'Tis the season to be jolly and celebrate! It has been A Year of Wonders and we at DMCI Homes are honored to recognize the communities and residents who have set the bar a notch higher for our friendly community competitions.
Last December 13, 2017 different DMCI Homes communities and residents gathered together to witness the awarding of this year's contests. Let's see who these awardees are:
Keep It Real: This Is My Community Video Contest
We had a great bunch of creative and talented residents who participated and kept it their realest, thinking of awesome concepts, creatively shooting themselves and other talents in their actual communities,  and  going into the meticulous process of post editing and processing. But these people's video entries stood out from the rest, earning them these awards and prizes.
People's Choice
Gilbert Arqueza's  "Welcome to Siena Park" of Siena Park Residences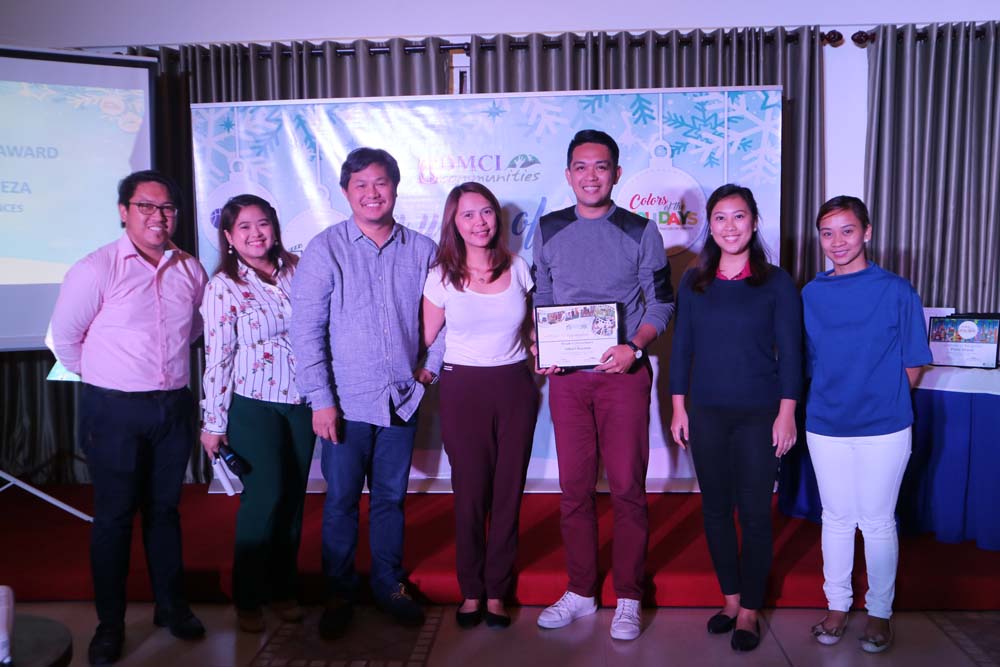 Gilbert received a 3D2N stay with free breakfast for two at Alta Vista de Boracay .
2nd Runner-Up
Lawrence Toledo's "We Came Here for Love" of Riverfront Residences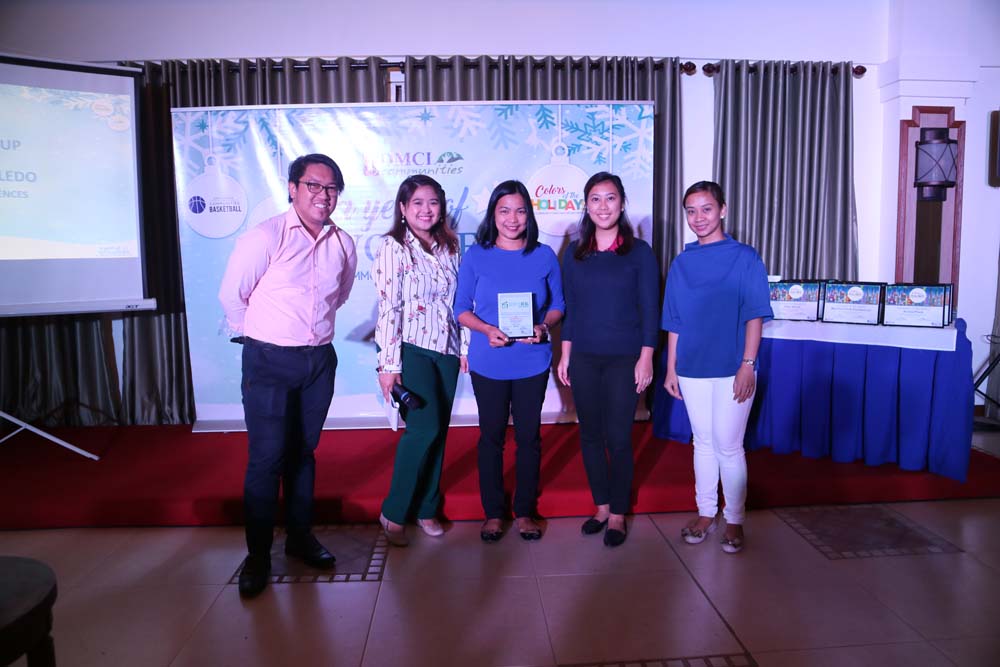 Lawrence took home Php 5,000 cash prize
1st Runner-Up 
Nathaniel Olan's "My Creative Channel" of Tivoli Garden Residences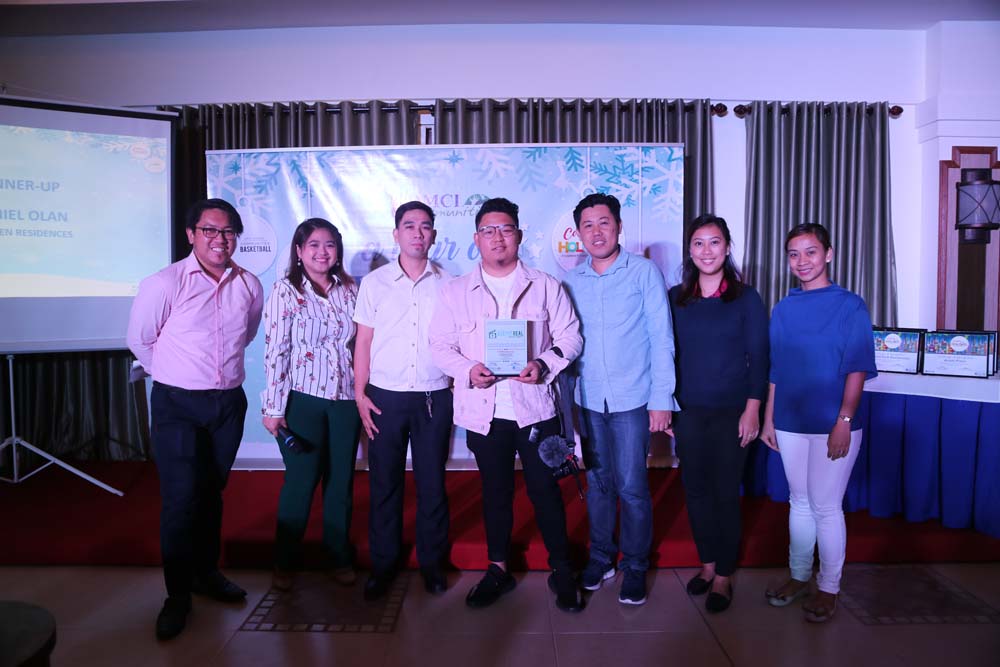 Nathaniel brought home his cash prize worth Php 10,000
Grand Winner
Lani Cadampog's "My Home, My Story in 60 seconds" of Arista Place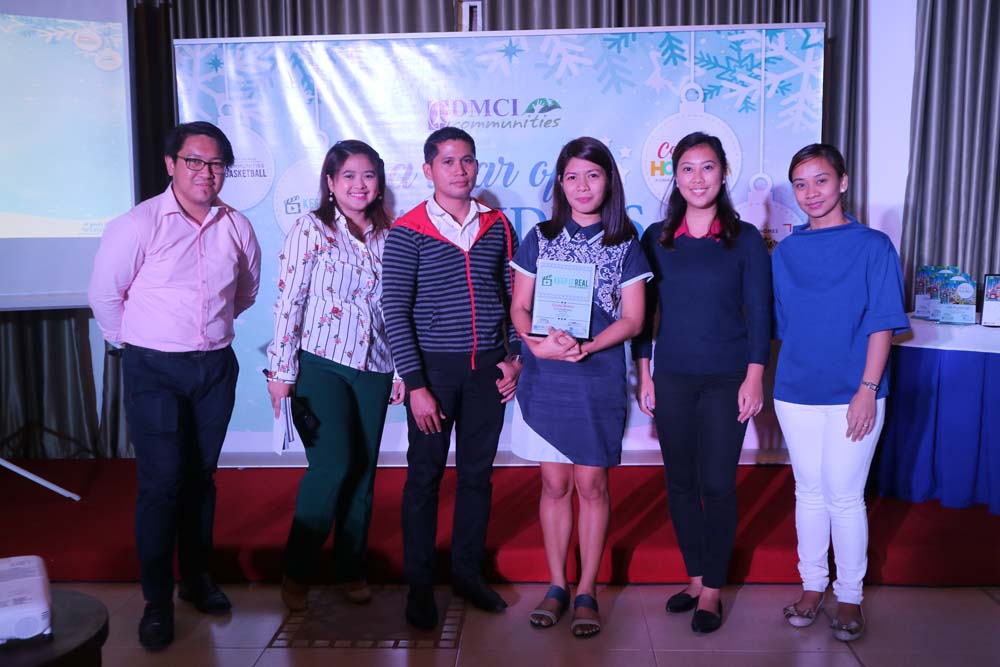 While Lani, being the grand winner recieved our grand prize worth Php 15,000.
Clearly, their entries deserve these recognition and awards. Click on the titles to see their winning video entries!
DMCI Communities Excellence Award: Best Community Activation Programs
Apart from the contests, our different communities also did an awesome work this year in promoting a livable, friendly and active environment for their own communities through establishing great programs and activities. These efforts will not be unseen of course, let's recognize them all, and hope for more in the coming years:
Zinnia Towers' Kidzinnia
Childhood is amazing, and living in a condo shouldn't stop kids from playing around their community and getting friends around the neighborhood. Good thing Zinnia Towers thought of year-round activities for kids that helped them learn more about their community, while earning friends along the way. Way to go Zinnia Towers!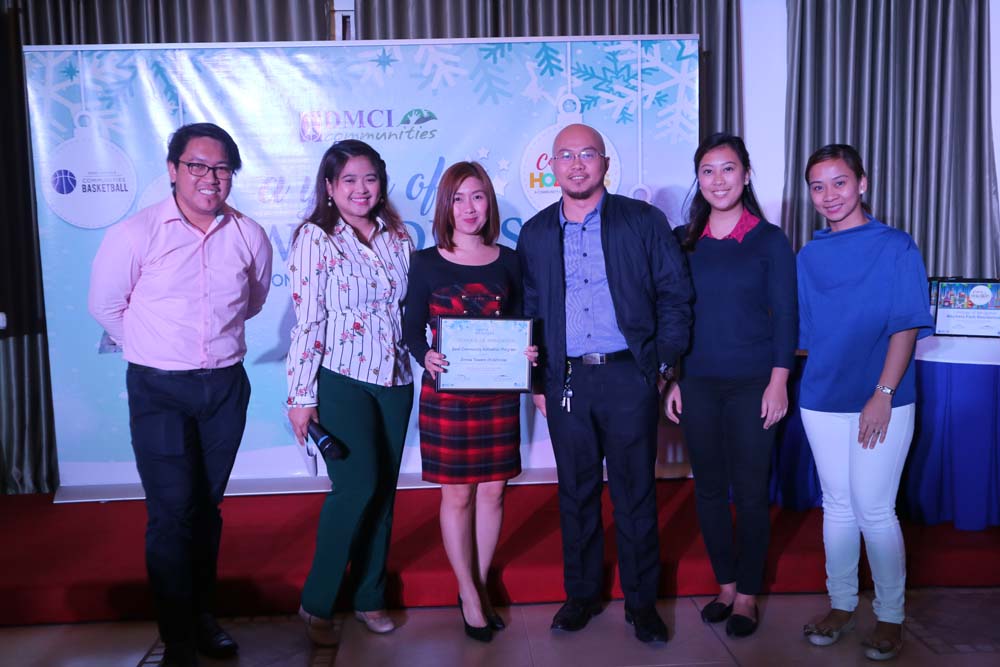 The award was received by Property Manager Edilyn Perez and Area Manager Sherwin Landicho
The Redwoods' The Redwoods' Kids Club and Kids Council
Engr. David M. Consunji strongly believes that families are the strongest foundation of society, but The Redwoods wanted this to resonate around the community as well. Future leaders can be developed at a young age, and while having fun, hence, this coolest kid club was established.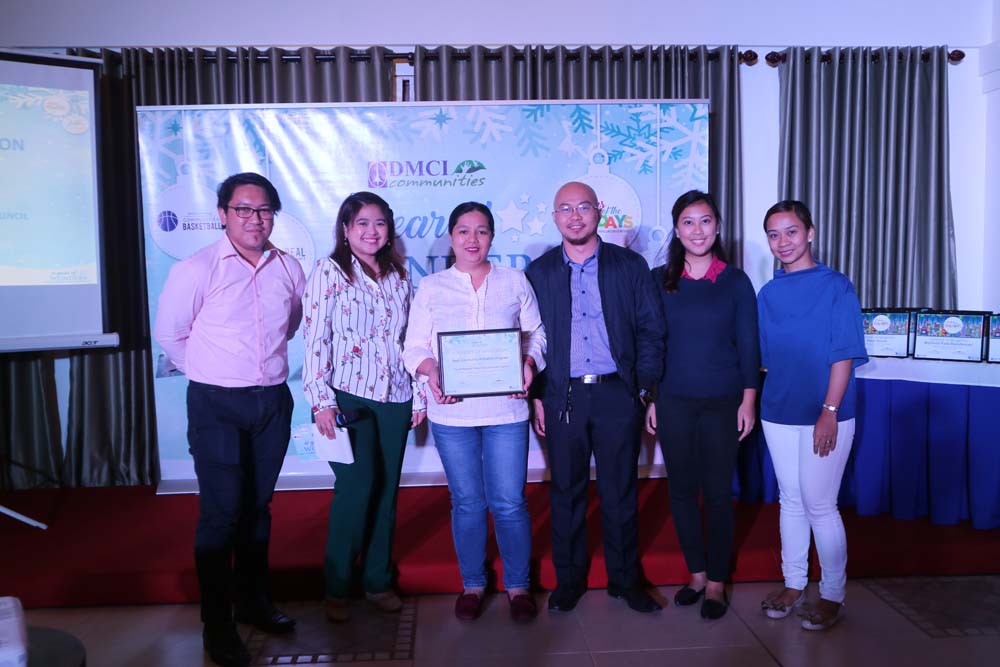 Here's Property Manager Sunshine Pancho with Area Manager Sherwin Landicho receiving the award.
Flair Towers' Responsible Pet Owners Group
Sure, DMCI Homes communities are pet-friendly, but that shouldn't just end there. Residents and homeowners must also know their responsibilities as pet parents to promote a harmonious community for everyone, pet parent or not. Great job Flair Towers!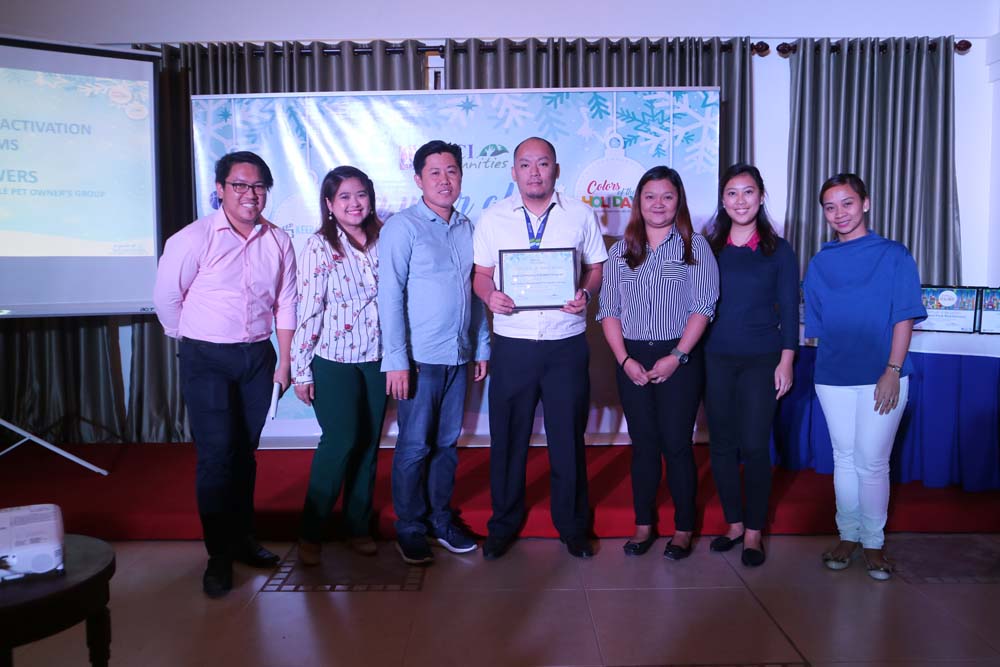 Property Manager Al Catabay , Associate Property Manager Ayen Dupra and Assistant Manager Jessie Ohoylan
Siena Park Residences' Community Farm Tour
Summer is a great way for kids to laze around in their computers and gadgets, but not for Siena Park Residences. This year, they have organized an educational tour for the kids which ended amazingly well. We bet you have to join next year's fun tour, kids! Nice one, Siena Park Residences!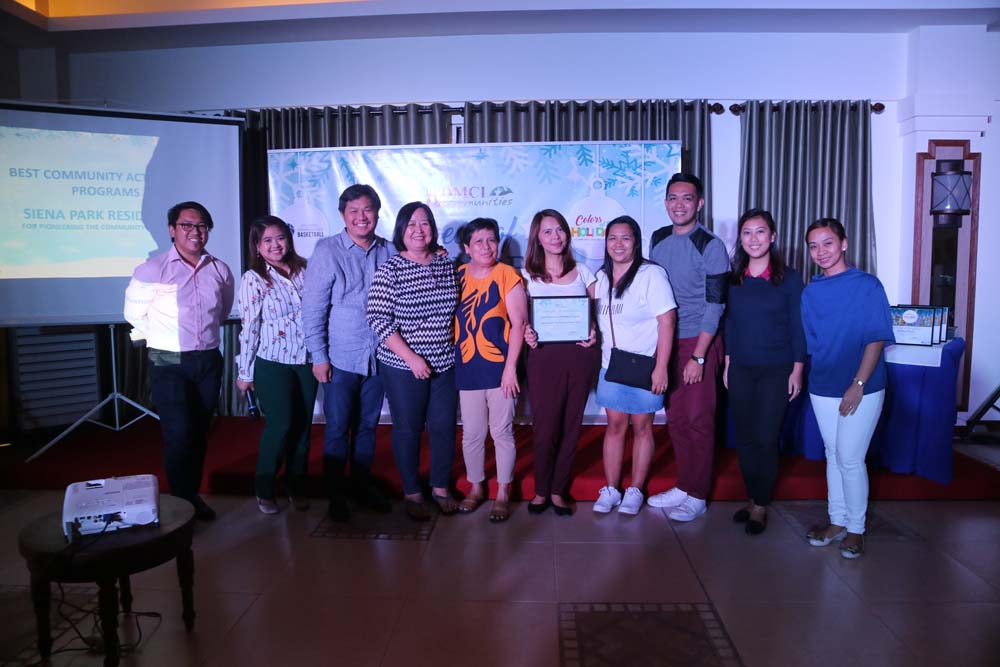 Property Manager Jonalyn Bendo and Assistant Manager Mat Abadier
Acacia Estates' Community Fiesta
The Filipino community spirit is becoming rare and rare when you live in highly urbanized cities. But Acacia Estates put an end to that by organizing a Community Fiesta right at the heart of Acacia Estates. That was a blast you guys! Congratulations!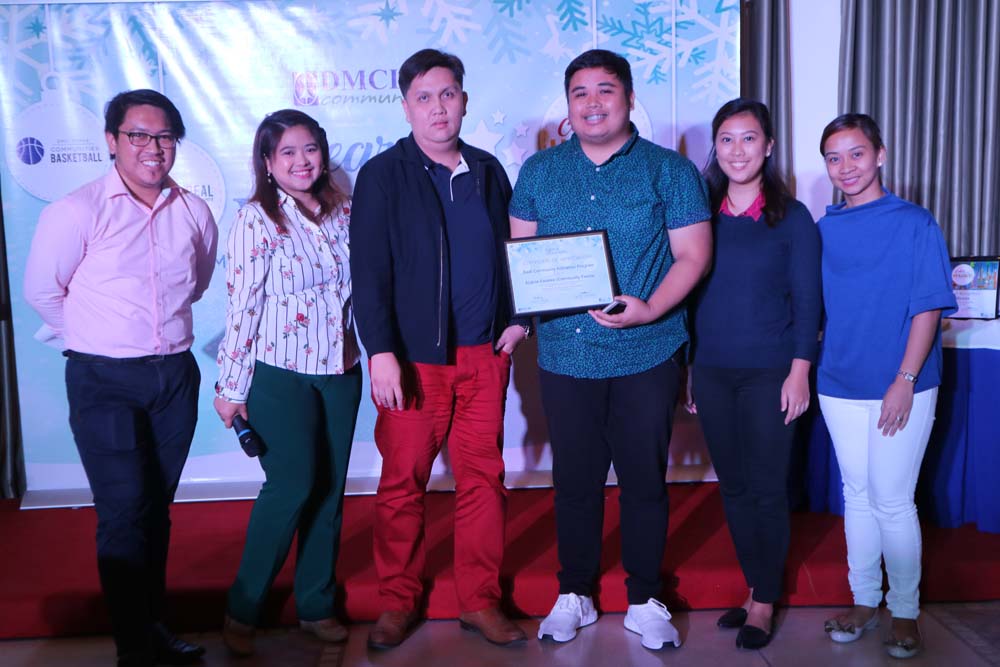 DPMC Corporate Communications Manager Pia Tumbocon, Royal Palm Residences Property Manager Joseph Carizo and Assistant Manager Julius Agustin
There shouldn't be a Filipino community that doesn't look all Christmas-y and jolly this holiday season– and DMCI Homes communities didn't disappoint– they actually wowed us yet again! Here's our top 3 for the best Community Christmas Decor:
2nd Runner Up – One Castilla Place
They had an amazing start this year, and they really made it this far. It's a truly shining moment for them. Great job!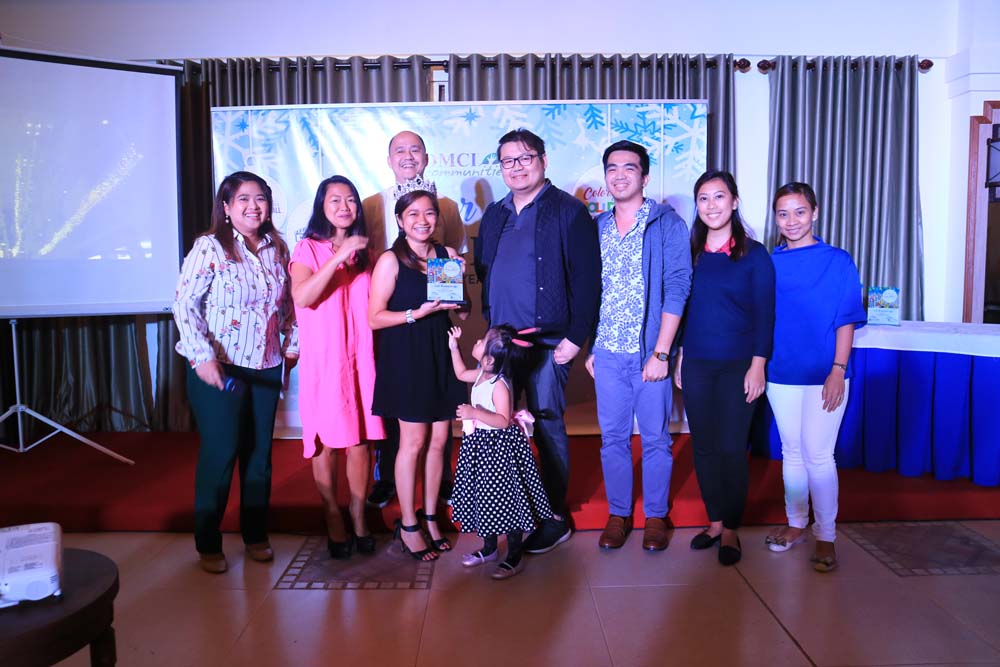 1st Runner Up – Siena Park Residences
This amazing community is composed of unit owners and residents helping each other to finish their decors til the wee hours of the night. Clearly paid off!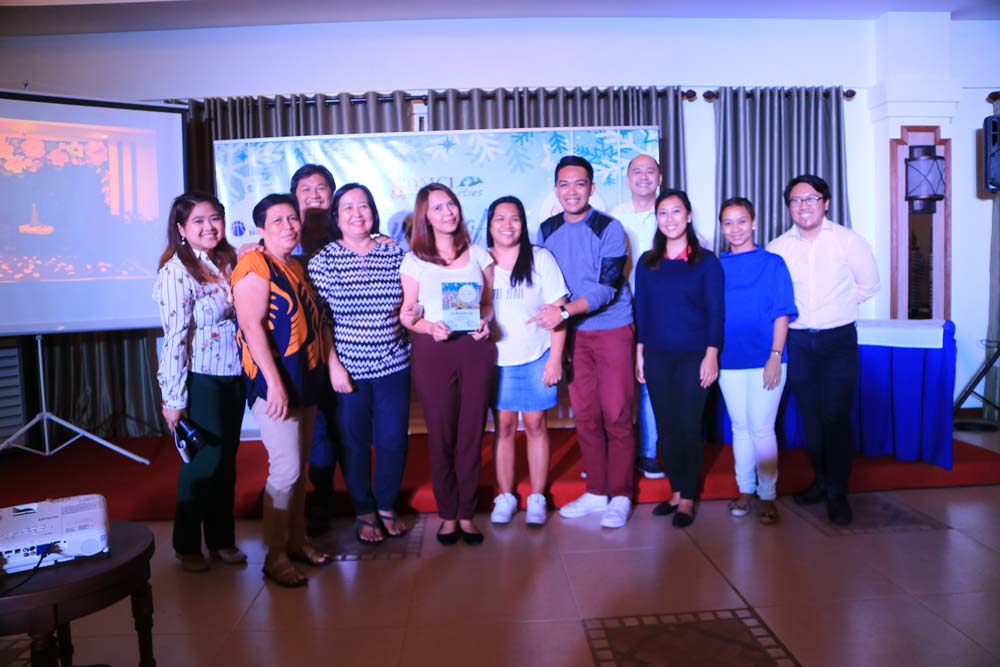 Grand Winner – Arista Place
If you guys saw all the decors, you'll know it seemed impossible to pick one winner from all those efforts and creativity. But this community stood out among the others. Congratulations Arista Place! Truly, achievements and successes are sweeter when shared.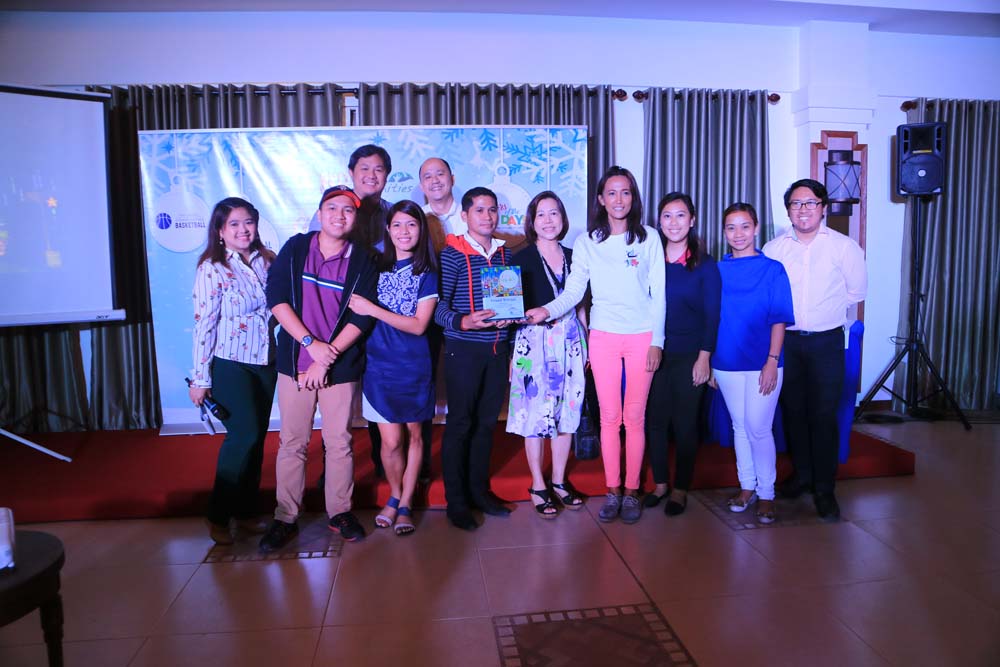 This year will not be made wonderful without this overwhelming and continuous support from our homeowners. There's nothing else to say but thank you. All you hardwork and help in making your communities this connected and active will forever be cherished. Here's to closing off the year with a bang, and hoping for more of your support in the coming years.