Summer is not quite over yet, especially over at Acacia Estates in Taguig where they held their Summer Safari! The 2-day safari-themed event which was held last June 29 and 30 at The Tent was filled with fun and excitement for everyone who participated.
Here are some photos from the event you could check out!
Day 1: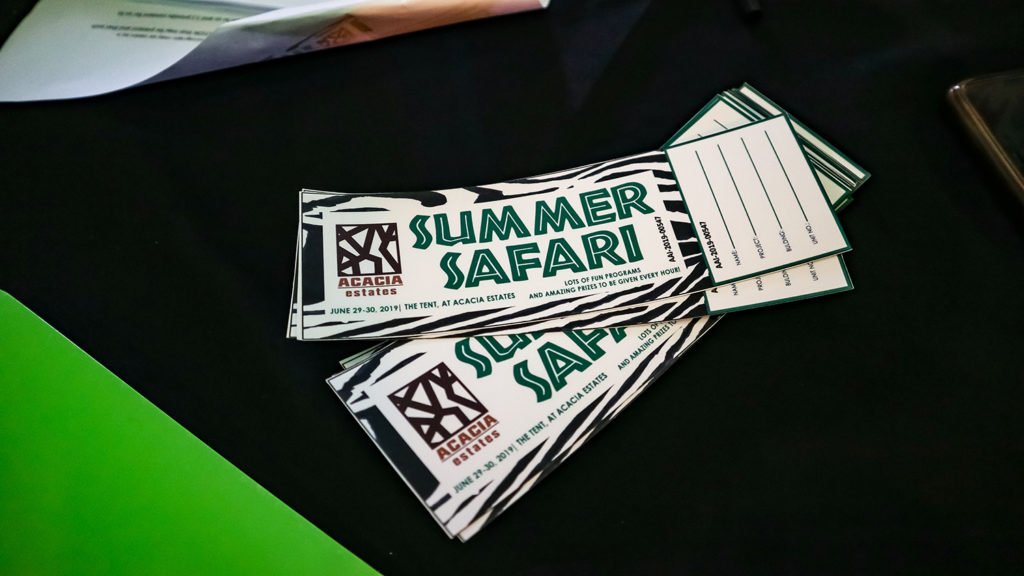 First off: raffle tickets! Fun prizes were raffled to make the event more exciting for its attendees.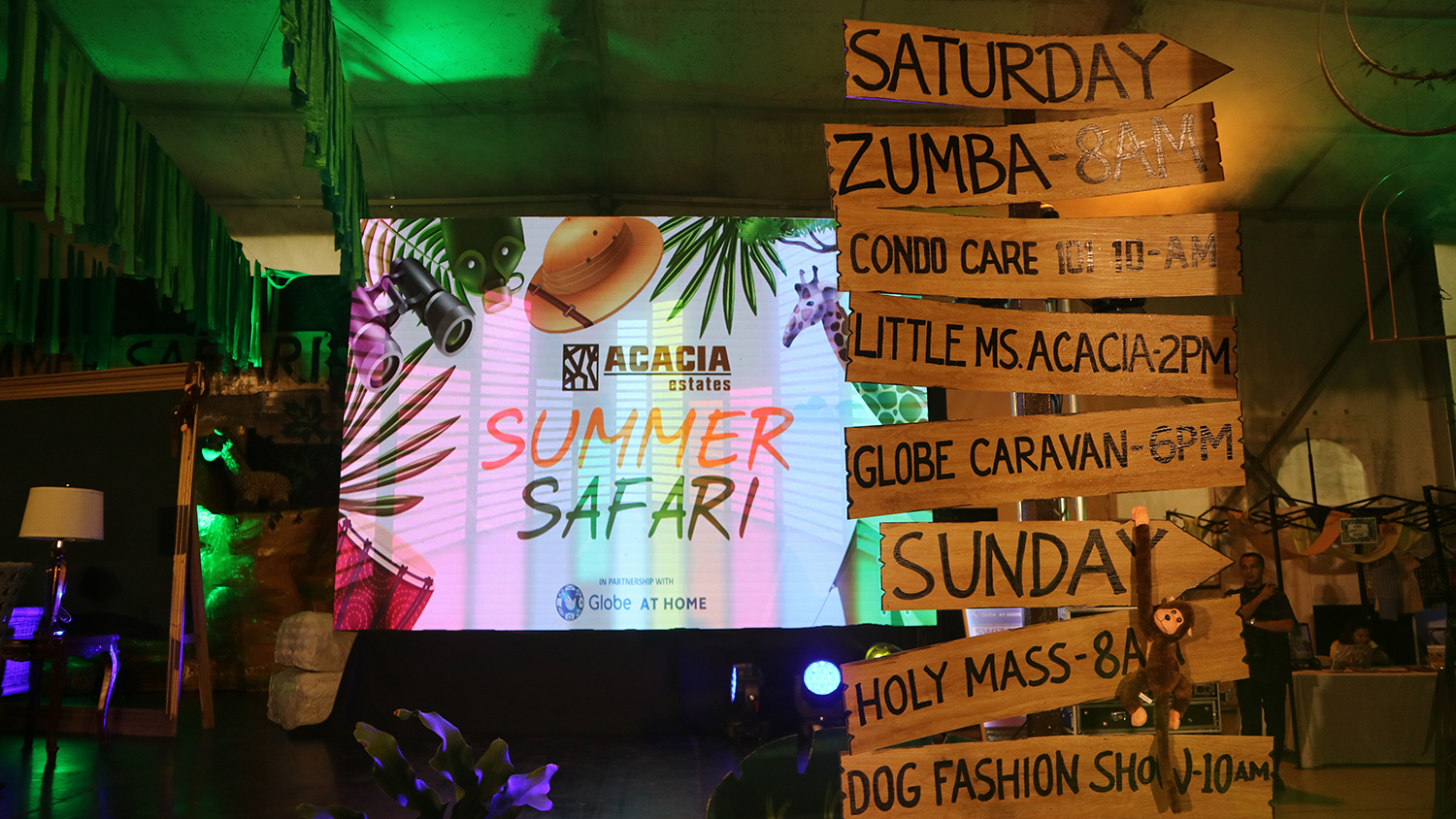 The stage setup where the event's activities were shown.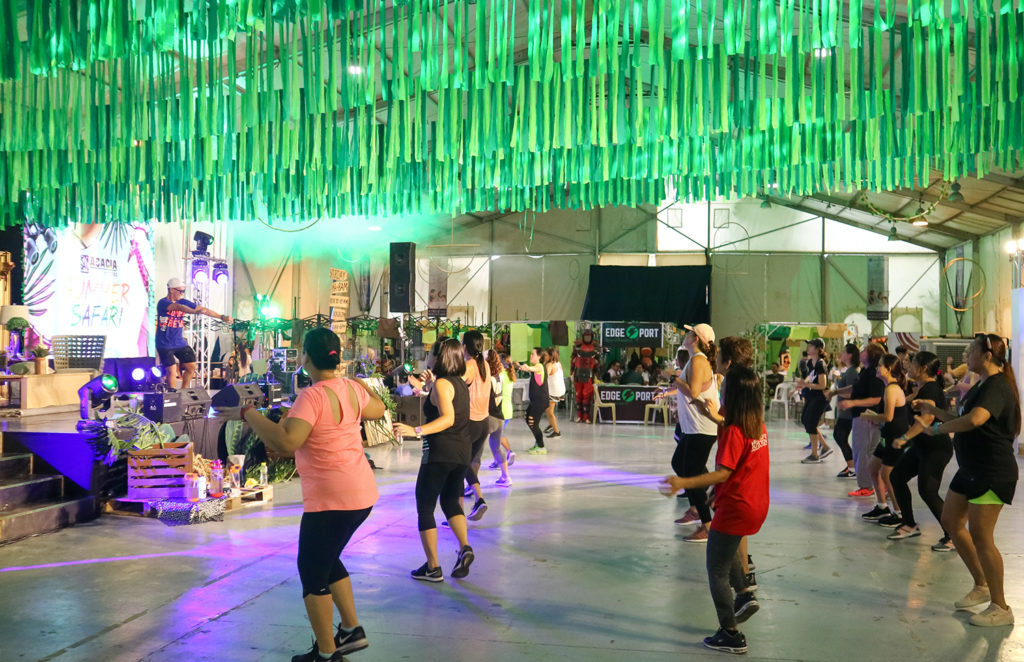 The event officially started with an energizing morning Zumba session.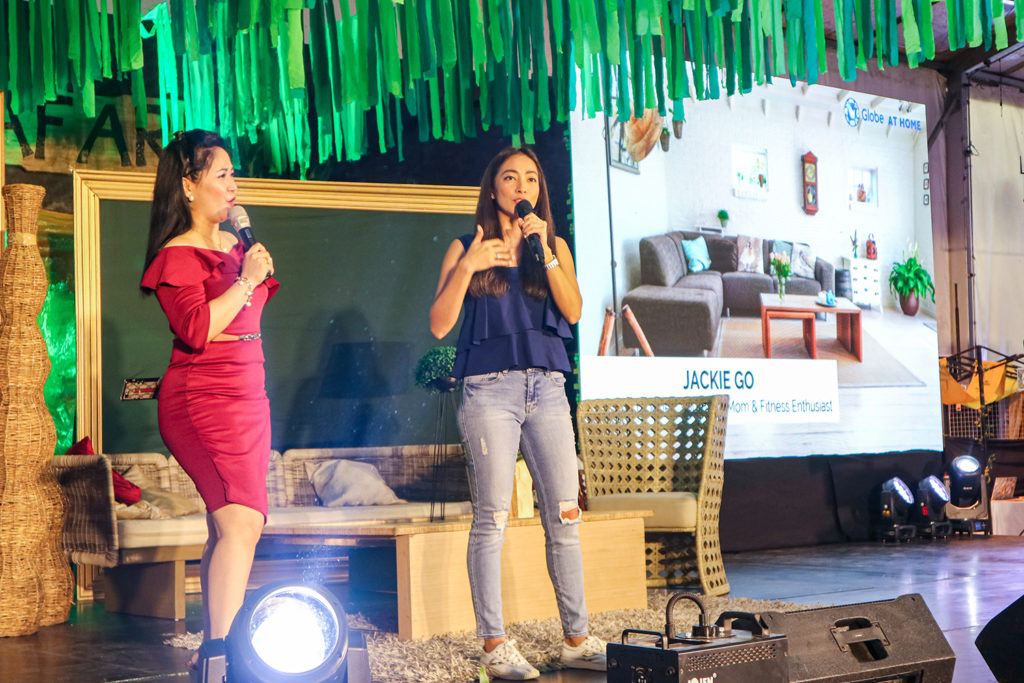 Next up is Condo Care 101 where the residents learned some tips and tricks in keeping their condo homes in tiptop condition. This segment was hosted by Victor Evangelista of 3M and Angelita Mabini, a resident from Cedar Crest (left) with their guest speaker, Ms. Jackie Go (right) of the blog Go Jackie Go.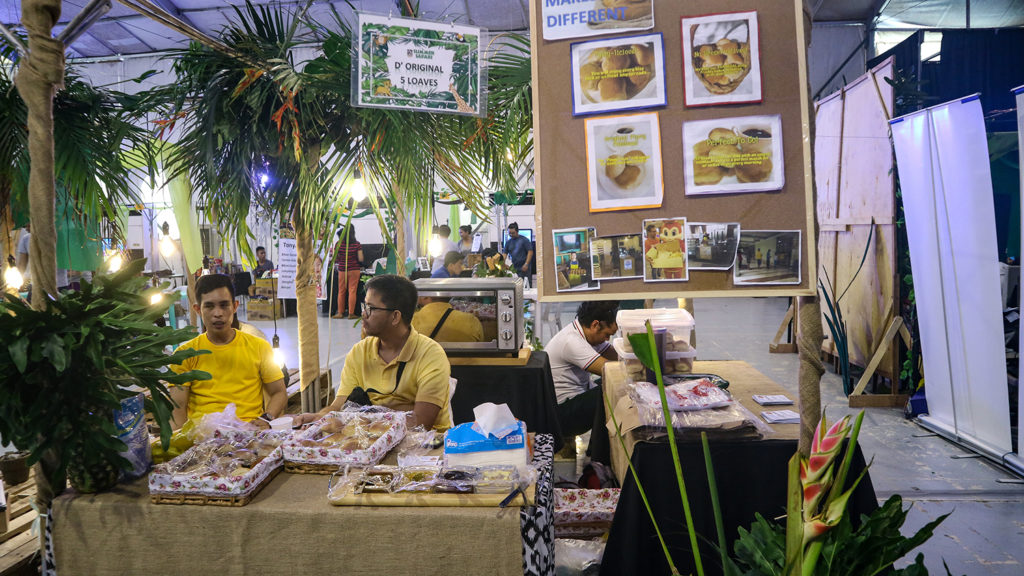 For the hungry attendees, there were booths scattered around The Tent like this booth for freshly-baked bread!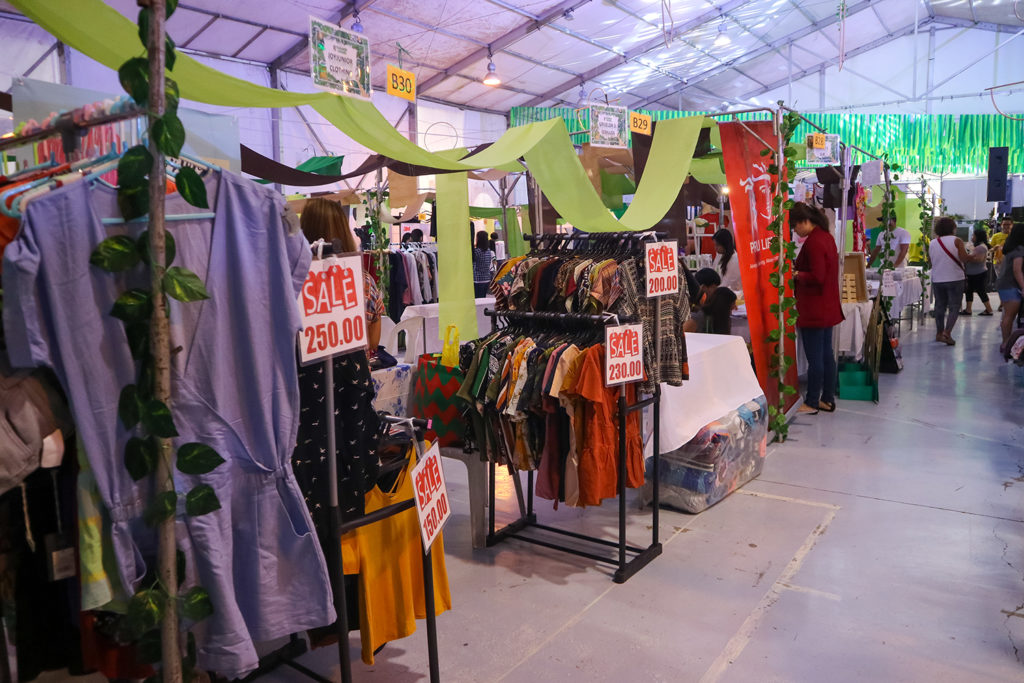 For the attendees who want to spend a part of their weekend indulging in some retail therapy, there are booths for that, too!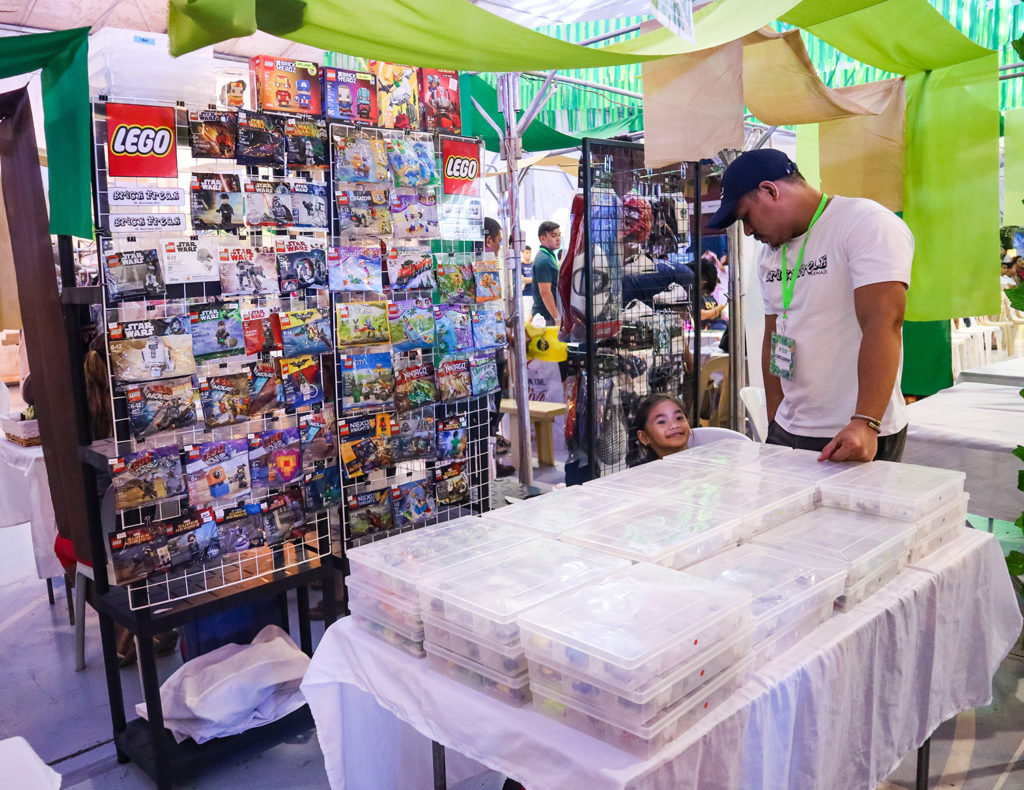 And for attendees who are into toys like Lego, yes, you can find a booth for that, too!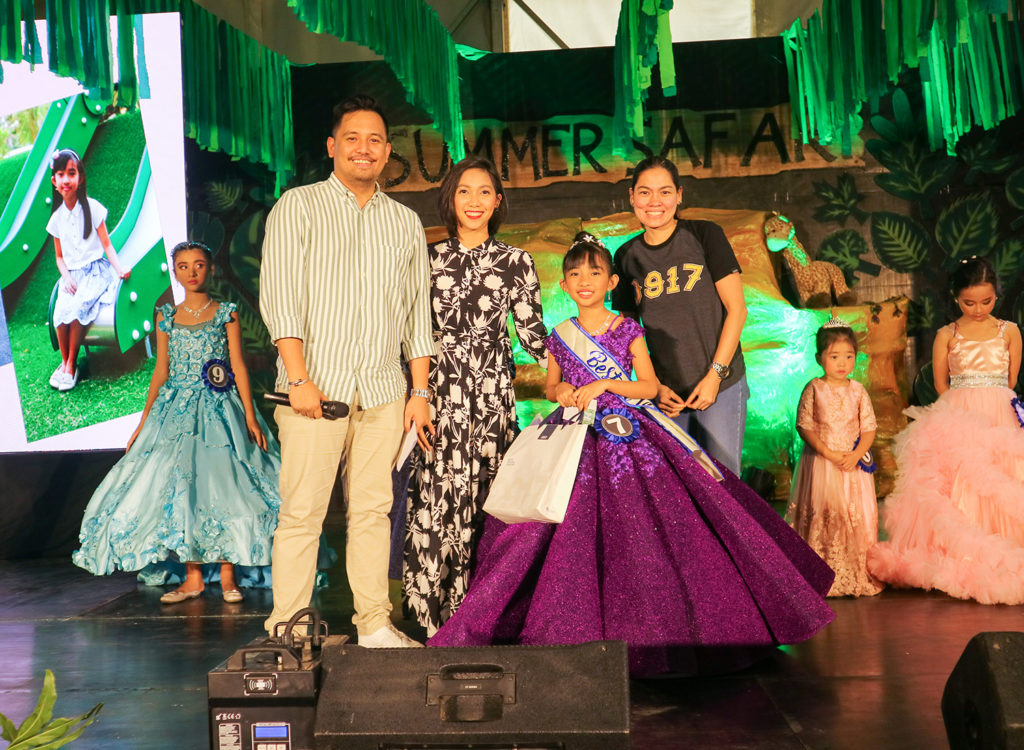 Rylie Turalba from Ivory Wood wowed the judges of Little Miss Acacia with her vibrant violet gown which earned her the title of Best Long Gown.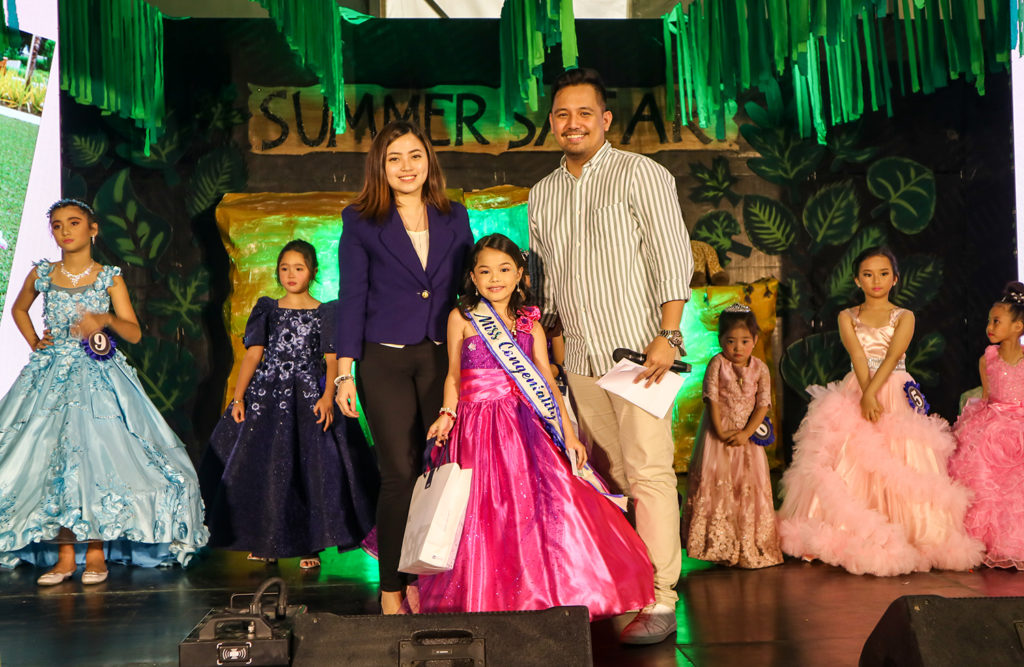 Ellaissa Jhoi Isidro from Rosewood Pointe won the Miss Congeniality title by exhibiting her warmth and friendliness to everyone.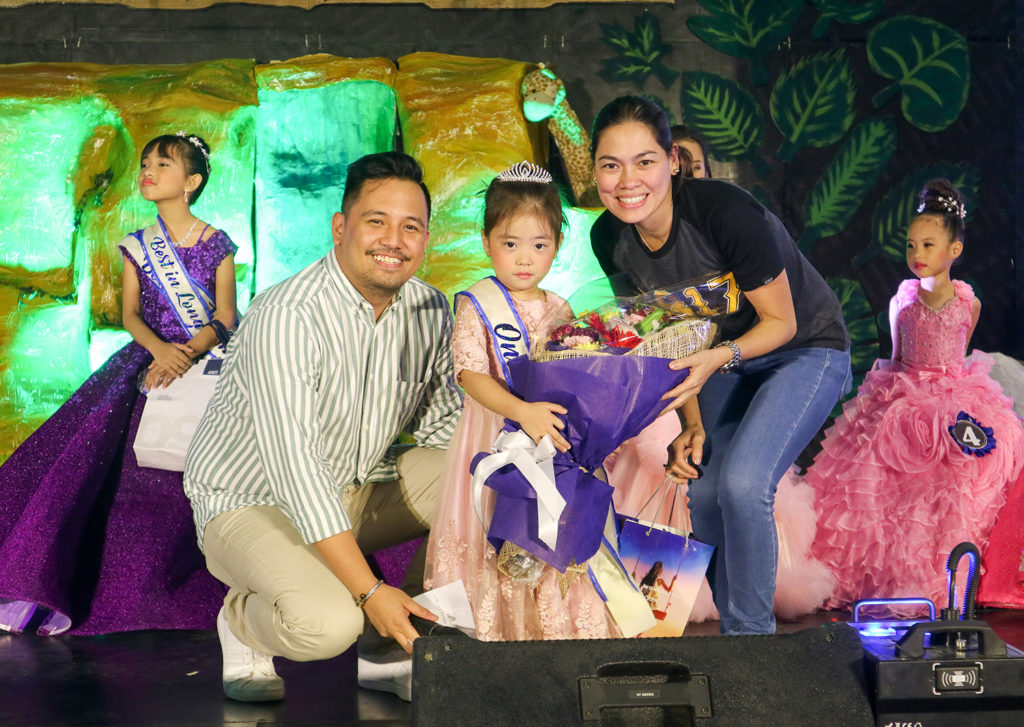 Nathalie Shimin Lim from The Birchwood charmed the online community and got the most number of votes on Facebook which earned her the Online Sensation title.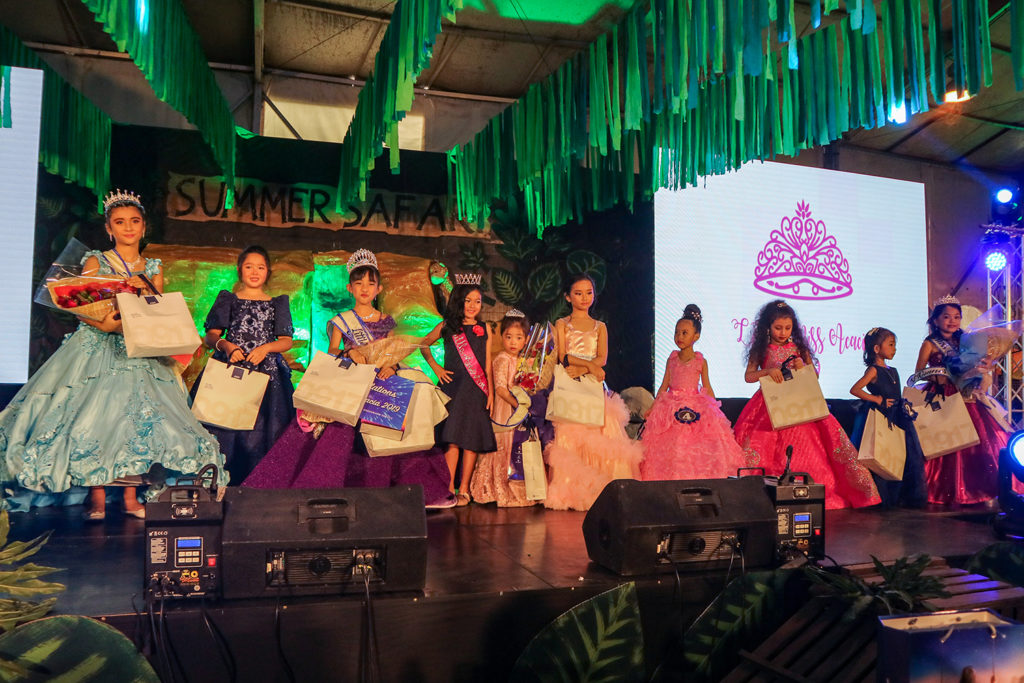 The roster of beautiful and talented young girls who vied for the Little Miss Acacia 2019 title. To us, everyone's a winner. Congratulations!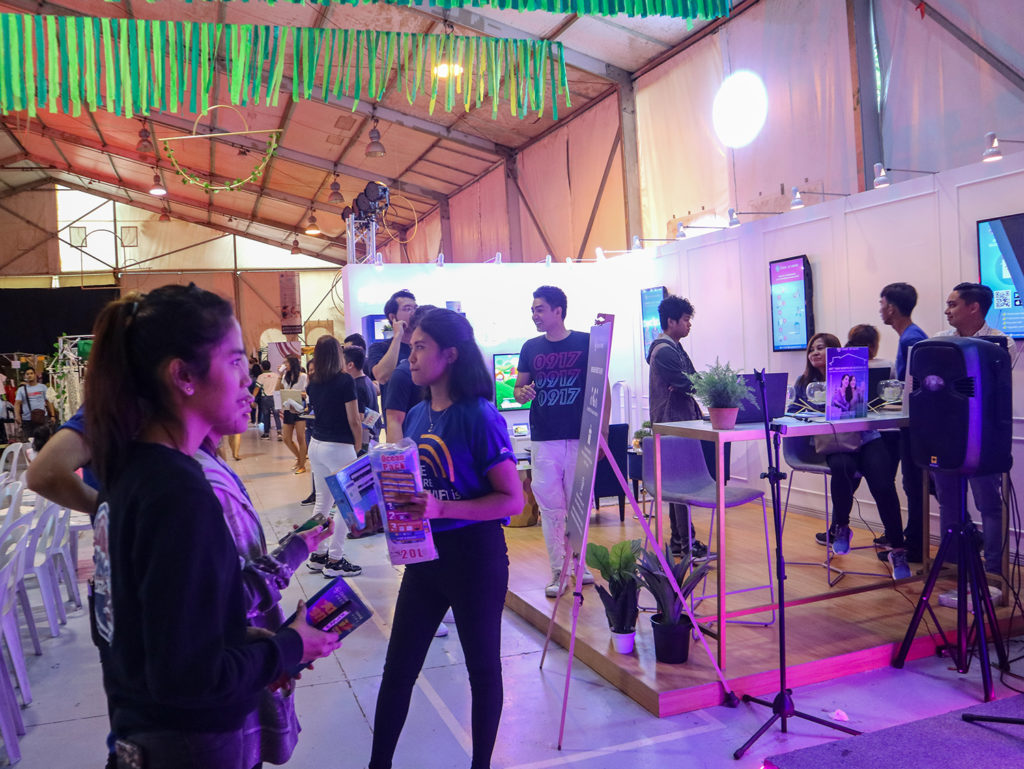 Globe at Home also joined the festivities as one of the event's sponsors. They also offered their services to everyone.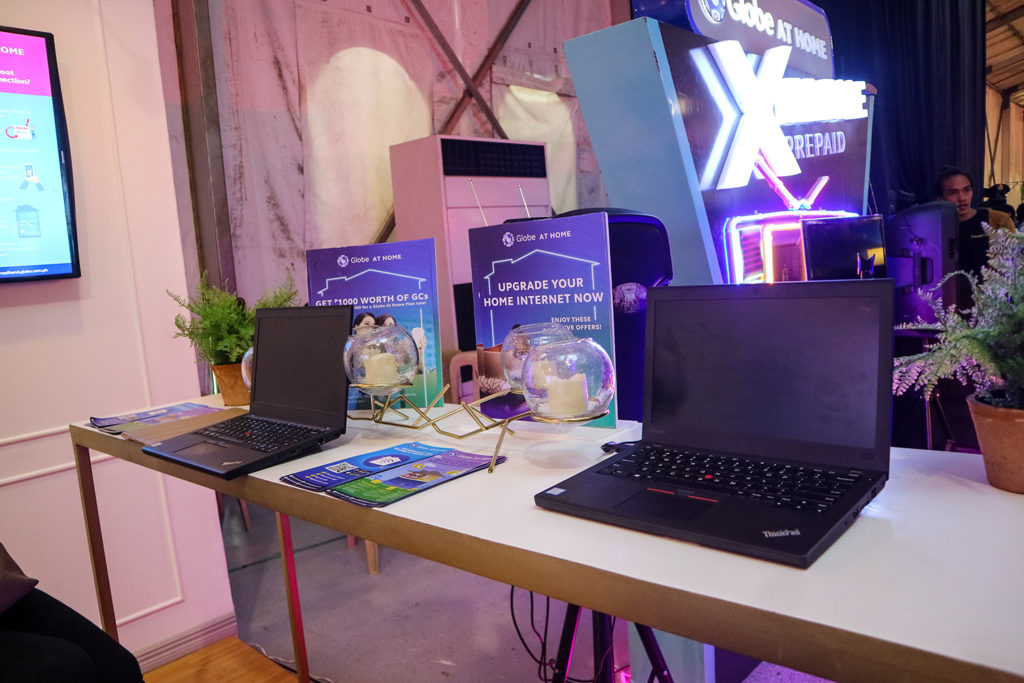 The attendees were given an opportunity to upgrade their home internet.
Day 2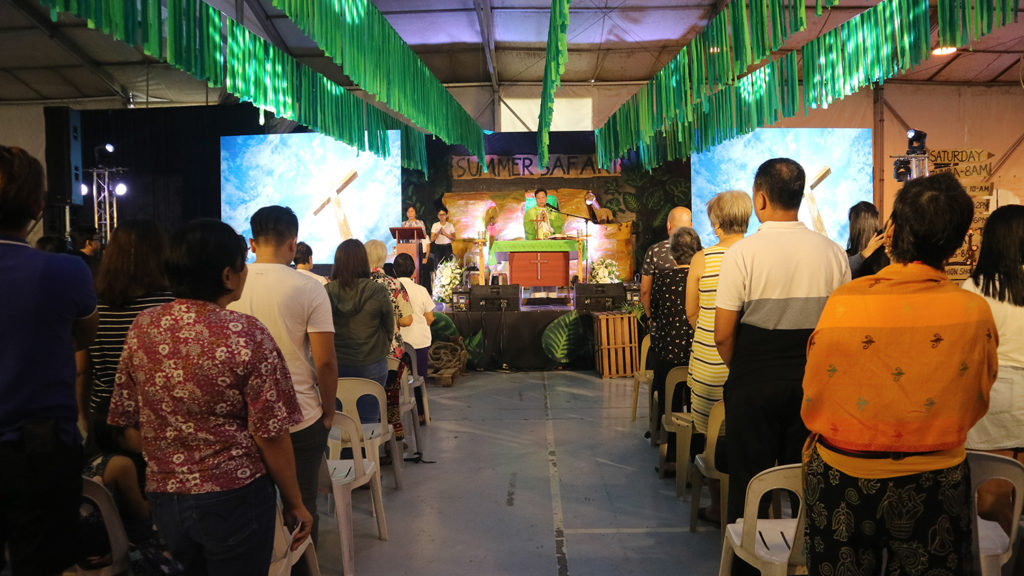 A holy mass was held to jumpstart the second day of the Summer Safari.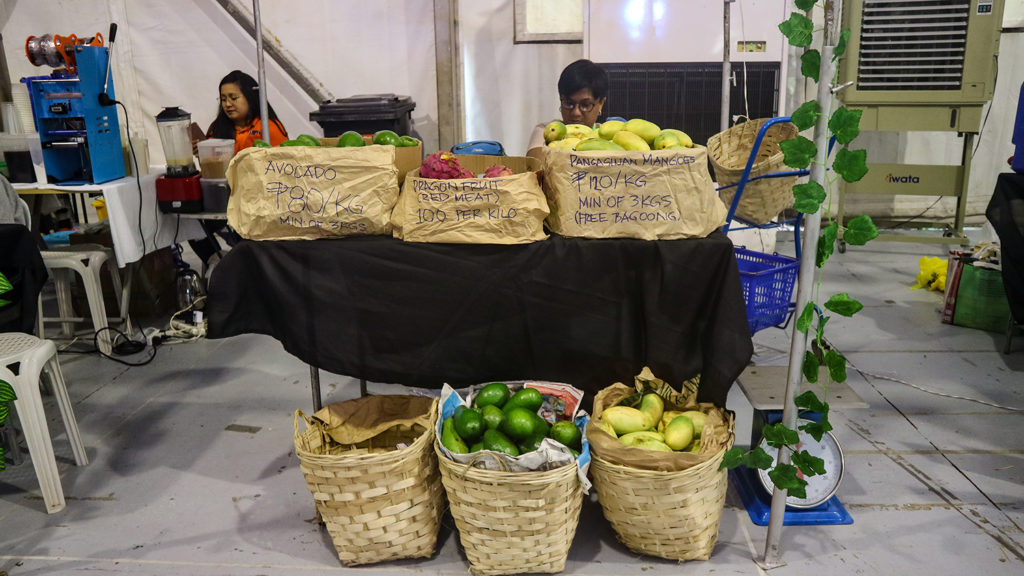 Fresh fruits at very affordable prices were also available for everyone.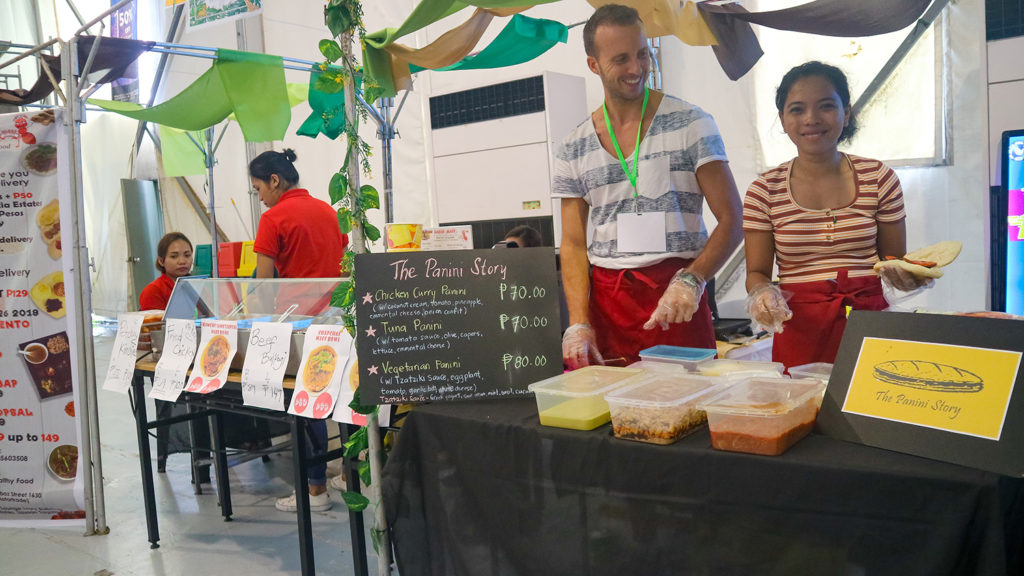 If you're craving for something more savoury, a wide assortment of food like paninis and rice meals were also available at very reasonable prices. Sounds like a win to us!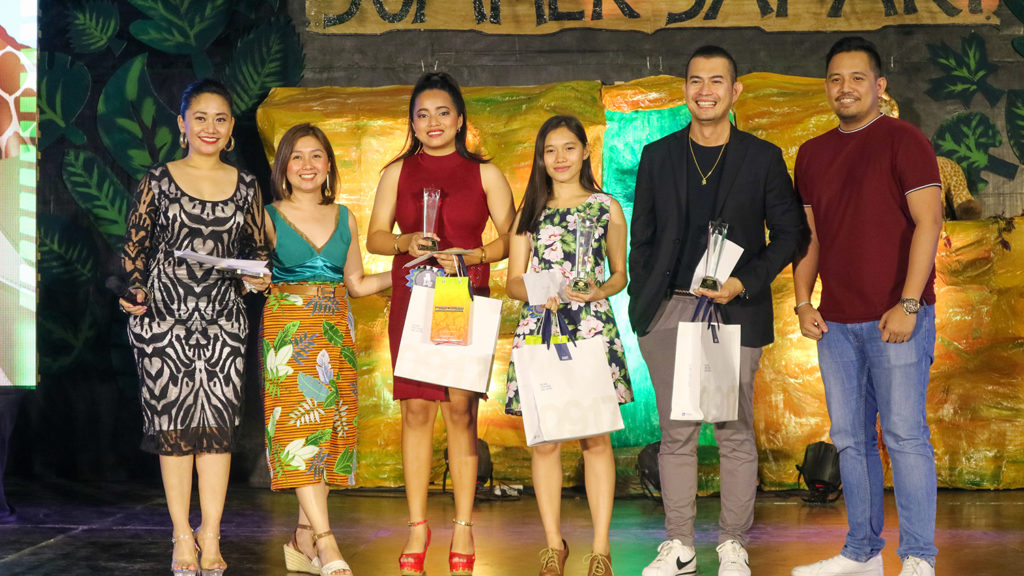 After serenading the audience, the grand winner of Acacia Idol is Patricia Linogao (fourth from the right) from Cypress Towers. The first runner-up from The Birchwood, Carlos Canlas (fifth from the right), and second runner-up, Marie Angeli Fabian (third from the right) from Verawood Residences also smiled for the photo.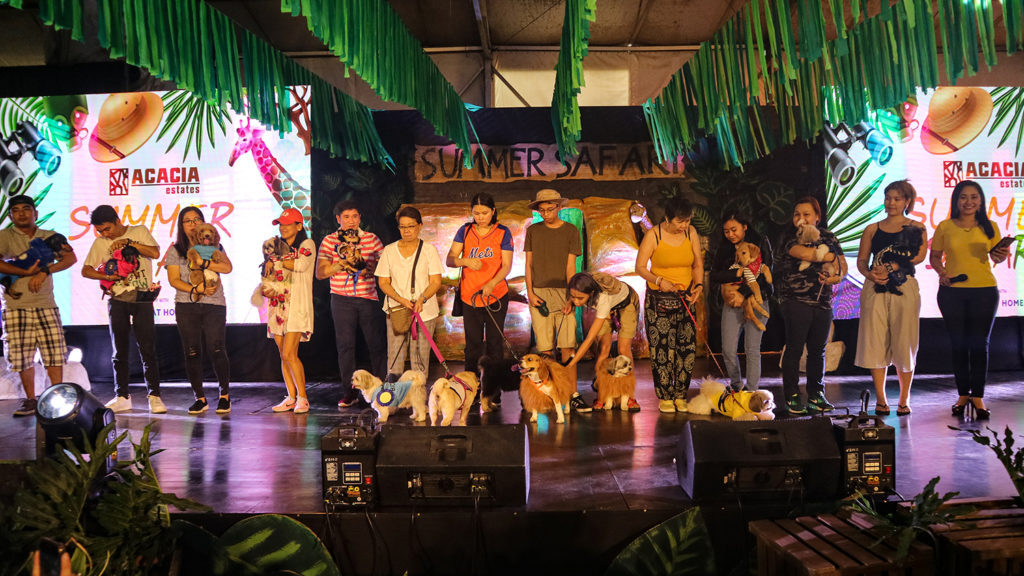 The cutie furry contenders of this year's doggy fashion show. Don't you just want to hug them all? We know we do!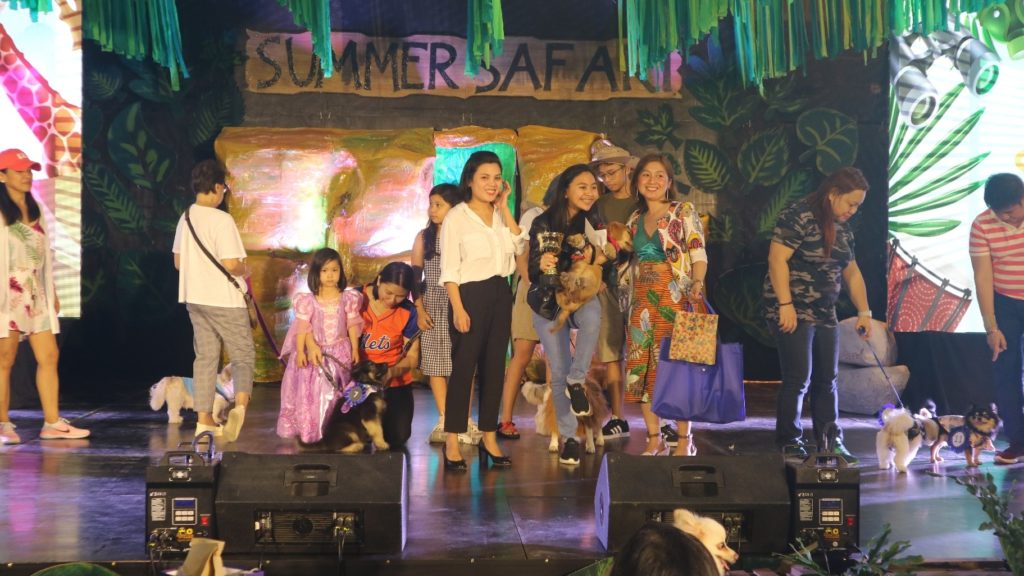 The second runner-up – Kassandra Joson and her pet Athena from Royal Palm Residences.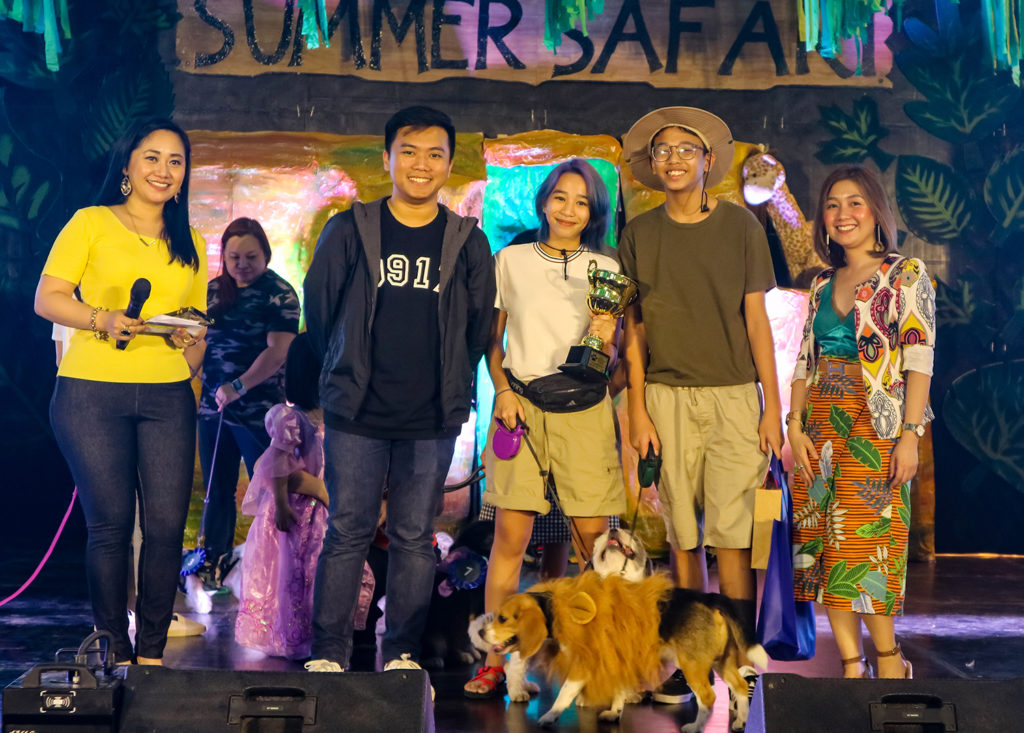 The first runner-up – Ivan Reyes his pets Tofu & Boujee from The Birchwood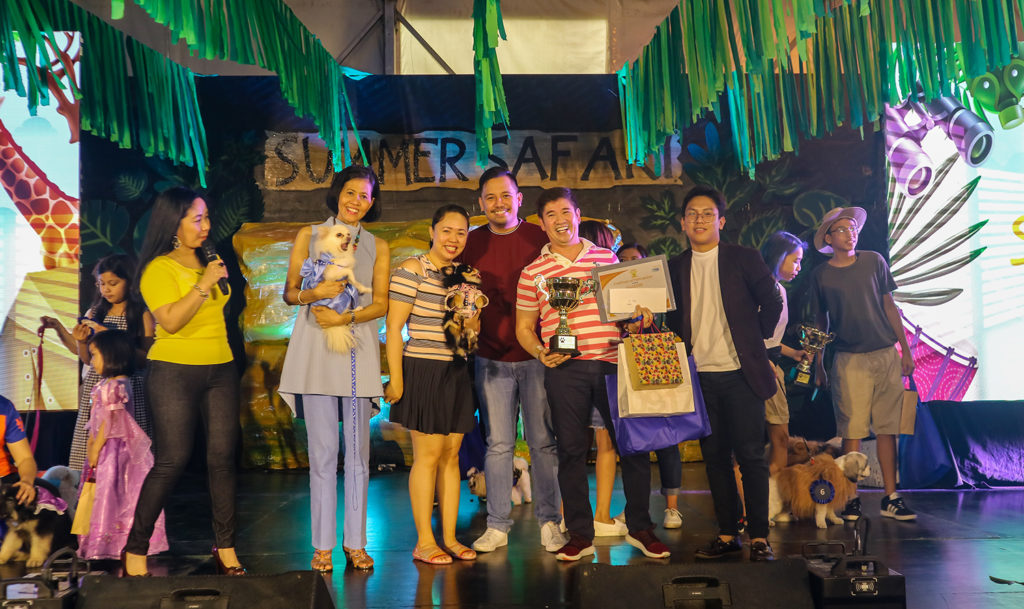 The grand winner – Dante Cabrera and his pet Sylvester from Rosewood Pointe.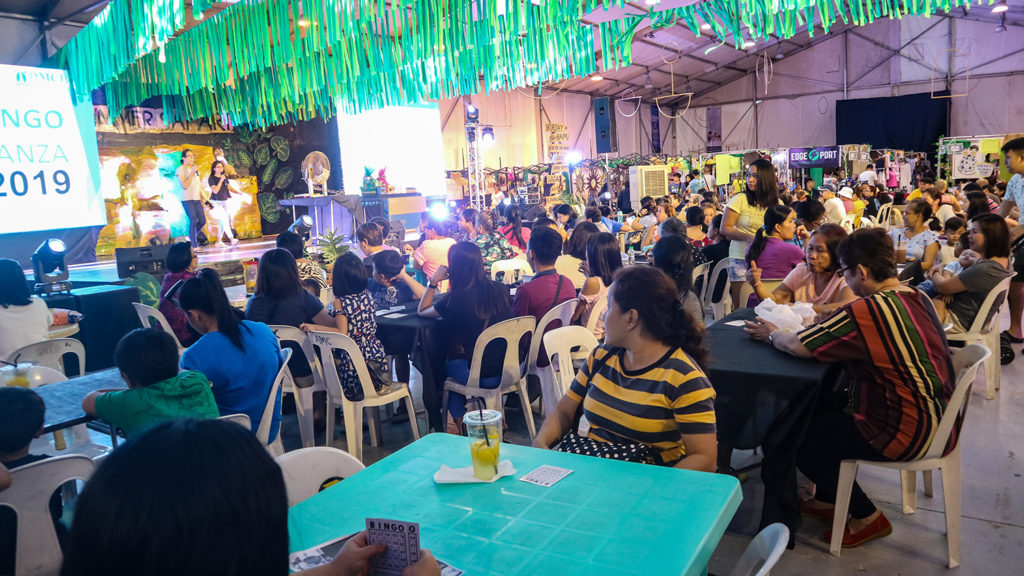 The last but definitely not the least event on the agenda: Bingo Bonanza!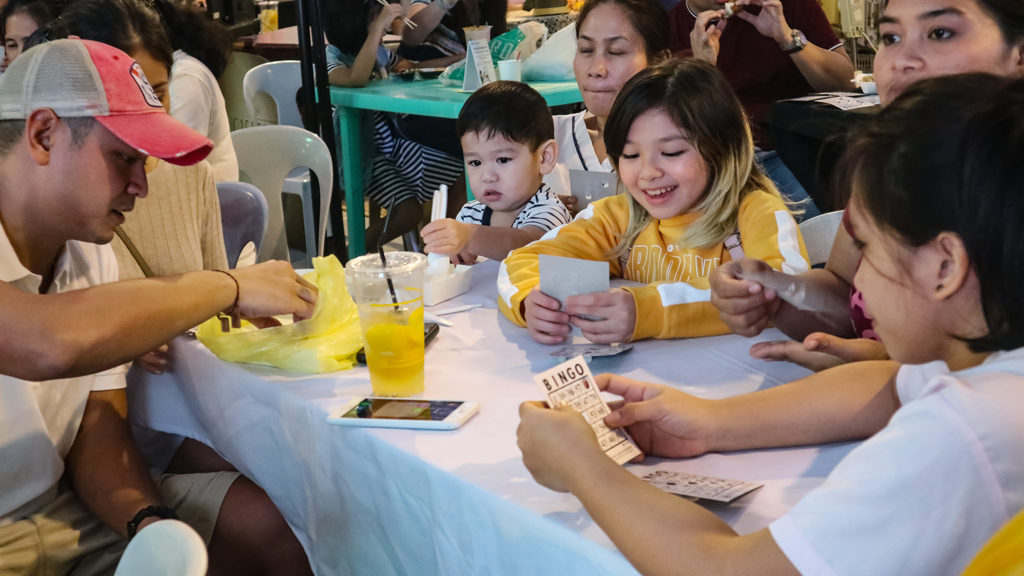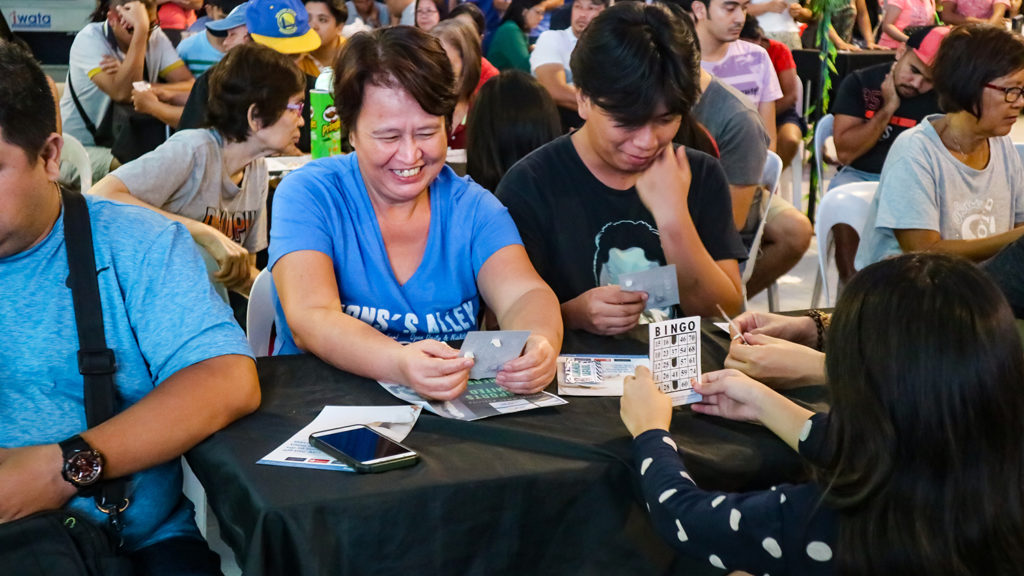 Young or old, bingo never fails to bind all of its players together. Waiting for that next letter and number combination is always exciting, no matter which age group you're from!
More than building quality homes, creating and fostering a bond between its communities has always been one of the goals of DMCI Homes. That's why we do our best to create events that will bring our communities together.
Now, that's all for this year's Acacia Estates Summer Safari! We hope you enjoyed as much as we do. Until the next fun-filled event!