Kitchens make a house a home. This is why homeowners, like you, need to invest in upgrading your kitchen with the best items and appliances. It must remain homey, free of clutter, and have those small details that homeowners tend to forget. 
The year is about to end; so how about welcoming 2020 by sprucing up your kitchen with these eight appliances and cooking tools that you never thought you needed:
1. A rechargeable immersion blender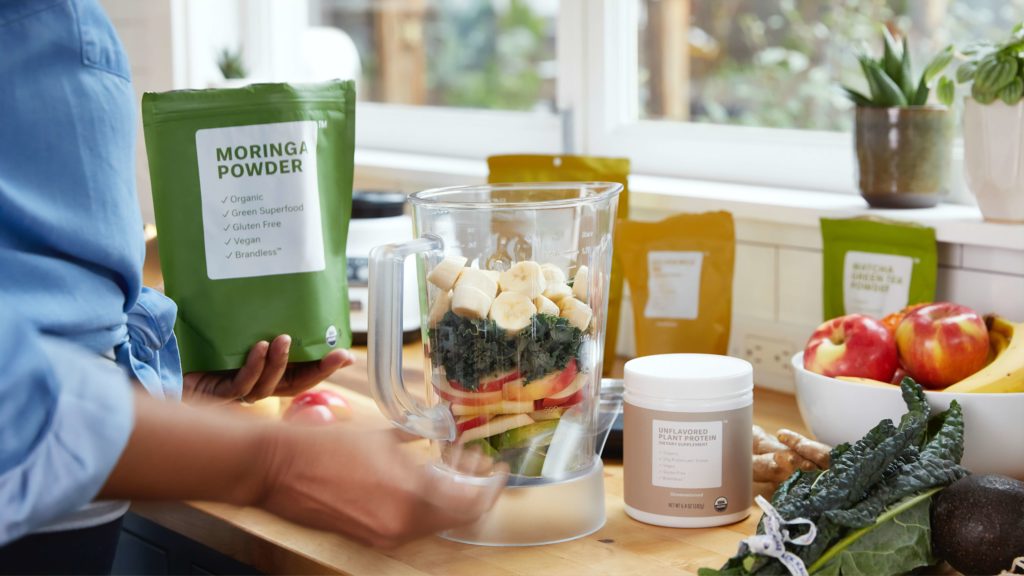 Photo courtesy of Brandless via Unsplash
These type of blenders exist for one purpose: to help you make the best soup and porridge. Immersion blenders are equipped with a single stainless rotating blade that helps break down huge chunks of ingredients. This can come in handy when you want to cook roasted pumpkin and cauliflower soup, or homemade tomato paste. 
Simply boil the tomatoes for 3 minutes, and let the immersion blender do the rest of the work. The resulting tomato paste will turn out creamy and silky. There are tons of immersion blender recipes for you to try. This is definitely a much better choice than a standard blender to make a puree. 
2. Pepper and salt ceramic mills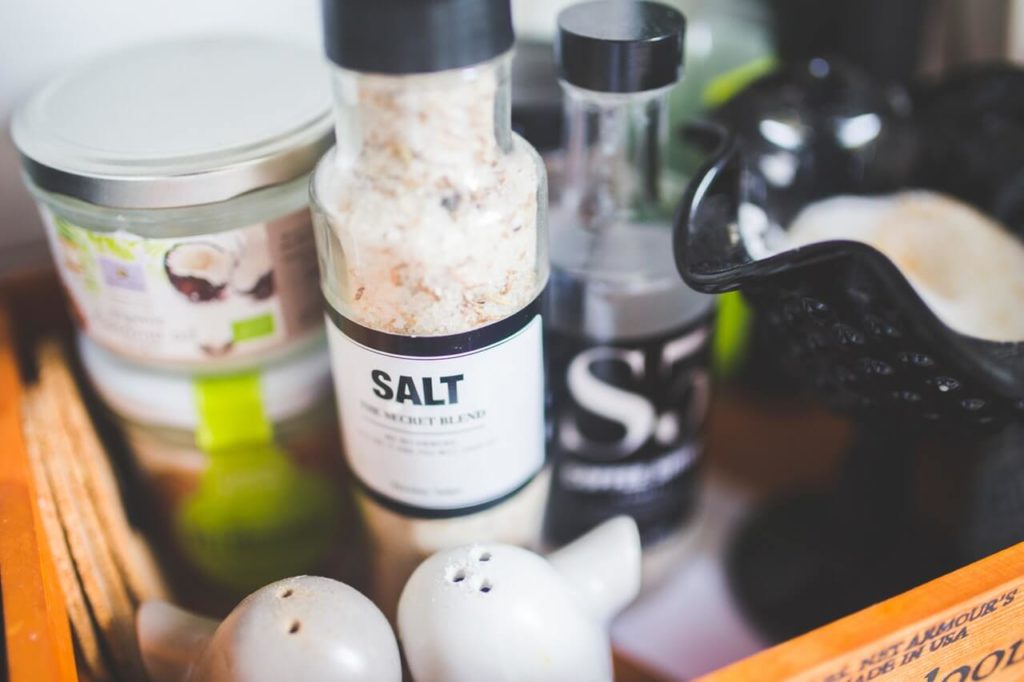 Photo courtesy of kaboompics.com via Pexels
Avoid storing pepper and salt in plastic containers. Besides culturing bacteria resulting from trapped moisture, these containers are bulky, and they take up space. Remember that the inability to keep things unorganized is among the top kitchen crimes you must avoid. 
Instead, consider storing pepper, salt, and other spices in ceramic mills that are easy to clean. Arrange them neatly on top of your cupboard, and you'll be surprised by how much space they let you save. 
3.  Cutlery brush cleaners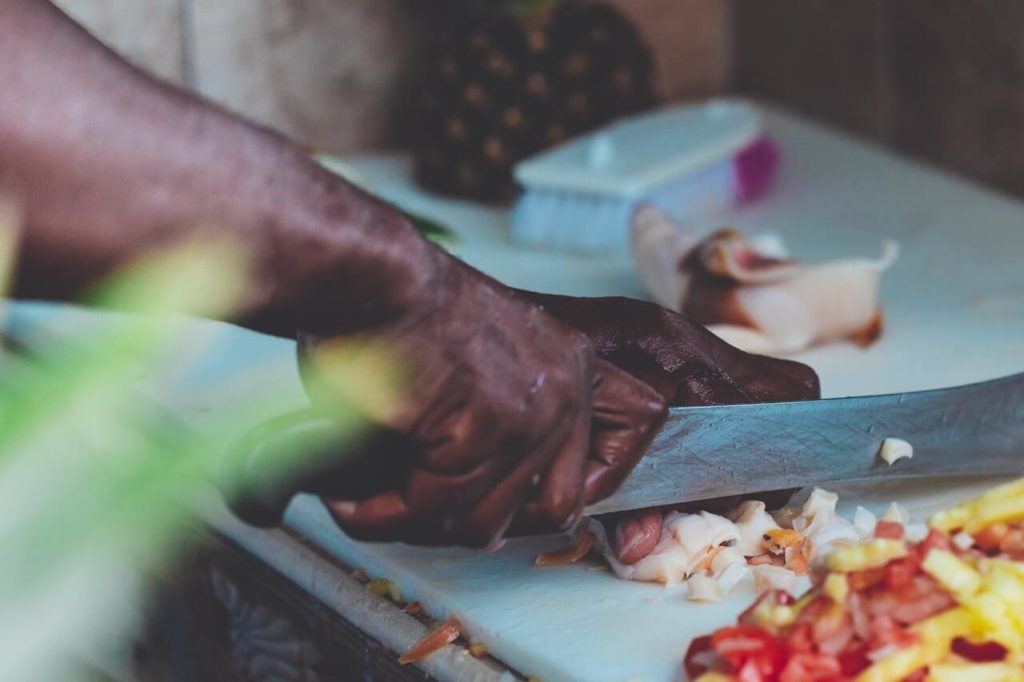 Photo courtesy of Craig Adderley via Pexels
Washing knives is difficult, especially when you're using an ordinary soft kitchen sponge. Soft sponges don't let you thoroughly clean your cutlery efficiently. They're tricky to use, especially with slippery soap-covered hands as you might accidentally cut yourself when you're not careful. 
Storing cutlery without wiping or drying them is a big no-no because silverware are prone to rust. The last thing you want is to get rust in contact with the food you're slicing. Cutlery brush cleaners are designed to assuage this problem. With a hard plastic handle that protects your hands and lets you scrub away the food remnants on your cutlery, this ergonomic kitchen item will spare you from needlessly cutting yourself.
4. Reusable silicone baking mats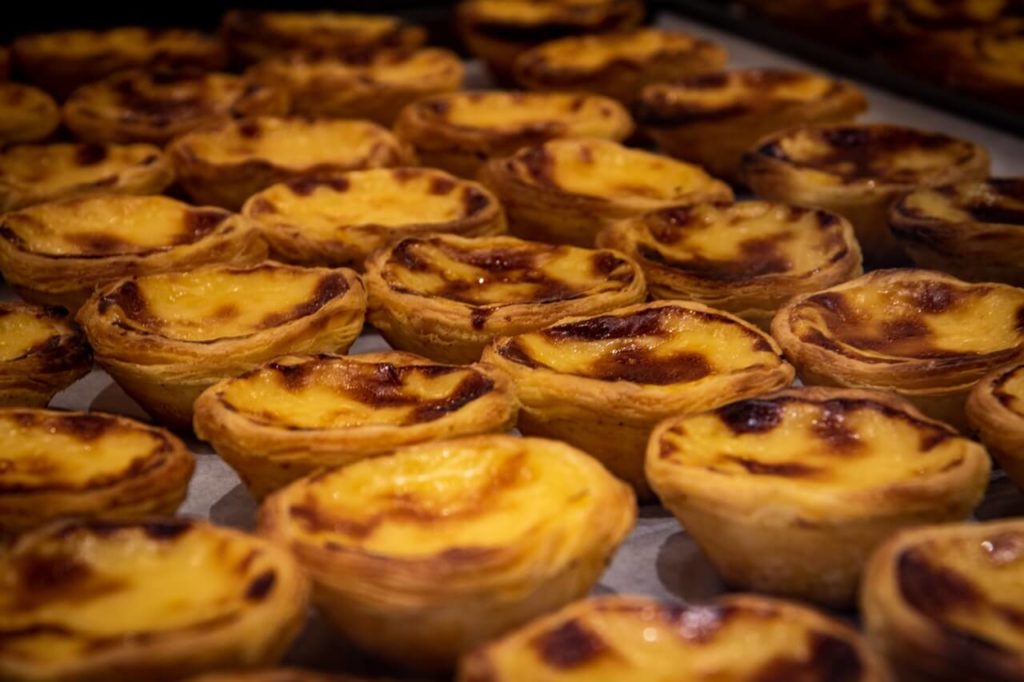 Photo courtesy of Magda Ehlers via Pixabay
Bakers know the hassle of greasing your baking pan with butter or flour and oil to keep your cookies from sticking and crumbing on its surface. Parchment paper and aluminum foil help a lot, but using these could get expensive in the long run.
Why not use silicone baking mats that come in various sizes to fit your baking pan? Silicone mats are made of quality food-grade materials or fiberglass. They can withstand up to 300 degrees Celsius (572 degrees Fahrenheit) of heat, which makes them perfect if you like to bake cookies and hotcakes with toffee or caramel. 
The best thing about silicone baking mats is that they are reusable. You not only save money on parchment papers, but you also minimize producing waste and garbage which promotes a zero-waste lifestyle. 
5. An electric knife sharpener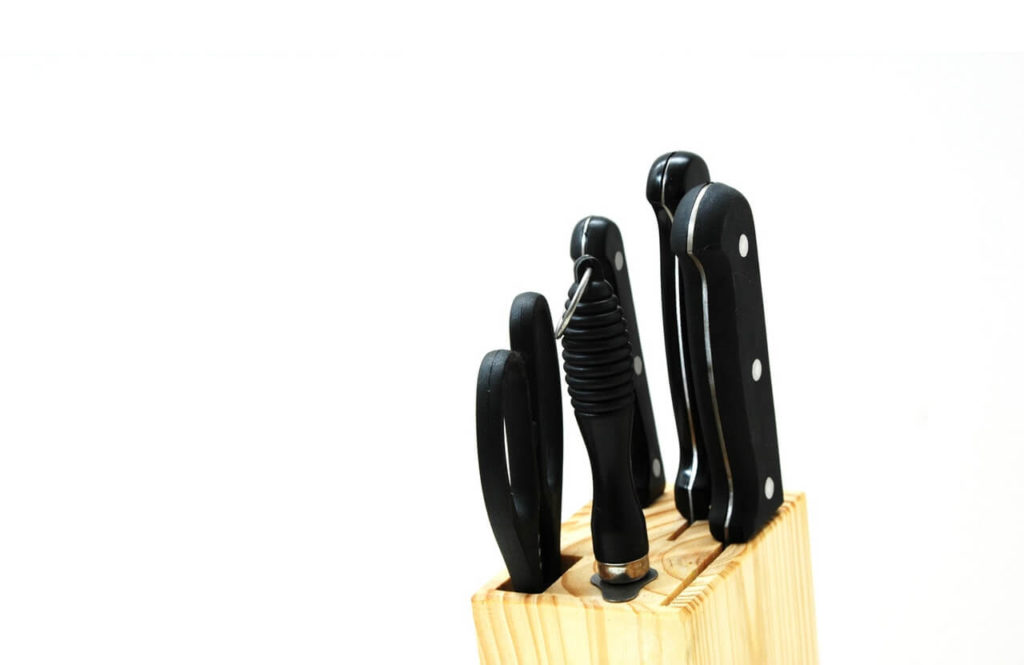 Photo courtesy of Pixabay via Pexels
The constant use of your cutlery and sharp kitchen gears such as shears could wear out the effectiveness of their cutting and slicing capability. Traditionally, knives are sharpened with the help of a whetstone by pressing the knife's heel against it, then sliding either side of the knife swiftly and repeatedly. Although this works in sharpening your knives, it permanently damages the quality and sheen of your cutlery.
An electric knife sharpener will come in handy when your cutlery needs honing. To use this device, insert the heel of the knife to one of its slots, making sure it connects to the grinding stone. When this is done, simply press start and, voila! Your knife is now as good as new. Clean the blade, first, before using it on your kitchen ingredients. You may use a magnet to remove excess steel shavings and follow up with a cutlery brush cleaner. 
This must-have kitchen appliance is not bulky and easy to store; so you can bring it out as soon as you need it. 
6. Colanders, strainers, and a chinois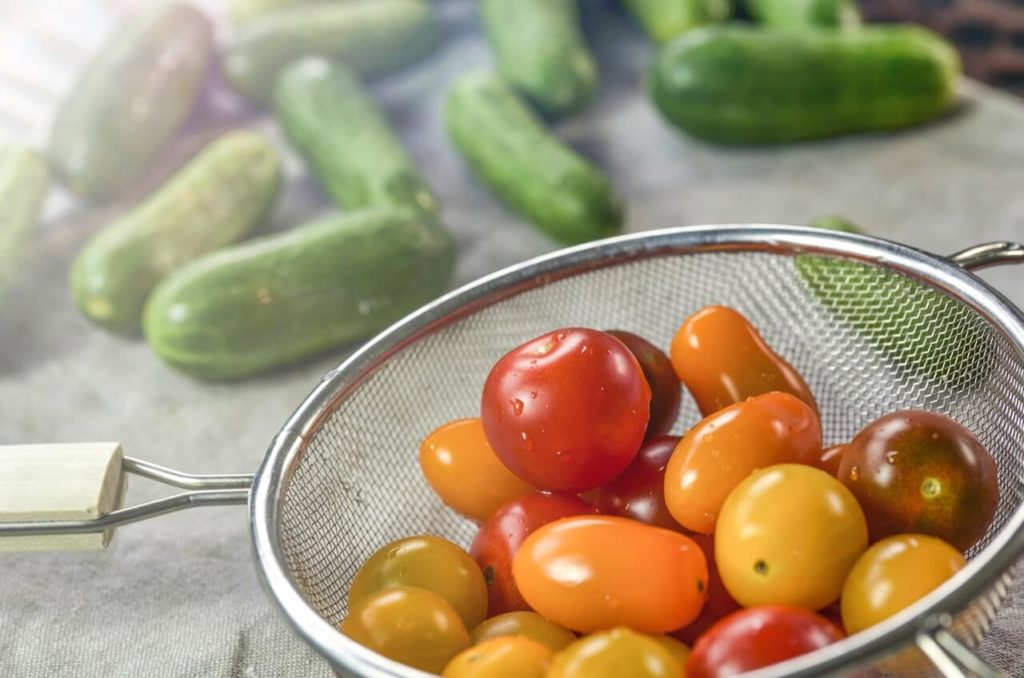 Photo courtesy of Monicore via Pexels
Colanders, strainers, and a chinois are common kitchen items that most people ignore and confuse with one another.  Here's how to distinguish one from the other:
A strainer is hand-held, basket-shaped kitchenware made of fine mesh used to sift flour when baking. While a colander, on the other hand, is a large, bowl-shaped strainer made with metal or plastic that has larger holes, that could sit on its base. It is also where vegetables are left to rest, to remove the remaining water once they're chopped. Lastly, a chinois is a cone-shaped sieve with extremely fine mesh used to strain purees, soups, sauces, and custard. This is the best straining device to use if you want to produce a very smooth texture from pasty ingredients. 
These items may look similar to one another, but getting each for your kitchen is important. For one, a chinois will allow you to control the number of dust toppings you want to put when garnishing certain baked goods—something that strainers and colanders would not be able to do. 
7. Stainless kitchen shears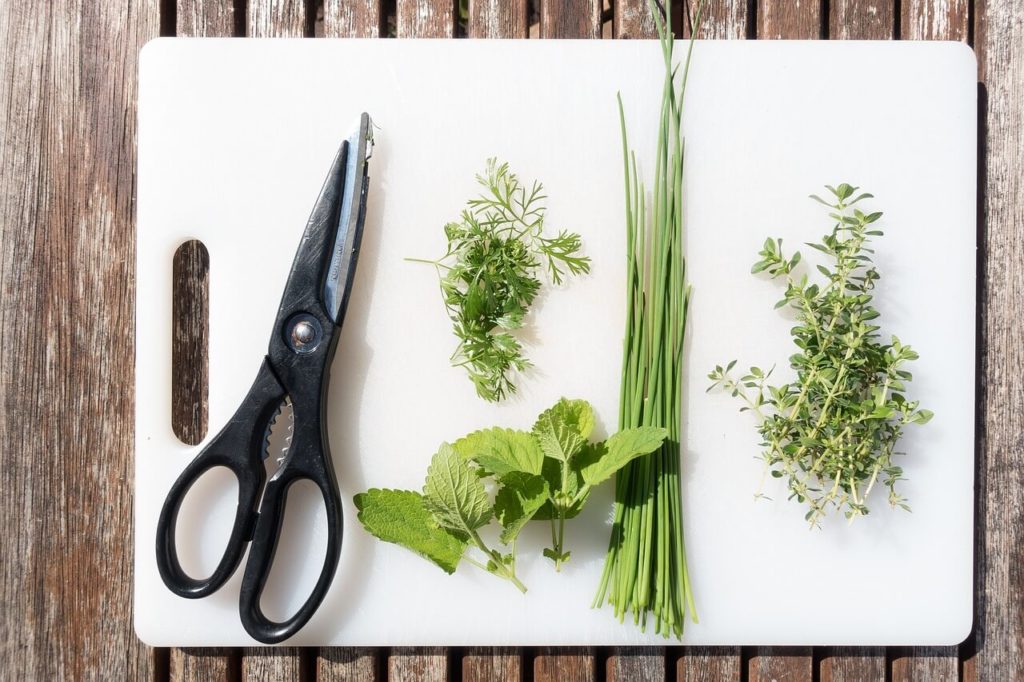 Photo courtesy of Stux via Pixabay
Kitchen shears are specially designed scissors for cooking. Some of these are designed for cutting up chicken, lean veal meat, or fish. Many home cooks use ordinary scissors for cooking, which would horrify most seasoned and experienced chefs. Thus, kitchen shears are included in the usual kitchen items considered optional by many people.
The uses of shears are, well, basically for cutting things up. Aside from trimming off excess meat, and snipping herbs instead of mincing them, these could also be used for cutting holes in pies. 
What's more, kitchen shears are equipped with pliers-like grippers in their inner handles, which could be used when removing unhinged jar lids and bottle screw caps. These pliers could also be used for cracking open tough carapace of crabs and lobsters. Investing in these often ignored practical kitchen items would greatly improve your cooking experience.
8. Energy-efficient toasters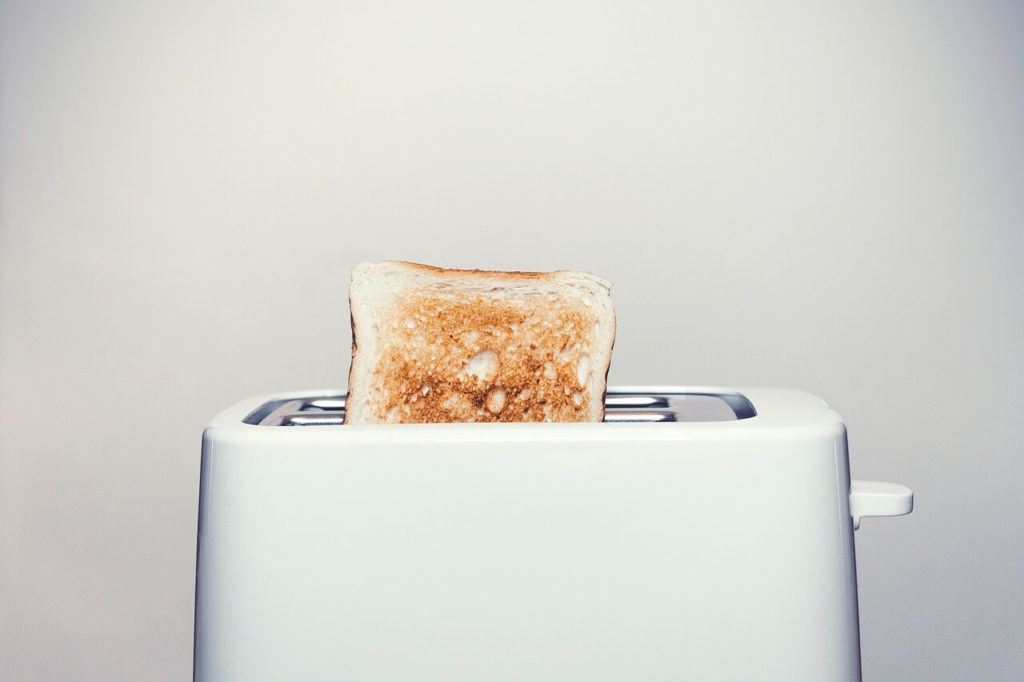 Photo courtesy of Stock Snap via Pixabay
Did you know that indoor cooking contributes to air pollution? Toasters, when used once daily, generate up to 700 watts of energy in a week. This may look minuscule, but this adds up to 21,000 watts in a month. 
The solution is not to stop using toasters altogether, but to find the right toaster with energy-efficient features. Avoid buying toasters with light-emitting diodes (LED). These may not use much energy when used on the spot, but they could generate up to thousands of kilowatts in a year. A good energy-efficient toaster has insulated slides that keep the power from escaping the toaster. This prevents excess heat from contributing to carbon pollution in the atmosphere.
These are the eight often-overlooked items that you may consider acquiring before the start of 2020. The devil is definitely in the details; so make sure to stock up your kitchen, not only with the right ingredients but also with the best kitchen appliances that can take your cooking experience to the next level.