The holidays are a season of feasting. Every Filipino's dinner table brims with standard noche or media buena fare by the time the clock strikes 12:00 on Christmas Eve or New Year's Eve: hamon, queso de bola, morcon, lechon, and a tub of home-made fruit or buko salad.
While it's nice to feast on these Filipino favorites, some people are just too happy to explore low-calorie meals, to make this year's holiday meals a lot healthier.
With the abundance of food and downtime during the Christmas season, health-conscious Filipinos become concerned about weight gain and overindulgence. If you're one of these people, we bring glad tidings: below is a list of healthy Pinoy recipes you can prepare without guilt.
Try these easy low-calorie recipes and make your holiday dinners merry and bright:
For appetizers
Your entrée should be just as nutritious as the main course for your noche buena. According to the appetizer effect, your first course can make or break the rest of the dining experience. For one, people tend to eat less. Secondly, when they do eat 'diet food' at the start of their meal, they're more likely to remember healthy eating. As such, make the following Pinoy healthy recipes part of your holiday appetizers.
Option 1: Veggie Lumpia Rolls
Give a twist to the traditional lumpia with this healthy Filipino food filled with different vegetables in a wrap. Since they're mini bites, your loved ones can enjoy these while watching their favorite Christmas movie. With these, it won't be a problem to make your children eat healthily.
Preparation and cooking time: 15-30 minutes
Servings: 10 pieces
Ingredients:
5 pcs. turnips, peeled and sliced diagonally
1 squash, peeled, seeded, and cut into cubes
5 pcs. sweet potato, peeled and sliced
3 pcs. carrots, peeled and sliced
1 head garlic, chopped
3 tbsp. butter, melted
10 pcs. lumpia wrapper
1 bar cheese, grated
½ cup mayonnaise
½ cup mustard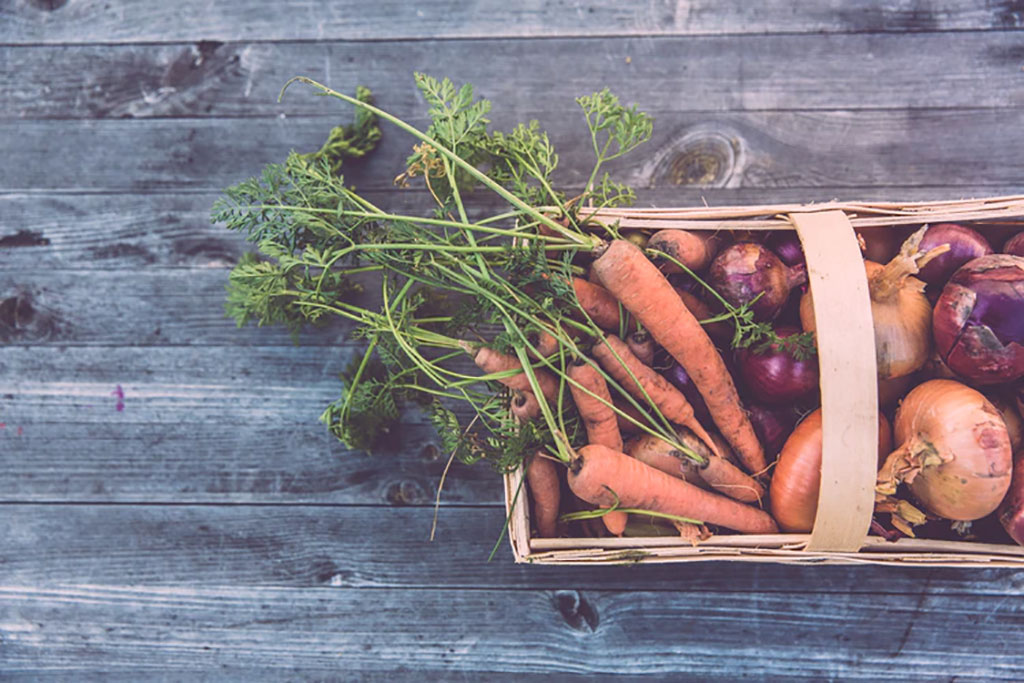 Photo courtesy of Markus Spiske via Unsplash
Procedure:
Saute the garlic in butter.
Add the vegetables in batches, starting with the turnips, then carrots, squash, and finally the sweet potato.
Mix the vegetables until they absorb all the butter. Then transfer them to a bowl to cool.
Add the grated cheese into the vegetable mix. Scoop some, and wrap it in the lumpia wrapper.
Fry the veggie rolls until they are golden brown.
For the dip, mix the mayonnaise and mustard.
Serve the lumpia rolls with the dip.
Option 2: Pinoy Pesto Salad
Almost all Filipino holiday feasts have some type of chicken recipe on the menu. You don't have to do away with this staple when looking for healthy Filipino recipes. The following pasta-meal-inspired dish is a good choice, especially as a satisfying appetizer. Prepare an extra batch, and send some to your loved ones just before your quarantine e-celebration at home.
Preparation and cooking time: 25 minutes
Servings: Good for 4 people
Ingredients:
1/4 cup pesto
2 fillets chicken breast, skin on, flattened
1/2 cup all-purpose cream
1 medium head romaine lettuce, shredded into smaller pieces
1 tomato, cubed
1 small Fuji apple, diced
1 green apple, diced
1/2 cup dried cranberries
1/2 small red onion, minced
1 cup walnuts, minced
2 cloves garlic, minced
1/4 cup oil
1 tsp. salt
1 tsp. pepper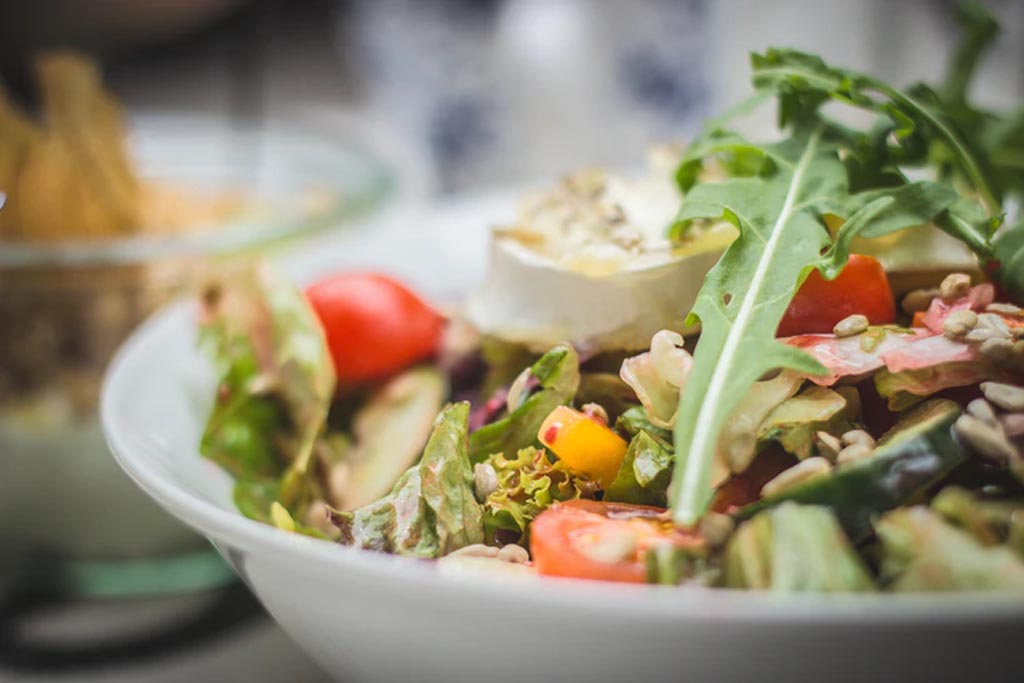 Photo courtesy of Jasmin Schreiber via Unsplash
Procedure:
Heat the pesto and garlic in a small pan with oil over low heat. Cook until the garlic is golden brown, then place the mixture in a bowl along with the cream. Add salt and pepper. This will be your dressing. Let the bowl cool.
While the pan is over medium heat with oil, place the chicken in. Sprinkle with salt and pepper. Fry until the chicken is cooked through. Once done, set it aside, and let it cool for about five minutes. Chop the cooled chicken.
Mix all the rest of the ingredients, lettuce, onion, apples, tomatoes, walnuts, and cranberries. Spread the chopped chicken on top of the salad.
Serve with the pesto cream dressing.
For the main course
If you are closely watching your weight, easy under-400-calories meals will help you maintain your weight through the holiday feasts. These meals will just be enough to satisfy your hunger pangs but prevent overeating.
Such meals are perfect for maintaining your current physique after the holiday feasting and boost your mood – the perfect way to welcome the new year. Here are the healthy Pinoy recipes you can try for your main course:
Option 1: Healthy Glazed Ham
No holiday dinner is complete without the familiar ball of glazed ham. It's no secret that they're traditionally prepared with lots of sugar to achieve that sweet taste. The good news is you can do away with the sugar and still enjoy the same Christmas flavor. Follow this Pinoy healthy recipe to turn this indulgent noche buena staple into a healthy Filipino food:
Cooking time: 3 hours
Servings: 4
Ingredients:
1 spiral sliced ham
1/2 cup raw honey
1 tbsp. arrowroot starch
1/4 cup apple butter
3 tbsps. apple cider vinegar
4 cloves garlic, chopped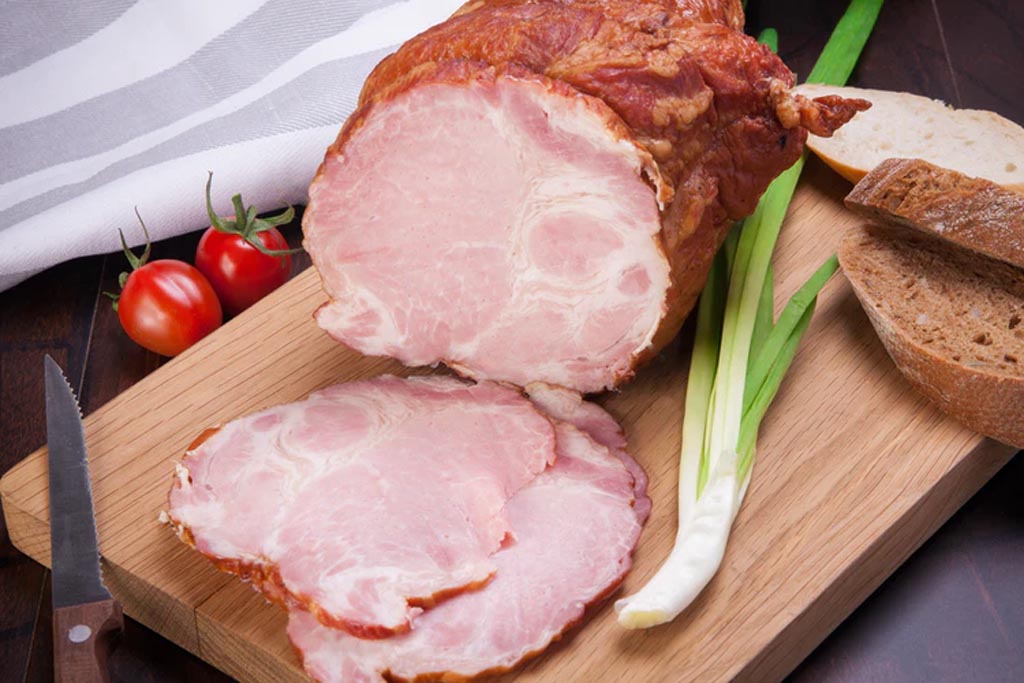 Photo courtesy of Сергей Орловский via Unsplash
Procedure:
While preheating your oven at 325 degrees Fahrenheit, make your glaze. Place in a pan the honey, garlic, apple butter, and apple cider vinegar. Let it simmer until the honey melts. Sprinkle the arrowroot starch, and stir the mixture until the sauce thickens. Pour the mixture into a bowl, and set aside.
Brush the ham with the glaze, and put the ham on two overlapping sheets of foil. Make sure to glaze the slices of the ham. Put it in the oven.
Bake for 80 to 90 minutes. Then remove the ham from the oven and unwrap it. Get some of the sauces in the foil, and pour it again on your meat.
Put the ham back into the oven, and heat it to 400 degrees, this time uncovered. Let it bake for about 15 to 30 minutes.
Remove the ham and glaze it again with the remaining juices. Set it aside, as the meat re-absorbs the glaze.
Serve.
Option 2: Brown Rice Paella
With its seafood ingredients, paella is easily a nutritious meal. Aside from being low in calories, shellfish are rich sources of lean protein, healthy fats, and micronutrients. This dish is very filling, leaving you satisfied with just a few bites. Although it's originally from Spain, the special touches Pinoys added to it over time, over many Christmases and holidays, made it truly a healthy Filipino food.
Cooking time: 1 hour and 25 minutes
Servings: 8
Ingredients:
3 cups brown rice
500 grams squid, cleaned, peeled, and sliced
400 grams prawns, trimmed
3 cups low-sodium chicken stock
3 pcs. white onion, diced
1 garlic, chopped
1 tsp. saffron, crushed and steeped in
1 cup olive oil, divided
1/2 tsp. salt
1/2 tsp. pepper
1/2 tsp. Spanish paprika
3 tbsps. hot water
1 pack paella seasoning mix
1 bell pepper, sliced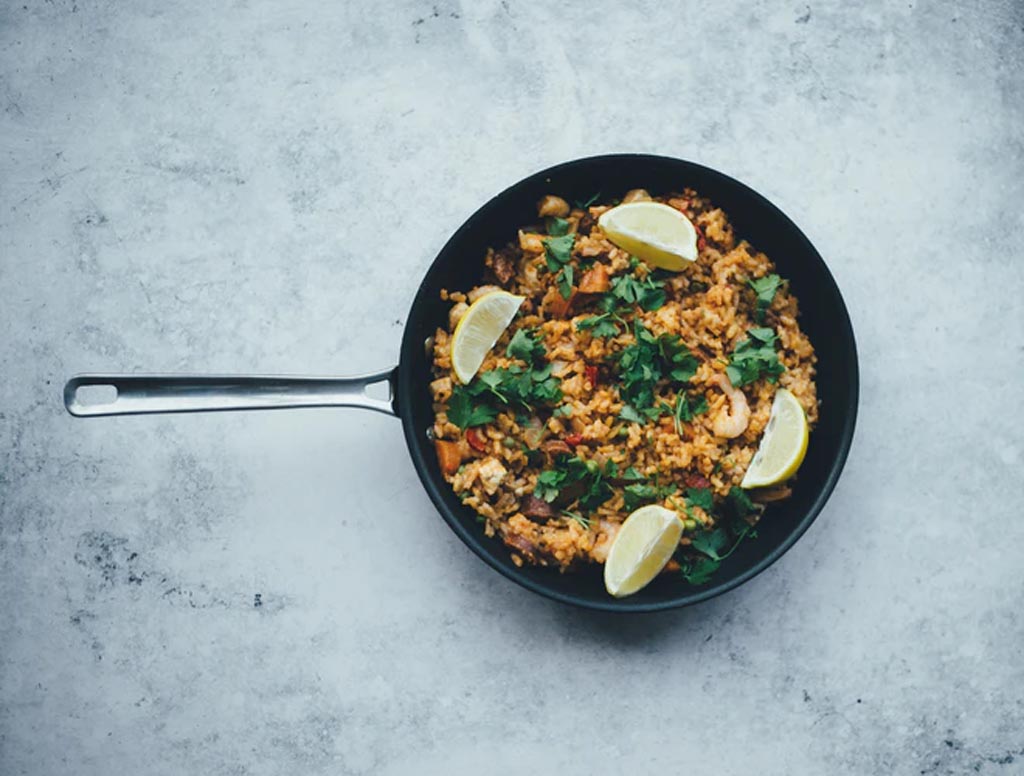 Photo courtesy of Annie Spratt via Unsplash
Procedure:
Marinate the squid and prawns in a bowl filled with olive oil, salt, pepper, and paprika. Do this for 10 minutes.
Saute the onions and the remaining olive oil in a wide pan. Add garlic.
From medium, increase the heat to high. Bring in the squid and continue to saute. Set aside the squid after three to five minutes.
In the pan, place the prawns. Cook until it turns into its bright orange color. Then, set aside.
Put the brown rice into the pan. Stir the mixture for about three to five minutes. As you lower the heat, add the saffron mixed in hot water, paella mix, and chicken stock. Let it boil; cover it with foil.
After 15 to 20 minutes, place the squid and prawns on top of the brown rice. Cover it again with foil and let it cook for a few more minutes.
Garnish with bell pepper strips. Serve.
For dessert
Just because it's a sweet course doesn't mean it can't be a healthy Filipino food for diet. Don't break your nutritious streak and abandon your diet. While desserts will put you in a good mood, a guilt-free one will let you jingle all the way through the holiday season.
Option 1: No-guilt Leche Flan
This is one of the holiday feast staples Pinoys won't pass up. You will not, even if you're trying to be conscious of your weight since this Filipino healthy recipe below can help in your efforts to avoid that additional kilo on the scale.
Preparation time: 7 hours
Serving size: 3-4 llaneras
Ingredients:
2 cups washed sugar
2 cups water
1 tsp. lemon juice
2 cups soy milk
2 tsps. Gelatin
4 tsps. Cornstarch
1 cup coconut milk
Lemon zest
1/8 tsp. turmeric
2 tsps. vanilla extract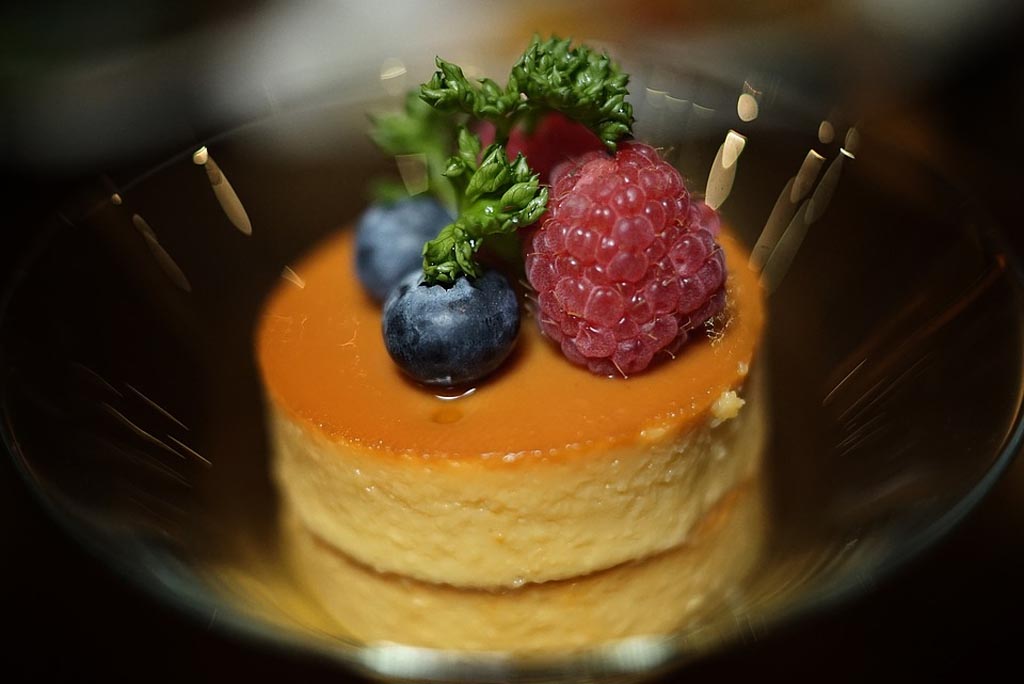 Photo courtesy of jonathanvalencia5 via Pixabay
Procedure:
For the caramel:

Mix the sugar, water, and lemon juice in a small pan. Let it boil over medium heat.
Lower the heat until the glaze achieves that deep yellow-orange color.
Pour a thin layer of the caramel into the llanera. Make sure that every space is covered. Set it aside.

For the flan:

Combine the water, soymilk, and gelatin. Let the mixture boil over medium heat, then simmer on low heat until the gelatin melts.
In a separate bowl, mix the cornstarch and remaining soymilk.
Pour the mixture of coconut milk, sugar, zest, and turmeric into the gelatin. Bring the heat up to medium and let it boil. Stir.
Lower the heat and include into the gelatin mixture the cornstarch mixture. Stir until you achieve a thick consistency. Make sure that the cornstarch is completely cooked. Remove from the heat.
Pour in the vanilla and stir. Put the mixture into the llanera and let it cool at room temperature. Then chill it in the fridge.

Serve.
Option 2: Wholesome Puto Bumbong
You know it's Christmas already when you smell the sweet aroma of puto bumbong in your home. The good news is, you don't have to give up this nutty, chewy dessert when you're trying to avoid gaining weight. Like all other improved, healthy Pinoy recipes for weight loss, you can turn this holiday snack into a nutritious treat.
Preparation time: 7-12 hours
Serving size: 12-15 pieces
Ingredients:
1 cup glutinous black rice
2½ cups glutinous rice flour
1 pack fresh grated coconut
2 tsps. sea salt
¼ cup vegan butter or coconut oil
Muscovado sugar or organic brown sugar
Water (for soaking)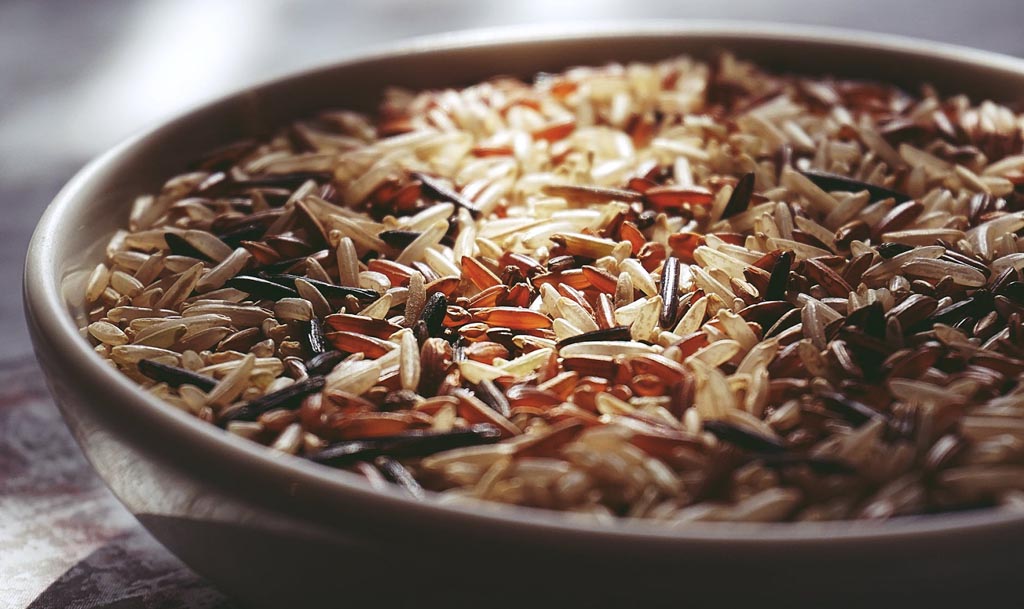 Photo courtesy of Suzy Hazelwood via Pexels
Procedure:
Soak the black rice overnight.
In a food processor, place the rice and pour water into it. Blend until the rice achieves a powdered state. Its texture should be like a soft dough. Pour the mixture into a bowl and add the sweet rice flour and salt.
Mix the "dough" with a spatula to make sure the flour is evenly distributed. Add more sweet rice flour if the dough is still wet and soft. Once they're completely mixed, form the dough into long rows.
Steam for eight to 10 minutes.
Lay the puto bumbong in banana leaves. Brush it with vegan butter or coconut oil. Garnish with freshly grated coconut and muscovado or organic brown sugar.
Serve hot.
For drinks
You're aiming for an entirely healthy noche buena; so even your refreshments should be good for your body. This doesn't mean skipping the booze and the hot choco, though. As you've seen in the previous healthy recipes under 400 calories, it's simply about tweaking a few things on the menu.
Option 1: Healthy Hot Choco
During Christmas mornings, it's nice to take a sip of hot chocolate drink while taking in the holiday spirit and relishing the recipes you tried the night before for your condo party. Like the low-calorie Filipino food dishes discussed above, it's possible to achieve a guilt-free, healthy hot choco.
Preparation time: 2-5 minutes
Servings: 4
Ingredients:
4 cups unsweetened almond milk
8 tsps. unsweetened cocoa powder
½ tbsp. pure maple syrup (add more to taste)
1 tsp. salt
3 tbsp. chopped dark chocolate
½ tsp. pure vanilla extract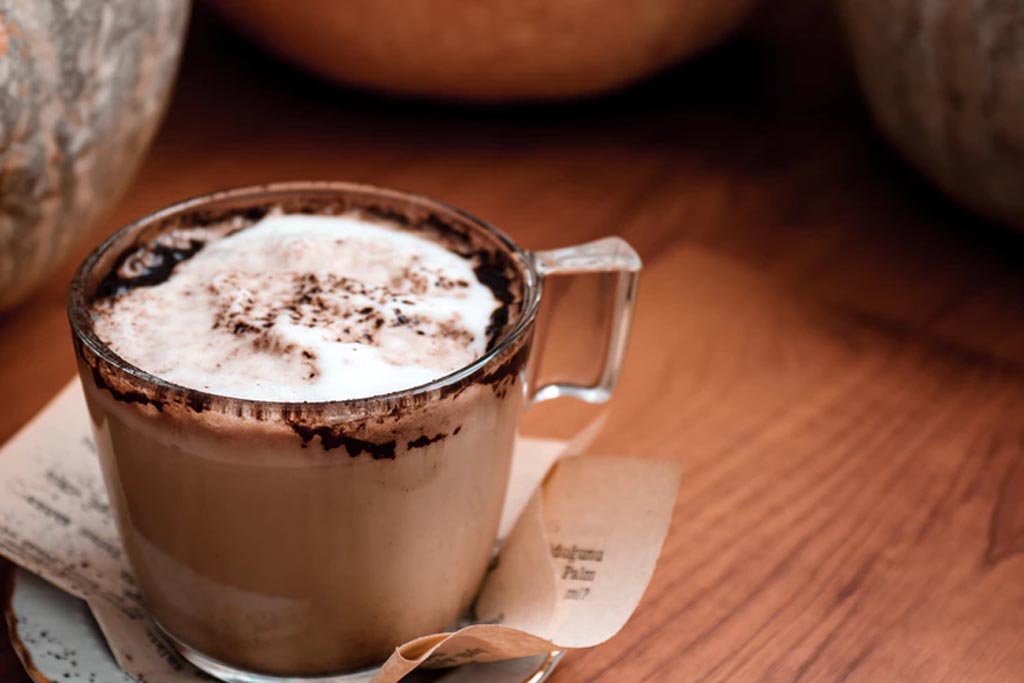 Photo courtesy of Buse Doga Ay via Unsplash
Procedure:
Heat the milk in a small pan until it simmers. Mix the cocoa powder, maple syrup, and salt.
Add the chocolate chips and vanilla. Whisk until the chocolate melts and incorporates smoothly into the mixture.
Taste and add more maple syrup if you want it sweeter.
Pour the mixture into a mug.
Serve.
Option 2: Apple Cider Sangria
A lot of healthy meals under 400 calories are filled with nutrient-abundant fruits. For your alcoholic drink, apply the same principle: mix the fresh fruits in. While the alcohol will put you in a good mood and help release your happy hormones, the fruits–a guiltless choice of ingredient–will leave a better feeling long after the toasts and cheers.
Preparation time: 1 – 3 minutes
Servings: 4
Ingredients:
1 bottle white wine
2 ½ cups fresh apple cider
2 apples, chopped
1 orange, chopped
1 cup vodka
1 tbsp. raw honey
1/2 tsp. cinnamon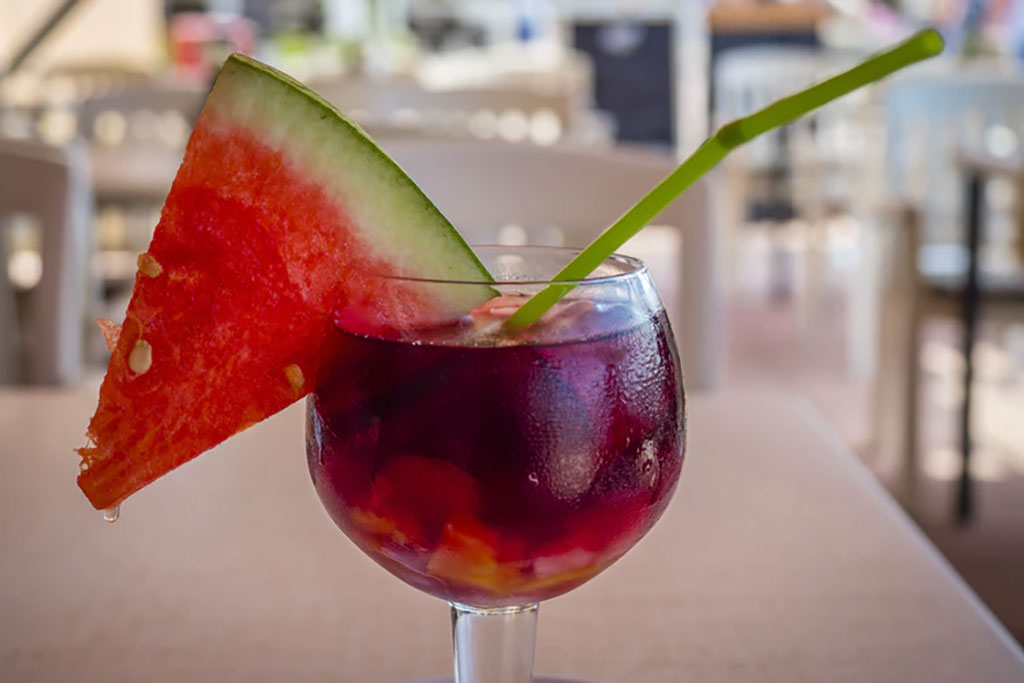 Photo courtesy of Alexander Schimmeck via Unsplash
Procedure:
Chop the fruits and put them in a pitcher.
Add the wine, apple cider, vodka, honey, and cinnamon. Stir.
Serve with ice.
'Tis the season to feast — on healthy Pinoy recipes. You don't have to break your diet, as you celebrate Christmas and New Year with loved ones. Instead, let them join you in indulging in nutritious, clean food. For sure, your yuletide remembrance will be merry and bright, and you'll sleep in heavenly (guiltless) peace.