The COVID-19 pandemic has drastically changed everyone's lives all over the world. You and your loved ones have all had to adjust to virtual, socially distanced setups to protect yourselves from this deadly virus.
But life still goes on, even with a global pandemic like this. You still have birthdays, holidays, and special occasions to celebrate. So people have turned to e-celebrations, or online parties, to make up for the lack of physical interaction in these trying times.
How do you throw celebrations this 2020?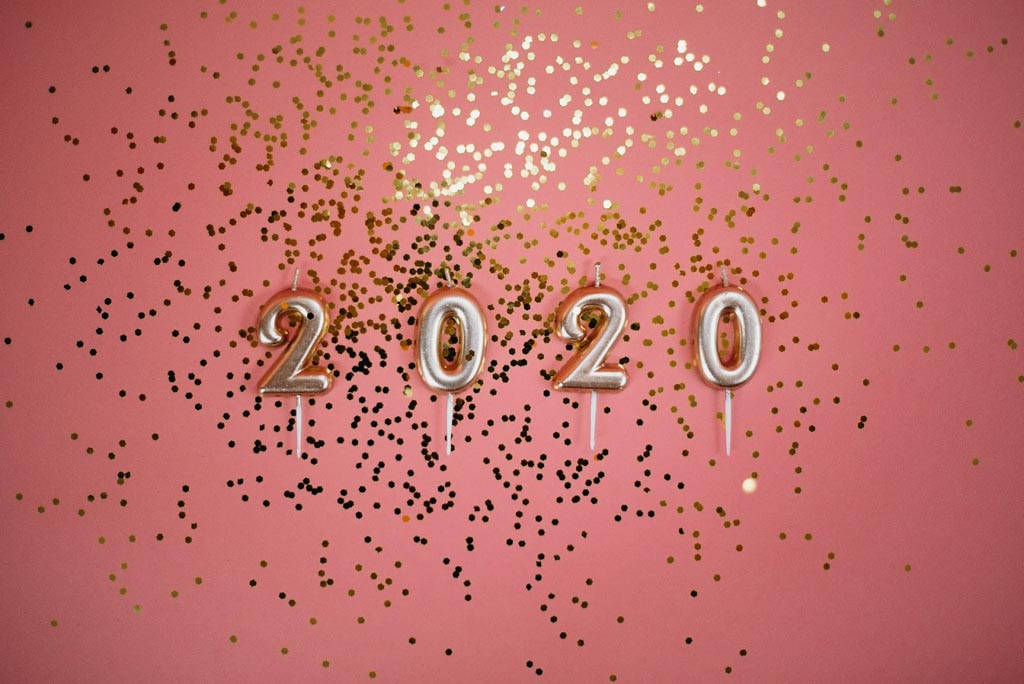 Photo courtesy of cottonbro via Pexels
An e-celebration is a great alternative to partying in person, especially in light of this pandemic. One dangerous COVID-19 misconception is that it's okay to have physical gatherings as long as you're all one meter apart.
The truth is that it's still much safer to hold gatherings online, to prevent the transmission of the disease. When you gather in person, you're not just risking the health of the people at the event. You're risking the health of everyone else you'll come into contact with over the next few days.
You want everyone to enjoy and have fun at a party. It's not fun to contract the virus after just one afternoon with your loved ones.
Guide to E-Celebrations This 2020
Looking for creative and fun e-celebration ideas? Want to plan an e-celebration that people will never forget? Check out this quick and easy guide to planning your next virtual party.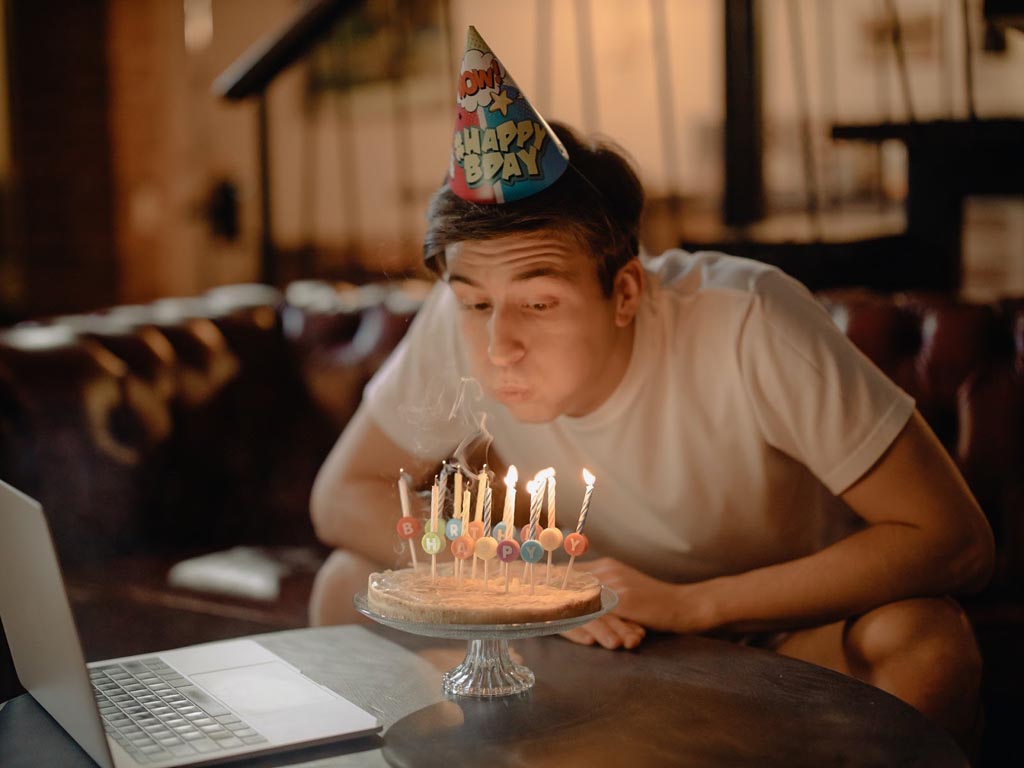 Photo courtesy of cottonbro via Pexels
Your party may have gone online, but your event planning essentials are still generally the same. When it comes to organizing e-celebrations, you'll need hassle-free event planning tips to throw the most memorable virtual party ever.
Planning out a fun-filled program for your family and friends? Here's your comprehensive checklist of fabulous e-celebration e-ssentials for your next virtual party.
1. Choose your virtual location.
The first thing you'll need is a place to host your e-celebration. There are so many online platforms out there that you can use. You can connect with friends and family through various online platforms like Zoom, Google Meet, Discord, and many more.
Your location will depend on who you're celebrating with. Older family members may be used to traditional platforms like Skype or Zoom, while your friends may be more flexible. Your friends may be more open to attending parties on Discord, or even on video games like Animal Crossing.
Once you have a place, you can figure your activities based on the functionality and limitations of the platform. Whether it's a simple get-together with family, or an exciting night with friends, you just need to find the perfect place for the best party ever.
2. Send out e-invitations.
Your invites can be as simple as a message to your group chat, or as fancy as individually designed virtual cards. See what works for you, and get people excited about your event.
One tip for e-celebrations is to check out websites like Canva, Evite, or SmileBox. These websites have lots of fun designs to choose from for your virtual invitations. Let people know that the event you're planning is one that they shouldn't miss.
Make sure your invitations include the time and agenda of your celebration. This is so that people can clear their schedules and attend your fun-filled celebration.
3. Let the games begin!
There are so many games and activities to choose from, even if you're all stuck at home. You can easily play trivia, card games, word games, and many more, even if none of you are in the same room together.
For example, some of the best games to play on Zoom include 'Charades', 'Trivia', and 'Never Have I Ever'. These games don't need any additional software. They just need you, your friends and family, and a lot of fun.
Some websites have online games like card games and board games online so that you can play with your friends. Games like Bingo, Cards Against Humanity, Werewolf, and many more are available in website or app form so that you can still enjoy these activities while practicing social distancing.
4. Food and "e-numan" is the way to go.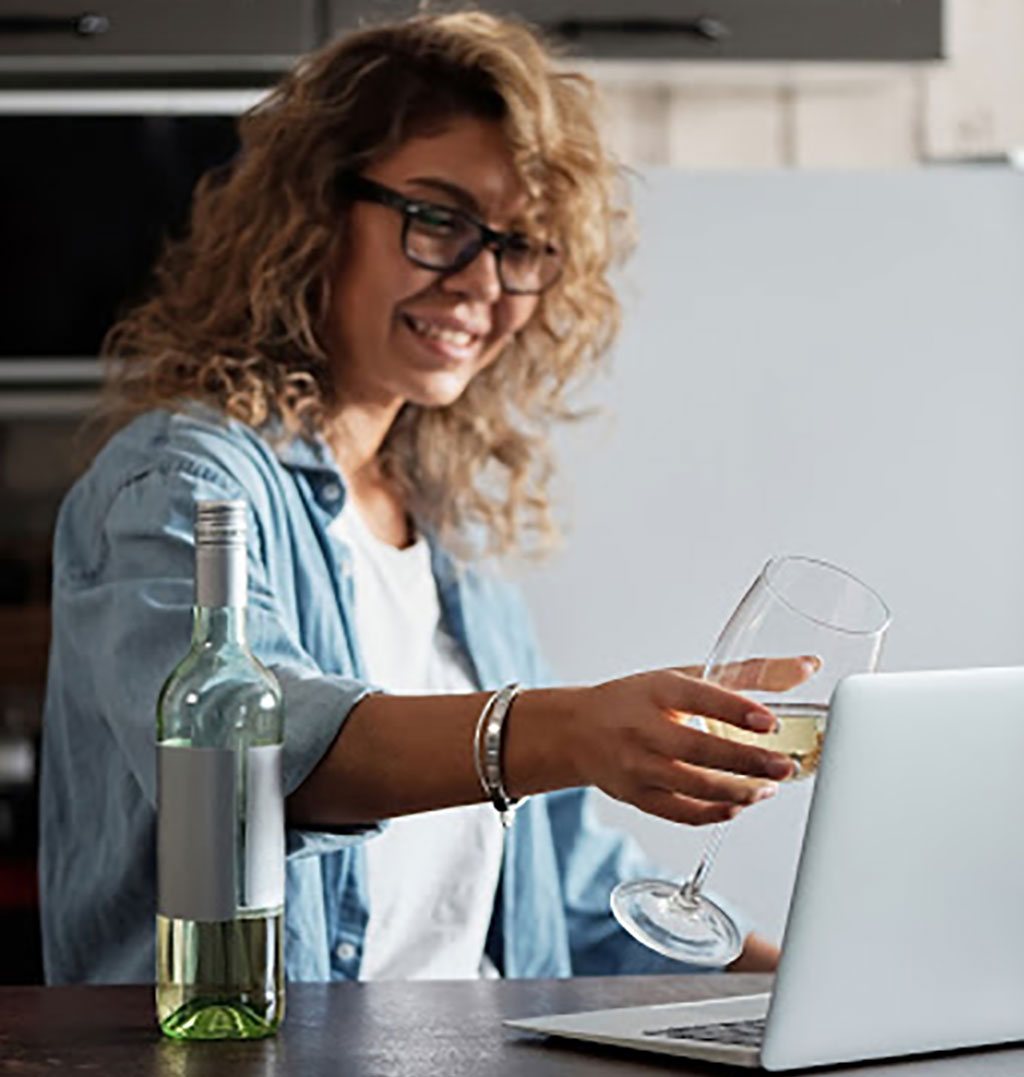 Photo courtesy of Matilda Wormwood via Pexels
You can't have a party without food and drinks. How are you going to settle on the food and drinks if you're stuck at home though?
You can easily assign people to "bring their own food and drinks" to the event – meaning they enjoy the e-celebration with whatever they have at home. But if you want to have similar meals, you can all go shopping on your to stock up for the occasion. (Just make sure to COVID-19 grocery shopping tips to be safe!)
You can also send over special snacks and drinks if you'd like. Let's say the person you're throwing the event for has their birthday coming up. Apps like Grab and Lalamove can help you bring food over to your loved ones if you want them to feel special during this e-celebration.
If you're of legal age and are planning an "e-numan," or an online drinking session with friends, then tell them ahead of time to bring their own drinks, or to order from Boozy.ph. Send them this handy guide to e-numans too, so that they're well-prepared. Of course, don't forget to tell them to get ready for a wild night of fun and friendship.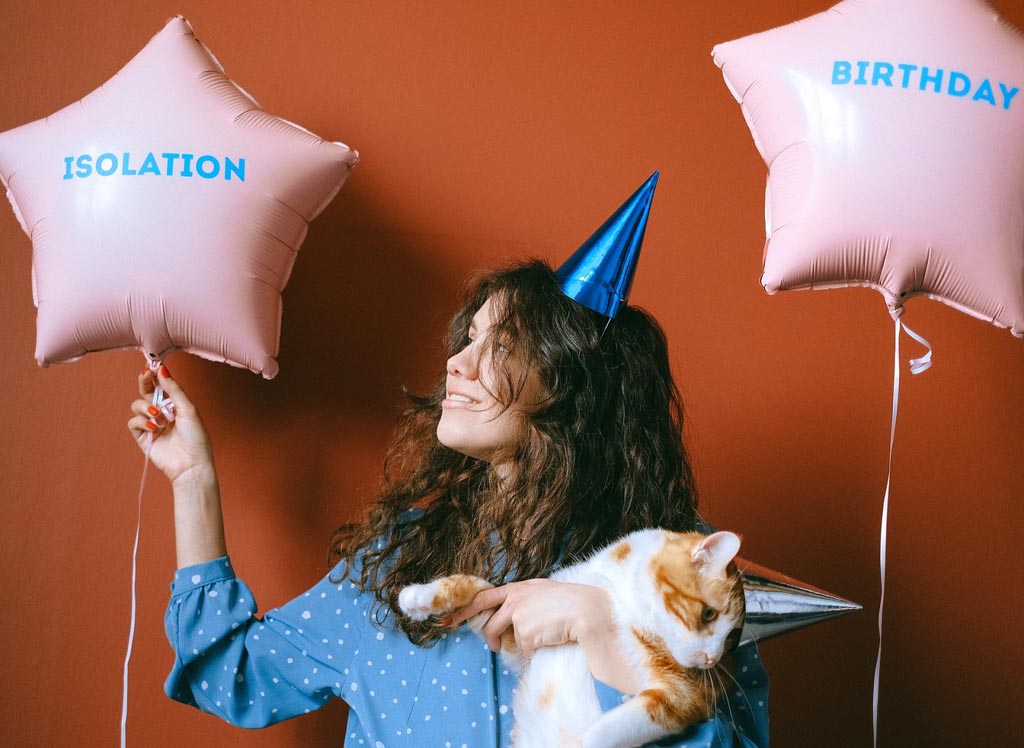 Photo courtesy of Anna Shvets via Pexels
Whether you're planning a cozy Christmas movie marathon with family or a wild birthday with all your friends, holding the celebration virtually is a great way to keep the party going while practicing social distancing.
It's important to keep the practice of celebrating special occasions alive through these difficult times. But it's also equally important to maintain a clean and healthy condo home space during this pandemic. Stay disease-free by practicing social distancing and avoiding in-person parties at your place for the time being.
Celebrating important life events is different now in this new normal. But what matters is that your loved ones stay safe and healthy throughout this ordeal, so that one day you can all celebrate life together in person.