Why are more people embracing condo living? The quick answer is a quality lifestyle at a reasonable cost. Where else can you have resort-style living every day other than in a premier condo community? Stay fit in the well-equipped fitness gym and multi-purpose court. Drown your daily stressors in the leisure or lap pool. Celebrate important events with family and friends at the posh function hall.
Condo living in the Philippines can also be your relief from the paralyzing summer heat. DMCI Homes Properties has introduced Lumiventt Technology, an innovation that allows the natural flow of sunlight and air in buildings and common areas. This energy-efficient technology brings the coolness you need when the summer weather can be too unforgiving.
Do you know why it's almost impossible to sleep without an electric fan or air-conditioning on an April evening? During the onset of sleep, your consciousness is slowly disengaged from your surroundings and your body's core temperature drops. Hot and/or humid air in your bedroom makes it hard for the body to bring down its temperature and trigger sleep. Sleeping in a cold room, between 60 to 67 degrees Fahrenheit, helps facilitate a night of restful sleep.
Another way to help you sleep is by simply designing your condo bedroom that's most comfortable for you. It will not only help lessen the heat, but it will also enable you to get the sleep that your body needs. Here are 7 budget-friendly and eco-efficient tips you should know.
#1: Regulate your aircon usage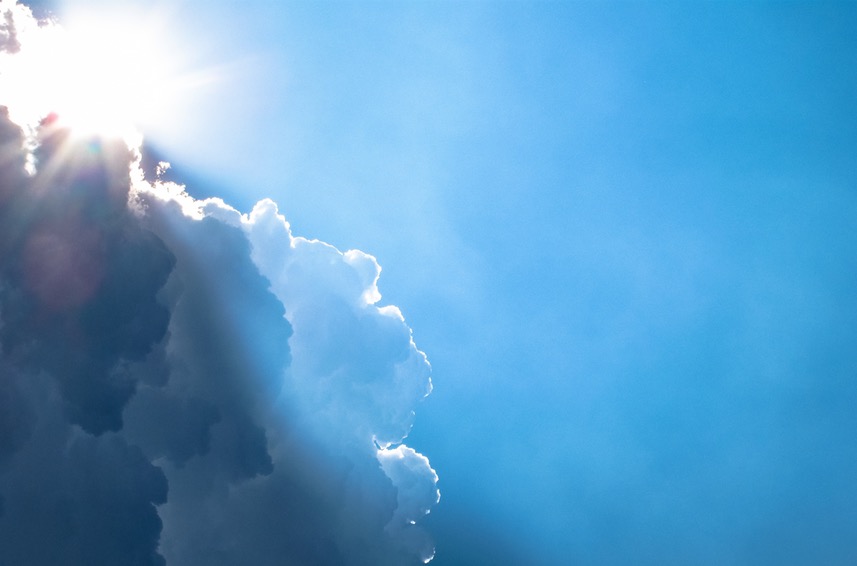 Photo courtesy of Ghost Presenter via Pexels
Air-conditioning units are ever-present in Metro Manila homes. However, keeping it on 24/7 is not only costly but also irresponsible. Although newer models of aircon release minimal carbon dioxide, these can still have a global warming effect through its refrigerants.
Your condo size may be key in keeping your home cool at all times. A small space doesn't need a high-powered cooling system. Generally, a 23 sqm room needs 1.5 horsepower (HP) while a 35 to 40 sqm home requires 2.0 to 2.5 HP. For a more accurate estimation, a cooling expert will consider other factors such as the room's exposure to the sun, ceiling material, and heat load inside the space.
You can turn on your aircon two hours before bedtime and set it to automatically turn off after four hours when you're already at the deep sleep stage. It's also important to maintain a conducive temperature in your bedroom. Setting your thermostat below 15 degrees Celsius can interrupt your sleep.
#2: Explore cooling alternatives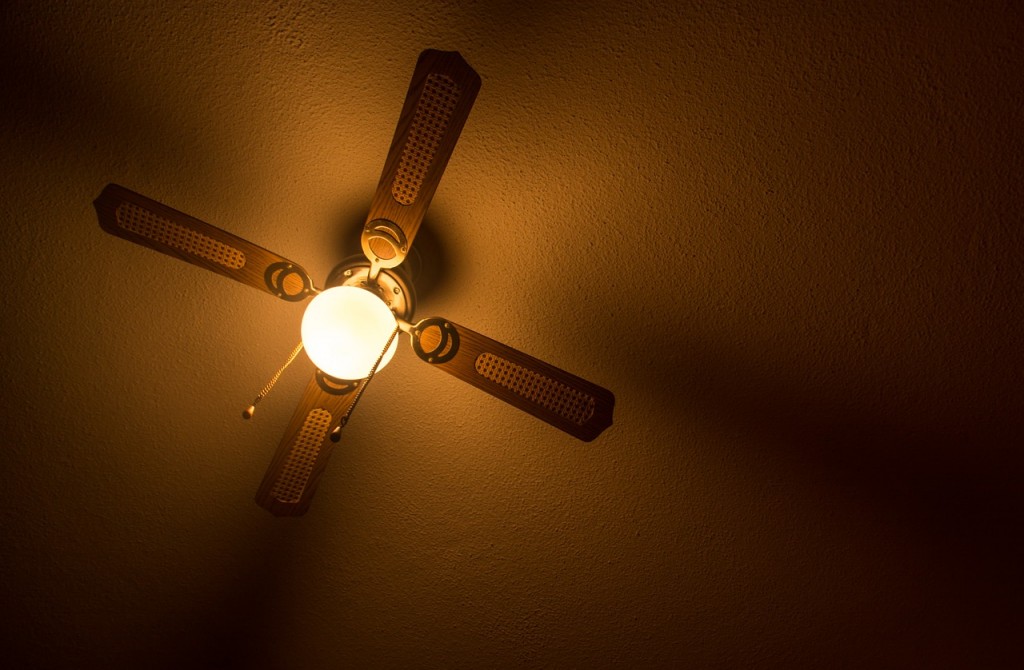 Photo courtesy of blackbirdvisual1 via Pixabay
Not all households may be equipped with air-conditioning, but nearly all probably have a functional electric fan. A fan consumes less power, but may not help much when the weather rises above 32 degrees Celsius. Nevertheless, it's an indispensable alternative to an aircon. Another cooling alternative for your condo home is exhaust fans. Window exhaust fans cool indoor spaces, prevent excess moisture and force out stale air. A ceiling fan is more than a decorative element. It can increase evaporation from the skin, keeping the body cool throughout the night.
#3: Create indoor gardens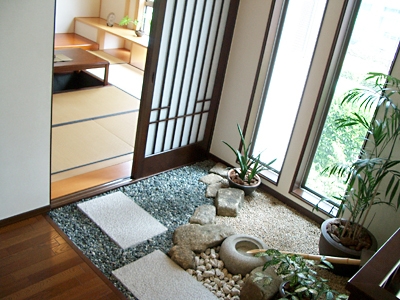 Photo courtesy of allabout.co.jp via Pinterest
More home builders are exploring passive cooling techniques primarily to prevent heat gains inside buildings and homes. Evaporative cooling is a method that uses evaporation to draw heat from the surrounding air. It can be influenced by air movement. One way of using this cooling technique is through water features that can create convective breezes. DMCI Homes condo communities have pools, ponds, and fountains that can cool air entering condo homes. You can have a miniature Japanese garden with water features in your condo living room or even a desktop-size Zen garden.
#4: Lower temperature with greens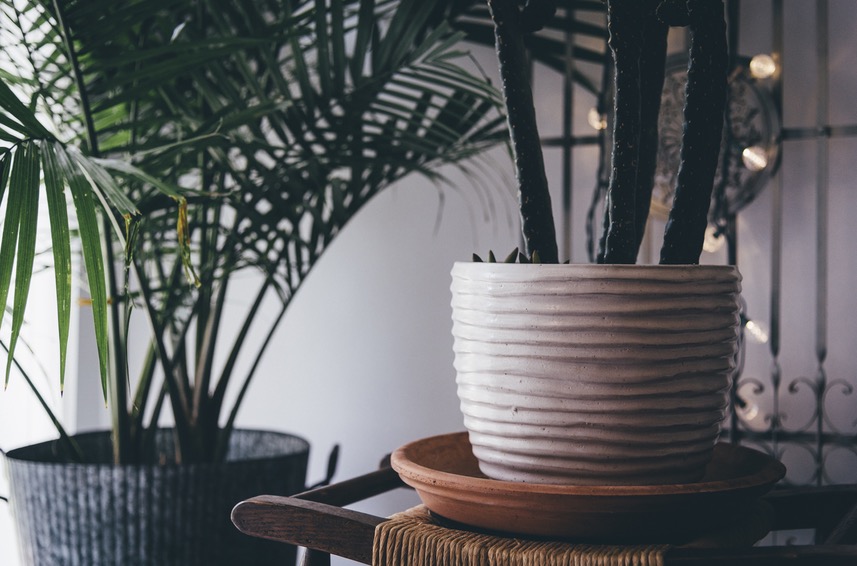 Photo courtesy of Unsplash via Pexels
Creating green spaces is a passive cooling technique many home builders are advocating. Plants filter the air of pollutants, provide shade, and help lower the temperature. A recent study also suggests that living in a green environment is "associated with better mental health and lower all-cause mortality." It was found that people who live in neighborhoods with a park tend to engage in physical activities such as daily jogs and strolls. You can cool down and clean your indoor air while boosting your health by displaying plants in your home. Orchids, succulents, and peace lilies are low maintenance plants that can survive indoors.
#5: Install window treatments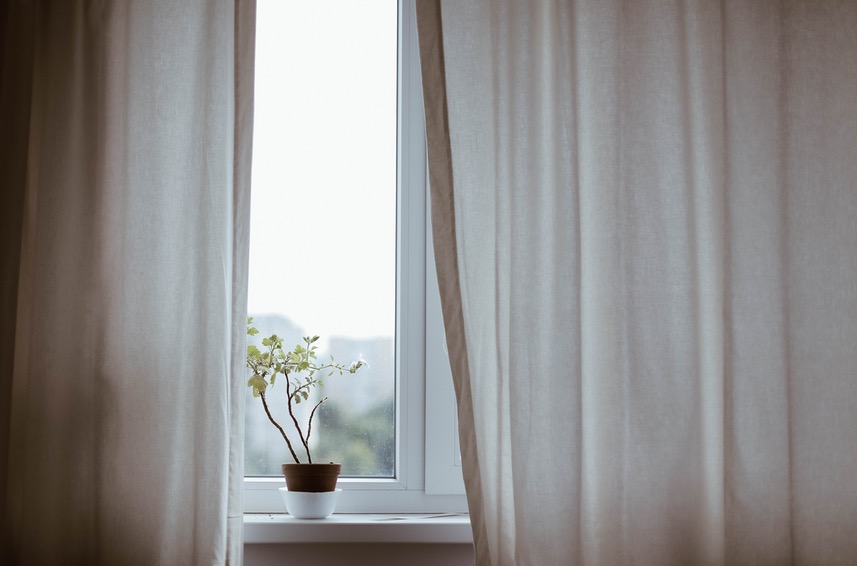 Photo courtesy of Unsplash via Pexels
How to sleep well during hot summers? For many years, people have been using awnings or overhangs as protection against sunlight and rain showers. Some homeowners install awnings on their decks or patios both for its protective and decorative purposes. As an alternative to an awning, you can use window treatments such as curtains with light-colored or reflective backing. You can also install adjustable blinds, which when closed, can block heat and light. A dark room is also needed to stimulate the sleep hormone melatonin.
#6: Dehumidify your bedroom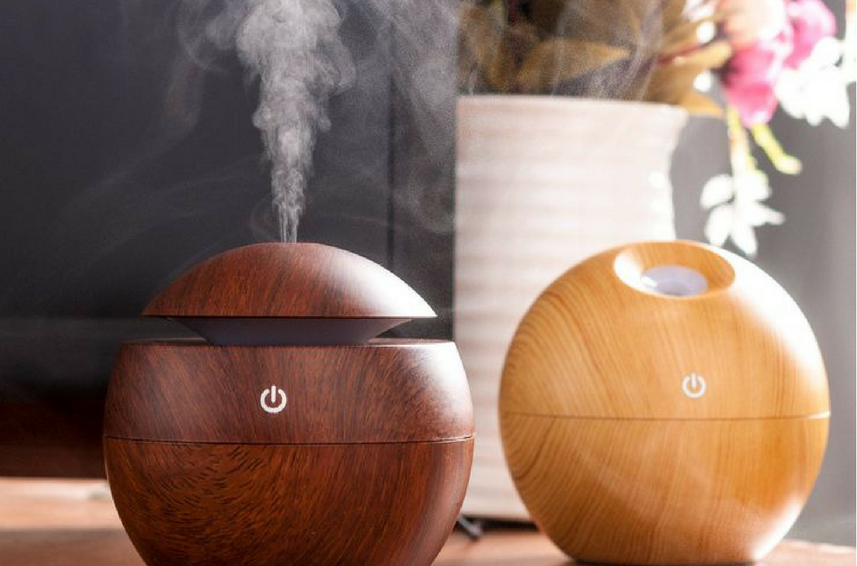 Photo courtesy of brentwoodhealthandwellness.com via Pinterest
Humidity doesn't only make a room warmer. It can also damage wooden furniture, leather items, and books. Some of the easy ways to prevent moisture due to humidity are installing exhaust fans, displaying indoor plants in rooms, and buying a dehumidifier. There are electric-powered dehumidifiers that also freshen up the air with scented oils.
#7: Replace your bedroom lights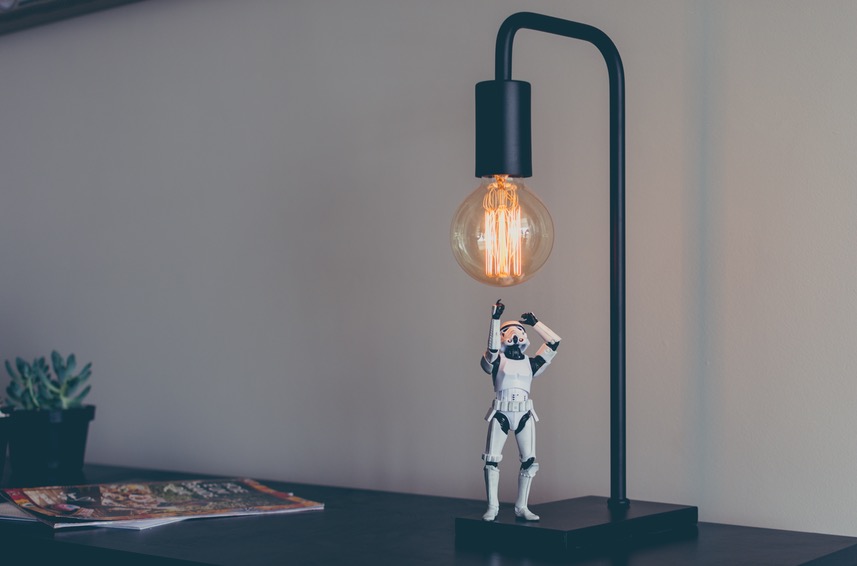 Photo courtesy of Unsplash via Pexels
Artificial lighting can generate heat and prevent cooling systems from cooling a room more efficiently. Moreover, light can interfere with your sleep habits. Fluorescents and the blue light from electronic gadgets trick the brain into thinking that it's daytime, preventing you from falling asleep. According to Harvard Medical School, "even dim light can interfere with a person's circadian rhythm and melatonin secretion." While you can use bright lights in the kitchen or bathroom, you can opt for dim lights in your bedroom. Dim red light is proven to have the least ability to shift the body clock. Better yet, sleep in total darkness.
The weather can seriously affect your lifestyle. It can discourage outdoor activities and make it harder to get a restful sleep. As the world continues to experience record-high temperatures, it's imperative to find eco-friendly ways to suit your home for sleep. Minimize your aircon usage and explore alternative cooling systems. Know more about passive cooling techniques such as evaporative cooling and the use of green spaces.