After finances and family lifestyle, there's one other "f" you need to consider when buying a condo: feng shui. This is a concept often talked about at the start of a new year, as masters of the practice give a talk on television shows and radio programs. Yet even in the year 2020, a lot of people don't know precisely what feng shui is or what good does feng shui condo decor make in attracting strong chi to your condo unit. 
This article presents a comprehensive guide about feng shui that will help you choose your next home and make it a sanctuary of positive energy.
Feng Shui Philosophy and Practice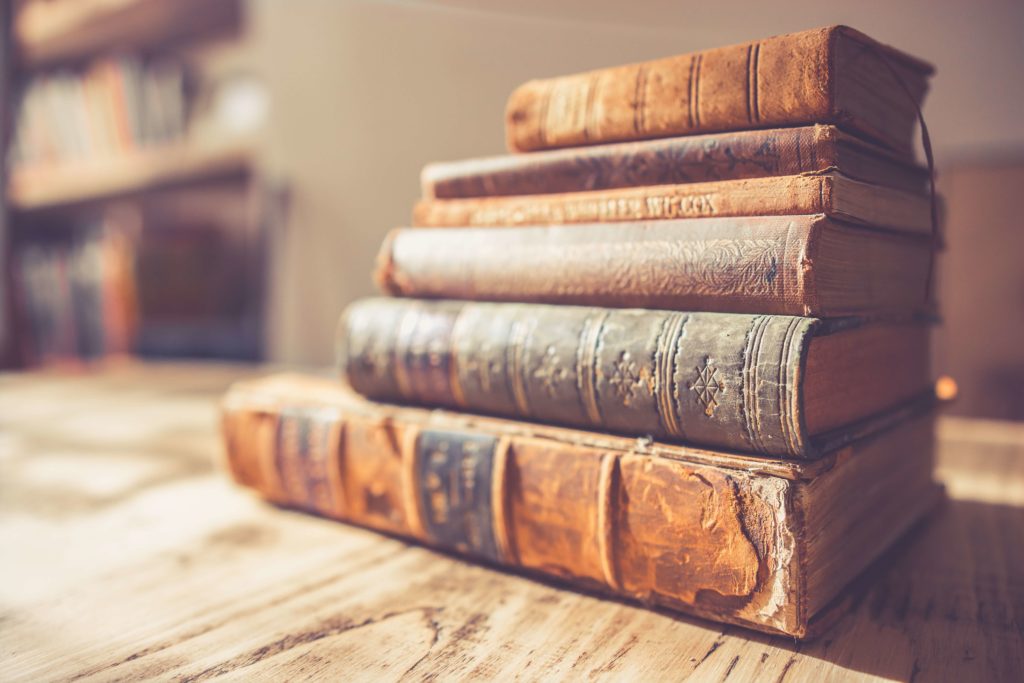 Photo courtesy of Chris Lawton via Unsplash
To understand this age-old practice, you need to look at its history and origins of Feng Shui. Believe it or not, feng shui goes way back to the mid-Neolithic period. The early communities in China were very conscious of where they set up farms and villages so that they could avoid damaging winds. They practice "Kan Yu" (the term for feng shui in ancient texts), "observing the ways of Heaven and investigating the ways of Earth." According to ancient history, these communities prospered in agriculture and trade and emerged to be strong, powerful people. 
Today, this is still the same philosophy and practice of modern feng shui: arranging a space based on energy forces to bring in good luck. It involves the use of energy forces to achieve harmony with the surrounding environment. 
An important aspect of feng shui is the five elements: wood, fire, earth, metal, and water. Each of them evokes a different mood in each space. Balance among the elements not only brings harmony but also good health, happiness, and prosperity to the residents of a home. This is why feng shui is an essential consideration in buying your next condo.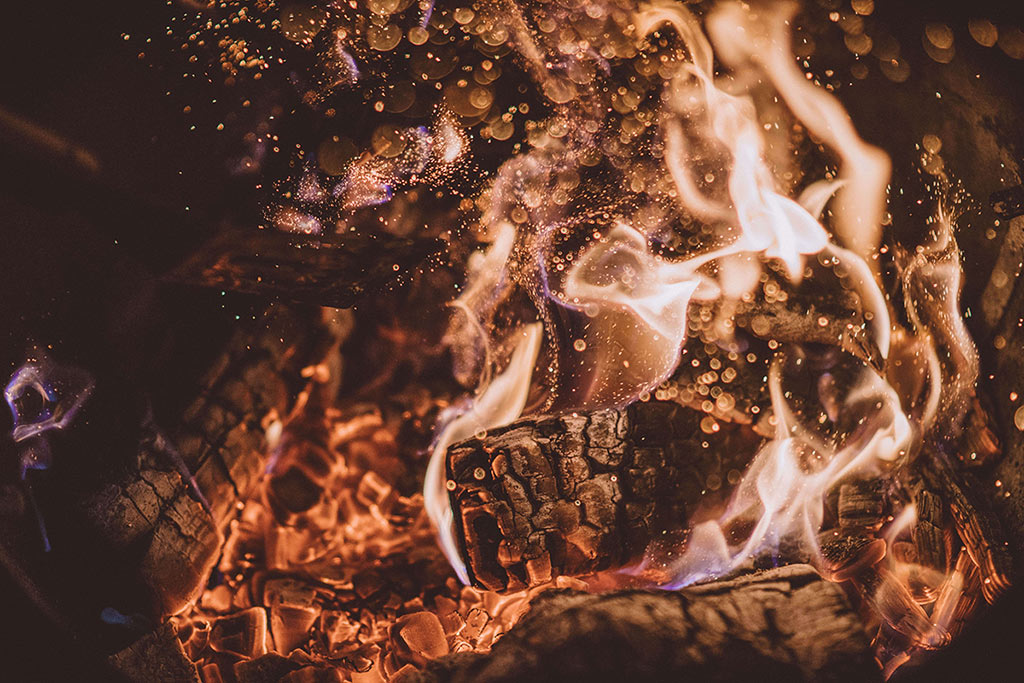 Photo courtesy of Joshua Newton via Unsplash
Feng Shui Considerations When Buying a Home
The right property choice in feng shui entails looking at individual elements. If you study the location, floor level, and floor plan carefully, you can increase the chances of attracting good health, happiness, and prosperity to your new home. Here are some feng shui to-do's, as you consider different condo options:
On the building's location
Before looking at the actual condo unit, you need to take into account the location of the building first. Make sure to follow these steps:
1. Find a place close to a body of water or a tall structure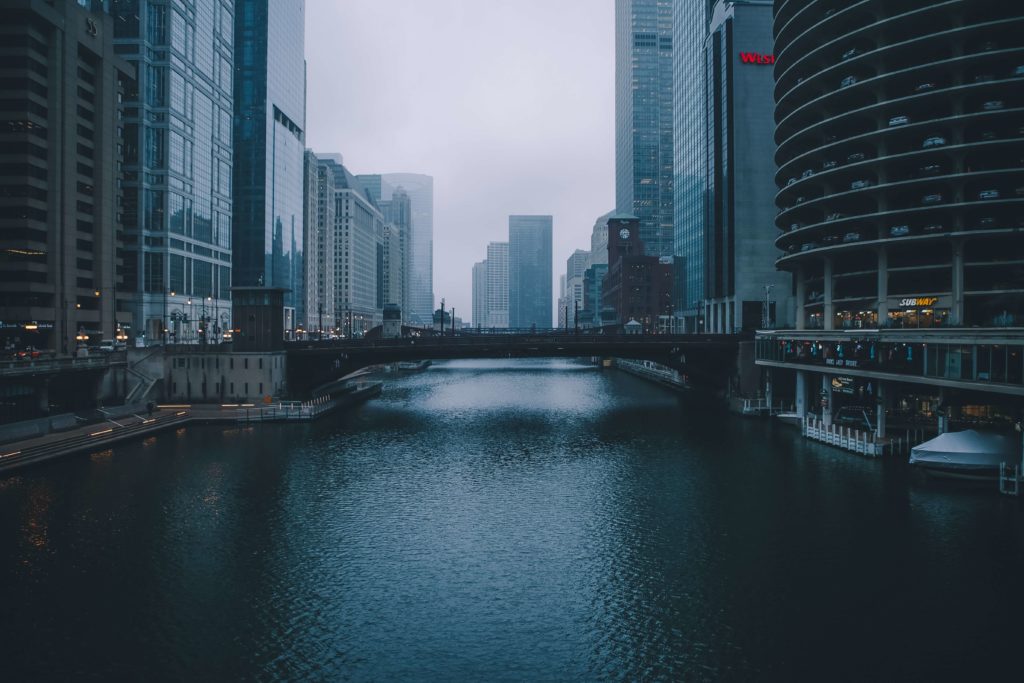 Photo courtesy of Tim Trad via Unsplash
The flowing water in the ocean, a river, a pond, or even a swimming pool symbolizes good income. It can attract wealth into your home, especially when they are near the main entrance of the building.
A hill or a mountain behind your condo building is also lucky, as it gives support. In the same manner, a taller condo tower at your back is auspicious. In contrast, a high-rise building directly facing you doesn't bring good luck, as it blocks the proper energy flow.
2. Avoid condominiums whose front is a busy, noisy road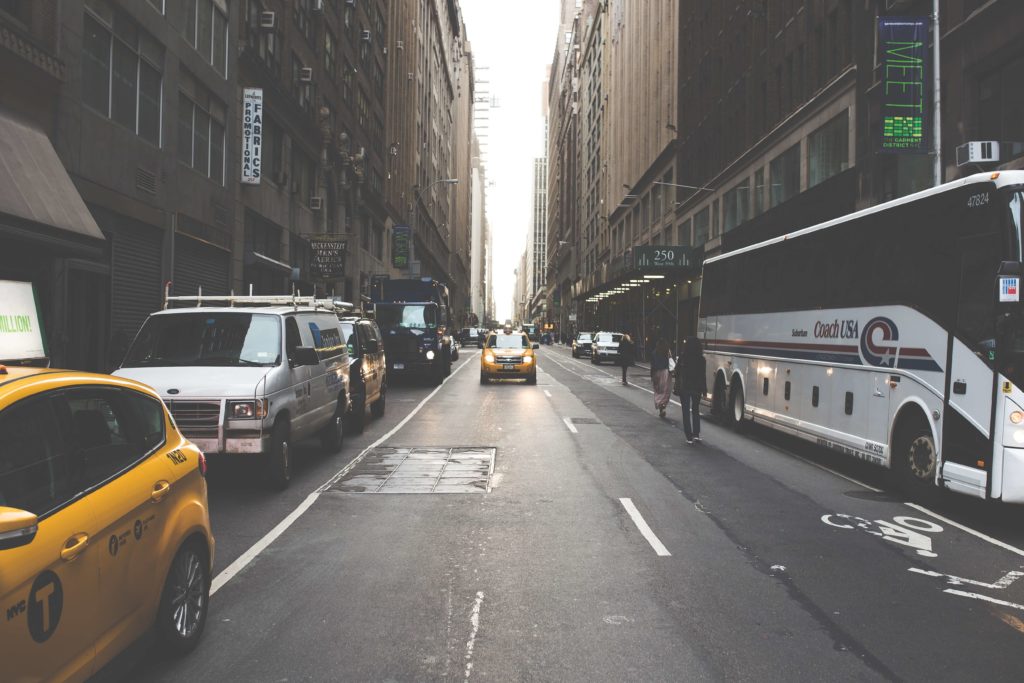 Photo courtesy Jon Flobrant via Unsplash
The strong energies in it will obviously be disturbing, so it brings a negative atmosphere at home. A building at the end of the dead-end street is also a no-no because the energy can't flow freely.
3. Steer clear of condo buildings that have pointed structures positioned towards your residence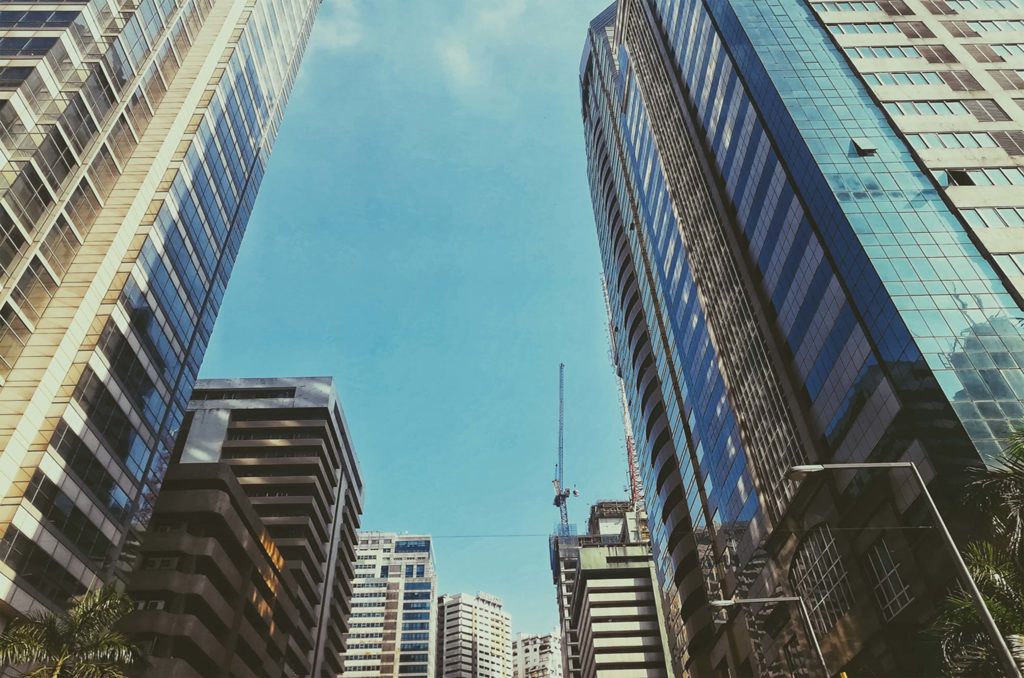 Photo courtesy of Jonal dela Cruz via Unsplash
Other than pointy objects and shapes can harm your children, especially toddlers. In feng shui, buildings or elements that have sharp points are considered poison arrows that break the good flow of energies to your future home.
4. Go for a building that has a clean entrance
This is not just for aesthetic purposes. Remember that it's through this access point that the residence attracts energy. So you want to make sure that the condo you're eyeing has a front area that's clutter-free and well-lit.
On the condo's location and layout
In the same way that you're checking where a building is situated, be intentional in checking the actual unit's location, too. A good location, in this context, refers to the floor level and the nearby structures. Here's a breakdown of those two aspects:
5. Choose a higher floor level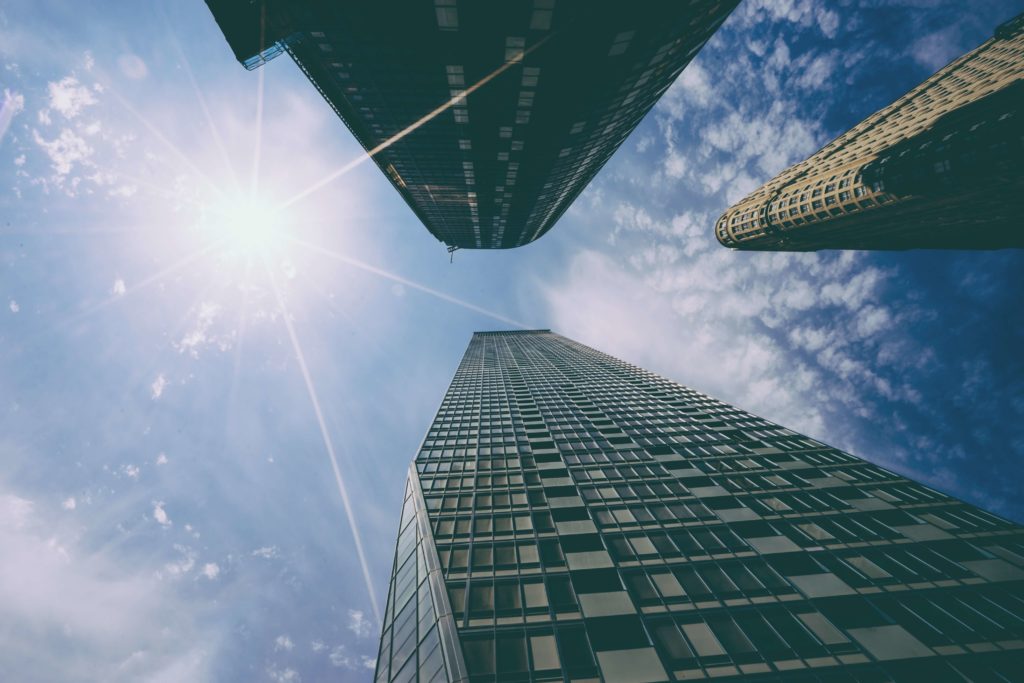 Photo courtesy of Scott Webb via Unsplash
Where the unit is located matters, as well. As much as possible, you want a pad that's on a higher floor level. The more elevated you go, the fewer structures above you. This brings in lighter energy for your home. Plus, the higher you go, the more natural light you get, not to mention a better city view. These two things can help bolster good energy into your space.
6. Veer away from a unit that faces the elevator and staircase doors directly
You may want to avoid units that are directly facing the elevator or staircase. This is because the area is relatively noisy and busy, so you wouldn't want this kind of energy being absorbed into your space.
7. Look for a unit with public spaces close to the front door and private spaces tucked in the back of the condo
This makes sense in the practical aspect. You want the living room, kitchen, and dining area to be a landing pad for guests coming in. At the same time, you want to keep the tranquil atmosphere in the bedroom and washroom. 
In the context of feng shui, however, this kind of placement takes a deeper meaning. A living room close to the front door brings a welcoming, harmonious energy into the home. 
A kitchen and dining room near the social area makes people want to eat more, creating a jovial atmosphere. Meanwhile, bedrooms and washrooms located away from the entry point keeps personal aspirations, like good luck, health, and wealth from escaping the residence.
8. Consider the concept of a commanding position in the floor plan
The bed, desk, and stove, which symbolizes you, career, and wealth, respectively, should be in the spot farthest from the entryway and should not be in direct line with the door. Otherwise, you're interrupting the flow of good energy to the space.
9. Make sure that the chi flows freely into your future home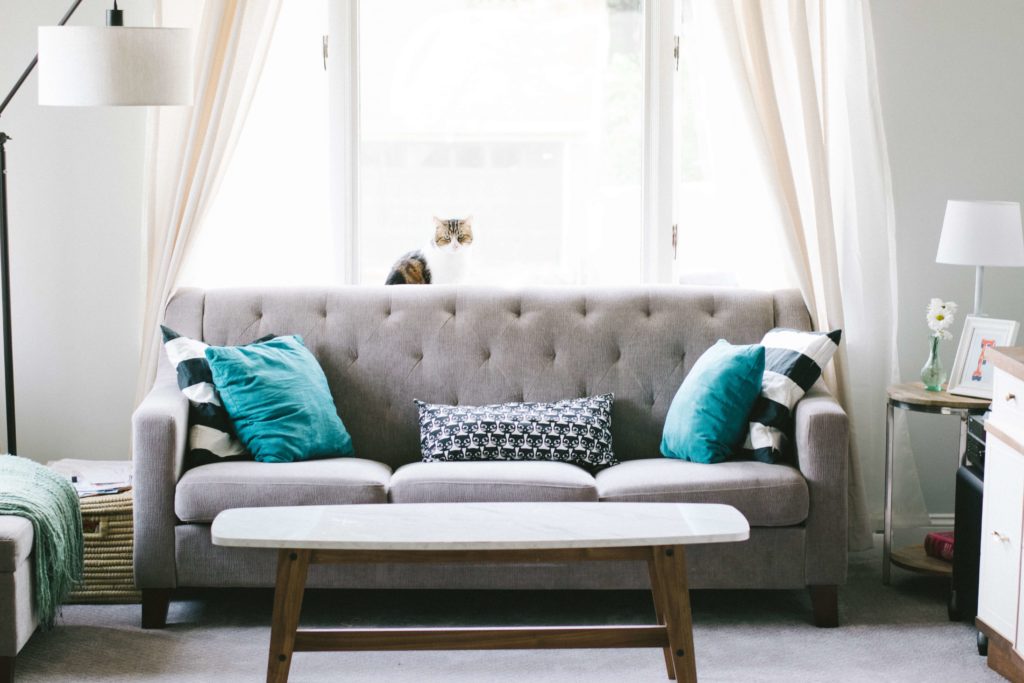 Photo courtesy of Nathan Fertig via Unsplash
The best way to check this is to think of energy, as water gliding into the space starting from the main door. Would it move smoothly or would it stop at some points? The former obviously is good feng shui. If there are big furniture or fixtures along a straight line, the flow will be blocked, and the energy will either be drained or repelled. A classic example of this is when you have a wall close to the front door. These are aptly called blocking walls, which are bad luck for the residents. 
If those structures in your condo are already fixed, then you might want to reconsider other options elsewhere, but if they can be moved or reconfigured, then it's just a matter of following feng shui decor tips to remove bad luck.
On the condo's other amenities:
10. Make sure that at least one window in every room of the condo is designed for air circulation
This step is essential since you want to avoid bad smells that bring negative energy to your space. It's also best that there's enough space around windows and doors because there's so much energy being absorbed in that area. Doors and windows that are too close together can create a chaotic vibe. Feng shui experts say that this can lead to family conflicts.
11. See to it that the front door opens inward
Remember, it's through this entrance that the home receives its energy nourishment. So a door that opens outwards will be pushing good luck away. Make sure that this area is especially free of clutter as well. Again, you don't want home elements blocking the flow of good energy to the space.
12. Stay away from condo units that have slanted ceiling surfaces
.
They're bad luck in feng shui, as it brings some sort of downward pressure. Sharp corners and exposed ceiling beams also disrupt the good energy in the space because they create a harsh quality of energy. If the condo you're considering has these features, you may want to think about seeing other options in the market. Or, you can also do these adjustments during the Chinese New Year to push bad luck away.
Belief in Feng Shui
Being conscious of the energy that comes from the surroundings is good practice in finding and creating a good home. Consequently, good health, happiness, and prosperity are things that should be aspired for, along with hard work and perseverance. Without the will to succeed, feng shui can only do so much. Hence as you incorporate these feng shui tips, strive hard to get the best things in your next home. Take a good look at DMCI Homes' condo units to see if it can help bring good energy into your life.