Christmas is around the corner, which means it's time to put out that checklist and list down holiday gift ideas for your loved ones! Christmas season is unique for everyone, especially for the kids who are excited to open gifts during Noche Buena! 
If you're planning to shop for out-of-the-box gift ideas any time soon, surely you have a lot of toys in mind and many factors to consider before placing the item in your cart. One thing you should consider the most is the safety of the kids who will use the toys. 
Coincidentally, December is also Safe Toys and Celebrations Month. It's only fitting for you to gift toys that are safe for a particular age group. So, here's a toy safety checklist you could consider before buying toys for kids. 
For one month to 1 year old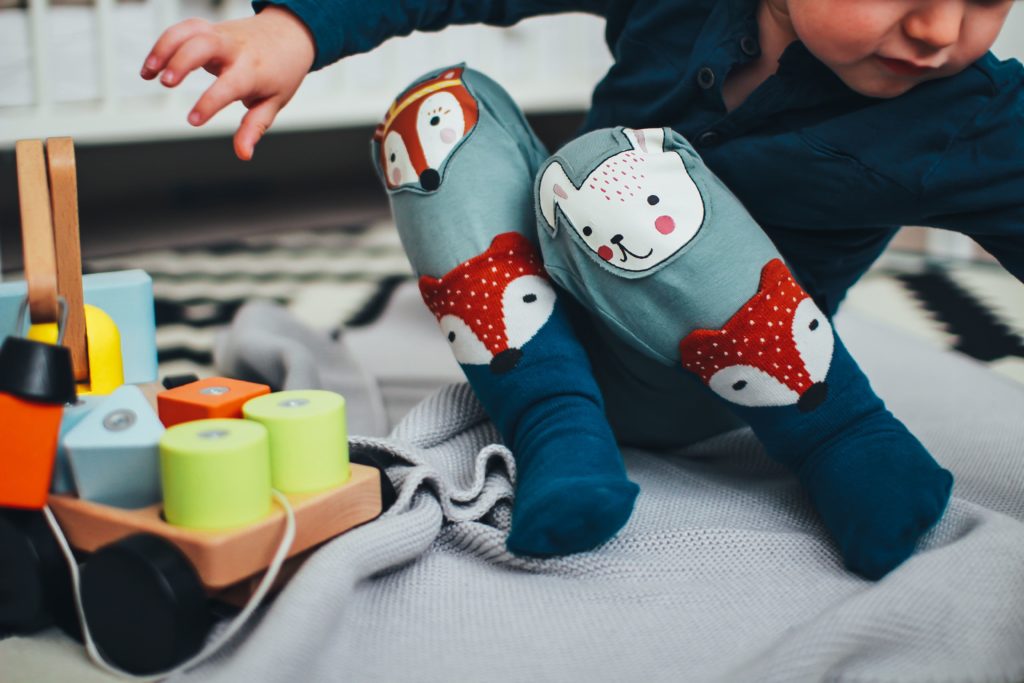 Photo courtesy of Daiga Ellaby via Unsplash
This age bracket is very delicate, and you should be very cautious in choosing toys to gift them this Christmas. Here are some safety factors that should be on your list:
1. No sharp points, edges, or glass parts
Sharp edges in toys can explicitly hurt an infant as in this age bracket; they often rely on the sense of touch, and their hands are unconsciously moving. Toys with sharp elements can injure babies. Other than toys, your home should be baby-proof as well. Make sure you're to double-check your condo safety measures to ensure your babies' safety.
2. Toys should be big enough to NOT fit in an infant's mouth
Remember that infants explore objects with their mouths, so their toys should be more significant than their small mouths. Consider buying more chewable or unbreakable toys for the holidays 
3. Stay alert for choking hazard
As soon as you notice a choking hazard sign on the packaging of the toy, don't buy it for your inaanak. Toys with these warnings often have small parts that a baby can swallow.
TIP: When buying toys for infants, consider purchasing those that can stimulate and surprise their growing mind. Examples of these toys include nursery mobile, rattles, shape sorter, stacking blocks, wagon walkers, pop up books, finger puppet books, and toy pianos.
For 1- to 3-year-olds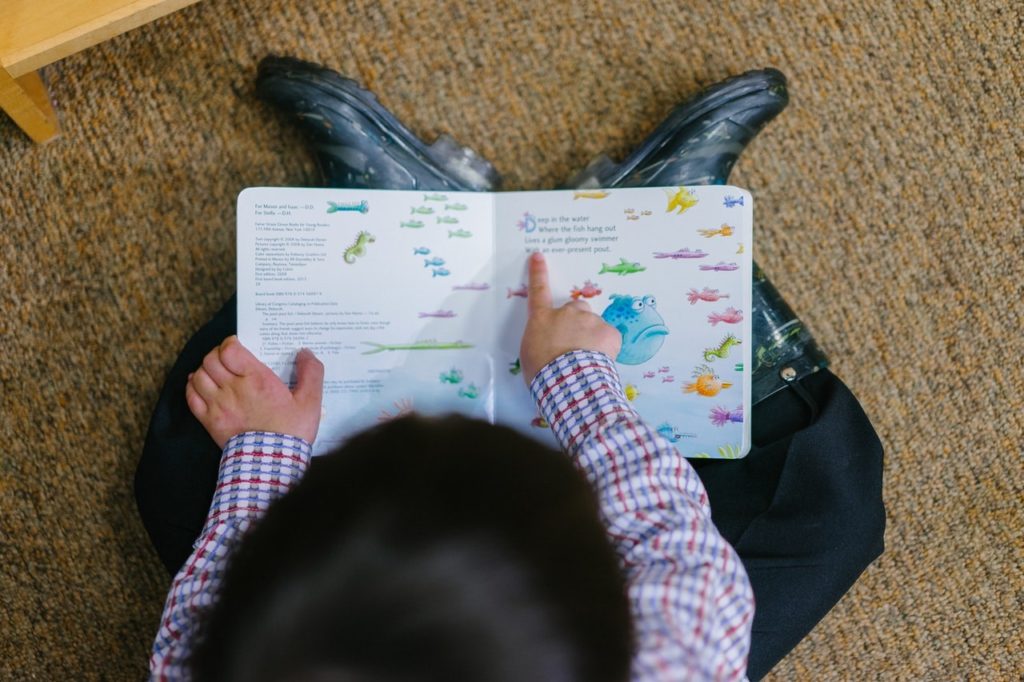 Photo courtesy of mentatdgt via Pexels
Like toys for infants, items given to toddlers should also be safe for their age. Here's a safety checklist you can follow when buying gifts for toddlers. 
1. Toys should be sturdy
Kids this age are very tough on toys. They often throw it or smash it on the floor. If a toy repeatedly falls on the floor, some parts may fall off, which may pose a great threat to kids. Double-check the toy's sturdiness before buying and gifting it to your loved ones.
2. Small items are a no-no
Much like infants, toys that have small pieces should be avoided for toddlers. Toddlers still tend to place toys in their mouths, so look for choking hazards on the package. 
3. Non-toxic paints
In relation to the second safety checkpoint, as kids this age tend to put toys in their mouths, it's essential to be sure that the materials used in creating the toys don't have any toxic elements that a toddler can accidentally and intentionally digest. 
TIP: Kickstart the kid's imagination with safe toddler toys like dollhouses, Baby Alive dolls, kitchen sets, pull-apart toys, and ride-on toys.
For 3-to 5-year-olds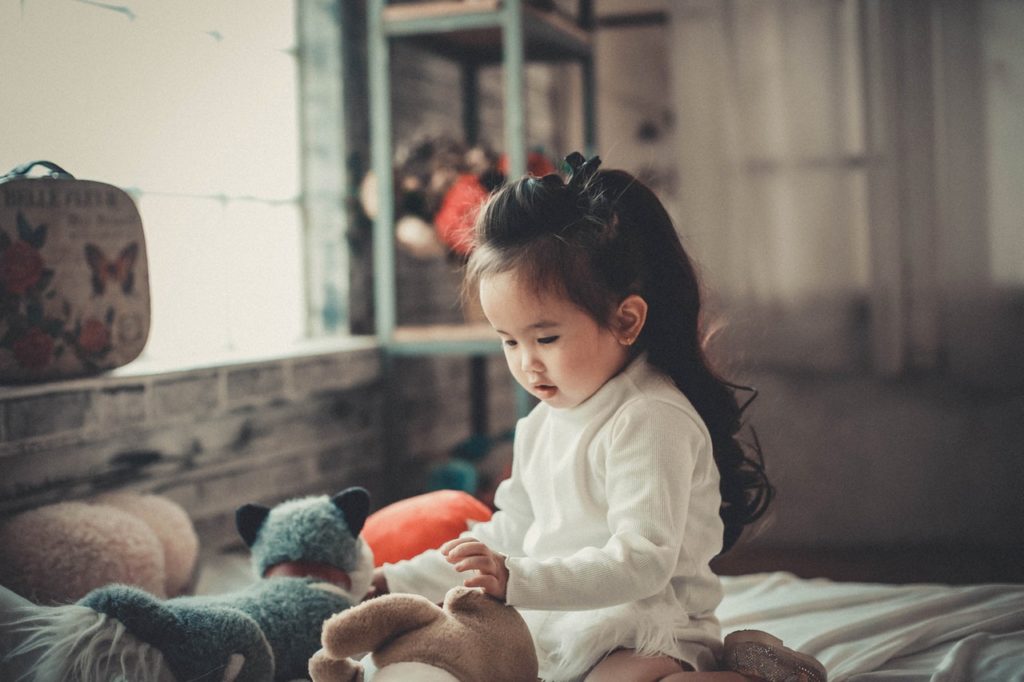 Photo courtesy of Kha Ruxury via Pexels
This age bracket is when the kids start going to preschool or kindergarten, where their creativity and imagination will be harnessed even more. When buying toys or gifts for toddlers, consider these safety guidelines. 
1. Check the safety properties 
You should look for safety instructions and materials when you're planning to buy crayons or paint. Double-check if the materials have been tested and are safe to use by preschoolers. 
2. Ensure it has non-toxic elements
When buying art materials for preschoolers, make sure that these are non-toxic and are safe to use by kids both in school and at home. Take a look at the packaging and check for any warnings on toxic elements that the kids can acquire when holding the toys or art materials. 
3. Double-check cords and strings 
Kids are most curious during this age, considering their exposure to new things and elements. Some toys in school have strings or cords which, if not supervised, can end up around a child's neck and strangle them. 
TIP: Items like Clay-Doh, kinetic sand, art materials, building blocks, puzzle pieces, and learning books are great gift options for kids in this age bracket.
For 6- to 9-year-olds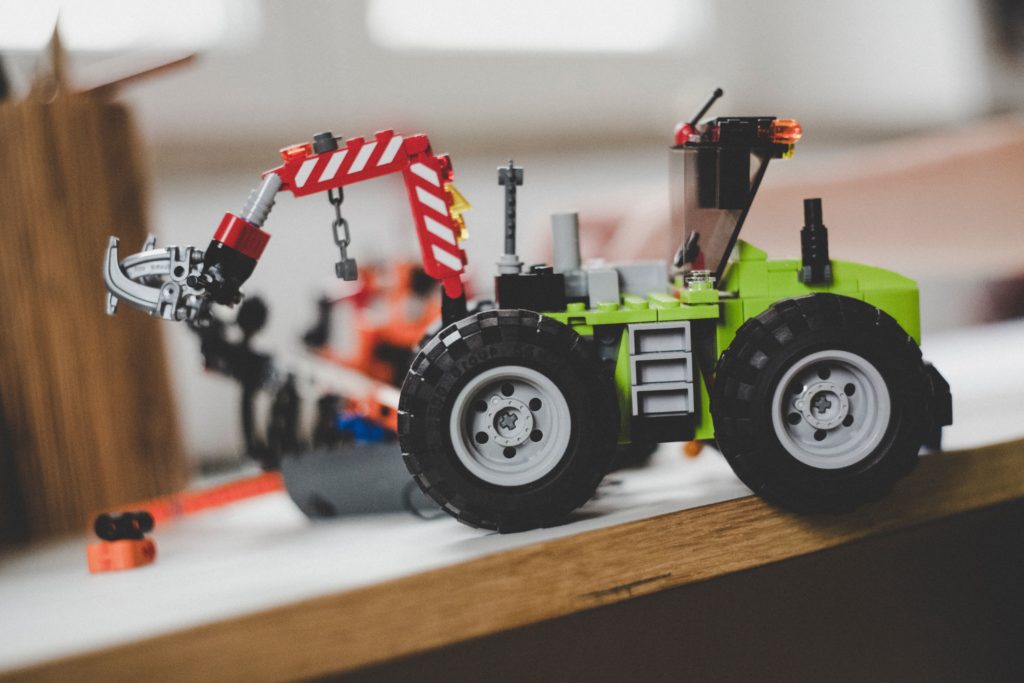 Photo courtesy of Markus Spiske via Unsplash 
When children enter this age, you'll be surprised at the volume of information they can consume in a short amount of time. While these kids can relatively tell between right and wrong, you should still be careful in choosing gifts for them. Here's a guideline you can follow:
1. Fully-equipped safety gear 
Most toys that kids in this age bracket ask for are mostly outdoor toys like bikes, skateboards, and rollerblades. While you may be uncomfortable buying those items, the kids will be fine as long as they're equipped with safety gears like helmets, and knee and elbow pads, when using these types of toys. 
2. No sharp points or edges
Most toys for this age are related to their favorite subjects or developing hobbies where they want actual outputs. Make sure to check the toys if they're sturdy and not fragile during active playtime. If possible, avoid toys made with wood or glass, which can injure a child if not used properly or without supervision.
3. Electric toys with adult supervision
Most toys today are already running on electricity. Do not let the children play with it on their own. Make sure that the wires are wrapped with a protective coating, and the batteries are sealed and unable to be reached by children. 
TIP: Bikes, skateboards (all with protective gear), remote control cars, and books are great options if you're gifting kids at this age range.
For 9- to 13-year-olds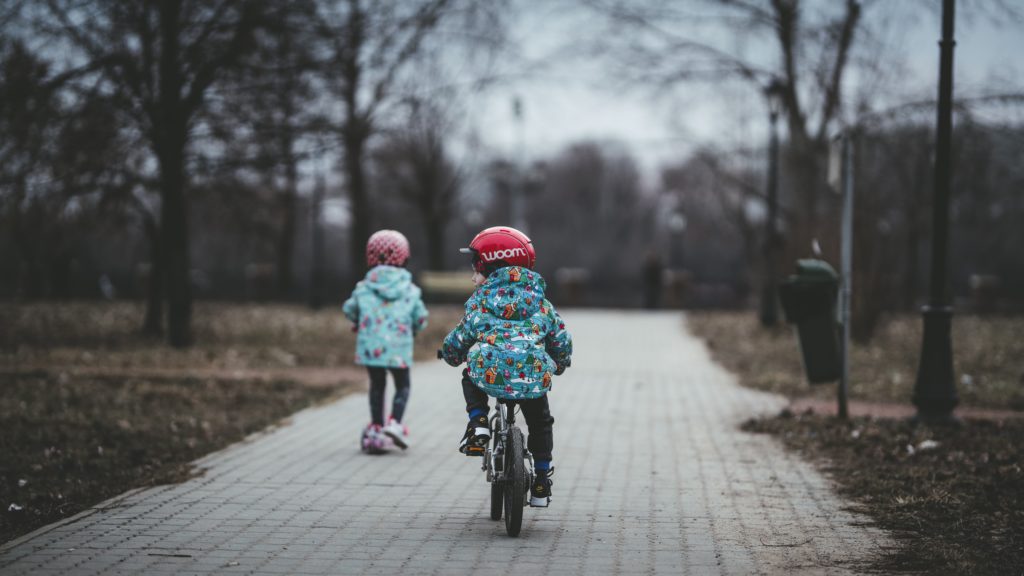 Photo courtesy of Arseny Togulev via Unsplash
Kids within this age bracket are becoming more adventurous. They are interested in activities related to sports, which develop their competitiveness and do-it-yourself activities that hone their creativity and give a glimpse of adulting. 
1. Kid-safe gadgets and applications 
Kids within this age bracket are often gifted with their first phone or device. It is vital that the applications they use and their internet access are still child-safe and used appropriately. 
2. Should contain non-toxic materials
The kids in this age often play toys that give a glimpse of adulthood like makeup, real-life cooking, or sewing equipment and building sets with complex gear systems. Check for toxins or chemicals which can harm the health of the children when they play with the toys.
3. The right safety gear
For outdoor toys like an electronic ride, adults would need to keep an eye on the kids as they still need help in calculating speed and safety. Kids should also have the right safety gear during outdoor activities, 
TIP: If you can't think of any gifts, we suggest mountain bikes, simple smartphones (with parental safety features), a digital camera, toxic-free makeup, and other materials in their line of interest.
Key Safety Takeaways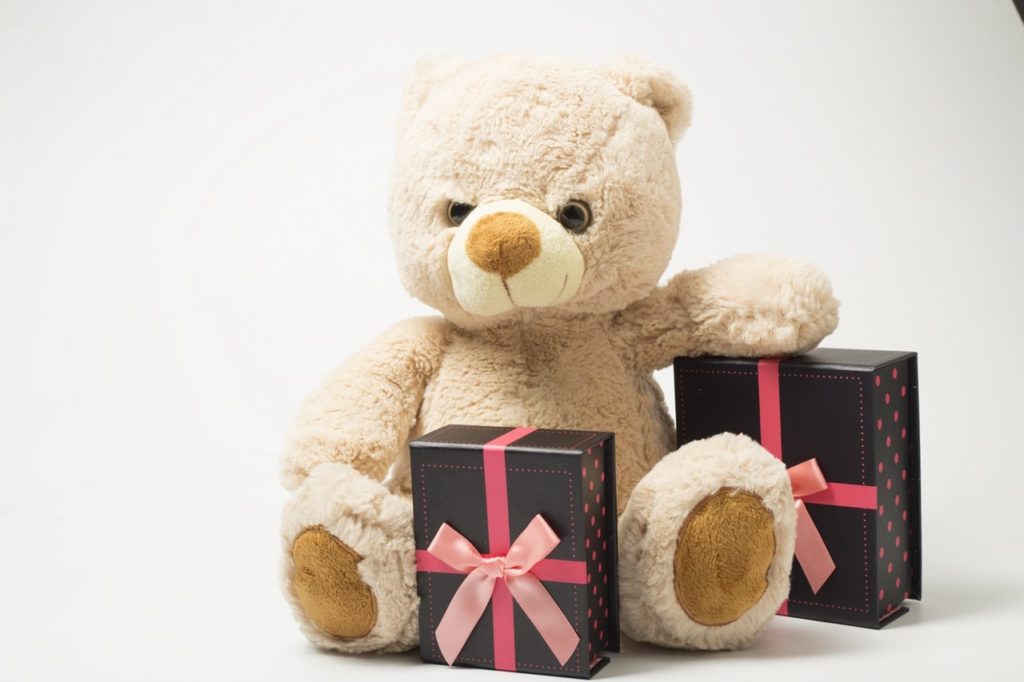 Photo courtesy of Pixabay via Pexels
Giving gifts to children is such a wonderful feeling for adults, especially when you get to see the huge smile on their faces once they open the gift. However, if the toys or gifts aren't safe for them, accidents can happen which none of us want to experience, more so during the Christmas season. 
Data from Prevent Blindness says that over 200,000 toy-related injuries were recorded in the United States in 2011. You do not want your children, nieces or nephews, and godkids to a statistic. 
So when buying toys or gifts for children, make sure to follow appropriate guidelines. Let's recap what was discussed above: 
Age-appropriate toys

– only buy toys that are made for a certain age bracket. Some toys may contain tiny objects, which are also choking hazards. Keep inappropriate toys away from children. 

Inspect sturdiness of toys

– toys go through a lot in the hands of children. Make sure that the toys are strong enough for strenuous playtime. Always check if some parts fall out or break in the long run. Throw toys away if necessary. 

Check for toxins

– young children, especially infants and toddlers, often use their mouth to play. Check if the toys are toxic-free to ensure that the kids won't be digesting toxics anytime soon. 

Avoid sharp toys

– toys with sharp or rigid points, and dangerous edges may cause injuries to young children, especially infants and toddlers. Avoid them as much as possible, and go for safer shapes in toys. 

Adult supervision is necessary

– children, no matter how old, need adult supervision when playing with toys. Teach the kids how to correctly play with the toys and store them properly to avoid fall risks and damages. 
It's hard to say no to kids on the gifts that they want. But as adults, it is your job and responsibility to know what's best for them, both physically and mentally. So, when buying gifts, consider their mental development, their learning stage and enjoyment, and most importantly, their safety. Remember, it's always better to be safe than sorry.