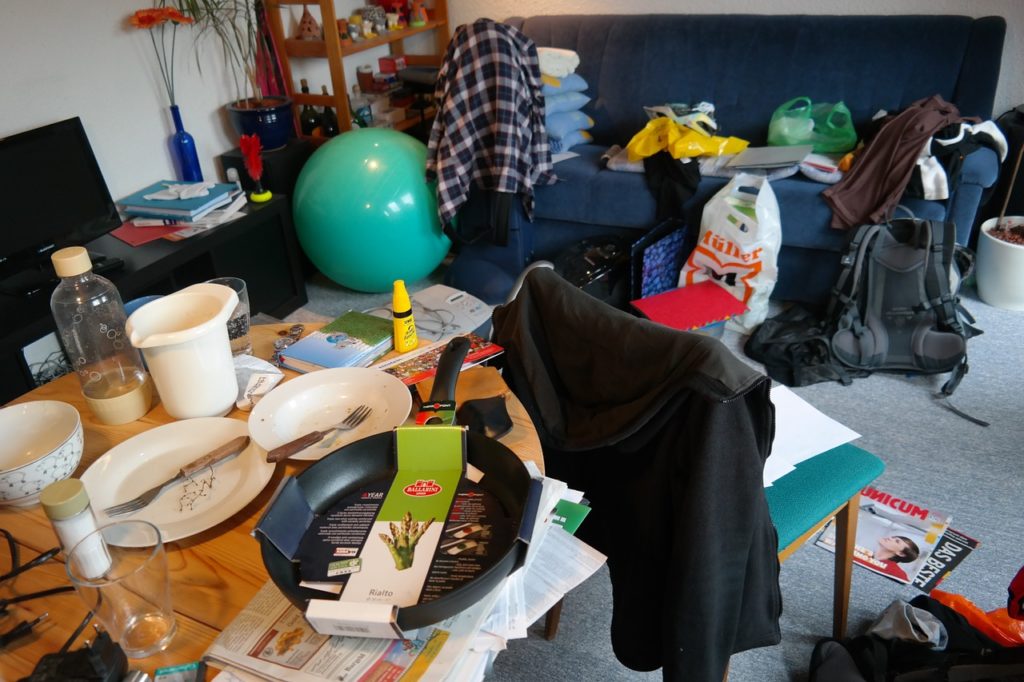 Photo courtesy of Hans via Pixabay
Having a messy house or condominium unit isn't nice, but maintaining a clean home can be a very strenuous task. But somehow, even if you think that you have been endlessly cleaning your home, it still can't stay clean.
What are the biggest reasons why your place is messy? The following are 10 reasons why you have a messy house or condo unit:
Your pets shed their fur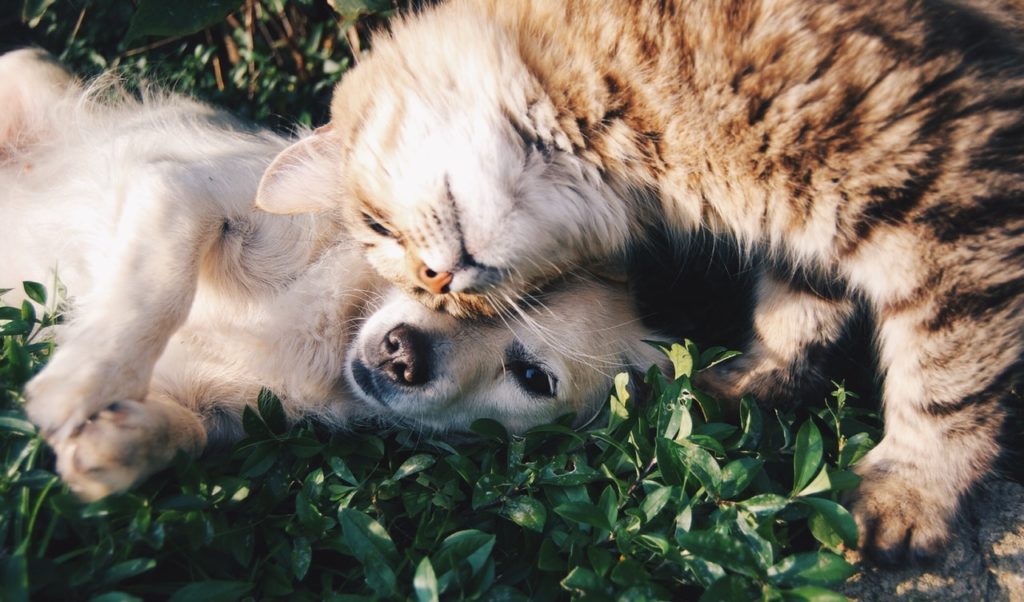 Photo courtesy of Snapwire via Pexels
Having pets can lead to a messy home. A lot of condominiums prohibit having pets, but there are some that do understand the importance of pets to families.
While having pets is great and important to some families, you cannot deny the significant cleaning requirement that comes along with being a pet owner. They can cause a huge ruckus in the house like chewing or scratching anything or toppling over household items. But one consistent mess your pet makes is the shedding of their fur.
Make sure to be patient in cleaning up after your pets. Fur can stubbornly stick to upholstery easily making it difficult to clean. You can use household products like a lint roller or even adhesive tape to hold the fur. There's also an option to use a damp washcloth or even an old toothbrush to keep pet hair off of the furniture.
Fur shedding is natural, and this is a persistent cleaning problem when you have pets. Lessen the shedding by bathing your pets more regularly and brushing their fur. You can also consult your vet about hair-loss medication if the problem too consistent and extreme.
Your kids play around the unit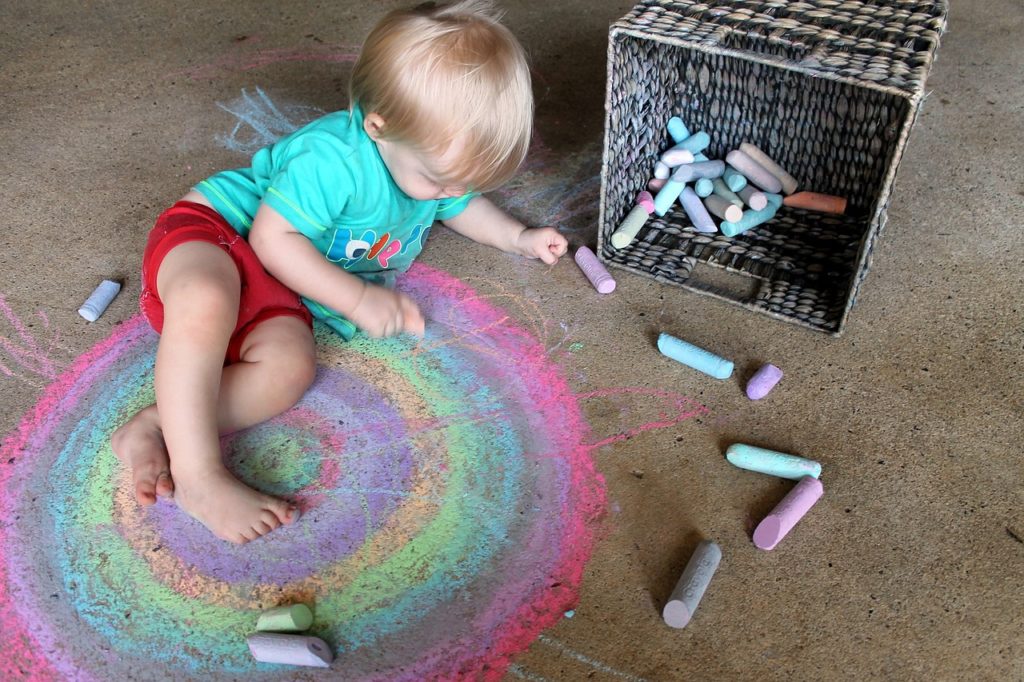 Photo courtesy of Debsch via Pixabay
Having kids is a blessing. But since kids love to play around, and are not as well-coordinated as adults, they can cause a lot of mess. Having little ones is definitely not a problem, but you have to make sure that you be more patient in cleaning up the clutter that kids make.
Remember to organize their toys so that they will be easier to put away. Once they are older, you should teach them how to clean up after their own mess. You won't just get a few little cleaning helpers, you also help them learn the value of always having a clean home.
But while they're young, one way to teach kids how to clean up after the mess is by making boring chores fun. Try the tidying speed game where you make cleaning up a competitive competition between your kids. Not only will it be great fun but a great way to teach them the value of tidying up!
You think you do not have enough time to clean
Cleaning up can be a major task that would require a lot of time. That is why a lot of homeowners are unable to do them, especially those that spend a lot of time at work. A lot of them end up going straight to bed after going home, so cleaning up is often taken for granted. But that should not be an excuse. There are ways on how a busy office worker can clean up the condo unit or tidy up the house after a tough day at work or during one's rest day such as by doing small cleaning tasks like dusting the surfaces and furniture, making your bed every morning, and emptying trash. Do these tasks regularly and don't let these chores grow into more challenging work. You can try creating a simple calendar of cleaning tasks that should be done per day or weekly to keep your home's clutter at bay.
You do not have a systematic storage system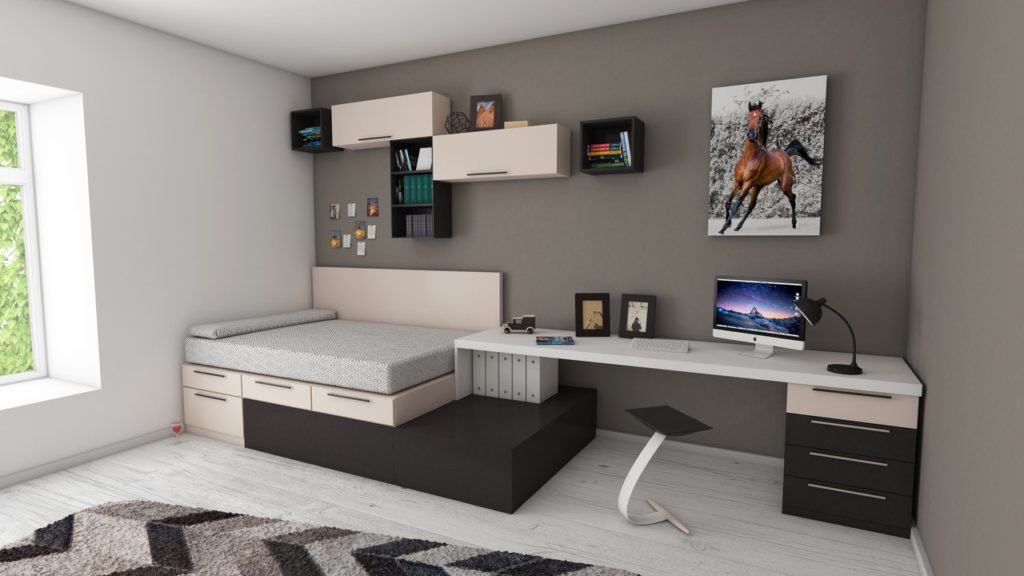 Photo courtesy of Medhat Ayad via Pexels
A lot of people do not organize their storage and just store away with no system. You should practice arranging items for storage in an organized manner so that they would look tidy and orderly, and not seem like a garbage dump.
Systematize your storage so that you will not need to rummage through your stuff each time you're looking for something. Categorize your belongings properly by arranging them alphabetically and by category. You can group all cleaning products into a dedicated cabinet while all household and repair tools can be segregated into a box. It's easy to buy organizers such as shelves and cabinets, but you may also try to unleash your creativity and do some DIY organizers.
You use a lot of paper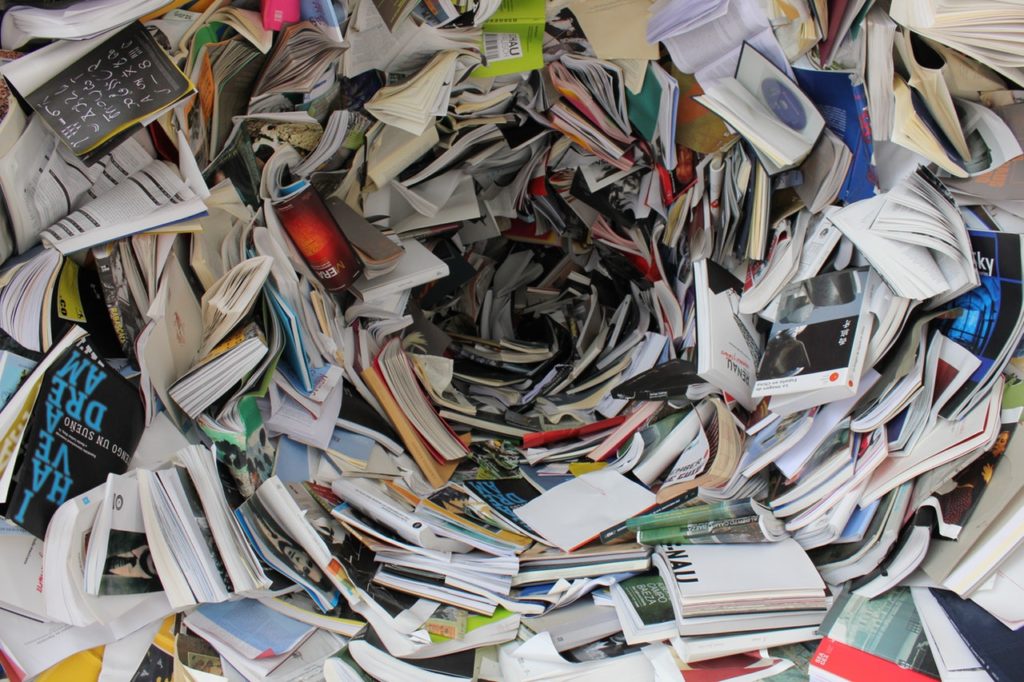 Photo courtesy of Pixabay via Pexels
The second most produced solid waste in the Philippines is waste paper, contributing to 19% of the total solid waste production. That's a ton of waste even as we have the technology to go paperless on a lot of areas. A lot of homes still prefer their utility bills, their news, their readings, and more on paper.
What's unfortunate is that most don't even make use of these paper items for so long. They just end up as trash that doesn't always get thrown away, and they pile up and start cluttering different areas of your home. Reduce the use of paper at home by choosing the paperless option. If you already have an abundance of paper waste, there are many ways to go about organizing. You can have a designated cork board for all your important bills of the month, then store them away in a folder per utility bills like water, electricity, wi-fi, etc. You can also send them to paper recycling facilities to reduce your clutter and even earn a bit of money on the side.
You take home tons of plastic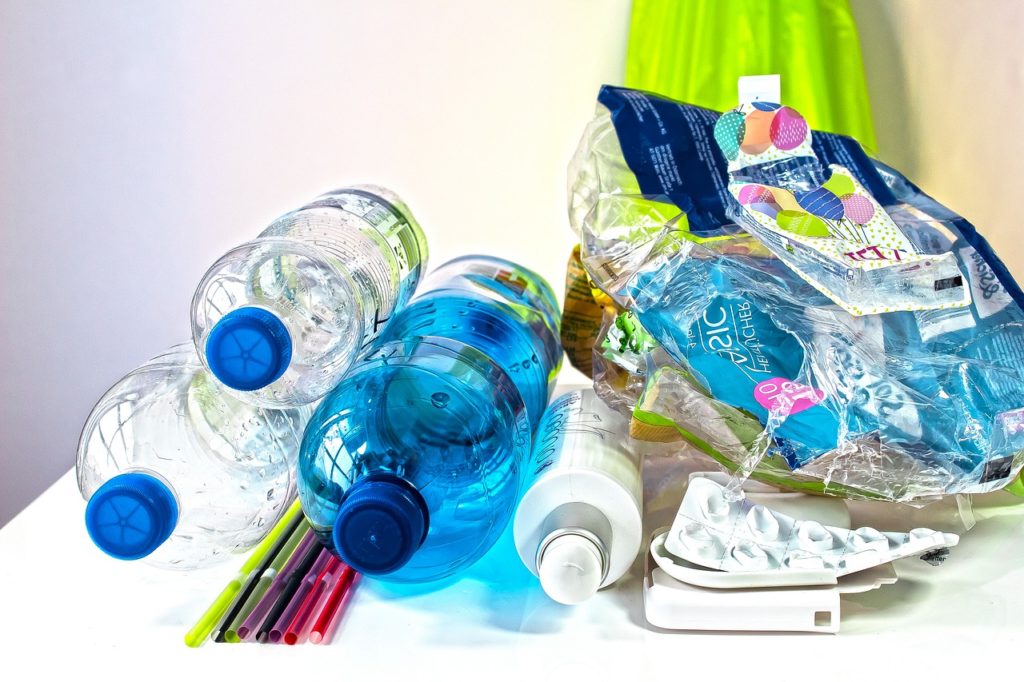 Photo courtesy of Stux via Pixabay
Aside from paper, we always make use of a lot of plastic waste. Plastic straws, plastic food containers, plastic bags, plastic cups, plastic bottles, and a lot more other plastic items that get thrown away and end up as garbage. What's worse is that plastic takes a very long time to decompose, so they end up in landfills and polluting our seas and oceans. The Philippines generates 2.7 million tons of plastic waste annually, and 20 percent – or half a million tonnes – of that leaks into the oceans.
Aim to be less of a plastic consumer as a way to not only keep your home tidy but to also help the environment. Use reusable alternatives to plastic products such as metal straws, glass jars, and reusable food containers. You can also buy cardboard packaging options for products such as laundry detergents to reduce your plastic usage.
You buy a lot, and often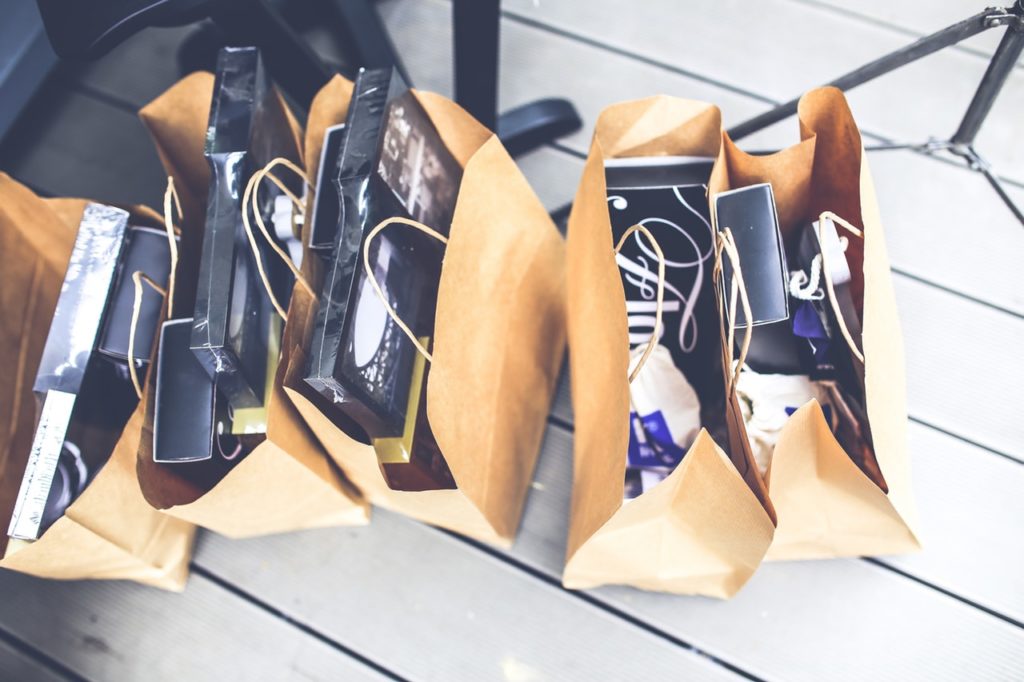 Photo courtesy of Kaboompics via Pexels
One thing that contributes to having a messy home is your propensity to buy and buy things that are not needed. This brings a lot of potential clutter at home, and of course, this also leads to a ton of shopping bags or cardboard boxes that end up as trash. When you buy, make sure that you only buy the essentials, and that you make use of reusable shopping bags. If you believe you already have a lot of mess brought about by your buying behavior before, consider sending your trash to recycling facilities. Try to be more creative in reusing these items by transforming plastic bottles into alternative pots for plants.
You have an extensive collection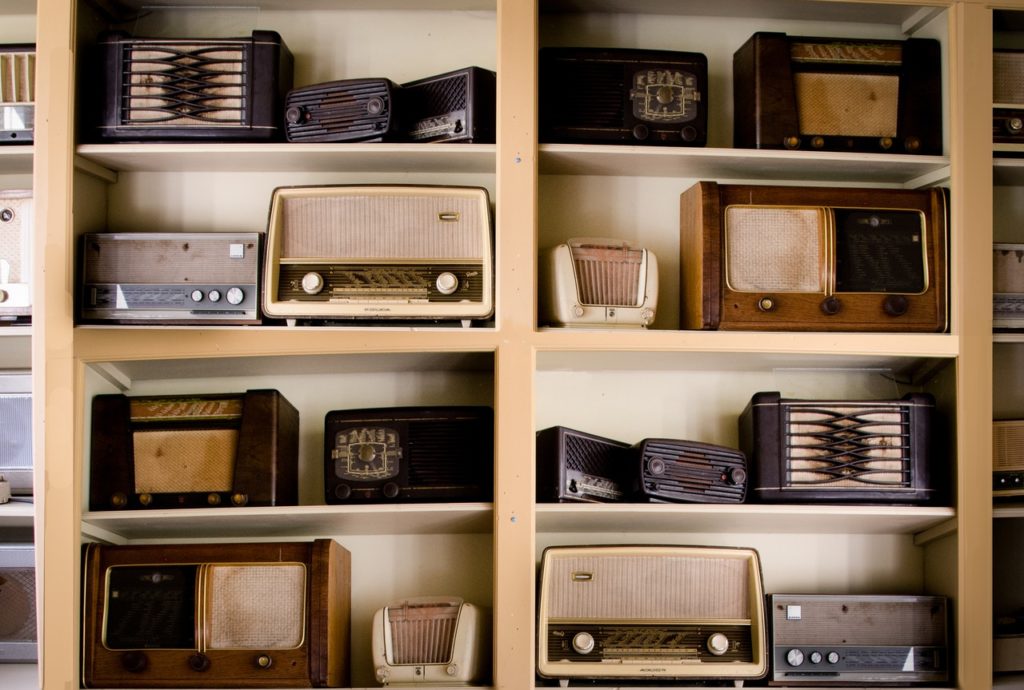 Photo courtesy of Skitterphoto via Pexels
Collecting is a hobby that a lot of people have. But when innocent collecting evolves into hoarding, you can end up with a house full of items that keep on piling, leading to a messy house or condominium unit.
Make sure to buy the collection pieces that are prized and rare in your collecting community. Collections, especially vintage pieces, can appreciate in value when well taken care of. To keep things organized, keep your favorite pieces and sell the others for an even higher value.
You find it hard to throw stuff away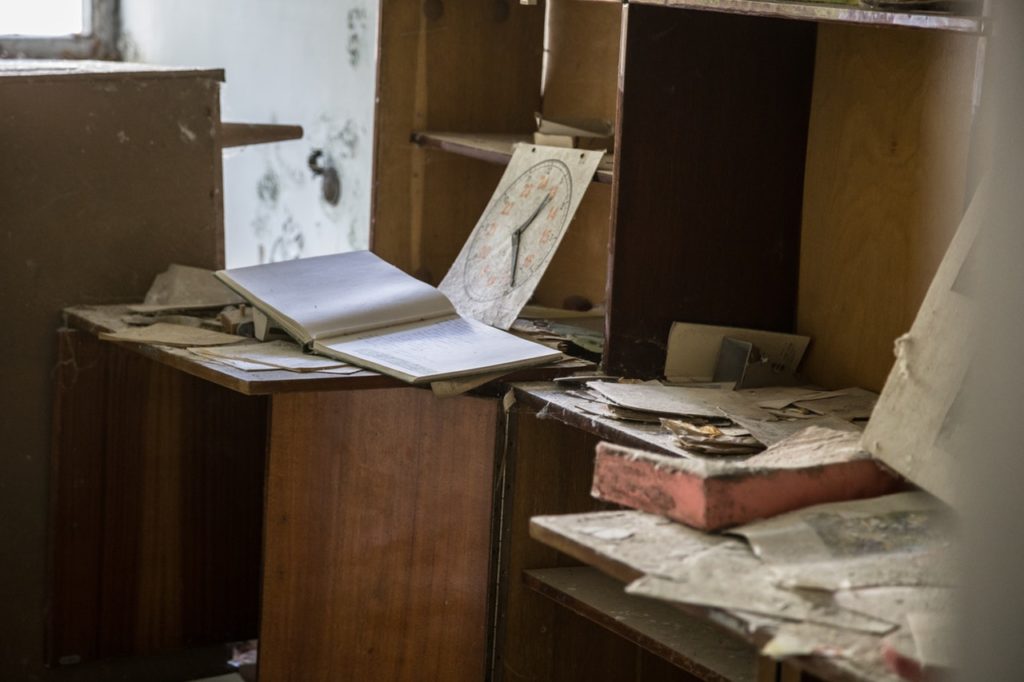 Photo courtesy of Wendelin Jacober via Pexels
And of course, when you collect, you end up having sentimental value over these items, and you find it very difficult to throw these away. And since you keep on adding more, and not throwing away anything, your home can turn into an urban jungle sooner or later.
You should learn to donate or sell old clothes, books, or toys so that someone else can use these things that you don't use anymore, and so that you will have less clutter at home. Try setting up a garage sale or selling on various online platforms.  Selling or donating your unused items not only free up some of the clutter of your home, but you also lend a helping hand to the less fortunate members of the community.
You do not practice CLAYGO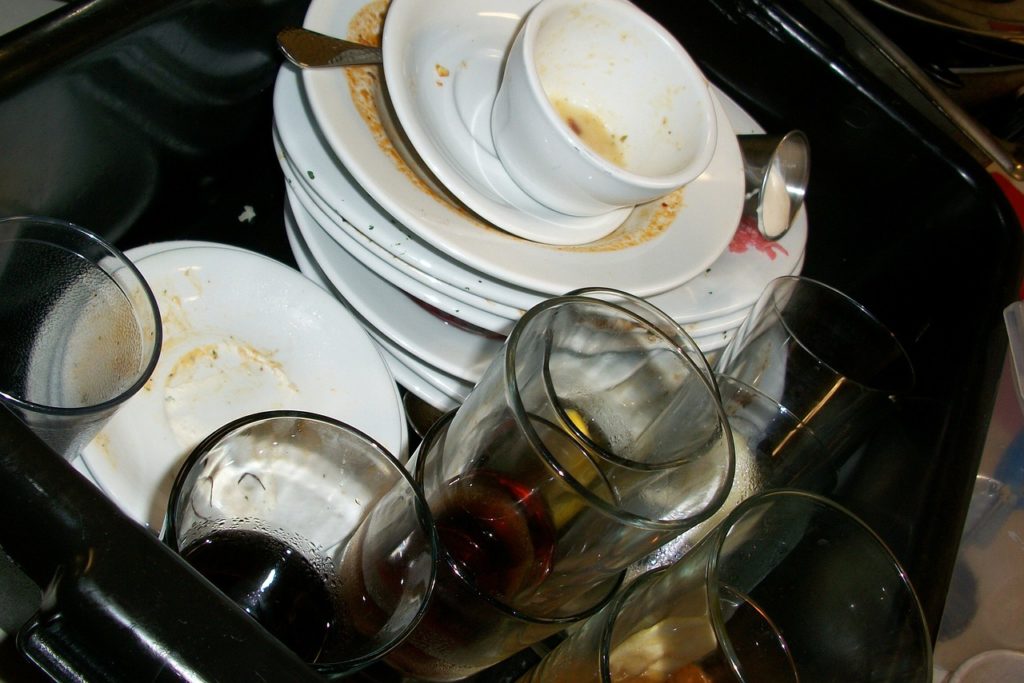 Photo courtesy of Chefkeem via Pixabay
CLAYGO is a practice that means "clean as you go." Instead of delaying cleaning, you should learn to clean as soon as you're done. But not everyone practices this and instead waits for dirty dishes, laundry, or trash to pile up, making the cleaning task bigger than it should be. Practice CLAYGO and cleaning would be easier and more manageable.
CLEAN UP YOUR HOME TODAY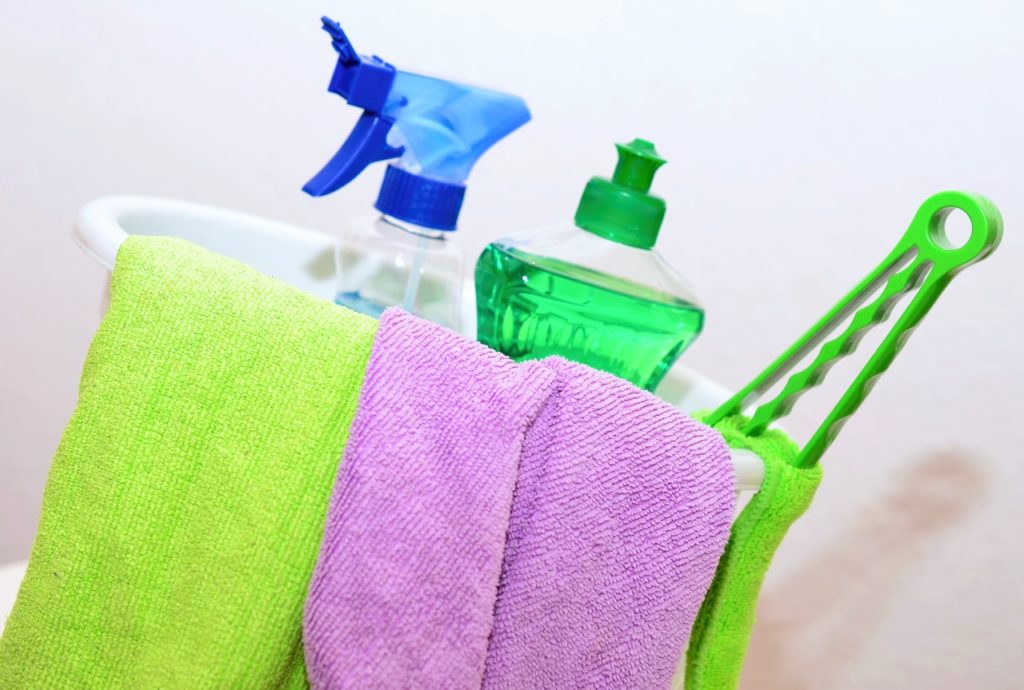 Photo courtesy of Pxhere
The key to having a clean home is having less mess. Be knowledgeable of the 10 reasons your house is messy and avoid them as much as you can. Refuse plastic, reduce paper, and make use of more environmentally-friendly items. Also, make sure that you clean and store properly, especially when you have kids and pets around. Finally, find time to clean up so that you can enjoy the benefits of having a clean home.