Food has always been a means to connect and get to know other people. Lately, it has become many people's source of comfort, especially during the rough year of 2020.
Mixing things up, fusing dishes and elevating them to a whole other level has been quite evident for quite some time, most especially during 2020. This 2021 will be about experimenting with different tastes, especially since everyone is quarantined in their homes.
Slowly, society is moving towards a new normal lifestyle. And one of the many industries traversing this new way of living is the food industry, most specifically brick-and-mortar restaurants.
We all miss those times when we could go out and discover new places to eat with our friends – most particularly in Makati. Why so? Because Makati City, for one, has a lot of hidden gems and is certainly a place everyone should visit, especially since it is a well-known business district in Metro Manila with many food establishments accessible to those working there.
With its many food establishments, Makati City is the destination-to-be for foodies who are ready to explore different cuisines. From Italian to Indian to Swiss cuisines, Makati surely blends international tastes that will most definitely satisfy anyone's cravings.
Makati City – a melting pot of flavors
Under the new normal lifestyle, Makati City strictly follows social distancing protocols. This means all restaurants and food establishments located within the city must follow these guidelines and be applied; so that their place could be visited.
Knowing all these safety regulations around the Makati district, rest assured your food hopping journey will be relatively COVID-free (provided you do your part in observing these guidelines).
As such, below are 15 hole-in-the-wall restaurants that follow these protocols and are worth visiting this 2021:
1. Chesa Bianca
The recent cold holiday weather may have inspired you to dream of being in a snow-capped place like Switzerland, to experience a winter wonderland vacation. You may want to try Chesa Bianca.
With its interior ambiance, this restaurant offers a satisfying menu of authentic Swiss cuisine which will taste as if you've been transported to a cabin in the Alps.
Physical distancing is maintained and every table is equipped with a see-through barrier. Chesa Bianca accepts and highly recommends that you make a reservation; so that your dining experience would be a smooth one. For this restaurant, prepare PhP300 to PhP2,500 per plate.
Chesa Bianca is located at 7431 Yakal Street, San Antonio Village, Makati City, Philippines. Call for reservations at (02) 8815 1359.
2. M Dining + Bar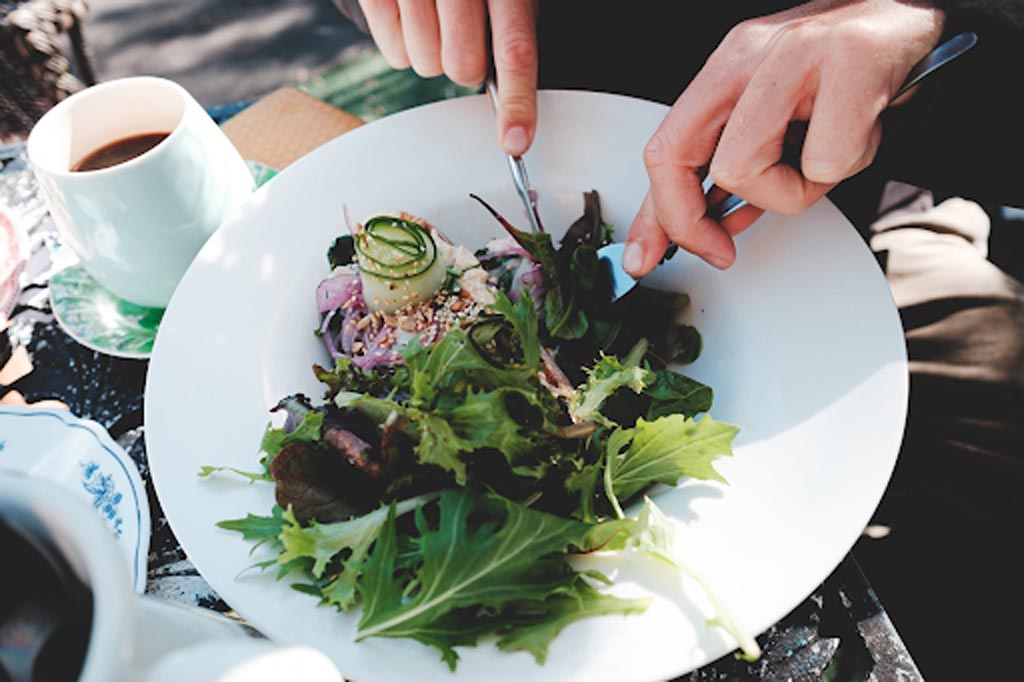 Photo courtesy of Lachlan Ross via Pexels
Feeling a bit more posh? How about taking some time to reconnect with a friend or go on a date with a loved one at the M Dining + Bar. Located at the 3rd Floor of the Alegria Alta Building, this restaurant is perfect for palates craving finer flavors.
This restaurant specializes in French and Italian cuisines. A review indicates the food is just mouthwatering. For a safe dining experience, M Dining +Bar encourages reservations amid the pandemic.
They also have a delivery option if you're not up for a dine-in experience. M Dining + Bar also does physical distancing inside their restaurant as part of their safety guidelines and protocols. Should you choose to dine here, prepare PhP500 to PhP3,000 per person.
M Dining + Bar is located at the 3/F, Alegria Alta Building, 2294 Chino Roces Avenue, Makati City, 1231, Philippines. Call for reservations and for other inquiries at (02) 8810 3565.
3. Made Nice
Craving for some Western cuisine with Asian flare? Head over to Made Nice located in the Joya Lofts by the Rockwell District. They offer a wide variety of delectable dishes that are of a caliber similar to that of food served in the Big Apple.
During the pandemic, this restaurant takes reservations and deliveries. They likewise follow physical distancing guidelines and protocols to help keep diners safe.
Dine like a hotshot in the City That Never Sleeps, as New York-trained young Filipino chefs serve you meals from the west. Their price ranges from PhP350 to PhP3,500 but rest assured the dishes are worth the price.
Made Nice is located at 122 Joya Lofts & Towers, Amorsolo Drive, Rockwell, Makati City. Open daily from 12.00 pm to 3.00 pm and from 6.00 pm to 10.00 pm. Call for reservations and for other inquiries at (0917) 183 6423.
4. 101 Hawker Food House
If you're craving Asian dishes, this Singaporean-Malaysian restaurant might be the one you're looking for. It mimics the dishes served in those famous food stalls in Singapore.
The 101 Hawker Food House is known for its soy chicken, Hainanese chicken, and pork shumai. You could also try the char kway teow, tausi fish fillet, and braised pork belly.
You'll surely get a feel of Singapore and Malaysia at this resto. Feeling enticed? Who wouldn't be? Not only do they serve delectable meals, but their price ranges from PhP500 to PhP900 for two persons. Anyone would find themselves heading over there in no time.
Despite the pandemic, the restaurant follows physical distancing guidelines and protocols to help keep their customers safe from catching COVID. Apart from this, they also accept deliveries; so you can still enjoy their dishes from the comforts of your own home.
The 101 Hawker Food House is located at 102, Campos Rueda Building, 101 Urban Avenue, Makati, Kalakhang Maynila, and at the Ground floor Unit 10, The Beacon Tower, Arnaiz corner, Chino Roces Ave, Makati, Metro Manila. Call for reservations and for other inquiries at (02) 8886 7329 for the Urban Avenue branch and (02) 8777 1071 for the Beacon Tower branch.
5. Wantusawa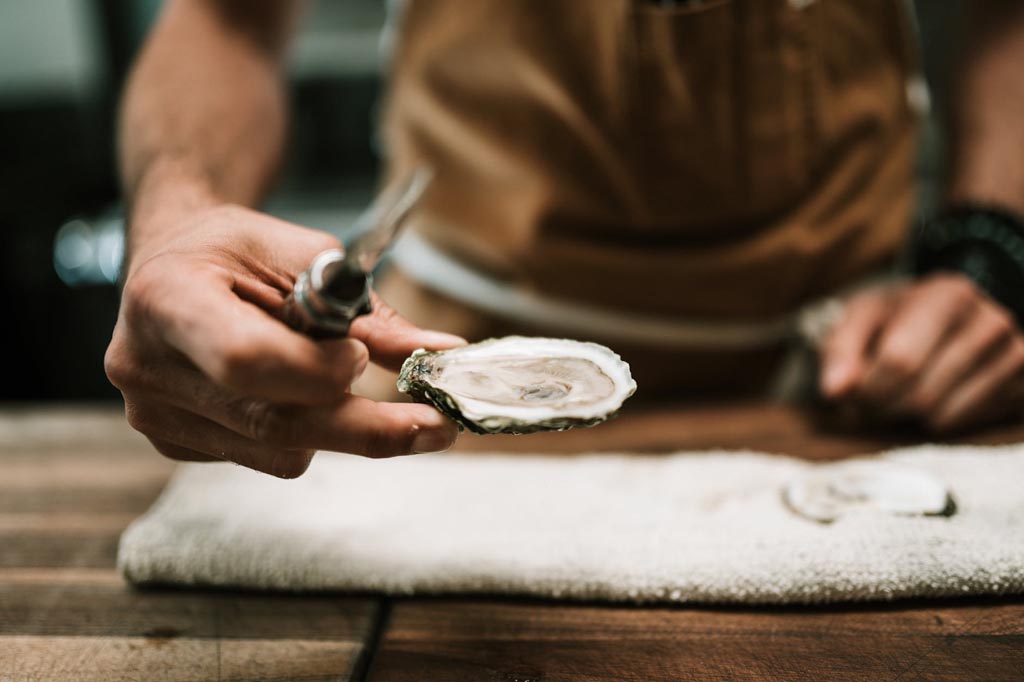 Photo courtesy of Taryn Elliott via Pexels
If you're dying to have some seafood, specifically oysters, then visit Wantusawa, an oyster bar located in Poblacion.
If you're not in the know, Poblacion happens to be one of the hippest places in the city. A lot of up-and-coming bars and small food places are located in this area.
During this time, Wantusawa implements safety protocols by having customers call for reservations. They also accept deliveries; so you could get your oyster fix anytime! Prepare at least PhP50 up to PhP500 when you order.
Wantusawa is located at 5659 Don Pedro, Brgy. Poblacion, Makati City. You may call them for reservations at (0977) 813 8989.
6. Goto Monster
How about a little pick-me-up? This eatery has been around but offers the most delicious yet affordable Filipino comfort foods served in quick bite serving size.
Among their most recommended dishes is the Pork Bagnet Silog and the Chicken Adobo Silog which is a combination of two famous Filipino comfort foods: the silog and the adobo. They also recommend you try the fresh spring rolls.
With prices ranging from PhP60 to PhP200, why not give it a try? To prevent a huge number of people from flocking there and to comply with the safety protocols of the city, Goto Monster wants customers to call or text your orders beforehand.
Goto Monster is located at 245 Primo Rivera, La Paz, Makati City. You may contact them at (0916) 300 2600.
7. Ikomai and Totchi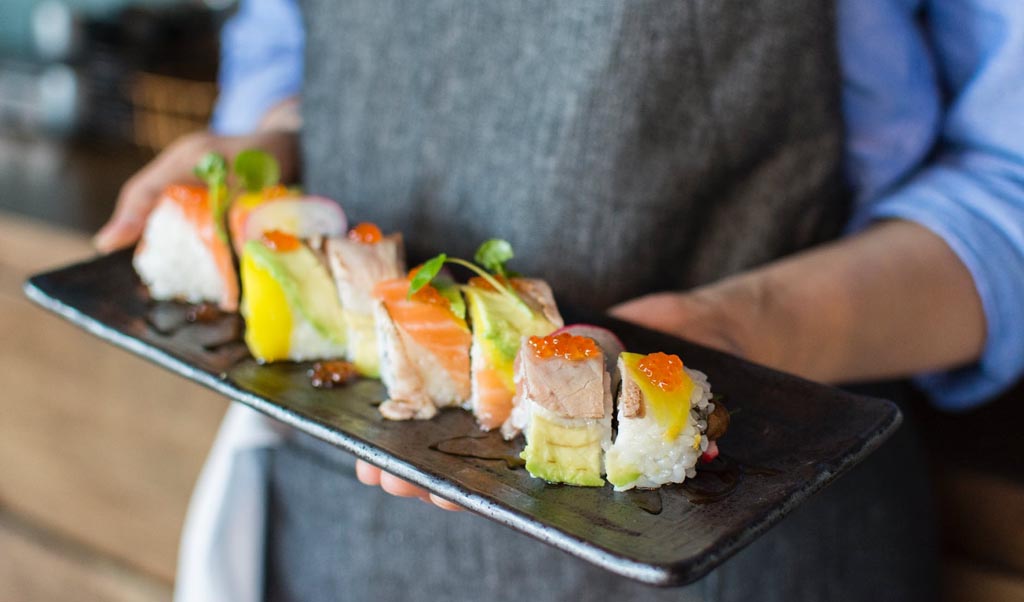 Photo courtesy of Huy Phan via Pexels
Japanese cuisine in a comfy casual dining setting is what Ikomai and Totchi offers. It's a little different than those neighborhood sushi bars in Japan, but this resto gives off nearly the same kind of vibe.
Conveniently located in Salcedo Village, Makati, Ikomai and Totchi price their dishes at PhP100 to PhP1,500 per person.
If you aren't too fond of the indoors, they do offer an al fresco dining experience. This setting is actually ideal during the pandemic since it allows proper airflow.
Ikomai and Totchi apply physical distancing inside their restaurant; so rest assured your dining experience will be relatively safe. Call them up to make a reservation.
Ikomai and Totchi is located at 332 H.V. Dela Costa, Makati, 1227 Metro Manila. For reservations, call up (02) 8816 4588.
8. Tsumura Sushi Bar & Restaurant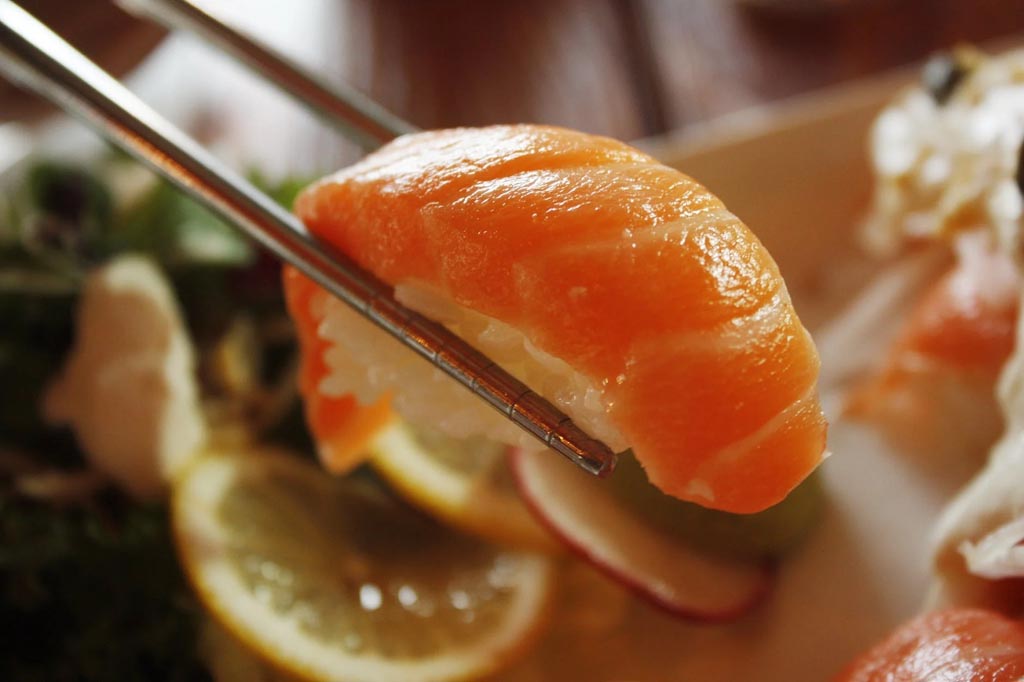 Photo courtesy of Pixabay via Pexels
Another Japanese cuisine offering an alfresco and casual dining experience is the Tsumura Sushi Bar & Restaurant. One thing to note about this restaurant is how affordable their dishes are. This is why this restaurant should be on your list should you have sudden sushi cravings.
Their price ranges from PhP200 up to PhP1,000, while some of their drinks can go above that. More or less, the restaurant observes physical distancing and they do encourage customers to call ahead of time.
The Tsumura Sushi Bar & Restaurant is located at 1, 141 Salcedo, Makati, Metro Manila. Call them up for reservations at (02) 8887 4848.
9. Blackbird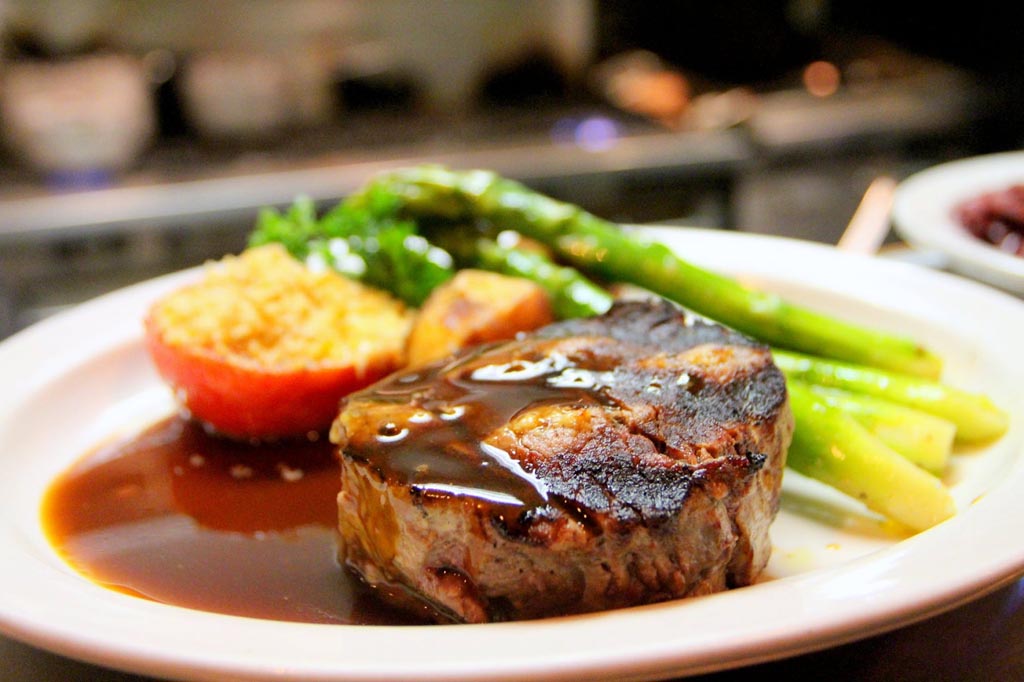 Photo courtesy of Snapwire via Pexels
This is one of the more known restaurants in Makati despite being low-key.
Historically praised for their steaks, intimate atmosphere, and stellar service, Blackbird is an ideal venue for dates. Dine with a loved one and experience high-end flavors – even discover stories about the former airport tower turned restaurant.
Located right across the Manila Peninsula and enclosed in a spot beside the Ayala Triangle Gardens, it's truly at the heart of the business district proving the accessibility of the place. It wouldn't be hard to find.
Following health-and-safety protocols and guidelines, the restaurant observes physical distancing and would prefer if customers call for reservations. They also do takeouts. It's surely a place worth visiting. If you are to dine here, prepare anywhere between PhP600 to PhP4,000.
Blackbird is located at 6752, 1229 Makati Ave., Makati City. Call them up for reservations at (02) 8828 4888.
10. Hola Bombon
Craving something Latin? Try some Spanish dishes from the Hola Bombon. Located near Poblacion, this quaint eatery will give you a feel of España.
As of this writing, they didn't state whether or not they are accepting reservations at this time. However, they do offer pick-up and delivery services. So if you want to go and visit them, you can also have them prepare your order. Prepare PhP300 to PhP2,000 to buy your food from Hola Bombon.
Hola Bombon is located at 5887 Fermina cor. Enriquez, Makati City, Metro Manila. Call them up for pick-up orders at (0917) 520 1880.
11. Mijo
If comfort food is what you seek, nobody cooks it better than Mijo. Blending Spanish and Filipino cuisines, they bring flavors to a whole new level. As of this writing, they are currently practicing physical distancing as well as the pick-up of orders. Their price range is from PhP500 to 1,000.
Mijo is located at F, 2, 4987 P. Guanzon, Poblacion, Makati City, Metro Manila. Call them up for pick-up orders at (0917) 149 0148.
12. Pablo Bistro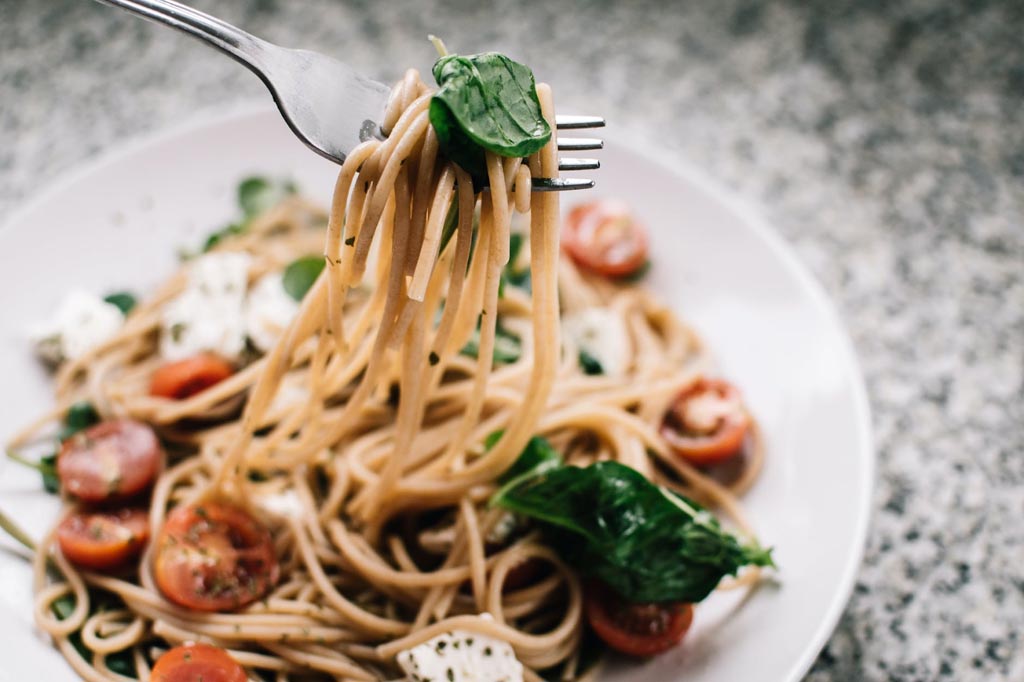 Photo courtesy of Lisa Fotios via Pexels
A part of the Picasso Boutique Residences, this bistro is known for its European elements. With the deliciousness of their dishes, this place will make you feel as if you've gone to Europe.
They offer a wide variety of European food; so it'll feel like you're traveling again. Their pandemic protocol is for you to make a reservation as well as physical distancing inside the restaurant, and they also accept deliveries and takeouts. Their price point is approximately PhP1,500 for two persons.
Pablo Bistro is currently located at Salcedo Village, 119 L.P. Leviste Street, Makati, Metro Manila. Call them up for reservations at (02) 8403 0626.
13. Element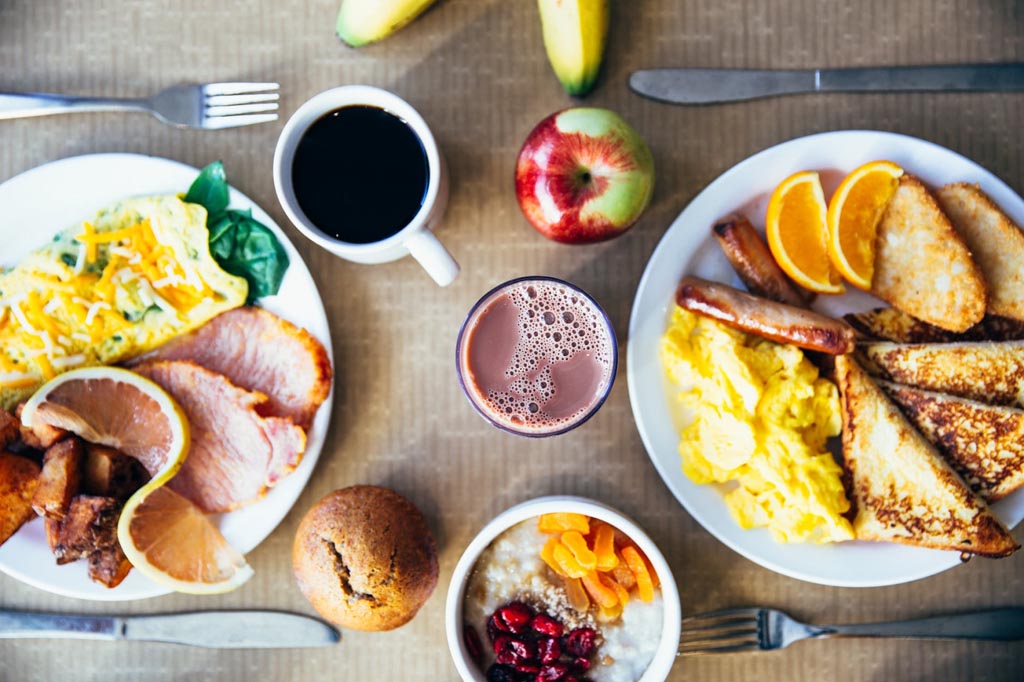 Photo courtesy of Burst via Pexels
A hotel, bar, and restaurant, the Element Boutique certainly has it all, offering customers a broad variety of dishes. Serving European, Mediterranean, and International delicacies, Element will take you on a gastronomic trip around the world.
Despite the variety they offer, you'll be pleasantly surprised to know that their dishes sell for friendly prices at PhP100 to PhP1,500. Their beef ribs and Morrocan sausage come highly recommended.
You'll surely enjoy your dining experience since this place is praised for its crew, the vibe, and the topnotch service. Make sure to invite a friend or a family member to join you; so they'll get to experience the exquisite gourmet this resto has to offer.
Element implements a reservation-only dining policy amid the pandemic, to adhere to protocols. Make sure to plan your dining experience in advance by calling them up ahead of time.
Element is located at the Ground Floor, Element Boutique Hotel, 4950 Guerrero Street, Poblacion, Makati City. Call them up for reservations at (02) 8805 1360.
14. Bigmama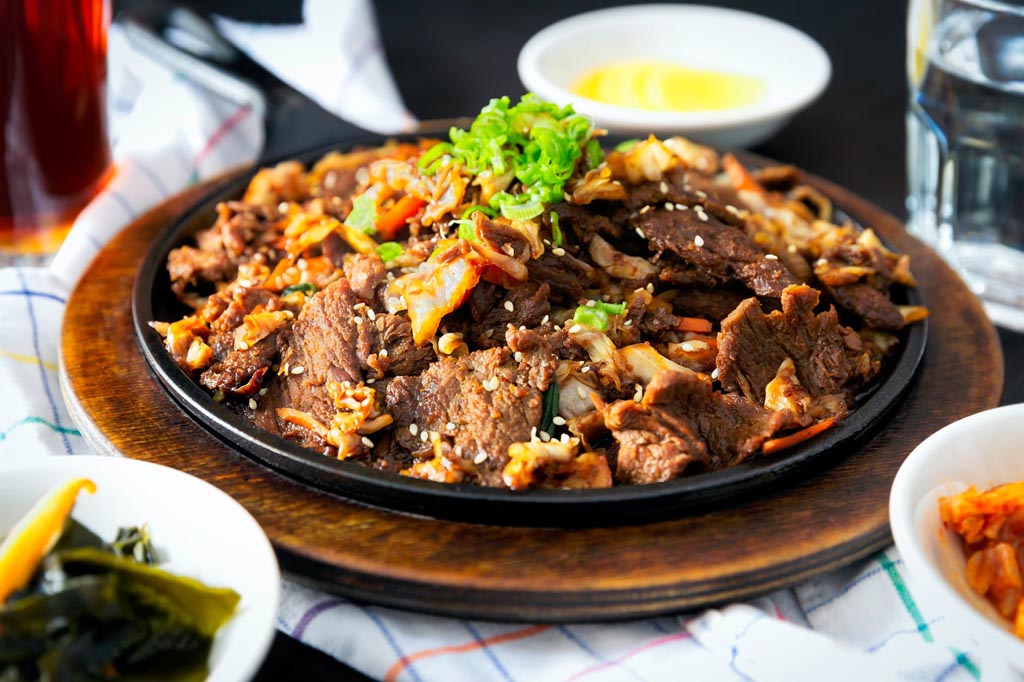 Photo courtesy of Senuscape via Pexels
Craving for some Korean? Bigmama restaurant will give you a taste of Seoul. Their well-known Korean-style fried chicken will leave you wanting for more.
Definitely a great choice for the family looking for a good dinner or lunch. Make sure that you leave room to order more dishes such as their Bibimbab, Bulgogi Dubbab, and their Samkyupsal. You will surely have a good time.
Given the pandemic, their protocols are physical distancing, and that you would have to book a reservation. They also offer order pick-up and delivery. The price range for Bigmama is about PhP800 to PhP1,000 for two persons.
Bigmama is located at the Azotea De Bel-Air Condominium Building, 5768 Polaris Street, Poblacion, Makati City. Call them up for reservations at (0917) 774 2833 and (02) 7750 0048.
15. Rambla
Last but not least is a Spanish restaurant called Rambla. Be sure to order their mushroom paella and their churros that their customers often rave about. Rambla is located in the Rockwell area at the Joya Towers. Give it a try, and who knows? This place might become a favorite.
For the safety of their customers, they encourage reserving your dining experience ahead of time. If you're heading there, make sure you prepare PhP1,800, good for two persons.
Rambla is located at the Joya Tower, 28 Plaza Drive, Makati, 1210, Metro Manila. Call them for reservations at (0926) 690 9774.
This diverse business district certainly has a lot of great food places; it's no wonder why many dream of having their own condo in Makati. This would hopefully inspire you to go out and support these local businesses, especially during the pandemic.