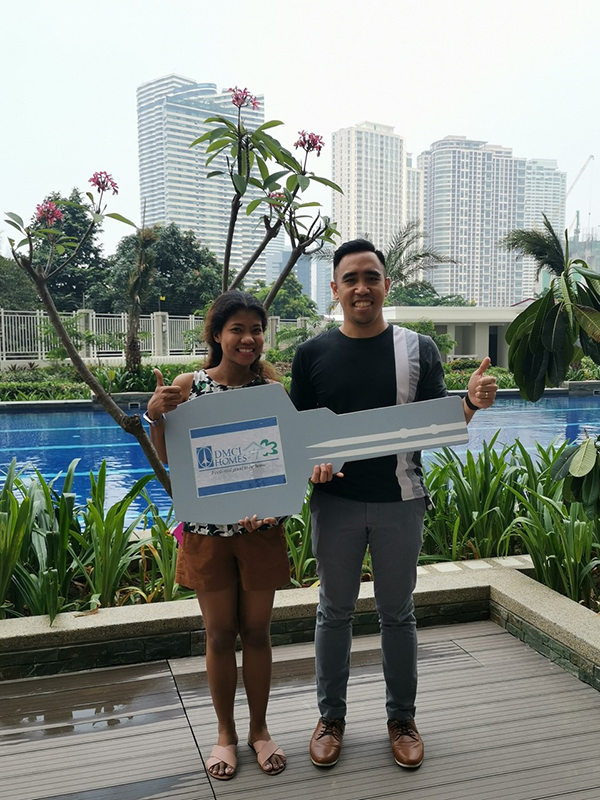 Every new family dreams of owning their own house. Ours came true last May 2019, when our condominium unit at Brio Tower, Makati was turned over. This was an early turnover (target was November 2019) so we were pleasantly surprised when we got our notice for the unit turnover. We have been married for 2 years, and we have been waiting for this day to come, glancing at the construction site whenever we pass by EDSA. We feel that this is the first step of entering a full-fledged adult life, so this milestone is very important to us. And to symbolize the turnover of our new condominium unit, all the document signing was culminated by a pictorial with a big heavy key.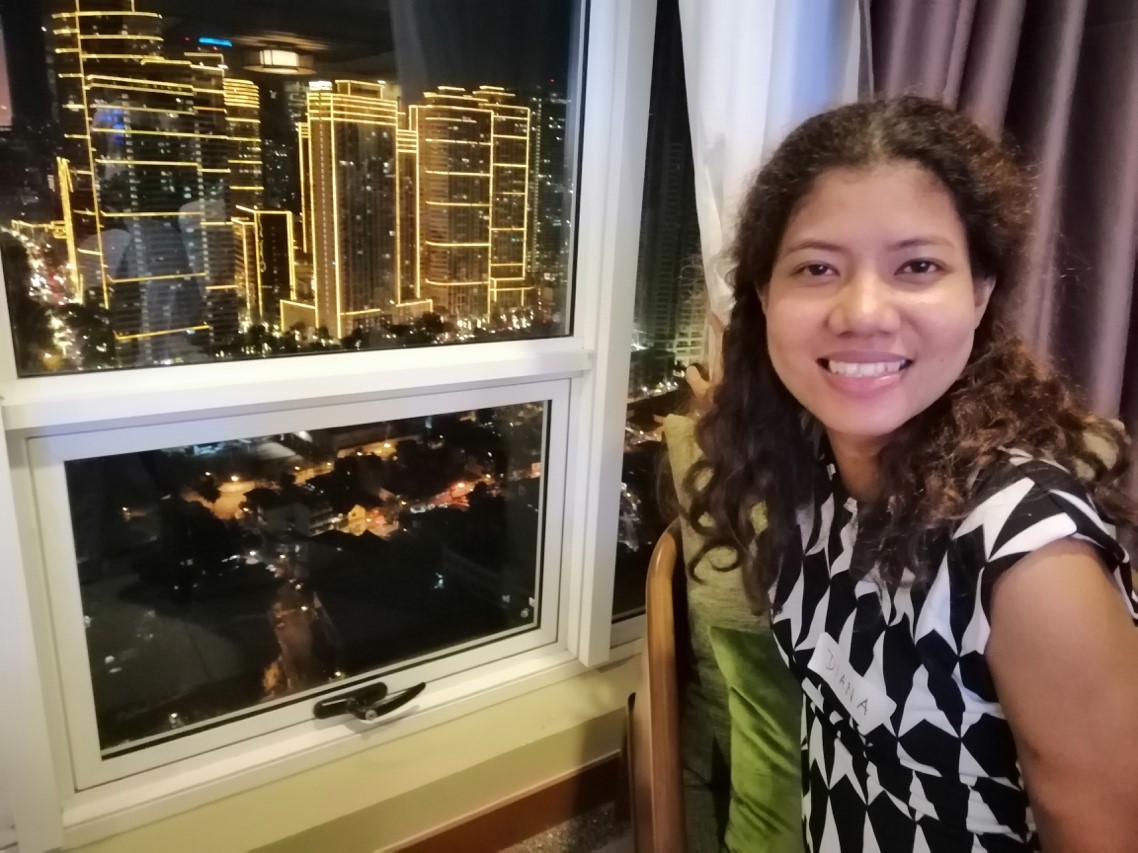 Buying a unit at Brio Tower is one of the best decisions we have made thus far. Just the location alone more than made up for the return of our investment. Looking from our balcony, we can already see the view of Rockwell Business Center. Some of our friends were envious of the location since it is just a stone's throw away from Makati's central area. Both of us are Software Engineers with offices at McKinley Hill, Taguig and Ortigas Center, Pasig, and the condominium's location is about 30 minutes away from both of our offices (of course, traffic permitting). This benefit allows us to spend more quality time together and have less stress traveling.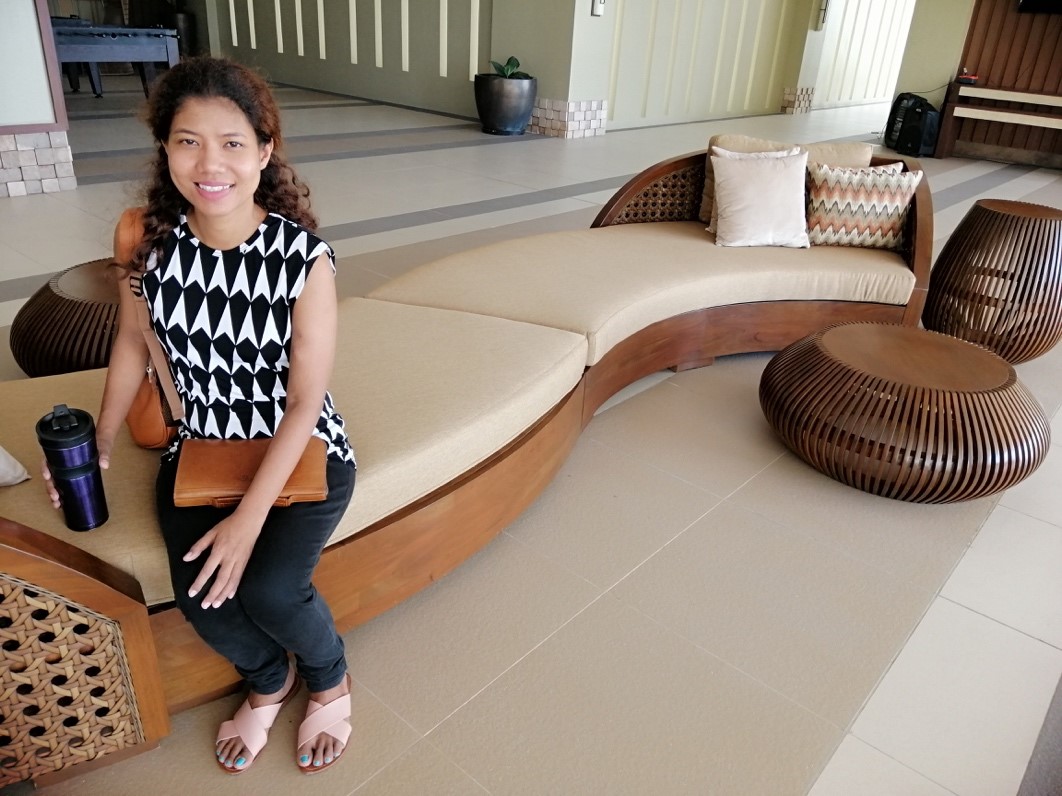 For 2 years, we lived in a different condominium without a pleasant view from our unit. The building was developed with very minimal open spaces. Its hallways are tightly closed and do not have proper air ventilation, resulting to our unit getting very hot on summer time, and stale air permeating throughout the hallways for long periods. This time, we wanted our new unit to be in a building with lots of open areas, that will give us a cool and pleasant feeling at any season. With this, DMCI definitely did not disappoint. Unwinding is as easy as going around Brio Tower, with its resort-style architecture in the lobby, with abundant common areas. The lobby is well equipped for entertainment, with games like foosball and chess tables that are available to use for family and friends to have fun outside their units. The lobby's layout with complimenting furniture further promotes the resort-style feeling that is very inviting to any guest visiting the condominium, and will always leave a great first impression.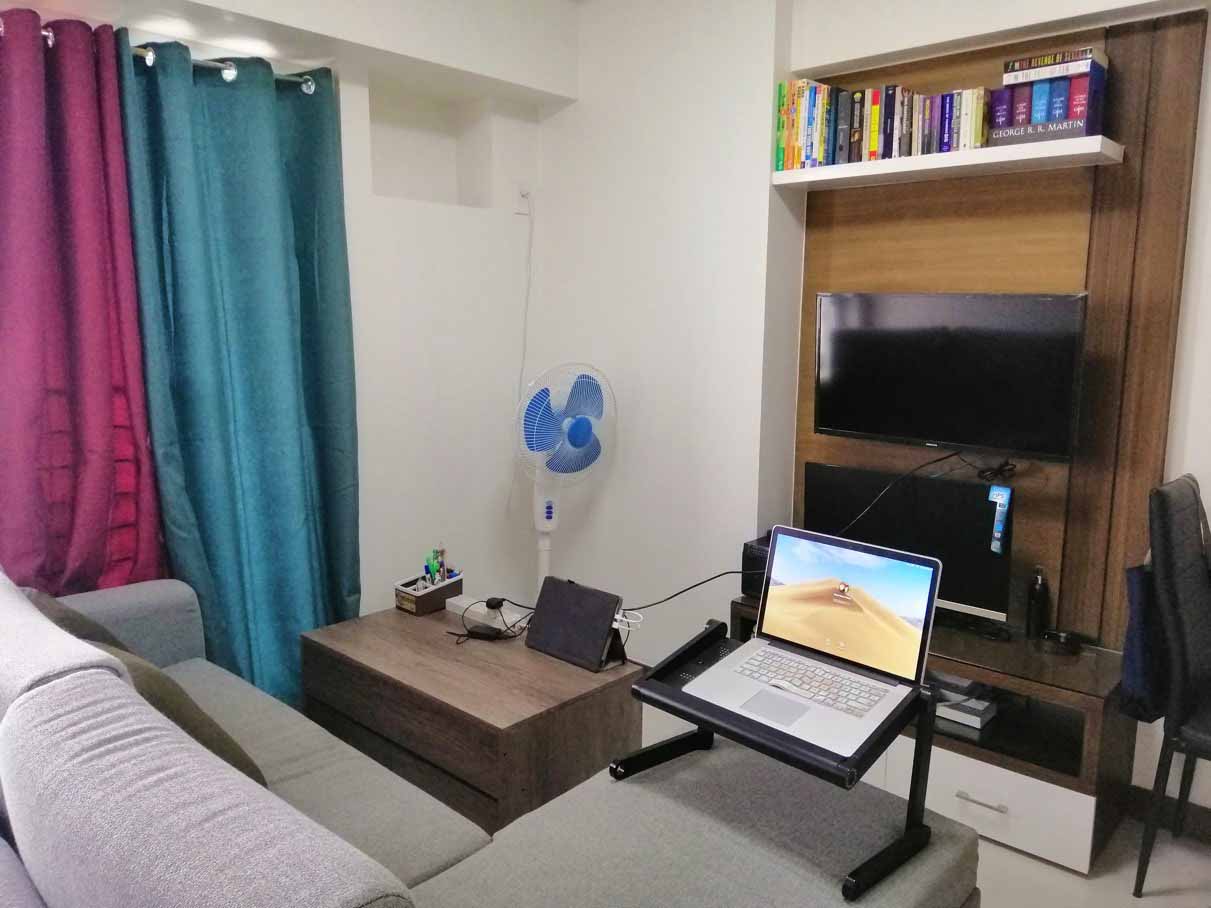 Of course, we needed a unit that would fit with our needs and lifestyle. Our one bedroom unit has just enough space to set up our work area when we do work from home. With the availability of high-speed fiber Internet connection in the building, we had no problem working remotely.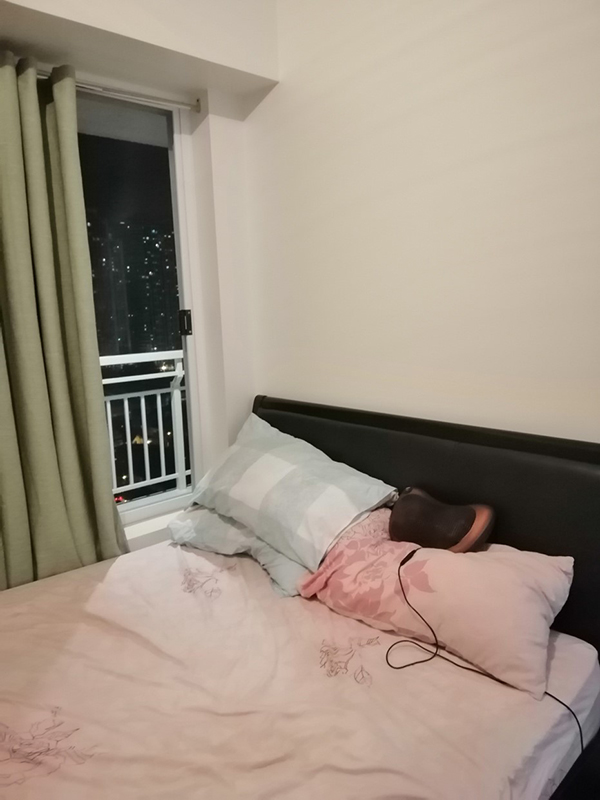 I have set up my very own massage machine in the bedroom so I can have a view of the Makati area's night lights while reading a good book. One would think that being so close to EDSA, it might be noisy when the night comes. Surprisingly, we don't notice the noises from our unit. Also, the breeze coming from outside our unit is so cool that we rarely use the air conditioning system. A good bed in a well-ventilated room ventilation makes for a good night sleep.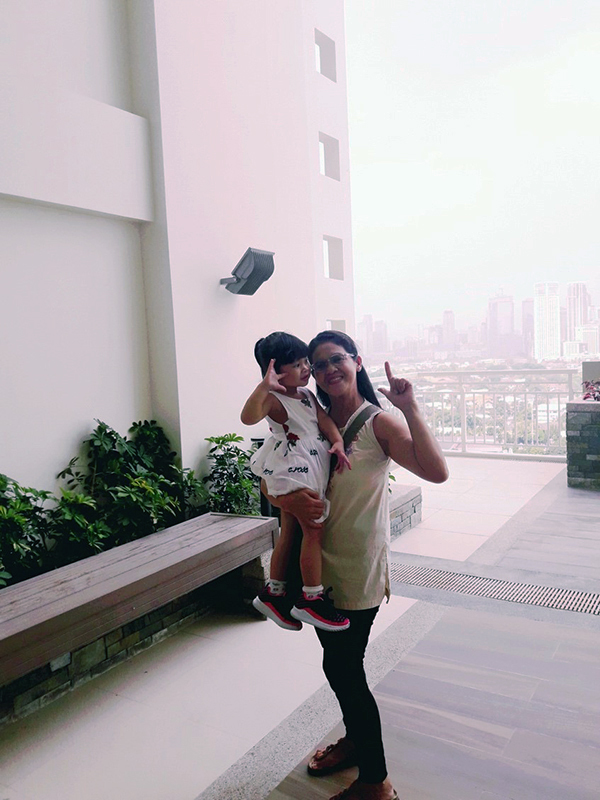 Instead of a closed hallway, Brio Tower have open atriums on every set number of floors, that allows air to circulate around the building. This is the Lumiventt technology I have read about in DMCI's brochures, a standard feature in all of DMCI's condominium development. With this in mind, I purposefully chose our unit here at Brio Tower where our floor has an open atrium. We like to hang out in this area during work breaks for a quick change of scenery without going too far from our unit. The plants, LED lights, and benches decorating this area accentuates the feeling of having a park as our backyard.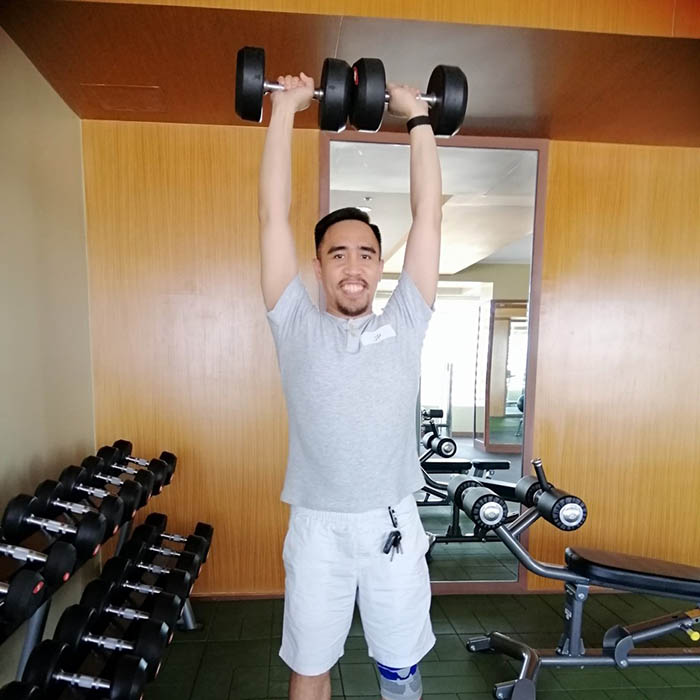 Faithful to its resort-like style, Brio Tower also boasts of several amenities. There is a well-equipped gym you can use anytime. My husband likes to use the weights, the treadmill, and other exercise machines at least once a week when he goes home from work. The convenience and safety of being an elevator ride away to your home after a tiring workout is another benefit that encourages us to live a healthier lifestyle.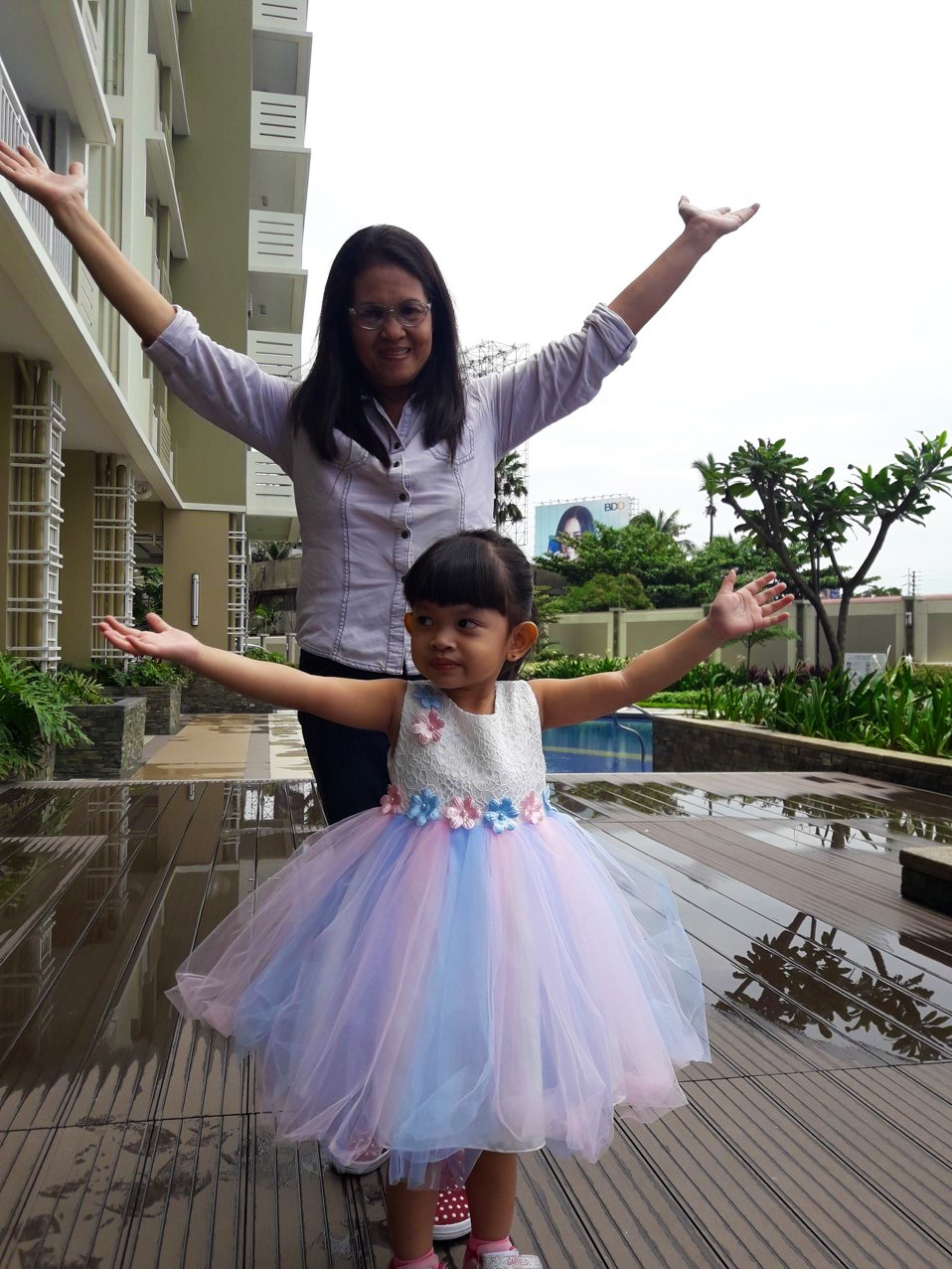 There is also a lap pool and a kiddie pool which were landscaped beautifully. The lobby staff and pool personnel ensure that the policies in using the pool is strictly enforced and observed by the pool users. I appreciate that because I want to see the pool properly maintained like its brand-new state for a long time. My mother and niece love to hang out by the pool and do their synchronized photo sessions. There is also a grilling area by the pool that is perfect for setting up barbecue picnic with family and friends. It really feels like having a piece of a resort as your home. For me, I like that we can have a quick swim before going to the office. It gives me the feeling that we have so much time on our hands.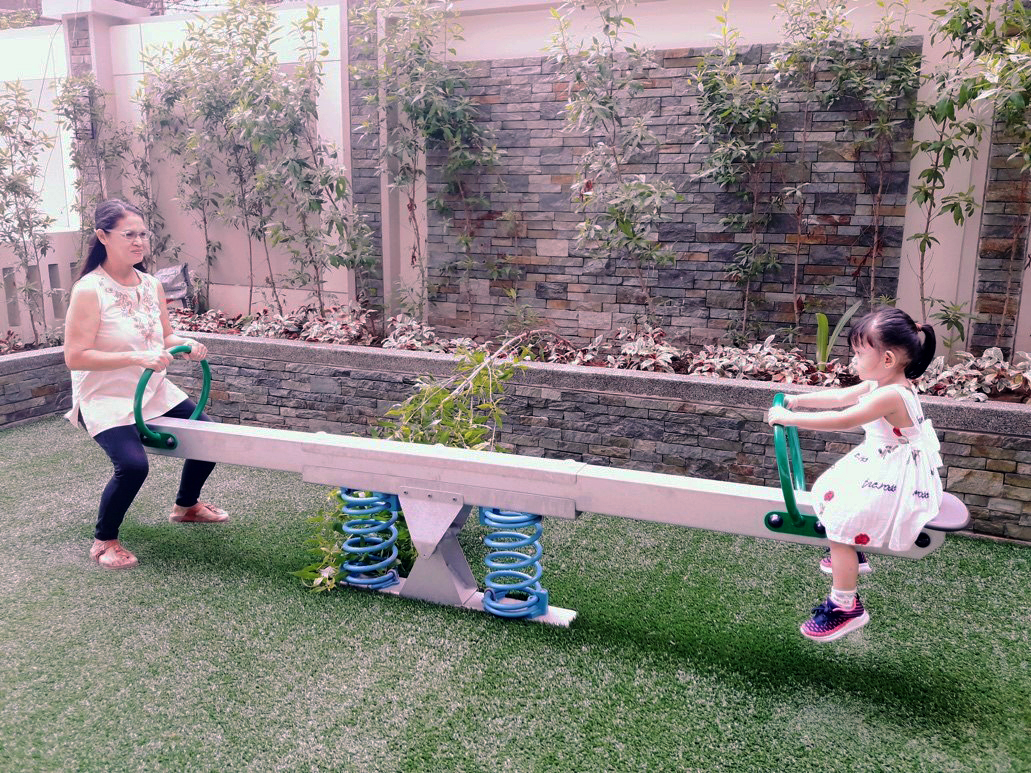 My niece also loves to go to the playground whenever she comes to visit us. As DMCI made sure that their condominium developments are family-friendly, a lot of families with children also moved in as our neighbors here at Brio Tower. There are a lot of spaces where they can play and run around. I can see kids meeting each other for the first time, and it makes me smile thinking that it will not be so hard for them to find a playmate.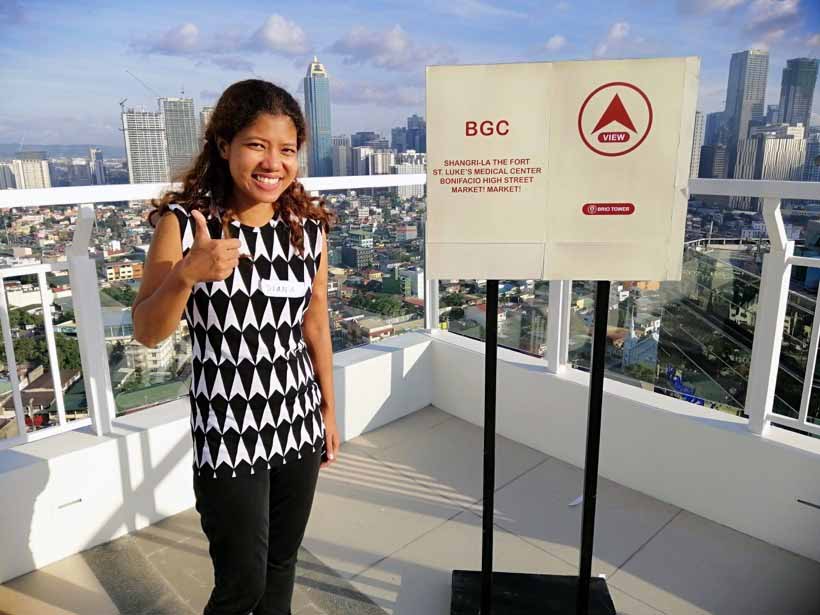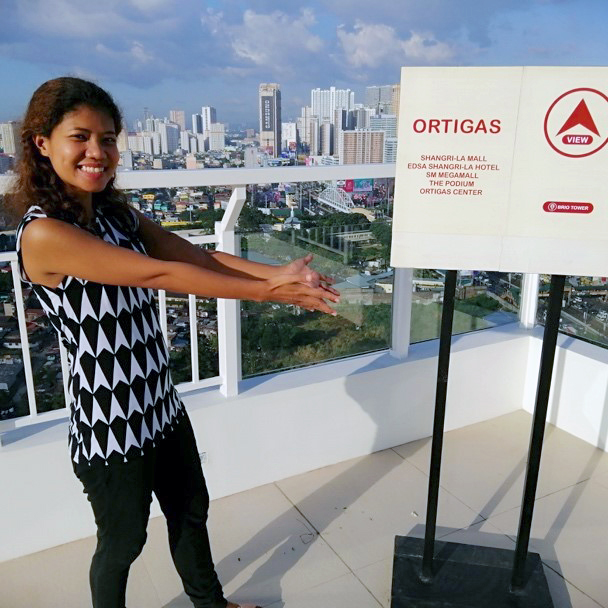 Another common area we love going to is the roof deck. The view from here is amazing; I already want to spend the New Year here and watch the fireworks from afar. I bet it will be priceless. There is also an air-conditioned events place here that can be rented, with seating capacity of up to a hundred people. No need to stress over on where to hold a birthday party or a milestone celebration.
Another thing that I love which cannot be shown in pictures are the Brio Tower PMO and staff who are working behind the scenes to ensure the security and safety of the unit owners. Complaints and inquiries are dealt with promptly and politely. Rules and policies are strictly enforced. Security guards are always visible around the condominium vicinity. The tight security when entering the premises reassures me and allows me to enjoy living here without worry. All of these are good signs that our investment is safe.
Beside the aesthetics, I like that DMCI invests time holding activities for the community to grow closer together. Brio Tower, being one of the newest developments of DMCI, does not yet have much of these activities, but we are always invited to other DMCI-wide programs. Also, construction of a unit-owner owned laundromat, convenience store, and snack bar is already ongoing, and I am looking forward to patronizing my neighbors' businesses. I think renting the spaces only to unit owners is a great move towards bonding the community further.
We found our home here at Brio Tower, we hope you will find yours, too.