Finding a home in the modern age demands more than just a space to reside in. A home is also a refuge, a sanctuary where you can enjoy the companionship of the community in which you belong. That is why the Filipino word for home tahanan is beautiful. From the root word tahan, meaning to console, to comfort another, to become a shoulder to cry on. Tahanan then is a place where one can find a community that is always there for you no matter what.
Indeed, community building is important especially today when neighbors are asked to avoid socialization thanks to the quarantine protocols in the Philippines. Yet despite these limitations, people always find creative ways to engage in the community they belong in. People are relational beings after all.
DMCI Homes understands the human need to socialize, and several of its homeowners and lessees can attest to this. Read their stories and be inspired by their experiences living in the tahanan that embraced them during these troubling times.
No place like home.
During the pandemic, everyone is rediscovering the meaning of Dorothy's famous words from the Wizard of Oz: "There is no place like home." Indeed, what makes the home exceptional is our family members joining us as we wait out and survive through the pandemic.
The Ariola Family living in DMCI Homes' Mirea Residence in Pasig shared how they strengthened their bond as a family amid the lockdown.
The home was transformed to become not just a place to live in, but also a place where we work, attend school, and perform activities which we usually do outside. Yet despite each of their busy schedules, their tahanan provided them a chance to reconnect with each other at the dining table and share their stories with one another.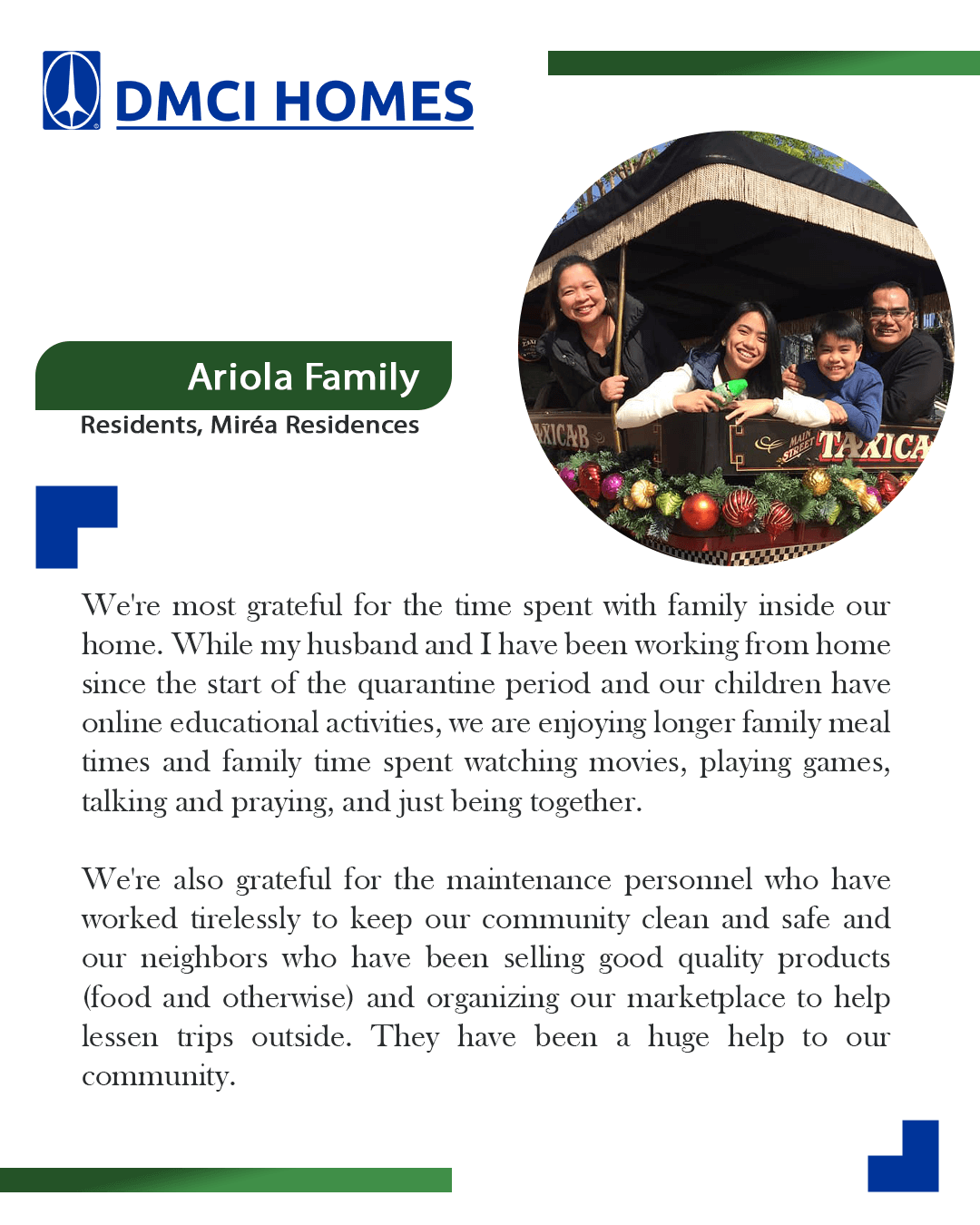 There are several benefits of growing a family in a condo. One of these advantages, as the Ariola family demonstrates, is that their condo allowed each family member to blossom and pursue their personal interests while still staying close to one another at the end of the day. Nothing beats seeing our family members grow individually as a person as we share and bear witness to their journey every day.
Forging communities together.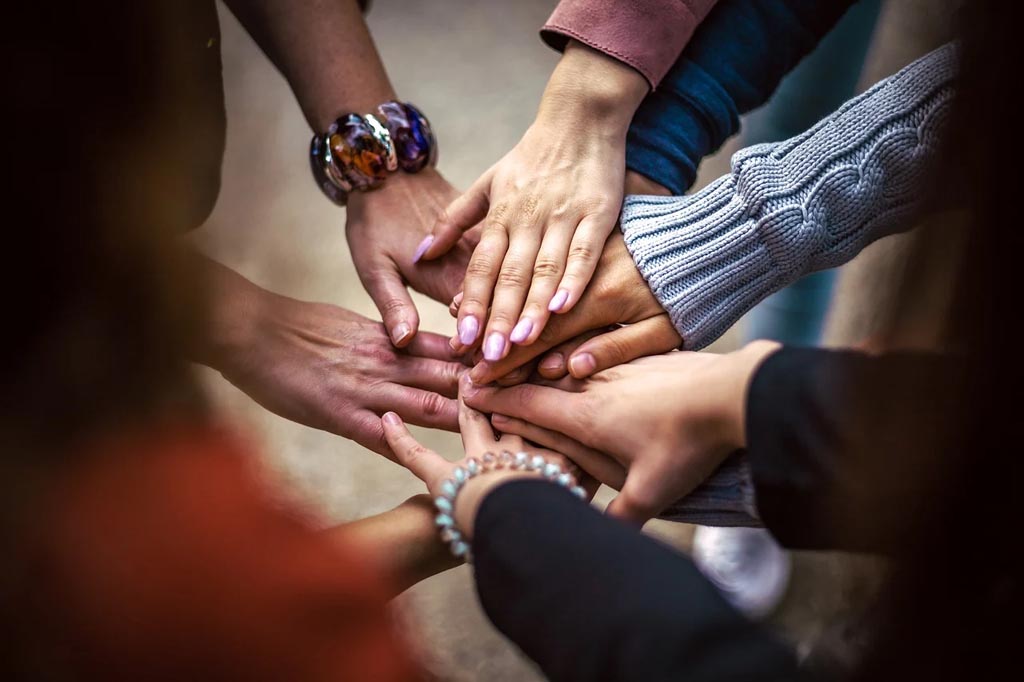 Photo courtesy of Bob_Dmyt via Pixabay
One of the many challenges in the pandemic is maintaining close-knit relationships due to the limitations of social interaction. As Kate Murphy of The New York Times observed, the pandemic has made us socially awkward with one other.
Living in a DMCI Homes condo, however, allowed tenants to develop creative ways of building communities that encourage individual growth while still following safety protocols.
Thea Gutierrez of DMCI Homes' Sienna Park Residences was able to forge new relationships with her neighbors during the lockdown period. She was able to co-create a group called Siena Urban Gardens in which residents could share their interests and hobbies with one another.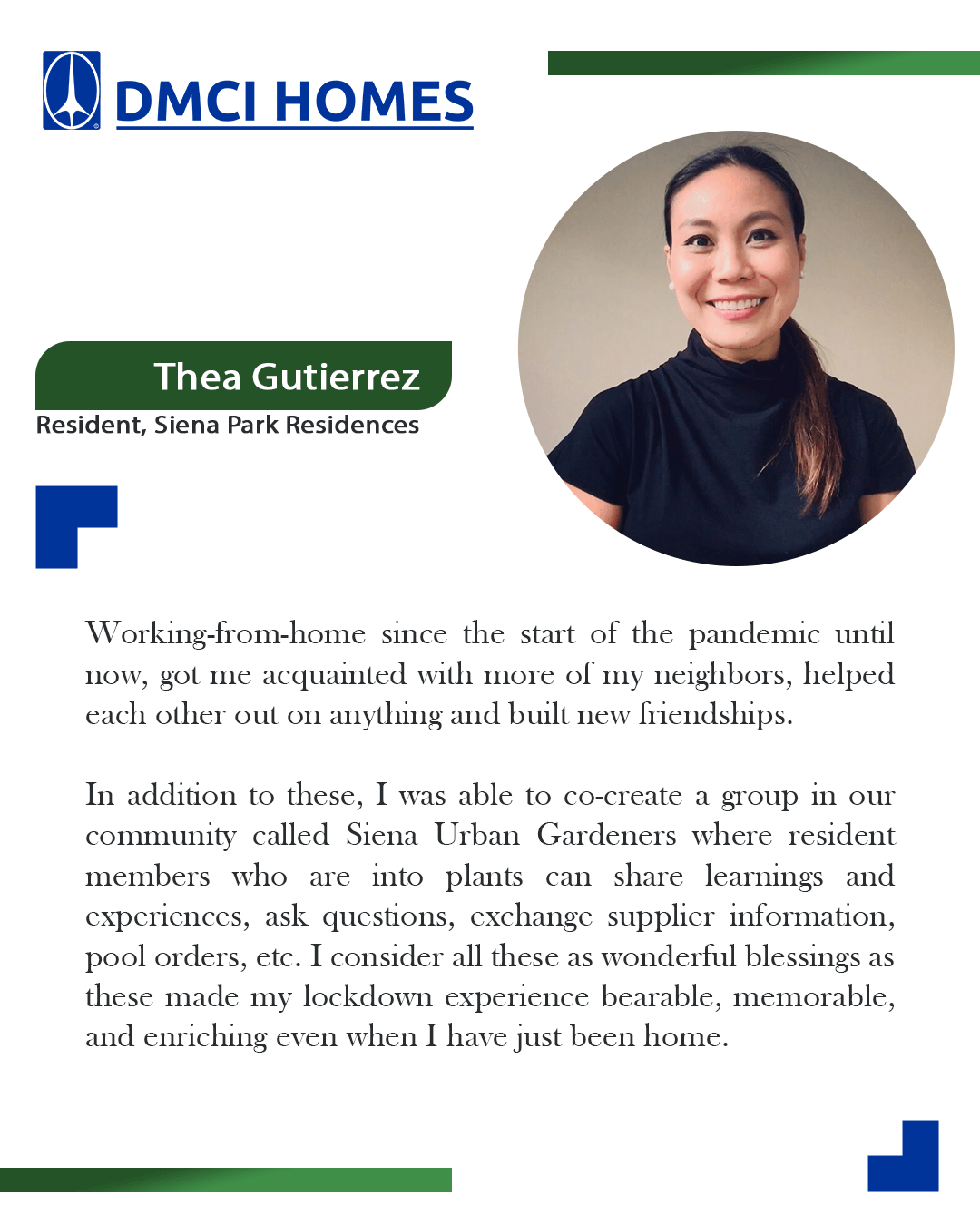 There is a misconception that living in a condo somehow isolates you from everyone else. However, as Thea and her group testify, condo living provides tenants opportunities to forge communities where people can share their interests and passion projects. Indeed, one of the best advantages of living in a condo is finding a community that will push you to become your best self.
Thanks to DMCI Homes' complete amenities such as having a safe community gym, Xandrino Mangunay, just like Thea, was also able to pursue his fitness goals with the help of his neighbors who cheered for him all the way.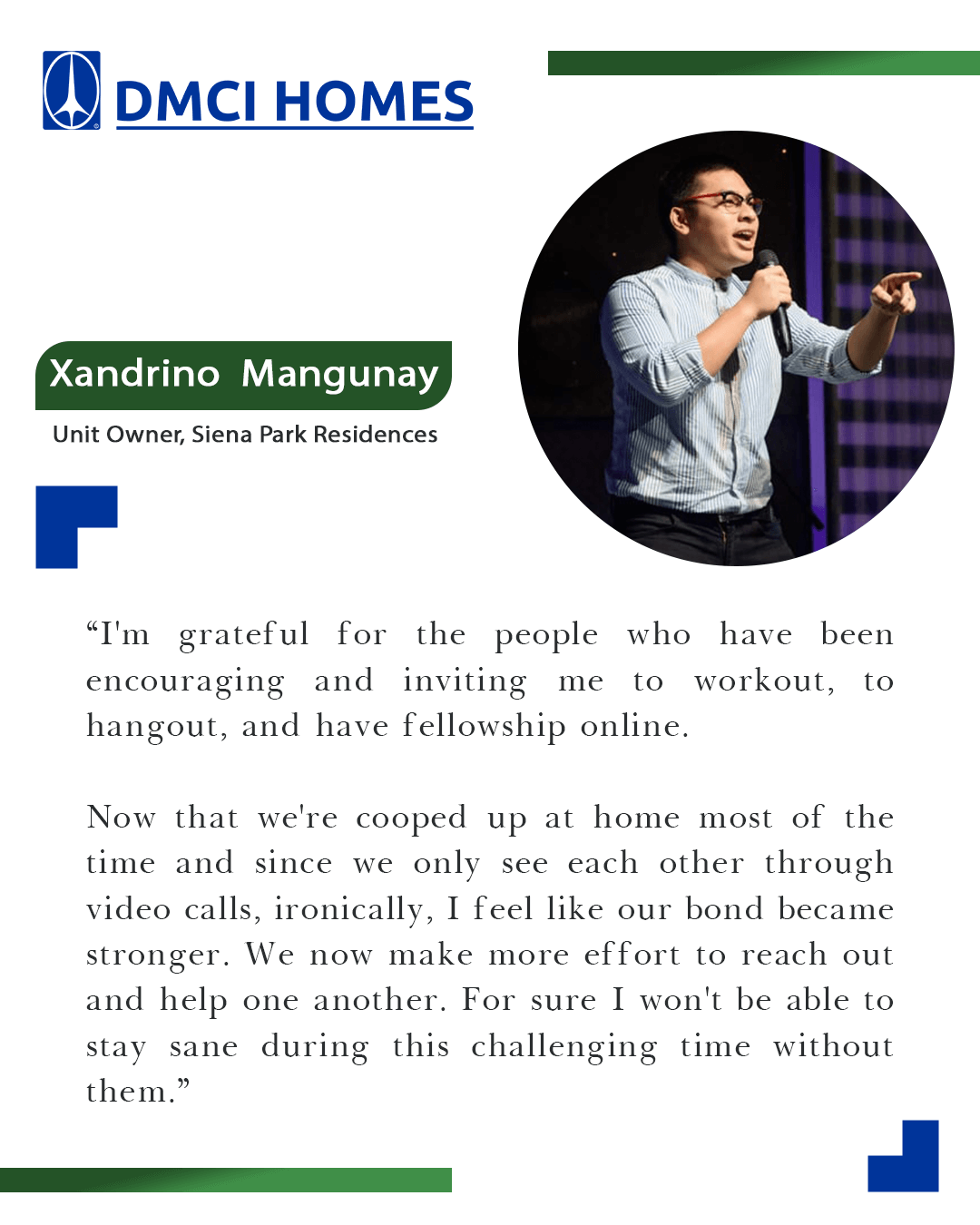 No man is an island. Having a community where you can be your best and authentic self is important at a time of social deprivation. DMCI Homes encourages its residents to become a tahanan to each other, or in the words of Mary Grace Langurayan, her community has become her own "personal wellness retreat."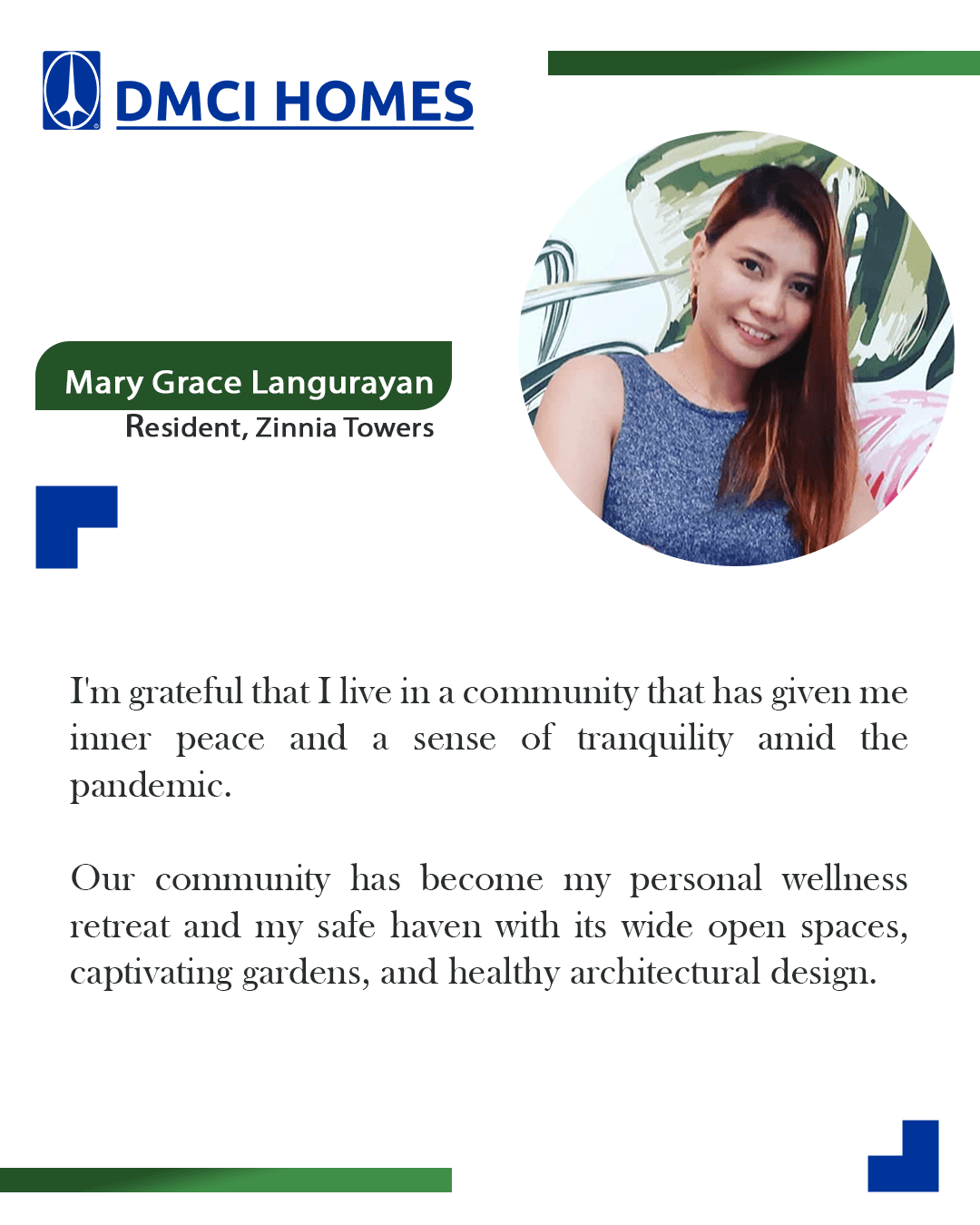 DMCI communities are forged from love and a shared passion towards individual success. It is this shared aspiration that binds them all together as a community that enables them to survive the pandemic. After all, as poet W.H. Auden remarked, we must be each other's refuge, otherwise, we shall all perish.
A safe space for the aged.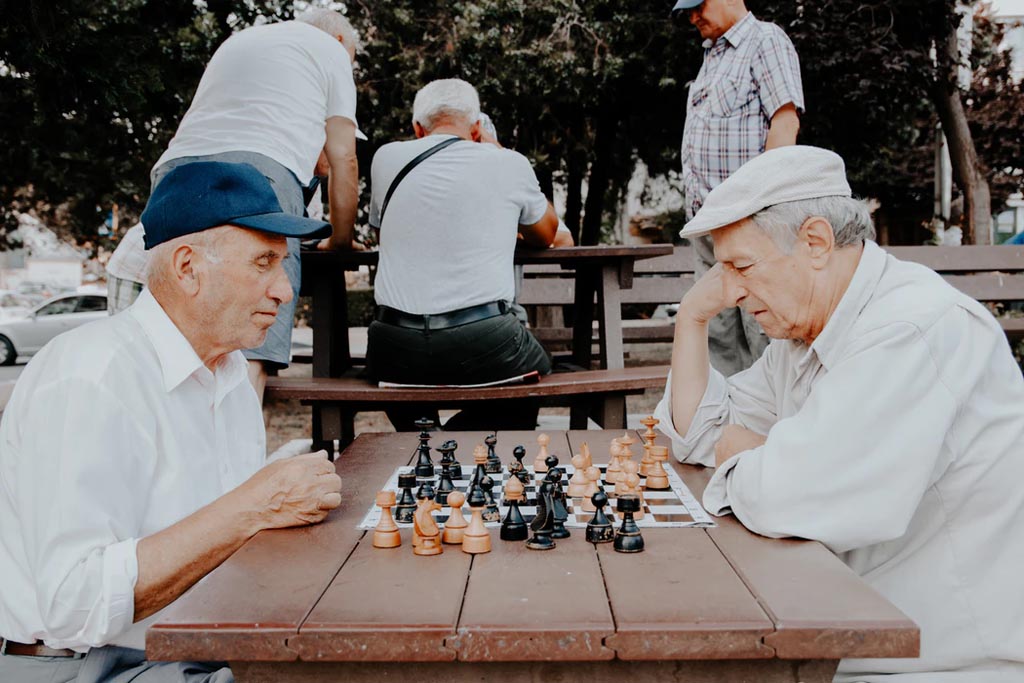 Photo courtesy of Vlad Sargu via Unsplash
The pandemic has hit people hard, particularly our lolos and lolas. According to a study by Age UK, the mental health of the elderly faces upheaval due to the social deprivation they are experiencing. Especially now that they are still not allowed to go outside even if health protocols in the Philippines have started to ease up.
This is why Nene E . Jereza of Flair Towers in Mandaluyong is thankful to DMCI Homes because the company never forgot to look after her and her children during the pandemic.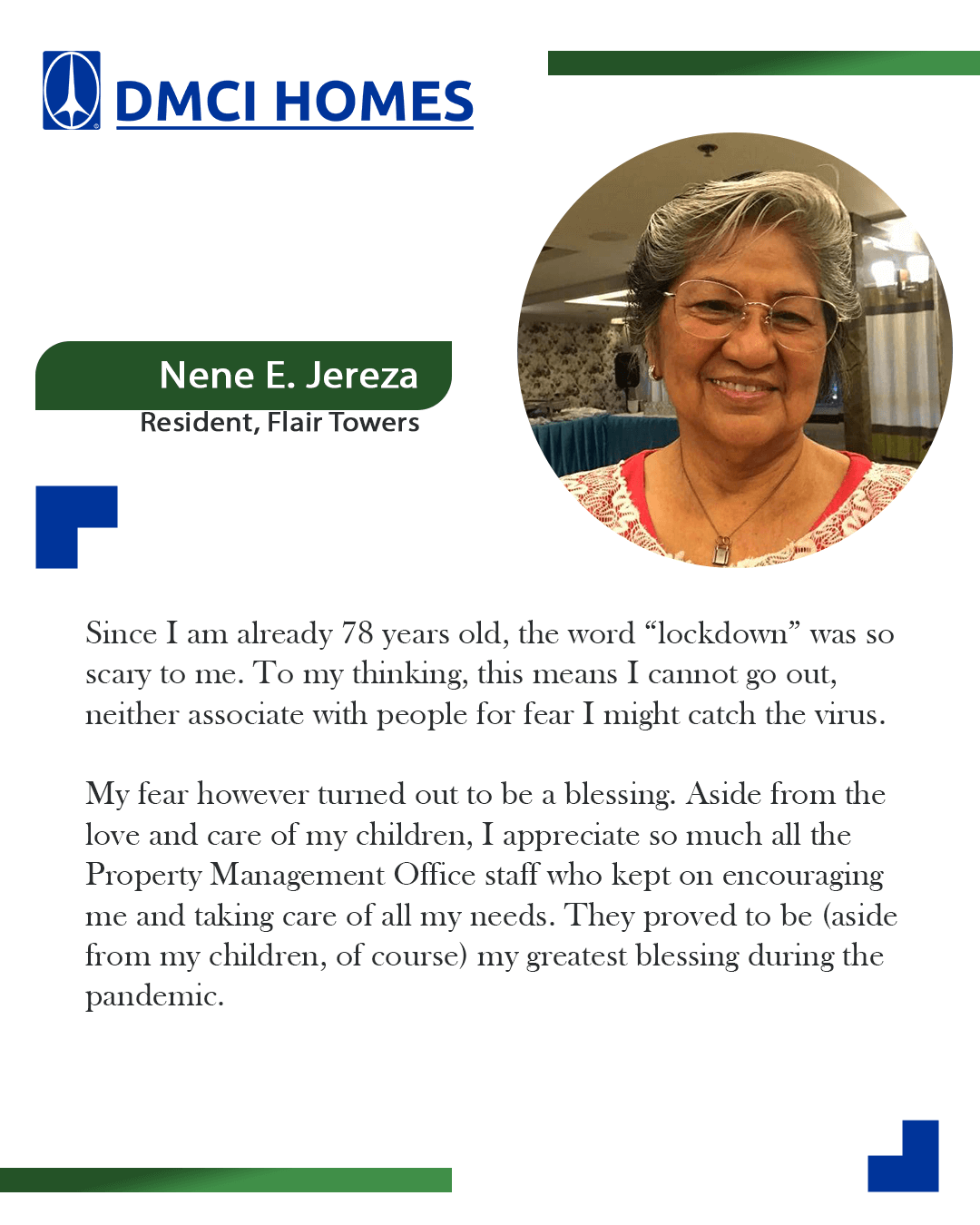 Condo living also provided Richard Dumlao of Tivoli Garden Residences, also in Mandaluyong, to maintain contact with his friends from his group called Tivoli Tai Chi. Having company according to him, kept the COVID blues at bay.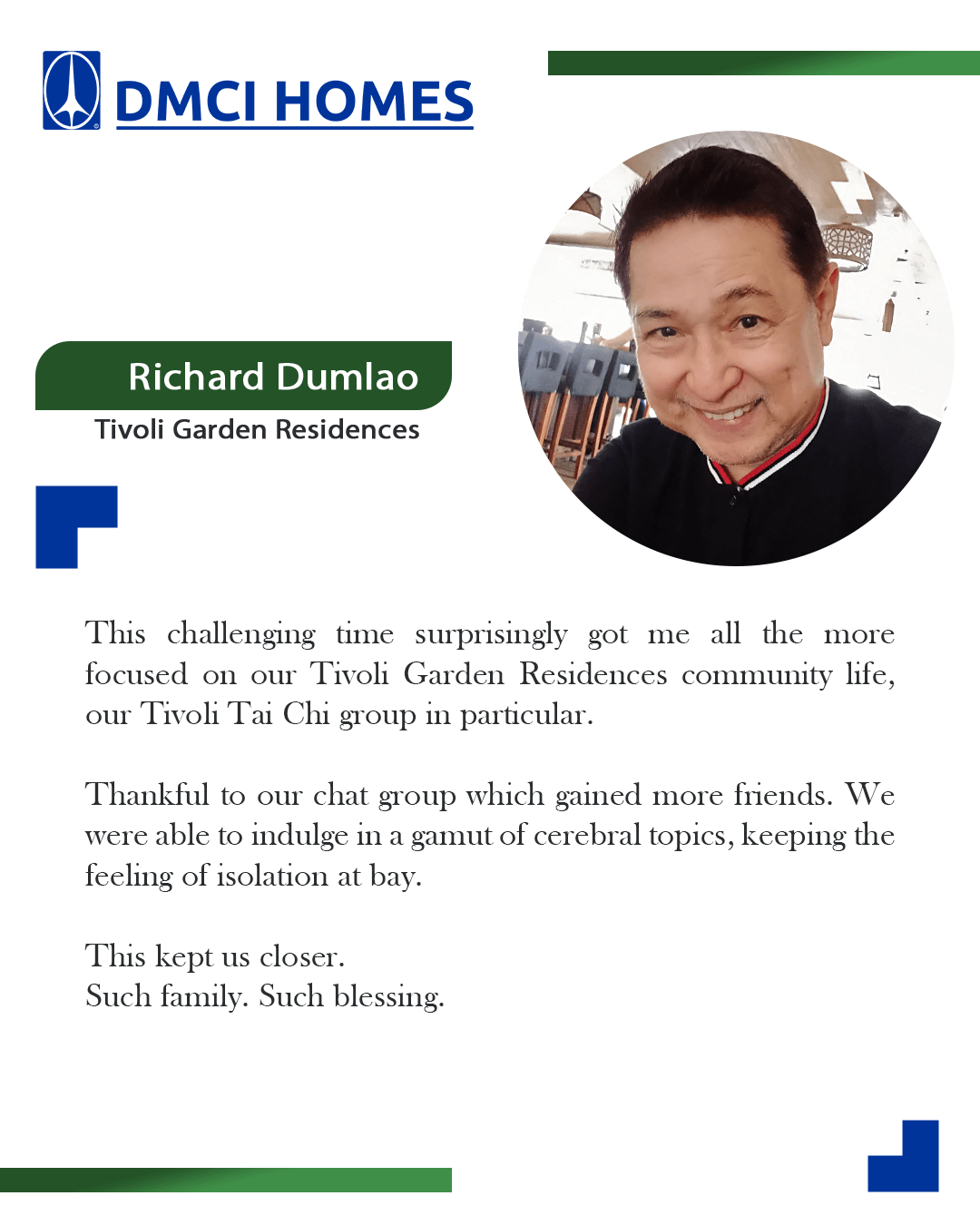 DMCI Homes cares for its tenants no matter what age, gender, and background they are coming from. That is why one of the reasons why you should invest in a condo with DMCI Homes is having an accessible community and a customer-oriented staff always ready to assist their tenants.
Employee engagement.
Photo courtesy of You X Ventures via Unsplash
DMCI Homes cares for its employees and personnel as much as it looks after tenants. Employees' health are prioritized and ensured during the pandemic. As Lou Brigette Ramos testifies, DMCI looks after them by providing them several benefits so they can work safely and worry-free.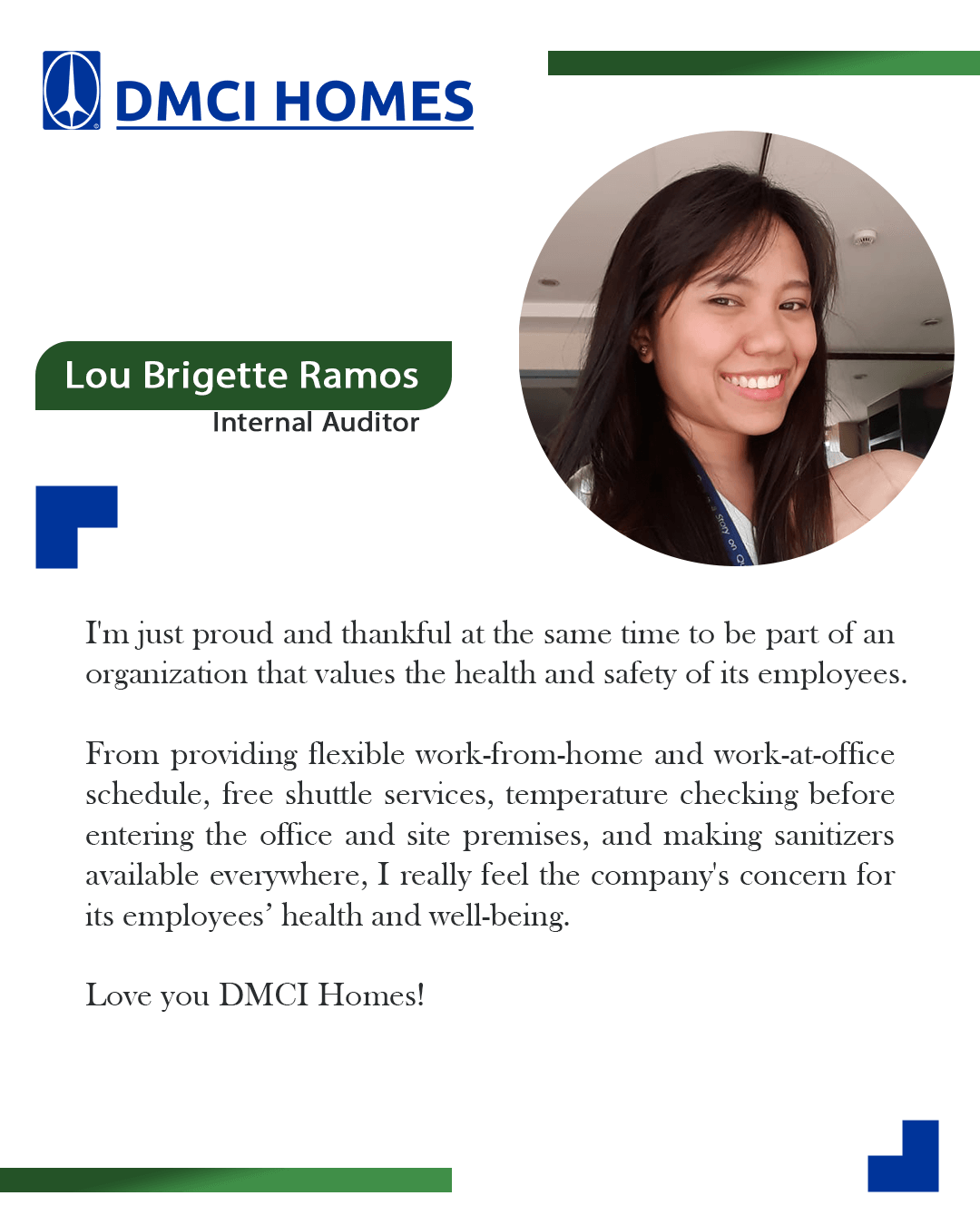 More importantly, DMCI sees its workforce as part of its large family – a kind of care considered by Danilo Resurrecion as a blessing that helped him and his family survive the pandemic.
Being in a family doesn't merely refer to blood relatives. Other people could also be part of the family thanks to our shared experience with them. These experiences forge a strong bond that binds communities together. DMCI is a tahanan for all its employees amid the pandemic. For DMCI Homes believes that no person should be left behind.
These stories are just some of the many constellations of lives changed by condo living in DMCI. If you're looking for a safe space where you can find a community that is ready to help you to become your best self, why not consider living in a DMCI community and experience their customer-oriented treatment?
At DMCI Homes, you don't just live in a condo, for you also live in a community that cares for people coming from different walks of life.