Fortis Residences brings to life Makati-living, reimagined.
Makati – especially the Chino Roces area – has built quite a reputation across the metro as the center of the hustle and bustle (aka, the place is downright busy). It's as if there is no place for peace and refuge in an area marked by hurried footsteps and busy hustlers. 
Fortis Residences – a DMCI Homes project in Chino Roces – aims to change this narrative. Right in the middle of towering commercial skyscrapers and streets perpetually filled with action, Fortis Residences serves as a much-needed oasis, complete with a design that truly makes residents feel like they're worlds away from stress. 

Stepping Into Fortis Residences is Like Leaving the Hectic World On Your Doorstep
The first thing that will welcome you is calm and greenery. 
The sprawling green lawns and trees will remind you of where you are – a home where you can relax and rejuvenate after a long day in Metro Manila's concrete jungle.
Fortis Residences is located along Chino Roces Avenue and close to commercial and trade centers. But despite the condominium's prime spot, it's a far cry from the other buildings along the blocks. 
This DMCI Homes' condo in Chino Roces will be built following the company's tradition of making properties that elevate urban living through resort-style aesthetics, where residents can rest and rejuvenate even if they're living at the heart of the busiest cities in the Metro. 
With its stellar location, world-class amenities, and overall design that invites you to recover from your 9-5 stress, Fortis Residences will prove that even at Chino Roces, you can mix business with life's mindful pleasures.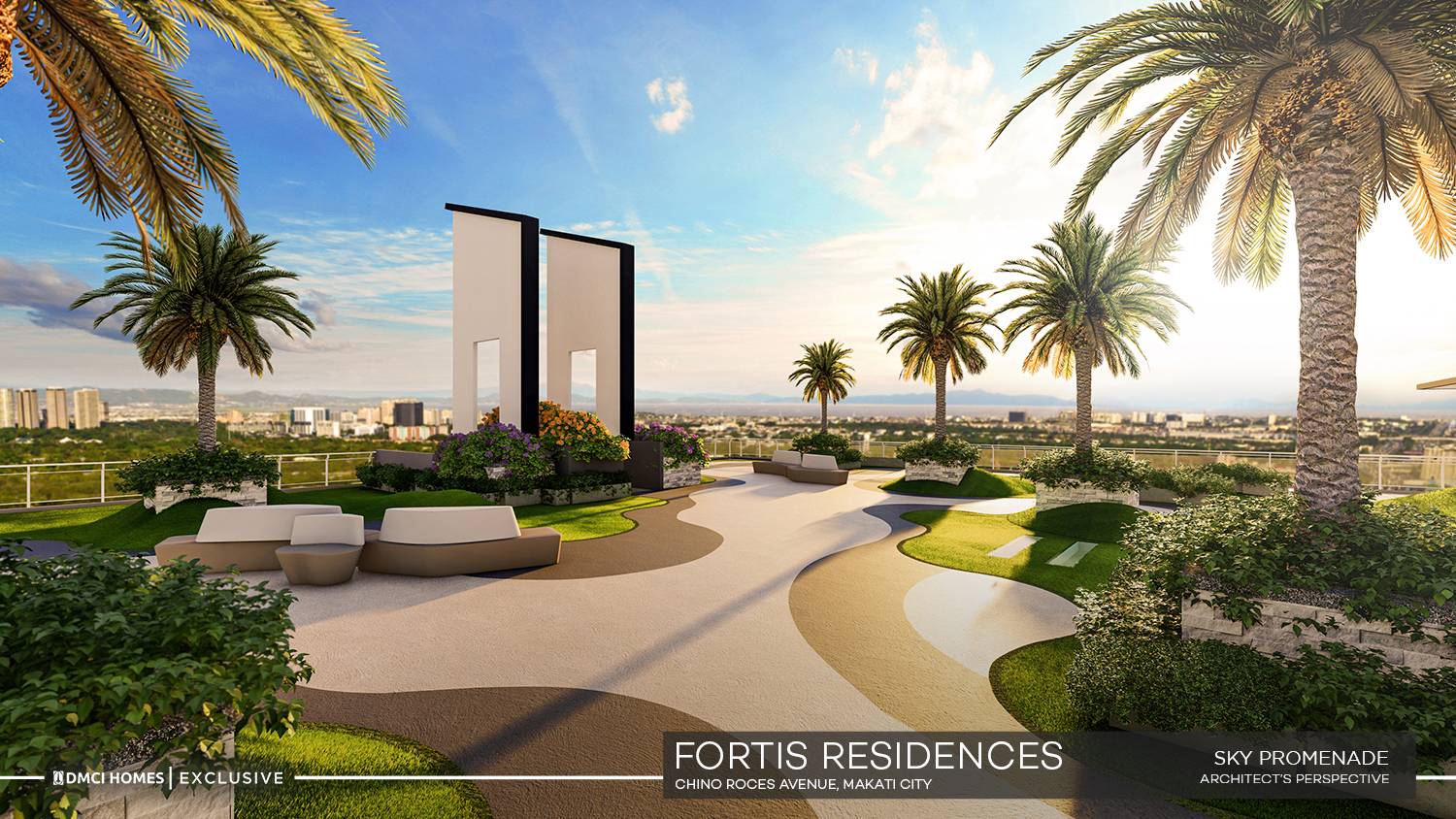 How You Can Unplug From the Hustle and Experience Calm at Fortis Residences
Just like other buildings along Chino Roces, Fortis Residences comes in a towering design – literally. 
The building will have 36 residential floors, thus the high-rise style. But unlike other commercial and residential buildings along Chino Roces, Fortis Residences will have distinctive qualities, one of which will be evident in its facade: greenery.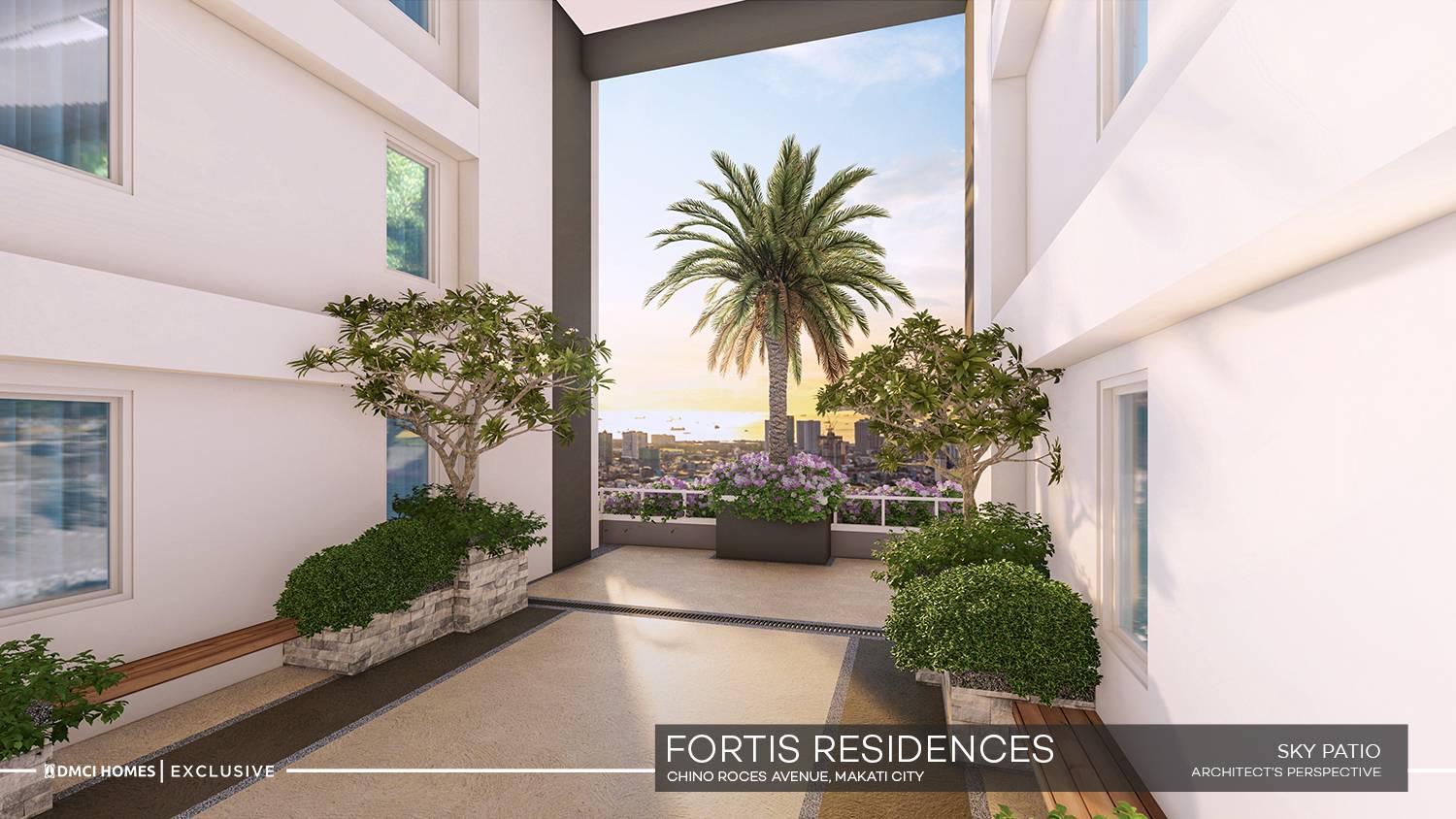 At Fortis Residences, The Greenery Will Give You a Break from The Concrete Jungle
Fortis Residences will be home to a unique cosmopolitan condo design that counts on nature to set the relaxing tone of the place. 
Instead of enclosed, air-conditioned lobbies, Fortis Residences will go for open-space lounge areas that will be accented with greenery all around. The space – which features an airy, relaxing vibe – is an ideal welcome for anyone exhausted from their 9-5. 
The gardens offer a daily respite for anyone who wants to soak in nature's incredible energy before heading into a hectic work day. 
And if you need a space where you can breathe out your stress after a long day, you can slip into the gardens, enjoy the calming greenery, or meditate on the sound of rustling leaves.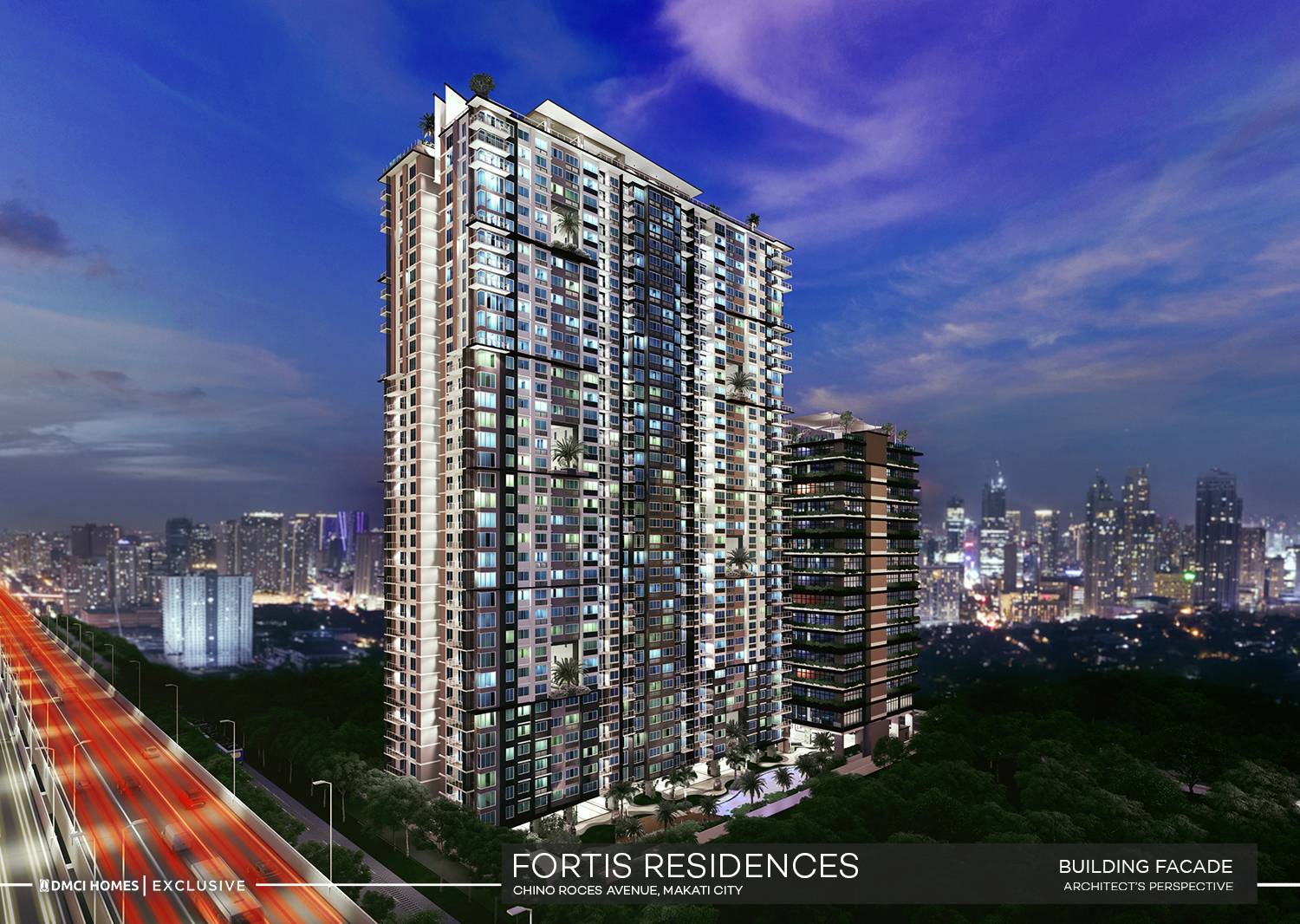 This New Condominium Along Chino Roces Will Help You Put Yourself First.
For entrepreneurs and professionals, a day can be filled with overwhelming demands! If you're a businessman or a professional struggling to follow a work-life balance, Fortis Residences in Makati is for you. 
This new DMCI Homes Exclusive condominium in Makati will have open spaces for interacting with other residents, a swimming pool for anyone who loves water exercises, and a basketball court if you love a good sweat before starting the day. 
With the amenities just a stone's throw away, you can work on yourself before and after you meet the demands of your work life.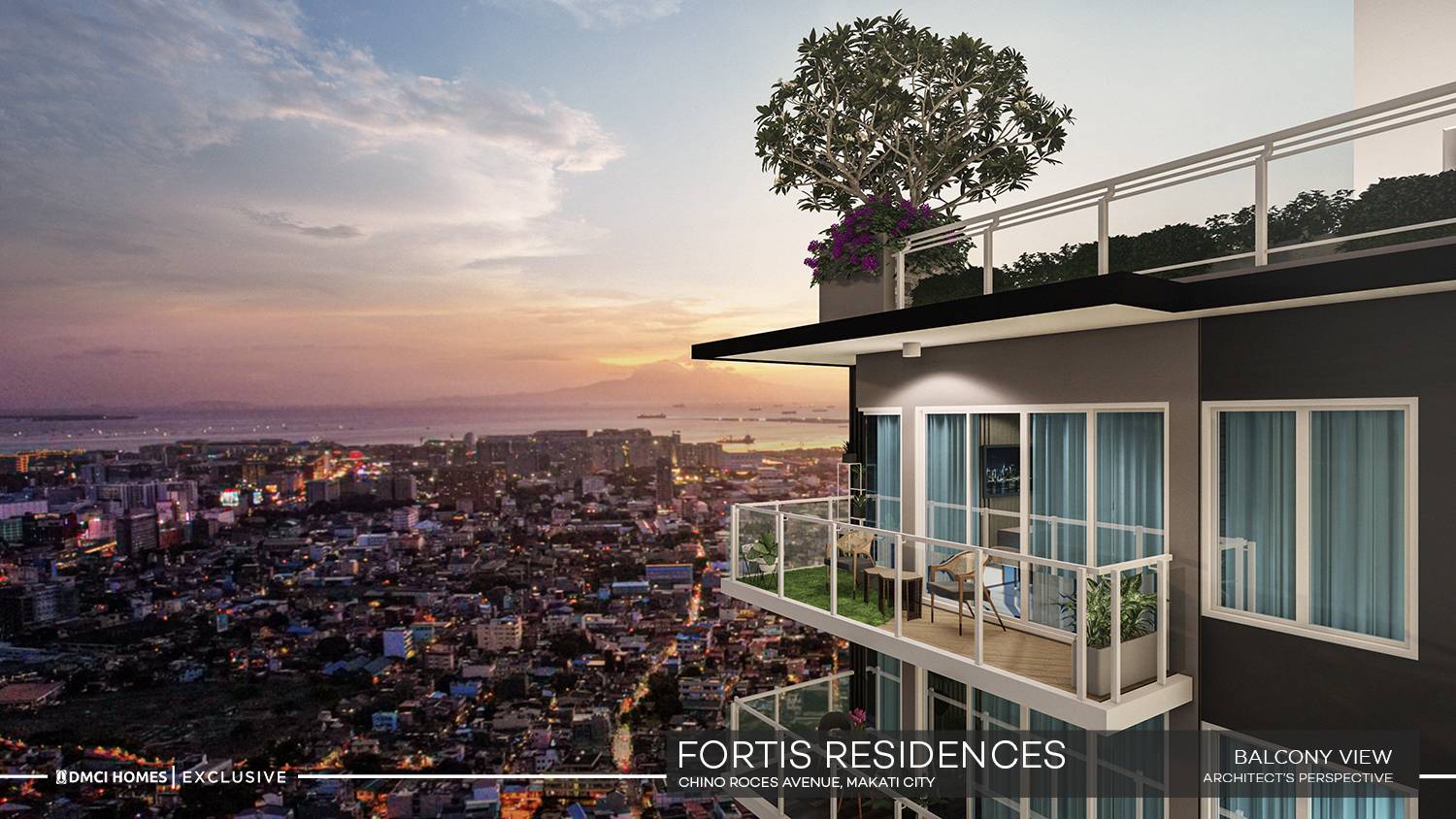 The Accessibility of Fortis Residences Will Not Keep You From The Wonders of Makati
Saying yes to living in Chino Roces is saying yes to some of the best places in Makati! Fortis Residences is for you if you want a condominium in Makati that gives you access to all that the city has to offer. 
This DMCI Homes condominium in Chino Roces is organically connected to the Makati Central Business District – a feature that makes Fortis Residences an ideal crib for people in business and professionals alike. 
Living along Chino Roces also makes the nine-to-five life even better. The neighboring blocks' social scene comprises good food, great drinks, and the best people. 
Those planning to build their business and family in the area will love how easy it is to find schools, hospitals, and family-friendly entertainment. 
Fortis Residences Gives You the High Life Without the High Stress
Imagine being welcomed in a place with elegant interiors and spick-and-span lawns and gardens. Living in Fortis Residences feels like you're perpetually enjoying your days in a world-class resort. 
And isn't that what one needs after an entire day of hustling? 
At Fortis Residences, you can always have the perfect sanctuary that reinvigorates you to become a better performer in every sense of the word. 
– 
Fortis Residences is for the entrepreneur building their empire; for the professional breaking ceilings in the corporate ladder; and for young families who want to achieve all their dreams. 
Built to serve as your sanctuary in the city, Fortis Residences gives you the best that Makati can offer without wearing you down.