DMCI Homes mounted its first community talent contest for kids, dubbed "DMCI Homes' Little Stars" last October 12, 2013. Eight (8) children-residents ages 12 and below vied for the title and cash prize in the event held at Casa Real in Town Center at Acacia Estates, Taguig City. The event was hosted by celebrity Jackie Lou Blanco. 13-year old Grand Winner of "Pilipinas Got Talent" Season 4, Roel Manlangit, also performed.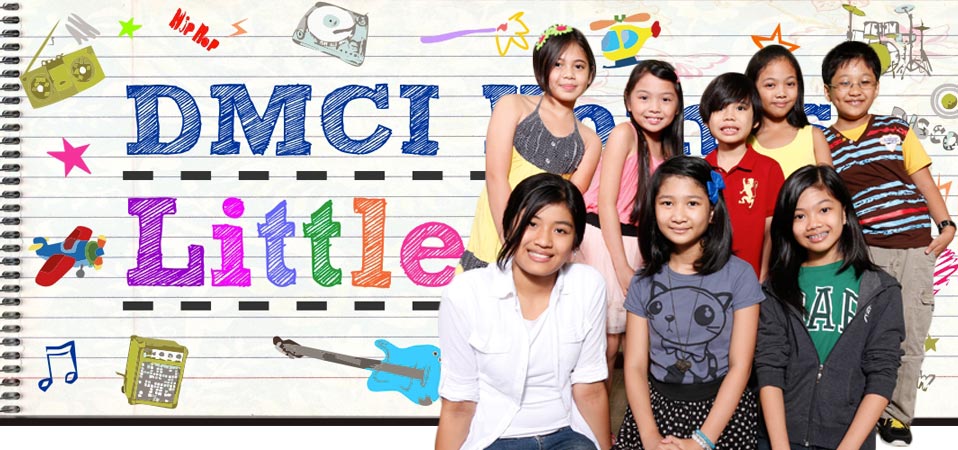 DMCI Homes' Little Stars contestants are from various DMCI Homes communities within Metro Manila. Angela Justine dela Cruz (10 years old) from Mayfield Park Residences in Pasig City is the first DMCI Homes' Little Stars Champion and also took home the Php 50,000.00 prize money. Marcus Rene Levin Leocario (9 years old) from Rosewood Pointe in Taguig City is first runner-up with Php 30,000.00 cash prize and Bhrianna Chriszeil Chua (9 years old) from Palm Grove is second runner-up with Php 15,000 cash prize. The special prize for Community Support in Talent Development was awarded to Palm Grove with a cash prize of Php 15,000.00.
Other contestants who showcased their talents were Charlene Lee (12 years old) from East Ortigas Mansions in Pasig City, Adri Dominique Antenorcruz (11 years old) from Cypress Towers in Taguig City, Mikel Aidan Torres (6 years old) from Royal Palm Residences in Taguig City, Heather Mclene Asiatico (9 years old) and Rinoa Rei Sanchez (11 years old) from Riverfront Residences in Pasig City.
Contestants were judged according to Talent/Skill, which is 60% of their total scores, 30% for Stage Presence, and 10% Popularity based on the "likes" the contestants received on DMCI Homes' official Facebook page. The judges were Ms. Ana Maria Ferrer, Vice President for DMCI Homes Property Management Corporation and Mr. Jan O. Venturanza, Senior Marketing Manager of DMCI Homes, Prof. Roselle Pineda, Assistant Professor at the Department of Art Studies in University of the Philippines, Diliman and Ms. Marites Gubi, PR Head from Star Magic.
DMCI Homes' Little Stars is organized by DMCI Homes with an aim to highlight community talents and promote engagement among residents by fostering community ties.  The contest also served as a platform where residents can hone their children's talents. Mrs. Odette D. Dela Cruz, Champion Angela's mother said, "It developed her confidence. It also made her realize the importance of having support from community, friends and family. Living in a community surrounded by family and friends, molding a strong and ideal character is not impossible."
The activity helped first runner-up Marcus gain confidence, according to his mother, Mrs. Marielle O. Leocario, "Since it is Marcus' very first talent contest, it was not easy because he had doubts that he can do it. But through practice and encouragement from family, friends and the community, he learned techniques for better voice quality, achieved discipline, gained confidence and learned to appreciate his talent more."
The activity was well-received in the community, Mrs. Joeline Cris L. Esmino, second runner-up Yhanna's mother noted, "The Little Stars activity is a very good one for children, to develop their talent and it is also good exposure for them. They can develop socially and will practice more with their interaction with other people. It helps children get involved in community service and help them expose their talents. It will enhance and practice moral values."
Apart from putting forward resort-style homes for young Filipino families, DMCI Homes delivers its brand promise of a vibrant community life by keeping the company involved even after the completion and delivery of their homes.