Celebrating Valentine's Day isn't just reserved for couples. While most people associate February 14 with dates and sweethearts, Valentine's Day is also the perfect bonding time with the kids and celebrate love.
As this day is an opportunity to express your feelings for the people you love the most, what better way to do it than through crafts you can make together. With these creative and fun projects, your family will definitely be laughing and loving each other more.
This Valentine's Day, your family can indulge in different activities together—from the usual baked goodies up to unique arts and crafts projects. Here are 14 DIYs you and your whole family can do for a fun-filled celebration of love.
1: Lovely brownies-your-way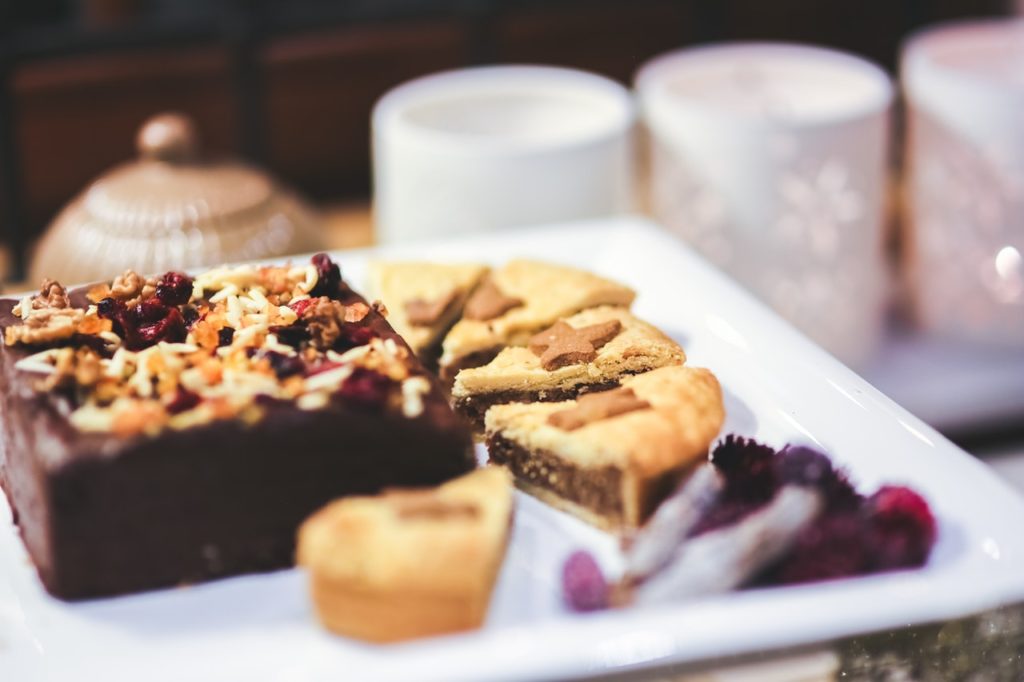 Photo courtesy of Kaboompics.com via Pexels
Let's be real: everybody loves brownies, from the seniors to our youngest, this delectable dessert is surely a crowd favorite. Besides its great taste, what makes brownies so likeable is that the process of baking them can be a treat in itself.
Picture this: you, your partner, and your children (if you have any) all working together and doing your part in the creation of what you will be gobbling down later. Also, who doesn't enjoy licking batter off the spatula? Baking brownies is truly a family-friendly activity.
For your Valentine's Day bake-off, pick a brownie recipe that isn't too complicated so that everybody can lend a hand. After deciding on the recipe, in order to turn the baking session into bonding time with the kids, you should allow them to choose their own toppings and decorate their own brownies. 
They can choose from nuts, chocolate chips, rice krispies, and so much more. If this DIY kicks off, expect it to be a family tradition.
2: Valentine's Day candy jar
Sticking with the sweet theme from the first DIY, this second one will surely be a treat for your loved ones! All you need for this is an empty jar which you are no longer using and all the candies that are considered family favorites!
In order to make the most out of this bonding time with the kids, you can all make personalized jars for yourselves containing one's favorite sweets! There's one for you, one for your partner, and the rest is for your kids. It's a perfect way for the family to get to know each other's sweet tooth.  
3: Heart rocks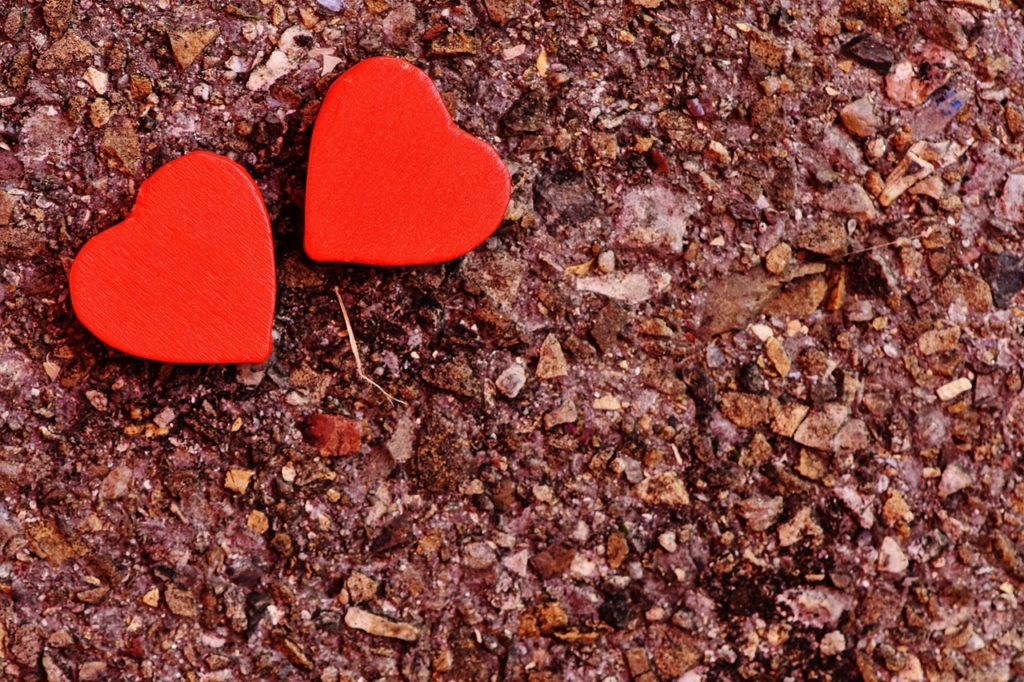 Photo courtesy of Pixabay via Pexels
A common item in many DIY articles out there, heart rocks will truly spark the curiosity and creativity of the young ones. This DIY is perfect even for those living in a DMCI Homes condo because all you need are rocks of different sizes and shapes as well as some paint for the design. You can even ask your kids to bring home their own rocks to create room for more creativity. Once you have the rocks, you need to paint hearts on them. Use a stencil to make the hearts perfect. You may also write the names of every family member on each rock to make it more special.
4: Love slime
Let's face it: kids like to play with gooey stuff. This Valentine's Day, give them what they want and create your own love slime! To make slime, you need glue, baking soda, contact lens solution, red food color, and some heart-shaped glitters. First, pour the glue, food color, and glitter, and mix them evenly. Add the baking soda to the mixture and stir until smooth. Add 2 tablespoons of contact lens solution and stir slowly. This will make the mixture harder and stringy. Continue mixing until the ball of slime forms. After mixing, you may start playing with the slime. Relaxing and fun!
5: Heart-shaped dream catcher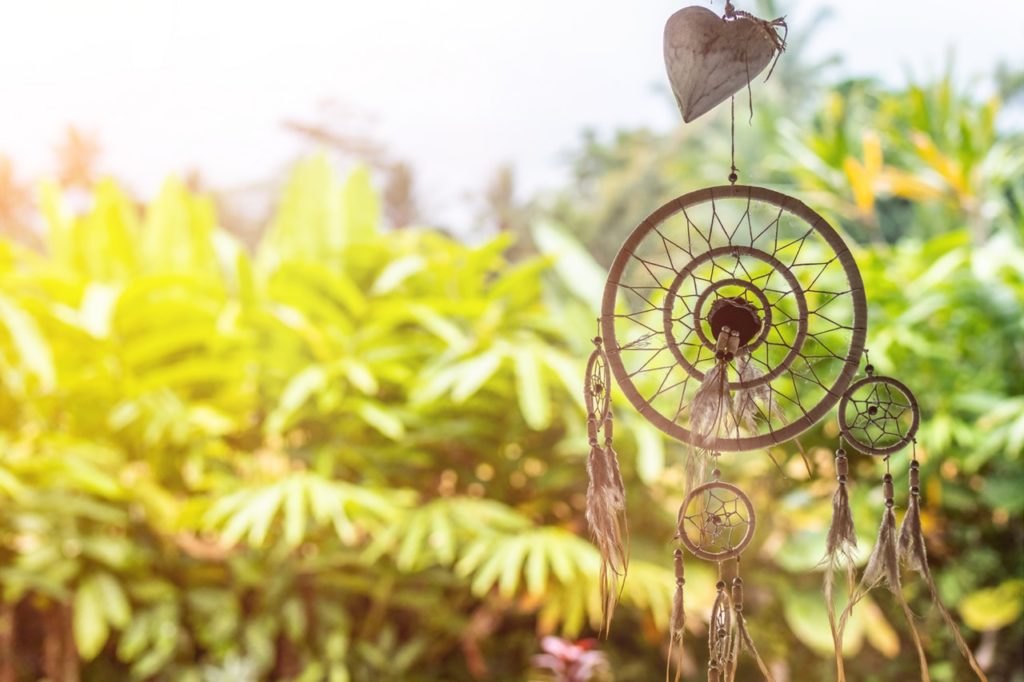 Photo courtesy by Artem Bali via Pexels
We've all had bad dreams at one point in our lives. For kids, these are truly scary experiences. For Valentine's Day, why not indulge yourselves in creating your own heart-shaped dream catcher. After this DIY, your kids will definitely be sleeping soundly. Besides, the dream catcher is a great representation of how your love for each other is what will get you through bad times. There are many tutorials available online on how to build a heart-shaped dream catcher.
6: Cupid's arrow pencils
Cupid is an icon of Valentine's Day and even your kids will be delighted to be having a DIY craft about the famous god of love. With Cupid's arrow pencils DIY, your kids will be enhancing their creativity as well as their preparation skills for their school requirements. To do this craft, you will need art papers, pencils, scissors, and double-sided tape. Start by cutting out hearts and arrow feathers from your art paper. Make sure to cut them all in one size. Tape two arrow feather on each side of the pencil's eraser head, and two hearts on the other end of the pencil. And voila! You may play cupid with these pencils on Valentine's Day.
7: Love jar
Photo courtesy of Jessica Lewis via Pexels
Communication is a big part of love's package and it would be best if children learned how to communicate their feelings at an early age. This Valentine's Day, busy yourselves with the family-friendly activity of creating your own love jar! Inside a mason jar will be folded pieces of paper containing lines from a family member's favorite film or movie. It will also include different reasons why the person is great and what the family appreciates about them.
8: Love sock pillows
Instead of buying a new stuffed toy for your kids, why not create one with them! Using old socks, some cotton, buttons, and different colored cloths, your child can have a customized stuffed toy to play with. Not only were you able to save on costs, but you were also able to have a much-needed bonding time with the kids.
9: Love boat
We're sure that you've created a paper boat before but have you or your kids made it using a love letter? For this Valentine's Day family-friendly activity, the entire family will write down a love letter they can dedicate to anyone and turn that into a boat. If you can, you can also go to a nearby body of water and set your boats sailing at the same time — this will definitely bring the family closer together.
10: Valentine's Day bookmark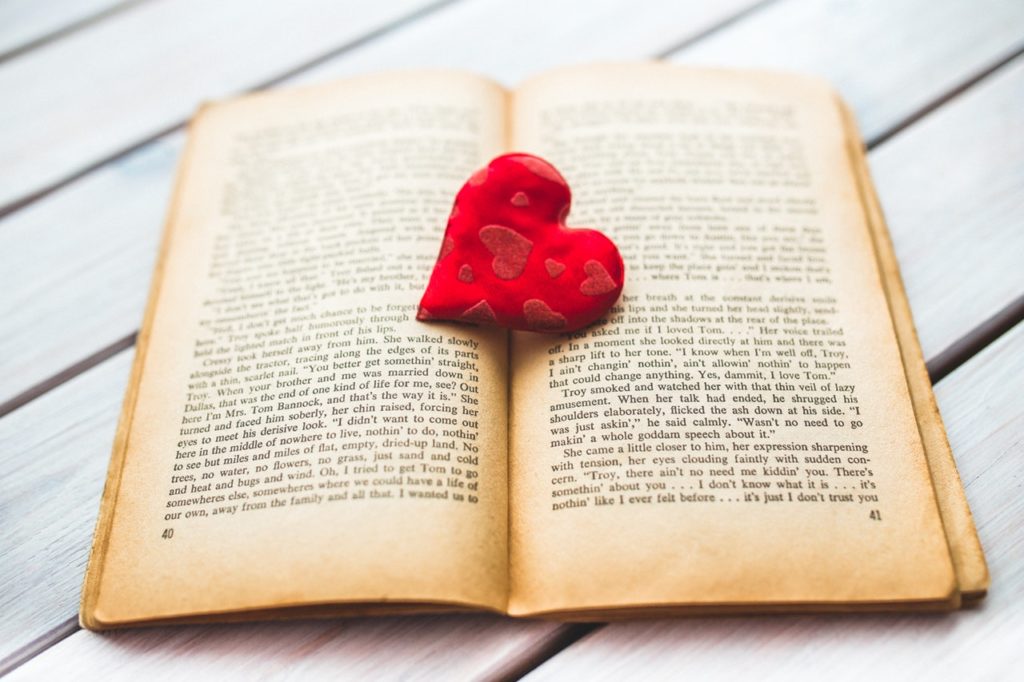 Photo courtesy of Kaboompics.com via Pexels
Reading is a way to expand one's knowledge and broaden one's horizons. Let your kids reap the benefits of reading by nudging them towards books with this simple yet fun DIY. This Valentine's Day, ask your family for a list of their favorite books and just pattern the bookmark design for them. Cut a rectangular shape on a cardboard and cover it with art paper. Cut a heart shape on a red art paper and tape it to the top of the cardboard. You may write a family member's name or a quote to make it more personal. If someone has no favorite book yet, Valentine's Day will be the perfect time to start reading a new one!
11: Hearty globes
Using unused empty mason jars, you can create the popular Christmas accessory this Valentine's Day. Just swap out the snow design with red cut-out hearts and you'll have a cute and pretty Valentine's Day accessory in no time! First, paint the jar's cap with your chosen color. Using a piece of wire, form hearts of different sizes. Paint them and glue their pointy end to the inside lid of the cap. Fill the jar with water, red food color, and heart-shaped glitter. Cover the jar with the cap and make sure it's secured to avoid spilling.
12: Fingerprint hearts
For families who are more on the artistic side, finger painting is a creative Valentine's Day DIY to explore. Prepare papers and paint for everybody and finger paint away! Just be prepared though, because it's bound to get messy. Plus, you can frame these paintings and display them around the house. Who knows, you might have a budding Van Gogh in your family.
13: Lovely family collage
Looking to build memories with your family? Creating a lovely family collage with them is perfect! Ask each member for their favorite photographs of themselves and other things that represent them — be it their hobbies or talents. After this, the whole family can work on creating the collage and what the clump of pictures will be forming. It can be in the form of a heart, a tree, a flower or anything that your family will agree to.
14: Heart keychain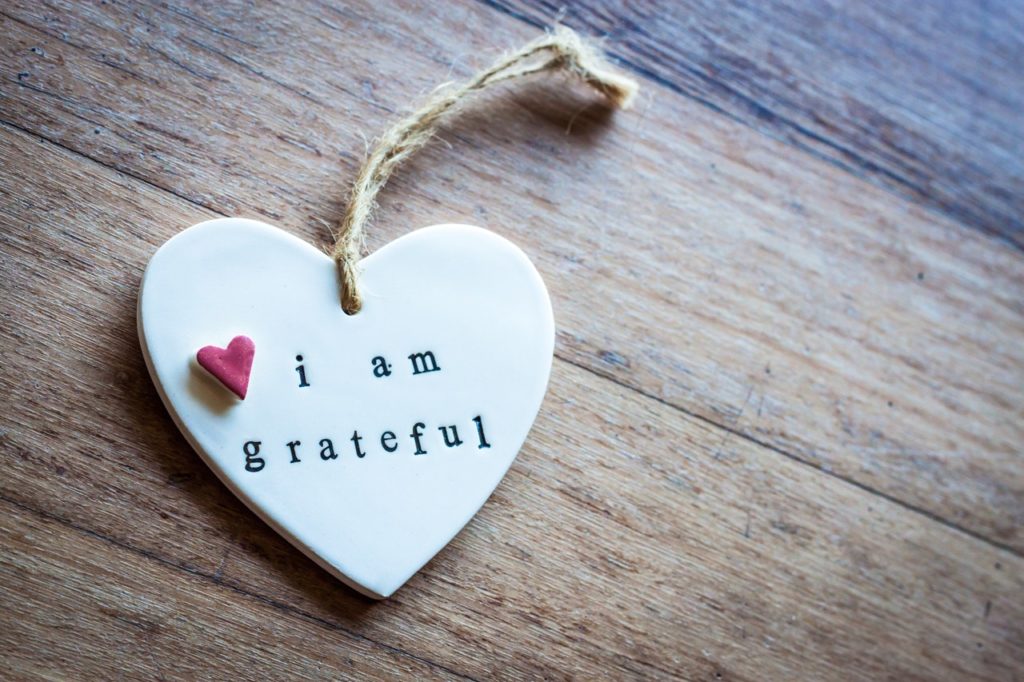 Photo courtesy of Carl Attard via Pexels
Keychains are the perfect accessory you can make together with your kids. You will need a keychain hoop, heart-shaped beads, and a piece of string. Tie knot the string to the keychain hoop. Determine the arrangement of the beads then string them to the strands. After achieving your desired number of beads, tie another knot to secure the beads. You may also acquire alphabet beads and spell out their name for a more personalized keychain. Your imagination is the limit when it comes to creating a keychain for your loved one.
Celebrating Valentine's Day does not have to be grand or big. It can be cheap and simple as long as you are spending it with the people you love. Start a new family tradition this Valentine's Day with these creative and fun DIYs you can do at the comfort of your own DMCI Homes condo. Happy hearts day!