Going out of town should be a fun and exciting experience – but constantly worrying about your condo's safety and security can seriously dampen your vacation mood. This DMCI Communities guide contains all the practical essentials you'll need to plan for your home's security.
Ready to enjoy your holiday to the fullest? Check out this list of tips to take proactive measures for protecting your property today.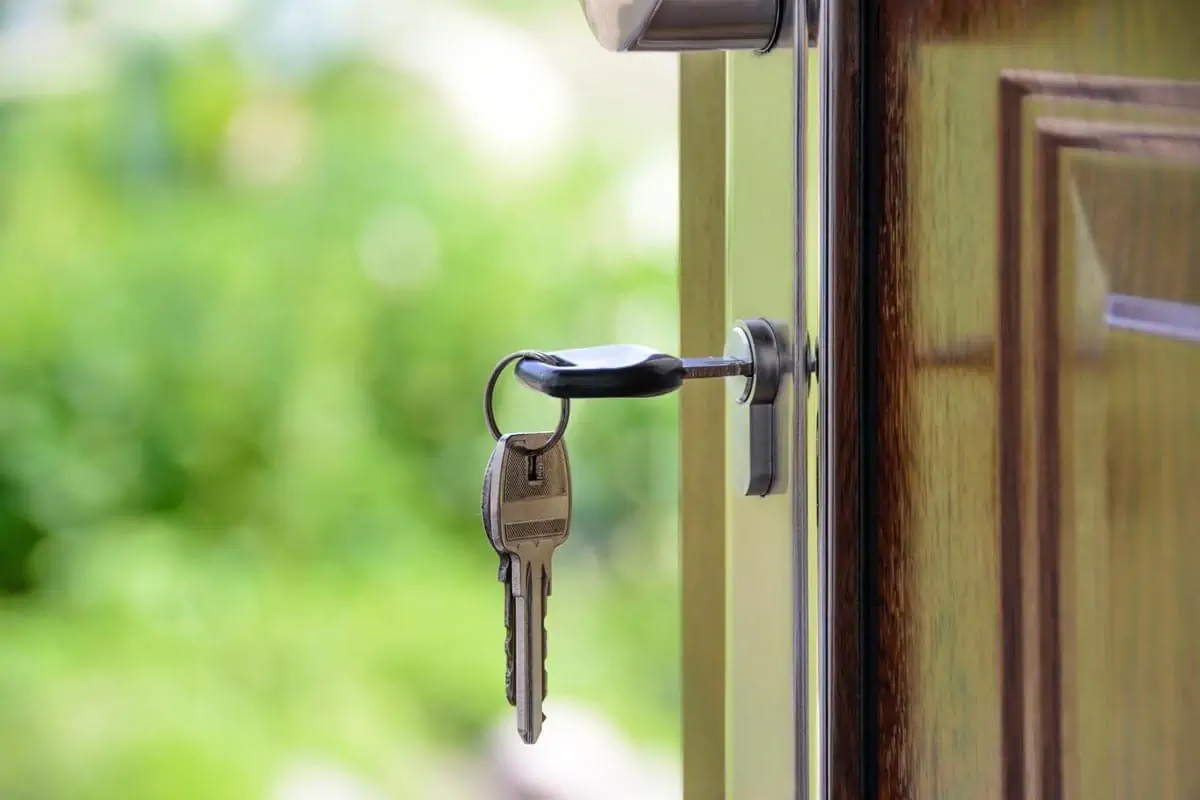 Photo courtesy of PhotoMIX Company via Pexels
Assessing your condominium security
When it comes to safeguarding your condo, you'll need to assess certain aspects of its security to ensure you're covering all your bases. DMCI Homes already has 24-hour security and CCTV cameras in all public spaces, but step will help you identify common vulnerabilities so that you can inspect them thoroughly prior to your big vacation.
When you perform this home safety assessment, make sure to check out the following parts of your condominium unit and your building's management as well:
Doors and entryways to the unit – Are they properly locked and reinforced? Do you or a trusted representative have the keys to your unit?
Windows and balcony area – Are these properly locked and fortified against potential burglars and bad weather conditions?
Hallways – Does your building have CCTV cameras in the hallways, with a dedicated condo security team watching them at all times?
Mailboxes and security boxes – Who will receive your mail for you? Are there dedicated mailboxes and security boxes for deliveries to the property?
Electronics and equipment – Are your electronics and equipment unplugged and stored away properly?
Furniture – Did you tidy up your sofa, bed, and other large furniture pieces before leaving town?
Alarms and smoke detectors – Are your alarms and smoke detectors in the place up-to-date? Are your building's alarms and smoke detectors working as well?
This list of questions and building vulnerabilities is meant to guide you throughout your assessment, to ensure nothing is forgotten prior to your extended out-of-town vacation. Want more practical tips to ensure your condo home's safety? Keep on reading for the seven most important tips to enact prior to your next big holiday today.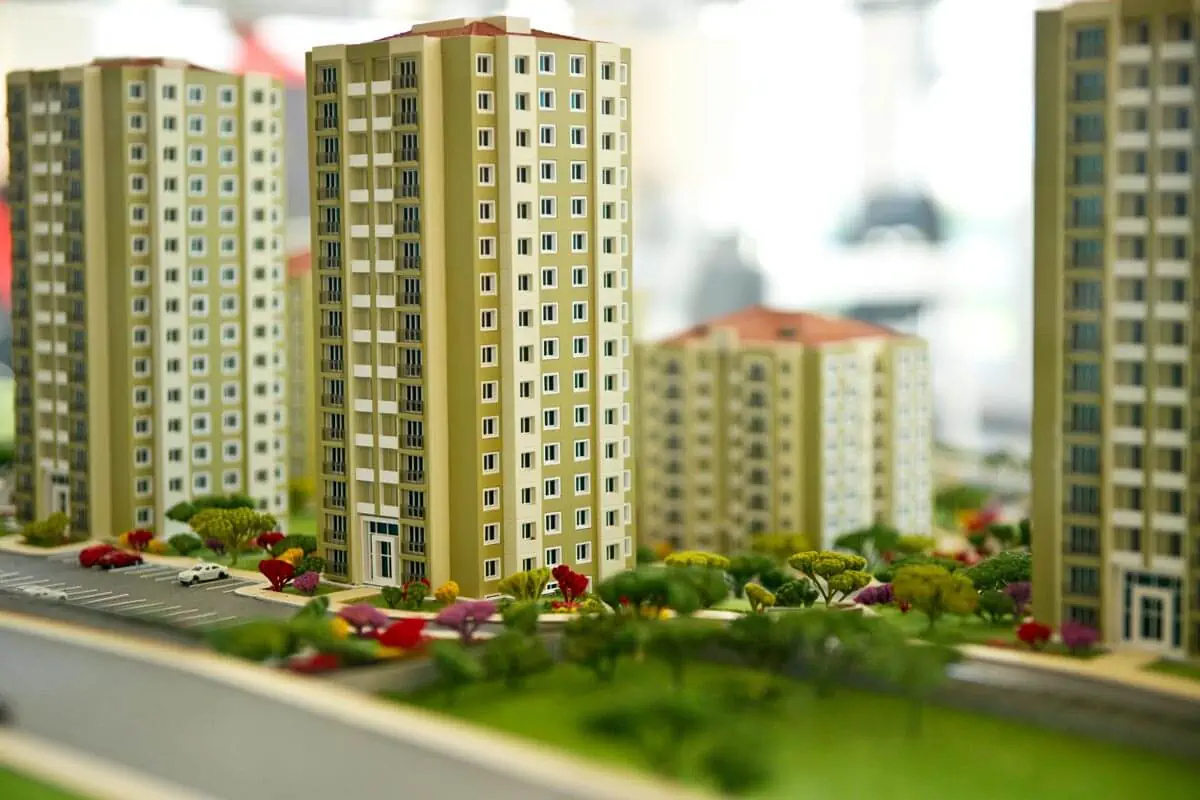 Photo courtesy of Engin Akyurt via Pexels
7 important tips to ensure your condo safety
Spend your next holiday without worrying about your condo home today. Here are seven major tips to take note of when preparing your unit before your next out-of-town trip.
1. Secure doors and entry points
The first thing you can do to ensure the integrity of your property is to reinforce all the entry points of the unit, specifically your main door or entryway.
To effectively reinforce your main door, consider replacing its old lock and key so that no one else has access to your unit except you. Install a door chain and deadbolt as well for that extra layer of protection from forced entry.
You can also install door viewers and door sensors if you'd like. This will allow you to view any activity happening outside your entryway and will set off alarms should a burglar try to break into your property.
2. Fortify windows and balconies
Windows and balconies can pose a vulnerability to your condo security because of how they can be broken or accessed from the outside. This is why it's necessary to reinforce these parts of your unit, especially if you're going away for an extended period of time.
To fortify your windows, try setting up burglar bars to stop unwanted intruders from coming in. Update the screws on your windows to prevent easy breakage, too. You can also put up shatter-resistant glass to keep outsiders from breaking and entering through your unit's windows.
To protect your balcony from intruders, move furniture away from the railings to make it harder for people to climb onto them. Install a mesh on horizontal railings to keep them from being climbable. Lastly, set up a lock or alarm system on your balcony door to stop burglars from coming in.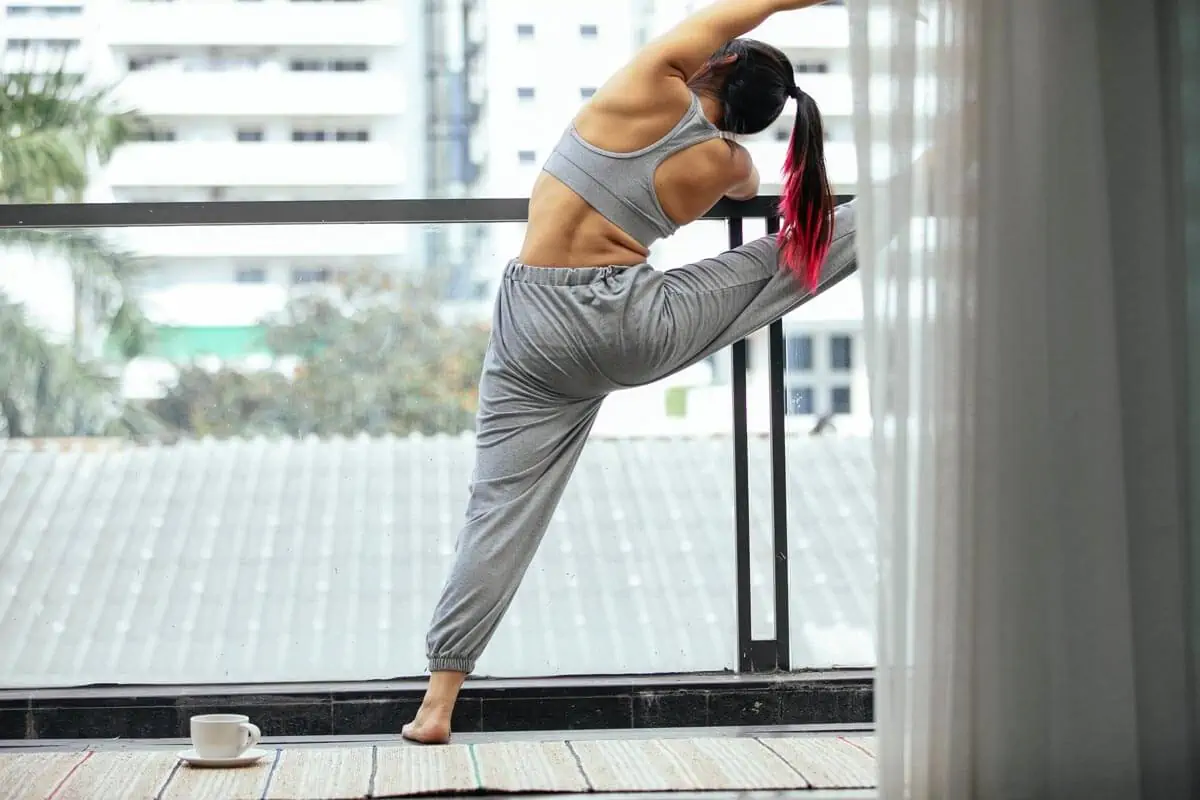 Photo courtesy of Miriam Alonso via Pexels
3. Notify trusted neighbors and authorities
Another thing you need to do before leaving is to let trusted authorities know about your travels beforehand. While you don't have to give away too much information, letting your neighbors, building guards, maintenance, and management know that you'll be away means you can recruit them to keep an eye out for your unit too.
It's important to maintain a good relationship with all these people in your community, as they can help you protect the integrity of your property while you're on holiday. So make sure to approach condo neighbors and building management in a friendly manner to gain more assistance with your home security.
4. Put away valuables and personal items
This should be a no-brainer before any long trip. Always remember to hide your valuables and personal items in safeguarded spots at home to keep them from being stolen in a worst-case burglary scenario.
You can make use of safes, lock boxes, and hidden storage solutions to hide away any valuables you need to leave at your condo. You can also take pictures of your valuables to keep track of their current state, in case anything gets damaged or goes missing.
5. Find temporary mail and package storage options
Mail and deliveries can still arrive at your door while you're gone. To make sure these packages are kept and stored properly before you go on vacation, make sure to find ways to manage your mail with your neighbors or building management.
You can redirect mail and package deliveries to your next-door neighbors, as long as they are aware of this setup, so that they can hold onto your belongings while you're away. You can also ask your building's management to receive items on your behalf at the front desk so that you can collect them when you get home.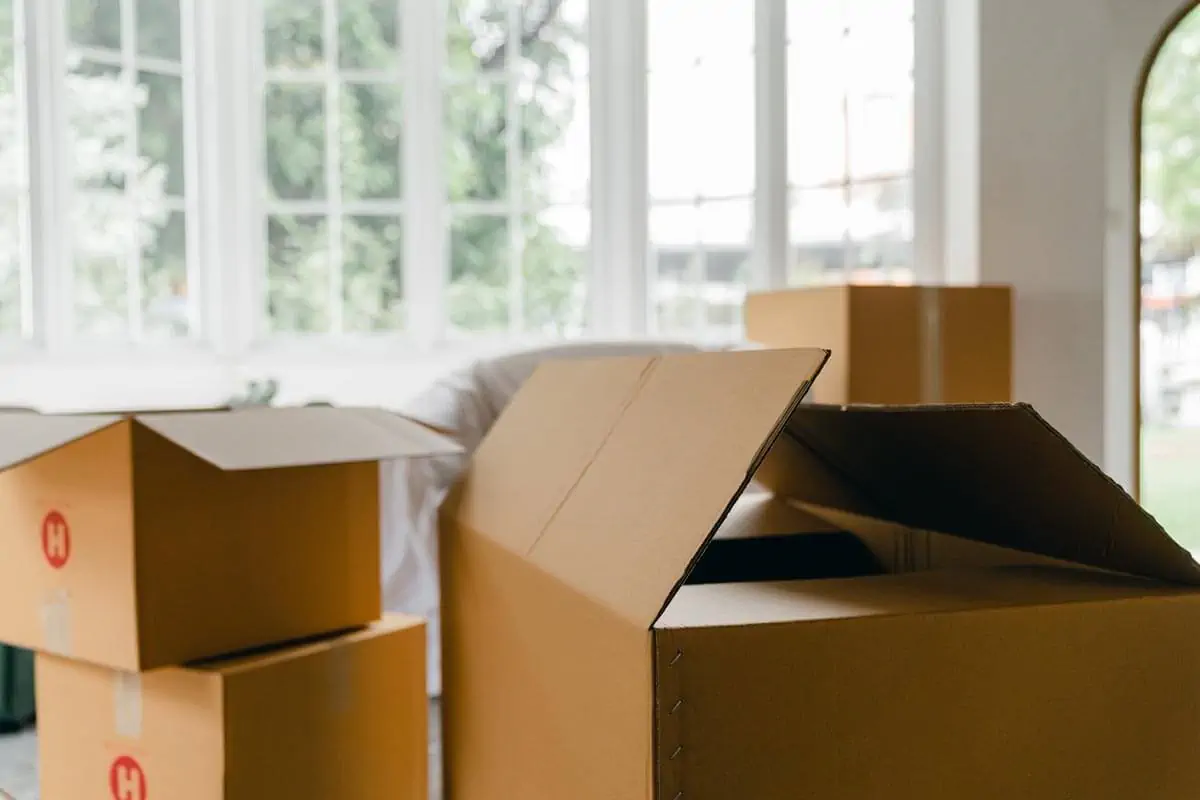 Photo courtesy of Ketut Subiyanto via Pexels
6. Invest in light switch timers
Burglars often target homes that seem empty or unoccupied. If your lights are on, however, burglars will assume you're there and will less likely target your unit. To create the illusion of occupancy while you're away on vacation, invest in light switch timers to turn your lights on and off at specific times of the day.
Light switch timers will turn your lights on and off according to a programmed schedule. This will make it seem like you're at home, even when you're out of town. With the right light switch timer, you can even control the schedule via a mobile app while you're on holiday, making this a simple but convenient way to protect your condo unit.
7. Leverage smart home technology
The last entry on this list of tips is simple: leverage smart technology to keep tabs on your property at all times, all from the comfort of your own phone.
Smart home systems like SimpliSafe, Ring Alarm Pro, Comcast Xfinity, and more can easily help you take precautions before your holiday trip. With built-in setups for indoor CCTV cameras, smart locks, sensors, and other tools, these systems allow you to take control of your condo's security – even while you're out and about.
These smart systems also come with convenient mobile apps that allow you to monitor your unit remotely. If anything untoward happens to your property, these apps will notify you immediately, and will even walk you through the next steps for calling emergency services should the need arise.
With the help of such tools and technologies, you can enjoy even the longest of holidays without worrying too much about the integrity of your unit. So make sure to leverage these systems today, along with all the other tips mentioned throughout this guide.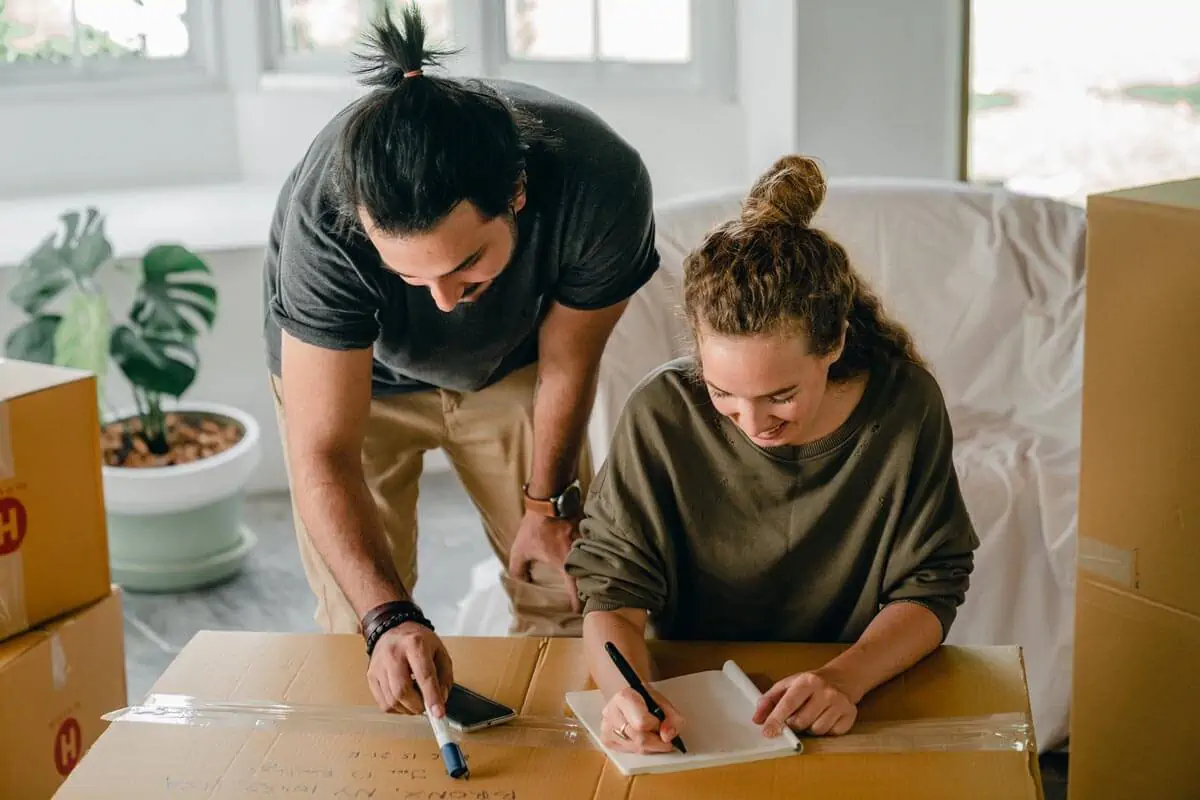 Photo courtesy of Ketut Subiyanto via Pexels
Final pre-departure checklist
Before you go and enjoy your well-deserved vacation from the metro, make sure to go through all the items on this pre-departure condo checklist:
Tidy up your home.
Set up timers for your lights.
Turn off the water supply.
Turn off the gas supply.
Unplug unnecessary appliances.
Hide valuables and personal belongings in your predetermined safe or lock box.
Test out your door, window, and balcony locks.
Test out your smart security devices and apps.
Lock your doors, windows, and entryways.
Do one last check-in with your landlord, neighbor, or property manager.
And that's it! You should be ready to go on your out-of-town trip without needing to worry about your home or your belongings. Congratulations, and have fun on your well-deserved vacation!
Key takeaways
Enjoy your holiday properly when you take the right steps to protect your condo property today. Keep in mind these three key takeaways to guide your next home security journey:
Update everything. From door locks to neighbors, make sure to update all your safety features before you embark on any trip.
Leverage smart technology. Protect your property in just a few taps with smart technologies like indoor camera apps, alarm apps, and more.
Team up with your building manager. Talk to the trusted managers at your DMCI Homes condominium to ensure your peace of mind and keep your unit free from harm today.
Questions? Don't hesitate to comment below, or to engage with us on our Facebook. Remember to download the DMCI Communities app on Google Play or the App Store to stay up-to-date with the latest news and offers too.