Summer—it's the best time to hit the beach, go camping, enroll in a summer fitness class, or book a flight to a distant country. But before you pack your bags and get going to your summer destination, ask yourself: "Is my home summer-ready like me?" We're not talking about simply keeping your condo secured from criminals. It's all about the general maintenance of your homes from bugs and electricity problems. 
If you're not sure of what home safety problems you have to look out for, here are 10 summer safety tips for your beloved home. Each tip will help you prevent general maintenance issues so that you can be sure that your condo is in good shape while you go on your summer vacation or even just stay at home.
1. Spray non-repellents for termites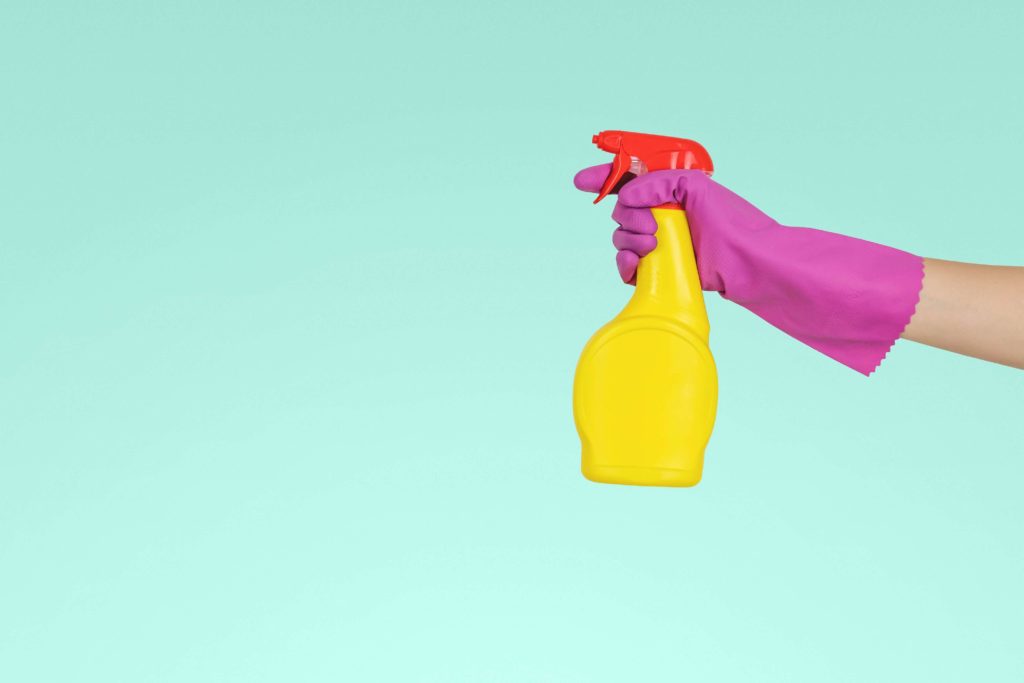 Photo Courtesy of JESHOOTS.COM via Unsplash
The first of the summer safety tips that you have to remember is about beating termites off your home. Termites sure are forces to be reckoned with. They always eat 24 hours a day and work in colonies. They also move a lot, so they can be hard to find and get rid of. So, just imagine all the damage and repair costs these tiny pests can do to your condo in just a day or two. 
To ensure home safety from termites, purchase non-repellants designed for termites. Find nooks and crannies where you suspect the termites may live, and apply the repellants there. Don't forget to ensure safety measures for your kids when storing or handling toxic materials like insecticides.
2. Try a dehumidifier to prevent molds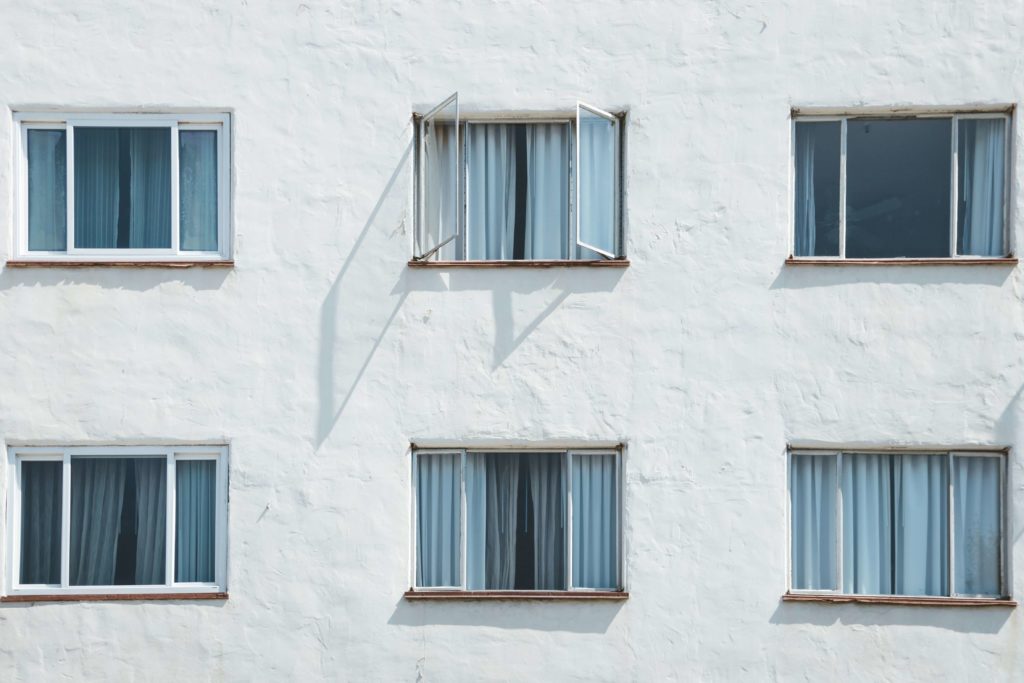 Photo Courtesy of Will Swann via Unsplash
You may think that one of the best summer safety tips is to keep your windows open. Yes, it can help lower your electric bill from using cooling appliances, but open windows have drawbacks. For one, you are welcoming moisture in your condo when you do that, which can cause your condo to feel even hotter and cause breathing difficulties as well as creating molds in your home. Molds can cause damage not just in your home but also to your health like causing allergies. 
If you want to open the windows, make sure you have a dehumidifier at home. This dehumidifier can help control the moisture in your home and may also be a good home safety tool during rainy seasons for dry air caused by the cold weather. 
3. Get a drain treatment for clogged drains
Who knew you would also need general maintenance for your drain during summer? Well, if you plan to stay at home, you might invite friends or distant relatives for a visit to your condo. Of course, a visit includes eating home-cooked meals or takeouts with your visitors. This also means more plates to wash with leftover food morsels on your plate, which can, in turn, cause clogged drains.
One of the summer safety tips you can do for this problem is to keep a close eye on the food scraps. You can easily do this if you are in charge of washing the dishes. But in case you fail to do so because you're also busy having fun, you can just get a drain treatment product to get rid of all the gunk in your kitchen's drain, which is one of the common summer household problems you can encounter. 
4. Use vanilla scent to get rid of mosquitoes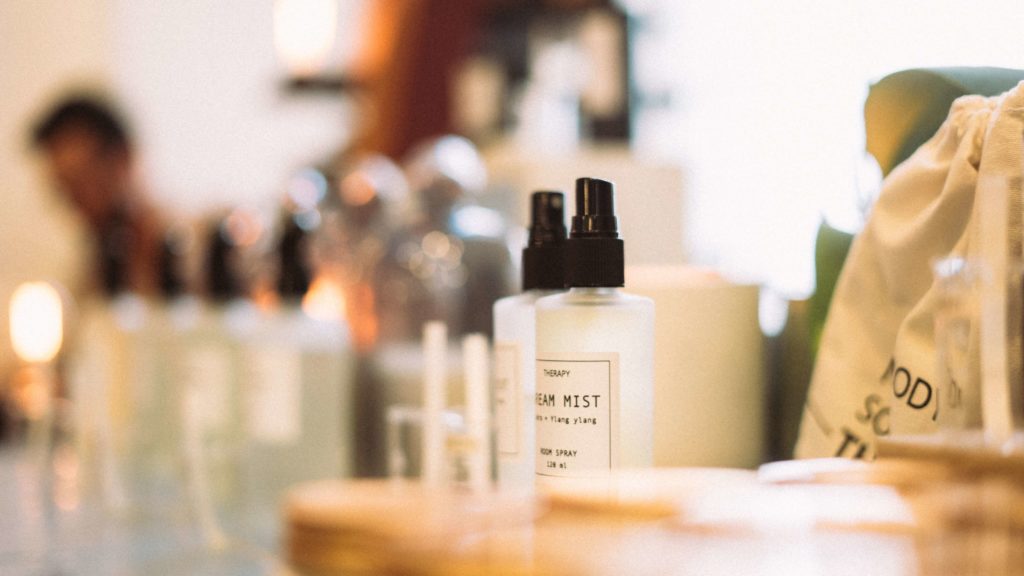 Photo Courtesy of @plqml via Unsplash
Mosquitoes are all-year-round enemies of any human. They can cause unnecessary itchy skin patches once they've bitten you. They can also be the source of the dreaded dengue fever and other illnesses. There are several summer safety tips to get rid of mosquitoes from your home, but it is best to stick to the more natural and cheap alternatives. 
For one, you can try this condo cleaning checklist to get rid of places where mosquitoes may stay, and even fight off possible allergies in your children in the process. For a natural sweet home safety measure, you can try infusing vanilla scent in your home. Vanilla fragrance is also a mosquito repellant, just like the citronella scent.
5. Have a schedule for air conditioner maintenance
For summer safety tips, air conditioners will always be included. After all, its usage and maintenance is a must during summer in a tropical country like the Philippines. Now, if your air conditioner has some sort of problem, it won't cool your home as you expect it to. There are various air conditioner parts that need cleaning from experts like coils and drains, so make sure to talk with your condo's maintenance manager for a scheduled air conditioner check. In this way, your plans for the summer won't be canceled or moved just for aircon cleaning. 
6. Get window blinds or better ones for a cooler home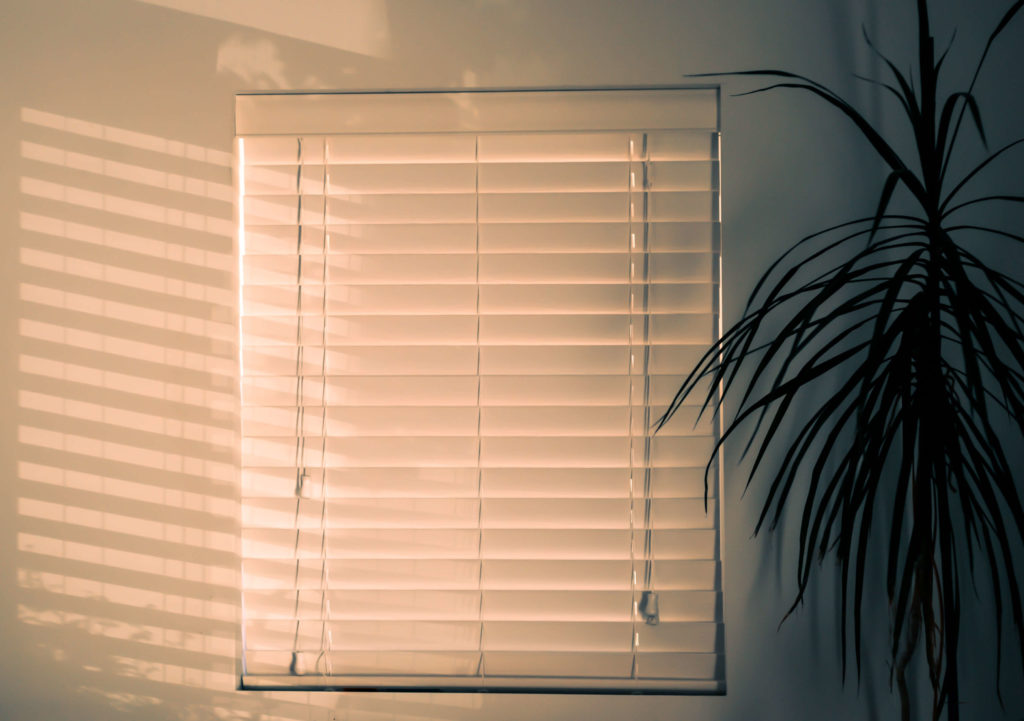 Photo Courtesy of Steve Johnson via Unsplash
No one can deny it. Summer is hot. Everything feels hot, to the point that you're already sitting in front of an electric fan and you're still sweating. But before you resort to relying on your gadgets, you may try one of these home safety tips for the summer to cool down your home.
The secret may just be in your window blinds. Keep your blinds closed during the day so that the heat waves don't make their way in your condo. Also, get light-colored window blinds for better cooling at your home. If it feels like a dim place, you can just focus on closing the south or west-facing windows. 
7. Aside from your aircon, clean your ceiling fan, too.
Unfortunately, turning the aircon all the time will cause a spike in your electric bill. This is why you have to resort to using your ceiling fan or stand fans. Also, there are days that the summer heat is tolerable, so you wouldn't want to turn on the air conditioner. 
Since you'll be using your electric fans most of the summer season, it is best also to observe their general maintenance. Don't forget to prioritize your ceiling fan in your cleaning list, since their location makes the dust in ceiling fans less noticeable. You wouldn't want dust around your condo, since it may cause allergies to some of your fellow dwellers. And as one of your home safety tips, don't resort to using a ladder and cleaning it on your own to avoid any accidents. It is best to consult your building owner about any cleaning services for your ceiling fan. 
8. Simply, don't forget to put out the trash.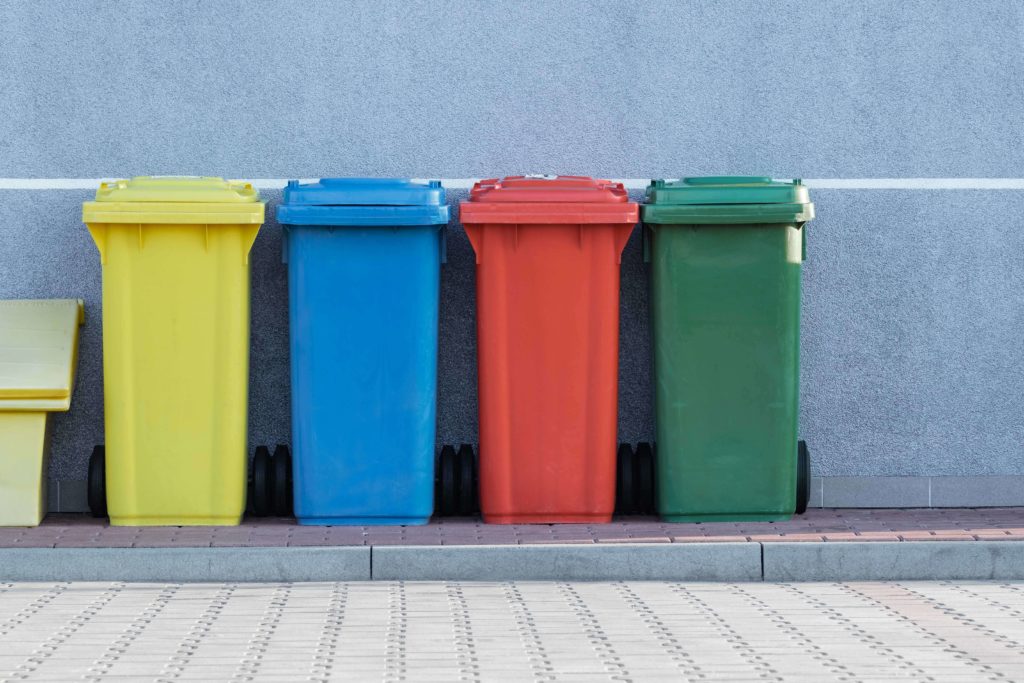 Photo Courtesy of Paweł Czerwiński via Unsplash
Sometimes, ensuring home safety can be as simple as remembering to put out the trash. Ants and flies may swarm your home if you forget to throw your leftover food from takeout or even a small wrapper of chocolate on your table. Also, it might cause an unpleasant smell in your condo once you go back from your dream vacation.
Always make it a habit to throw out the trash. Ask your general maintenance manager about garbage collection schedules and stick to them. In this way, your garbage won't pile up in your condo and cause unwanted smells or insects. 
9. Maximize your bathroom exhaust fans 
Does your bathroom have exhaust fans? You may probably just use it during the cold December months or rainy season for hot showers. But of course, you'll still use hot showers during summer if you have to wake up early and go to work or head to your vacation spot. So here's an important home safety tip for the summer: use your bathroom exhaust fan to cool your home, especially if you've taken a hot shower.
Hot showers can heat bathrooms a bit, so this heat, in turn, will travel into different areas of your condo. Keep the exhaust fan on for 20 to 30 minutes longer after you're finished showering. This will make sure that the hot air from your condo will be gone. Now that's one of those summer safety tips to remember for your bathroom!
10. Set aside time for full maintenance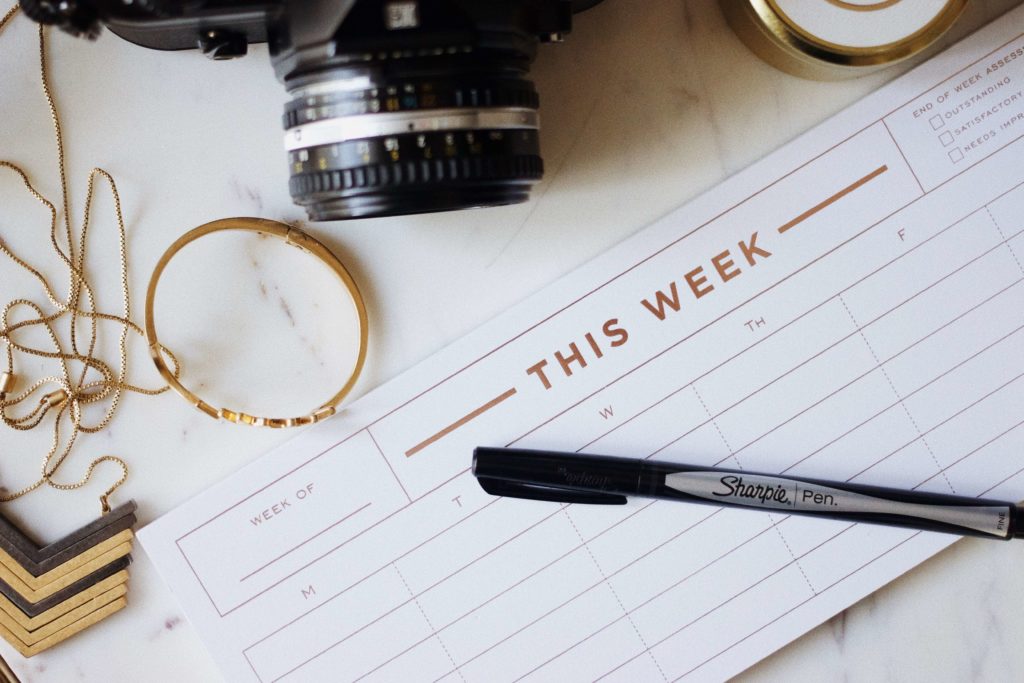 Photo Courtesy of Jazmin Quaynor via Unsplash
To be honest, it could be a huge hassle to find what needs repair or maintenance in your home. This is especially true if you don't have any idea about house repair, or simply don't have time to do so because you're busy with work or other personal stuff. So, the best way to make sure that your house is in good shape even before the summer is to set aside time for general maintenance.
Plan your condo's maintenance along with your condo's repairs or other home safety concerns. Also, don't forget to consult your building's property manager for any repairs or other concerns in your condo. After all, it would be a total bummer to go back to your home after summer vacation with several possible damage or repair costs to tackle.
Your home is your safe haven. So even if it's not summer, remember to set aside time for proper maintenance in your home. In this way, you can go to a home that is free from pests or other damages that may stop you from relaxing in the comforts of your own home. 
But a great home should be in great condition from the very start and with excellent maintenance services as well. Browse through excellent properties with top-notch services by checking out DMCI Homes' units and properties.