Every March 8, the entire world celebrates women's day. Here in the Philippines, it's an event hinged on the past and the future: highlighting the historical contributions of Filipina women coming from different classes, religions, and ethnic backgrounds, as well as acknowledging their struggle for a fairer, more equal society of tomorrow. Filled with women empowerment activities, events like this are learning opportunities, especially for young kids.
Young as your children are, you need to teach them how to be confident, empowered individuals. But do note, it's not just the girls who need education: boys need to understand their role in promoting the movement of women empowerment, too. At the most basic level, their respect towards women makes for considerable strides in the fight for a better society. 
There are many ways to educate the young — doing it while having fun and socializing with other kids. Here are some that are worth trying yourself:
On Showing How Strong Women Can Be
1. Take a trip down memory lane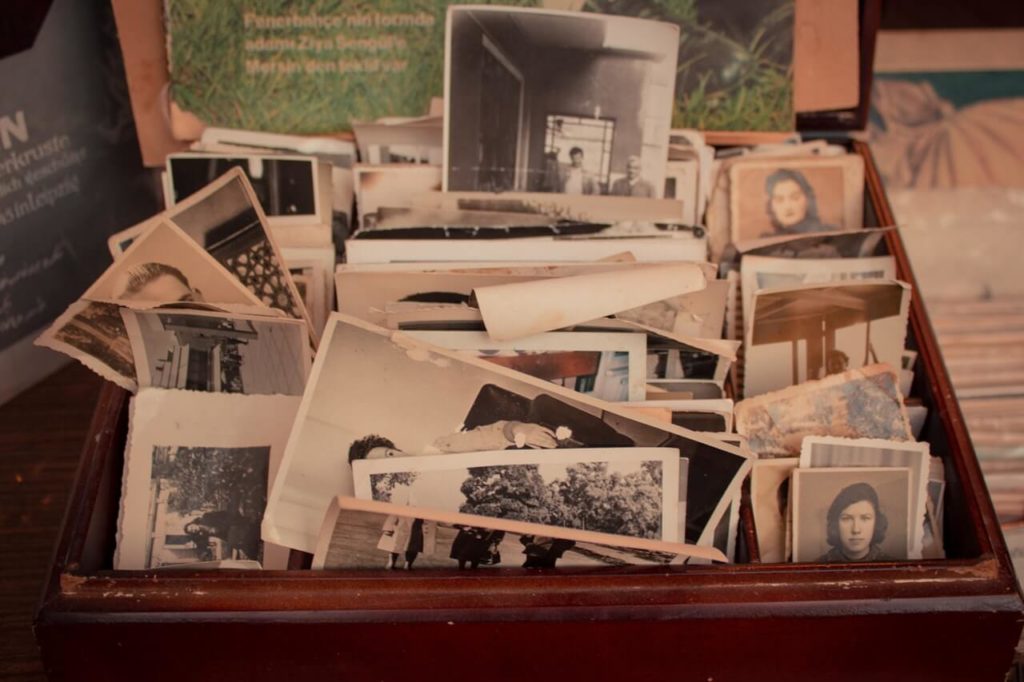 Photo courtesy of Miray Bostancı via Pexels
Children have to know why and what exactly you're celebrating. Give them a quick history lesson on how women's day came to be. In case you're not familiar either, the Philippines' commemoration traces back to the United Nations' declaration of International Women's Day on March 8, 1977. 
The local celebration, however, happened more than a decade later, right when the first female president, Corazon Aquino, rose to power. As you share this with kids, use visual aids, such as images of President Aquino and videos of Women's Day celebrations in the past few years.
2. Introduce "sheroes"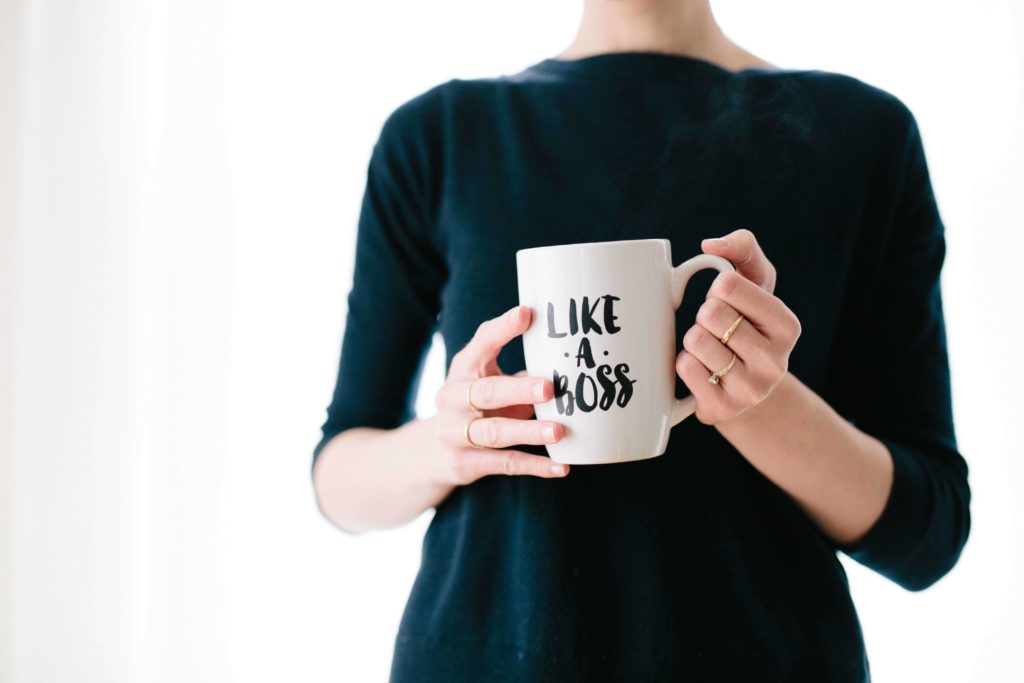 Photo courtesy of Brooke Lark via Unsplash
That is, female heroes. Give them role models to look up to. Here are some fierce, brave women who made a mark in history: 
Gabriela Silang

, who took over the leadership of Philippine revolution when her husband Diego Silang got killed;

Melchora Aquino

, who nursed the sick Katipuneros and opened her house to secret meetings for the revolution;

Josefa Llanes Escoda

, who advocated for women's right to vote and founded the Girl Scouts of the Philippines;

Dr. Cynthia Saloma

, who founded the Philippine Genome Center, together with three more women;

Mary Suzette Angeles,

who discovered a non-invasive test for detecting residual cancer cells in the body, and;

Anita Magsaysay-Ho

, who painted working women in the post-Cubist style.
Introduce a new batch of women from different sectors every weekend. Do it with kids for the entire month of March. To put some flair on your lesson, package it in a scavenger hunt, where kids would find pictures of notable women hidden in different parts of your home. Also, while you're at it, don't forget to be a shero yourself. Be proud of your milestones as a mother. Be confident.
3. Watch girl power movies
Photo courtesy of Erik Witsoe via Unsplash
While real-life heroes can inspire confidence among girls and command respect among boys, don't underestimate the power of fictional personalities. Make time for some Netflix movie marathon and see these films with your kids:
Mulan (1998)

Bring It On (2000)

The Princess Diaries (2001)

Freaky Friday (2003)

Nancy Drew (2007)

Wild Child (2008)

Tangled (2010)

Brave (2012)

The Hunger Games (2012)

Wonder Woman (2017)
If you have one of the advantages of living in a condo near a mall, then do check out the latest cinema offerings. After each of your movie sessions, ask the kids, especially the girls, which characteristics they admire the most in the main characters. Let them throw ideas as to how they can develop those attitudes. 
On Boosting Girls' Confidence
4. Create artwork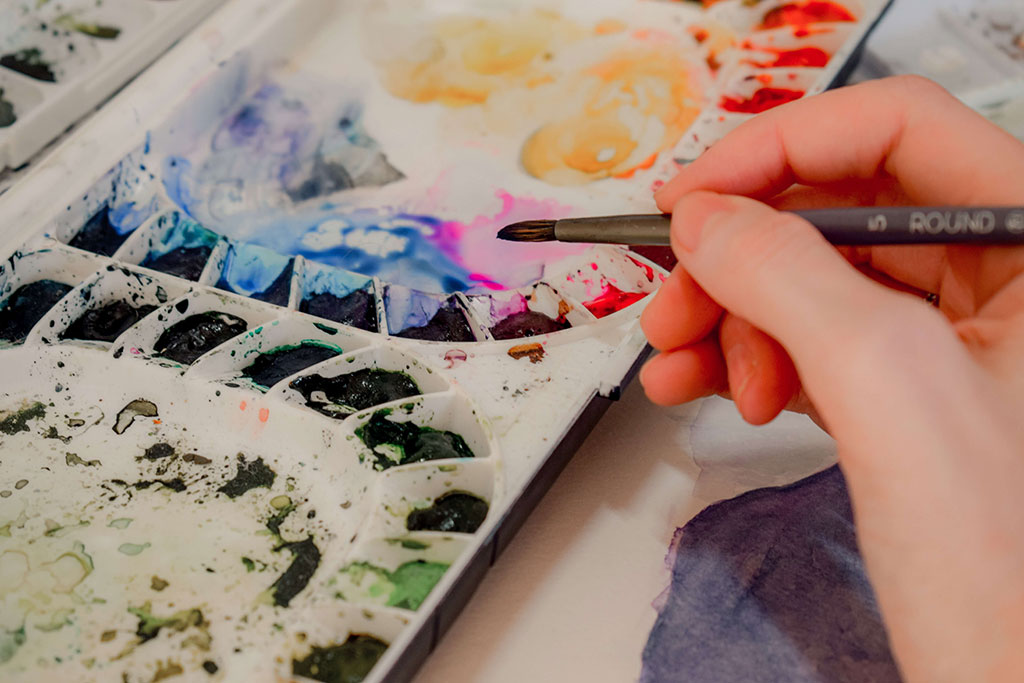 Photo courtesy of Sarah Brown via Unsplash
Artwork can serve as a reminder for the kind of empowered, confident woman your child aspires to be. Try these different art styles:
Calligraphy. Compile some empowering quotes off the internet and do a calligraphy artwork from it. It can be as simple as "You go girl!" or "Girls support girls!" Here are some easy steps to follow:
Draw simple strokes on a scratch paper to give your hands a warm-up.

Decide

which type of lettering to use

. 

Use a pencil first when writing on the oslo paper canvas.

Once you're happy with the design, trace the lettering with a brush pen.
Materials you'll need: oslo paper, brush pen, and paint (optional)
Painting. Ask your kids to come up with an image that would represent empowerment for them. From there, follow these steps:
Determine what medium you'll use. There are four primary choices: oils, watercolors, acrylics, and pastels.

Mix colors. Consider the intensity or vibrancy of each hue, as well as how light or dark it is.

Begin drawing large shapes, and then work on the details as you go along.
Materials you'll need: easel, canvas or paper, palette, paint, and paper towels.
Photography. Go around the house or your neighborhood and take pictures of objects that symbolize empowerment to your kids. Print it and frame it after.
5. Form your mantra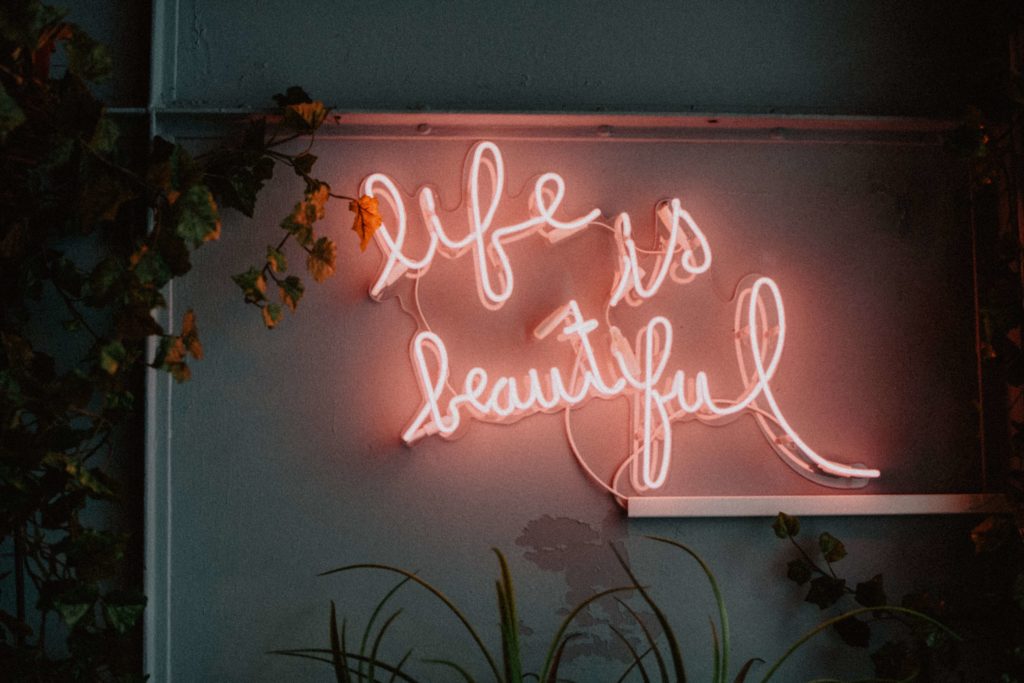 Photo courtesy of Katarzyna Grabowska via Unsplash
An excellent alternative to getting quotes from the internet is creating your own. Girls will have a more profound sense of empowerment when their mantra comes from them. Plus, it's a good practice in giving them voice and freedom of thought. The best way to help them form their own is to ask questions, say, what are the characteristics you would want to have as a girl? From those descriptions, they can attach an "I am." I am smart. I am brave. I am beautiful. Frame it.
6. Make a vision board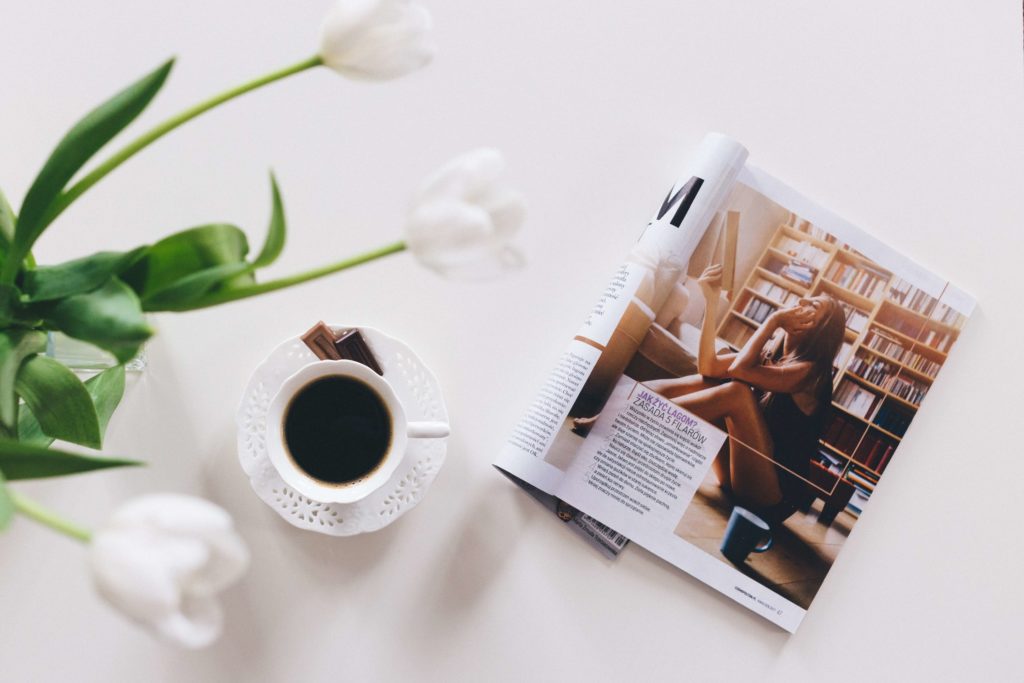 Photo courtesy of freestocks.org via Unsplash
Beyond the quotes, a vision board can further help in giving your kids that motivation and confidence boost. With cut-out images from magazines, it allows them to visualize what they can become. To kickstart this creative exercise, ask your daughter about her dreams, what she wants to be when she grows up. Tell her there are no limits — she can be the woman in the magazine speaking in a conference, strutting on the runway, or helping people at the hospital.
7. Fill your home with empowering songs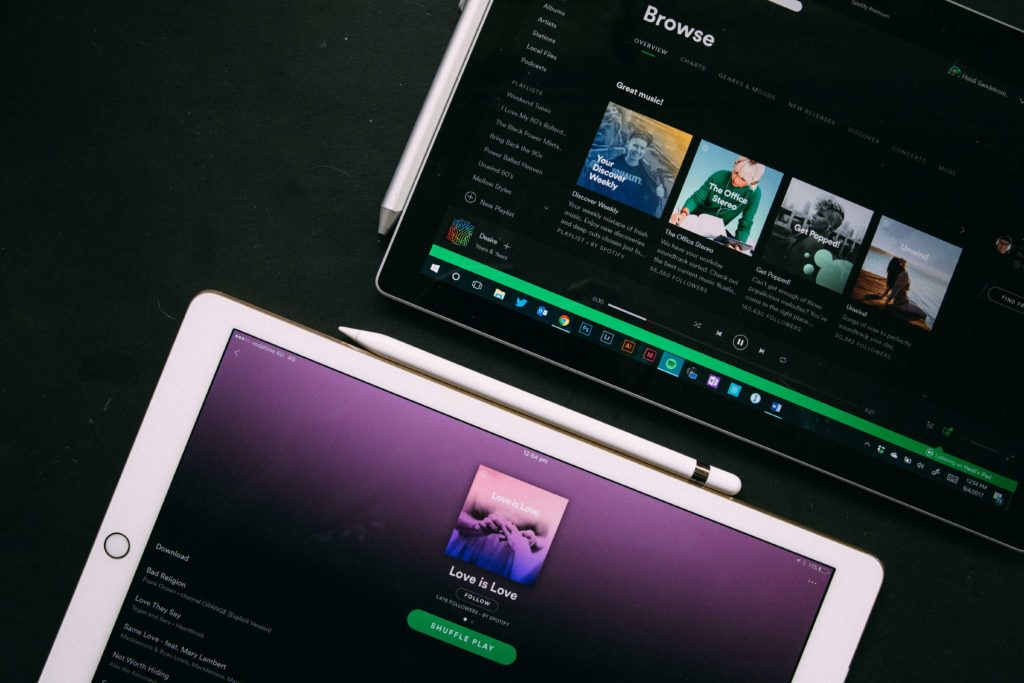 Photo courtesy of Heidi Fin via Unsplash
For the entire month of March, play one empowering song every morning when your kids are preparing for school. Include in your playlist the songs listed below. The messages of these songs will subtly influence how your girls think and project themselves to the world. 
Beautiful by Christina Aguilera (2002)

Superwoman by Alicia Keys (2007)

Perfect by Pink (2010)

Run the World by Beyoncé (2011)

Who Says by Selena Gomez (2011)

Girl on Fire by Alicia Keys (2012)

Brave by Sara Bareilles (2013)

Roar by Katy Perry (2013)

Fight Song by Rachel Platten (2014) 

Try by Colbie Caillat (2014)
On Engaging With Female Role Models
8. Organize a career day
Photo courtesy of Randy Tarampi via Unsplash
As you understand, your girls' highest dreams through the vision board, make it more real by introducing them to people who succeeded in living dreams. If your daughter wants to be a doctor, google up female physicians, talk about their achievements over lunch, or, better yet, visit one. If she wants to be a chef, let them help you with meal preps, complete with the white hat and double-breasted jacket.
While you're doing all of this research and talks, it's essential to tell your daughter that even though she chooses a career that sounds "for boys only," say, pilot or engineer, she can very well thrive in that field as long as she commits to it. As for the boys, tell them that it's important to respect women for their choices, recognizing their efforts in different fields. 
9. Host a dinner party for women
Photo courtesy of Stefan Vladmirov via Unsplash
Celebrate all the strong, independent women around you. Invite them over to your condo for a simple, intimate dinner. Not sure how? Don't worry, we have a condo party guide you can easily follow and execute.
While enjoying pasta and wine, ask them to share the best things about being a woman, as well as their struggles. With this, the children will have more role models to look up to and understand better why celebrating women's month means fighting for equal rights.
10. Send an appreciation note to inspiring women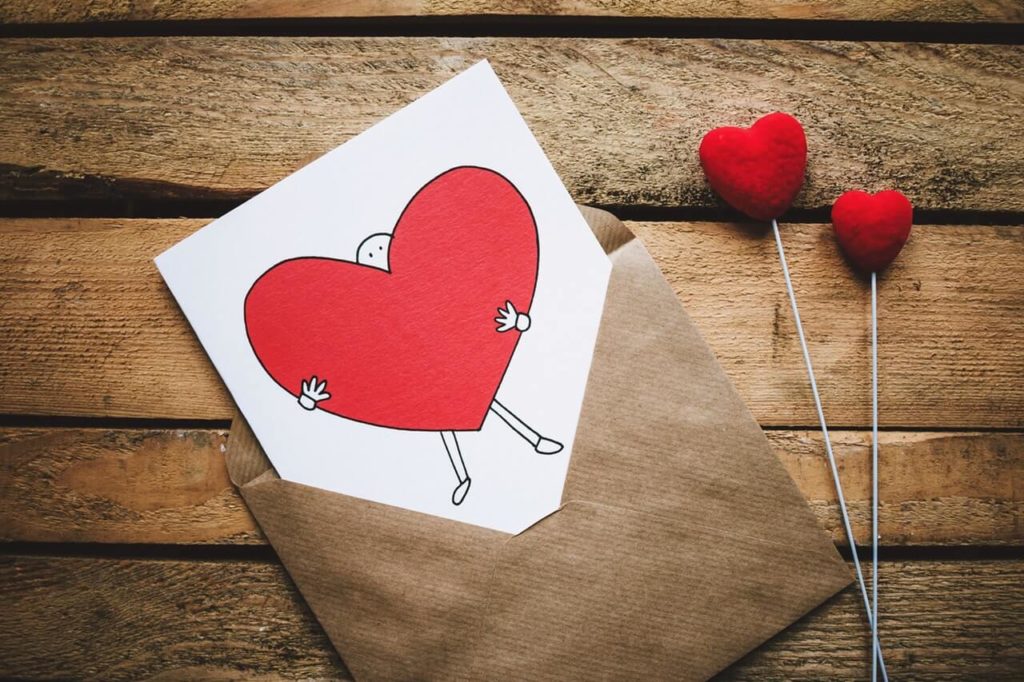 Photo courtesy of freestocks.org via Pexels
For those who wouldn't be able to come to your dinner party, have your children write a letter to them instead. Do the same for women who aren't in your circle, say, actors or scientists, your kids, look up to. This practice will not only teach children the value of acknowledging role models, but it will also give real joy to women, encouraging them to keep on doing the right things they're doing.
11. Write a letter to yourself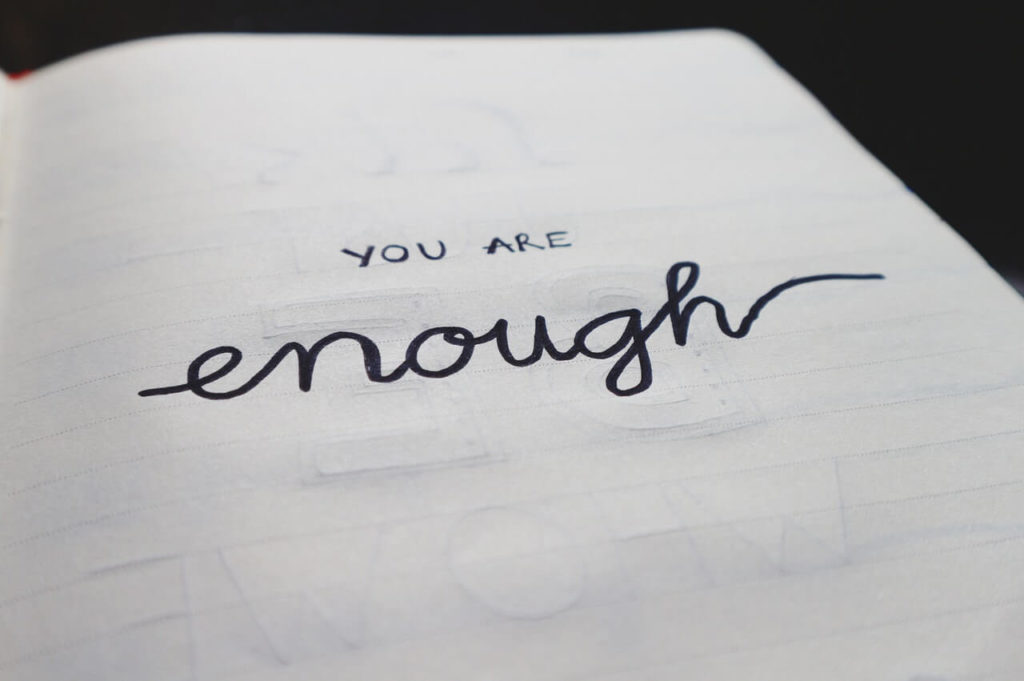 Photo courtesy of Bich Tran via Pexels
Self-affirmation is vital in building up confidence in girls. So aside from writing appreciation notes to other people, encourage them to write for them. To take this activity up a notch, create a meaningful ritual. Keep the letters in a time capsule. Hide it somewhere and revisit it three or five years later. It will be a good reminder for your daughter to keep fighting in life, whatever challenges she may be facing. You never know, her nine-year-old self may be the role model she would need in her teens.
On Joining the Greater Empowerment Movement
12. Get involved in a noble cause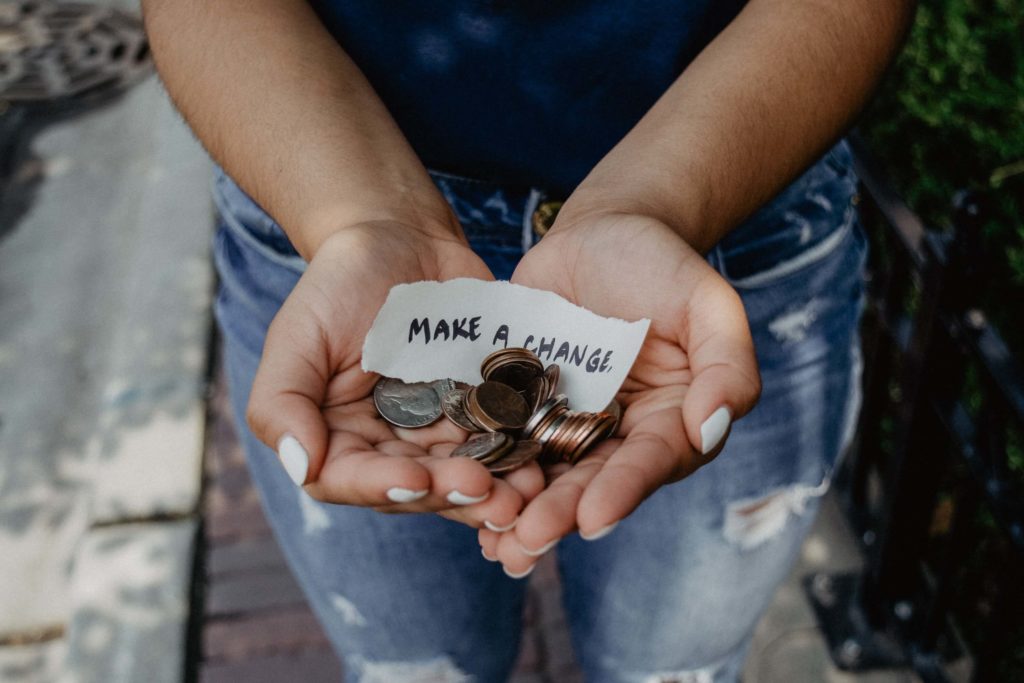 Photo courtesy of Kat Yukawa via Unsplash
This will help expose girls and boys to real-life issues women face in society, even at a young age. Some organizations shelter abused girls, and they accept donations. Ask your kids to declutter their rooms and find clothes or toys they can donate. Other advocacy groups hold fun run events to raise funds for women's education or healthcare. Sign up and run with your children. What's most important here is to explain to them why you do what you do.
13. Support social enterprises by women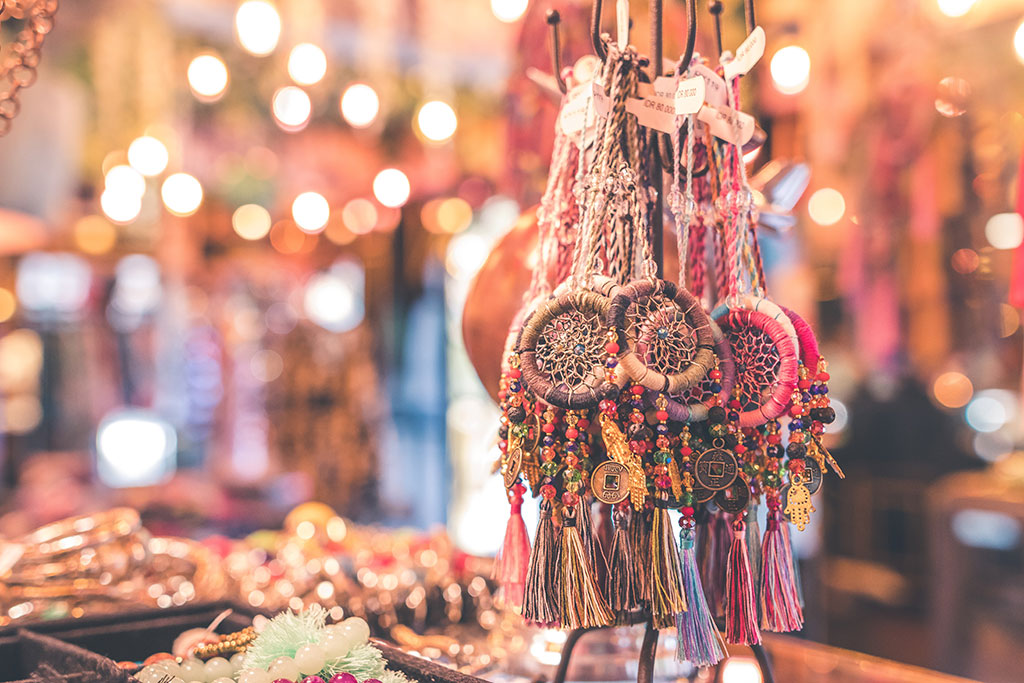 Photo courtesy of Artem Beliaikin via Unsplash
A lot of businesses in the Philippines provide job opportunities specifically for women, artisans who are part of indigenous groups, or located in low-income communities. Help them by buying their products. In the same manner, avoid doing business with brands that have questionable labor practices. The last thing you want is to wear jewelry or jeans produced by a factory that exploits young girls. Teach your kids to be responsible consumers early on. Buy from ethical businesses only.
14. Bring a woman up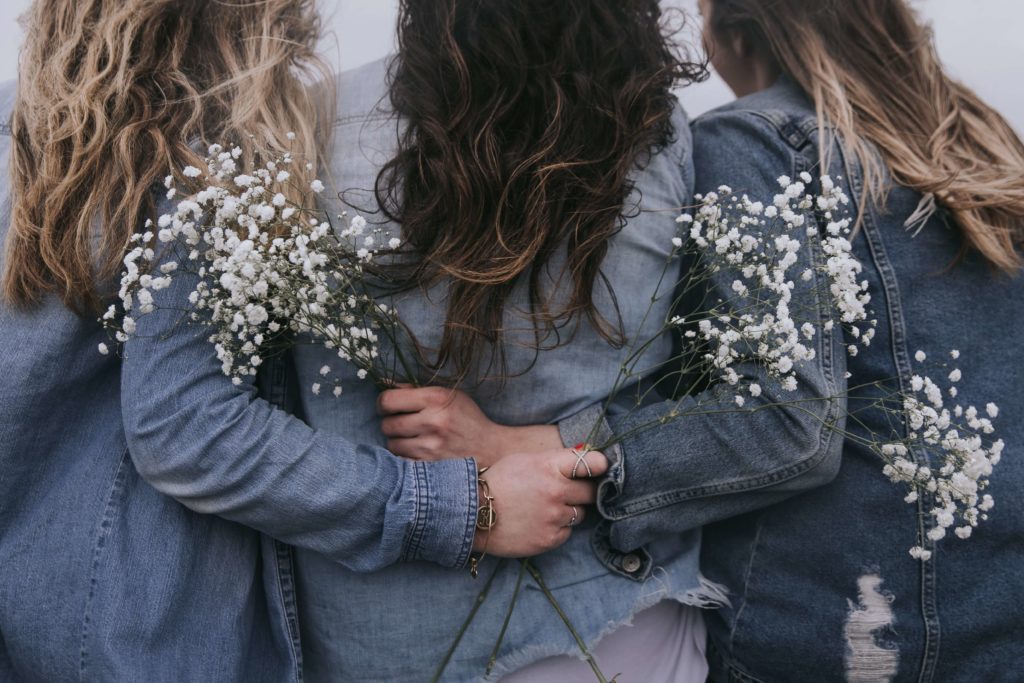 Photo courtesy of Becca Tapert via Unsplash
Do you have a new mom in the neighborhood? She might be getting overwhelmed with this new chapter in her life. Bake some cupcakes for her and ask your daughter to come with you to check in on her. Or maybe, there's an old lady in your church whose husband just died. Send her flowers every once in a while to cheer her up. The bottom line is, find opportunities to encourage women wherever they are in life.
15. Let your child be
Photo courtesy of Sharon McCutcheon via Pexels
Finally, ask your child what she wants to do to celebrate Women's Day. If they're going to dress up like an architect or a farmer, support them. If they want to leave the house with full makeup on, teach them how to line their lips, and put on the blush. Let your child have a sense of freedom in embracing their identity — that they'll be able to pass it on to other fellow women.
Women's Day is an opportunity to educate young minds about the contributions and struggles of women, thus instilling in them the feeling of empowerment. Don't let this season just pass by. Seize it. Make it your own and your daughter's. Flex some girl power.