The year 2020 has totally been a roller coaster ride for everyone as we are experiencing a pandemic that no one has foreseen. There were a lot of changes that are happening and it dramatically changed our lifestyles.
Leaving the troubles of the past year behind, we hope for a better year ahead of us this 2021. Let's start the year fresh by letting go of all the negative vibes and bad memories and greet the next 365 days with renewed optimism One good way of embracing the new year is to design your condo especially in this time of quarantine. This will help remind you that you can always start again in life and it's not too late for new beginnings.
If you're looking for ideas and inspiration on how to re-decorate your condo space, then you've come to the right place! Here's a list of condo design ideas to cleanse your energy of 2020's bad vibes and attract better this 2021:
1. Declutter your shelves and cabinets.
Are you the type of person who likes to keep things even if you don't use them anymore? Some of us like to treasure every piece of stuff we got especially if it has some sort of sentimental value. However, there's a fine line between important things and additional clutter to your cabinet.
Take a peek at your shelves and cabinets and decide which things you need to let go of. Be it old clothes, movie tickets, or a bunch of papers, keep away the things you're not using anymore. For old clothes or books, you can donate them to charity so you can practice the act of giving this holiday season. If you can't let go of your sentimental items, you can arrange them in a box or treasure chest so it won't collect any dust.
2. Re-paint your walls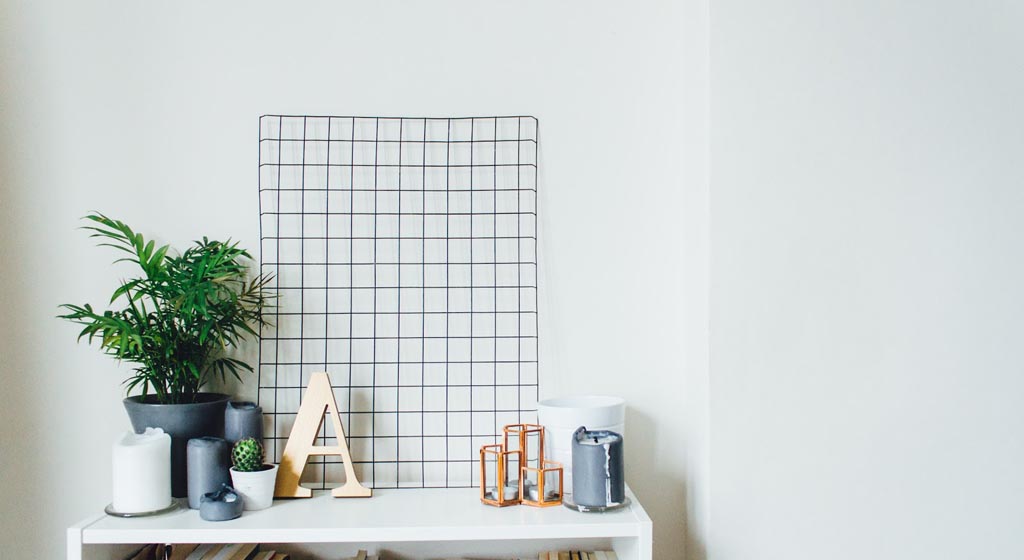 Photo courtesy of John Mark Arnold via Unsplash
Re-painting your walls is another way to have a fresh look in your condo unit. Choose a color that's pleasing to the eye like white, beige, and peach for a modern design look. You can also opt for more vibrant colors like yellow, green, and orange that might suit your personality.
Proponents of color psychology believe that the color of your home affects your mood and emotional well-being. Make sure to choose a color that you like and would make you excited to come home to.
3. Add plants to your space.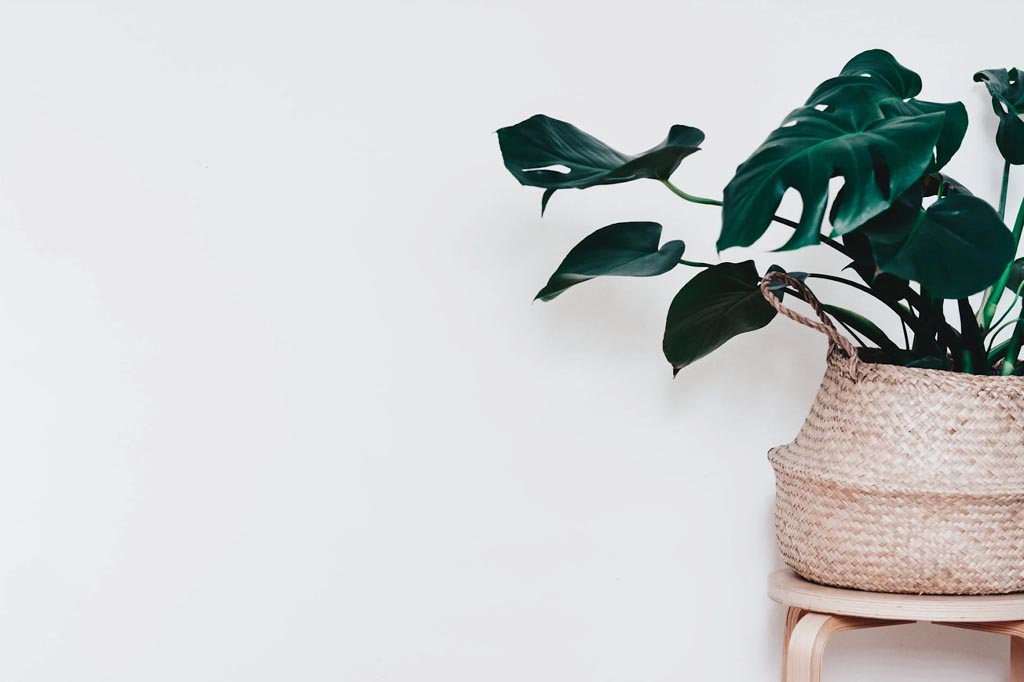 Photo courtesy of Content Pixie via Pexels
During this pandemic, a lot of people explored their love for indoor plants. Since most people are staying home, caring for plants around the unit helped most of us cope up with boredom. On social media, you might have seen your friends posting their improvised indoor garden with the caption #Plantita.
Having indoor plants has a lot of advantages like the love for a new hobby, a fresher environment, and also a good interior design for a small condo space. This is especially true if you have a condo unit that has access to enough sunlight. Make some research before buying plants and visualize how to decorate them in your home.
The most common indoor plants that are easy to take care of are succulents, cacti, and spider plants.
4. Invest in essential oils
Using essential oils not only gives a good aroma but also adds up to the ambiance of your home. It gives you a luxury hotel vibe that may brighten up your mood and feel like you're on vacation. You will also need a good humidifier to spread the smell of your chosen scents.
Here are some of the scents you can use for your home:
Lemon – Aside from its citrusy scent, it is also known for its antiseptic properties.
Cinnamon – Use cinnamon scent for a sweet and flavorful aroma
Lavender – it has a fresh flowery scent that is perfect when you have indoor plants
Vanilla – If you're looking for a warm, sweet, and comforting scent, vanilla is definitely a must-try
5. Do deep cleaning
What better way to have a fresh look and perspective in your home than to sanitize and disinfect your home. Not only is it a preventive measure for COVID-19 infection, but it can also make you hopeful for a better year ahead. Aside from regular cleaning, deep cleaning is essential in your condo unit to know which furniture pieces need to be repaired or replaced.
Sometimes, a messy home adds up to your frustration and might ruin your mood. Having a clean home also lessens the room for maintenance and future repairs. Do deep cleaning in your condo unit before the year ends and welcome the following year with a clean and fresh home.
6. Mind the mirrors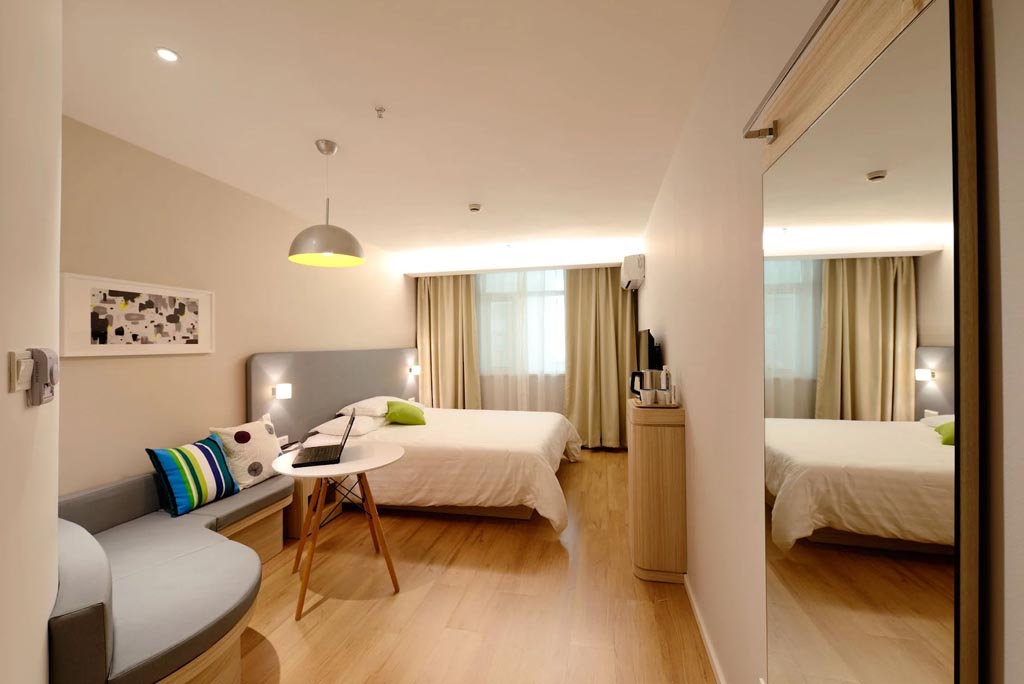 Photo courtesy of Pixabay via Pexels
Mirrors can make your room look bigger and add to the overall aesthetic appeal of your home. According to feng shui experts, it is lucky to place mirrors in the dining area as it represents wealth and stability. They also recommend placing mirrors perpendicular to the front door, instead of across from it.
When it comes to the don'ts, they do not recommend placing mirrors facing your workspace as it will double the workload. They also do not suggest mirrors above the bed as it is not safe to have heavy objects over your head. Whether you believe in feng shui or not, it doesn't harm to try these suggestions for good luck.
7. Buy new bedsheets
Who doesn't love new bedsheets? After a tiring day at work, you just want to rest in your bed and call it a day. Treat yourself to some new bed sheets that will make you feel like you're ready to conquer the new year ahead.
Your bedroom is important when it comes to home improvement because it can add up to the quality of your sleep. White sheets are always a safe choice for a comforting hotel vibe. To top it off, add some essential oils that will surely give you a good night's sleep.
8. Rearrange your furniture
A total room renovation can also be a good idea especially now that we spend most of the time at home due to the pandemic. If you're working from home, you might want to consider restructuring your condo space in a more ergonomic work environment.
It can give your home a whole new vibe. Consider all the plans that you have for your condo unit and welcome the year 2021 with a brand new condo look. Make it more exciting by looking for ideas on the internet and visualizing the end product in mind.
Let new and fresh energy in for 2021.
Decorating your home to get rid of bad energy is just one way to do it. But most importantly, it all comes down to a positive and hopeful outlook that the year 2021 will give us a better life. Don't forget to check out DMCI Homes Communities to have more ideas in condo design. Enjoy the rest of the year and finish strong on what you started!