Minimalist interior design's appeal doesn't just lie in the 'aesthetics.'
Picture this scenario: You've come home after a long day of work, tired because of all the back-to-back meetings, and perhaps the last time you ate was during your 15-minute lunch break. The first thing you want to do is relax on the couch before you wash off, but everything feels heavy.
Is it because your body is it because you're tired or perhaps it's the cluttered state of your condo home bearing down on your already cramped headspace?
Clutter stresses you out more than you think
Some say that 'less is more.' But sometimes, while you're combing through your shopping apps, the tendency is to succumb to temptations of retail therapy and buy stuff that will only clutter your home as soon as it arrives on your doorstep.
Although it can be an immediate source of comfort, you might want to rethink checking out the products in your cart. Accumulating things can lead to clutter ruling the home, and eventually, cause you more stress than relief later on.
You see, it's suggested that a cluttered home can be a stressful home and directly impact your emotional well-being.
While there are maximalists who find sustained joy and relief from having an abundance of possessions, you might want to consider minimalism and a minimalist interior design if you find yourself feeling otherwise.
What is minimalist interior design?
French design firm Tarkett explains minimalist interior design as a concept that involves "using the bare essentials to create a simple and uncluttered space." It's characterized by the following three basic design elements:
1. Bare essentials
Focusing on light, open layouts, and the form and materials that make the furnishing pieces "create a sense of freedom and relaxation."
2. Clean lines.
Furniture should focus on function and practicality, and veers away from loud patterns, highlighting the simplicity of the shape and form of the pieces.
3. Monochromatic color palette.
Mostly consisting of white, grey, and beige tones for a crisp and clean look.
Combining these elements makes a space practical, straightforward, and altogether 'easy' and simple.
But on top of modern minimalist design being practical for small spaces, you may also benefit from it emotionally and psychologically too.
The Benefits of a Minimalist Interior Design
1. Cleaning is immensely easier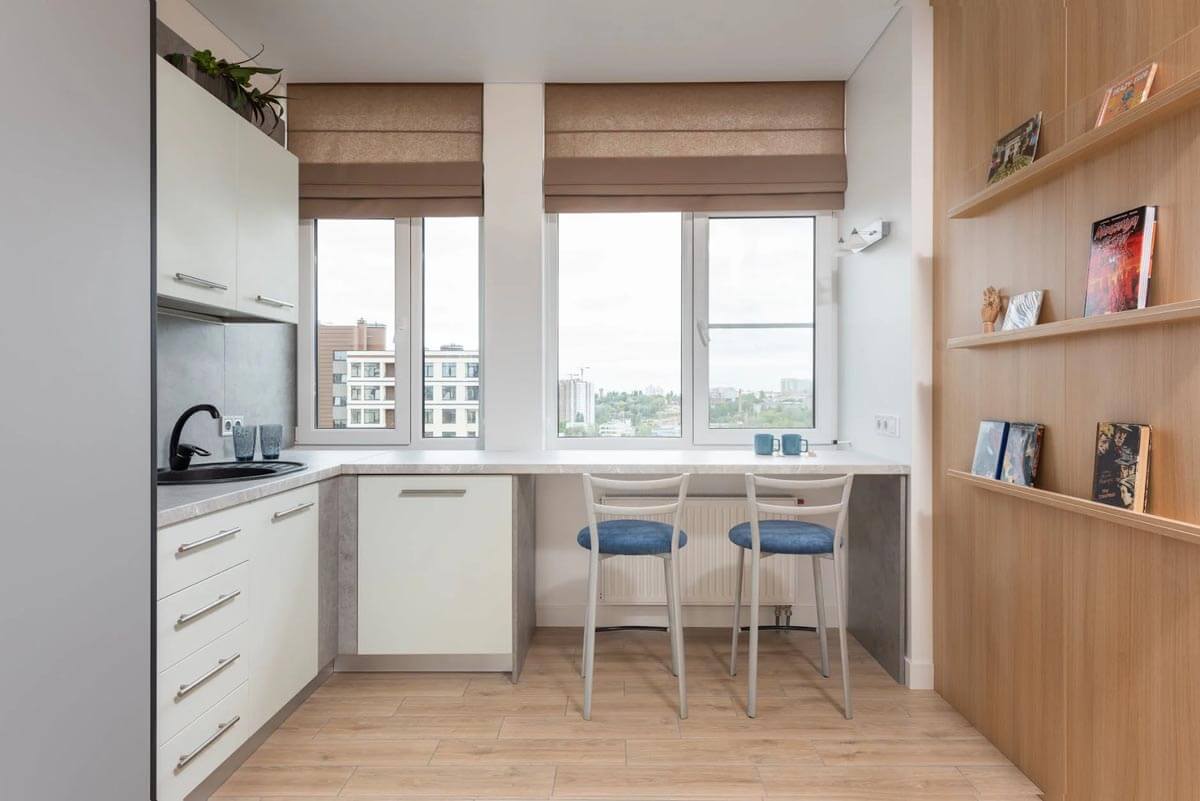 Photo courtesy of Max Vakhtbovych via Pexels
We typically set a schedule to clean our condo spaces which might give you the idea that cleaning takes time when it really doesn't, especially if you've made the shift to minimalism.
A spacious condo free from clutter is easier and faster to clean. When you have a minimalist design, you also have less stuff to clean which cuts hours in finishing your chores and gives you more time for recreation or bonding with the family.
Additionally, there's less visual clutter that can stress you out. Reduced visual cues free up your headspace so you can maintain focus on other tasks and boost creativity.
2. Balance soothes the brain
Do you ever wonder why you find comfort in aesthetics? This is because the human brain has a natural bias for symmetry and balance.
Studies have investigated this cognitive bias for balance and symmetry and found that our brain links asymmetry to disgust and unpleasant feelings. Symmetry, on the other hand, is more instinctively associated with positive and happy signals.
3. White space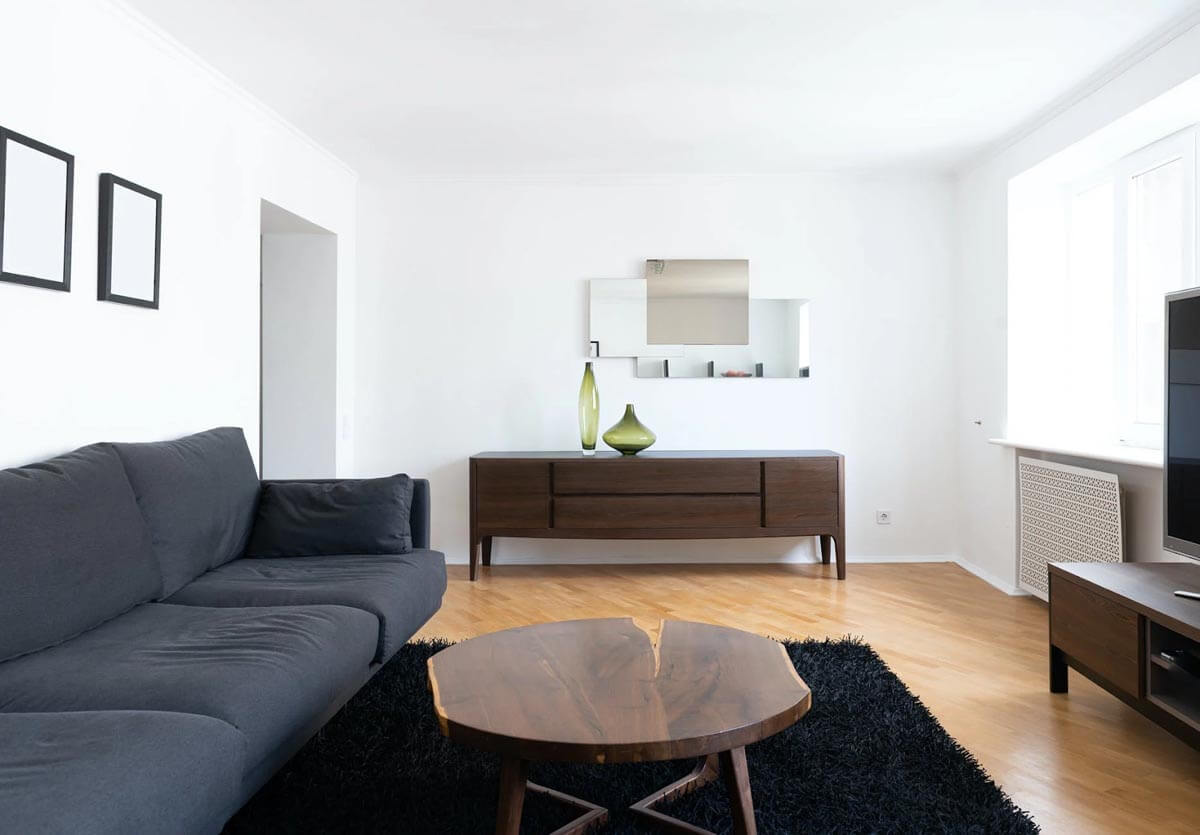 Photo courtesy of Max Vakhtbovych via Pexels
In color psychology, white generates a sense of purity, balance, and harmony. Research shows that white spaces have a positive effect on mood and energy. But that doesn't mean you need to repaint your walls white. You can achieve white space by using other neutral colors or adding decorative items which will accentuate a lighter vibe in your interior.
But be careful, white can be a tricky color to use for your home. If you just proceed to paint your whole home white then that might be plain and boring for the eyes.
What you want to achieve is clean, easy on the eyes, and pleasing aesthetics by adding warmth and texture to your condo home. White walls bounce the sunlight around everywhere which gives you the illusion of a bigger space.
4. Room for motion
Minimalist design is hard to achieve especially when you're used to having a lot of stuff. But once achieved, you will realize that simple design is cheaper to maintain. This will also give you room to utilize every corner of your condo to more useful space.
With a room equipped for better motion, you will finally be able to optimize your spaces for working out and doing other activities. Turn your home into a multipurpose space where you can work, relax, and bond with your children or pets.
Minimalist design will give you the opportunity to do more with less stuff at home.
5. Neutrals improve mood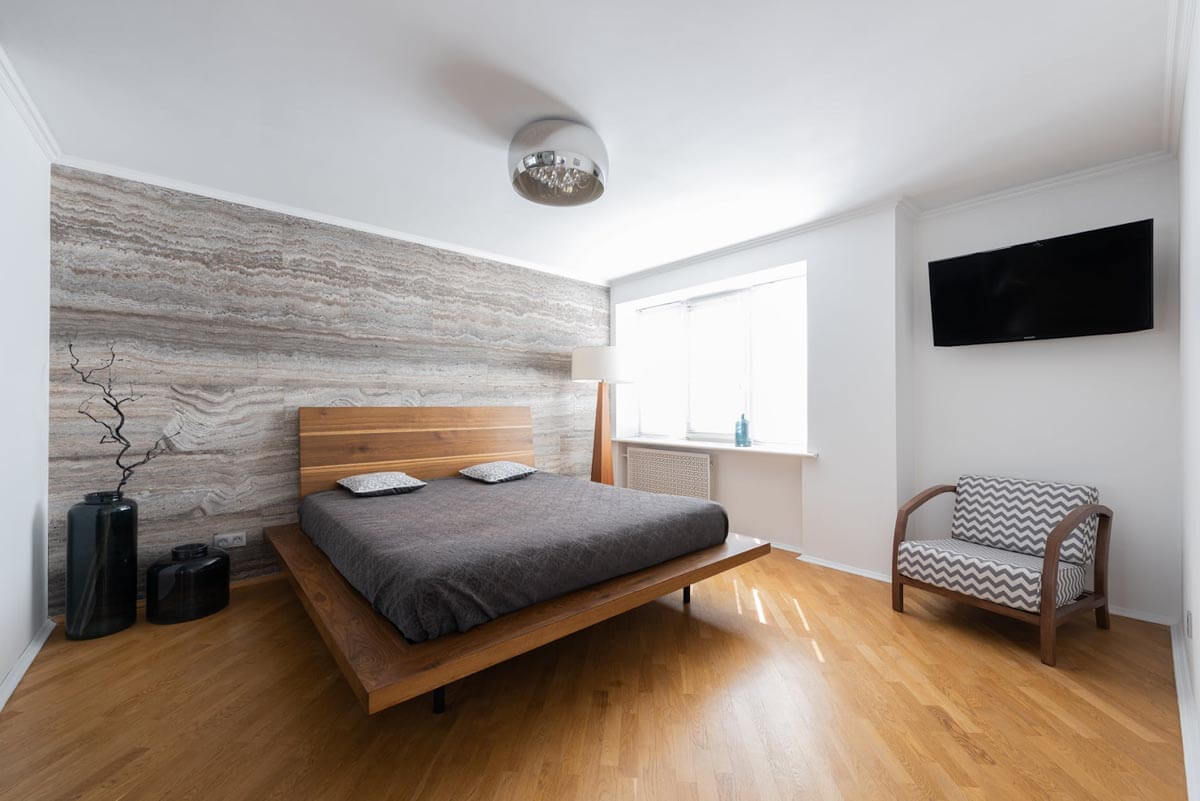 Photo courtesy of Max Vakhtbovych via Pexels
This benefit is closely tied to the concept of having white space, wherein neutral colors also have an effect on psychology.
Researchers and experts have made a few important discoveries and observations about the psychology of color and the effect it has on moods, feelings, and behaviors. Neutral colors can represent anything from peace and calm to wholesomeness.
However, make sure that you're also combining other shades and textures to create a dynamic and warm atmosphere. The different textures compliment each other and create a soothing atmosphere.
Minimalist interior design has a lot of benefits more than the fact that it's aesthetically pleasing. Your home should be a place of comfort from all the stress of the outside world. By decluttering your home and sticking to a minimalist interior design, you can make your home more relaxing, thereby improving your mood and productivity.
For more interior design tips that help make your home a more liveable space, visit the DMCI Communities blog. Our page is regularly updated to provide you with more condo living and lifestyle tips and tricks.