You'll spot a lady boss, as she walks into a room, by the powerful energy she exudes. She handles herself well and knows exactly what she wants. She's a woman who knows she deserves nothing less than a castle to nurture her magnificent self.
Just like any self-motivated woman who derives strength from her femininity, you're unapologetic about what makes you who you are. You're the type to push back against anyone (and there are a lot of them) who tries to tell you to tone down. But a haven for you is one where you don't have to be all guards up; be it horizontal or vertical living, it has to be ideal for the independent person that you are.
A growing tribe of empowered women
Now more than ever, women are breaking out of the typical misconception that they're weak and dependent on others to survive in the world. On the contrary, a significant amount of women are overtaking management roles in companies.
Today's stay-at-home wives, as well, are more self-assured, empowered, and independent – starting their own home businesses and capable of sustaining themselves and their family.
They are focused, balanced, and voracious, with lifestyles that can be difficult to keep up with. Aside from the spa holidays, gel manicures, and the usual dose of coffee in the morning, she also needs a safe space where her energy is not just welcomed, but nurtured, as well.
However rare, there are those gems of places that make for a peaceful haven for lady bosses. If you're one who identifies as such, you'll be happy to know that the Allegra Garden Place has risen to cater to the needs of all independent women out there.
From being situated in a prime location to well-designed luxurious spaces, the Allegra Garden Place is the perfect castle for any modern queen. What exactly makes this place an impeccable home?
1. It's located in a prime location
If you're a lady boss living in the city, it's a given fact that you would prefer a condo in Makati and other central business districts; so you could have easy access to your work and other places for leisure. Every condo is built primarily for this purpose.
So what makes the Allegra Garden Place stand out from other properties in the metro? The answer is breadth of access.
While a lot of other condos will allow you access to one or two key districts, the Allegra Garden Place opens you up to four of the most colorful and liveliest.
Knowing that you like and need to be anywhere and everywhere, this condo is strategically placed in Pasig City, with direct access to the now-expanding Bonifacio Global City (BGC)-Ortigas bridge. Set to finish in 2021, this bridge will allow easy travel to and from Mandaluyong City, Taguig City, and Makati City.
The one feature that is perhaps the cherry that tops off this sundae is the property's proximity to stations of the planned Metro Manila subway project. This means goodbye to stressful commutes to get to your favorite places, and hello to hassle-free adventures.
Makes you want to check out the pre-selling promos for this property, doesn't it?
2. It offers classy and spacious rooms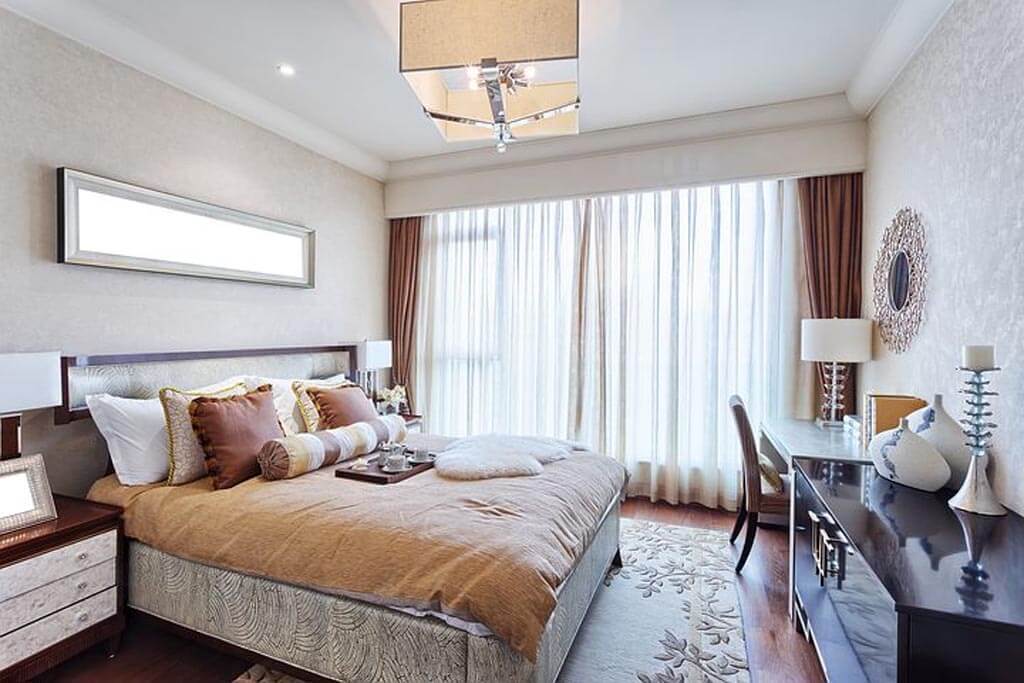 Photo courtesy of 6719005 via Pixabay
With your boundless energy, nothing less than a space that is both spacious and classy will do. After all, these days your condo is both your workspace and your sanctuary. With your busy lifestyle, a run-of-the-mill space just won't do.
Understanding this, the Allegra Garden Place's studio and 1-to-3-bedroom units are designed to accommodate your spatial needs. With sizes no smaller than 30 square meters, this condo's units provide a truly comfortable living space.
Aside from its spacious units, the Allegra also has a classy vibe of uptown living. The rooms are inspired by modern Moroccan architecture, providing a Mediterranean oasis in the heart of the city. Each room also has its own balcony, allowing every dweller in your space a view of the marvelous cityscape.
3. It's equipped with top-of-the-line amenities
It sure would be nice if your condo could match your needs for all your other activities – working out, getting your errands done, and self-care – wouldn't it?
Good thing, the Allegra Garden Place is just as multi-dimensional as you are. On top of the usual perks of condo living, this condo has a comprehensive range of amenities for the lady boss with multifaceted interests. Fitness junkie? No problem. The condo has a lap pool, its own gym, and a jogging path.
More the chill type? Laze around at the gazebos in the landscaped atriums or the sky lounge. Got a pile of laundry to catch up on or a shopping list that compels a grocery store run? There's a laundry room and a convenience store right under your feet.
4. It's constructed with cost-saving energy rooms
A true lady boss is practical and also loves caring for the environment. One of the best features of the Allegra Garden Place is its flexibility in modern living.
Too many condos in the metro feature small, cramped units with small windows reminiscent of a dollhouse. This can be uncomfortable if you like big spaces and can be costly as you install several lighting fixtures just so your space can feel homey.
Thankfully for you, the Allegra Garden Place is a condo property like no other. The buildings feature DMCI Homes' patented Lumiventt technology, a design innovation that allows natural light and air to flow in and out of the living spaces. This technology allows you to save more energy by minimizing power consumption throughout the day – more natural, less power cost!
5. It's developed by one of the best property developers in the country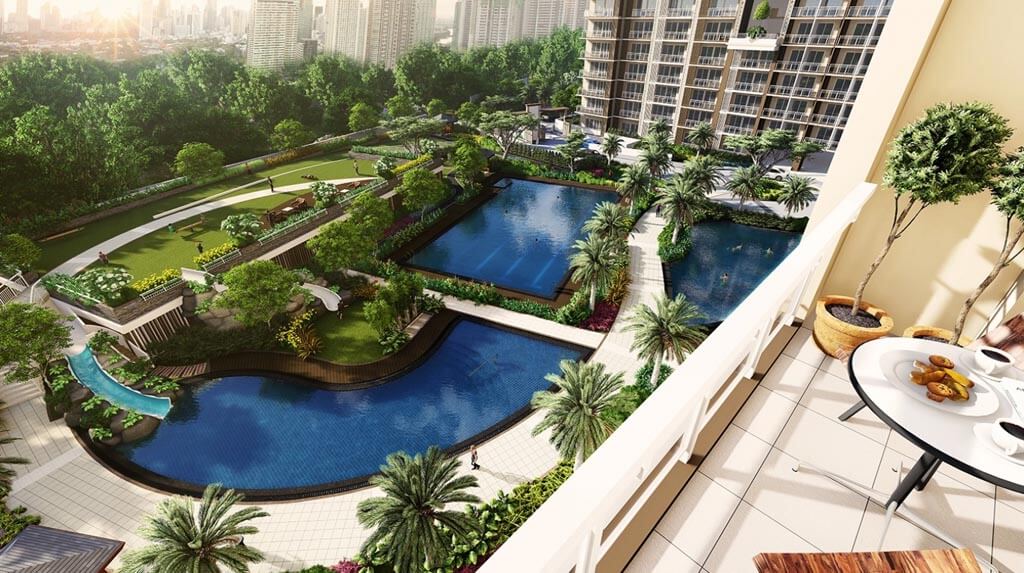 Photo courtesy of DMCI Homes
The Allegra Garden Place is a high-end, resort-inspired, high-rise condominium project of DMCI Homes — a company of innovative builders and engineering experts that develop modern day living solutions for urban families. It is developed with the intent of providing a comfortable home in the heart of the city. Whether you're single or with a family, this residential property can offer more than what you can expect for your daily living.
Because of its feature-rich, ideally located community, women-on-the-go can finally enjoy a more comfortable and meaningful way of life in which they can feel really good to be home.
The Allegra Garden Place will comprise two high-rise buildings on a 12,676-sqm lot and will rise along C5 Road corner Pasig Boulevard. Quality is guaranteed because it is made by DMCI.
6. It's more than just a home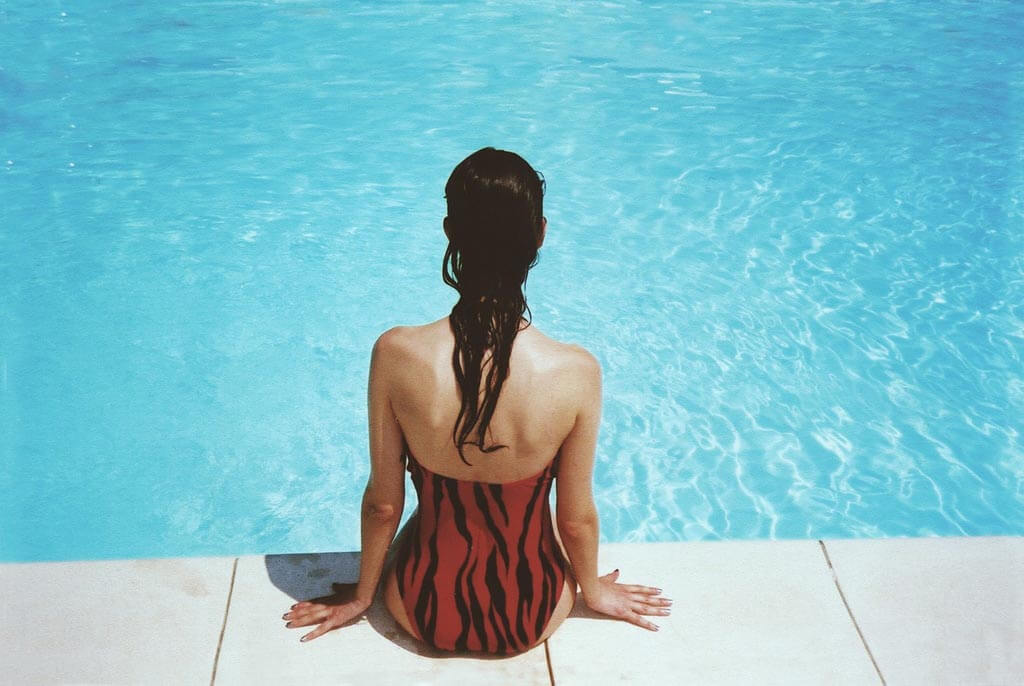 Photo courtesy of Free-Photos via Pixabay
The Allegra Garden Place is a sanctuary where daily living is a celebration of simply being you. Find the best combination of comfort and modernity in city living. This condo offers the seamless blend of resort-like and country-club living that lady bosses dream of having in their everyday lives. You will never fall short of breathtaking moments in this high-rise haven.
Enjoy its numerous resort-inspired amenities, and immerse yourself in the beauty of its cascading pools and sunset lounges. The Allegra offers an escape from structured city living with its genuine resort and country-club feel.
With approximately 70% of the total land area allotted to amenities and buildings infused with the Lumiventt design technology, be one of the few to experience a first-class, cosmopolitan lifestyle right in the heart of Metro Manila.
The Allegra Garden Place is the ultimate validation of a better way of life. If you're a lady boss who likes to have a Garden of Eden where you can comfortably achieve your everyday hustle, then this is the place for you.
Check out other blogs from DMCI Communities for more condo living tips and ideas.