The Noche Buena, the feast at midnight, is the highlight of Christmas for most Filipino families. This is the time when family and friends come together and celebrate love and togetherness. The months of anticipation lead up to this feast, which is normally followed by exchanging gifts and merriment until the early hours of Christmas.
Filipino Noche Buena is a showcase of Christmas favorites, a fusion of Filipino and practically every other nation's cuisine that have had an influence in its culinary history. This is the one event that people use as an excuse for ditching their diet.
The best thing about traditional Christmas Filipino food is that it can be transformed and reinvented in many different ways to satisfy different tastes, and make a dish more exciting and flavorful. Here are ideas that would put a twist in some Noche Buena staples.
Not your ordinary lechon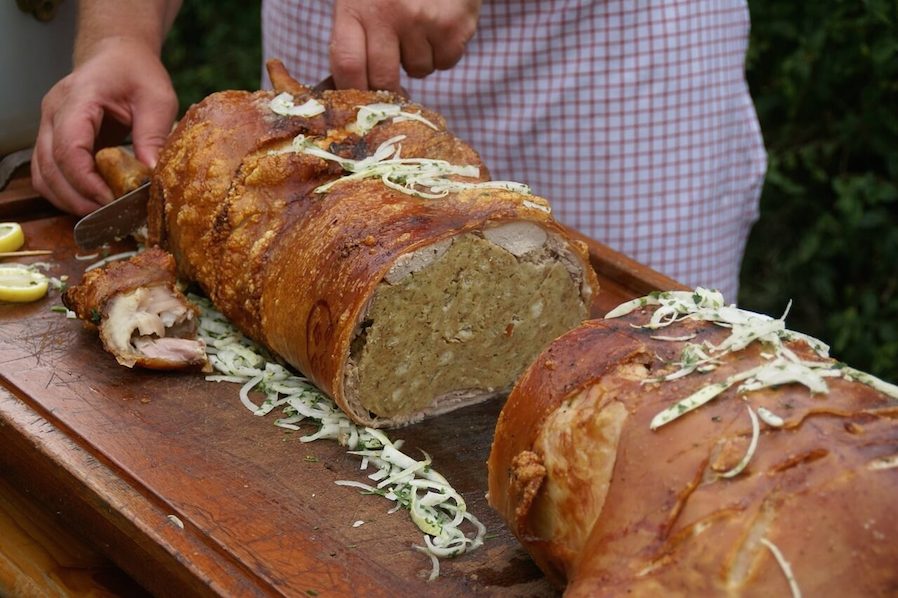 Photo courtesy of WikimediaImages via Pixabay
When hosting a Christmas event in your place, ensure that you serve the country's food wonder–lechon. This roasted suckling pig is truly the star of the Noche Buena as it symbolizes abundance and prosperity. Not to mention, the ultimate Filipino fiesta food.
How else can you make it better? Just when you thought lechon cannot be any more sinful, several lechon makers have created interesting twists to the traditional roasted pig. There are those stuffing it with truffle rice or meat like sausages. For a bit more fun, you can have a boodle fight with the lechon in the middle.
Put the glam in ham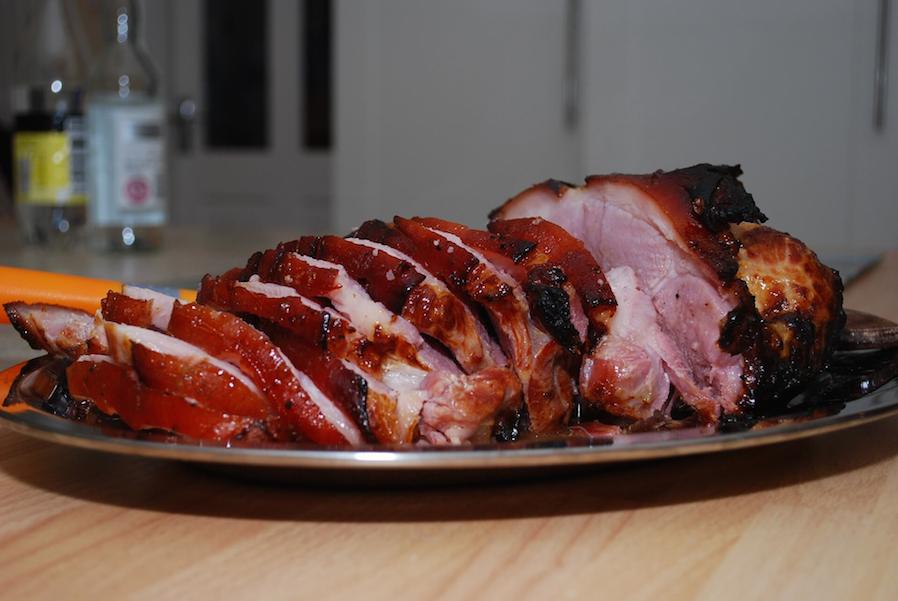 Photo courtesy of ikcinicki via Pixabay
The Christmas ham is another holiday favorite. This is usually also preferred as it can just be taken out of the box and then baked in the oven. But to make it more special, you can glaze it with mustard, cranberry, orange, maple syrup, cola or wine. If you want to serve ham as a starter, you can slice it and mix with parsley, spices, butter, and salt and serve it with toast.
Choco puto bumbong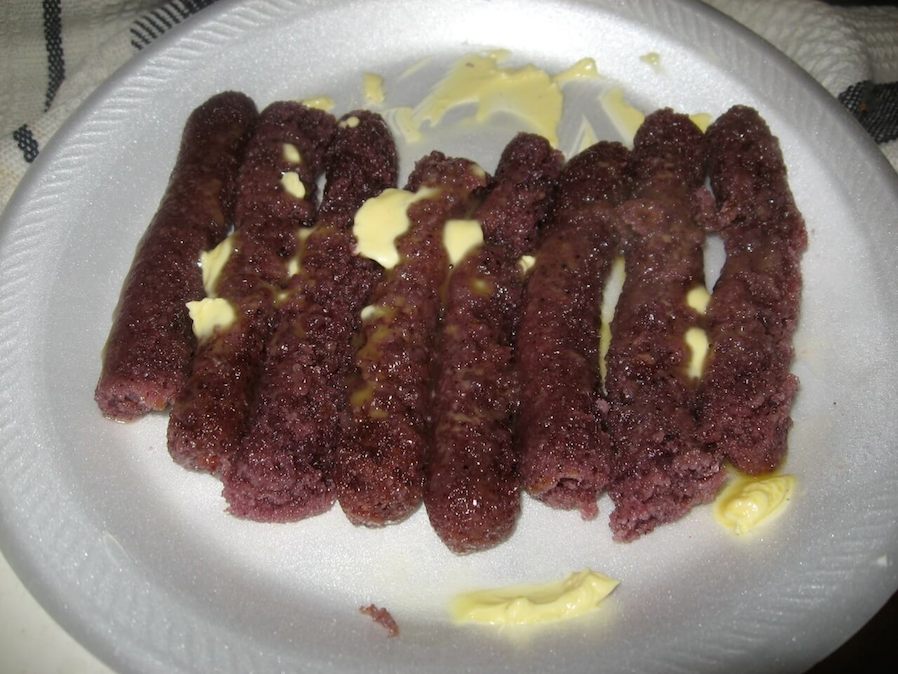 Photo courtesy of Arnold Gatilao via Flickr
If you attended all nine misa de gallo masses, you're already probably tired of puto bumbong by Noche Buena. Or maybe you just want to spice things up a bit.
Make puto bumbong even sweeter by adding champorado mix or chocolate powder to the usual sticky rice. Add in sugar and melted butter and top with shredded coconut, cheese, jam or butter. This is a perfect dessert to be passed around when hosting dinner in your apartment or condo.
Can't miss the cheese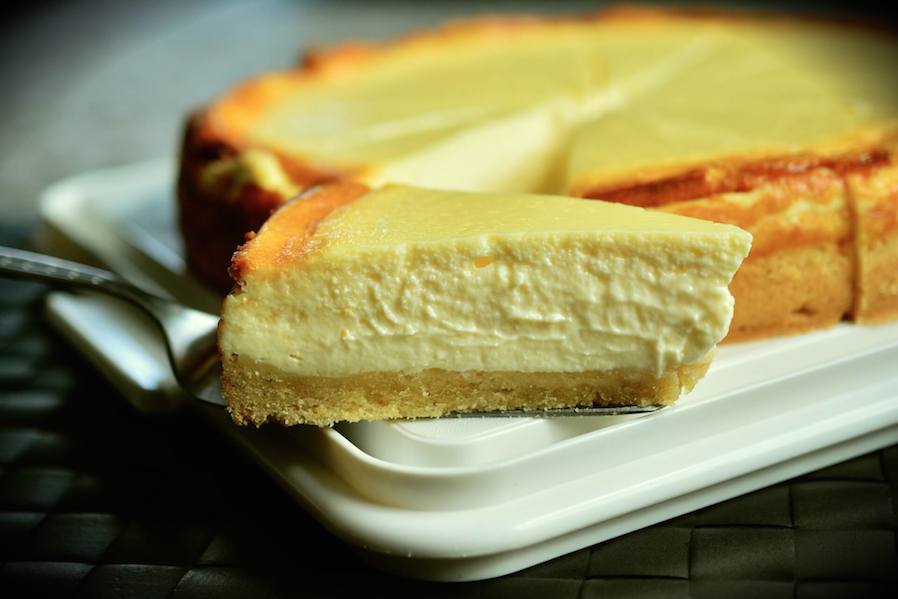 Photo courtesy of congerdesign via Pixabay
Queso de bola is truly nice to have at the dinner table. It makes everything look festive. But the truth is that we don't really know what to do with it. Apart from being the perfect partner to wine, queso de bola may also be used to create other dessert recipes. You can use it to make all-time Filipino favorites like pastillas, cheesecake, and homemade cheesy ice cream.
Fruit salad…again?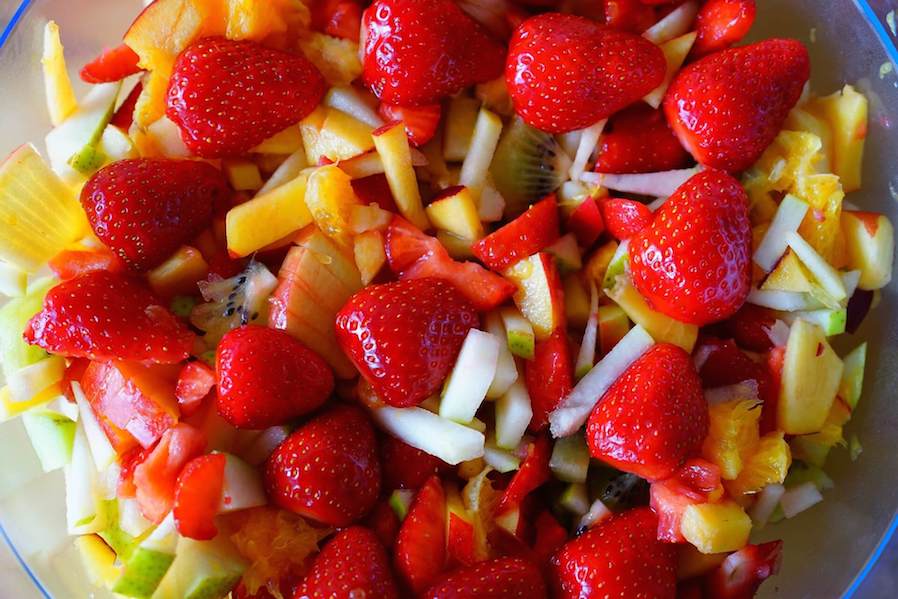 Photo courtesy of Hans via Pixabay
Fruit salad may not be traditionally Filipino, but anyone who has been a part of any celebration in the Philippines would know that fruit salad has become an honest-to-goodness Filipino food over the years. No Noche Buena table is complete without this sweet and fruity treat.
We know that mixing together a can of fruit cocktail, all-purpose cream, and condensed milk in a bowl is one the easiest things to do. But if you want to make your fruit salad a bit non-traditional, use fresh fruits. Throw in bite-sized fruits into a giant bowl and whip it up with freshly-squeezed orange or lemon juice with a bit of honey.
Twist to the classic spaghetti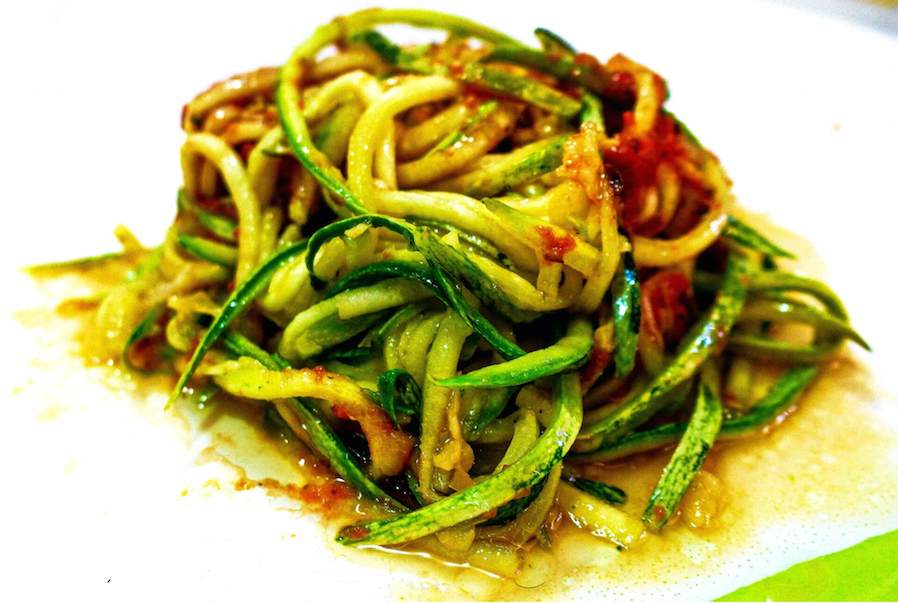 Photo courtesy of ronaldokrieger via Pixabay
Where there is fruit salad, there is most probably going to be spaghetti. Most Filipinos prefer sweet spaghetti, but where's the excitement in that? Instead of the usual ground pork and hotdogs, you may use garlic and shrimp or chicken enchilada. Instead of the sweet tomato sauce, make it healthier by using pumpkin puree or squash. If you are an avocado fan, use creamy avocado.
What to do with barbecue?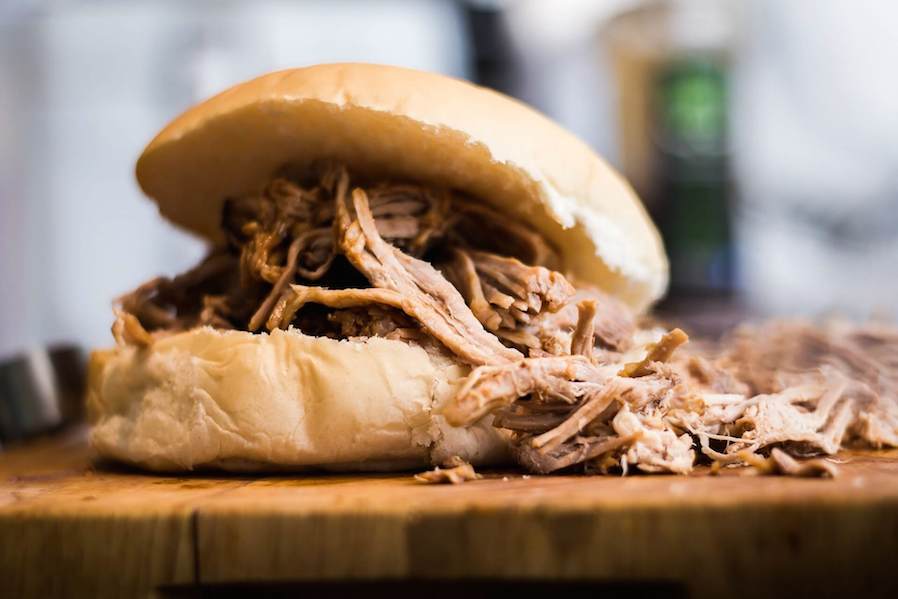 Photo courtesy of btfewinphotography via Pixabay
If you have a garage, porch or backyard, outdoor grilling on Christmas Eve is a great idea. For condo dwellers, the balcony is a perfect setting. But what would you be grilling? We're guessing barbecue.
The traditional sweet, salty, and fatty pork barbecue is all good. But if you want to put a twist, you can shred the pork, pair it with onions and tomatoes, and serve it with tacos for a mouthwatering appetizer. You may also serve shredded pork in burger buns or pita bread. If you insist on skewers, marinade your pork cubes in zesty orange, lime, spicy herbs or beer.
Lumpiang shanghai for everyone
Filipino Noche Buena wouldn't be complete without lumpiang shanghai or spring rolls. It is easy to prepare, ingredients are cheap, and it can feed a crowd. What's not to like, right? But if you want to surprise your guests, the best thing to do is change the stuffing. Instead of ground pork with carrots, potatoes, and raisin, you can use tuna instead and make the dish healthier. You may also add cheese to the mix.
Sinigang with a bang
It can get chilly during Christmas season, and a hot, flavorful soup would feel very comforting. Speaking of comfort, sinigang is one of the most popular comfort foods in the Philippines.
This Christmas, add excitement to your classic asim-kilig sinigang. If you're into sizzling dishes, you can make deconstructed sinigang with beef short ribs in sampaloc gravy and serve on a sizzling plate. You can also top your sinigang with crispy bagnet or use corned beef instead. How about bulalo's beef and bone marrow in sinigang broth?
Warm up with hot choco
Photo courtesy of StockSnap via Pixabay
It is comforting to sip hot chocolate after Noche Buena while gathered around the living room with your family opening Christmas presents. But this comforting hot drink can jazz up the morning with just a few tweaks. If you want a little spice, you may add cinnamon, nutmeg, and cayenne pepper. You can also add vanilla and ice cream for added sweetness and creaminess. You may add chocolate cookies and make a cookies and cream hot choco. You may also just throw in almonds and marshmallows or top it with whipped cream.
All of these season's favorites never fail to amaze and fill the table with joy. Celebrating Christmas here in the Philippines is indeed a lot more fun and exciting; especially since it is easy to put a twist into these traditional recipes. With a pinch of creativity, you can make the night more special with unique and non-traditional Noche Buena. Moreover, Filipinos have learned to love world flavors such as American, Spanish, Italian, and Asian. So, it's truly a Merry Christmas celebration for everyone.