Bright as sunshine, sunflowers make for a great home decor. The happiest of all flowers, they make for a great addition to the condo living you already love. These pretty blooms can easily bring positive vibes to a room. From using sunflower prints and colors to actually bringing in the fresh blooms, there are many amazing ways to bring this gift of nature to your condo home. Here are sunflower-themed design ideas to get you started.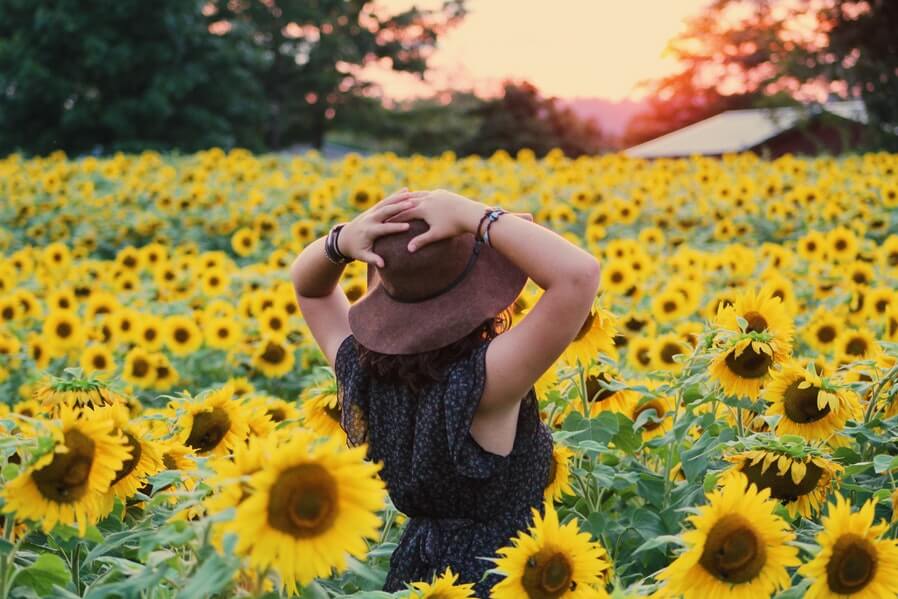 Have a huge sunflower painting as your centerpiece
Add a tasteful sunflower artwork in your living room. You can have a huge painted canvas to serve as a centerpiece in your living room. This will give life to your condo wall. Sunflowers are a popular subject for pieces of art, so you may find a readily made one. If there isn't any available or if you can't find anything you like, you can commission a local artist to create one for you instead. You can go for one of the more known names in the art scene and have a prized piece of art adorning your home. Or you may simply hire the services of an amateur artist who does great work all the same. Whatever you do, make sure you ask the artist to show you a sample work. This will help you ensure the end product is something that will appeal to your senses.
Go for a vibrant sunflower-themed mural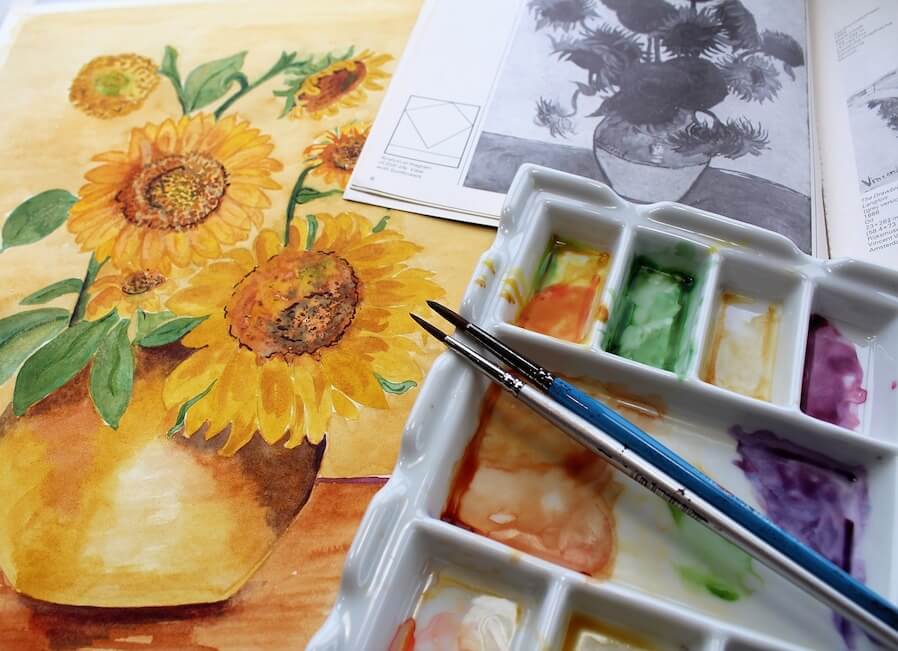 Beyond just having a sunflower painting in your home, why don't you go all-out with a sunflower-themed mural? You can have one full wall dedicated to a sunflower artwork. Vibrant and full of life, sunflower artwork in big doses will bring a lot of positive vibes to your home. You will also love the huge infusion of bring colors. It's just the right sunshiny flavor to brighten up your days. Yet again, make sure you choose the right artist. His style has to match your preferred aesthetics. If you can afford it, go for an established artist. If not, you can contact up and coming artists, or even students majoring in art. It's the result that matters after all, not the name behind it.
Get comfy with sunflower floral linens
Flowery linens can easily get tacky. They can take you right back to the 50's when people had an awful way of mixing flower and fruit prints on their fabrics, coupled with vinyl and chrome furniture. Not the type of throwback you'd readily embrace. The whole picture changes though when you go for sunflower prints. Big, bright and bold, sunflowers are stylish and hip. They can bring a glowing youthful vibe to a room. And you can incorporate them to any room with a modern or contemporary design theme. So go ahead and pack your drawers with sunflower floral linens, so you can constantly give your bedroom, guest room and nursery a sunshiny and stylish flavor.
Bathe your condo with sunflower colors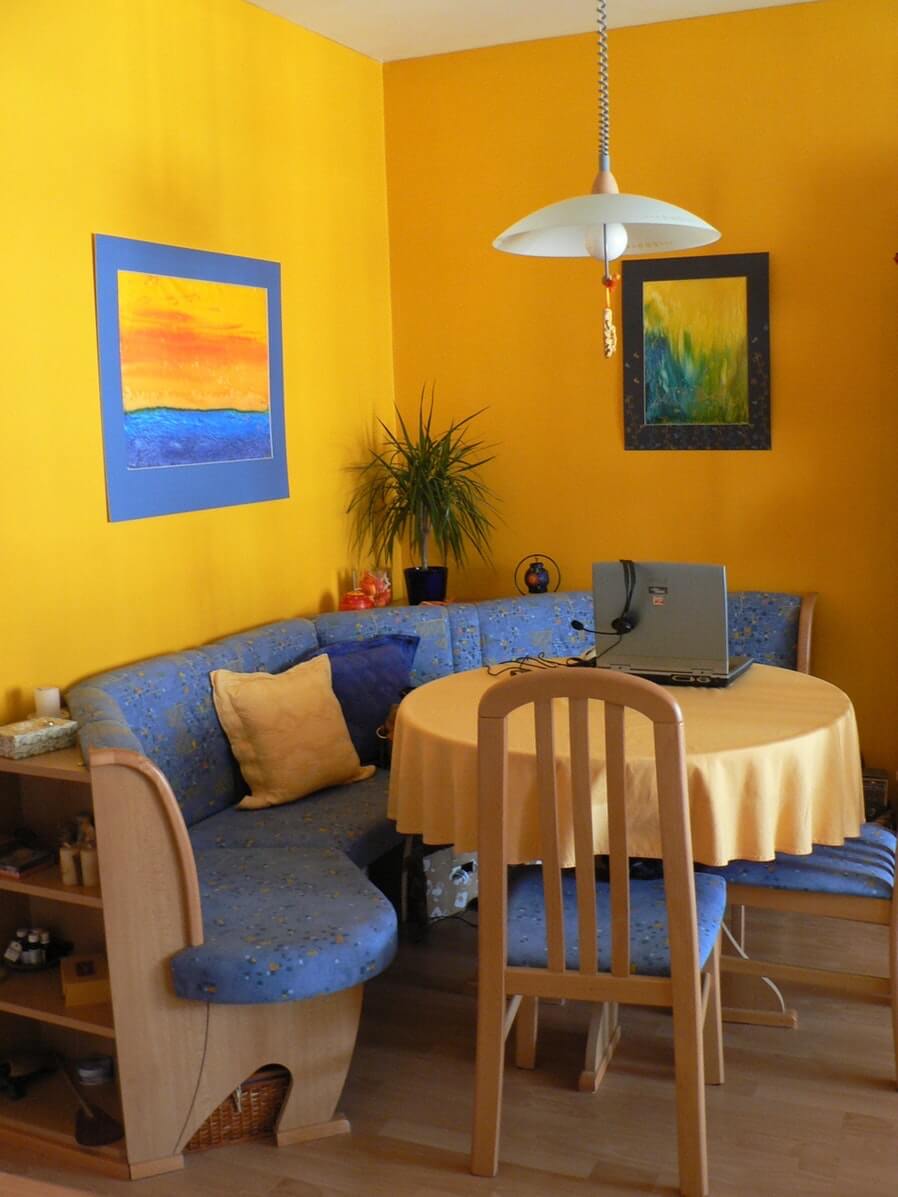 Having a sunflower theme does not always mean going floral. Sometimes it's all about the colors. The colors of a sunflower make for an ideal trio of colors. Think bright shades of yellow, soft tones of beige and comforting hues of brown. You can use this wonderful color combination to spruce up a dull living room, bedroom, or kitchen. It can even be the theme for the whole unit. How about a striped wall painting coupled with furniture in complementing hues? With these three interesting shades, you can have a grand time getting both playful and artful with the shades.
Give your windows the sunflower treatment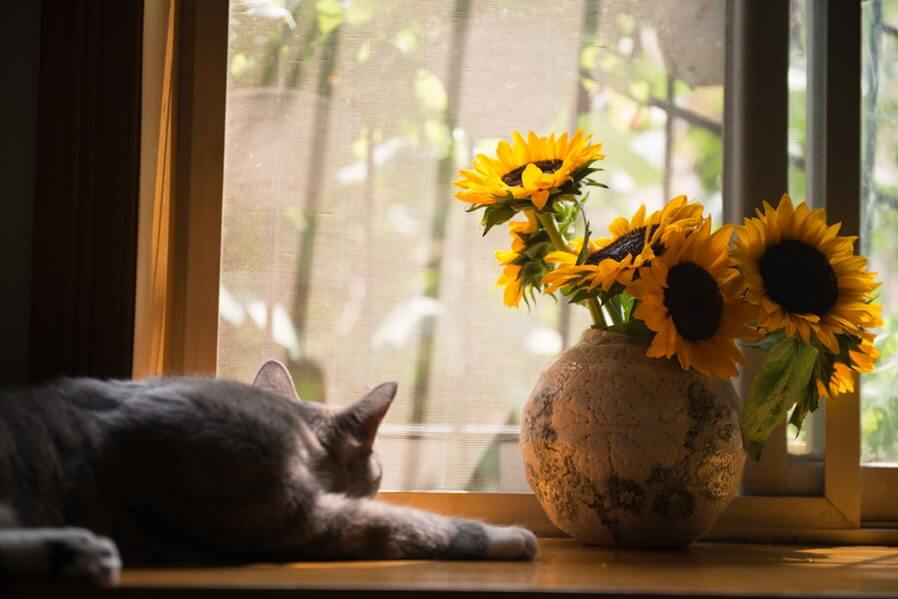 If going sunflower-themed with your wall paint is too much of a commitment for you, how about focusing on just your windows instead? You can literally give your windows the sunflower treatment. Note that window treatments are not just confined to curtains. You can work with hard treatments as well, such as window shutters, window blinds and window shades. Choose those that come in sunflower colors. For a truly sunflower feel though, you can't go wrong with sunflower floral curtains. And unlike other floral curtains, sunflower curtains won't look tacky at all. Your living room could easily bathe in warm, sunshiny colors even when it's only your window that's sunflower-themed.
Have a garden-inspired bedroom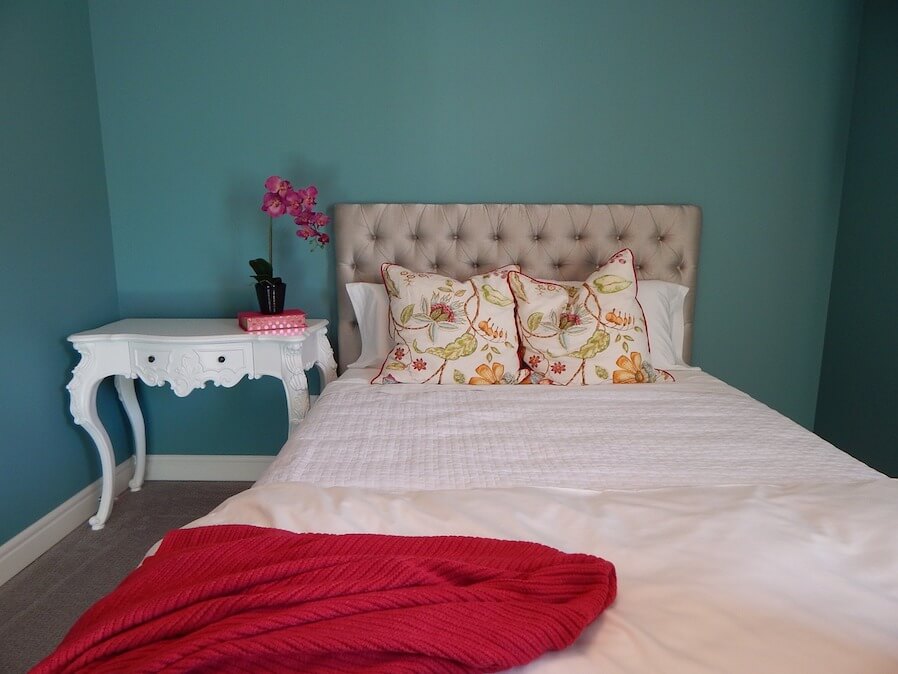 Why not go beyond just sunflowers and have a garden-inspired bedroom instead? You can have sunflowers painted on your wall, then use sheets with a forest print. You should also add indoor plants to your room. You will love the health benefits that go with them. And oh, what's a garden without birds, right? You can have a single colorful bird painted on your wall. Butterfly decors would also make for a great addition to your garden-themed room.
Decorate your kitchen with sunflowers
You can paint your kitchen walls with creamy yellow. Shades of blue that remind you of the sky will also work. These colors will make a great backdrop for your sunflower accents. You can then hang curtains with huge sunflower prints. Adding in blue and white pottery with a sunflower design would make for great decors. You can place them on top of your countertops or kitchen cabinets. An accent wall with a huge image of a sunflower can be your kitchen's focal point. Make this a huge wall art so it catches people's attention. This should be the only sunflower painting on your wall, so you don't overwhelm the space.
Bring in real sunflowers!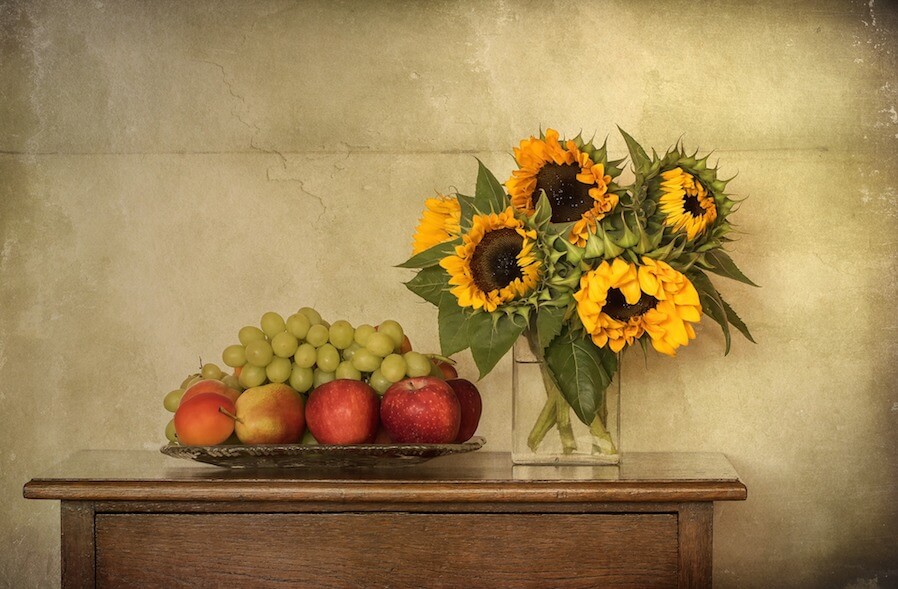 Nothing beats fresh florals. A giant cluster of long-stemmed sunflowers simply look glorious on your table, be it in your dining area or living room. Pair them with mums and you have yourself a masterpiece.
You can also decluster your bouquet and use the sunflowers as small accents. Hang them by a string to give your kitchen a playful look. You can also put them in clear bottles for a more eclectic feel. You can have a couple of these bottles perched a small distance away from each other on the table at your foyer. You can also have a single bud at your bedside table. Long-stemmed sunflowers look great even when they have nothing else to complement them.
Make these awesome summer design ideas happen! You'll love how they'll bring color to your DMCI Homes condo.