A Filipino Media Noche table is always adorned with a basket of round fruits and vegetables believed to bring good fortune in the coming new year. If you're a foreigner sojourning in the Philippines, Media Noche, which means "midnight" in Spanish, is the celebratory dinner before the new year. You can also refer to it as New Year's Eve dinner. Filipinos fill the table with as many food as they can prepare to symbolize, and hopefully keep, an atmosphere of abundance.
Some of the staple Pinoy New Year's Eve food treats include lechon, hamonado, morcon, paella, leche flan and fruit salad. These dishes are complemented with round or circular fruits, and sometimes vegetables, that share the same shape as coins that suggest financial prosperity. It's a must for every household to have 12 types of fruits on the table to ensure opulence for the 12 months of the coming year.
The demand for rounded fruits is expected to drive up the prices of oranges, apples, cantaloupe or sweet melons, and watermelons. Discover 6 underrated fruits that can be amazing additions to your Media Noche table.
1. Dragon fruit or pitaya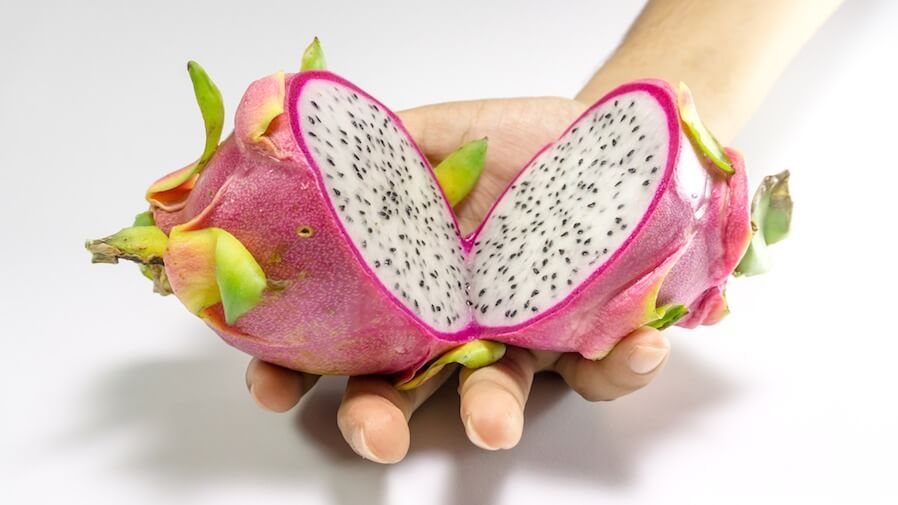 Photo courtesy of GoPlaces via Pixabay
Dragon fruit or pitaya is a native produce from the tropics of the Americas. In the Philippines, this red circular fruit is harvested in the northern provinces of Pangasinan and the Cordilleras. The pitaya fruits have red, pink or yellow leathery skin with soft spikes. The juicy flesh comes in red or white shades peppered with black edible seeds. Dragon fruits are crunchy and mildly sweet.
You can serve bite-sized pitaya sprinkled with lime juice on cocktail glasses or add them to your fruit salad.
Health benefits:
Dragon fruits are rich in antioxidants, calcium and omega-3 fatty acids. They contain vitamins C and B, phosphorus, protein, and fiber. According to a study, lycopene-rich dragon fruits, when combined with regular exercise, can help protect men against prostate cancer.
2. Clementines or kiat-kiat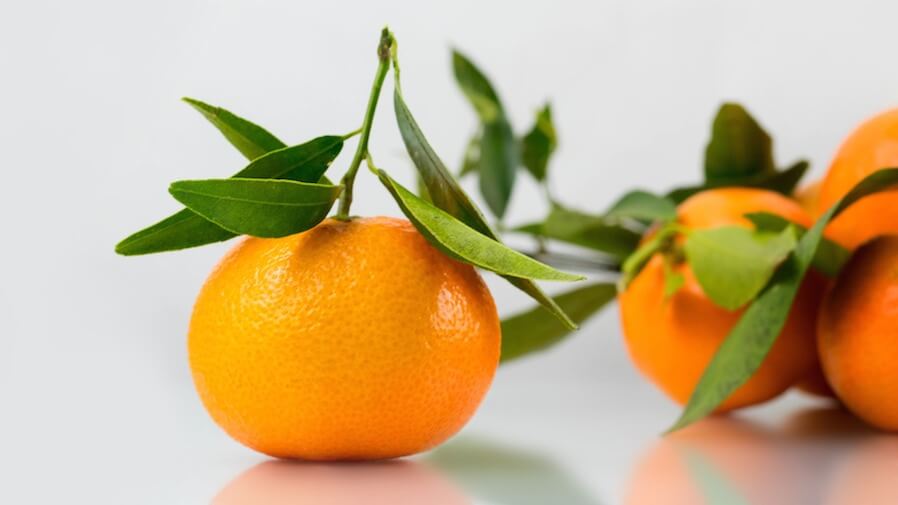 Photo courtesy of kinkate via Pixabay
Clementines, or locally referred to as kiat-kiat, are mini mandarin oranges. They are easy to peel and feature sweet and citric flavors. It is said that these fruits came about as an "accidental hybridization" of a mandarin orange and a sweet orange in a garden in Algeria. Clementines were only commercially produced in the early 1900s. These fruits are considered a symbol of financial prosperity in the Chinese culture.
If your grocery runs out of oranges for Media Noche, have a bowl of kiat-kiats instead.
Health benefits:
Clementines offer a long list of health benefits. These tiny fruits provide relief from digestive problems, strengthen the immune system, and support muscle relaxation. Clementines contain high quantities of vitamin C, calcium, magnesium, potassium, and phosphorous. Essential oils extracted from these citric delights are used to relieve stress, lower cholesterol levels, and help in weight loss.
3. Dragon's eye or longan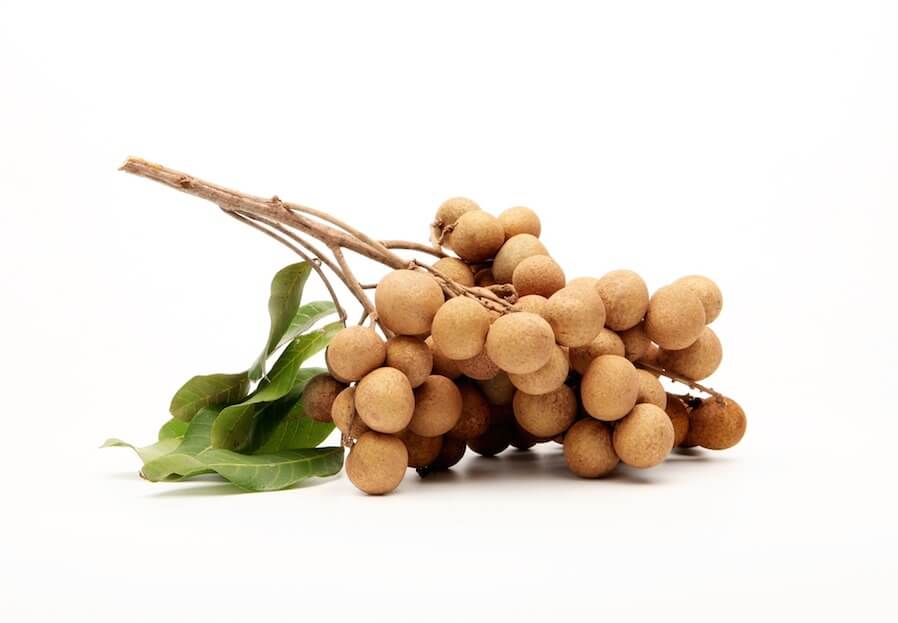 Photo courtesy of Bigtreegroup via Pixabay
The dragon's eye or longan fruit belongs to the specie of lychees. These are believed to have originated from the mountains bordering Myanmar and China. Today, dragon's eye fruits are harvested in southern China, Taiwan, and the tropics of Southeast Asia. A longan fruit has sweet and translucent flesh covered in a yellowish bark-like shell. It has small lacquered black seed that resembles an eyeball.
Longans are commonly enjoyed as is, but you can make refreshing smoothies with them. Simply peel five to 10 longan fruits, discarding the seeds. Place them into a blender and smooth into puree. Add a banana, sliced into small cubes, then pour in one cup of coconut milk. Blend until smooth. Serve chilled.
Health benefits:
The dragon's eye fruit contains vitamin C, vitamin B2, fiber and protein. It's used to help people suffering from insomnia, digestive problems, and memory loss.
4. Velvet apple or mabolo or mabulo fruit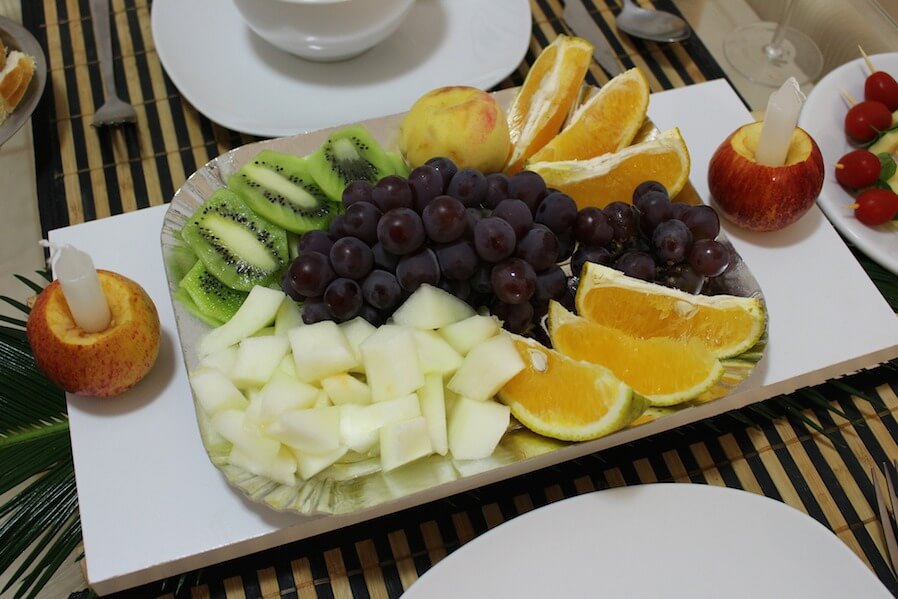 Photo courtesy of Degon via Pixabay
While everyone will be hoarding on apples, you can go have some velvet apples or mabolo fruits. These fruits, which as within the same specie as persimmons, are native to the Philippines. The mabolo got its name from its velvety reddish skin. It has a mildly sweet taste though others describe its flavor as "creamy" or "cheesy." If you haven't tried a velvet fruit yet, you should know that it has quite a strong smell.
Put a twist to a favorite Filipino New Year food, fruit salad, by adding tiny slices of mabolo fruit. Bite-sized fruits are perfect finger foods for your condo year-end bash.
Health benefits:
The mabolo fruit is high in fiber, vitamins A, B and C, iron, protein, potassium, and calcium. The juice of this wonder fruit is consumed to treat diarrhea and dysentery. Oils extracted from its leaves are used to cure skin problems.
5. Persimmons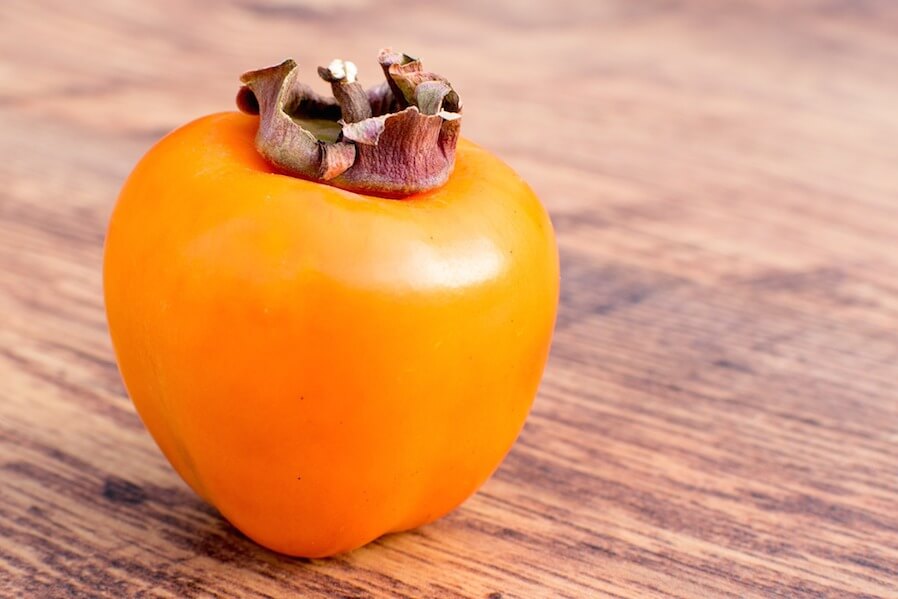 Photo courtesy of WebArts via Pixabay
Persimmons are known for a lot of names such as "divine fruit," "wheat of Zeus," and "Jove's fire." These fruits, categorized as berries, may have light yellow-orange color or a dark red-orange shade. In the Philippines, the variety of persimmons are reddish-brown with a cream cheese flavor. Simply cut off the top leaf and munch on this juicy fruit like an apple. Persimmons are also dried and eaten as dessert or added in dishes.
Serve persimmon green smoothie on your Media Noche. Mix 3 peeled persimmons, 1 cup of chopped kale, 1 ½ cups of frozen bananas, ½ cup of peeled and pitted avocado, and 1 ½ cups of low-fat milk in a blender. Add 1 tablespoon of honey to taste. Puree until smooth.
Health benefits:
Persimmons contain vitamins A, B, C and E, as well as dietary fiber, manganese, and copper. These fruits are also rich in magnesium, potassium, and phosphorus. Persimmons have antioxidants that fight cancer cells, improve digestion, and boost immunity.
7. Pomegranates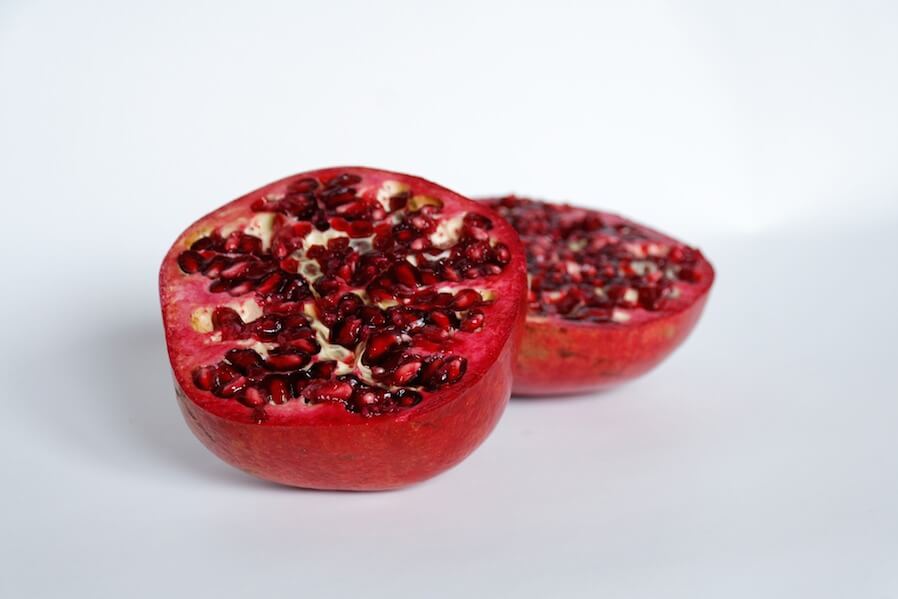 Photo courtesy of WerbeFabrik via Pixabay
Pomegranates are considered as super foods for their amazing health benefits. These have red-purple skin and red edible seeds. The seeds are separated from the bitter white membrane, which is not consumed. Pomegranate seeds can be eaten raw, dried to be used as spice, and topped on salad or ice cream. Mexicans add the seeds to their traditional dish chiles en nogada.
Make a delightful pomegranate sangria drink to complement your Filipino New Year food recipes.
Simmer ¼ cup of apple juice in a small saucepan with ¼ cup of honey. Stir until the honey is dissolved. Pour the mixture into a large pitcher half-filled with ice cubes. Add 2 cups of dry white or rose wine, 1 cup apple juice, pomegranate juice, pomegranate seeds, and apple slices. Stir and serve. You can garnish the glasses with pomegranate seeds and apple slices.
Health benefits:
Pomegranates have more than 100 phytochemicals that are largely responsible for the health benefits of plants. These fruits have more antioxidants than green tea and contains about 40 percent of your daily dietary requirement of vitamin C. Pomegranates prevent inflammation, heart diseases, Alzheimer's disease, and cancers.
The holidays present temptations of indulging into unhealthy foods. There are lots of greasy dishes, fatty foods, sweets, and overflowing booze. Remember to manage your diet during this festive season. Balance the Media Noche menu with a selection of fruits and vegetables.