The way to prosperity is through the stomach—especially on New Year's Eve when Filipino families gather at the dining table to enjoy a sumptuous Media Noche. Aside from bonding over food, New Year celebrations in the Philippines are about following age-old traditions (mostly from Chinese influences) to attract good luck all year round.
It's almost 2018, so if you're hosting your family's New Year's Eve feast, start preparing for the occasion as early as now to save yourself the stress of throwing a party and make sure everything's in order. That includes planning your Media Noche.
Certain dishes are known as symbols of wealth, good health, and happiness. Looking for some ideas? Here are seven lucky Pinoy New Year's Eve food items to consider.
1. Pork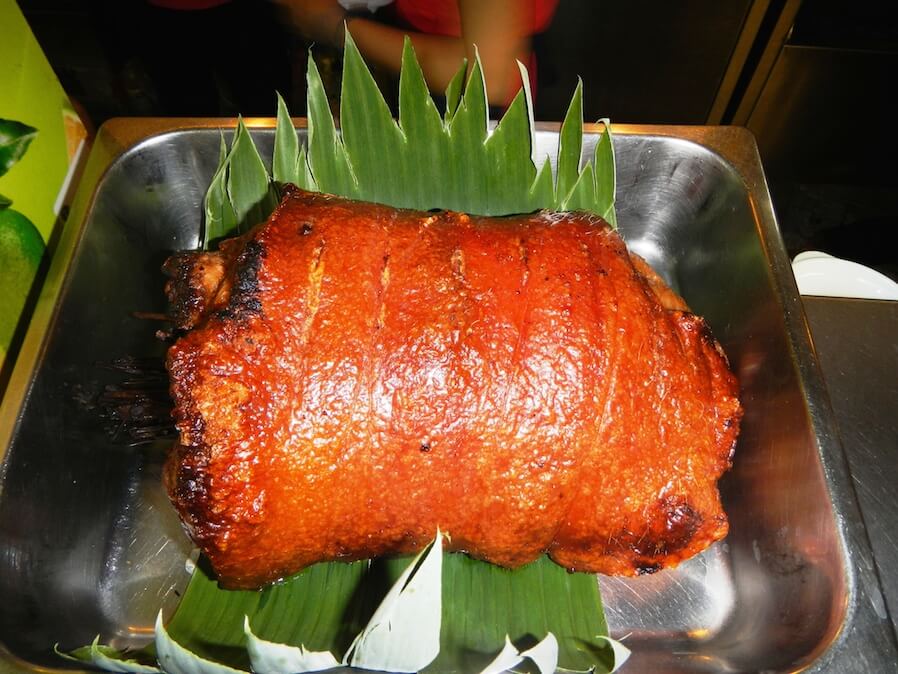 Photo courtesy of Judgefloro via Wikimedia Commons
Pigs are believed to bring wealth and success because they're plump. They also push forward with their snout, signifying progress. These make pork the luckiest food for pigging out on New Year's Eve. And what's a Media Noche without lechon? With its smoky, succulent meat and crunchy skin, lechon is a typical Pinoy table fare for New Year's Eve.
But if you don't have the budget for it or the time and patience to order lechon, here's a cheaper alternative: roasted pork belly or lechon liempo. Simply buy pork belly slabs, lemongrass, and spices at the supermarket near your condo, add the ingredients to the meat, roll the belly and tie it with a twine, and roast it in the oven for about 2 hours or until the skin is brown and crispy.
2. Pancit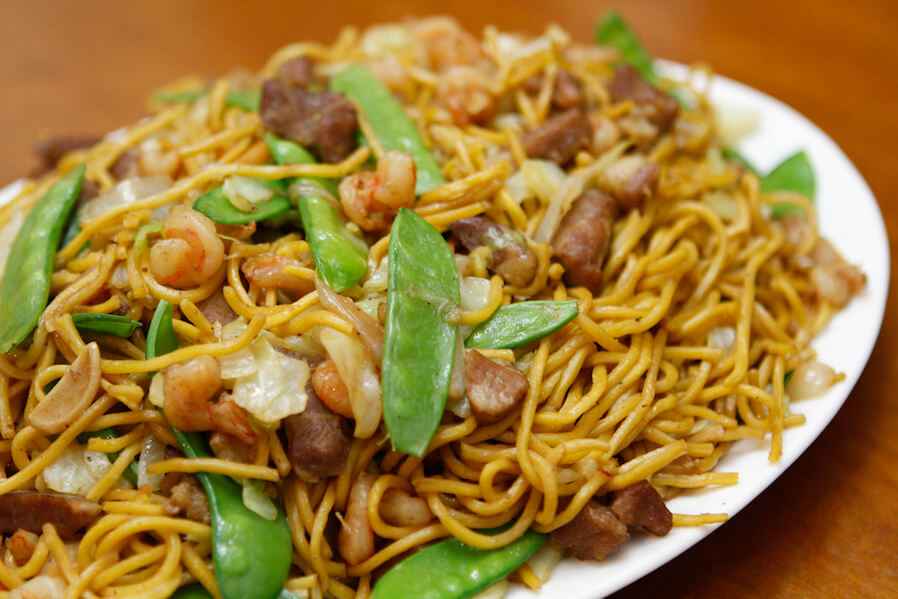 Photo courtesy of pulaw via Flickr, Creative Commons
Another must-have food on the Filipino dining table every New Year salo-salo, pancit represents long life with its long strands.
You have a lot of pancit variations to choose from: bihon, canton, luglog, habhab, Filipino-style spaghetti, and more. Whatever your choice is, the noodles shouldn't be broken while cooking or eating it. So you've got to slurp the noodles to receive more luck.
3. Fish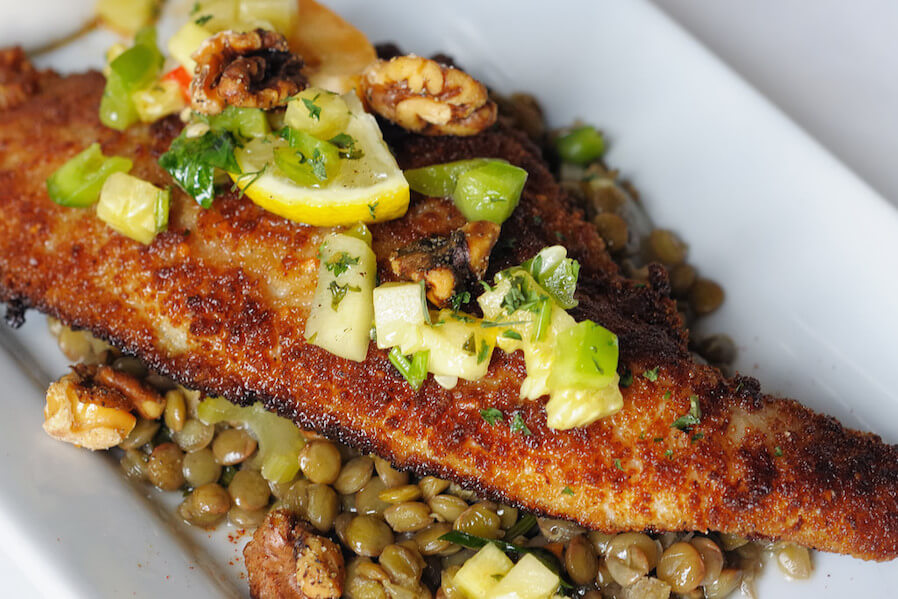 Photo courtesy of Ralph Daily via Flickr, Creative Commons
Want to include seafood in your Media Noche and prosper in 2018? Fish is a great choice because it symbolizes wealth and abundance. It swims forward, unlike crabs and lobsters that move sideways and backward. Fish scales also stand for silver or coins.Moreover, the Chinese translation of fish (yú) sounds like "surplus." Chinese people believe that having a surplus at the end of the year is a sign of good luck, which means more blessings for the coming year.
Fish dishes are traditionally eaten last, with the head and tail intact, to signify a lucky year from start to finish.
Serving more fish on the New Year's Eve table is also one of the ways to stay healthy during ber months. Nutrients from fish balance the fats and carbs that you'll accumulate during the holidays.
4. Dumplings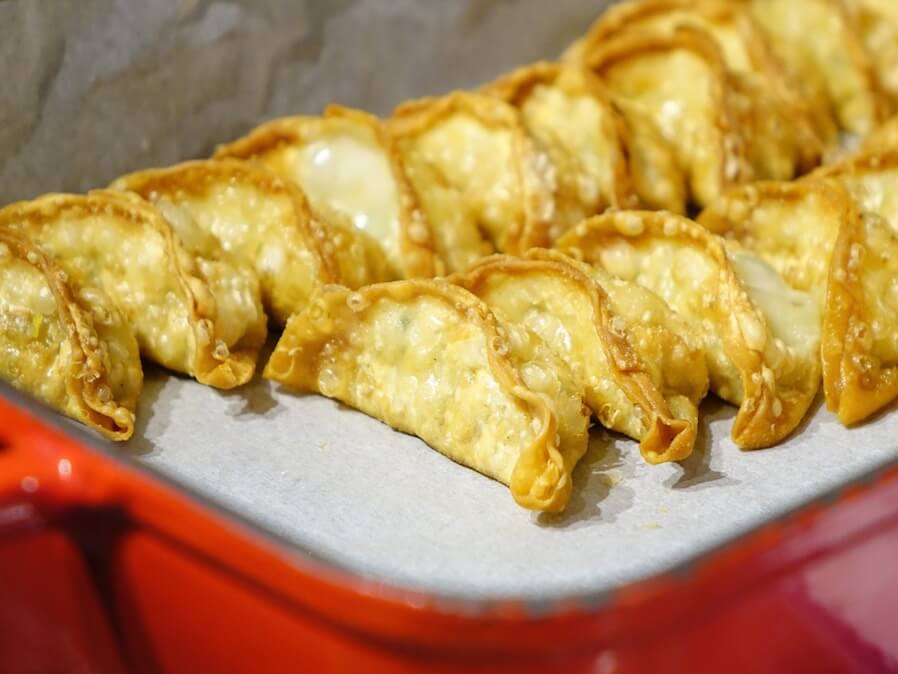 Photo courtesy of cegoh via Pixabay
How do you attract more money in 2018? Serve and eat dumplings on New Year's Eve. According to a legend, the more dumplings you eat, the more money you'll make in the coming year. Dumplings make great appetizers on the New Year's Eve dining table. They're easy to prepare, too. Just fill pre-made dumpling wrappers with minced meat and cook the pieces by steaming, frying or baking.
5. Lumpia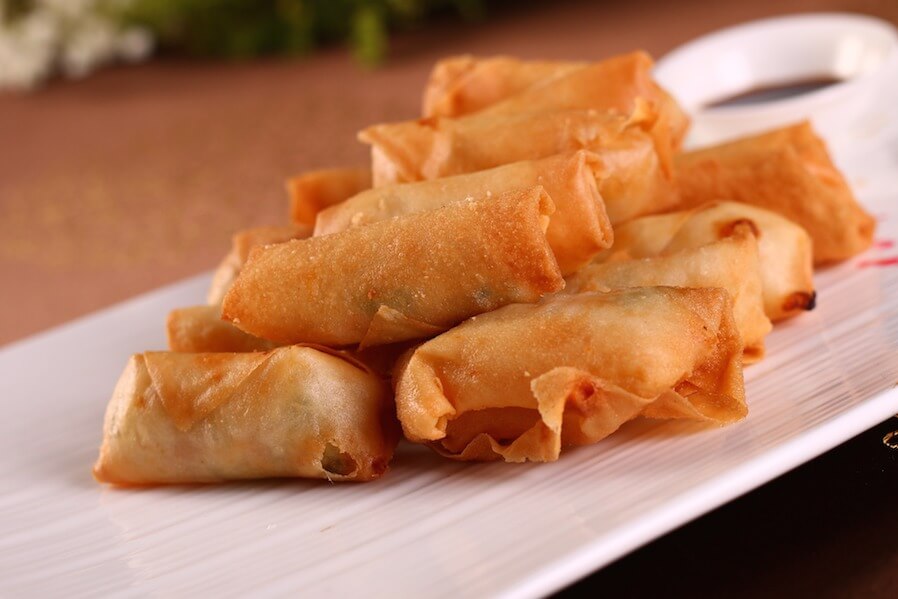 Photo courtesy of qq53536283 via Pixabay
A favorite Pinoy party dish, lumpia or spring rolls look like gold bars when fried to golden yellow. In Chinese, this dish means "a ton of gold," so eating lumpia can promote wealth. To bring more luck in 2018 and delight your guests, serve crispy and flavorful lumpia!
6. Round fruits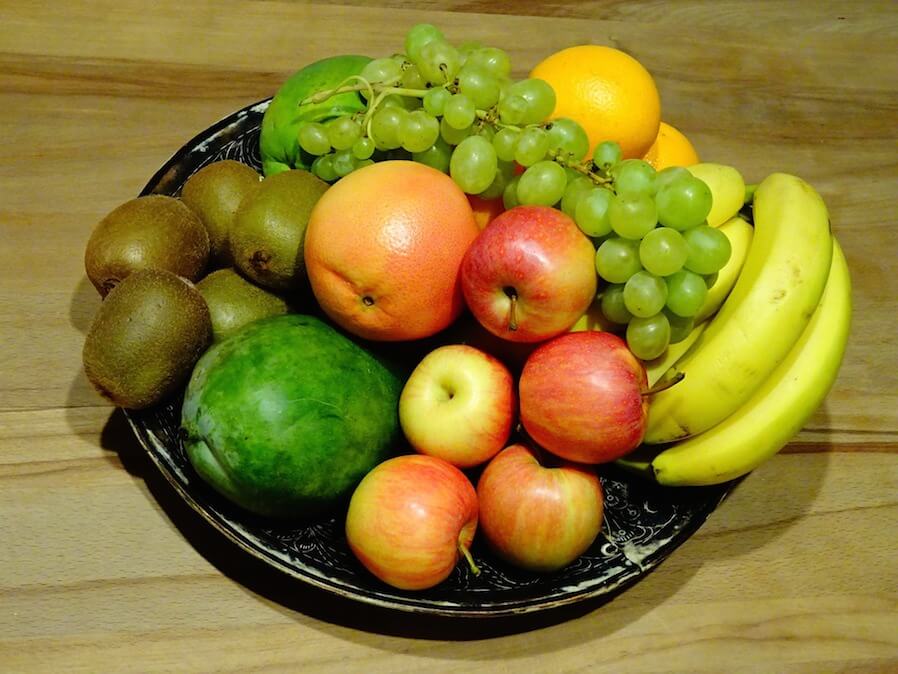 Photo courtesy of carlosfx via Pixabay
Of all the Filipino New Year food staples on this list, round fruits are widely believed to bring wealth and abundance to the family because of their coin-like shape. Filipinos typically prepare 12 different kinds of round fruits (representing the 12 months of the year) for Media Noche to attract good luck and fortune.
Here are the must-have lucky fruits on your New Year's Eve dining table, according to feng shui experts:
Apple – The Chinese word for this fruit means harmony.
Avocado – Its purple or green color helps stimulate abundance.
Banana – Its yellow color is a symbol of happiness. Also, a cluster of bananas signifies unity.
Grape – The fruit was traditionally eaten by kings and other royals, making grapes a symbol of luxury.
Lemon – Its extract is considered a symbol for cleansing or warding off negative vibes.
Lychee – It's believed to bring good fortune and happiness with its red and round body.
Mango – Its sweet taste represents sweetness among members of a family.
Orange – The fruit's round shape stands for money, while its color signifies gold in Chinese tradition.
Papaya – Like orange, papaya's color also represents gold or wealth.
Pineapple – The Chinese word for pineapple means "fortune comes."
Pomelo – The fruit's pink or bright red pulp symbolizes good health.
Watermelon – Its green color is a money symbol in feng shui, and its many seeds are a symbol of abundance.
Other round fruits like kiwi, kiat-kiat, and guava also work as Media Noche fruits.
7. Kakanin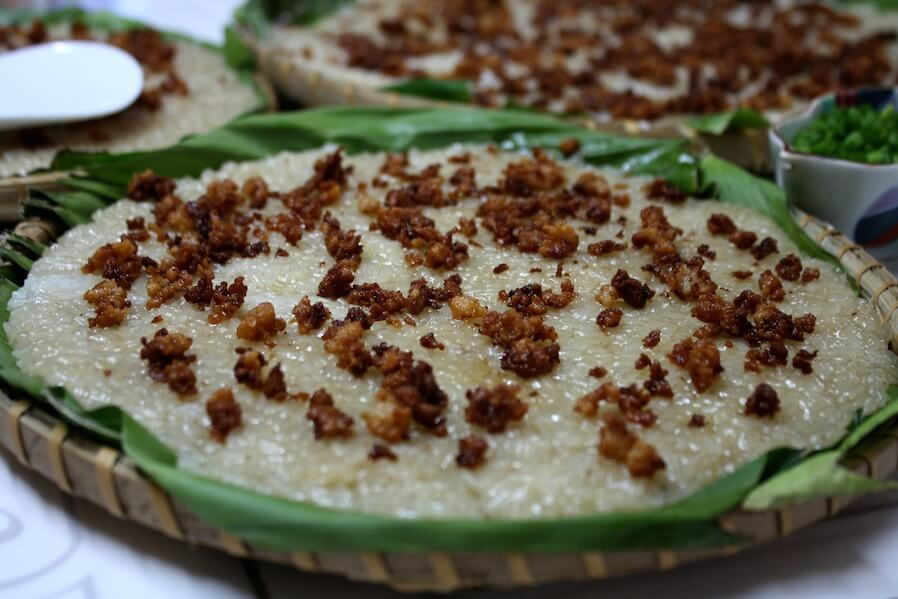 Photo courtesy of Elmer nev valenzuela via Wikimedia Commons
Of course, there are lucky desserts to add to your Media Noche. End your scrumptious New Year's Eve meal with rice cakes such as puto, biko, maja blanca, and sapin-sapin. These desserts made of sticky rice are believed to bring good luck and make it stick all year round for anyone who will eat them at 12 midnight. Their sweetness also represents close and harmonious relationships among family members.
There you have it: seven lucky Media Noche dishes to bring wealth, good health, and happiness for the coming year. For DMCI residents like you, preparing them is very convenient because supermarkets, where you can buy ingredients, are close to your condo community.