The first four years of Capture were incredibly successful, and we are still thanking everyone and every community for participating on its fifth year. Indeed, you bring life and color to our communities, and we couldn't help but be mesmerized by so many colorful entries we've seen.  Now, we are proud to present this year's community shutterbugs who have captured our hearts through their photos, and captured this year's great prizes!
Capture 'MOMENTS' Category
2nd Runner-up Grand Awardee – Nancy Grace Orpia of Cedar Crest
"Let Love Rain!
With so much hatred, fighting, bullying, bashing and misunderstanding all around us, let us not forget that we belong to each other. In our small communities and in our own families, let LOVE reign!
I so love looking at this photo with our two sons (Tiel 10 y.o. and Cyan 7 y.o.) enjoying each other through outdoor activities in our community this summer vacation. They long to bathe in the rain and were joyous to find this fountain in our pool area. So much LOVE in the (artificial) rain.
What the world deeply and badly need is not love of power but the power to love.
Always, anywhere, let LOVE reign!"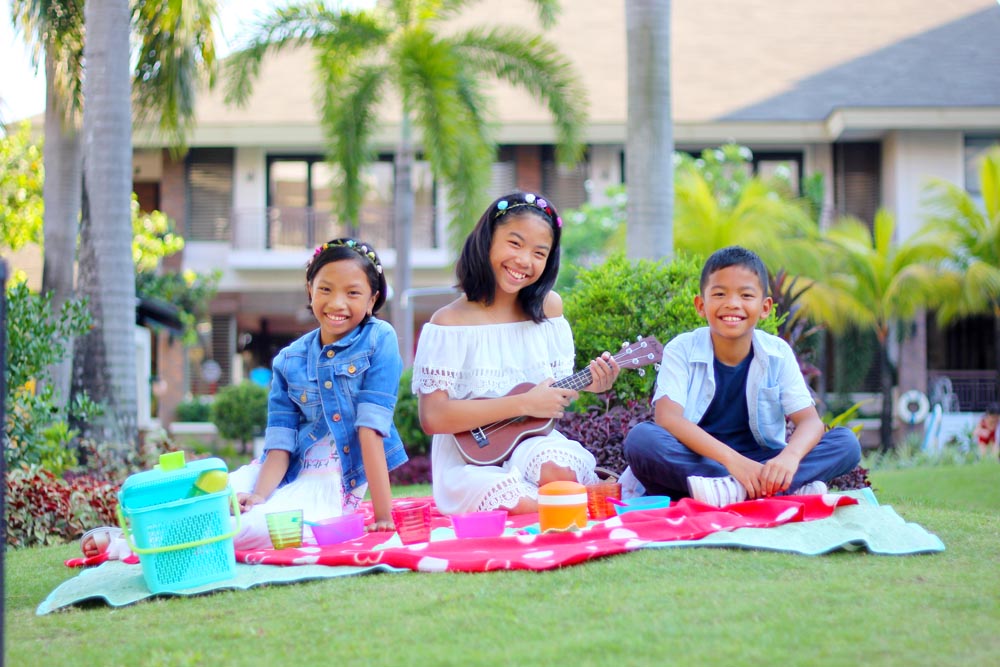 1st Runner-up Grand Awardee – Lawrence Toledo of Riverfront Residences
"Life is Meant To Be Colorful
DMCI Homes is more than a house, it is a community. The green open spaces provide us a home beyond our home.  It is not just an extension of our home unit, it is our personal frontyard where neighbors become families. We have been living here for more than 8 years now and our kids have become who they are today because we have raised them well in this community. This is the reason why living here was meant to be colorful."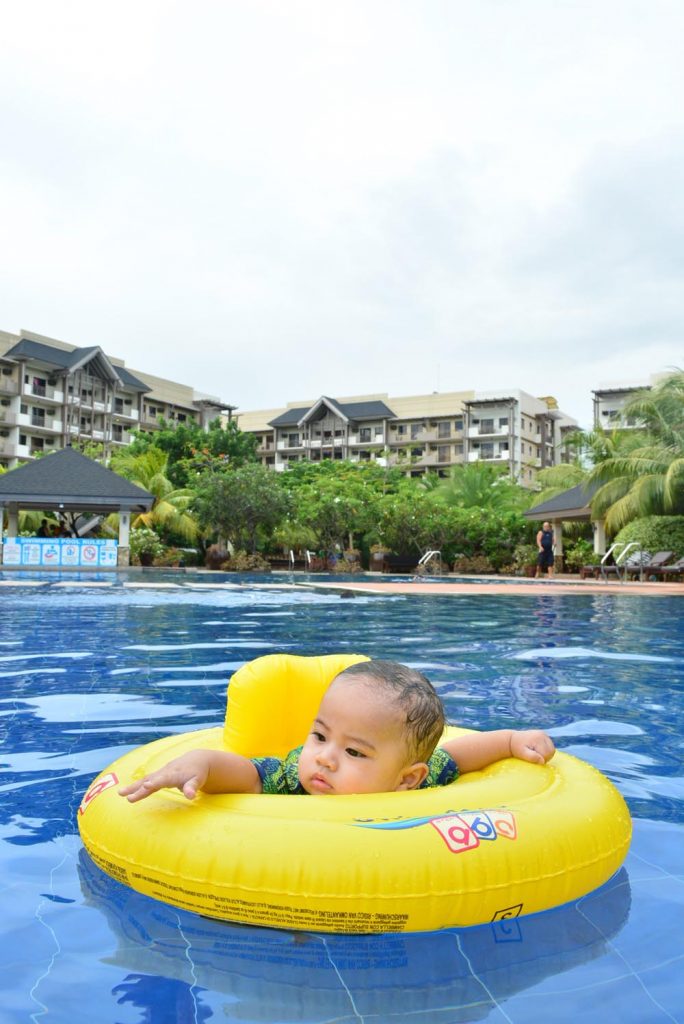 Capture 5 Grand Winner and People's Choice Grand Awardee – Sharmaine Galang of Arista Place
"A moment of tranquility on one of his firsts. As I look back on this captured moment years from now, I will be able to relive the moment of my son's first dip in the pool."
Capture 'SPACES' Category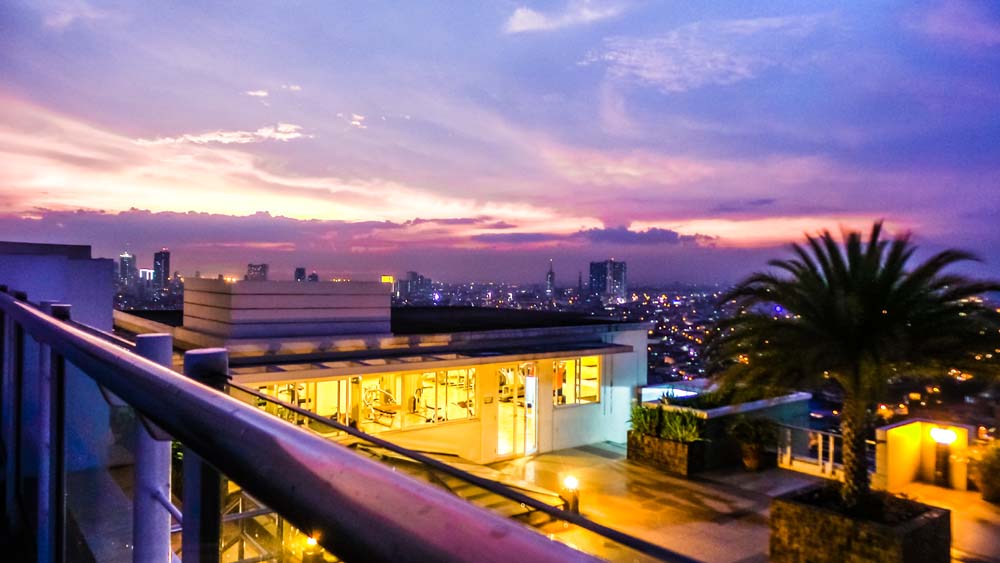 2nd Runner-up Grand Awardee – Maria Lourdes Abad of Sorrel Residences
"I always like going on our roof deck when I have free time, just chilling and enjoying the breathtaking view of sunset and city lights. It never fails to make me calm and relax. It's my favorite spot here in Sorrel Residences!"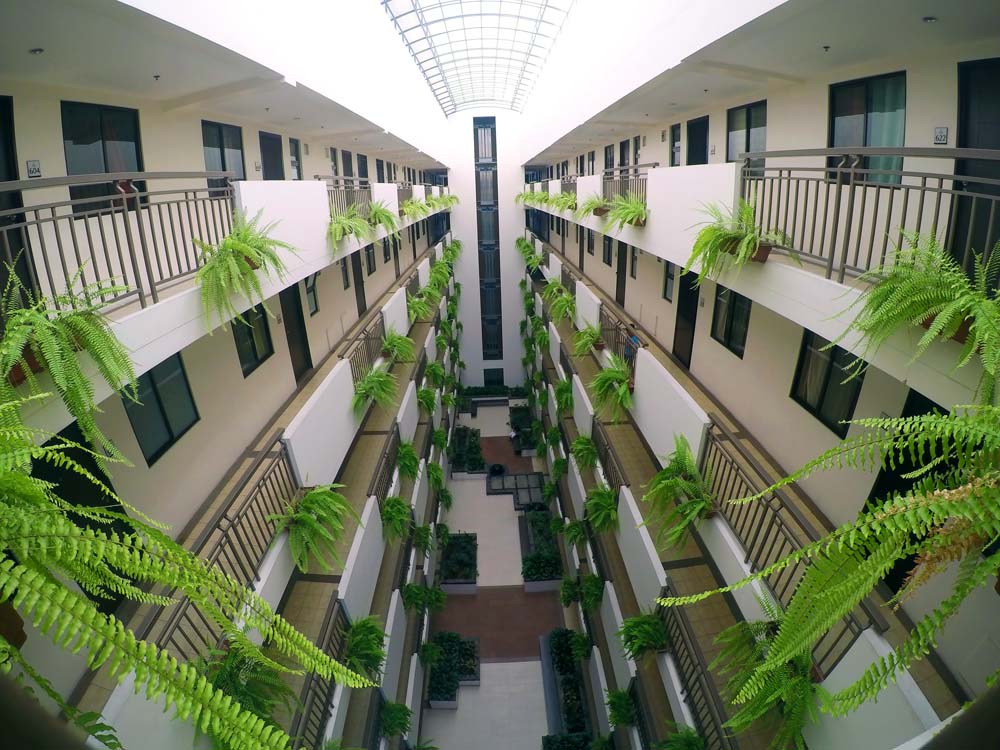 1st Runner-Up and People's Choice Grand Awardee – Emm Rainier Datu of Arista Place
"Places we spend our life is very significant because our moods are affected by the design and the location. All around me lay the most beautiful landscaped atriums and plants I have ever seen. A perfect home is a big, quiet, spacious and beautiful. This is my perfect home! 🌿"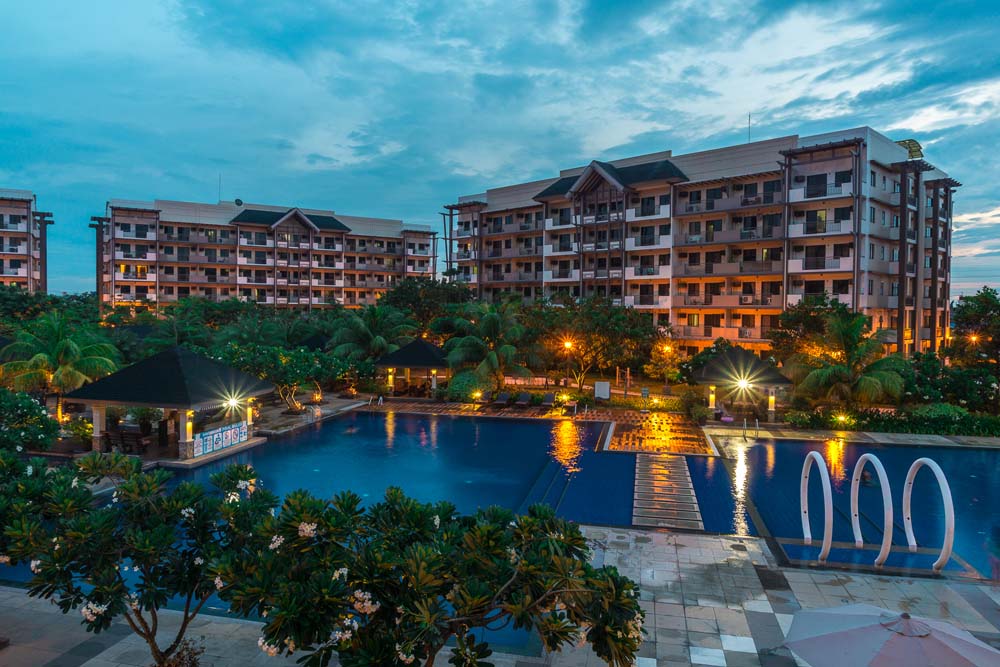 Grand Winner – Lani Cadampog of Arista Place
"Sneak peak! This is what you'll see at 6PM 🌆🌌🌃"
Awarding Ceremonies
Held last September 29, 2017 at DMCI Homes Corporate Center, Capture 5's Awarding Ceremonies welcomed awardees and guests over a simple gathering. Our hosts Jillien Bea Pantaleon and Von Castor started the event with colorful greetings and message of thanks to our awardees- because really, we can't thank you enough!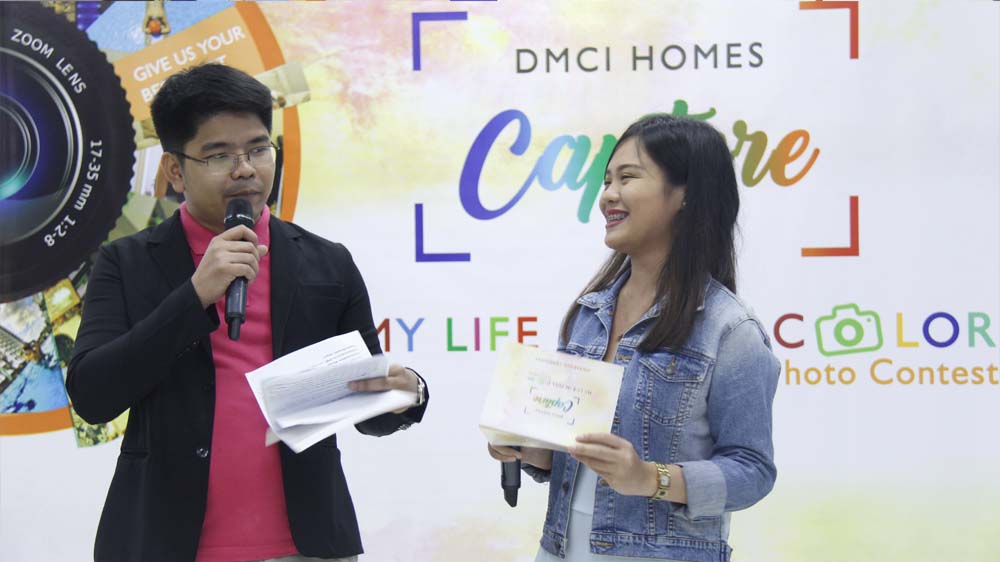 The event was then followed by a little speech from Operations Manager of DPMC himself, Mr. Frederick Rapiñan.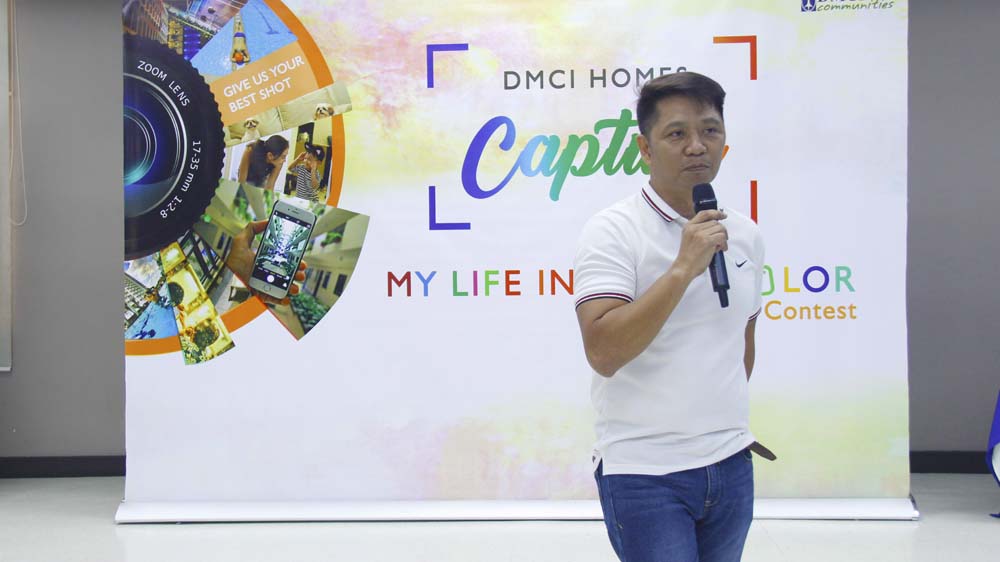 Without further ado, each winner was recognized for a job well done, and was awarded their respective prizes.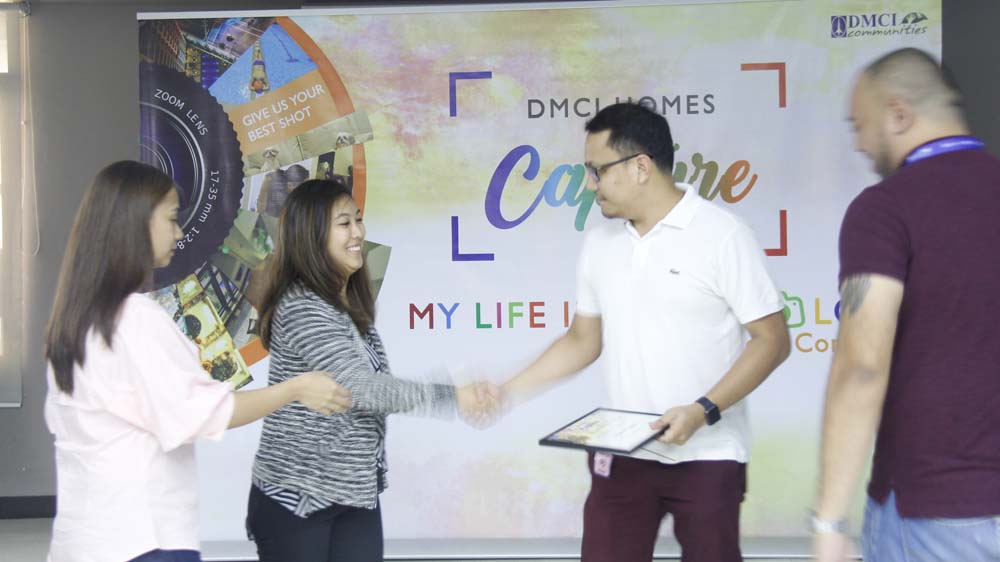 Here's Lawrence Toledo, accepting his award for winning 1st runner-up for Moments category.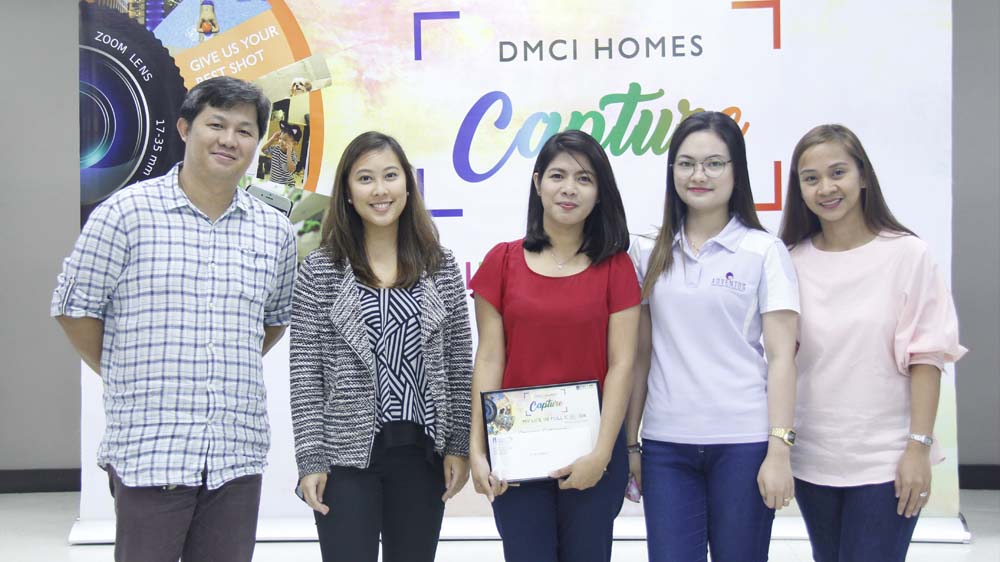 Lani Cadampog, accompanied by Arista Place Property Managers, poses with Corporate Communications for DPMC, Pia Tombocon, Marketing Assistant Manager April Tovillo-Ponte after receiving her award.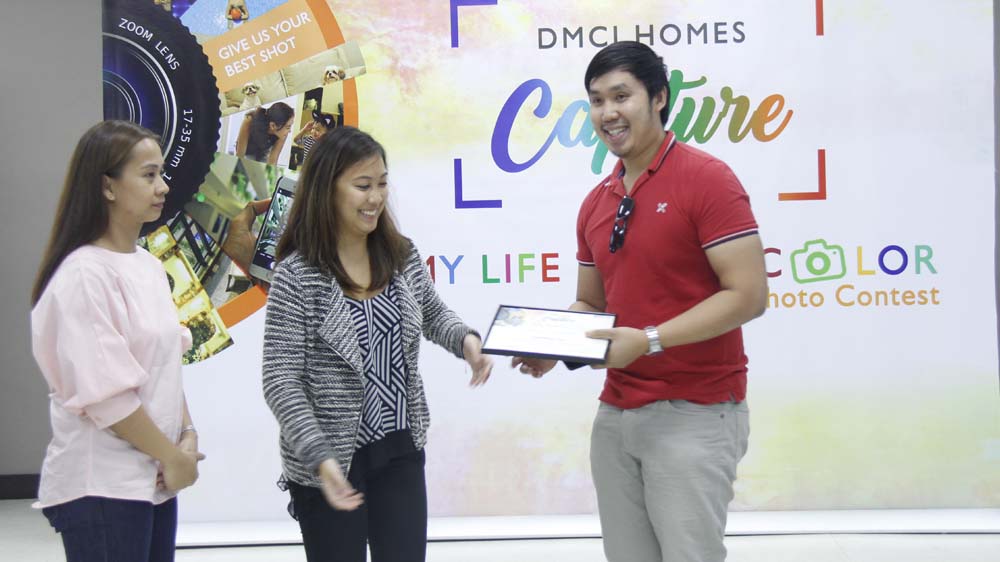 Joshua Cu receives recognition and award for being the Grand winner of the Moments category for the month of July.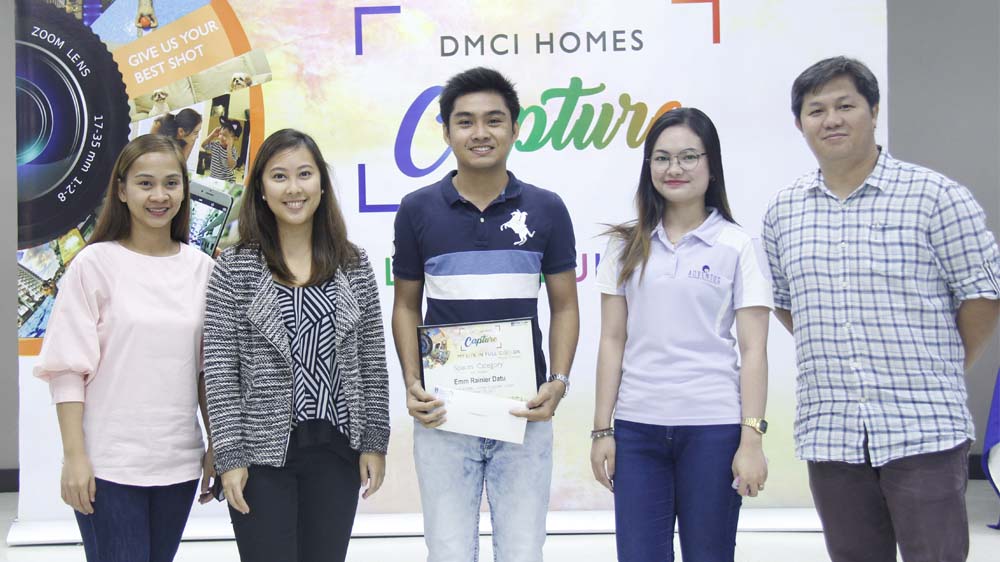 Emm Rainier Datu of Arista Place, got his entry placed on 1st Runner-up for the Spaces Category.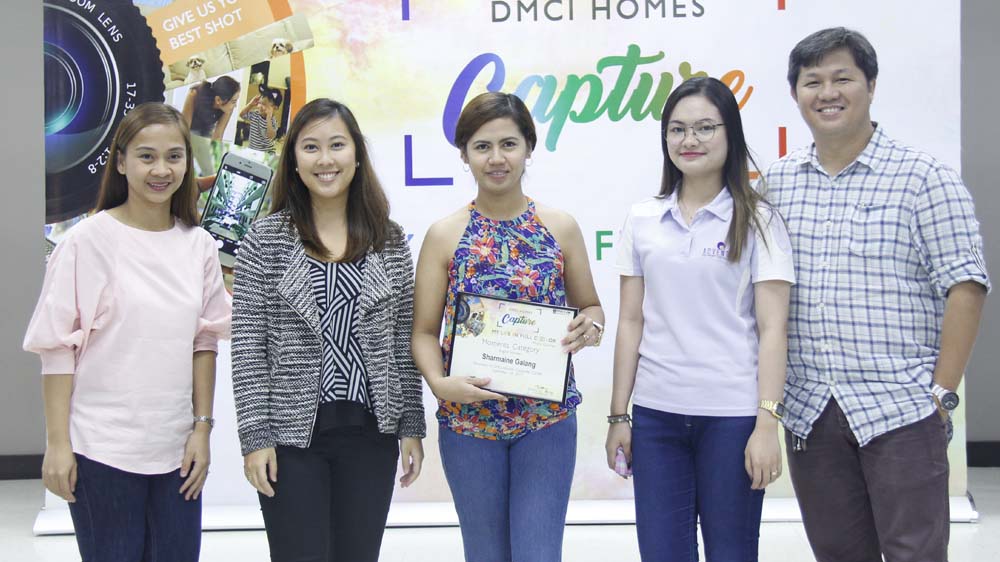 Sharmaine Galang was there with her grand winner photo's subject: her son. Posing with her are Arista Place Property Managers, Tombocon and Ponte after awarding the grand prize of the Moments category.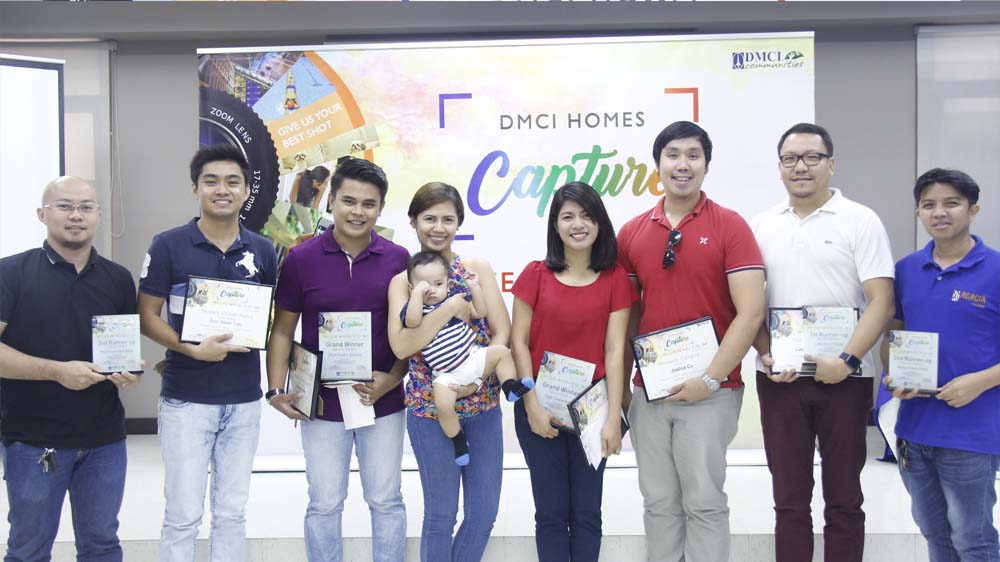 Our Capture 5 – My Life In Full Color winners, all smiles for the camera. Congratulations guys!
Our fifth year has ended, but we are still hoping to collect more Capture moments with you. Thank you all for joining, and get your cameras ready again for next year!