Want to give your child a refreshing learning space in your condo unit this summer? Why not try to do it on your own? Take a look at these DIY home décor ideas for redesigning learning spaces. You don't just unleash your creativity; you can also save on money from professional help.
Skateboard shelves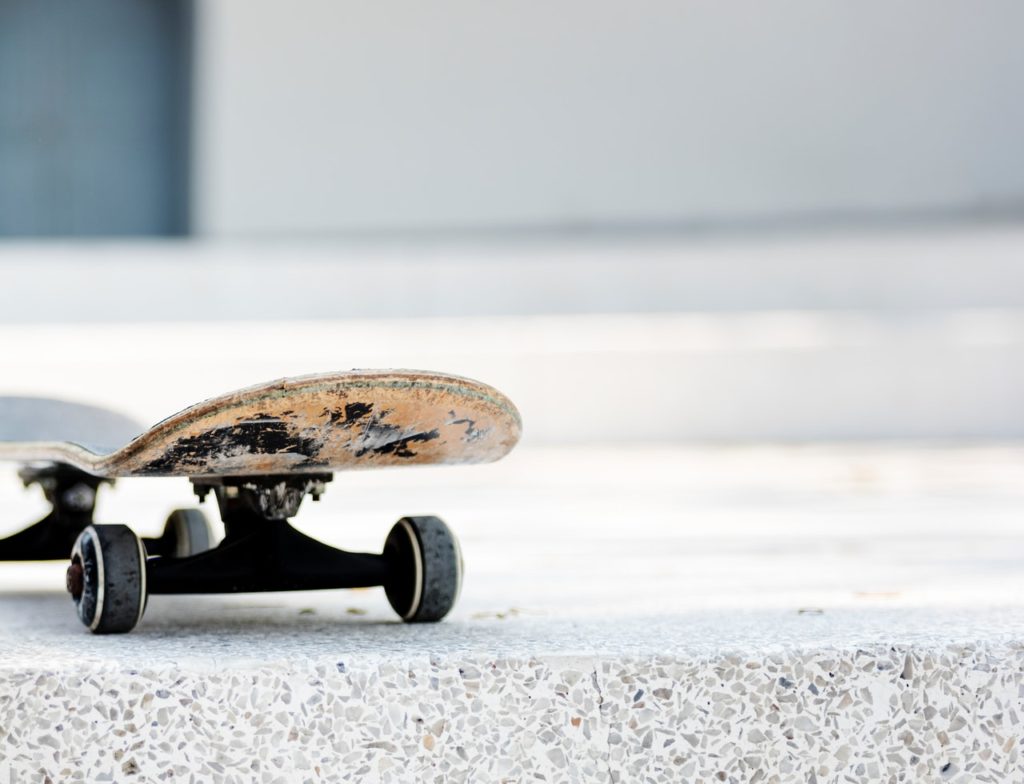 Photo courtesy of Rawpixel via Pexels.com
One way to use your child's old toys to make cute DIY home décor is to build a skateboard shelf. You can store your children's books, toys, or pictures on them. It's an eye-catching learning space design compared to the usual bookshelf.
It's easy to do. All you need are two L-brackets mounted on the wall and a skateboard. You can use a brand new skateboard if you have the budget or look for a used one in the secondhand market or thrift shops. Make sure the L-brackets are leveled and long enough to support the skateboard and that the items placed on top of it won't fall.
Make a birdhouse lamp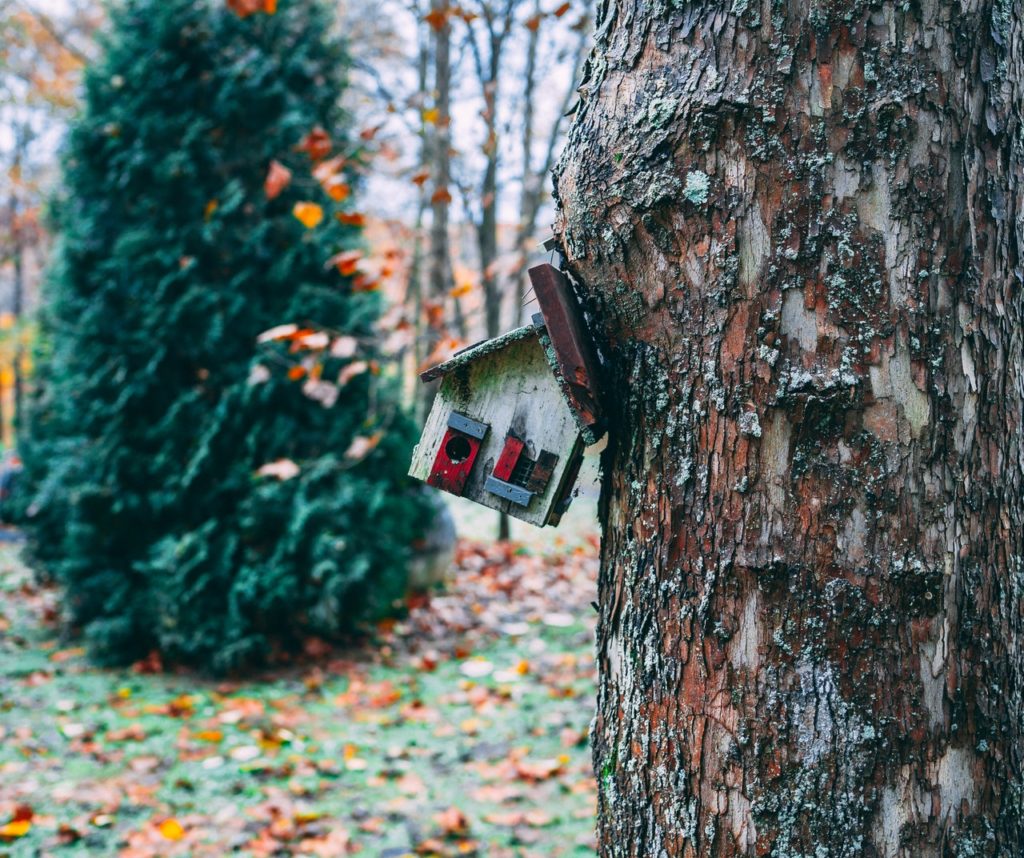 Photo courtesy of Craig Adderley via Pexels.com
A fun DIY summer project you can do together with your child is to make a birdhouse lamp for their room. You might have to use some tools for the project such as rulers, saw, nails, hammer, wood glue, and sandpaper. Alternatively, you can have your local wood supplier prepare the wooden panels ahead of time so that you don't have to build it your own and make a mess in your condo unit. It also reduces the work time.
You'll also need some basic electrician skills for this project as you need to link up wires to a socket for the light bulb. If you don't have any idea on how to do it, you can always go to your local shop for assistance to create this home décor idea.
Chandelier using your child's drawings
Is your child an artist? How can you show you appreciate your child's hard work? You can be creative and display it in a chandelier! Grab a string and attach it to a circular or square base. Instead of jewels or shiny objects, you can spruce up your DMCI Homes condo design and hang your own child's artwork for everyone to see.
Put up a cork board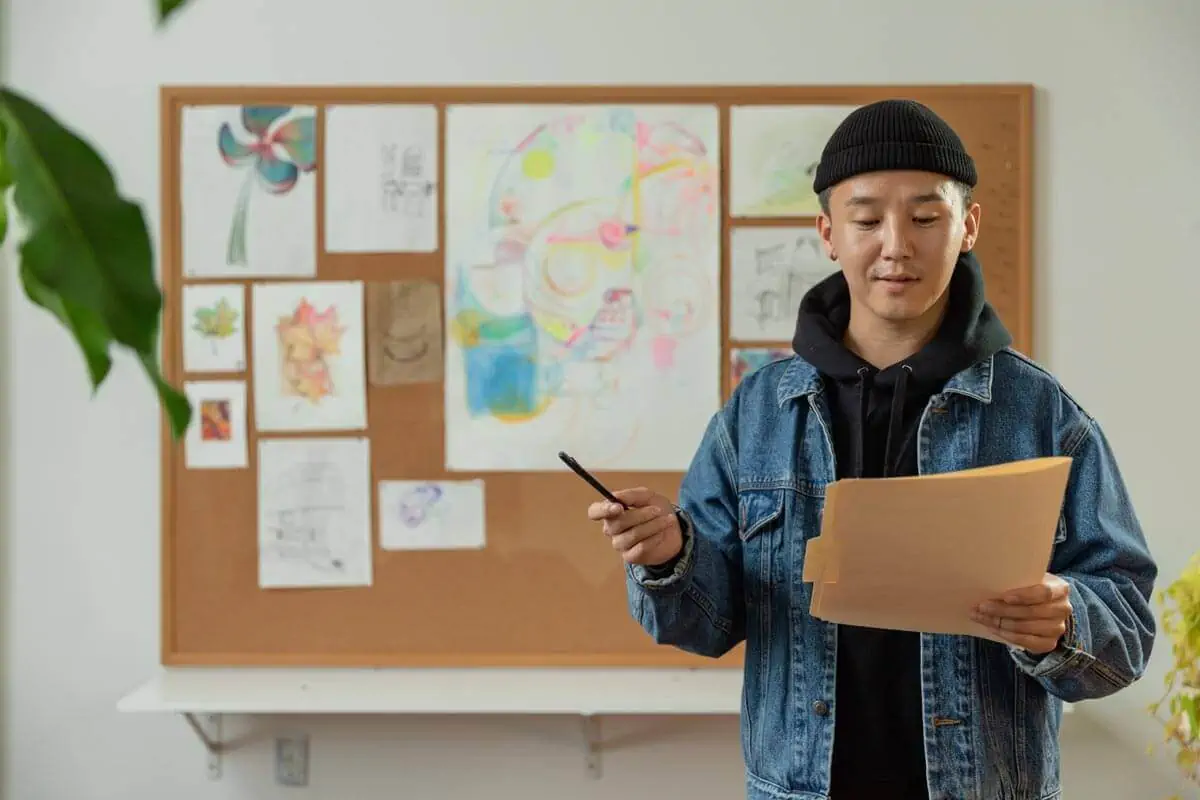 Photo courtesy of RODNAE Productions via Pexels.com
Studying is hard work, especially for young children. One of the better home learning space designs you can add to your room is a cork board. This could help your child remember milestones, assignments, and other activities, making him/her more productive. Good thing cork boards can be easily bought at hardware stores or school supply stores. Don't forget to use kid-safe pins! If you don't like to risk it, you can buy a magnet board instead so that it's childproof.
Paint a world map on the wall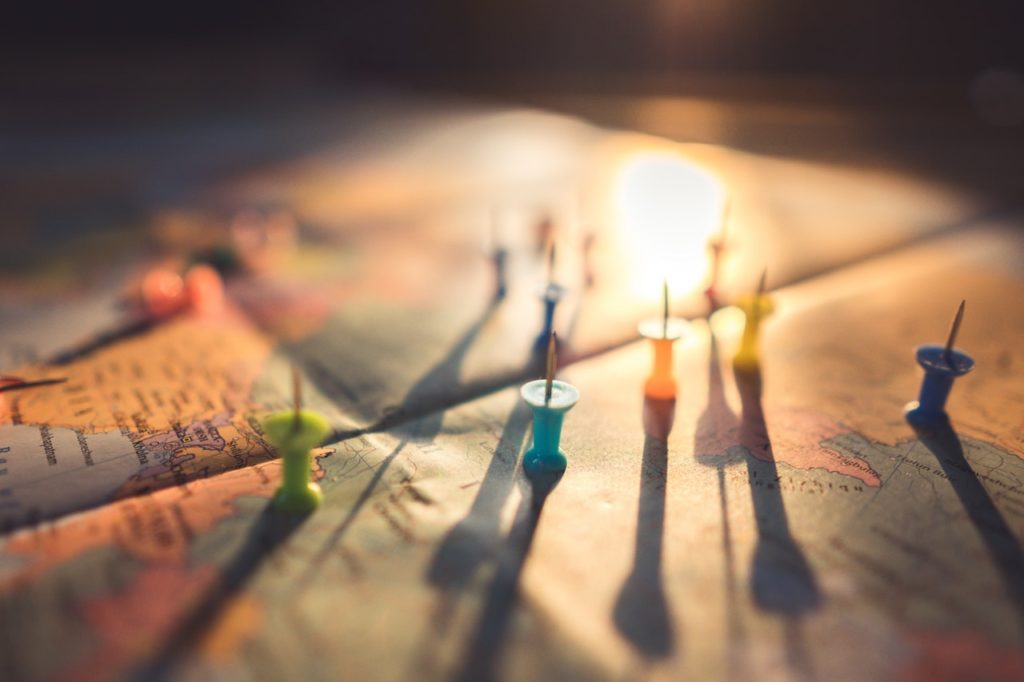 Photo courtesy of Aksonsat Uanthoeng via Pexels.com
Do you want your child to learn about the world? A good learning space idea for your home is a world map painted on the wall. Include every country and its capitals to make it a fun time for your child to paint or stick postcards on the wall of the places you've all been or the places you want to visit. Painting a wall in your condo unit, however, will need a permit from the admin, which means added fees.
If you don't have cash to spare, then you can buy a world map (the largest you can find) and pin it to the wall.
Paint your own chalkboard wall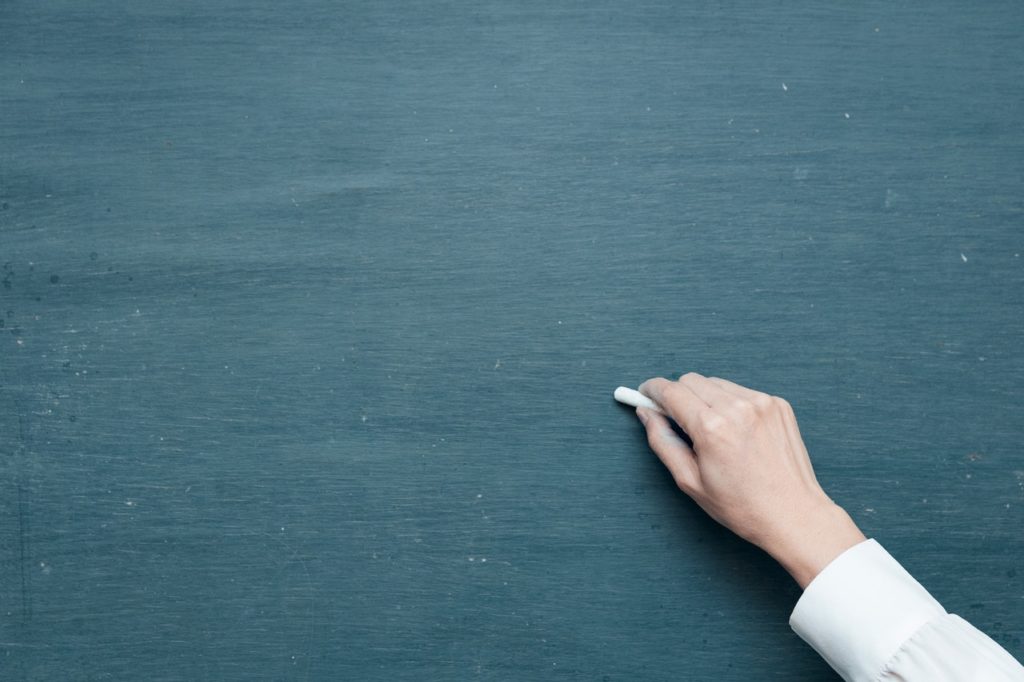 Photo courtesy of It's me Neosiam via Pexels.com
Unleash your child's creativity with this study space idea for your DMCI Homes condo:  a chalkboard wall. Place some colored chalks and an eraser to help your child draw whatever it is on their mind. This could make the room a little bit dusty thanks to the chalk.
In case you don't like the mess, you can use a whiteboard and colored markers. At least, there's no need to sweep the floor of dust. Just make sure to tell your child to keep their creativity within the confines of the chalkboard or whiteboard.
Fill up a bookshelf filled with their favorite books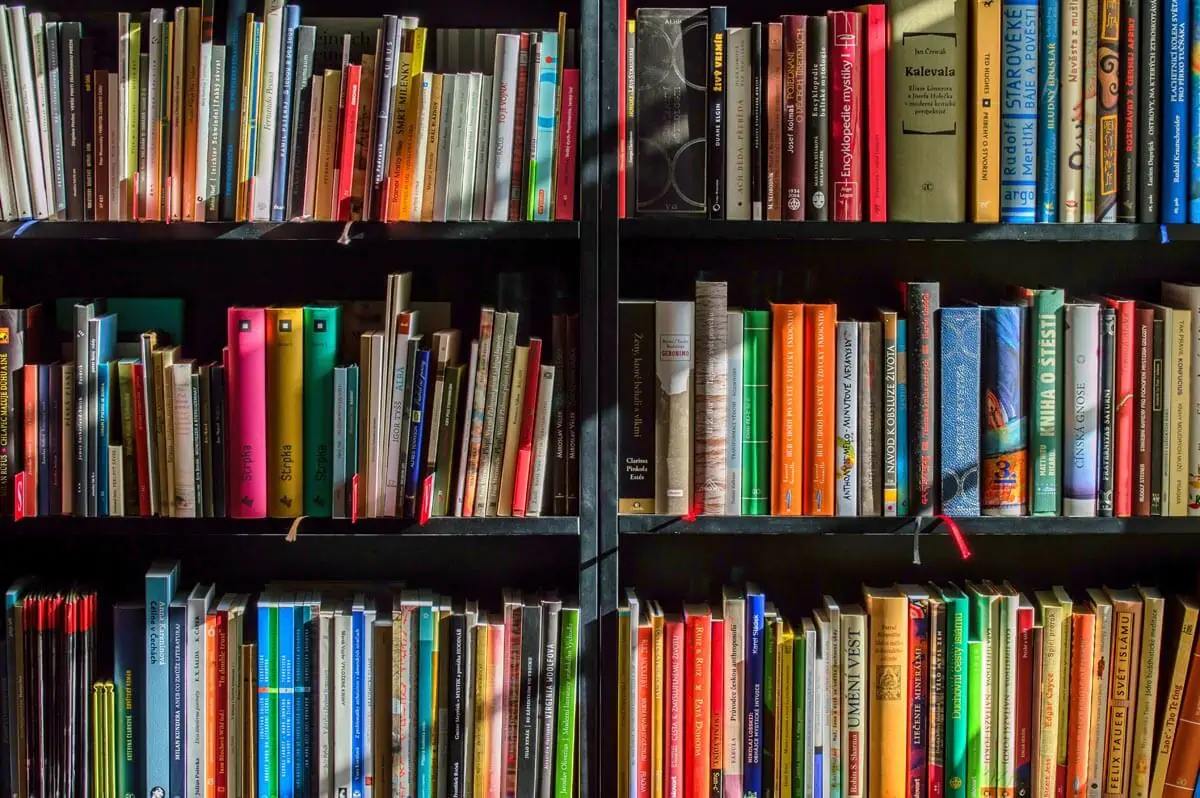 Photo courtesy of Pixabay via Pexels.com
Did you know that having a home filled with books impacts your child's future? A study by Science Direct shows that children immersed in a book-oriented environment helps in terms of educational attainment and occupational standing. Get your child off gadgets and help them learn the wonders of reading by building or buying a bookshelf and filling it with amazing children's books. You could also spend some time reading with your children.
Make enough space for their study table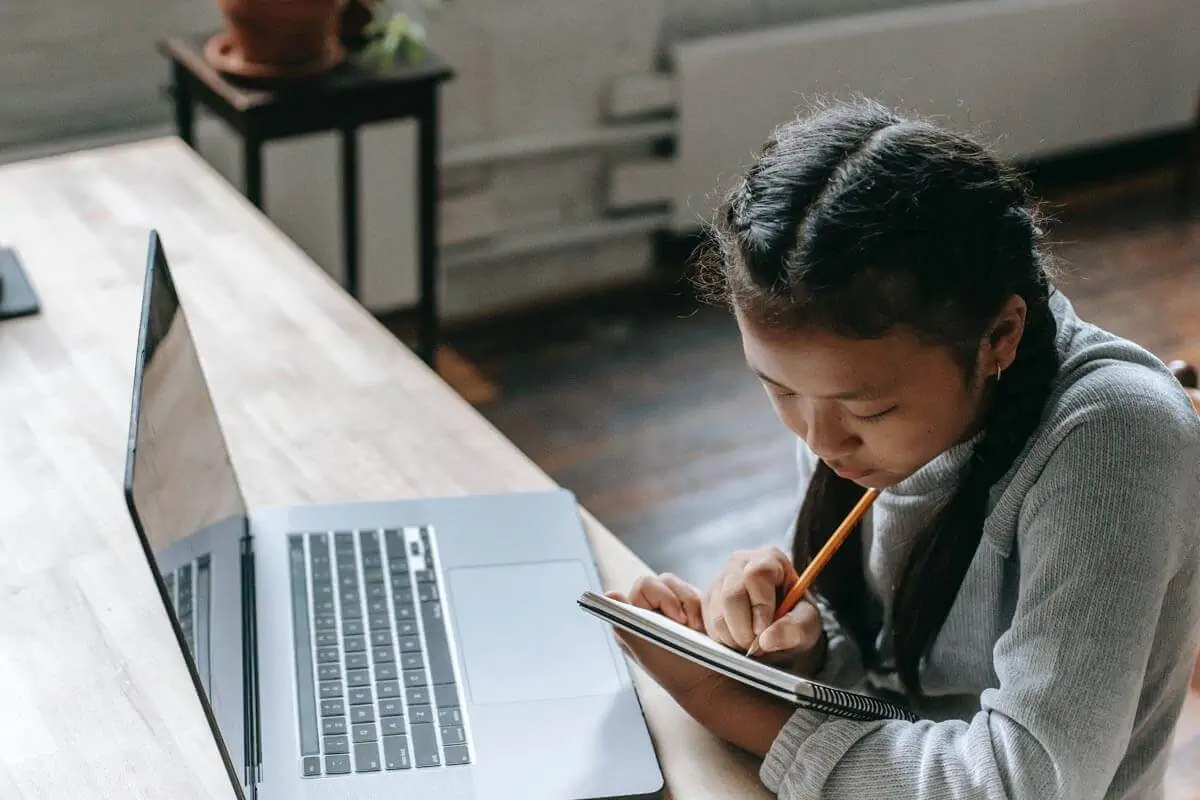 Photo courtesy of Katerina Holmes via Pexels.com
You can't think of designing spaces for learning without considering adding a study or computer table. This will give your child a designated place to study and do research. If you're placing a computer in their room, then you might have to make sure that they are browsing safely by blocking certain websites and search terms.
To design your child's study table, you can hang a corkboard on the wall so they can place reminders for their due assignments or even place their good test scores. You can also place a lamp shade for good lighting, especially when they're reading their textbooks and solving equations. To add a bit of life to their table, you can place a small plant on the table. It will not only liven up the table, but studies show that looking at something in the color or shade of green can relax the eyes— perfect for study nights!
Design a lounge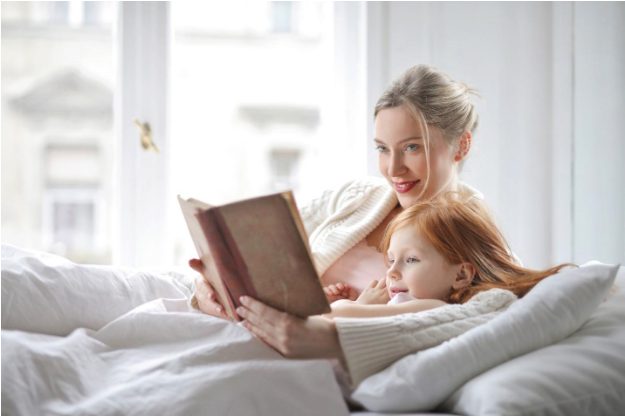 Photo courtesy of Bruce Mars via Pexels.com
While there are plenty of types of learning spaces you can make at home, having a special relaxing place for your child to study in is an excellent idea. A study by Concordia University Portland says that high-quality classroom environments help children feel relaxed, safe, and valued. Create a non-stressful environment for them by designing a special lounge. You could add a small tent, a cozy bean bag, or bed by the window.
Whether it's for summer classes or school time, having a special place at home to study can certainly help your child unleash their creativity, stay motivated, and have a wonderful time learning.