One of the many healthy lifestyle movements happening today is veganism, a type of diet that promotes abstinence from eating any animal product. Yes, this includes all meat and seafood—basically any type of animal—which makes this diet very clean. To introduce yourself into this healthy journey, here are some vegan food recipes that you can prepare right at your condo for a romantic date at home or as a healthy lunch idea for your kids.
Breakfast
Fluffy Vegan Pancakes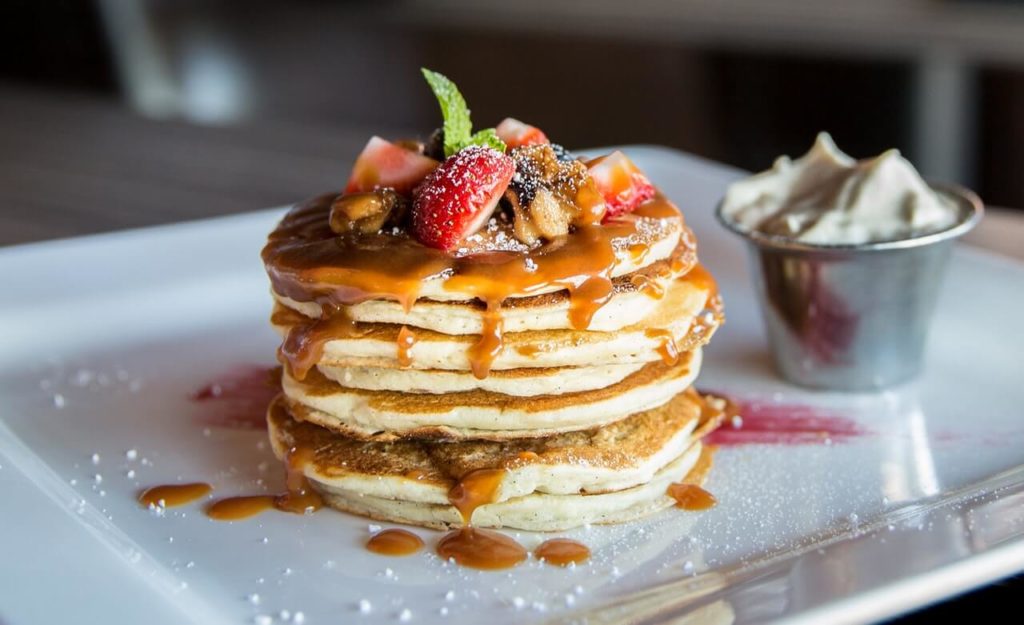 Photo courtesy of Ash via Pexels
Everyone loves pancakes for breakfast. This fluffy vegan pancakes will not only be healthy for you, but it will also be quick for you to prepare. It only takes 15 minutes to whip everything up, including the time to prepare its ingredients.
What's so good about these pancakes is that they're made of oat flour or rolled oats grounded in a blender. After preparing the rolled oats, you would need some unsweetened applesauce, non-dairy milk, lemon juice, and your usual pancake ingredients: baking powder, baking soda, salt, and vanilla extract. Mix them together and you have this beautiful vegan pancake batter.
You can get these ingredients at any local supermarket or a specialized health food store. This would be a very yummy and healthy twist to a sweet breakfast staple.
The Zen Quinoa Bowl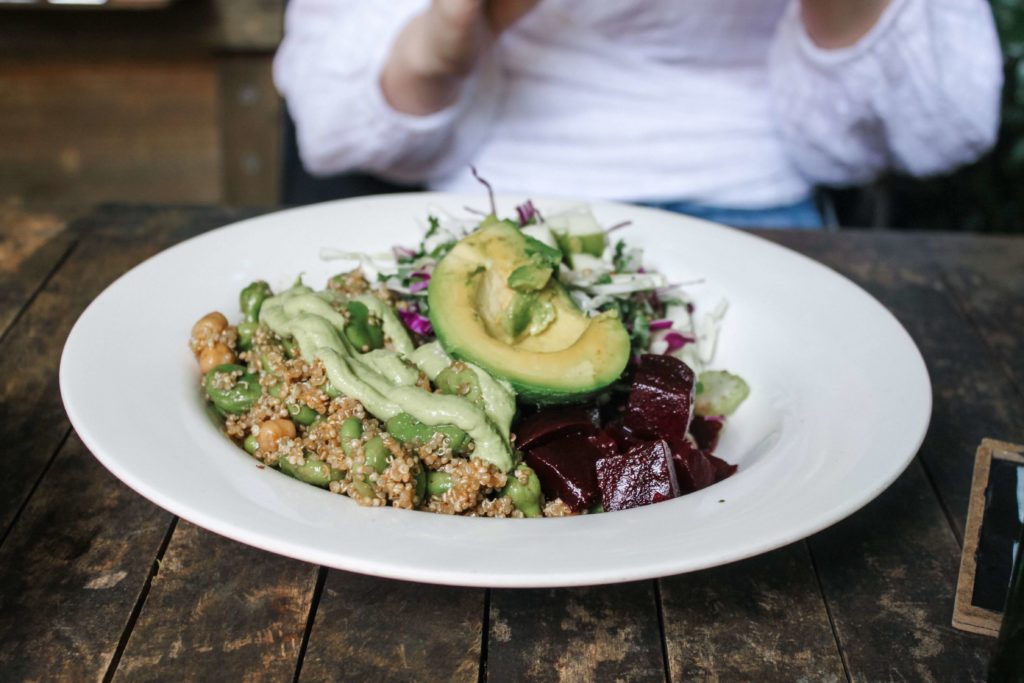 Photo courtesy of Prudence Earl via Unsplash
This food is one quick bite. It's perfect for beginners and for those who are rushing to get out of the house and be on their merry way to work. It only takes 15 minutes to put this Zen Quinoa bowl together.
What is so special about this bowl is that its main ingredient is quinoa, a popular and healthy ingredient that could substitute rice and pasta. You can purchase this in health or specialty stores, nationwide. All you would need now is to find some tofu, vegetables, and avocado. Mix them all with the quinoa, add your favorite spices, and you're good to go. This bowl is bursting with flavors! It's a tasty experience that is both delicious and healthy for you and your family.
Lunch
Vegan Sweet Potato Buddha Bowl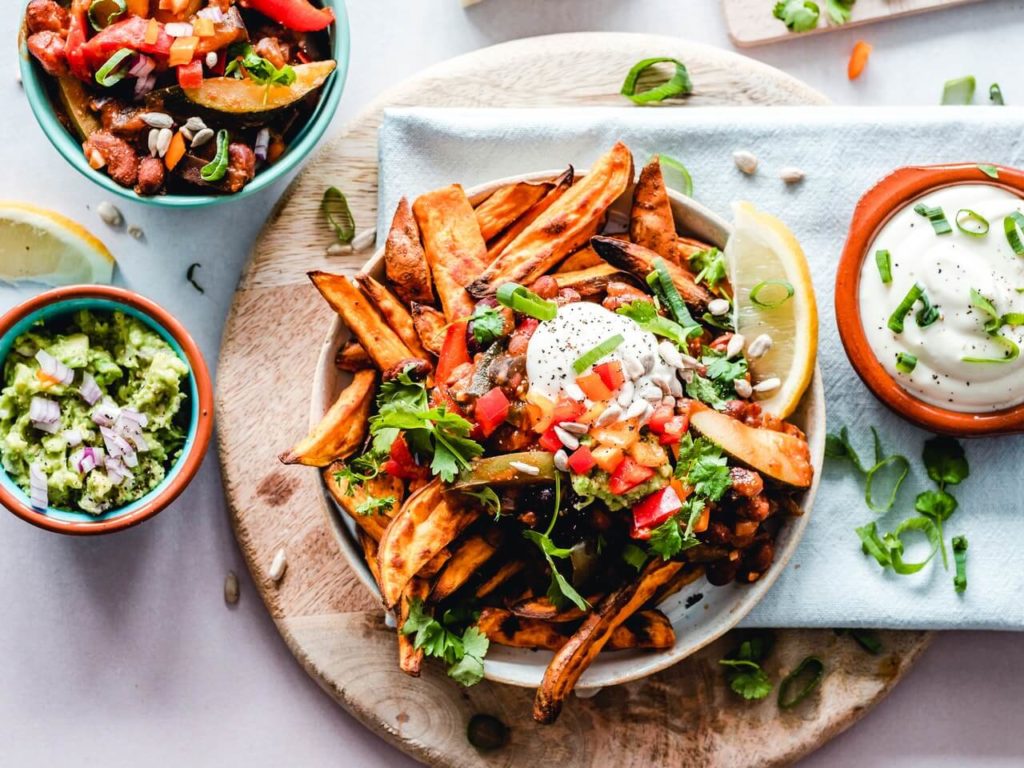 Photo courtesy of Ella Olsson via Pexels
If you want something healthy, dense, and satisfying, try this good vegan recipe for lunch. A buddha bowl made of sweet potato with orange, sesame, and almond butter dressing. Sounds mouthwatering? Well, not only is it delicious and healthy, but it's also effortless to make.
This makes it perfect for beginners, especially those who are trying out this diet for the first time. Another great highlight to this recipe is that the brown rice mixed with coconut milk (or almond milk) makes if fully satisfying. You also have broccoli in the mix, which is why this Buddha bowl will make you feel full and satisfied. It's something you could easily prepare in your condo and take with you to work.
Roasted Sweet Potato Black Bean Salad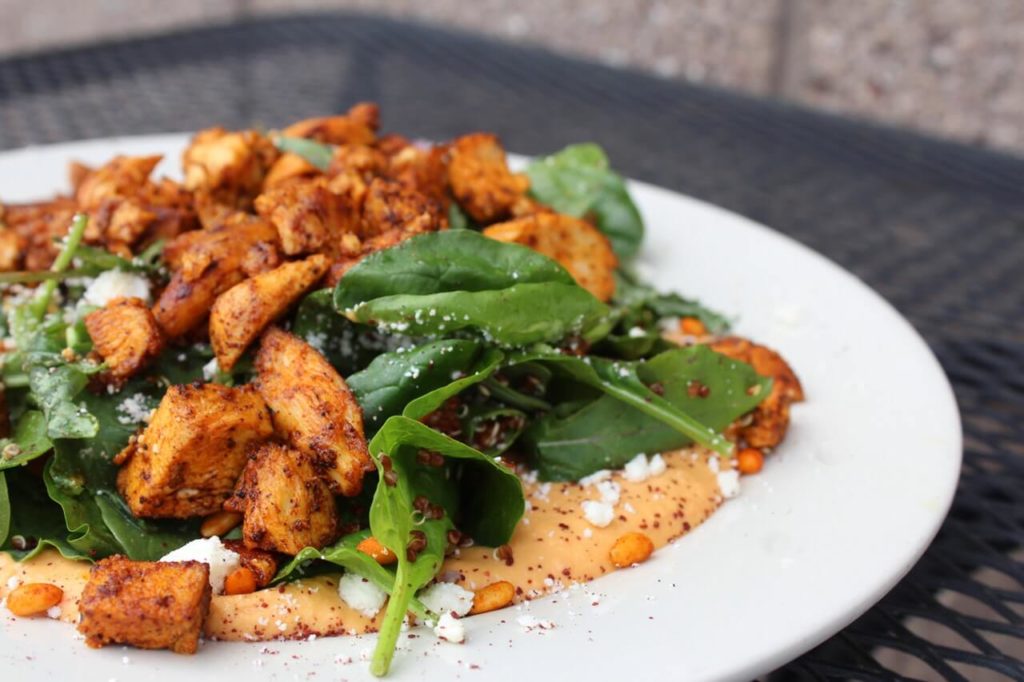 Photo courtesy of Sydney Troxell via Pexels
For the salad lovers, this one is definitely for you! If you are about to join the vegan movement and would like a light lunch, consider this a good vegan recipe for lunch. 
The highlight ingredients to this salad meal are roasted sweet potatoes and black beans mixed with diced pineapple, sweet corn, jalapeño, cilantro, maple syrup, lime juice, and olive oil. 
It's perfect if you're rushing, but want to prepare something healthy. This is very easy to make in your condo. You can easily buy the ingredients in your local market. Plus, the prep time only takes around 15 to 30 minutes.
Vegetarian Calabacitas Quesadillas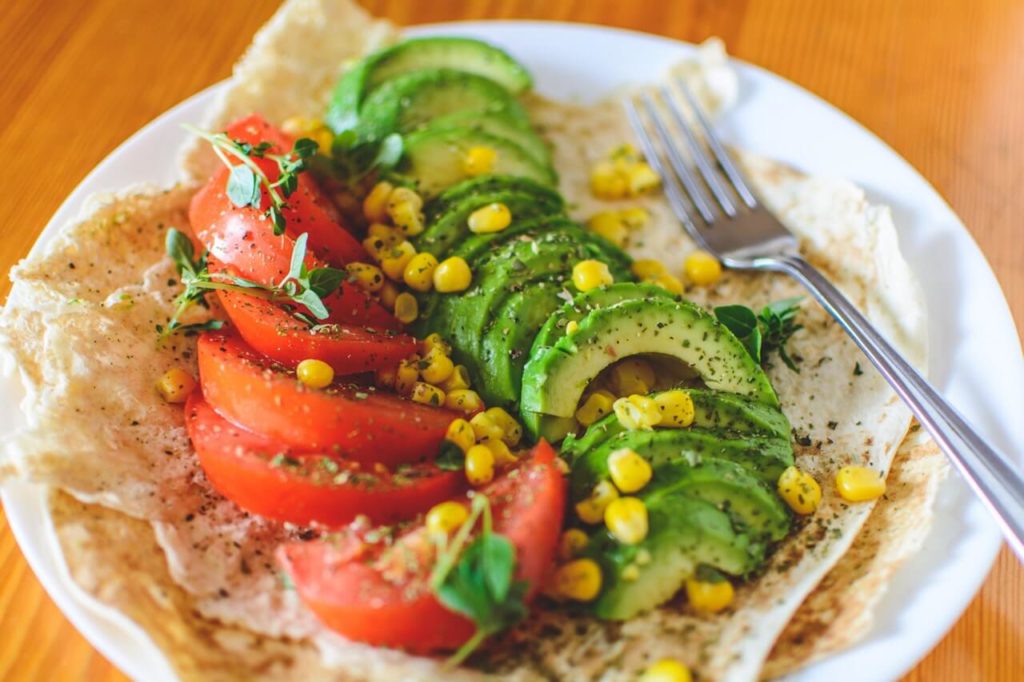 Photo courtesy of Artem Bulbfish via Pexels
Another good vegan recipe for lunch is the vegetarian calabacitas quesadilla. Calabacitas is a traditional Mexican dish usually made of pork sauteed in butter. This recipe adds a twist. It's perfect for beginners, and it's one vegan snack that you would surely want to keep making. 
This meal takes about 20 minutes to prepare. It's perfect when you want to snack on something while binge-watching TV shows in your condo. The highlight ingredients are zucchini and sweet corn kernels, plus whole wheat tortillas. So if you enjoy Mexican food, this healthy vegan recipe is the one for you. 
Dinner
Vegan Lentil Salisbury Steak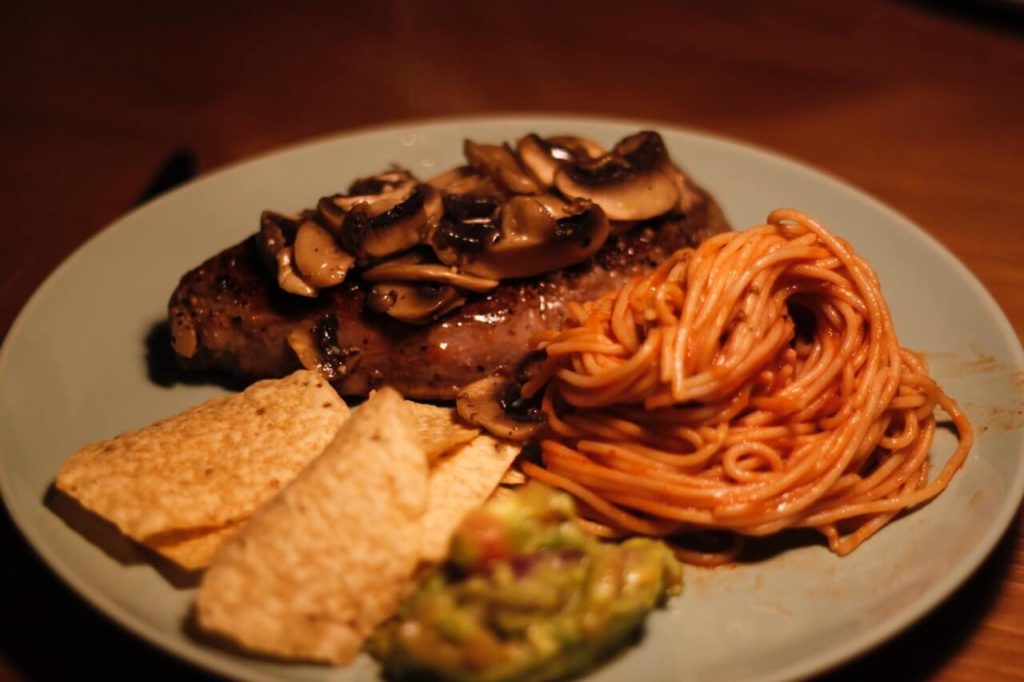 Photo courtesy of Yigithan Bal via Pexels
Who says you can't have steak while on a vegan diet? For this vegan food recipe, you will be making a vegan Salisbury steak. So, yes, you won't be using actual meat for this meal. Instead, you will substitute this with well-seasoned mashed lentils that look very much like beef.
You would have to mix vital wheat gluten, vegan bread crumbs, vegan soy sauce, vegetable broth, salt, black pepper, and olive oil into the lentils. For the mushroom gravy, mix olive oil, garlic, vegan butter (you can buy this online at Gerald.ph or The Green Grocer Mama, or specialized health or vegan stores), all-purpose flour, vegetable broth, dried sage, salt, pepper, and thyme. 
Once done, you will find yourself with a perfect main course. You can even try to fool your non-vegan friends! Prepare this for them and get them thinking that it's real Salisbury steak, only to learn towards the end of your dinner that you didn't actually use meat in it. Maybe you could even convince them to join you in the vegan movement through this meal. 
Red Curry Mac and Cheese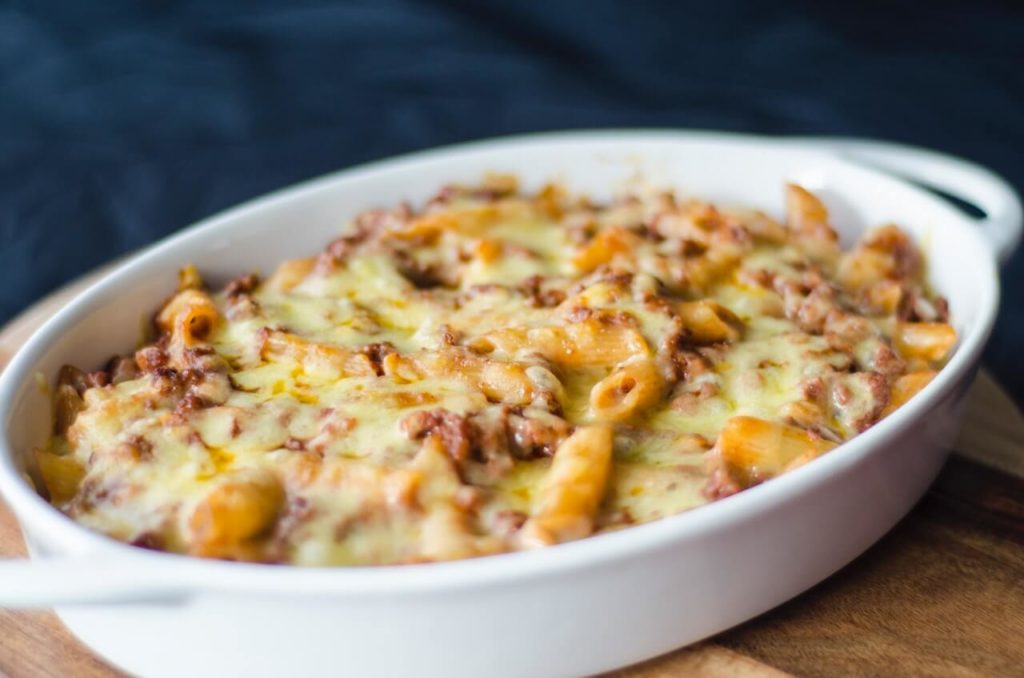 Photo courtesy of Ronmar Lacamiento via Pexels
For something creamy, how about making a classic mac and cheese with a twist. For this vegan food recipe, it will only take 25 minutes to make. This mac and cheese vegan recipe is mixed with tofu. For the cheese sauce, you would have to use vegan cheddar cheese shreds. The highlight ingredient of the cheese sauce is the red curry paste mixed with the vegan cheese shreds, unsweetened non-dairy milk, cornstarch, and garlic powder. 
Mix the elbow macaroni with the tofu. This meal is perfect to serve when you have friends over at your condo. You can have them try this recipe and ask you how it's different from the usual mac and cheese.
General Tso's Tofu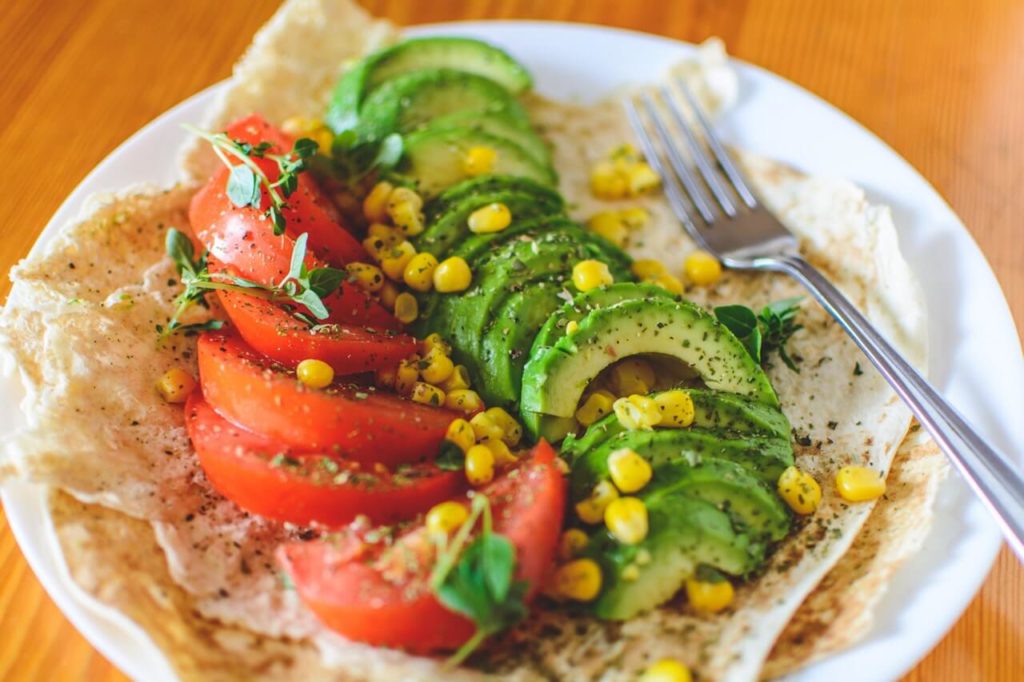 Photo courtesy of Valeria Boltneva via Pexels
If you like the classic General Tso chicken, then you might want to try this lighter version for dinner—call it General Tso Tofu. Instead of chicken, use tofu in this recipe and marinate it in tamari soy sauce and apple cider vinegar for that sweet and spicy kick. 
Offer this mouthwatering meal to your friends and family, and you are guaranteed to have someone join you in the vegan diet movement.
All these meals could be done in the comforts of your condo. You don't have to always go out to buy vegan meals. It's time you start living healthy with your family. With these tasty recipes, they will definitely join you in the vegan movement.