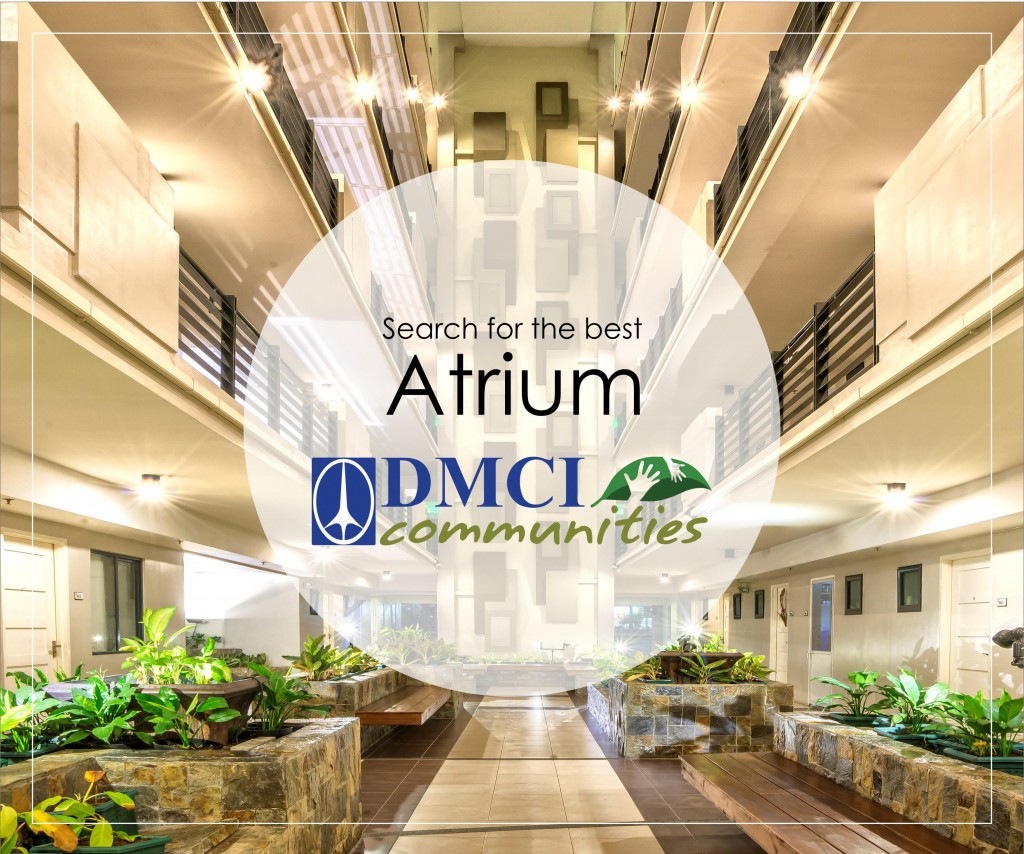 Green thumbs up!
DMCI Homes' search for the best landscape design is on! This year, the resort-inspired developer has chosen the Cedar Crest community to participate in its Best in Atrium Landscape Competition.
Beginning September, the sole DMCI Homes project's residents and homeowners will be asked to team up with their building-mates and create the most sustainable and aesthetically winning landscape.
DMCI Homes, firm in its environmental endeavor, will provide each team with the gardening equipment, plants, and landscape elements they will be needing to execute their atrium ideas. These landscape projects will be monitored every month by the DMCI Homes' Landscape Department and the Project Management Office (PMO).
Finally, the contest will conclude with a grand finals round in December where each atrium project will be judged based on the "healthy and vitality of the plants" and "design and aesthetic."
A cash prize of P30,000 awaits the grand winner as First and Second Placers will receive P20,000 and P10,000 respectively. A P5,000 prize money will also be given to Special Awards recipients.
To know further about the Best Atrium Landscape Contest, read the detailed mechanics below.
BEST ATRIUM LANDSCAPING CONTEST MECHANICS
•   The Best Atrium Landscaping Contest is a program designed by DMCI Homes to increase awareness of environmental improvement through quality landscape enhancement
and to encourage community residents of DMCI Homes in  consistent conservation of their surroundings
•   The contest is open to all homeowners of Cedar Crest (official move-in) and tenants.
•   Each building community is encouraged to join and register official contest representatives at the PMO office.
•   All registered groups are required to attend the contest briefing (date to be announced) to be conducted by PMO in cooperation with Landscape Department of DMCI Homes
for specific rules, guidelines and restrictions of the contest.
•   Plants, pots, and other landscape elements that will be used in improving the atrium landscape will be provided by DMCI Homes amounting to P1,000 /sq.m. Any items exceeding
provided budget shall be at the expense of the participants.
•   All landscape plans should be coordinated and approved by Landscape Department through coordination with Property Management Office.
ASSESSMENT
•   All atriums will be judged according the extent and quality of work performed. Qualified participants must maintain the atrium landscape by the unit owners / tenants for at least
one (1) month prior to assessment date.
•   A panel of judges will assess each atrium based on the following criteria:
1.  Health and Vitality of Plants (60%)
2.  Design & Aesthetic (40%)
•   Each project is given perfect scores in every criterion. However, points will be deducted depending on the situations observed.
•   Inspection will be done with PMO Manager / Officer and unit owners / tenants.
•   Inspection will be done every after one month.
•   Photographs are taken to show sufficient details to allow the judges to adequately determine quality of work performed.
•   Reports with observations and recommendations will be submitted to the PMO and unit owners / tenants.
PRIZES
•   Winners will receive cash prizes, plaques, and will be featured in the DMCI Homes Communities website, DMCI Homes official social media accounts, as well other print and digital
communication materials.
Grand Prize – Php 30,000
1st Runner-up – Php 20,000
2nd Runner-up – Php 10,000
Special Awards – Php 5,000
•   Announcement of winners will be on the week 2 of December 2015 through the PMO.
For more information, please visit your Property Management Offices or email marketing@dmcihomes.com.