Building our nest in Fairway Terraces: musings of a newlywed
In almost everything one embarks on, the beginning is usually the most challenging. Starting a family is no different. Every couple dreaming to start their life together has a lot on their plate – from the engagement to wedding preparations to moving in to their first home, all while taking care of their respective careers, achieving personal goals and meeting at least the minimum requirements of day-to-day life in between. But ours was a slightly different story.
As natural planners, we decided to take care of practical things before immersing ourselves in the whirlwind of wedding preparations. After all, it is life after the wedding day that matters more. That means, of course, that we need to find a nest that would become our home. Looking for one is not an easy task at first. We needed to nail down our priorities and identify non-negotiables. We had to assess what we have and what we want to achieve. Imagining our life ahead is one thing, putting in the hard work to achieve it is another thing.
Being in bustling Metro Manila does not leave one without a choice. And we are no strangers to a lot of options, having friends starting their own nests in other trees. But whenever we sit down and go back to planning the nest we will build on our own, it always boiled down to our priorities and building the life we want to achieve.
Foremost among our priorities is providing our future children a conducive place to grow up in. Amidst a changing social landscape, we want to ensure that they will be able to move freely and explore in a safe environment. Our family's safety and security are of topmost concern. But this is just the minimum requirement. To be able to mold responsible citizens, they need to be in a place with people who will show them how to be one. After all, children learn by following examples and mimicking what they see around them. Living in a place with a sense of community is not a bonus but an essential aspect of one's childhood, much like how we grew up having people supporting us every step of the way.
If you have noticed by now, we put prime importance on social attributes. Having experienced it ourselves while growing up, we have firm belief in the saying that "it takes a village to raise a child". This village does not only refer to family members. It also includes people that a child interacts with on a daily basis.
While social attributes are of primary importance, these are best delivered if supported by superior physical attributes a home provides, amenities and location included.
We were ecstatic knowing that Fairway Terraces meets more than our minimum requirements. From the discussion with our Sales Agent on the property's location and amenities until seeing and experiencing it ourselves, DMCI Homes never fails.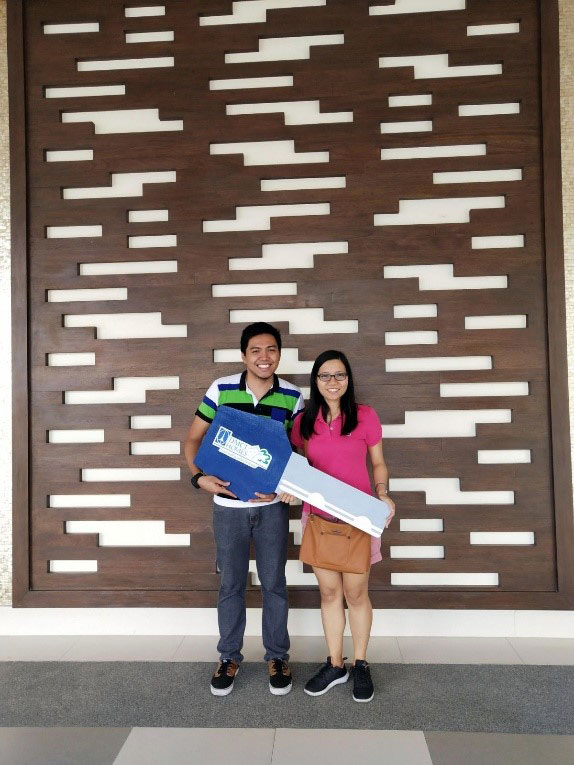 Whenever at home in Fairway Terraces, I feel a sense of safety and security – from daily measures for both residents and guests going in and out of the premises, to facilities provided for each unit in case of emergency – everything is well thought of.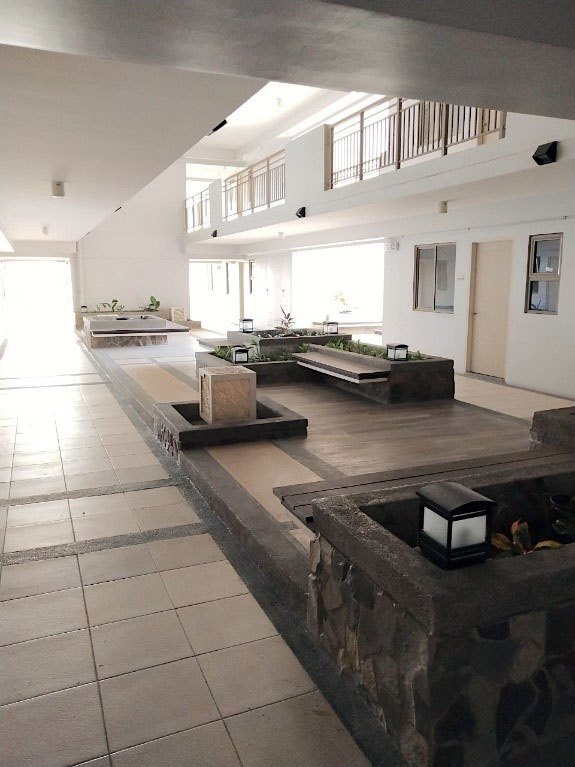 And of course, who can forget the trademark of every DMCI home – the Lumivent technology? As a convenience and safety measure, and an aesthetic feature, every DMCI homeowner knows that each penny is well worth a DMCI property; for no other developer allots a considerable amount of space for atriums and intelligent airflow mechanism. It is a far cry from box-type buildings condo dwellers have been used to.
But at the end of the day, it is still about the people – the courteous security personnel, friendly receptionists and facilities management employees. They are the ones who create a sense of security that makes every unit owner at ease in his or her own home.
Creating a sense of community also starts with in-house personnel. Imagine coming home after a tiring day and being welcomed with a friendly smile and jovial greeting. That's how it is at Fairway Terraces. Of course, who can forget friendly neighbors? Just feel free to reach out with a smile whenever you come across a co-resident in the elevator, along the hallway, in the water station or during a town hall meeting. Who knows, you might find someone with the same interests as you? It helps that Fairway Terraces attracts young families, professionals and business owners, even pet lovers!
We commune in places conducive enough for rest and relaxation. I wouldn't be surprised if my future children will find friends while swimming in the kiddie pool or while running around in the playground or throwing shots in the basketball court.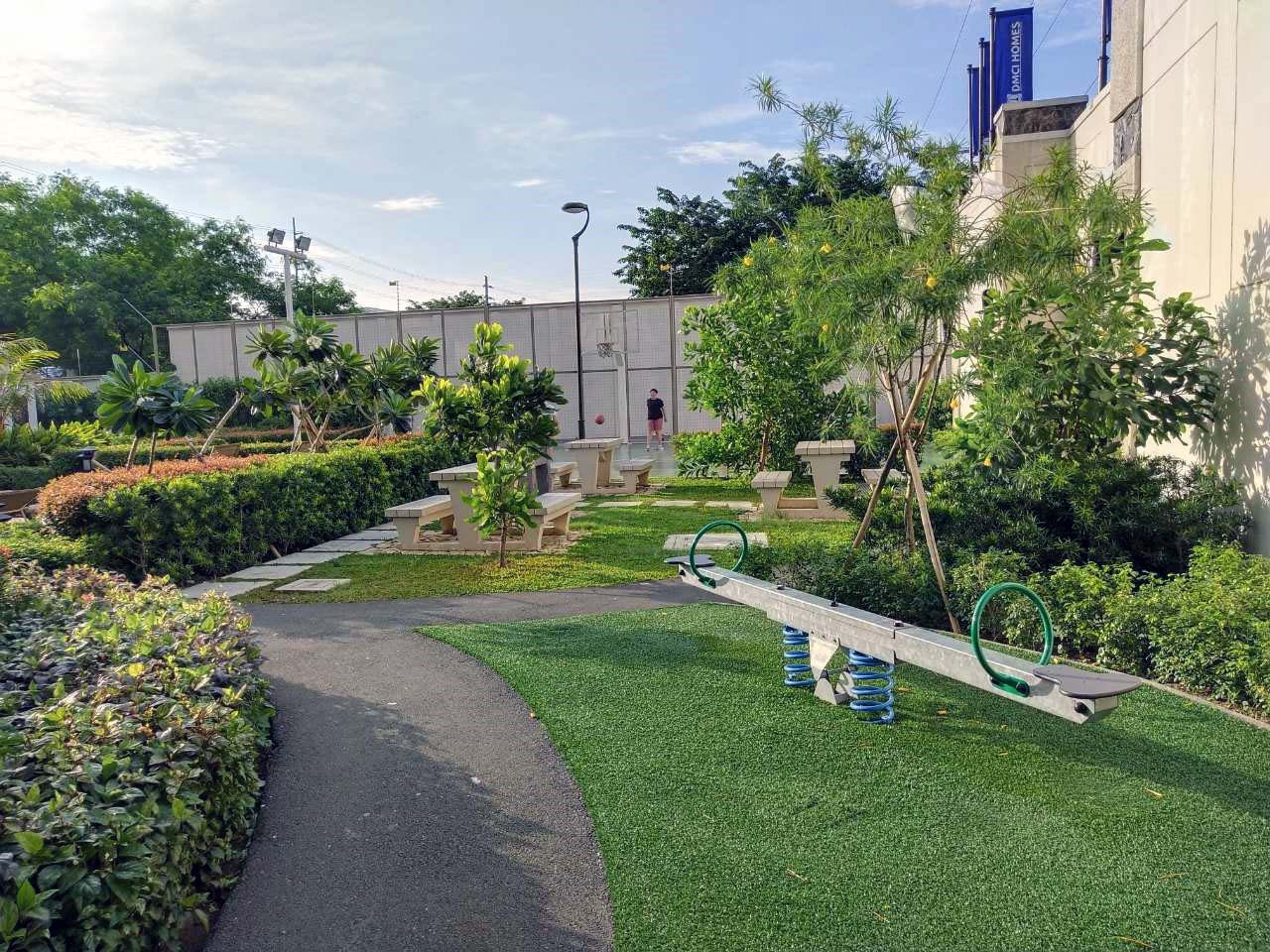 I myself find early morning swims in the Olympic-sized pool a good exercise. But if I need a more focused approach to fitness, the gym is always available to cater to my needs.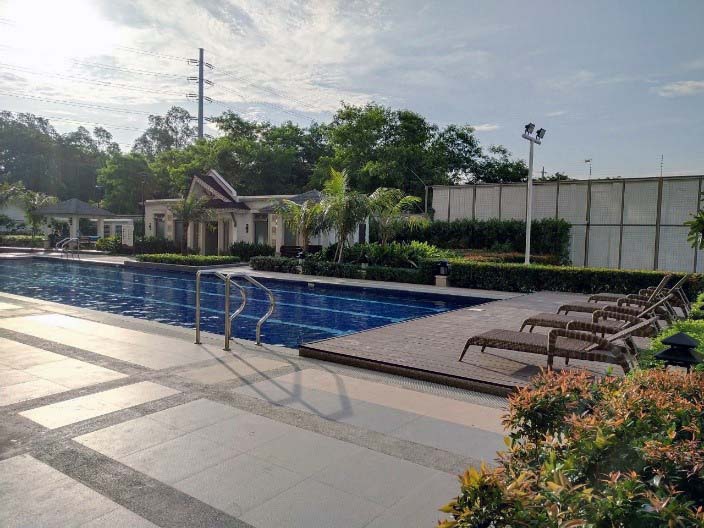 The spacious lobby is also a place of respite. One can read a book or just while away time in the comfortable sofas. With its carefully curated pieces and manicured landscape in Balinese-inspired interiors, it is the perfect place for us to capture memories that will last a lifetime.
Fairway Terraces is truly a place for forging relationships. We are proud to host friends over samgyupsal (Korean style grill) in the picnic area, or just for a deep conversation in the Sky Garden overlooking lush greeneries around the area.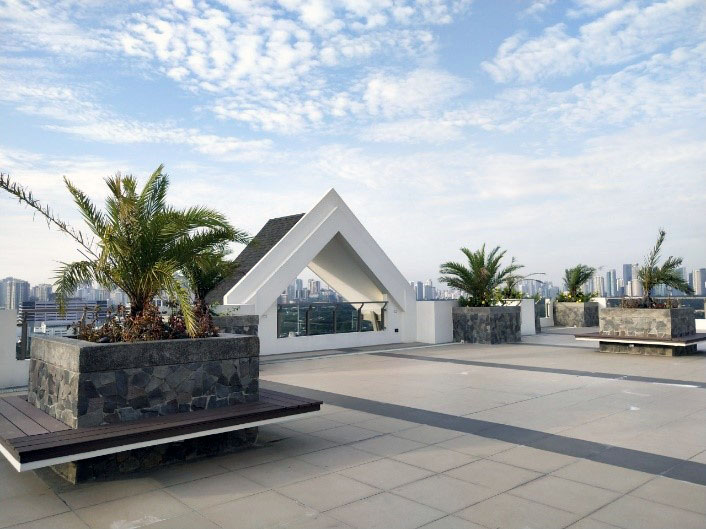 Whenever we will have social gatherings in the future – perhaps our children's baptism reception or birthday party – we can always accommodate guests for an intimate event in the audio-visual room, or at the Sky Lounge for a bigger event. Parking space is not something to be worried about as there are enough pay parking slots for guests and residents alike.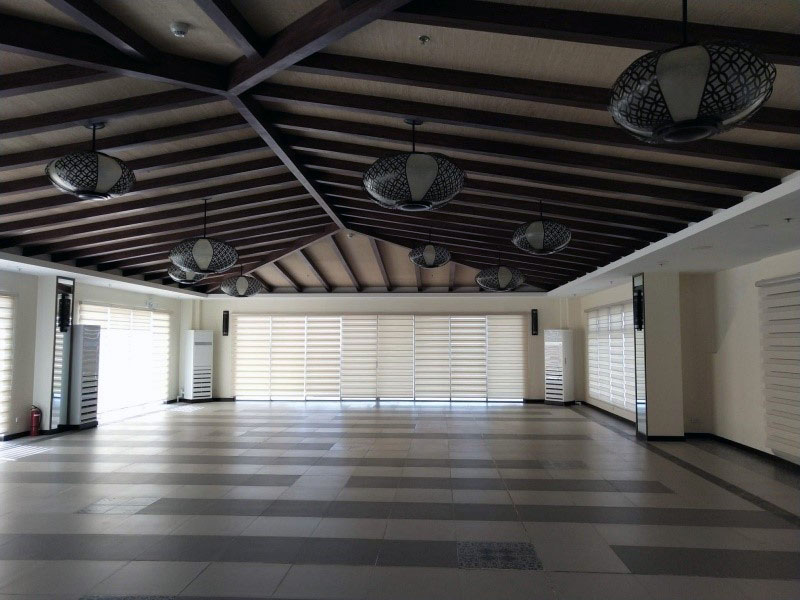 With the daily grind sometimes too much to bear because of traffic woes, location is of utmost importance for professionals like us who are aiming to start a family. After all, who wants to waste an enormous amount of time stuck in a traffic jam? This time could have been spent with family. Fortunately for us, Fairway Terraces is very near central business districts of Bonifacio Global City and Makati, and major transport hubs such as the MRT and LRT. And whenever I need to fly, all Manila-based airport terminals are just within vicinity. I do not have to worry about camping in the airport just to be in time for check-in.
And not just that, it's a stone's throw away from key amenities and other places of interests. Imagine the convenience of having seven groceries and six malls within reach. Also, no need to worry about basic needs such as water. This comes as a complimentary offering for unit owners.
Processing government papers? No need to wait too long in line at SSS, PAG-IBIG, Philhealth, BIR and post office branches; they are just nearby. We also do not have to go far in fulfilling our religious obligations as Fairway Terraces is nearby places of worship. There is nothing to worry about times of emergency as major hospitals can be easily reached from home. Oh, did I mention that the property is within a safe zone in case of flood and earthquakes? And if the time comes that our future children are ready for schooling, institutions providing quality education are easily accessible.
It was the best decision to choose Fairway Terraces to be our first home – the nest where we will build our family's foundation, where our children will learn to dream and reach for it, where we will create memories that will last a lifetime. Because wherever we will be in the future, DMCI Homes will always have a special place in our hearts as our first abode for the family we are dreaming to build.
With DMCI Homes and Fairway Terraces, it indeed feels real good to be home!