High-quality features, high-quality life
Anyone can feel the effects of living in such a bustling environment. According to numerous studies, being surrounded by quick transportation, easy access to work, and time management helps to relax the mind. It aids in our relaxation and relieves any stress we may be experiencing at work.
1. Bigger unit sizes at a more competitive price
Allegra Garden Place offers, on average, bigger unit cuts compared to other developers within the area. Usually, you'll think that bigger cuts will mean that the price will be more expensive, but in Allegra Garden Place our typical 2 Bedroom Units is almost within the price range of a 1 Bedroom Unit offered by others within BGC and Capitol Commons areas. This alone along with a very competitive price per sqm, will surely bode well on the investment side, as the lower price along with the bigger unit size can surely be a positive when it comes to the yield that your property will bring you in the future.
Allegra Garden Place is dedicated to changing the urban environment by providing a calming home for Filipinos in a community that strikes the ideal blend of luxury, affordability, and sustainability.
2. Elegant unit features and unique amenities
With Allegra Garden Residences, you can enjoy the beauty of Manila in a home that offers all of the pleasures and conveniences of a cosmopolitan, on-the-go lifestyle.
Even with a friendlier price, Allegra Garden Residences does not sacrifice anything when it comes to development. Aside from a bigger than average size, each unit has its own glass balcony that future residents can enjoy. This additional space is an ideal area to breathe fresh air as well as to enjoy the views of the property. These balconies have glass railings to provide a more refreshing and elegant feel and look.
With Allegra Garden Residences, you will have the best that Manila has to offer in a home that surrounds you with the perks and conveniences of the cosmopolitan, on-the-go lifestyle.
Here are some of Allegra Garden Place's elegant features and one-of-a-kind amenities:
Glass Balconies: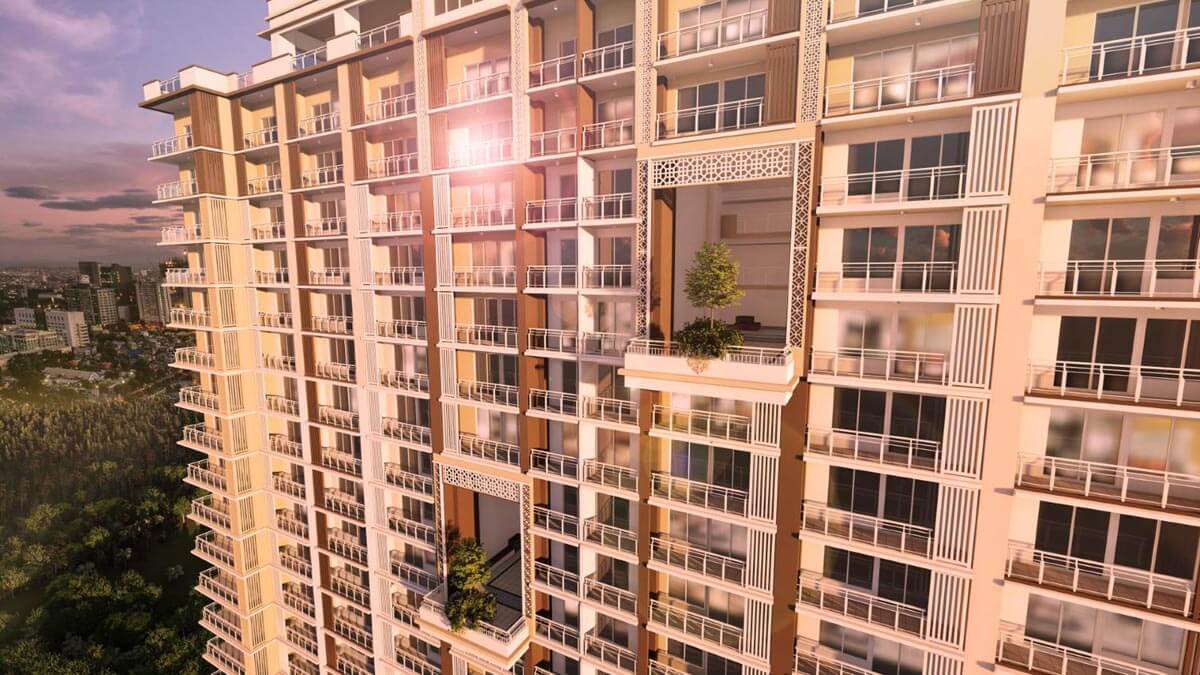 Glass is admired for its adaptability in general. It appears fragile and light, but it is actually very sturdy and durable, and this combination of qualities has opened up a lot of possibilities for us in terms of interior design.
Consider having a balcony with breathtaking views. You'd like to be able to admire them without being blocked by anything. Allegra Garden Residences will offer you that.
In terms of the amenities, aside from the typical resort-inspired amenities that come with a DMCI Homes development, Allegra Garden Place has unique amenities like a covered multi-purpose court and an elevated play area.
Covered Multi-purpose Court: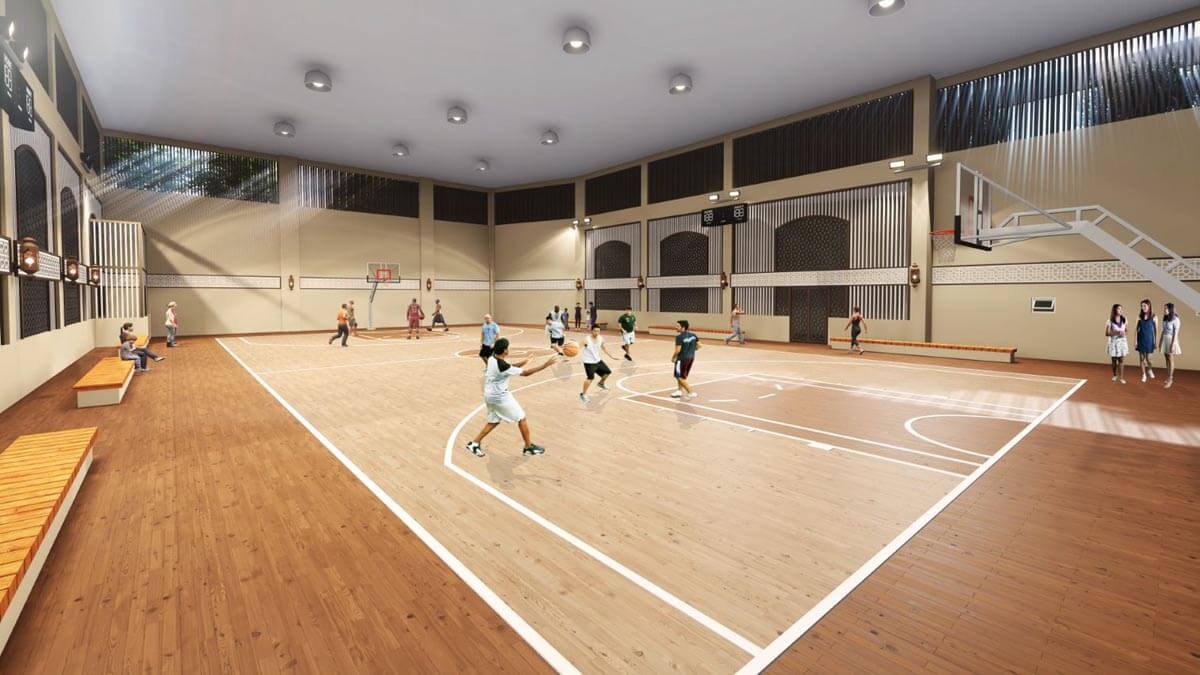 Play your favorite sport any day of the week in our multi-purpose court! Getting together for play and a little friendly competition brings a family closer together.
Elevated Play Area: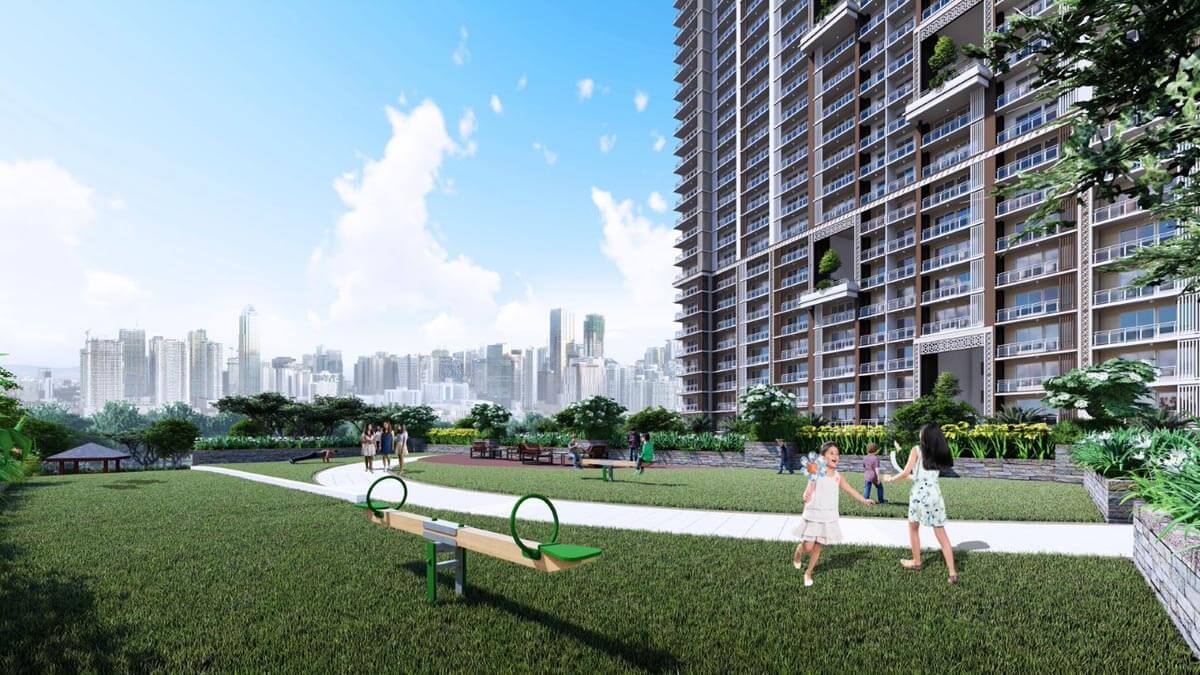 Community playgrounds provide a multitude of advantages that extend far beyond aesthetics and provide an enjoyable activity for children. They are the heart and soul of a community and an essential gathering place for everyone.
Along with these are also other amenities and features of the property, such as refreshing pools, lush gardens, wide-open spaces, and much more.
3. Ideal location for work, dine and play
In terms of location, Allegra Garden Place is ideally situated in Pasig Blvd. almost at the corner of C5 road. It only takes around 12 minutes away from BGC and around 15 minutes away from Ortigas Center. Pasig Blvd. also transverses to Shaw Blvd. where transportation options such as the MRT Line 3 is very much accessible.
The location also is nearby major gastronomical areas such as Kapitolyo and Tiendesitas. For recreation, a number of malls and commercial centers are very much nearby such as SM Aura, SM Megamall, Robinsons Galleria.
Here's yet another excellent reason to invest in our newest Pasig City project. Allegra Garden Place will also have a community shuttle service, allowing future residents to easily go around the metro.
This was one of DMCI Homes' new services aimed at assisting condo residents in adjusting to their "new normal" lifestyle. Residents can use a shuttle service to go around the metro without having to bring their automobiles or pay for commute services, which can be expensive, especially during rush hour.
Allegra Garden Place is planning a community shuttle service that will run routes to surrounding business districts including BGC, Ortigas Center, and Arcovia City.
4. Coordinated Client Services
Great news for homebuyers: recent condominium releases have increased the number of chances to live and invest in the city by providing affordable living space and a hassle-free buying process which you can do online that is very convenient.
We listen to give our clients †he best full circle. From unit purchases up to living in the community, DMCI Homes offer the best experience for its customer.
5. Brand of quality
From the convenience of accessibility to a life of comfort and privacy, residents of DMCI Homes' latest residential property in Pasig City, Allegra Garden Place, would surely love their time there.
This isn't just about offering a service that exceeds the standard, but it's also about the reputation we gain for consistently delivering Allegra's Garden Place brand quality that is above and beyond.
Allegra Garden Place is one of the developments of DMCI Homes, the country's first Quadruple A real estate developer known for building quality resort-inspired communities in Mega Manila, Baguio, Boracay and Davao City. Each of its properties is built with world-standard craftsmanship borne from D.M. Consunji Inc.'s over 60 years of expertise in the construction and development industry.
To learn more about Allegra Garden Place and other DMCI Homes projects, call (632) 5324-8888. News and other updates are also posted on the company's official social media accounts on Facebook, Twitter, Instagram, and YouTube.