When leasing a property, one must find a good and reputable leasing company to have a hassle-free life. Which makes sense if you want a condo in Davao. But when leasing is accompanied with an option to purchase, that's a different story.
At Verdon Parc in Davao City, we are currently offering a rent-to-own scheme for a limited time only. So why should you consider us for your investment? Here are three key advantages when you rent-to-own with us.
1. The credibility of DMCI Homes

Fairway Terraces located in Pasay City.
Each of our developments is built with world-standard craftsmanship borne from D.M. Consunji Inc.'s more than 60 years of experience in the construction and development industry.
DMCI Homes itself has over 20 years of experience in the real estate development industry. Building thriving communities across Metro Manila, in Baguio, and in Davao, its resort-inspired communities are truly awe-inspiring.
We also have a competent Property Management office in Davao, as well as a Leasing Services company to cater to your every need as you rent-to-own with us.
2. Healthy condo living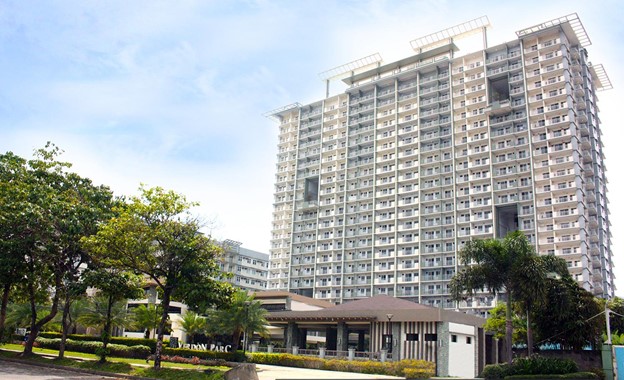 Part of the Lumiventt® Design Technology is the three-storey high opening at the front and back of the building.
Almost half of Verdon Parc's 3-hectare land is dedicated to amenities and landscapes ensuring that the dwellers will enjoy DMCI Homes' trademark resort-inspired living when you get a condo for rent in Davao.
In addition, stale air in the buildings is never a problem in Verdon Parc. This common concern when living in condominiums was addressed by a patented innovation called the Lumiventt® Design Technology. Our Lumiventt® Design Technology makes living healthier by allowing natural light and air to permeate our buildings through single-loaded hallways and three-storey high openings at the front and back of the buildings. This promotes healthy airflow inside keeping you away from health conditions like sick building syndrome due to poor indoor air quality.
3. Enhanced structure and features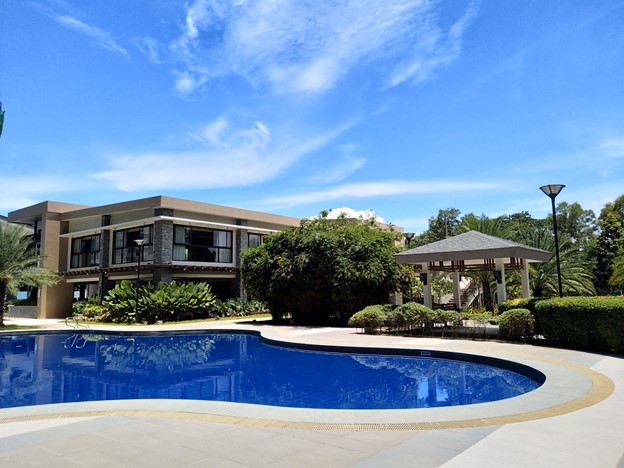 Verdon Parc's kiddie pool.
Our buildings in Verdon Parc have also been structurally enhanced for your peace of mind. Aside from that, we also have incorporated technology in upgrading our services by providing Wi-Fi-ready amenities, a smart biometric reader equipped with facial recognition and thermal scanning, and a mobile app for various Property Management needs for our residents.
Living in Verdon Parc is even augmented with a view beyond compare.
So, are you ready to rent-to-own? Let us give you a rundown on how it is going to be: when you rent for 24 months at Verdon Parc, you will have the option to purchase the unit you are living in by submitting a letter of intent to purchase, six months before the end of the contract. After which, a significant portion of the rental fees that you pay will be credited as your down payment, and you can pay the remaining balance through cash or bank financing. But remember, you have to be in good payment standing in order to avail of this special offer.
For inquiries and reservations contact us at (63)917-880-8800 or visit facebook.com/dmcihomesofficial or www.dmcihomes.com