Photo courtesy of Marfil Graganza Aquino via Pexels
Introduction:
As much as you love the comfort of staying home, you also need to go out. Whether it's going to your office, school or favorite mall, you would have to leave your place and brave the commute. You then have the added stress of finding a ride.
Too much effort and time put into traveling to and from your home can take a toll on you. Getting a condo in Quezon City gives you more access to public transportation that can ease your worries. One of your best options is the new development of DMCI Homes — The Crestmont, located along Panay Avenue in South Triangle, Quezon City.
Aside from the allure of this resort-style community, the neighborhood also offers a wide array of public transportation. These are the possibilities that are made available to you: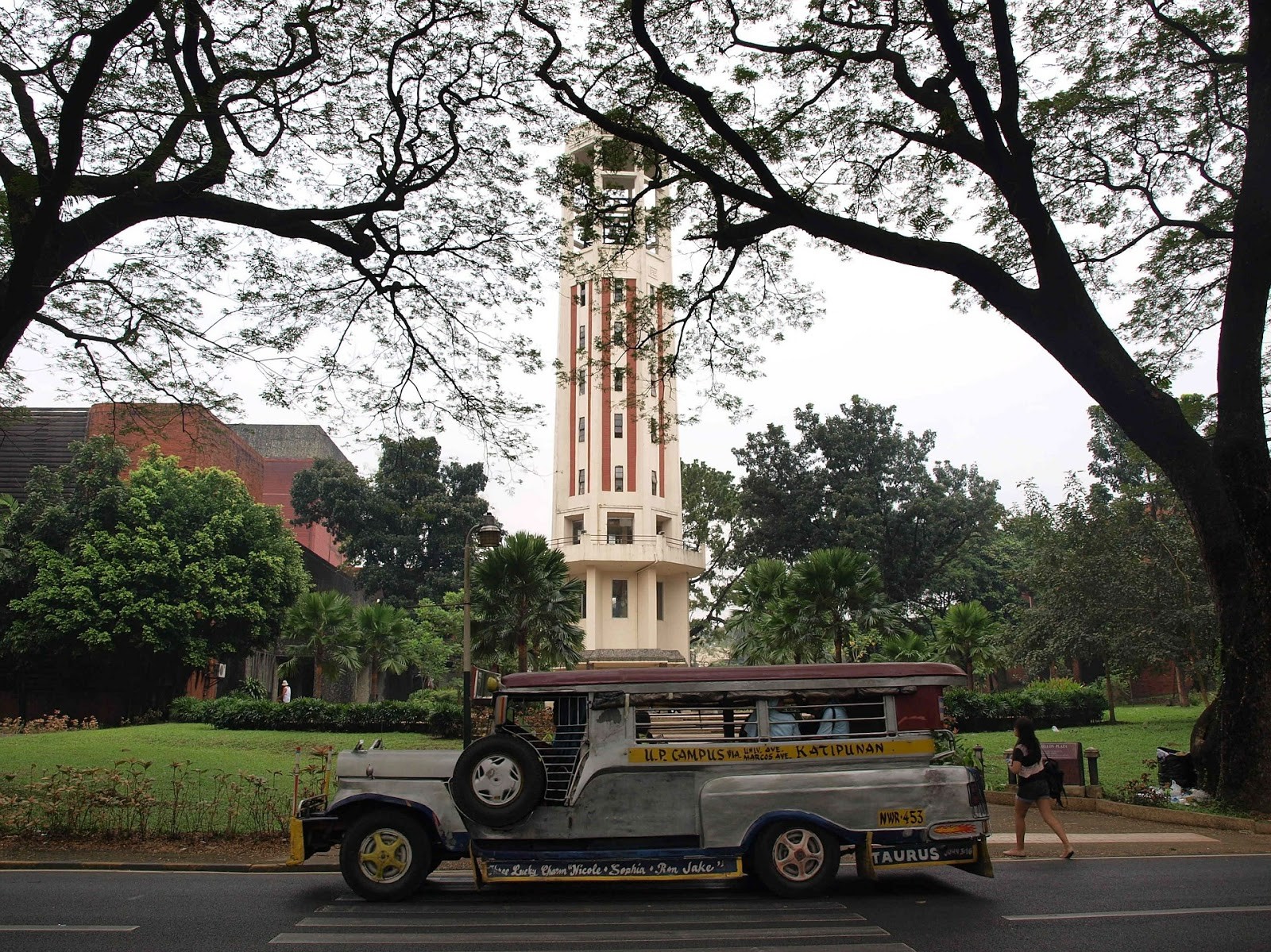 Photo courtesy of ed_davad via Pixabay
Jeepneys
The most popular form of public transportation (in the Philippines) which we know as Jeeps are widespread around the country, with the majority operating in Metro Manila. The Crestmont is within walking distance from Jeepney terminals and stops that will allow you to move through Metro Manila.
Some routes are as follows:
Lagro to Panay Avenue — this enables you to arrive at government venues such as Quezon City Hall and the country's premier state university, UP Diliman.
Project 6 to T.M. Kalaw — the vehicle passes through key locations, especially in Manila (e.g. University of Santo Tomas, De La Salle University, Rizal Park)
Cubao to Fairview Dahlia — a short ride on this jeepney takes you to Cubao where bus terminals, catering to different places as far as Mountain Province, are stationed.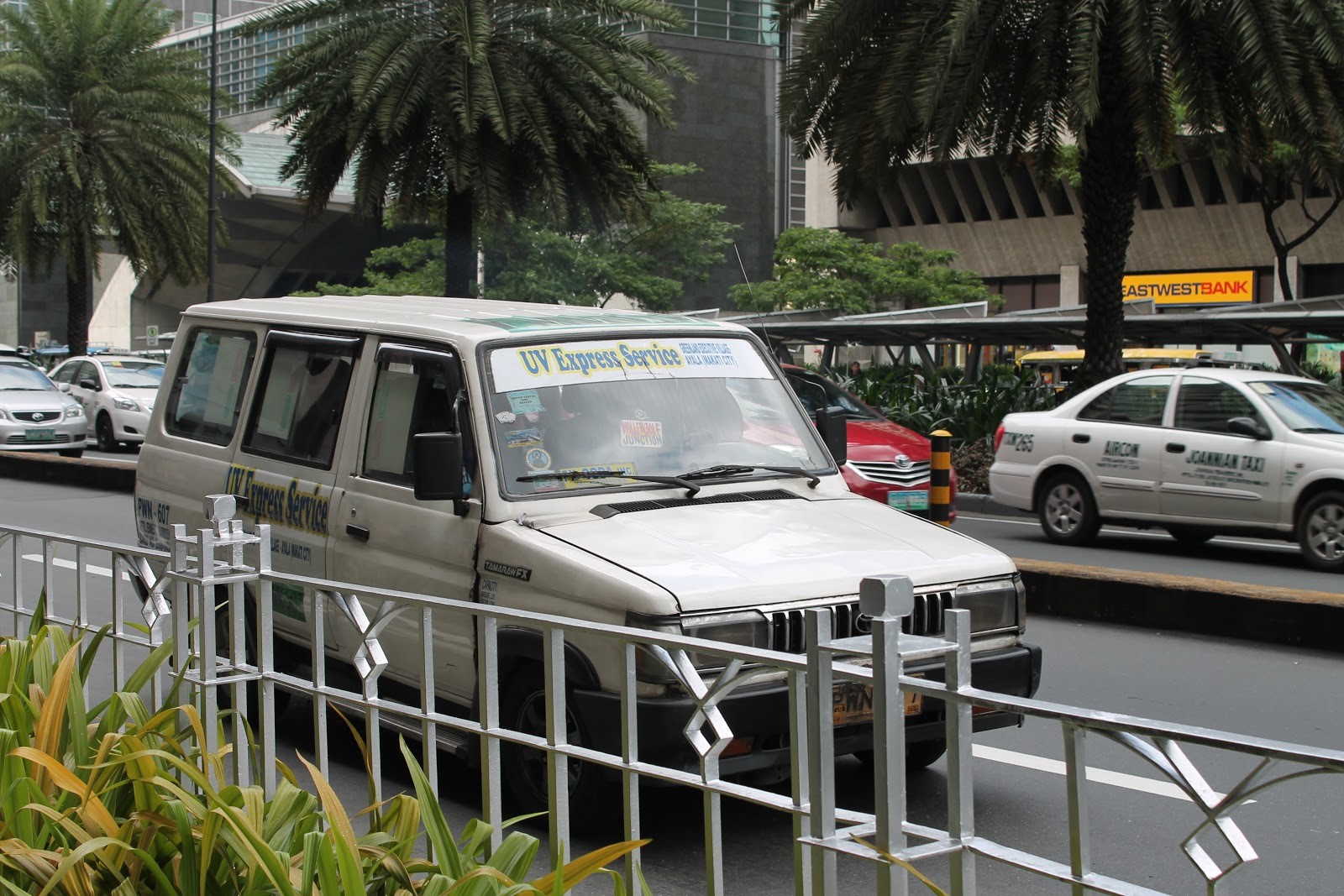 Photo courtesy of Rovi Espina via Flickr
2. Public Vans
A familiar alternative to the Jeepney is the public van. Named after the common model of the vans usually utilized, these are also known as FX or UV Express. Most of the routes are similar to those of the Jeepney. Some choose these public vans over the Jeepney as they find the ride more comfortable.
A popular terminal for this form of public transportation is Eton Centris which is just across The Crestmont. If your destination is not available here, you need only make a short trip to North Avenue or Cubao where you have terminals that give you more options.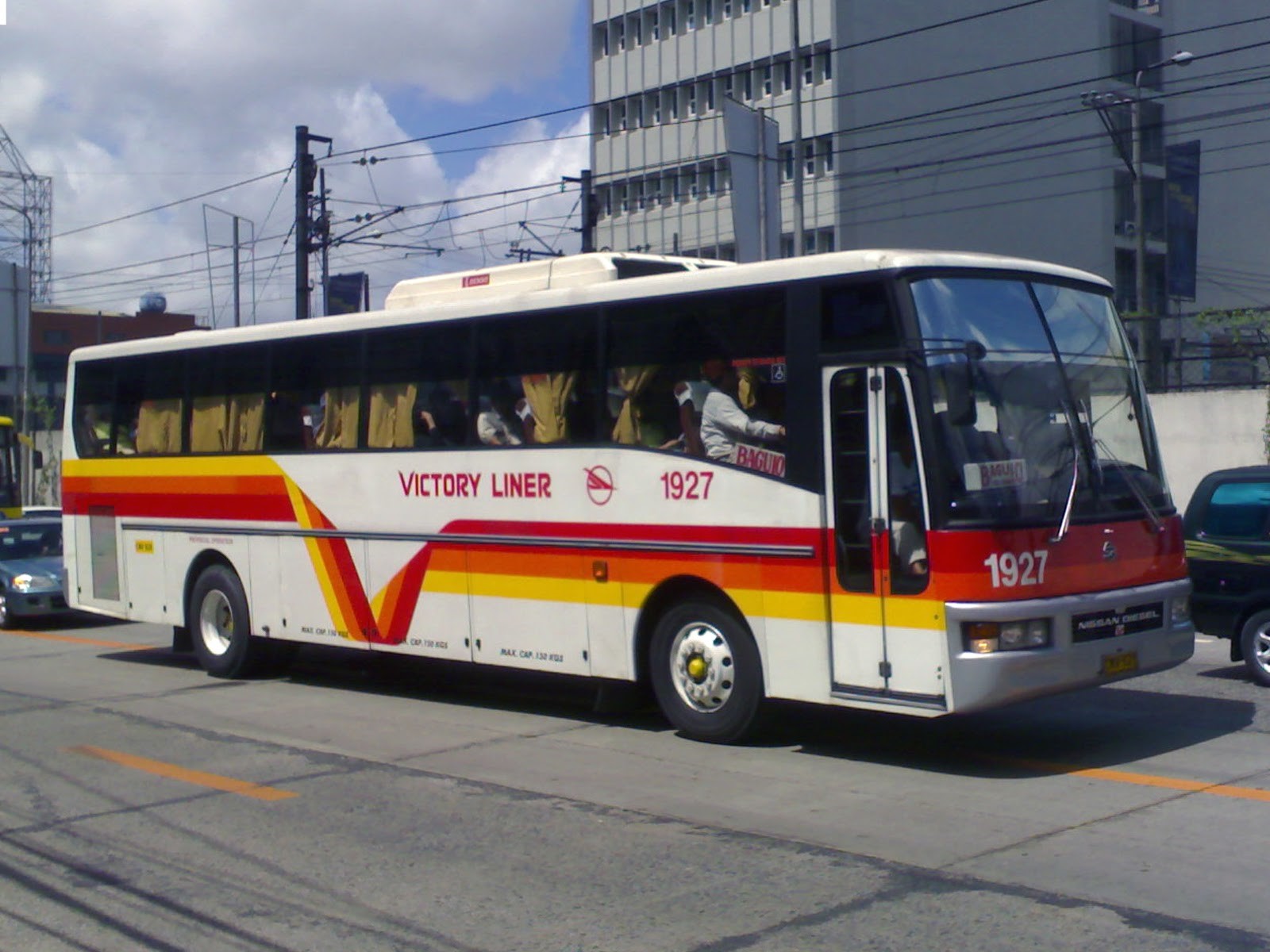 Photo courtesy of shining_daggers04 via Flickr
3. Buses
In major highways like EDSA, where the Jeepneys and public vans are prohibited, buses will then be your ride to where you need to go.
Located at the south of EDSA are the two popular central business districts — Ortigas Center and Ayala, Makati. Thankfully, this major highway is accessible to The Crestmont. More than that, buses operating along EDSA can take you both North via Mindanao Avenue and South via Baclaran.
Aside from the existing bus lines, the Department of Transportation is developing a project to pave the way for the Metro Manila Bus Rapid Transit (BRT) System. This will primarily consist of two lines. BRT Line 1 will go from Quezon Memorial Circle (QMC) to Manila City Hall via Elliptical Road, Quezon Avenue, and España Boulevard. On the other hand, BRT Line 2 will run along EDSA, intersecting central business districts including Bonifacio Global City in Taguig. Furthermore, the latter will also lead to NAIA terminals.
The two lines will intersect at EDSA corner Quezon Avenue. Both are expected to begin their operations by 2022.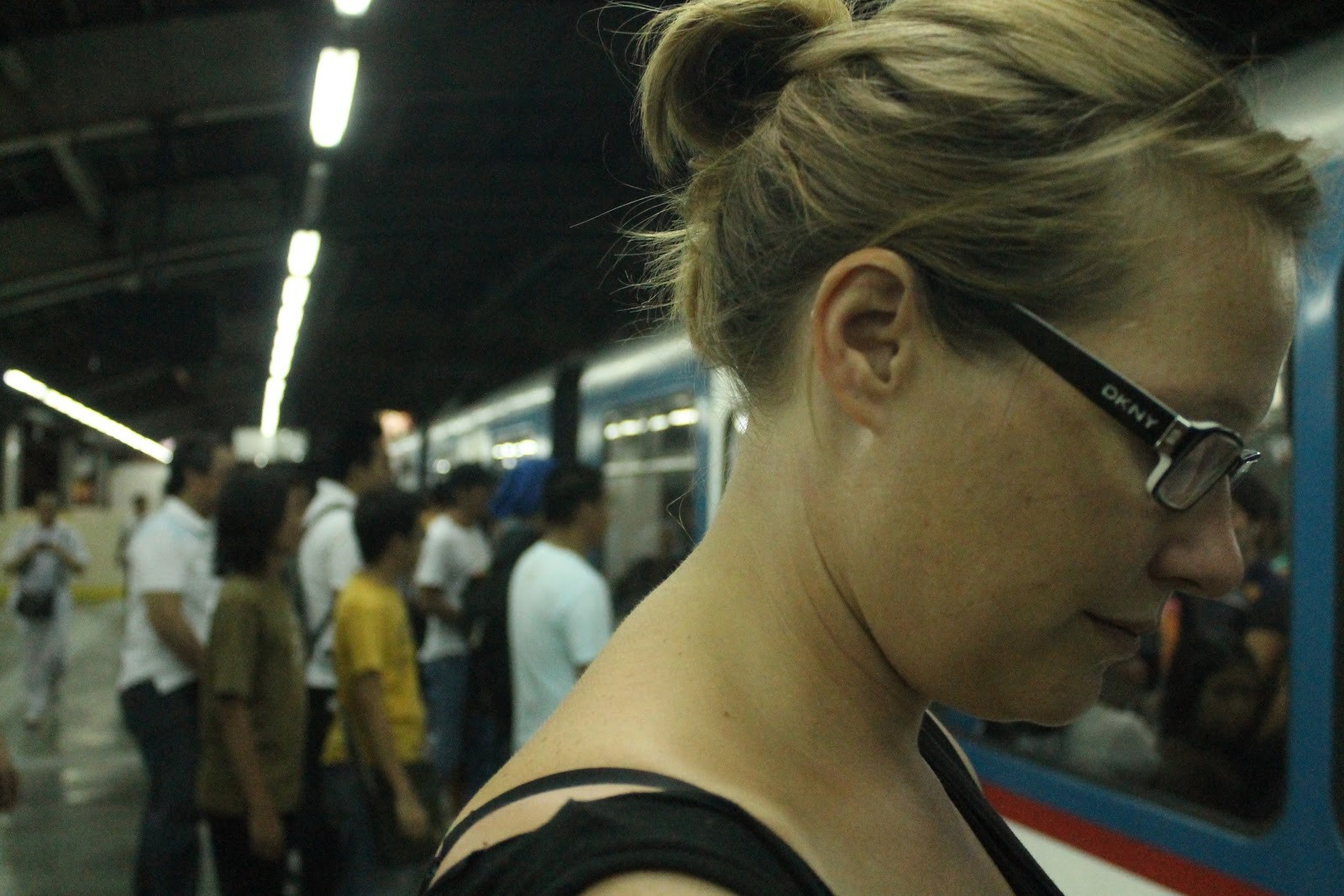 Photo courtesy of Dale P via Flickr
4. Manila Metro Rail Transit System
Should you need to save on time, you can also opt to take the train. The Manila Metro Rail Transit (MRT) Line 3 or Metrostar Express is aligned with EDSA. It spans from North Avenue to Taft Avenue, with the Quezon Avenue station in close proximity to The Crestmont.
MRT-3 will not exist by itself for long. More has to come with the progressing projects of the Department of Transportation and the current administration, all part of the "Build, Build, Build" (BBB) program.
There will be three MRT lines that will have a station accessible to the neighborhood of South Triangle:
short ride to MRT-5 Quezon Avenue Station (near Timog Avenue);
operational by 2025
walking distance to MRT-9 Quezon Avenue Station (along EDSA);
operational by 2022
one ride to MRT-7 North Avenue (along EDSA) or Quezon Memorial Station;
operational by 2020
With the plans for these lines, residents of The Crestmont will travel with ease to notable locations such as University Avenue, Mindanao Avenue, San Jose del Monte in Bulacan, Pasig City, Makati City, and Bonifacio Global City in Taguig.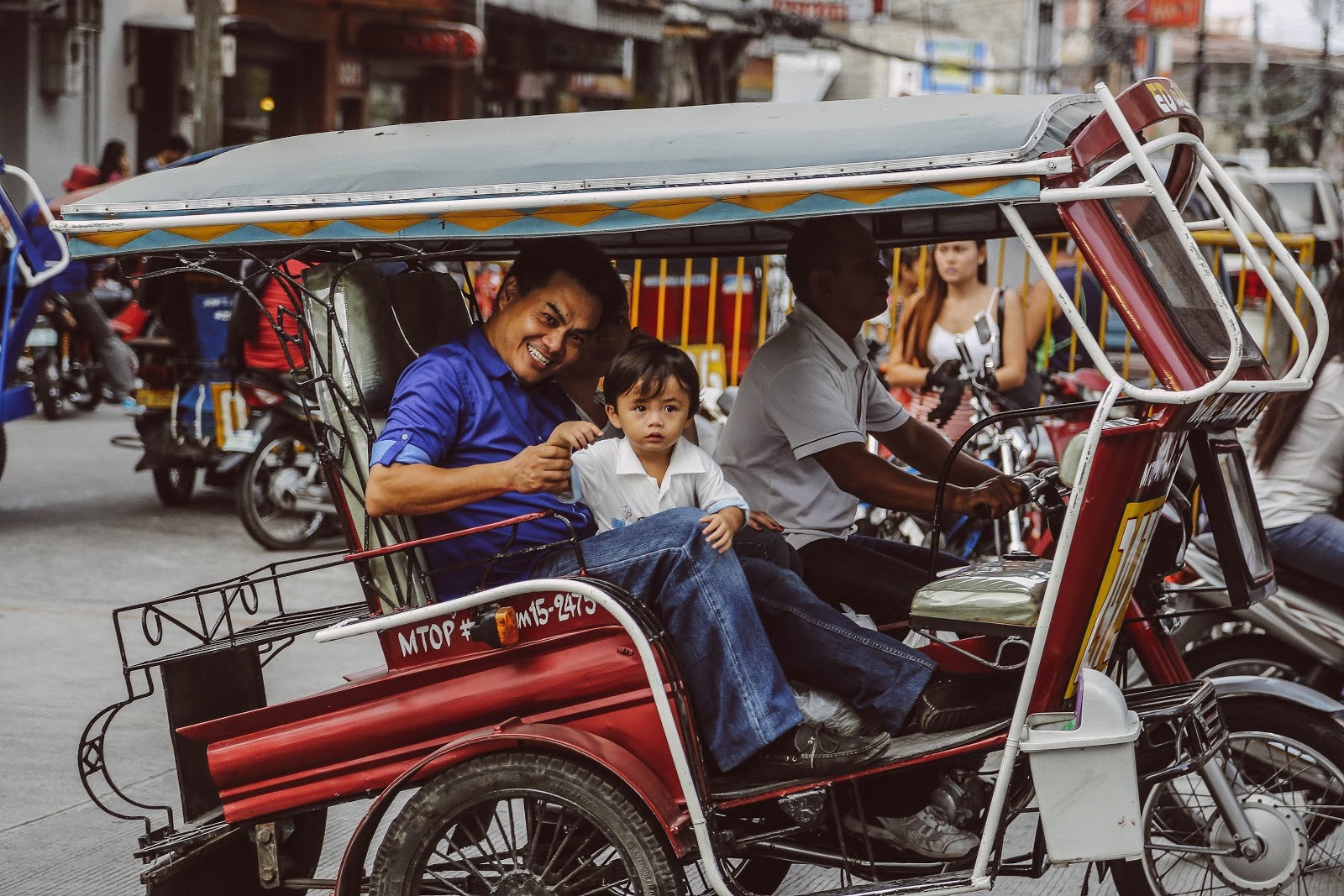 Photo courtesy of Denniz Futalan via Pexels
5. Motorized Tricycles
It is quite easy to hail a tricycle in the neighborhood of the South Triangle. As soon as you step out of The Crestmont, these are already available to take on passengers.
These may be prohibited in the two major highways — EDSA and Quezon Ave, but you can conveniently travel to different places within the neighborhood depending on your needs. If it is necessary for you to go to the grocery, you can find one in the nearby malls, Il Terazzo, and Crossings. When you need a meal or a drink, your options are endless especially with Tomas Morato Ave and Timog Ave. Should you prefer to be entertained, you can simply visit the array of bars in the area for stand-up comedy shows or music gigs. These are only a few, the list goes on. All these are accessible with a tricycle ride.
More than that, South Triangle is fortunate to be included in the second phase of Quezon City's eTrike services, launched in September of last year. The main station is located in no other but at the front of The Crestmont in Panay Avenue corner EDSA. It comprises of three routes: EDSA – Panay Ave, EDSA – Chuatoco and EDSA – Kamuning.
Conclusion:
Aside from these mass public transportation systems, you can also get a car ride should you prefer it. Grab cars and metered taxi cabs can easily arrive at The Crestmont as it is in a strategic location where these drivers usually look for passengers to service.
At the moment, there may not be an option to take the only two other types of public transport which is by air or sea, but I assure you — there is a bus or train near The Crestmont that will get you there.
The Crestmont is pinned on various navigation platforms like Google Maps and Waze. If you want to know how to get to and from there, you need only to look it up and you will find how convenient it truly is to travel when you reside at this new DMCI Homes development.
Relieve yourself of unnecessary stress brought about by a lack of public transportation options. Take care of yourself and live at The Crestmont.