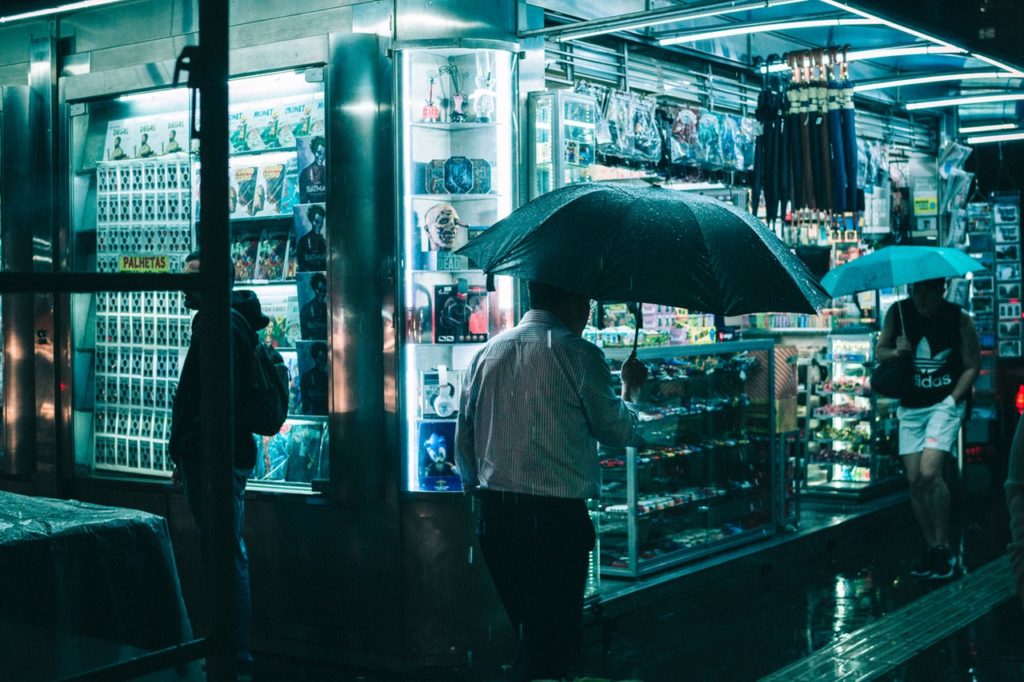 Photo courtesy of Caio Queiroz via Pexels
Living in the Philippines comes with its two seasons that present a lot of everyday challenges, especially during the rainy season. According to a study published in Nature Geoscience, the strength of typhoons in East and Southeast Asia has increased by 12-15%.  The Philippine Atmospheric, Geophysical and Astronomical Services Administration (PAG-ASA) has recorded 21 tropical cyclones that have passed into the Philippine Area of Responsibility in 2018, alone. 
With the monsoon season officially picking up, you're likely asking yourself what items can best be upgraded in your wardrobe, to prepare for the monsoon season. What are the essential rainy-day wardrobe pieces and items should you invest in, to keep you dry?
If you don't know the answers to these questions, don't worry. Keep reading for the different wardrobe pieces, essential items that you need.
Switch from a jacket to a raincoat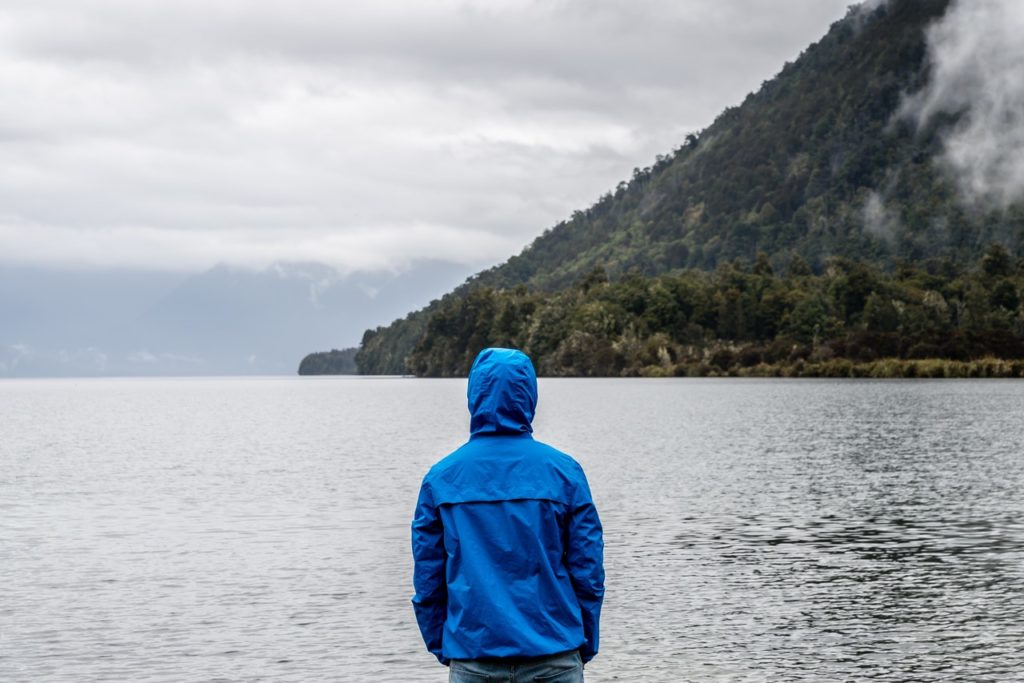 Photo courtesy of Gabriela palai via Pexels
When it comes to upgrading your wardrobe for the rainy season, the ever-reliable and essential raincoat should always be included. A raincoat must always be the number one item on your list of clothing items for rainy day survival. The best thing about raincoats is that it's the most well-rounded option rain gear you can own. However, you should always take care when choosing the right raincoat for you.  Use an Anorak for full-weather protection; or, if you want a cold, rainy-day outfit for a work look, purchase a trench coat to make the perfect rainy day chic look.
A good quality raincoat is an investment; so make sure to buy a raincoat that has all the bells and whistles. However, the best thing about investing in a quality raincoat or rain jacket is that you don't have to keep buying new ones every year. As long as you pick the right size and style of raincoat, you should have no problem staying dry every monsoon season after this one.
Use lightweight pants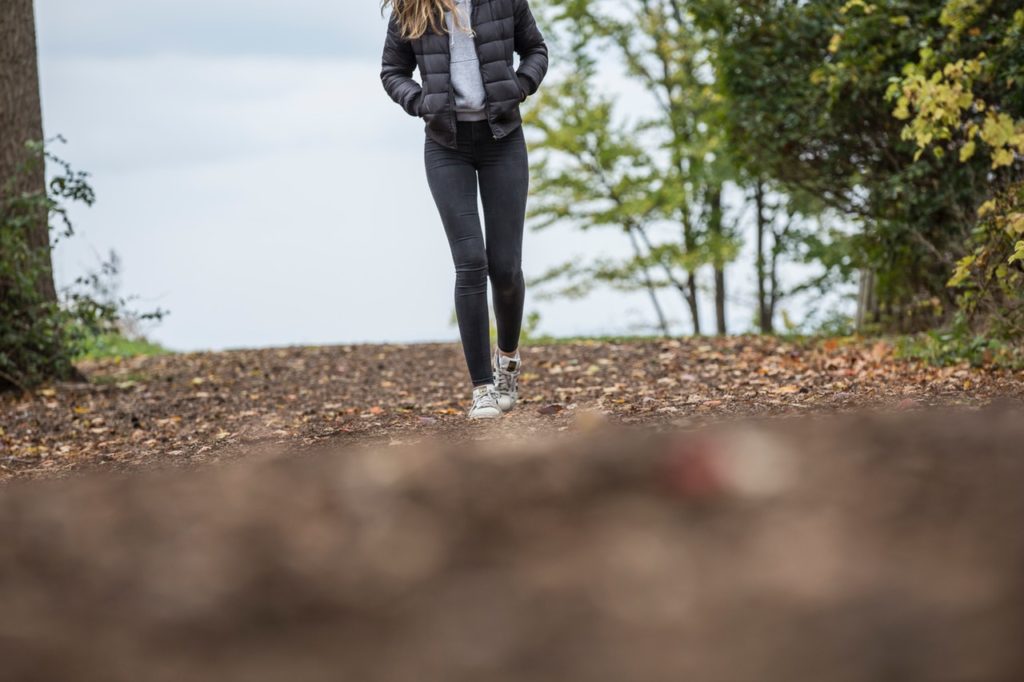 Photo courtesy of Sebastian Voortman via Pexels
Contrary to popular belief, wearing pants made of thick fabric shouldn't be your first choice. Pants and trousers made of heavy and dense material will absorb more water. They'll also take longer to dry because of all the water they can absorb. Consider buying lightweight and quick dry pants from Uniqlo for only  PhP1,490.
This rainy season, put your thick pants and trousers away. Switch them up with slimmer and more lightweight pants that won't just dry quicker, but will also feel more comfortable. For a perfect addition to your rainy day wardrobe, purchase your lightweight pants in darker colors, like black, so they won't show any rain mark when they get wet.
Use rain boots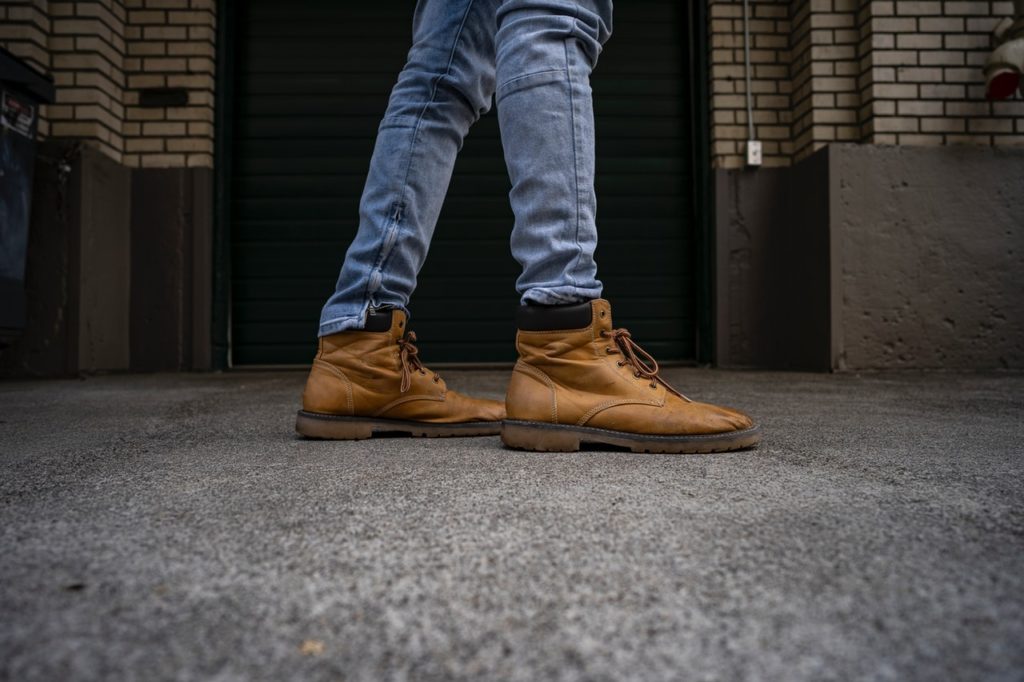 Photo courtesy of THE COLLAB. via Pexels
No one likes getting their feet wet. This is particularly a problem in areas that are vulnerable to flash floods. So why not include a staple of rainy weather fashion, rain boots. If you want to avoid the hassle of waiting for the heavy rain and flood to subside, rain boots will surely make a valuable addition to your rainy-day outfit. 
With rain boots, you won't have to worry about your feet getting wet, as most are made of weatherproof leather or rubber. The price depends on the material and quality. Affordable rubber rain boots can cost as low as PhP500, however, leather rain boots can cost as high as PhP12,000; so make sure you buy a good quality pair that's within your budget. 
Another advantage of having rain boots is their durability. They can last for years with proper care. So invest in a pair of durable and stylish rain boots to keep your feet dry in any weather.
Switch to rain hats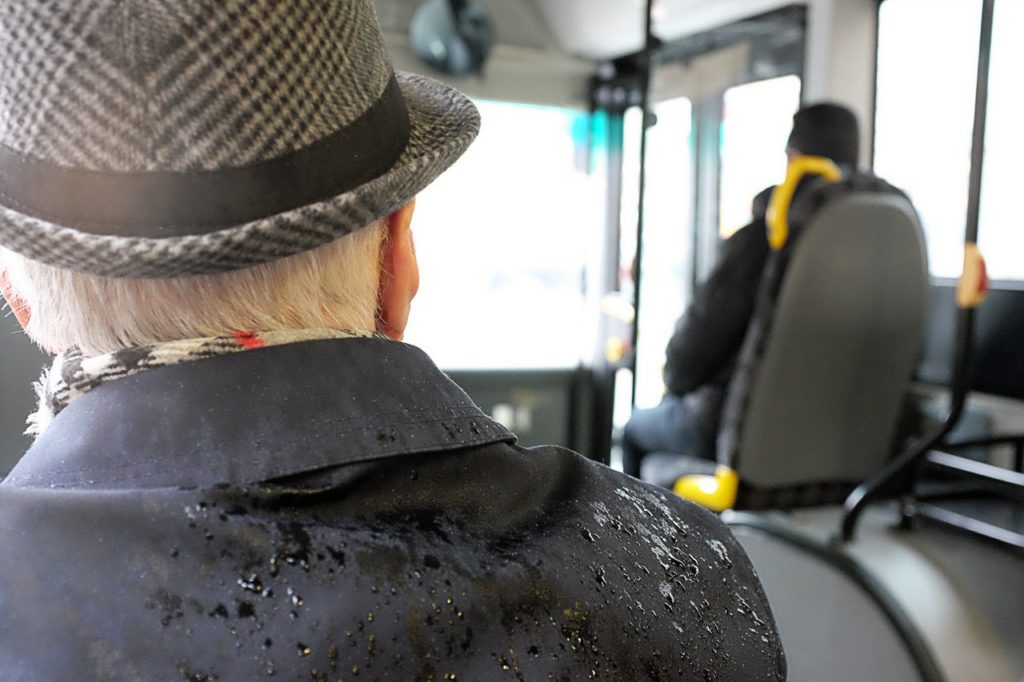 Photo courtesy of Klas Tauberman via Pexels
Not all hats are created equal. This is especially true for the rainy season, as chances for heavier rain increase drastically. Your standard baseball or sports cap won't be enough to keep your head dry in heavy rain. Rain hats are made of different materials, ranging from classic leather to the high-tech Gore-Tex fabric. Gore-Tex fabric has a layer of Teflon sandwiched between two layers of nylon, making the cap waterproof. North Face sells Gore-Tex hats ranging from PhP3,000 to PhP4,000. Make sure to bring a rain hat when the rain starts to pour; so you won't have to run to keep your head dry from the rain.
Upgrade to a water-repellent or waterproof bag.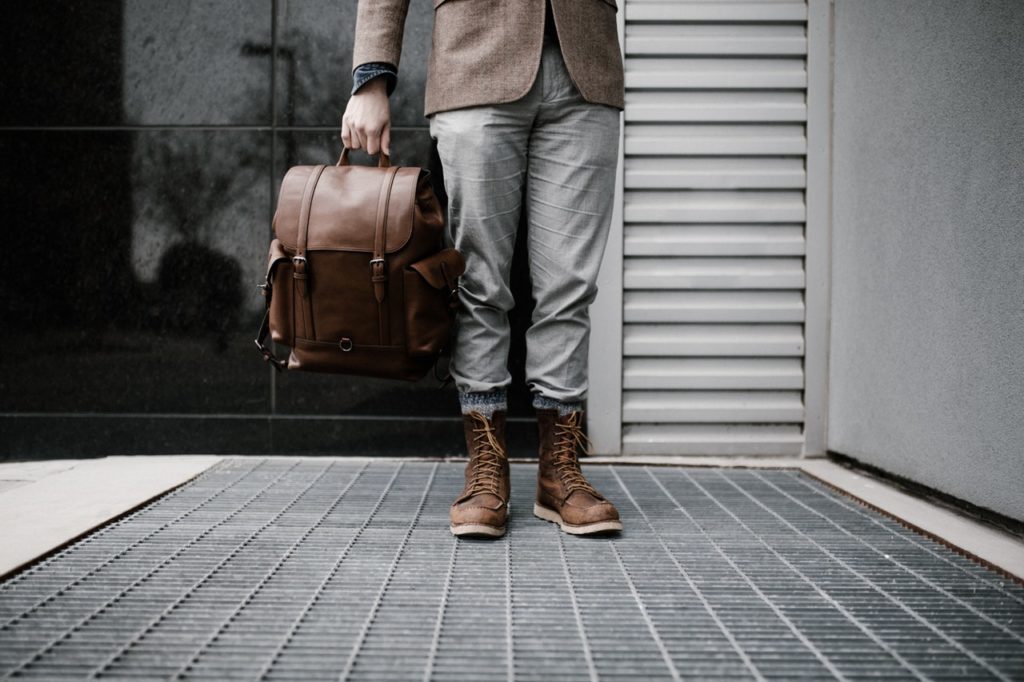 Photo courtesy of Andre Neel via Pexels
Your rainy-day chic outfit won't be complete without a matching bag to go with your other rainy-day wardrobe pieces. Your summer bag's made of canvas and other non-weatherproof fabric; this won't be enough to keep the rain away from damaging the valuables inside your bag. So make sure you switch to a water-repellent or waterproof bag this rainy season.
Rainy-day bags are made of man-made materials, like nylon or polyester as well as natural materials, like leather. You can order a waterproof bag online from Lazada for  PhP1,995. Consider it a good investment at a low price. It's high time you upgrade to a bag that's ready for anything the rain can throw at it. So you can keep your gadgets, journals, books, and other items dry.
Umbrellas
Umbrellas should be portable, durable and capable of handling not just the heavy rain, but also the strong winds. Cheap umbrellas are made of polyester that have no water-repellent coating. These kinds of umbrellas are perfect for light to medium rain but not during heavy rains or typhoons.
Invest in a Teflon-coated umbrella with a reinforced frame, to make sure it can withstand heavy rains and strong winds. You can easily order a Teflon-coated umbrella on Galleon Ph for PhP2,065. They also come in different colors; so you won't have to worry about it ruining your rainy-day chic outfit. 
Bring a highly absorbent microfibre towel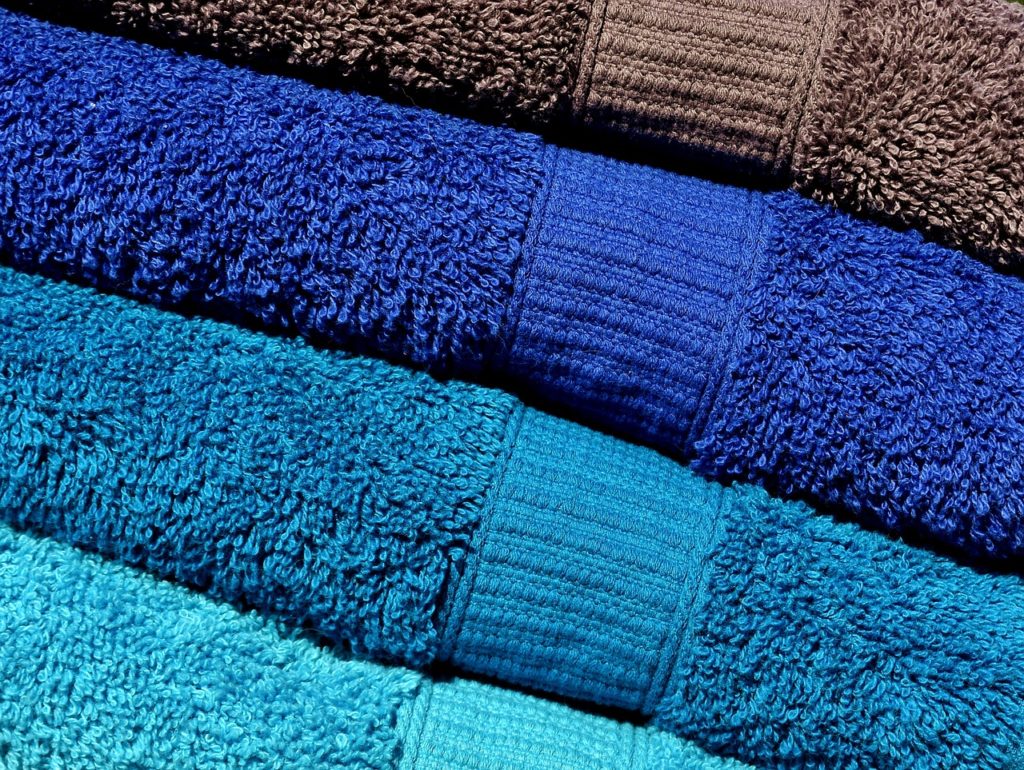 Photo courtesy of Alexas_Fotos via Pixabay
No matter how prepared you are to face the rain, there's always a chance of you getting wet. So always bring a towel during the rainy season. Look for towels made of microfibre for its quick drying and highly absorbent qualities. 
The best thing about microfibre towels is that they come in different sizes, ranging from the bigger bath towels to smaller and more portable face towels. If you're looking for an affordable but high-quality microfibre towel, check out Aquazorb in local malls; you may also order them online. A  face towel would cost you only PhP200, while an XL body towel would cost PhP650.  
Waterproof phone case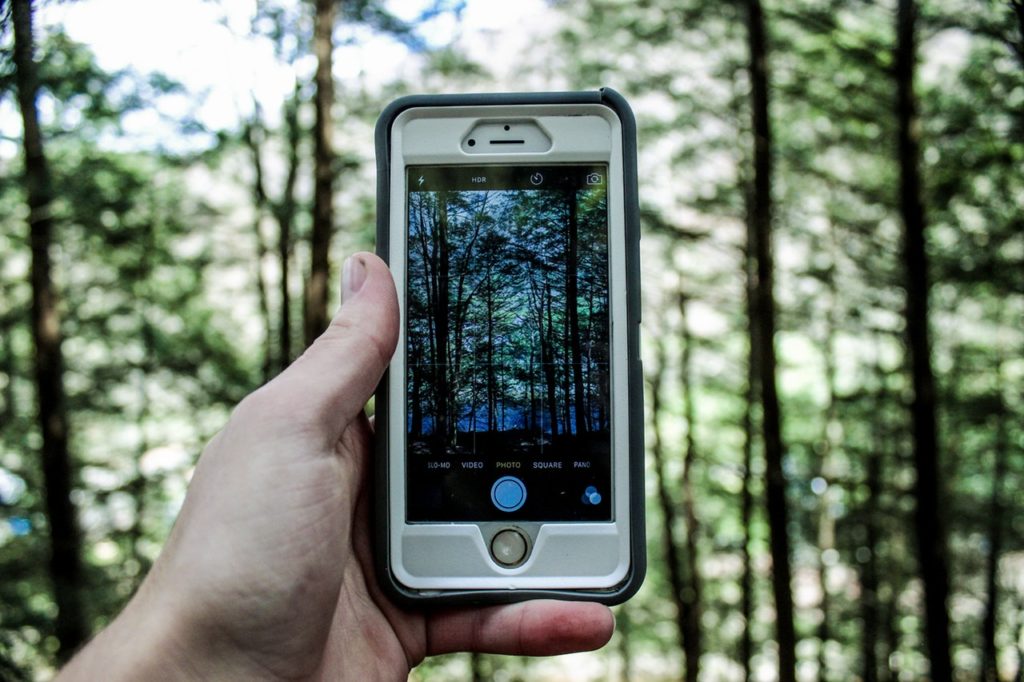 Photo courtesy of Justin Hamilton via Pexels
Smartphones aren't just a multifunctional item you keep in your pocket, they're also a fashion statement. Why not dress up your phone with a waterproof case to protect it from water damage during the rainy season? When choosing a waterproof case for your phone, make sure it looks plain enough that it matches any of your rainy-day outfits but it shouldn't sacrifice functionality for aesthetics. You can check Lifeproof cases for waterproof, dustproof, and even snowproof smartphone cases. These waterproof cases can range from PhP2,000 to PhP5,000.
The rainy season doesn't mean your worry-free fashion days are over.  It may simply mean upgrading your rainy-day wardrobe pieces and bringing rainy-day essentials.  With a little forward thinking, you can make this rainy season as hassle-free as possible.