To get a pre-selling or an RFO unit—that's one of the crucial decisions you have to make as a condo buyer. You're a few steps closer to enjoying the perks of condo living or investment, so you'd better understand your options.
The key difference between the two choices is the property's availability. When you purchase a condo at the pre-selling period, it isn't built yet. It's either under construction or being planned. On the other hand, the term RFO condo meaning is ready-for-occupancy (RFO) condo unit is already completed and can be used right away after purchase.
It's easy to fall trap into the common condo buyer mistakes if you don't do your homework. Know the pros and cons of getting a condo in its pre-selling phase or one that's ready for occupancy.
Buying a pre-selling condo
Advantages:
Lower prices
Pre-sale condo units are typically 30% cheaper than RFO units, with down payments for as low as 10%. When you pay in full, you may even enjoy a 10% to 15% discount.
Flexible payment terms
Buying a pre-selling unit is easier on the budget compared to an RFO unit. Usually paid in monthly installments, the cost of the property comes with a payment term that can be as long as the construction period. Down payments for condo units on pre-sale are payable in two to three years.
Wider selection of units
Getting a condo at the pre-selling phase allows you to choose a unit location to your liking. You may pick a condo near amenities like the parking area or swimming pool, or one that offers a great view. If you want peace and quiet, you can choose a unit at the farthest end of the floor. Or if you have a senior in the family, you may want a unit nearest the elevator.
Higher return on investment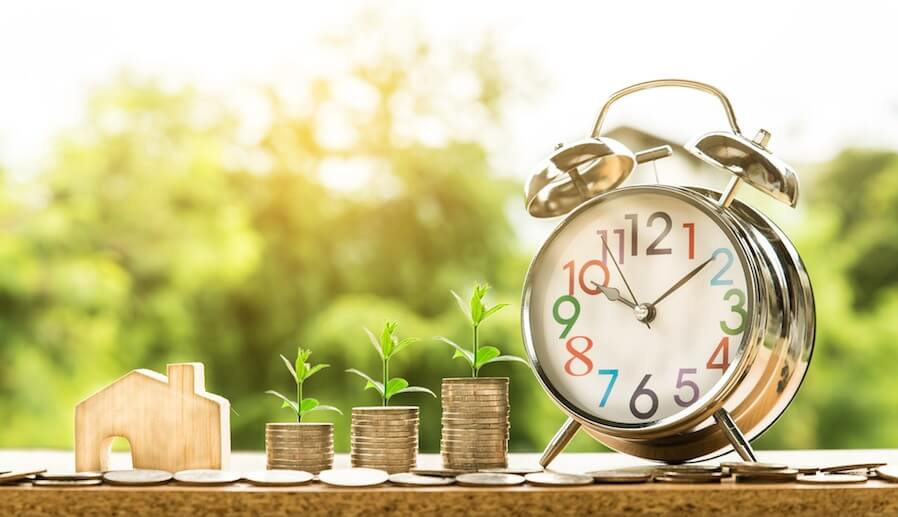 If you're into real estate investing, it makes better sense to buy a pre-selling condo. The market value of a condo property increases from pre-selling to completion. That means you'll make a profit when you buy at pre-selling and then sell it when it's completed—more so if the condo is in an ideal location and built by a developer with a solid track record like DMCI Homes.  
Disadvantages:
Longer waiting time
Because these properties are still being built, you'll have to wait until it's ready to be sold or rented out (if you're buying it for investment). If you plan to live in it, you'll have to plan your living arrangements while your condo is under construction. Waiting can take around three to five years.
Possible turnover delays
The condo turnover can get delayed or the project couldn't be completed because the developer has gone bankrupt. To avoid such risks, choose a reputable condo developer with an excellent record for delivering projects on time.
Buying an RFO condo
Advantages:
Quicker turnover
As soon as you've settled all the paperwork, requirements and down payment, the RFO condo will be turned over to you, and you can move in right away.
No surprises
With an RFO unit, what you see is what you get. You can visit and inspect it first to get a feel of the property and condo amenities before you commit your hard-earned money to it. There's no disappointment upon condo turnover because you've seen the property for yourself before moving in.
Disadvantages:
Higher prices
An RFO condo unit is more expensive than a pre-selling unit, as the former's value has increased from construction to completion. You're also paying a higher price for the convenience of using the condo immediately without having to wait for a long time.
Less time to save for the payment
If a condo is ready for occupancy, you won't have much time to save up for the payment. Usually, a full upfront down payment of 5% to 20% of the property's value is required for RFO units.
Limited choices
Completed units left unsold during the pre-selling period are sold as RFO units. So you'll get to choose only a condo unit that's available for sale.
Pre-selling or RFO: Which is better?
Why choose a pre-selling unit:
Condo units sold at the pre-selling phase are easier to purchase because of their lower cost and flexible payment terms. The condo purchase price won't be affected by any price increase of materials like cement and fuel during construction.
This is why buying a condo at pre-selling stage is ideal for buyers who don't have a large sum of money to make a one-time down payment. These include young professionals who are preparing for their future and OFWs who want to secure a home where they can stay for good upon their return to the country.
Investors benefit a lot also from buying pre-selling properties and then selling or leasing them later, as they can get a higher return on investment than with RFO units.
Why choose an RFO unit:
If there's an urgent need for a roof over your head, then an RFO condo is the more practical choice. RFO units are perfect for starting families, working professionals, and retirees who want to enjoy independent, stress-free living.
Because RFO properties are pricier than those at pre-selling and have rather inflexible payment terms, these are ideal for buyers with enough savings for a condo and financial stability.
Regardless of your choice, you can minimize the risks that come with getting a pre-selling or RFO condo unit by opting for a trusted real estate developer with a proven record of building high-quality properties.