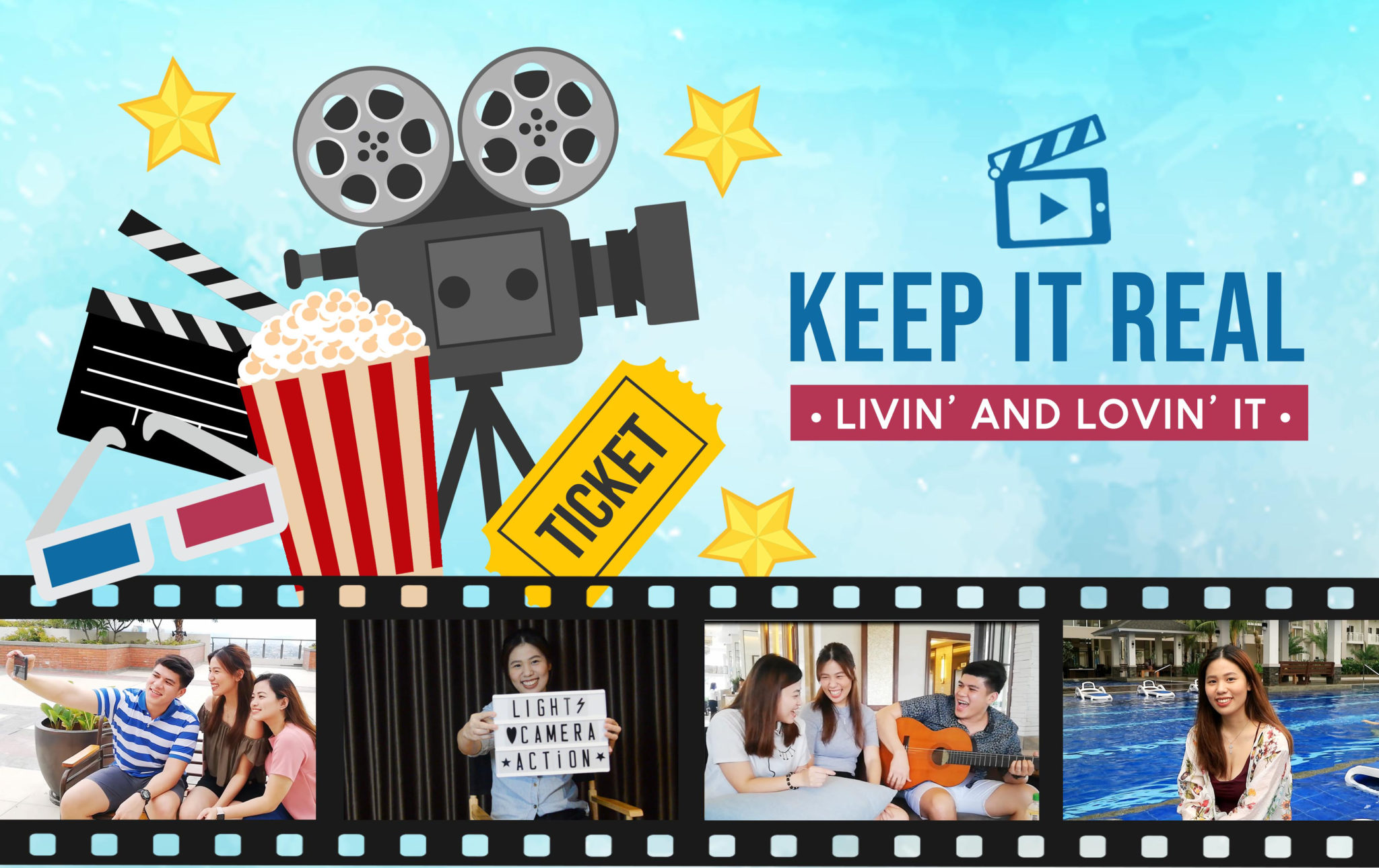 Ever wanted to show off your community? Here's your chance to show us! Now on it's third year we want to hear about your best moments inside the DMCI Homes community in this year's Keep It Real: Livin' and Lovin' It! Get your cameras ready and win up to Php15,000!
What are you waiting for? Now's your time to Keep It Real!
Contest Mechanics:
• Open to all DMCI Homes community homeowners and residents.
• Submit the best and most entertaining video showcasing how your DMCI Homes community perfectly complements to your lifestyle, hobbies and interests.
• All uploaded videos will be open for voting; only three (3) votes per person is allowed on three (3) different video entries.
• Voters should have an existing Facebook account to be allowed to vote.
Video Entry Requirements:
a. Entries must be in a lifestyle video format along with a recorded narrative. Any style will do like – travel / tour / lifestyle as long as it will showcase the living experience inside the DMCI community.
b. Video entries should have a total running time (TRT) of 30 seconds minimum and 60 seconds maximum.
c. Video entries can be submitted in any of these formats; AVI, MOV, or MP4.
d. Minimum resolution: 720p.
e. At least one (1) person, as the main subject should appear in the video.
f. Video should be taken inside the DMCI Homes community where the contestant resides.
g. Video should not contain any foul language, scenes, or graphics. Videos containing these will be automatically disqualified.
h. Each contestant can submit a maximum of three (3) video entries.
i. Failure to follow these requirements would mean disqualification of your entry.
j. Upload your entries on https://kirlivinandlovinit.hscampaigns.com/
Criteria for Judging:
Concept and Creativity ——— 35%
Entertainment Factor ———– 25%
Effects and Editing ————-20%
Feel-Good Message —————10%
Audience Appeal and Impact —– 10%
TOTAL ————————- 100%
Awards and Prizes:
Grand Winner: 15,000 pesos and plaque of recognition
First Runner-up: 10,000 pesos and plaque of recognition
Second Runner-up: 5,000 pesos and plaque of recognition
People's Choice Award: Voucher worth P5,000 applicable to Association Dues (Special Assessment not included)
Contest Schedule:
October 15 to December 10, 2018
Deadline of Submission:
November 30, 2018
Voting Period:
December 3 to December 10, 2018
Announcement of Winners:
December 18, 2018
*Winners will be announced during DMCI Homes' Communities Grand Awarding Ceremony and will be posted via DMCI Homes' website (dmcihomes.com), Facebook page (facebook.com/dmcihomesofficial) and Communities website (communities.dmcihomes.com).