Fiesta is an essential part of Filipino culture. It's origin can be traced back to Spanish conquistadors who brought Catholicism and its religious customs to the islands. Fiestas, or feasts, are held to celebrate patron saints and foster fellowship in communities. At the center of the merriment is a wide array of dishes, desserts and other gastronomic treats to be shared with everyone. Filipino cuisine is indeed as colorful as the fiestas and as diverse as the Filipino ethnology.
Filipino food is a means of expressing gratitude to benevolent saints and allowing visitors to "taste" local culture. Every city has its specialty, which offers the flavors of its rich history and people's way of life. The Bicol provinces are known for their dishes made of coconut milk while the people in Southern Tagalog are considered masters of the pancit habhab.
Know the popular Filipino food to try when visiting 14 cities across the Philippines.
1. Salads, coffee and cinnamon rolls in Baguio City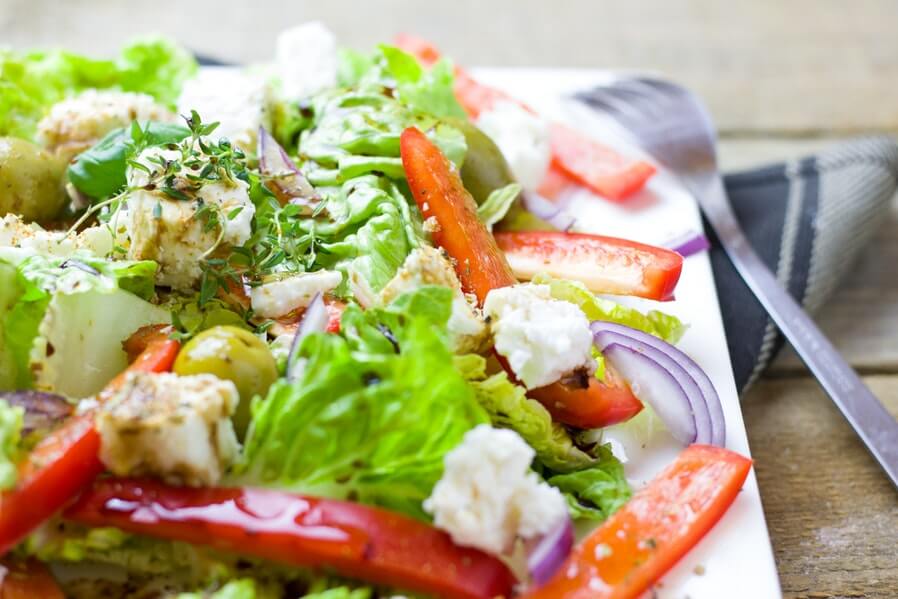 When tourists go to Baguio City, they typically go for vegetables and strawberries. These are major harvests in the City of Pines. You can indulge in fresh salads with romaine lettuce, carrots, cucumber, berries, and tangerines. You may order a huge serving of veggie-fruit salad in restaurants or you can make your own in your condo. For your afternoon break, have a steaming cup of Kalinga brew and cinnamon rolls from Danes Bakery.
2. From pasta to kaldereta: a food trip in Quezon City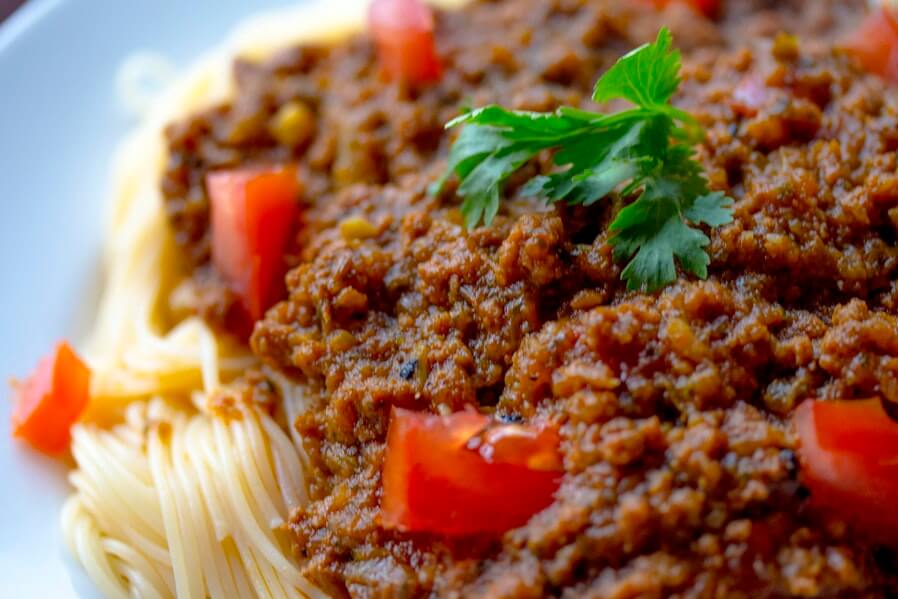 Quezon City, the largest city in the capital region, has an almost limitless selection of food. It's home to diners, restaurants and pubs that offer local and international cuisine. Are you craving for authentic Italian pasta? What about Kalderetang Kambing by Ilokano chefs? Visit Bellini's in Cubao Expo, the kambingan restaurants along Banawe, and the long line of gastronomic joints along Maginhawa Street.
3. The glorious lechon-topped pancit in Pasig City
Pasig City is probably one of the highly urbanized municipalities in the country that still holds its traditions with pride. Historical records suggest that Spanish conquistadors arrived in Pasig sometime in 1573, and their influence remains alive. On Sundays, people flock to centuries-old Catholic churches to attend mass then dine on bibingka and pancit. New restaurants are emerging in various parts of the city, but if there's one place you shouldn't miss, it's Ado's Panciteria which opened in 1952. Try the bestselling pancit guisado topped with crunchy lechon.
4. Hams and bulalo in Mandaluyong City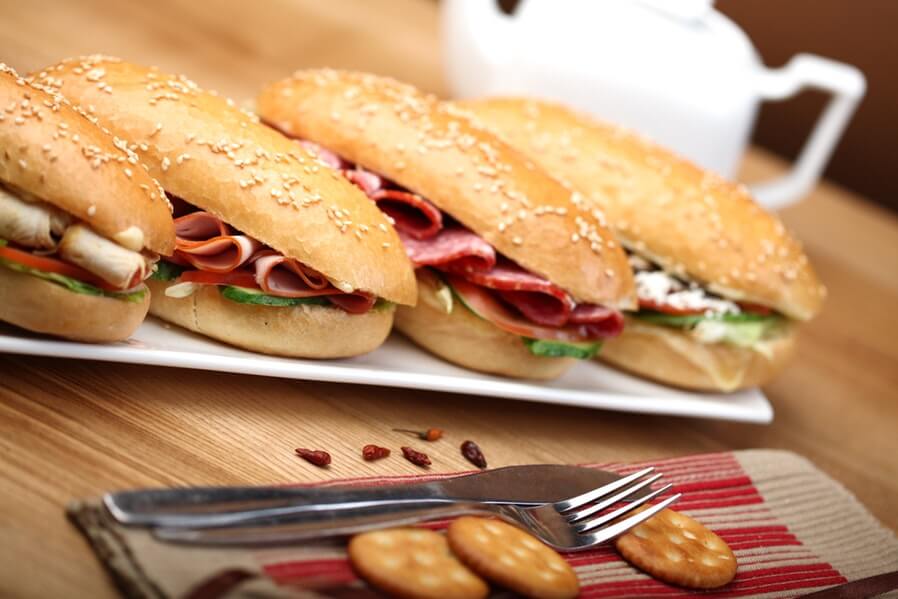 Living in Mandaluyong City is like being in the province in the middle of the metropolis. The excitement during feasts is reminiscent of the merriment in the countryside. You can watch bands marching on the streets, neighbors exchanging homecooked delicacies, and lots of dancing. So what food should you try in this exuberant city? Visit Adelina's along Kalentong Street which has been serving Chinese-style cured hams since 1955. For quality bulalo and carinderia food, head on to R & J in Plainview.
5. Samgyupsal and kebab in Makati City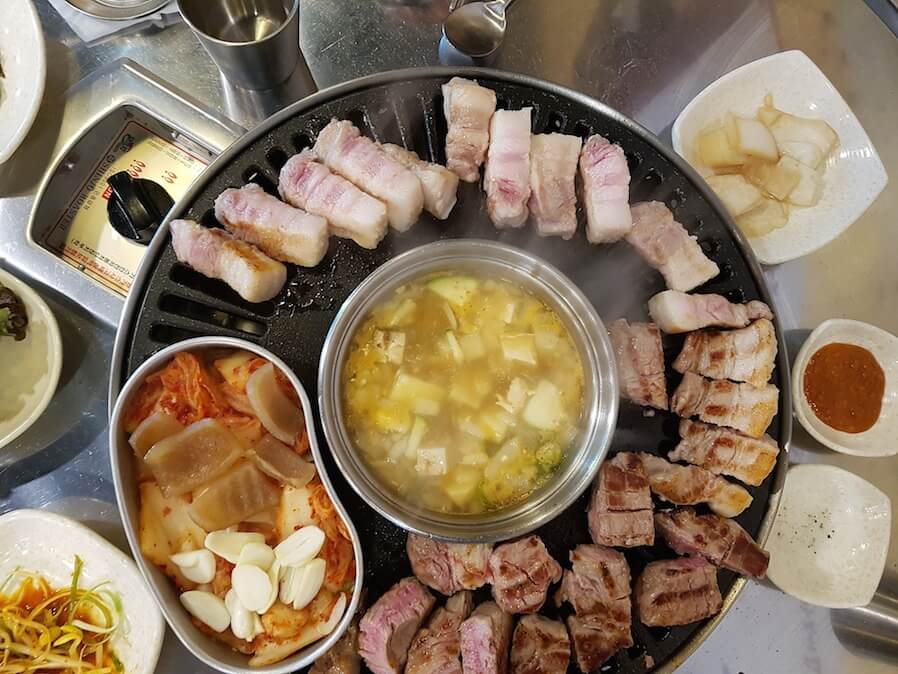 Nothing beats condo living in Makati City. You're close to your office, within walking distance to shopping centers, and is surrounded by top-rated restaurants. What more can you ask for? Experience the diversity in the country's richest city by indulging in a hearty Korean meal. Go for unlimited Korean BBQ at Matgalne in Poblacion or Samgyupsalamat in Century City Mall. Craving for kebab? Reserve a table at The Cafe Mediterranean in Greenbelt or in Hummus Elijah along Makati Avenue.
6. Paella and mami in Manila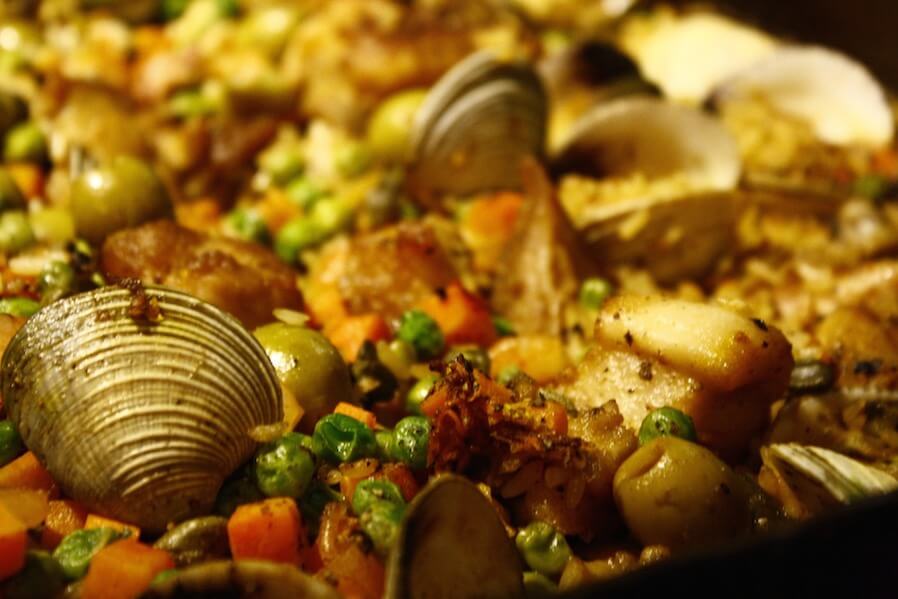 Visiting Manila is like being in a time machine. The Spanish-era churches remain glorious in the midst of skyscrapers. The city is also a haven to some of the country's oldest restaurants, some dating back to the 1800s. The food here is a fusion of oriental and occidental flavors with a Filipino twist. Try out Paella Manileña at Ambos Mundos in Santa Cruz and Special Mami at Ma Mon Luk along Quezon Boulevard.
7. Bamboo shoots and seafoods in Las Piñas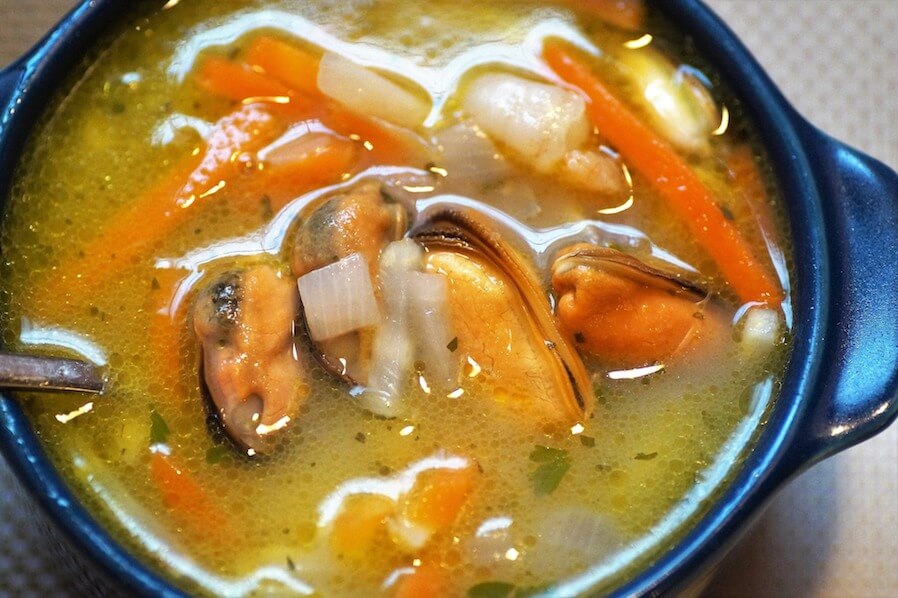 Las Piñas is a certified food hub. This charming city was a small fishing port during the Spanish era. Over the years, it developed into a major industrial and residential suburb. People from everywhere flock to Las Piñas during the International Bamboo Organ Festival, which is participated by local and foreign musicians, and the much-awaited food festival. Enjoy dishes made of bamboo shoots (labong) and seafood — two elements of Las Pinas culture. Try labong simmered in coconut milk, baked mussel, and grilled blue marlin.
8. Dumplings, cheese rolls and ebi sashimi in Muntinlupa City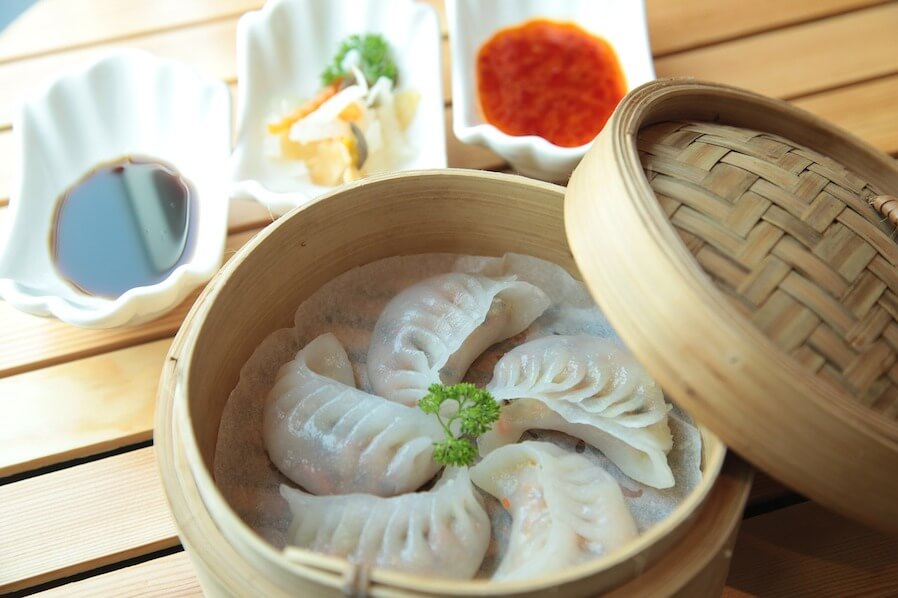 Muntinlupa City, the Gateway to Calabarzon, is the place to be for your food trip. It's home to posh residential areas, industrial and business hubs, and unique food destinations. Head on to the commercial center for unbelievable dining choices. Delight your palate with dimsum noodles and shrimp dumplings at Darwin Dimsum in Molito Lifestyle Mall, or ensaymada and cheese rolls at Cafe Mary Grace in Festival Mall. You can also try exciting Japanese dishes with a modern twist at Mr. Roboto in Alabang Town Center.
9. Seafoods and gelato in Parañaque City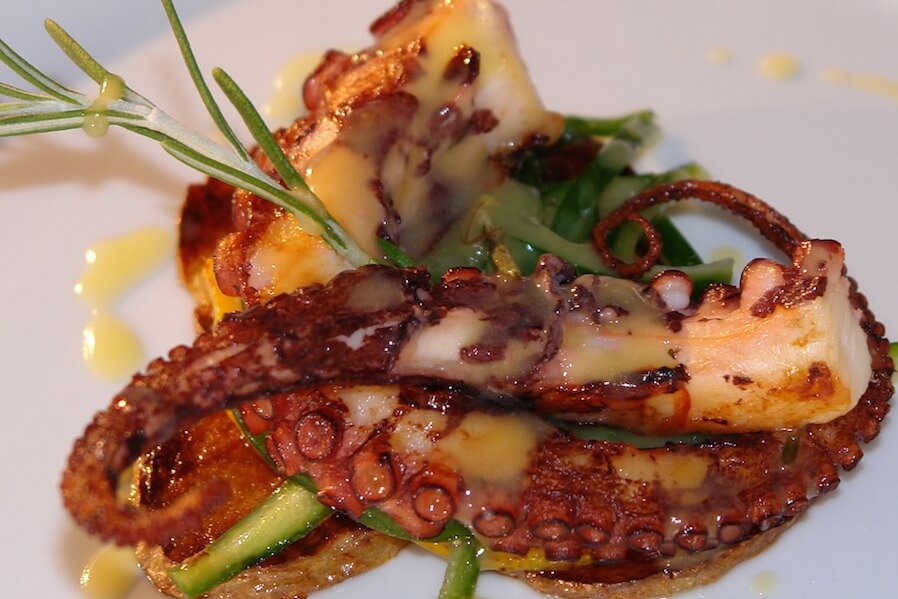 Parañaque City was a major trading post before the Spanish arrived in the country. The early residents transacted with merchants from East and Southeast Asia. Today, the city remains as a go-to for dry goods and fresh seafood. What to expect on a food adventure in Parañaque? You can try the famous Dampa where you buy fresh  seafood and them have them cooked in a restaurant. If you're craving for desserts, drive to BF Homes for a wide selection of restaurants including Kehl's Swiss, Mille Feuille Patisseries and Southern Dairy.
10. Fresh oysters and crispy pata in Pasay City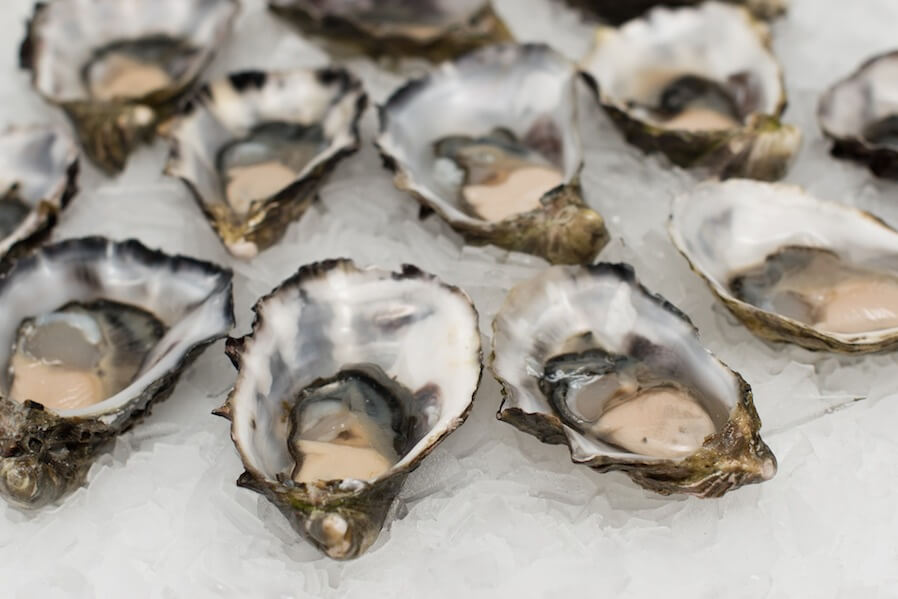 Pasay City is home to the country's largest mall and airport, and poshest hotels and casinos. According to reports, the city was named after the princess of Kingdom Namayan, a kingdom of barangays that flourished in the 12th century. Because of its strategic location by the bay, Pasay was a trading hub of merchants from all over Asia.
What to eat in Pasay? You can go for a lunch buffet in the surrounding hotels or a plate of fresh oysters in a chic casino. You can also have sumptuous Filipino dishes and live entertainment at the Singing Cooks & Waiters. You can never go wrong with kare-kare, crispy pata and white rice.
11. Tamales and pancit puso in Cavite
Cavite is transforming itself into a premiere residential hub. Living in a condo community in this fast-growing province is getting the best of both worlds: the luxuries of city life in a laidback environment.
Cavite is the center of Philippine history during the uprisings against Spain and the establishment of the Philippine Republic. Get to know Cavite by trying out its exciting cuisine. Feast on tamales, which is made of peanuts and galapong wrapped in banana leaves; pancit puso, which includes banana blossom; and calandracas, a rich broth of pork, beef and ham bones.
12. Puto, minanok and bibingka in Laguna
Laguna is a favorite summer destination. It's close to Metro Manila and offers numerous travel stops including the Pagsanjan Falls, Taytay Falls, hiking trails and hot spring resorts. Why not plan a culinary journey in Laguna? Corazon Rivera House in the town of Pila serves comfort food such as puto and maja blanca. In Santa Cruz stands a charming ancestral house that now offers a taste of Laguna's very own minanok, which is made of banana blossom, and tinuto, which is made of shrimp, coconut meat and doused in coconut cream sauce. Don't miss the special bibingka in San Pablo.
13. Inutak and hopia in Taguig City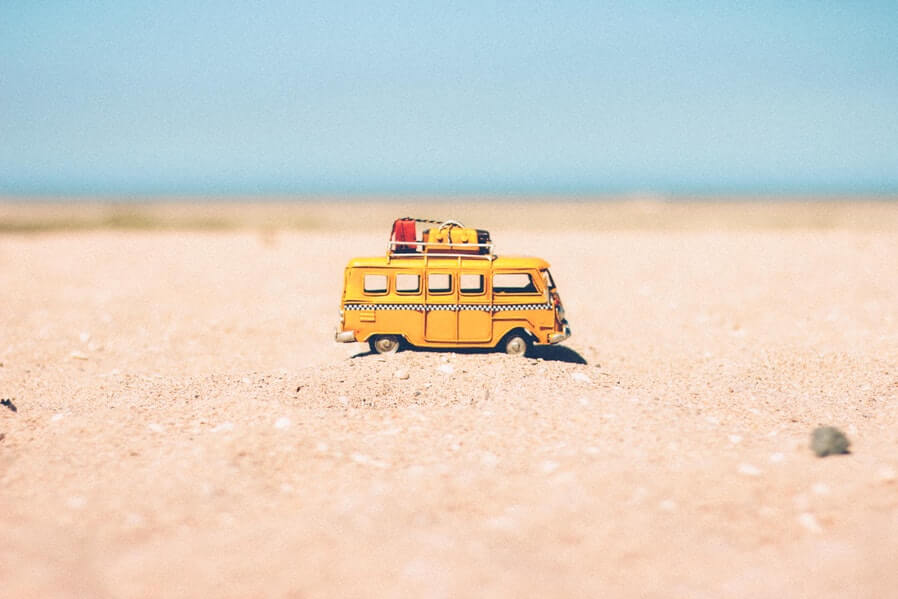 Taguig City is more than just Bonifacio Global City. It's an amazing place with an interesting history. This former agricultural area and military base is an emerging residential center. There are condo communities in Taguig City that offer a resort-style environment. Get to know the rich culture of this city with a food crawl of traditional delicacies. Savor on inutak, a baked sticky rice made of galapong and coconut milk, and the famous Tipas Hopia in various sumptuous flavors.
14. Beef tapa and sinigang na salmon in Davao City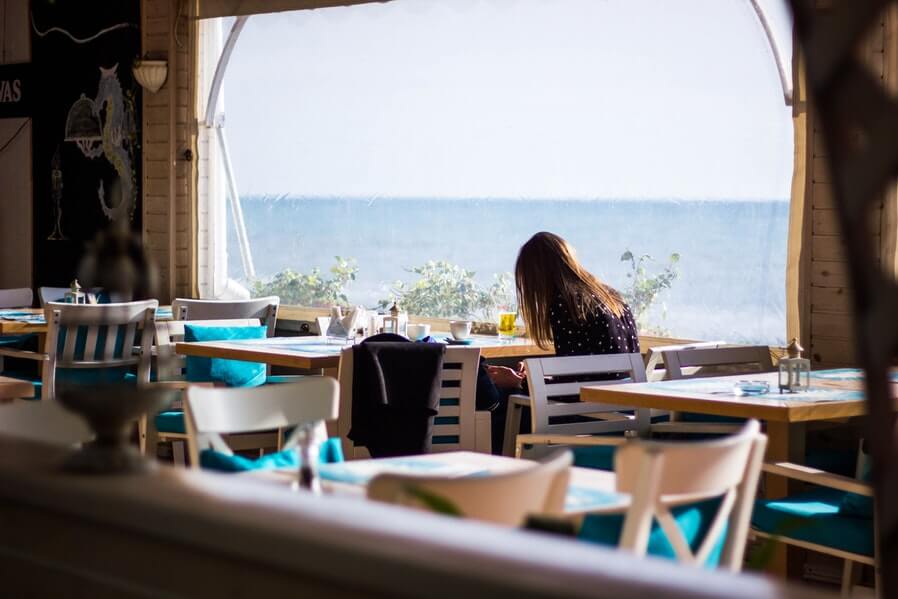 Davao City is a major city in Mindanao. It's home to the country's highest peak, Mount Apo, and a large durian industry. It's also a top travel destination for businessmen and young families. Davao is fast becoming a condo living haven in the Philippines.
If you're planning for a summer retreat, you should consider an eco-tour to the beaches, mountains and other natural sites in this beautiful city. You can have a gastronomic adventure between your outdoor activities. Feast on beef tapa and bulalo at Sana's Carinderia (a favorite diner of President Rodrigo Duterte), gizzard stew at Thrunk's Place, and sinigang na ulo ng salmon at the Filipino Comfort Food.
The Filipino cuisine is quite diverse to be defined by several adjectives. There's as many flavors as there are provinces, religions and tribal groups. The country is indeed an interesting place to explore. Plan a food trip in every city in the Philippines!