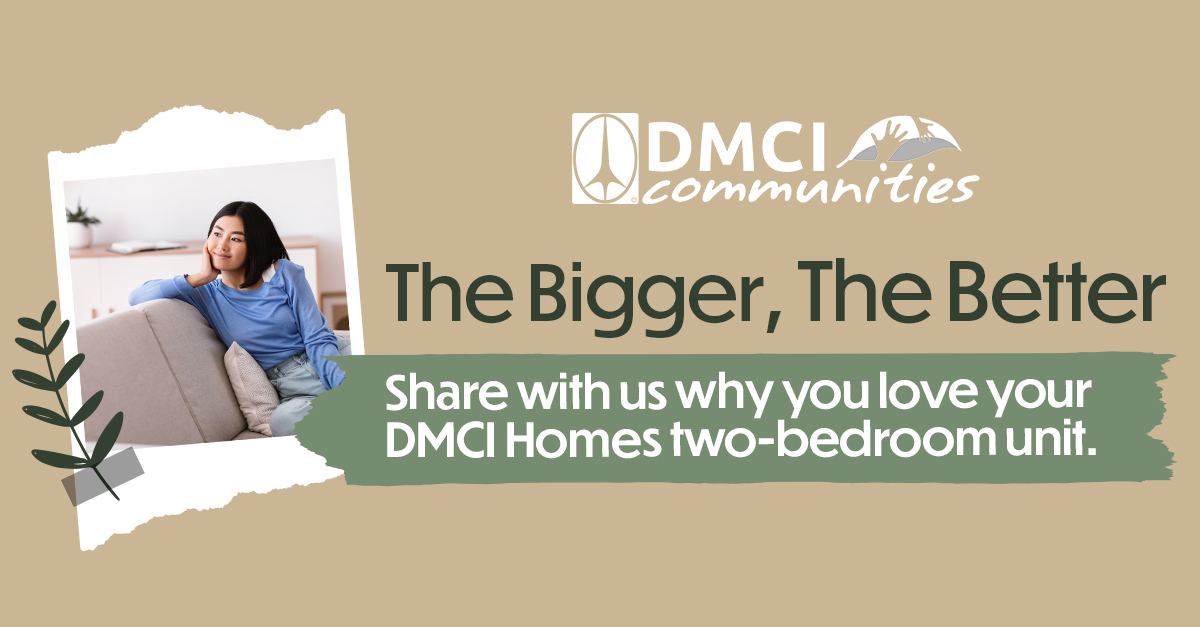 Send us 3 to 5 best photos featuring your DMCI Homes two-bedroom unit. Photos may focus on your unit interior only, or it can also include you, the residents!
Entries must be accompanied with a short answer to any of the following questions:
• If you had a professional Interior Designer remodel your unit, what motif or theme did you choose and why?
• If you are a lessor, why did you choose to lease a 2-bedroom unit?
• Share with us a fond memory of you and your family or friends in your 2-bedroom unit.
Send your entries to marketing@dmcihomes.com on or before May 31, 2021. Photos must be attached, not embedded in the email. Do not forget to include the following details:
a. Participant's name
b. Project or community
c. Unit number
d. Unit ownership: Owner or Renter?
e. Mobile number
This activity is exclusive to all DMCI Homes residents (unit owners and renters) only.
A special gift will be given to owners of five (5) chosen entries.
Five chosen participants are also subject for testimonial stories which will be featured in DMCI Homes official Facebook, website, and other channels.
DMCI Homes has the right to use and publish all the entries in any medium for editorial and promotional purposes.For inquiries or clarification, send an email to marketing@dmcihomes.com.