When people say their kitchen is the heart of their home, we totally agree. That's because, for us, it's more than just a room where we keep and cook our food, it's also where the action tends to happen. From late night gathering with the family to where we entertain our closest friends, the kitchen is usually where it's at.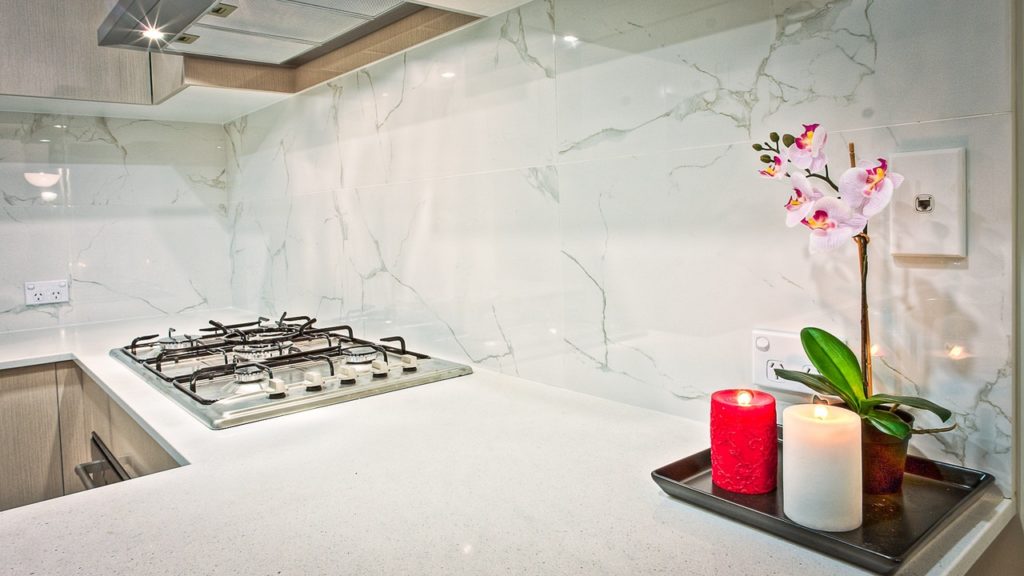 Photo courtesy of Pixabay via Pexels
With a room as important as the kitchen, it's no wonder that a lot of us dream of having a kitchen that is not only aesthetically pleasing to the eye, but also spacious enough for anyone to be totally comfortable in, whether for cooking meals or for using it as a spot to bond with family and friends.  
Which brings us to the dilemma of many condo owners: small kitchens.
If you live in a condo, chances are you have a small kitchen, which is actually not uncommon these days. With the ever-growing population in urban centers all over the country, space is pretty much a luxury nowadays. Even those who can afford a bit more condo space than most need to do a bit of tweaking in their kitchens to be able to enjoy a more comfy and functional hub. Case in point: have you seen Kris Aquino's condo kitchen? Nope, her kitchen is not as huge as what you might expect.
But that doesn't mean you can't do anything about it. Like what Kris Aquino's designers did, it's just a matter of making the most out of the space you have with the tons of clever small kitchen design ideas available out there. 
If you're thinking of doing a bit of "tweaking" in your own kitchen as well, here are some small modern kitchen design ideas that you might find interesting.
Vertical storage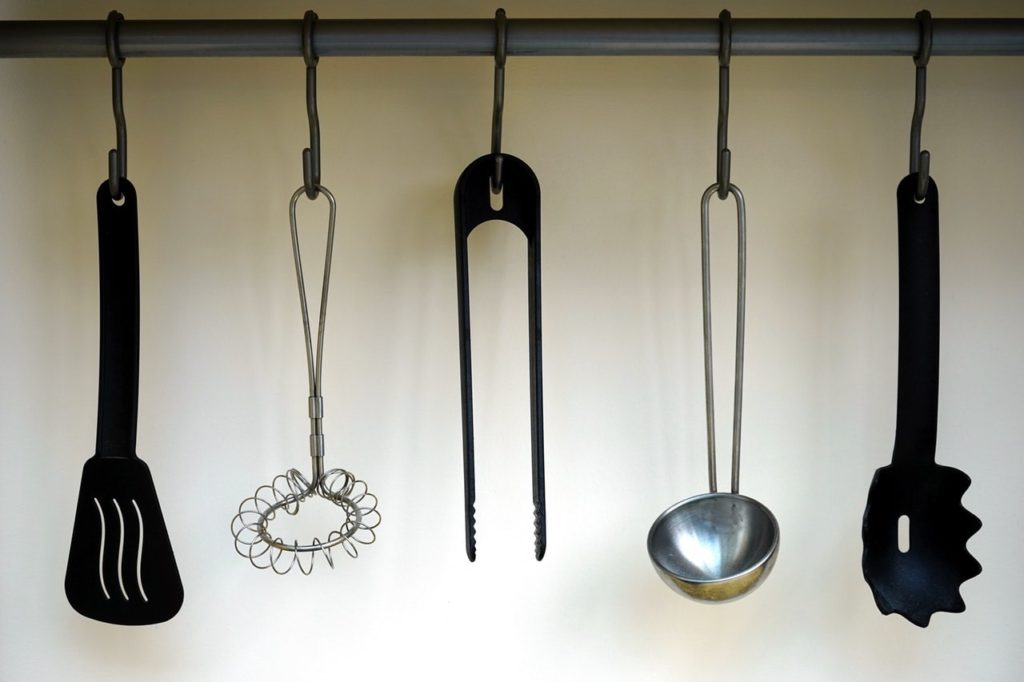 Photo courtesy of Mike Bird via Pexels
If you're having problems with your storage space, then you should go vertical. Yup, you can stack and hang everything—from the pots and pans to the kitchen shears and knives. Make use of those bare walls or the sides of your cupboards and install screw-in hooks for hanging pots and pans. Or maybe install some racks or shelves where you'll be able to keep the spices. Like what we've mentioned earlier, it's just a matter of making the most of all the space in your kitchen.    
Kitchen island on wheels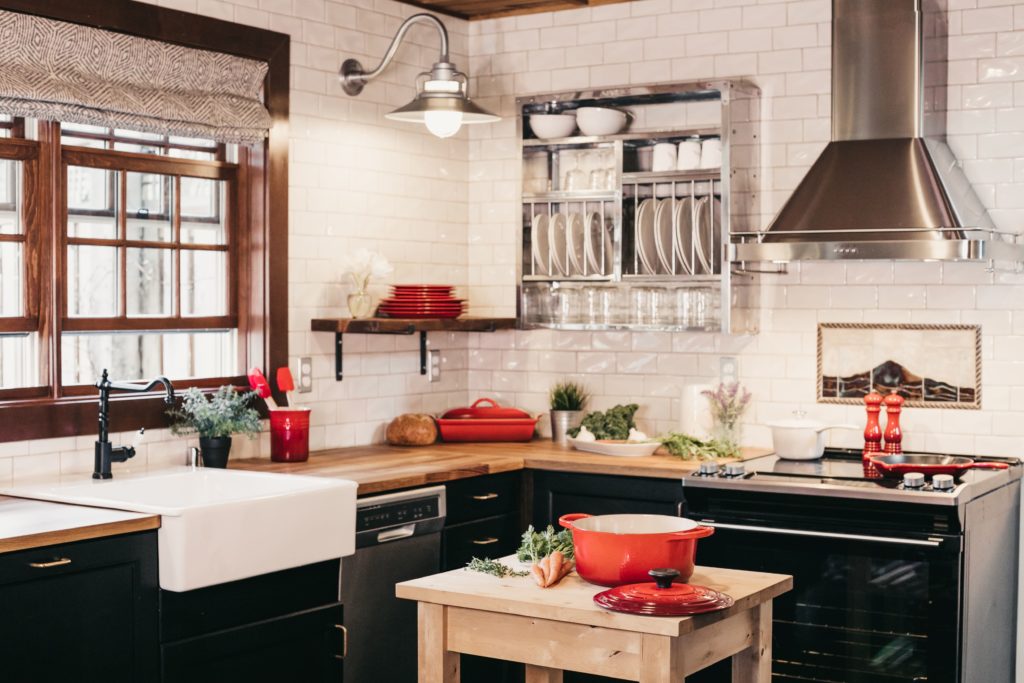 Photo courtesy of Le Crueset via Unsplash
If you love cooking, you probably dream of having a kitchen island. It's possible to actually fulfill this dream even if you have a small kitchen by using a kitchen island with wheels. With it, you can prepare meals in the middle of your kitchen like having a regular kitchen island. When you're done with cooking or preparing, you can conveniently slide it to the side for the much-needed floor space. Plus, it can also provide you with extra storage space underneath the countertop.  
Backsplash windows
One of the most remarkable condo kitchen design ideas that will make your kitchen look bigger and brighter are backsplash windows. What's not to love about it, really? Not only will it provide you with a splash of sunshine, but it will also make your kitchen look bigger, not to mention that you can always use some ventilation in there. Of course, this will only work if your kitchen faces outward your condo building.
Glass wall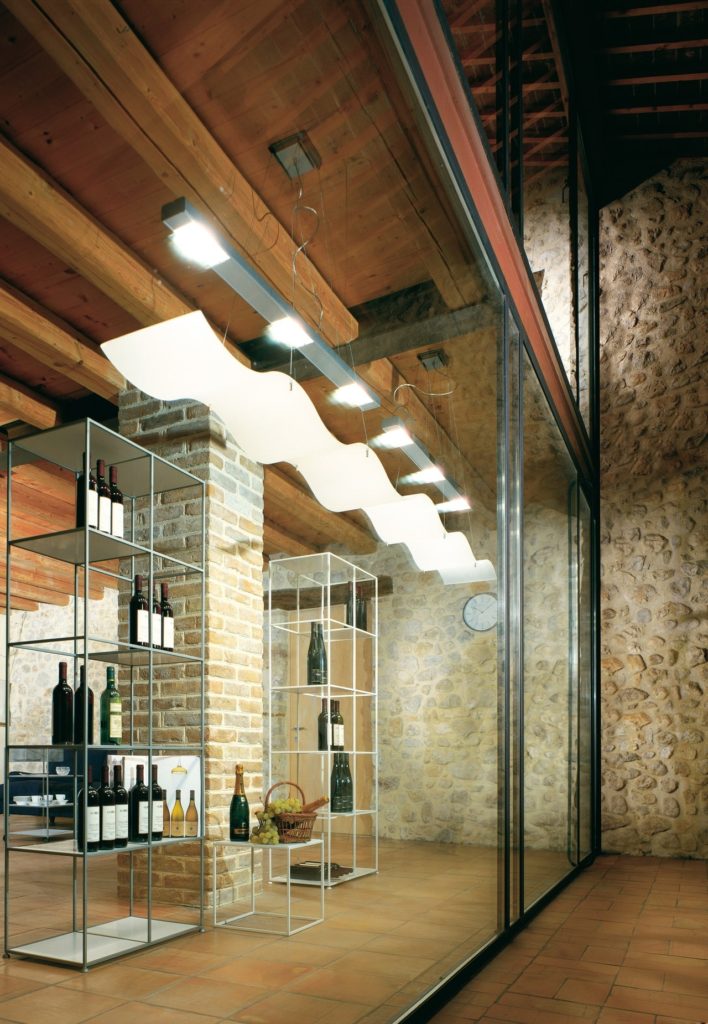 Photo courtesy of Pixabay via Pexels
But if you're not fortunate enough to have that outward-facing kitchen, you can always use mirrors for that illusion of space. Much like backsplash windows, even a single wall with mirrors can instantly make a small kitchen look more spacious than it really is.
Lighting
Photo courtesy of Patrick Tomasso via Unsplash
One of the neat tricks in making your small kitchen feel bigger is through lighting. Same as backsplash windows and glass walls, installing the right lighting fixtures on several strategic locations in your kitchen will create that feeling of space. The rule of thumb is, the more light you use, the brighter your kitchen will be, and the more spacious your kitchen will look and feel. Key lighting areas in your kitchen to create that illusion of space include: kitchen drawers, cabinet interiors, over the countertops, over the kitchen sink, and of course, the main kitchen light, which lights the whole kitchen.  
Downsized breakfast nook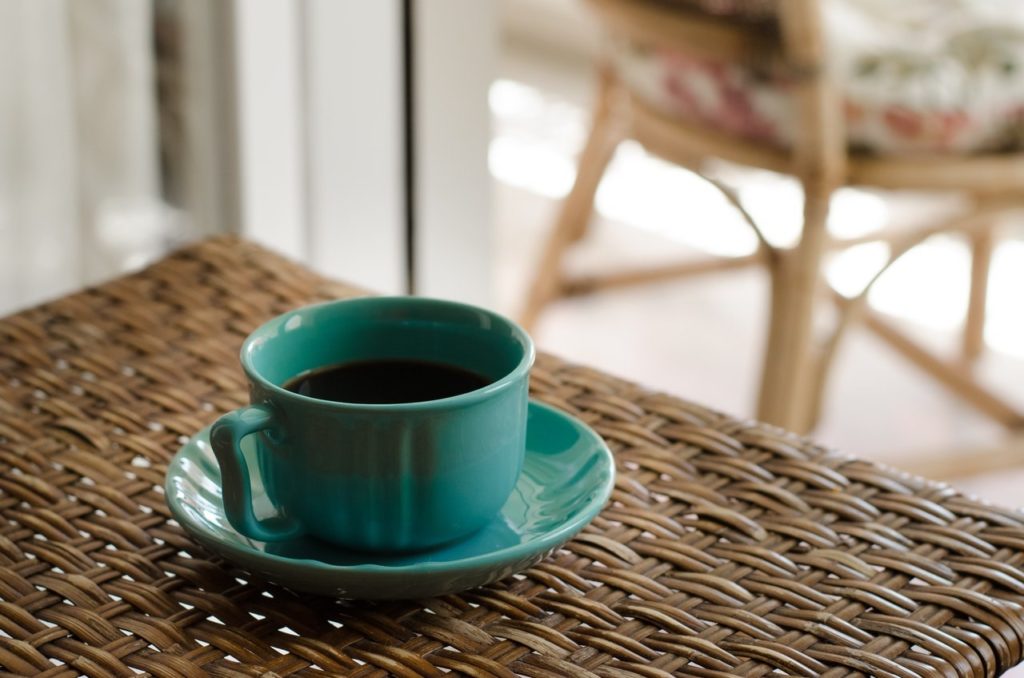 Photo courtesy of Julia Sakelli via Unsplash
Who wouldn't want to start their day sipping coffee while reading the news in their own breakfast nook, right? If you think it isn't possible to have one in your condo kitchen, the truth is you actually still can, using a smaller table and chairs set. Not only will it be functional but it'll be more cozy and intimate for you and your loved ones. 
Hideaway kitchen counter
Many of the modern small kitchen design layouts nowadays are space-saving. An extra kitchen counter, for instance, can be custom-made to slide or fold into walls and countertops, providing you with an extra workspace while allowing you to store them conveniently if you need more floor space. Pretty nifty, eh? 
Go white on white on white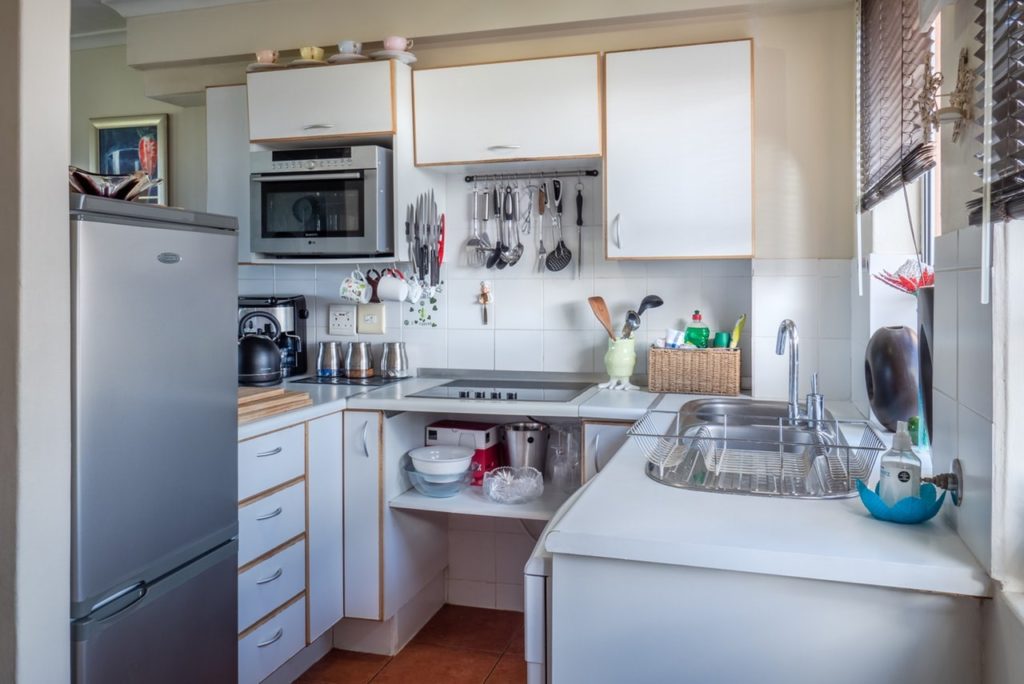 Photo courtesy of Jean van der Meulen via Pexels
The color scheme of your kitchen can also play a huge part in your kitchen's overall feel. If you want your kitchen to look bright and welcoming, we highly recommend going back to the basic: white. White walls, counters, tiles, and ceiling can pretty much make your kitchen look brighter and wider. Again, it's an old trick that creates that illusion of cleanliness, orderliness, and space.
Get organized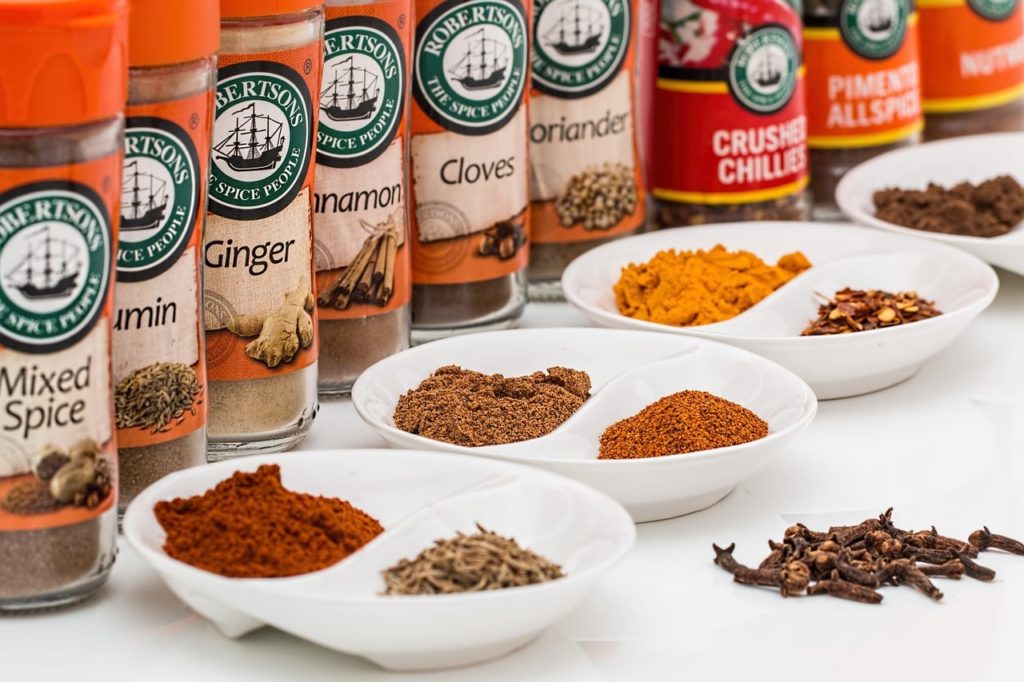 Photo courtesy of StevePB via Pixabay
Would you believe that your kitchen would look more spacious by simply making it clean and organized? Yup, try it for yourself. Go on full KonMari on your kitchen, throw out stuff that you don't really need, and de-clutter your cabinets and countertops and see how much difference it'll do to the overall feel of your kitchen.
You see, there are so many ways to add more storage or workable areas in your kitchen, and as many ways to make your kitchen look big as well. For us small space dwellers, we just need a bit of imagination to make the favorite room in the condo work to your advantage. In fact, the small kitchen design ideas mentioned above are just some of the things you can do to make your kitchen feel and look big—and there are a lot more kitchen design hacks out there, depending on what you personally want and need. Try these out if you feel the need to do a kitchen makeover and see the difference.