The rainy season is officially upon us, according to the Philippine Atmospheric, Geophysical and Astronomical Services Administration (PAG-ASA). This is bad news if you just spent your hard-earned money on a pair of white sneakers because the rainy season will bring wet and muddy roads that can soil your new shoes. If you're planning to wear your white sneakers often, it would be best to read these sneaker care tips so you'll know the basics of white sneaker care during the rainy season. We'll cover every step from protecting to cleaning and drying.
Bring an extra pair of slippers or boots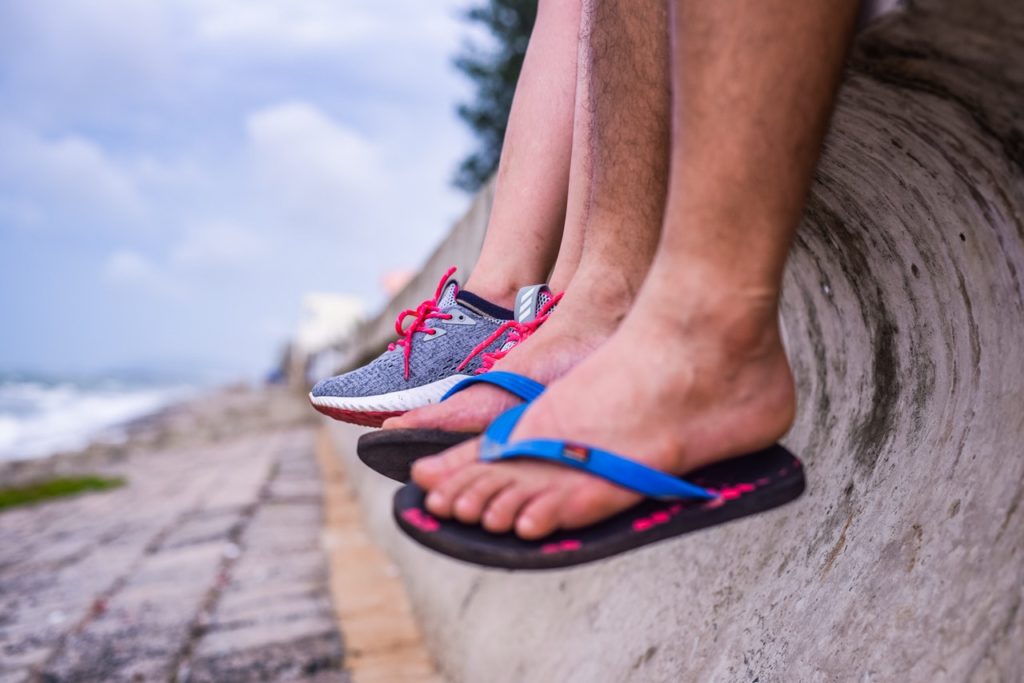 Photo courtesy of Bui Huy via Pexels.com
One of the best money saving tips come in an old saying that goes "Prevention is better than cure." If you're just going from house to work and back, it would be worthwhile to bring an extra pair of slippers or boots to wear in case it starts to rain.
Boots are the best waterproof footwear for walking through the rain. Rain boots are also part of a rainy day survival gear too, while slippers are lightweight and can be packed inside your bag/backpack. 
When it starts to rain, you can simply remove and pack your white sneakers in a waterproof bag/plastic and switch to slippers or boots. Doing this would save you the time and energy washing and drying your white sneakers.
Wear shoe covers
Wear the best walking shoes for rainy weather without having to worry about it getting wet or dirty. Buy a pair of water-resistant shoe covers. It's basically a raincoat for your shoes. Shoe covers are very portable and elastic enough to fit various kinds of shoes.
 If you're looking for one, search for those with anti-slip technology so it doesn't come off as you walk. Sadly, shoe covers can only protect your sneakers from water spray and a few centimeters of water.  At least you get to wear them instead of slippers or rain boots.
Apply water-resistant spray to repel water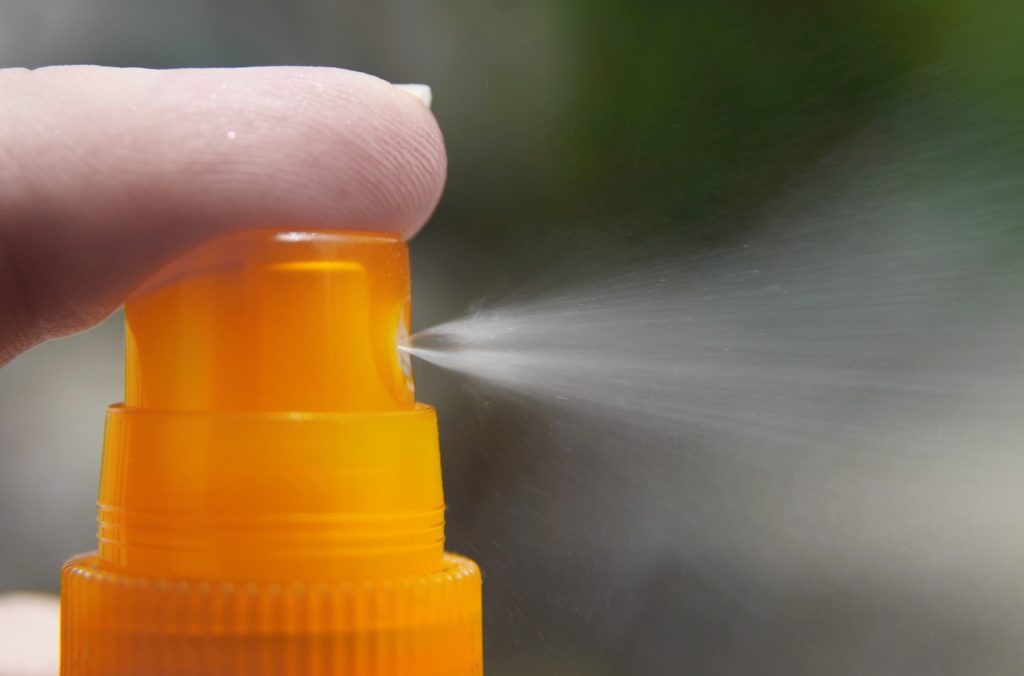 Photo courtesy of Chezbeate via Pixabay.com
Another way to keep your white sneakers clean and dry is with a sneaker protector or water-resistant sprays. If you have canvas or suede shoes, you can opt to buy Nikwax for around Php1,000, which is available in gel or wax. You can also use water-based sprays like Dasco, which cost Php300. Beeswax—believe it or not—is also a good alternative to cover your canvas sneakers. 
For those who want a DIY solution, rub candle wax on your shoes until it becomes "lighter" in color, after which you need to take a hairdryer to warm it up. You'll know your shoes are ready for light rain when it returns to its original shade of white.
Use wet wipes or damp tissue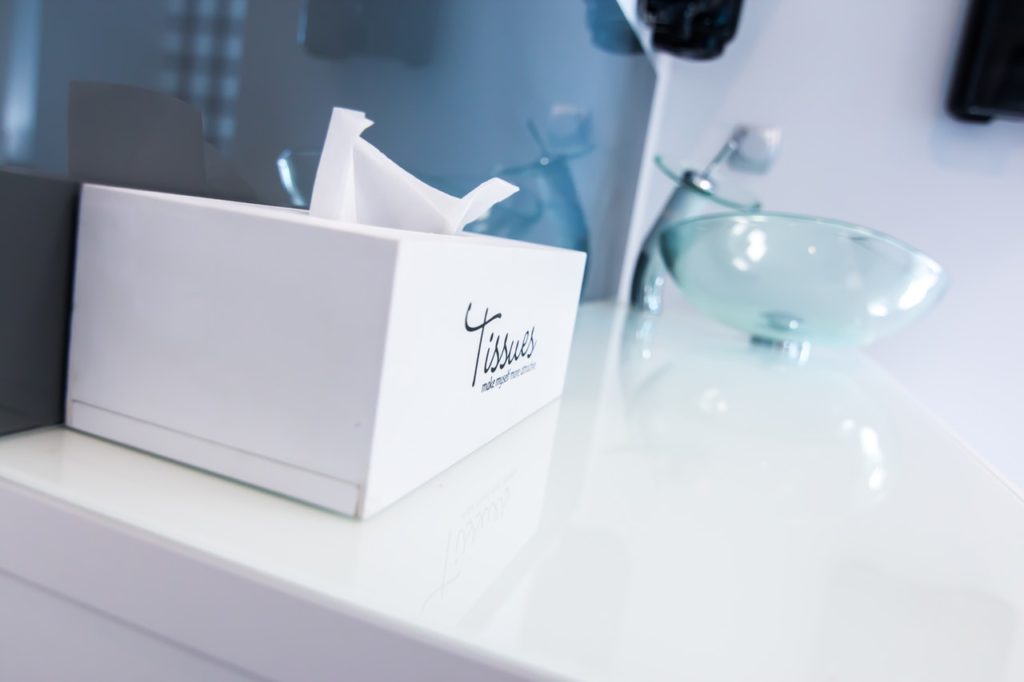 Photo courtesy of Tookapic via Pexels.com
In the event that it rains and you're not prepared to protect your shoes, you can use wet wipes to clean off the mud and grime on your white sneakers. It's not the best sneaker cleaner out in the market, but it's the fastest and easiest way to keep your shoes clean while you're out of the house. Think of it as first-aid for your white sneakers, it's just a temporary solution until you get your hands on real sneaker care products.
White toothpaste to remove spots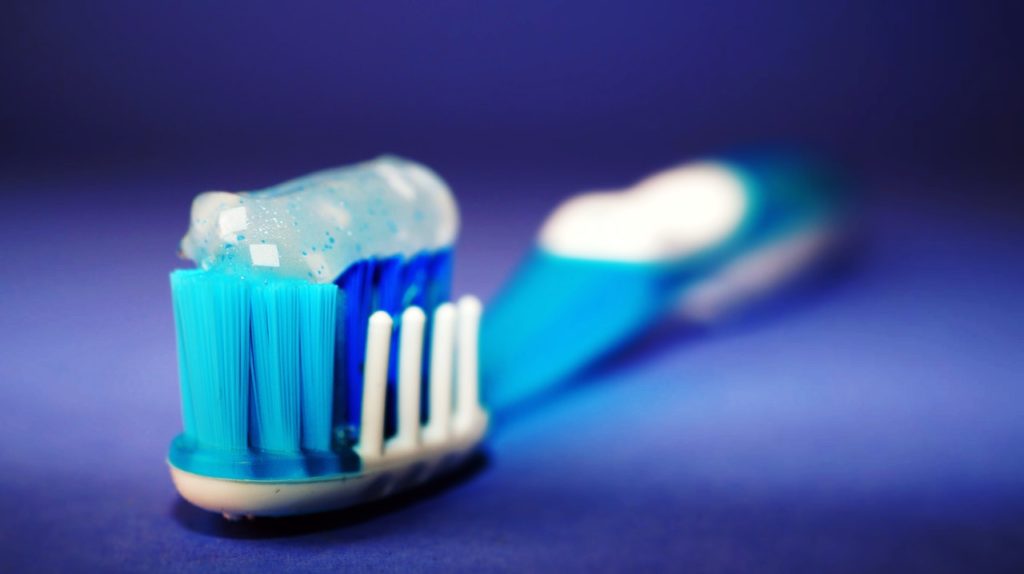 Photo courtesy of George Becker via Pexels.com
Your toothpaste can be used to clean more than just your teeth. It can also be used to clean your white sneakers. Dab a pea-sized amount of white toothpaste over the stain and leave it for 10 to 15 minutes, then lightly brush afterward.
White toothpaste can also be used for shoe maintenance, according to the Jakarta Post. All you have to do is apply the white toothpaste over the white leather/rubber parts of your shoes, leave it for four hours, and then rinse with warm water. Remember to use white toothpaste only. That's unless you want to add some color on your white shoes.
Use dishwashing liquid and warm water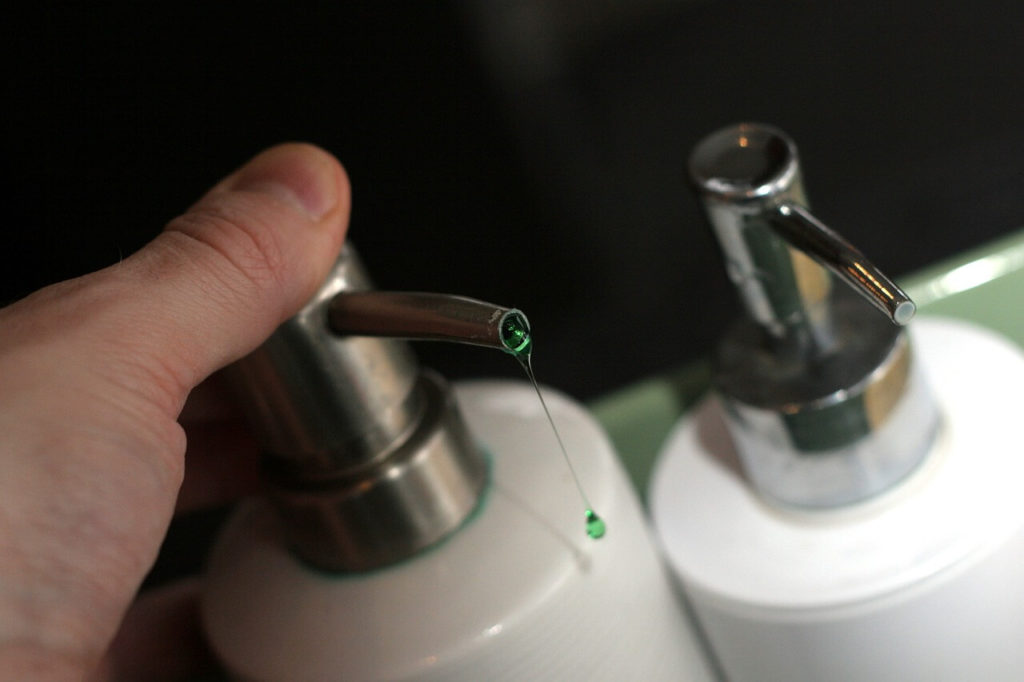 Photo courtesy of kboyd via Pexels.com
In a tropical country, it isn't new if you have to go through a few puddles of water and getting your white sneakers all dirty during the rainy season. When you get your shoes wet, you'll have to know how to clean white shoes with some common household cleaning products
First, wipe the surface of the shoes to remove any mud on the surface. Mix one tablespoon of dishwashing liquid with two cups of warm water. Use a toothbrush dipped in the solution to clean each portion of your white sneakers. Rinse the shoe with a moistened paper towel. Wipe it with fresh paper towels afterward then air dry. You can also use this process to clean white leather sneakers.
If you want to know how to clean white mesh shoes, according to Reddit users, you can simply remove the inner soles and laces then throw the shoes in a mesh sweater bag and place them in the washing machine. Wash it with regular detergent but don't place it in the dryer! Just let your shoes air dry and clean the inner soles and laces separately. Don't forget to apply disinfectant to prevent fungus that can cause bad odor in your shoe.
Sneaker care with baking soda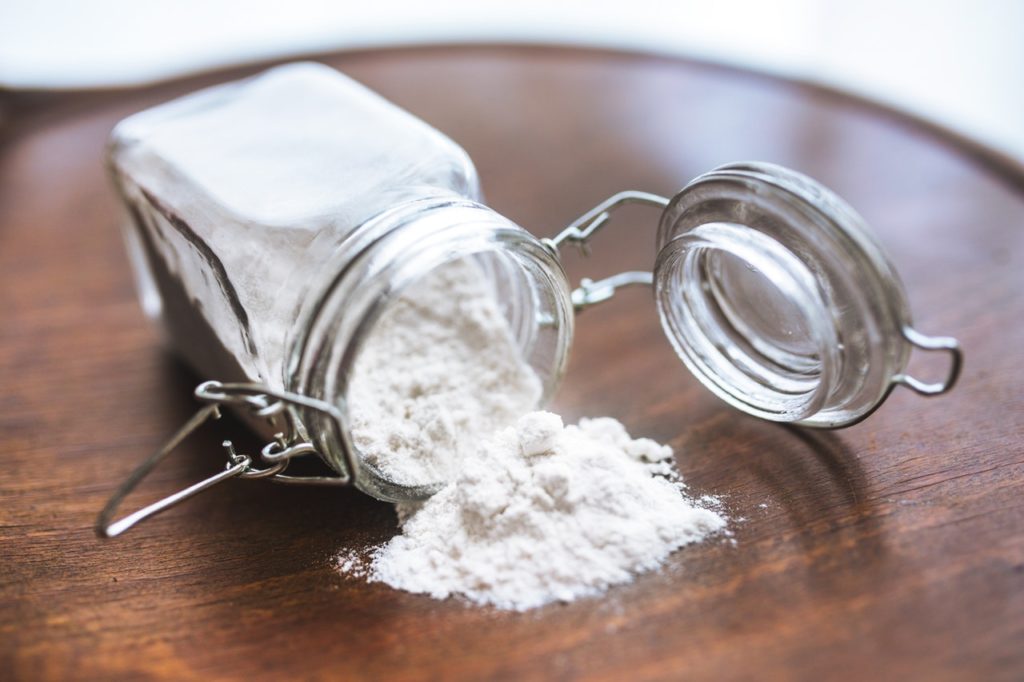 Photo courtesy of Kaboompics via Pexels.com
Yes, you read that right. Here's how to clean white shoes with this baking soda mix. Add three-parts warm water and one-part of baking soda in a small plastic bowl or cup. Stir until the mixture thickens to a paste-like consistency. Dab a toothbrush into the mixture and apply it onto your white sneakers in a circular motion. Keep repeating until clean. Wash it off with water.
Dry your shoes at the back of your refrigerator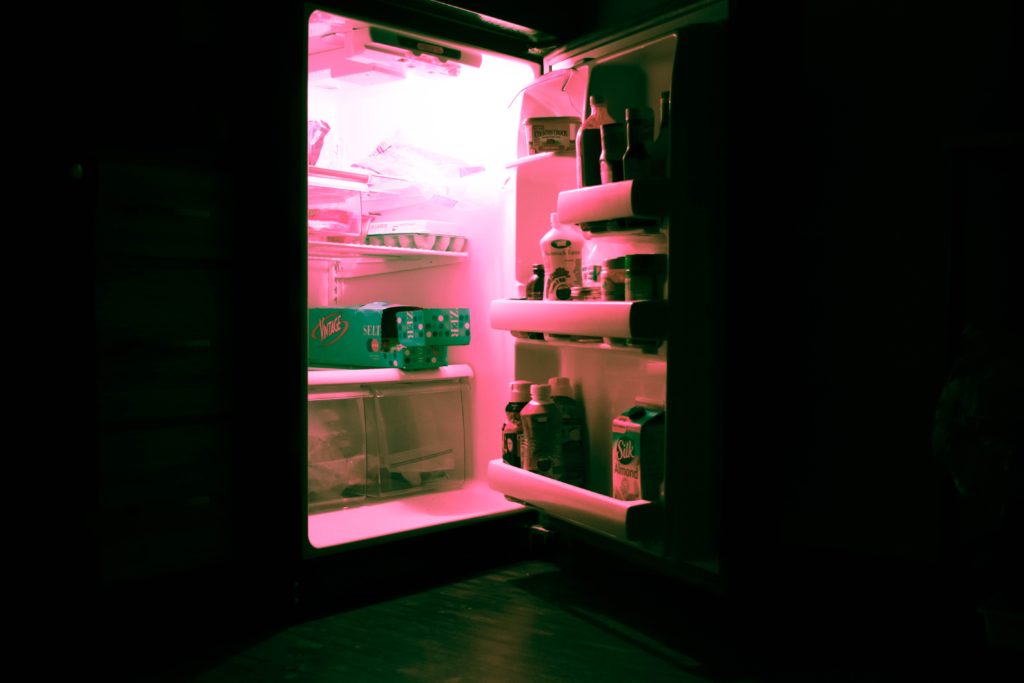 Photo courtesy of Ernest Brillo via Unsplash.com
Keeping your condo interior dry and safe from mold isn't the only thing you have to worry about. The inside of wet sneakers if improperly dried can also develop mold without you noticing. It's time you learn how to dry them quickly and properly.
During the rainy season, the condensation problems make it hard to dry shoes. If the weather doesn't permit to dry your shoes outdoors, you can place your shoes at the back of the refrigerator. The heat will slowly dry off your shoes until it's ready to be used again.
Just make sure to keep your shoes at a safe distance of about one inch away from the exhaust. This is to prevent your wet shoes from catching a small fire or ruining the design and structure of your white kicks.
Fill with newspapers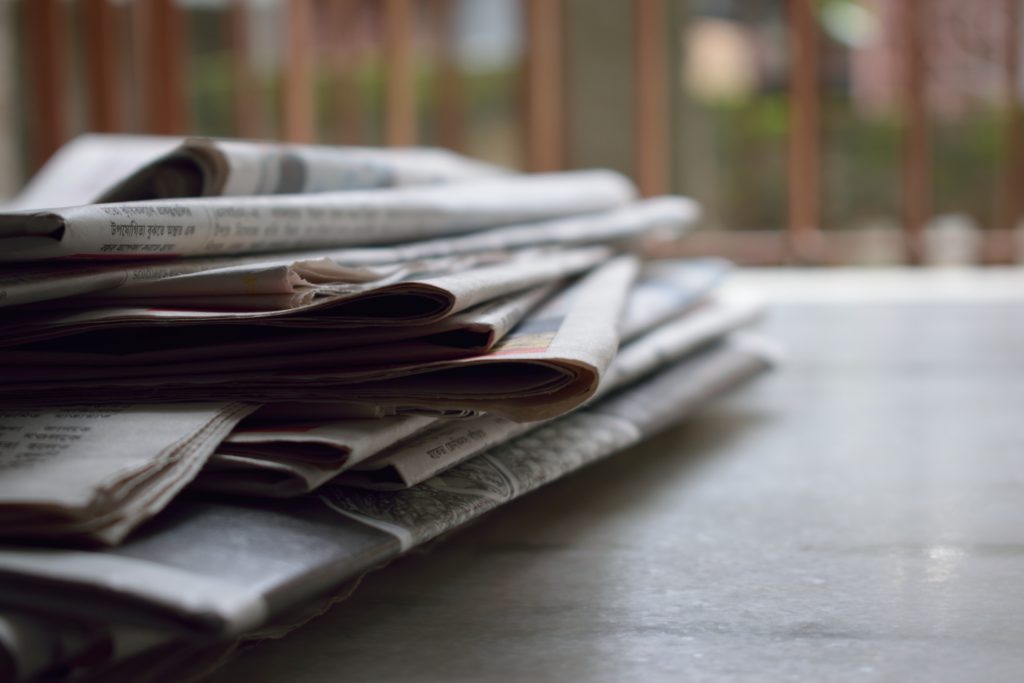 Photo courtesy of Brotin Biswas via Pexels.com
Want to know how to keep sneakers looking new after cleaning? Fill your shoes with newspapers. Not only will it absorb the smell and help dry your shoes, but it will also prevent your shoes from deforming, hence, maintaining its natural shape as if it just came out of the factory.
Do not dry under direct sunlight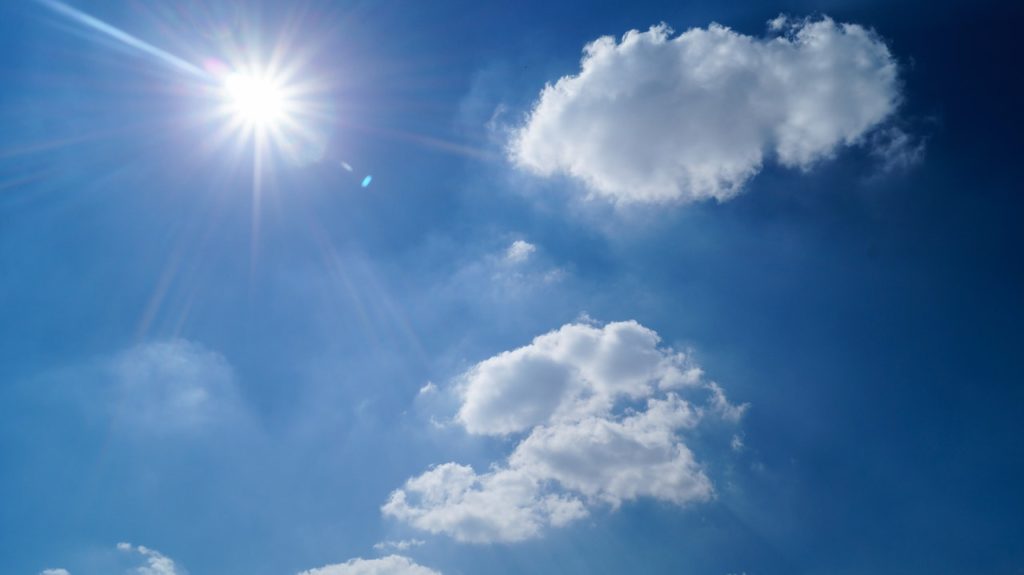 Photo courtesy of Skitterphoto via Pexels.com
Drying your white sneakers under direct sunlight will turn it yellowish. There are several reasons why this happens: 1.) Due to dirt and sweat drying up. 2.) The shoe still contains detergent or other cleaning agents not properly rinsed. The sunlight creates a chemical reaction, thus turning it yellow.
To avoid this from happening, soak your shoes in clean water for several minutes. Drain the shoes by completely covering it with a clean white cloth or tissue. You'll notice that the cloth/tissue will turn yellowish. That's when you're clear to air-dry your shoes.
These are just some of the most practical tips to clean your white sneakers during the rainy season. Hopefully, these are enough to help you protect, clean, and maintain your kicks even when the rain pours heavily.