For most people, Metro Manila is divided into north and south; and there's an ongoing discussion between Northerners and  Southerners regarding the best place to live in.
Some cities in the northern part of Metro Manila include Caloocan, Malabon, Valenzuela, and Quezon City; while some cities in the southern part are Pasay, Parañaque, Las Piñas, Makati, and Taguig. People who live in Mandaluyong City, however, enjoy the best of both worlds.
If you're a career-driven person, the best place to live in is in a condo for rent in Mandaluyong. Mandaluyong City continues to show remarkable improvements, in terms of business and economic progress.
Additionally, living here will certainly enable you to achieve a perfect work-life balance. The city is not only accessible, but it is also near malls, parks, and neighboring central business districts. If you need more proof as to why you should live in Mandaluyong, read on.
1. An accessible location that has and is near everything you'll ever need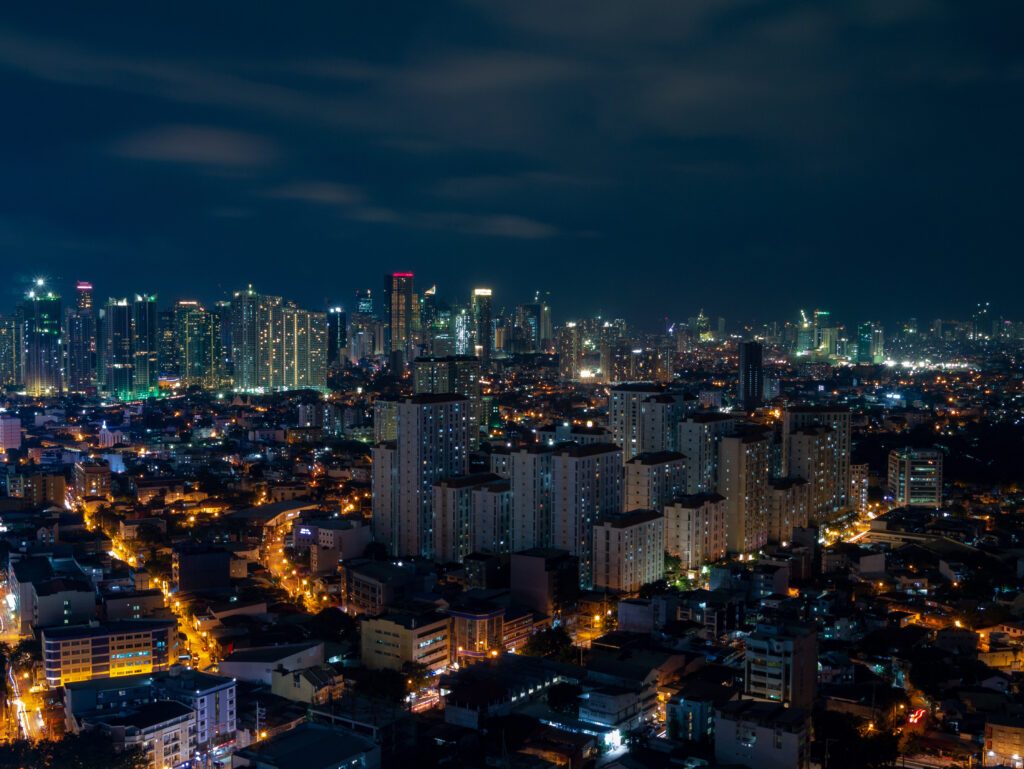 Mandaluyong City, also known as the "Tiger City of the Philippines", is situated at the heart of Metro Manila and major cities such as San Juan to the north, Pasig to the east, Manila to the west, and Makati to the south.
Aside from providing easy access to nearby central business districts in Makati and in Ortigas, it is home to the offices of major companies such as Accenture, Globe, Mega Group of Companies, and UNILAB.
Living in this city opens a lot of doors to job opportunities to jumpstart your career. Mandaluyong is also near and home to different universities and colleges such as Don Bosco Technical College, Jose Rizal University, Rizal Technological University, La Salle Greenhills, and St. Paul's College.
There are also a number of private and public hospitals and places of worship in the city as well as grocery stores and wet markets, making it not only the best place to live in for millennials but also an ideal place to raise a family.
What makes this place extra special is that there are Mandaluyong condos, like the Dansalan Gardens, that are walkable to a hospital, university, wet market, grocery, and even a mall. How's that for accessibility?
2. A place that's never short of transportation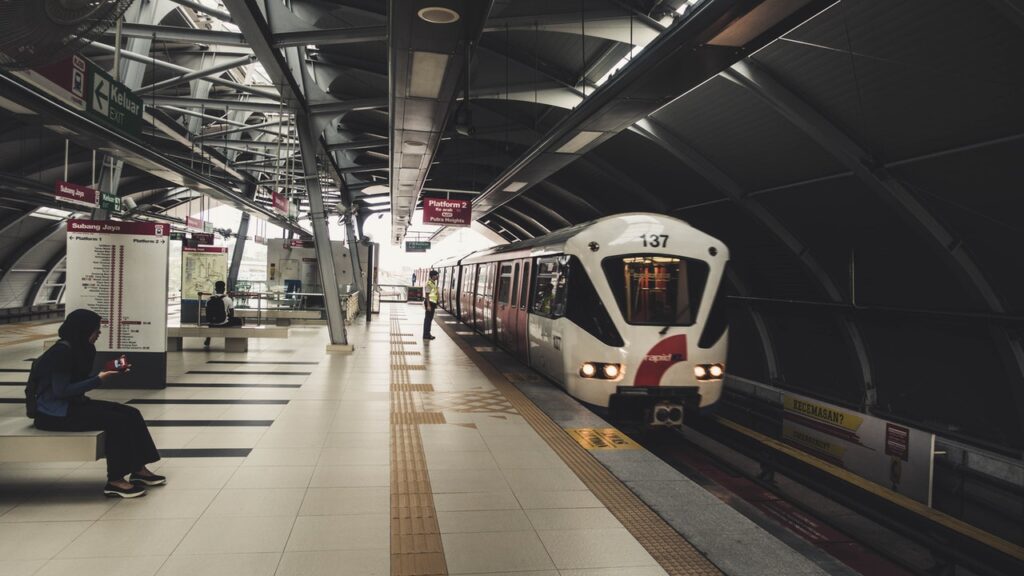 Photo courtesy of Leslie Toh via Pexels
If you search "mandaluyong for rent condo" on Google or other search engines, you shouldn't be surprised if there are condominiums in Mandaluyong that are situated along EDSA. If you want to live in a condominium with flair and is 100 meters from EDSA, then community living at Flair Towers is your best bet.
Wherever you live in Mandaluyong, though, note that this city is never short of transportation. There are jeepneys and tricycles that roam the city to provide transportation to everyone. True, no city is without traffic, but if you live in Mandaluyong City, then you always have different options on how to get around the city without waiting that long for the next jeepney with a vacant seat for you.
If you want an awesome and unique way to commute, you can also go to the Pasig River ferry terminal in Hulo, Mandaluyong City. Riding the ferry will enable you to go around Manila, Makati, and Pasig without being stuck in traffic.
3. Well-ventilated condo residences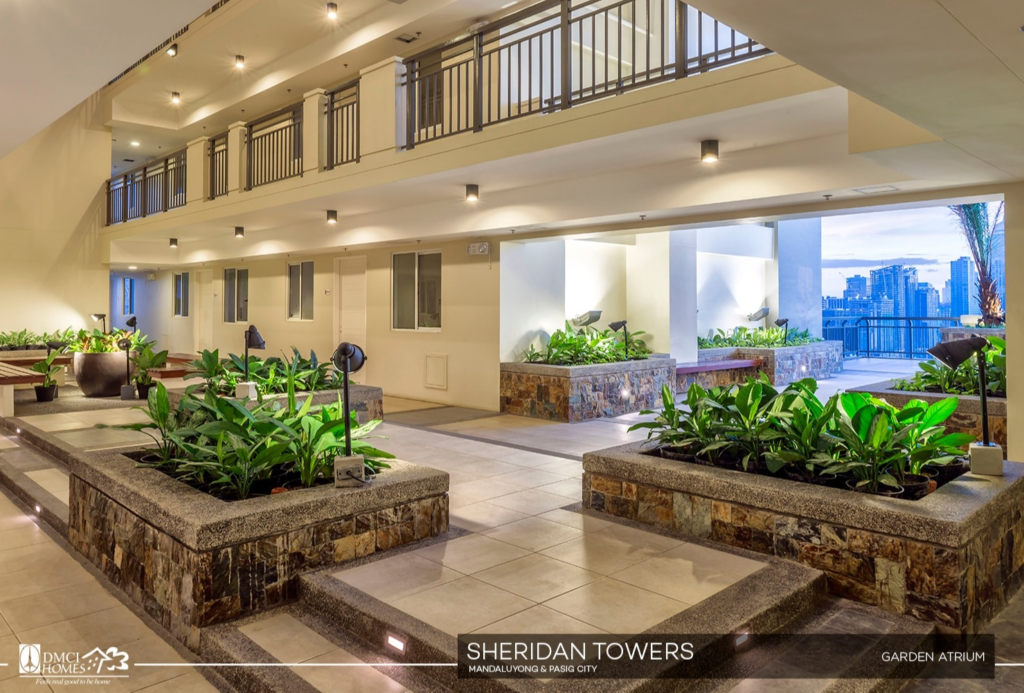 Photo courtesy of DMCI Homes
Now that we are experiencing the "new normal" which is a lot different from our previous lifestyle before the pandemic, even our living conditions have changed. The World Health Organization (WHO) recommends that well-ventilated residences reduce lung-related illnesses by up to 20%.
Good thing condo residences like the Sheridan Towers offer units that are fit for WHO's recommendation as its design has natural air and sunlight. This design innovation called Lumiventt® Design Technology that takes advantage of natural light and air by having three-story openings called as Sky Patios which serves as the entry point for air.
No need to worry about catching virus in a small space if you're condo building has these ventilations set up.
4. Tons of indoor leisure activities you can choose from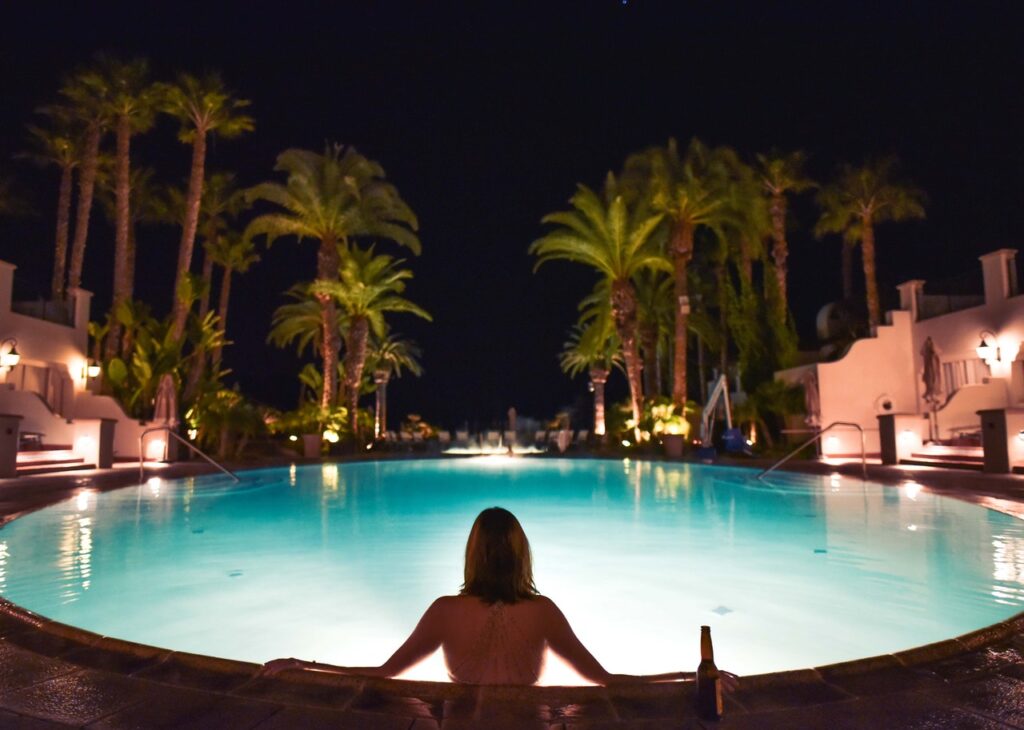 Photo courtesy of Snapwire via Pexels
Who says you need to go to the nearby provinces to enjoy and relax after a stressful day at work? In a Mandaluyong condo, you can relax by utilizing the amenities your condominium offers such as the swimming pool, garden, spa, sauna, and gym, to name a few.
If you prefer an indoor resort experience without traveling far, head over to the nearby pool and reap the health benefits of swimming. If eating is one of your solutions to relieve stress, Mandaluyong City is one of the best food crawl destinations in the country! Rather than going out, you can have your food cravings satisfied by booking them on your favorite local food app and deliveries!
Even in quarantine, there's no shortage of things you can do and enjoy in Mandaluyong.
5. Live in style for less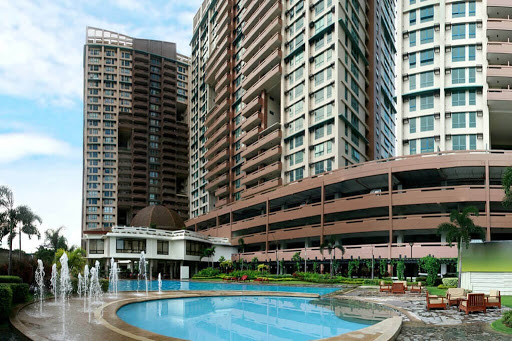 Photo courtesy of DMCI Homes
If your work is in Makati City, you can choose a Mandaluyong condo such as the TIvoli Garden Residences. This condominium is just a walk away from the Makati-Mandaluyong Bridge; so all you have to do is walk over to that bridge, and before you know it you're already in Makati!
Living here will not only lessen the hours you spend traveling to and from work, but it will also lower your expenses for transportation. Arguably, the rent here is sure to be more affordable compared to other high-rise condominiums located in the central business area of Makati.
Less travel time can also mean less exposure to large crowds and places to practice proper social distancing. A great way to keep yourself safe from unwanted illnesses as well as less hassle in commuting.
Mandaluyong as the Millennial Place To Be
With a land area of 21.26 square kilometers and a vast number of people wanting to move to Mandaluyong City, it is no wonder that there is a wide variety of Mandaluyong for-rent condos to choose from.
Invest your money wisely and score a great deal by getting a pre-selling condo unit at the DMCI Homes' Sage Residences, a condo home on the rise that is a few minutes away from Ortigas. Choose Sage Residence to while starting your career and enjoying all the perks of living in Mandaluyong City.