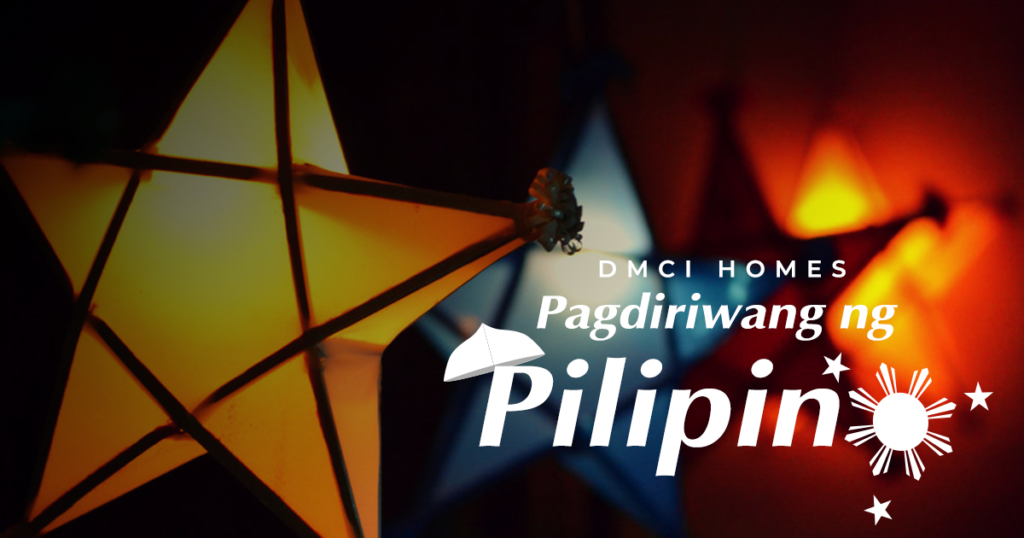 The holiday season in the Philippines is a much-awaited one albeit, a genuinely unique one as well. Aside from the celebration starting as early as September, the holiday season focuses on family and community.
It is not an uncommon sight during this season to see families gather around in one home to celebrate together. Families aside, the holiday season also has a unique air into it, which promotes optimism and bayanihan amongst all Filipinos.
Food, joyful cheer, and decorations are some of the things that completes a true Filipino holiday celebration. This year, join us in celebrating the holiday season through festive décor with our annual community holiday lights and décor competition with the theme: Pagdiriwang ng Pilipino!
The competition is open to all DMCI Homes communities, and the holiday decorations by each community must complement and enhance the architectural theme of their property (e.g., Balinese, Neo-Asian, etc.) and resort feel. The decorations are not limited to the entrance gate but must also cover other common areas such as (but not limited to) the clubhouse, the building facades, and lobby. The prominence of the theme must also be visible regardless of the time of the day.
Criteria for Judging:
Teamwork (PMO and Residents)                                                                   25%
Overall Impact (Ability to stand out among other projects)                  20%
Resourcefulness (Use of recycled materials)                                           15%
Arrangement (Display and placement of decorations)                          15%
Compatibility to Resort Feel                                                                           15%
Theme (Adherence to the theme)                                                                 10%
TOTAL                                                                                                                100%
Contest Schedule:
| | | |
| --- | --- | --- |
| Registration Date | Judging of Finalists** | Announcement of Winners (Awarding Ceremony) |
| October 11 – 31, 2019 | December 3 – 6, 2019 | December 11, 2019* |
*Winners will also be posted via the DMCI Homes Official Website, DMCI Homes Communities Website,
and the official Facebook Account of DMCI Homes.
**During the judging, only one staff from the PMO and one member of the Community Development Council is allowed to assist the judges.
Awards & Prizes:
Champion –                                 P50, 000
1st Runner – up-                        P30, 000
2nd Runner – up-                       P20, 000
For interested communities, you may register by emailing marketing@dmcihomes.com or call 8555-7777 loc. 7510 and look for Ms. Marra Cornelio. You may also check out last year's roster of winners here to give you some idea on how communities adorn their common areas in décor. Now, get your décors ready, and may the best community win!