Renowned Russian novelist Fyodor Dostoyevsky wrote in Crime and Punishment:"…everyone needs a somewhere, a place he can go. There comes a time, you see, inevitably there comes a time you have to have a somewhere you can go!"
Your home is your castle. It is only proper that you make it as pleasing and comfortable as possible.
Give your home a new look this year with interior design ideas. No need to break the bank. By simply changing the palette of your walls or changing a furniture piece, you can breathe new life into your DMCI Homes condo.
Check out these 25 small condo interior design ideas.
1: Paint your walls with the Color of the Year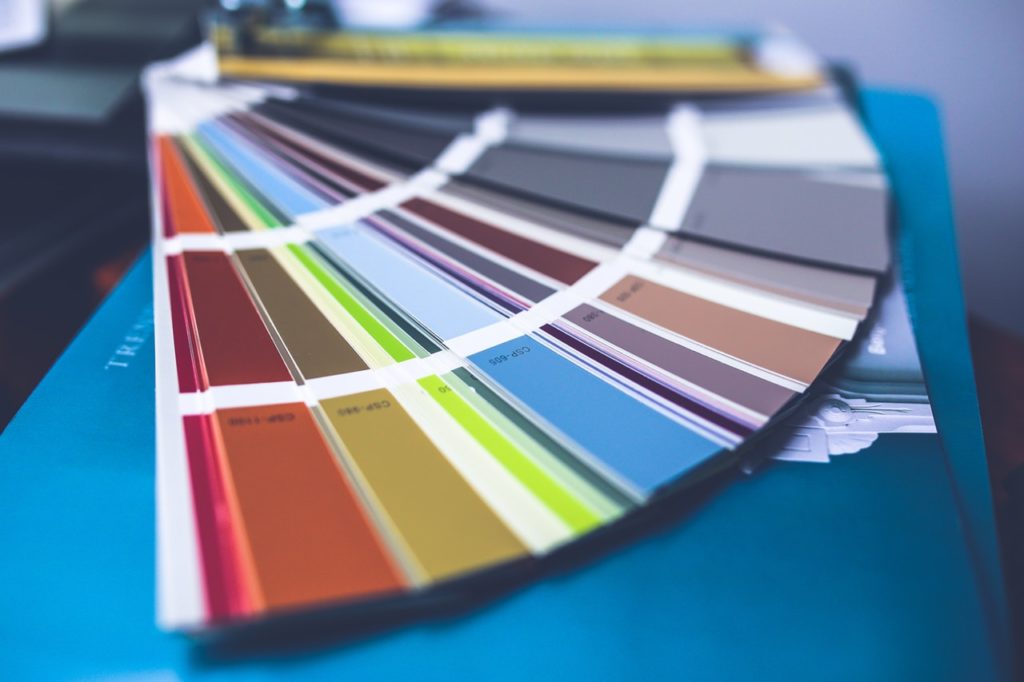 Photo courtesy of Kaboompics.com via Pexels
The color authority Pantone introduced its 2020 Color of the Year: Classic Blue. The coral hue instills calm, confidence, and connection "this enduring blue hue highlights our desire for a dependable and stable foundation on which to build as we cross the threshold into a new era."  It is dark, yet relaxing, it gives off a feeling of elegance and simplicity. Change the wall paint in your living room. Splash Classic Blue to encourage lively interaction in your condo space.
2: Decorate with an ensemble of metal accents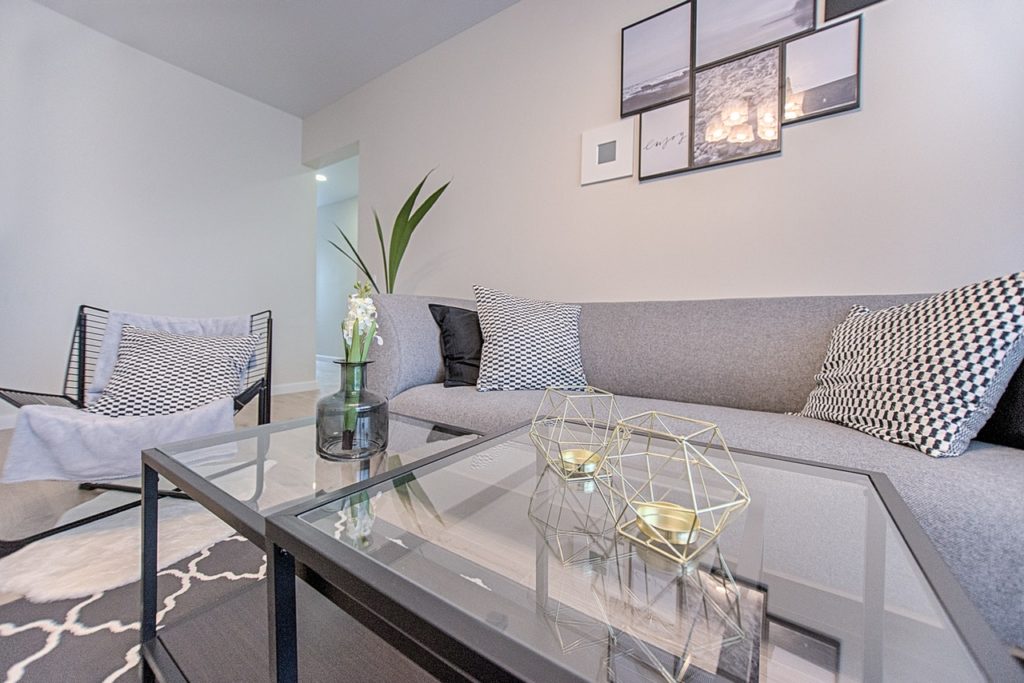 Photo courtesy of Vecislavas Popa via Pexels
Here is a trendy interior design idea for your small condo: mix and match metal accents. Metallic design elements create balance and definition in an environment. They are also easy to infuse into various design themes such as minimalist and modern designs. Decorate your bedroom with a mix of two to three different metal accents. Choose among gold, bronze, silver, and iron.
3: Go bold with floral designs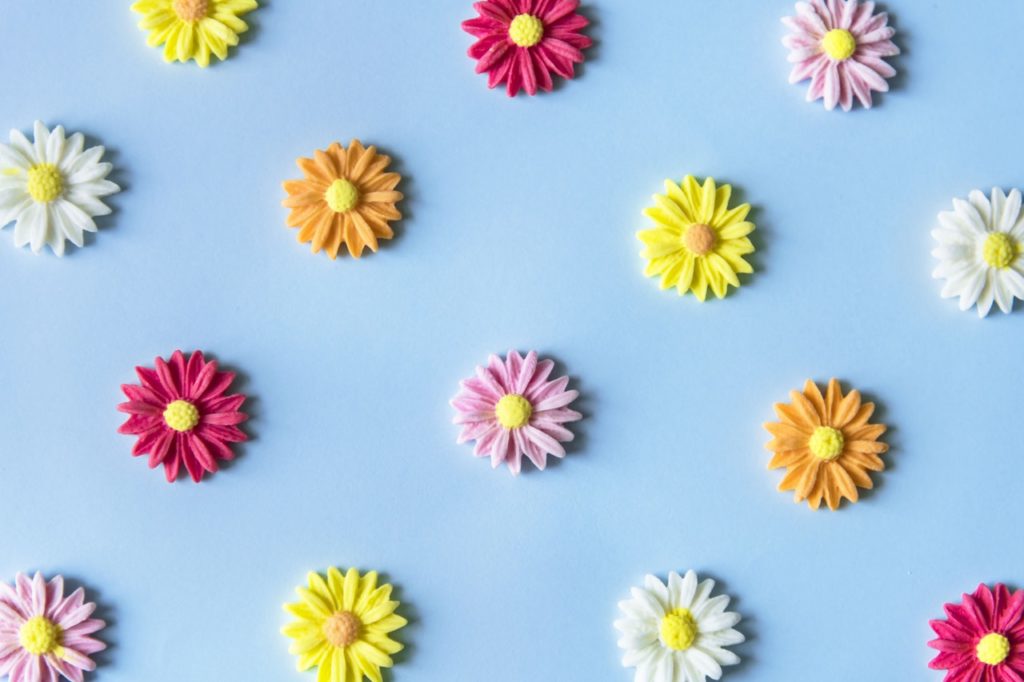 Photo courtesy of rawpixel.com via Pexels
Still undecided whether it is time to change your wallpaper or paint? No problem! You can change your curtains instead. One of the trending condo design ideas for 2019 involves floral designs. Feel free to use abstracted versions of your favorite flowers. Choose those of exaggerated proportions or contrasting colors. Go bold!
4: Choose edgy colors
Designers, whether for homes or clothing, have been talking about using bold hues in 2019. Use vibrant greens and hot pinks in decorating your small condo space. Jeff Andrews of Jeff Andrews Design recommends rich jewel tones: "Bold indigo, hunter and emerald green, and dark teal all feel ready to have a moment outside of the kitchen."
5: Use mirrors as your focal point
You may expect to always see mirrors as design elements for condo homes. Mirrors create an illusion of space by amplifying light and providing frame views. A classic way of enlarging a tight living room is by mounting a floor-to-ceiling mirror on the wall. You can also use a mirror as your focal point. Mount one with a beautifully carved frame on your bathroom wall for a decorative touch.
6: Add functional indoor plants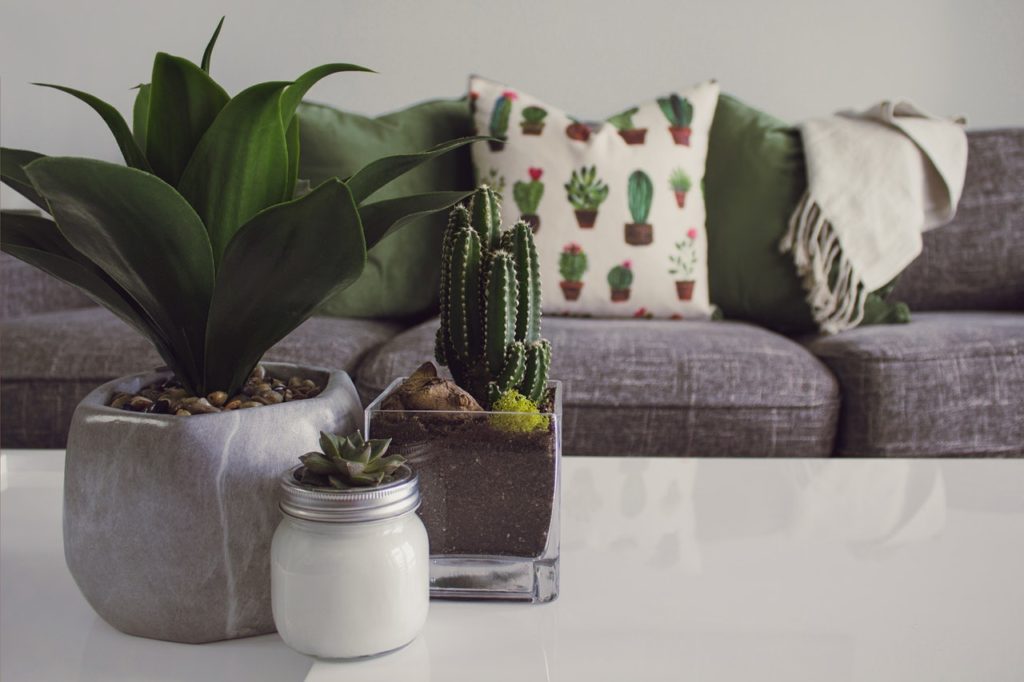 Photo courtesy of  Designecologist via Pexels
Nature-themed homes have been the talk of the town in recent years. This may be attributed to the growing demand for eco-friendly living. Give your bedroom an elemental and natural feel by placing house plants everywhere. Lavender is a functional option: it is a charming décor, an indoor air purifier, and can help you fall asleep better. Other house plants to consider are the spider plant, peace lilies, and succulents.
7: Start an indoor garden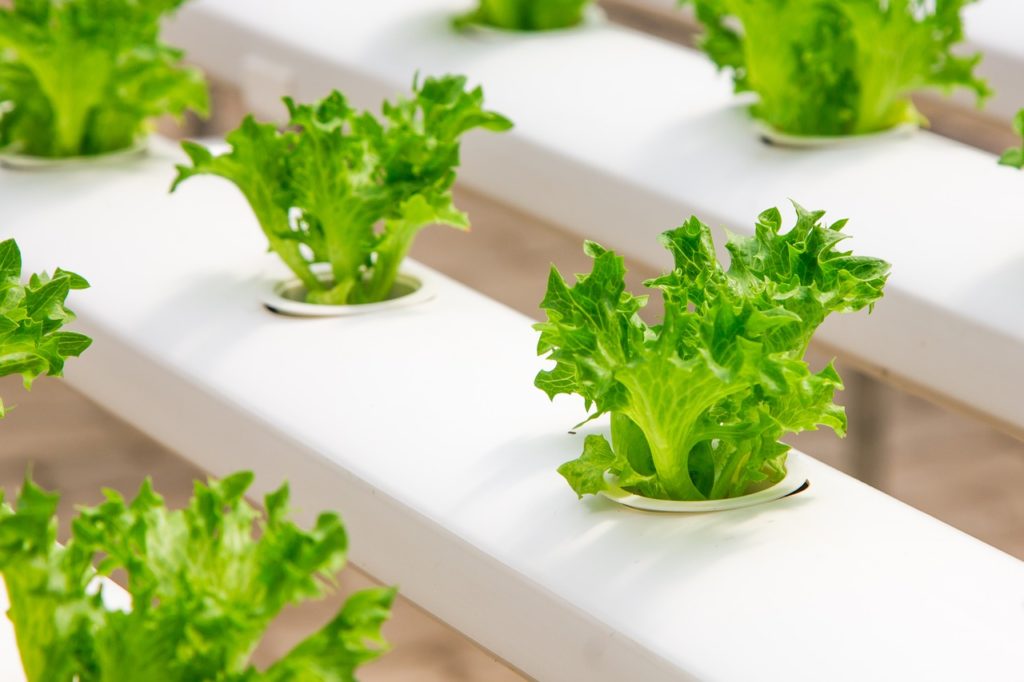 Photo courtesy of naidokdin via Pixabay
Exposure to nature is good for your mental health. According to Psychology Today, "Any form of immersion in the natural world, outside of your internal world, heightens your overall well-being as well as creating more positive engagement with the larger human community."
Build a vertical garden in your kitchen, featuring a selection of herbs such as basil and rosemary. Hydroponics, or the practice of growing plants in a water-based solution, is an innovative way of having greenery in your condo space. Explore how you can start an indoor garden.
8: Splash earthy palettes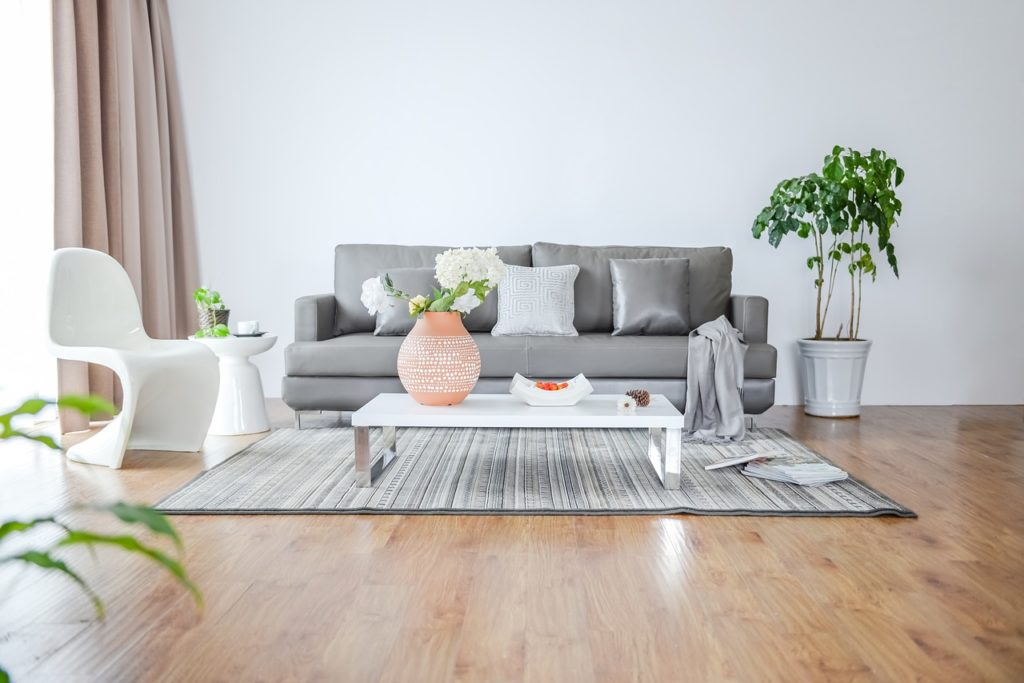 Photo courtesy of Hencyx via Pixabay
Use your interior design to connect back to nature. You can splash earthy tones in your condo home. Draw inspiration from trees and flowers, natural rocks, deserts, terracotta, and autumn leaves. Redesign your space with a terracotta wall, bronze rug, wood grain coffee table, and dining wares in coral tones.
9: Adorn your home with classic furniture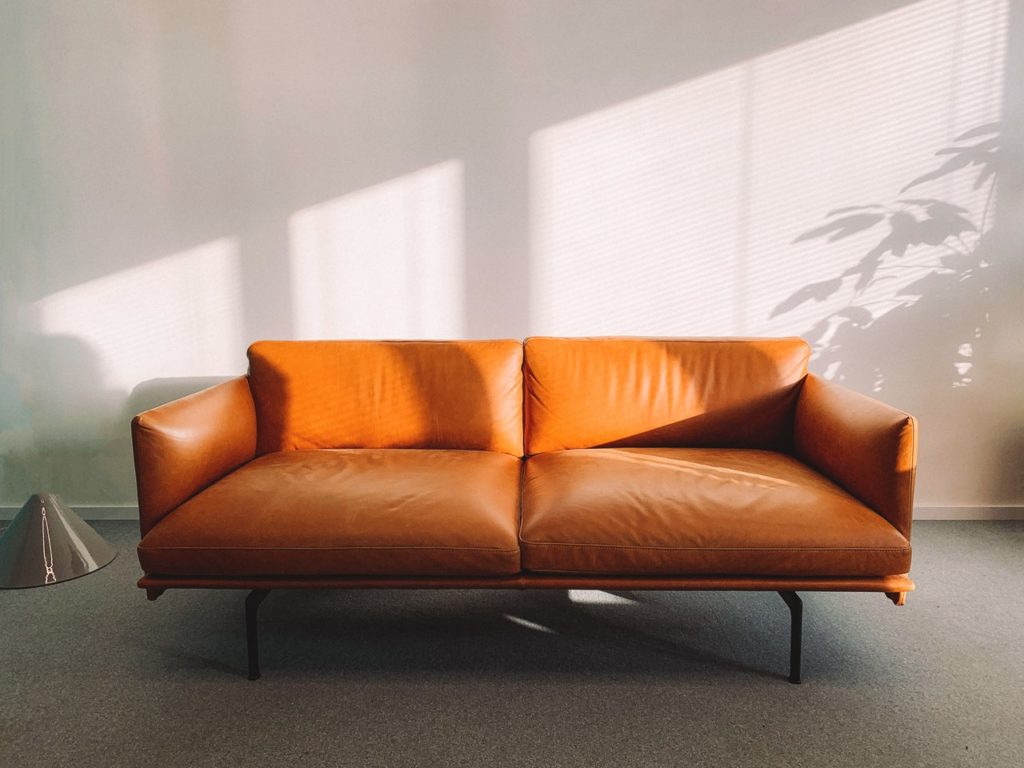 Photo courtesy of Martin Pechy via Pexels
For 2020, choose minimalist interior design for your small condo. Choose a chic neutral base – perhaps cream or a cool shade of white. Then, infuse earth-tone browns, blues or greens. A minimalist design works with classic, well-made furniture and not trendy pieces. Adorn your dining area with a gorgeous pendant light, an Italian sofa, or a vintage cocktail table.
10: Go for a Japanese-style design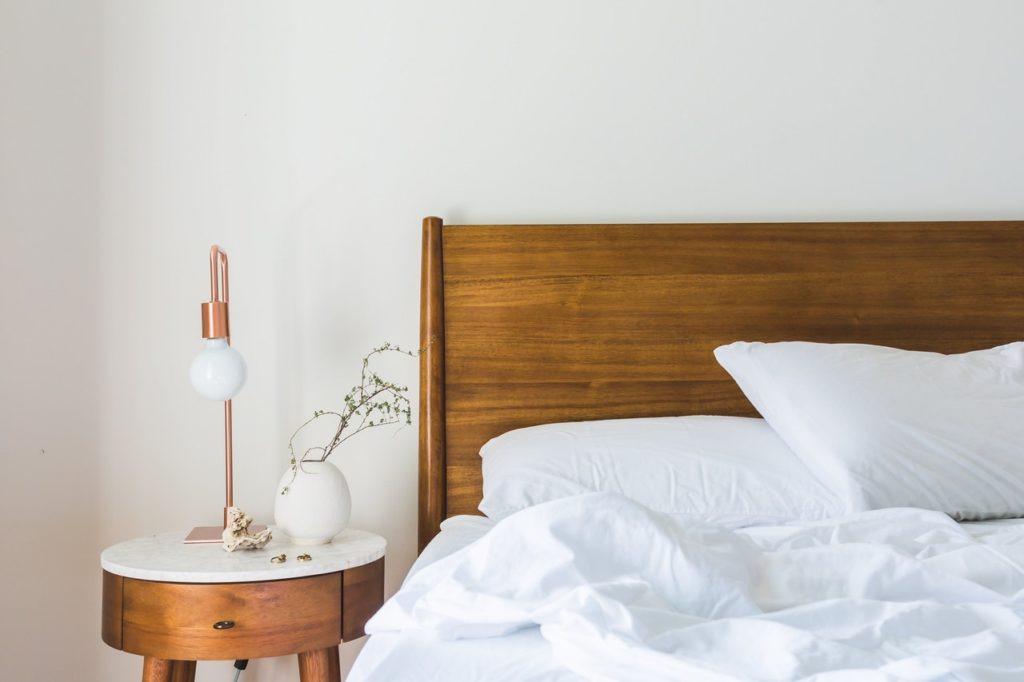 Photo courtesy of Burst via Pixabay
The Japanese interior design is perfect for homes with limited space. It is centered on uncluttered living, with a strong influence of balance and order. The Japanese style is essentially minimalist which involves only valuable items. Think Marie Kondo's philosophy of keeping things that spark joy, and discarding the rest. You can use a sliding door or screen to create partitions in your studio unit and infuse elements of bamboo and wood.
11: Create cool room dividers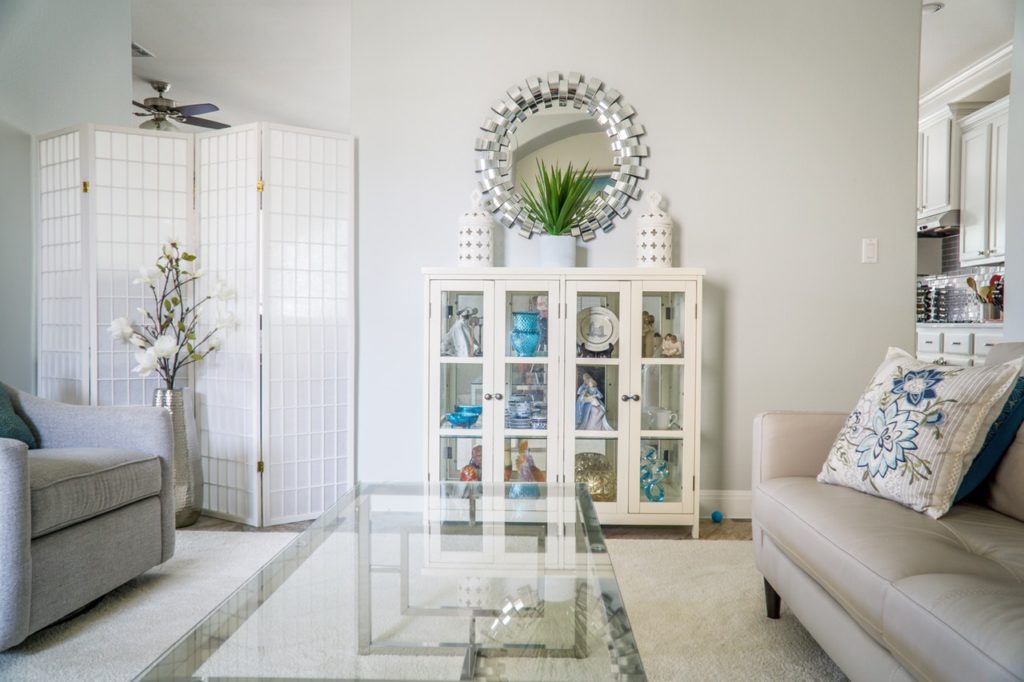 Photo courtesy of Mark McCammon via Pexels
How to ensure your privacy in a studio unit? Install dividers to separate various parts of your home. The easiest divider idea is probably back-to-back furniture. You can also use a bookshelf or a desk to separate spaces. You can have a wooden or bamboo sliding door, a patterned divider, or felt panels. For a DIY room separator, you can make fabric-covered boards or walls from thick jute ropes.
12: Explore shades of white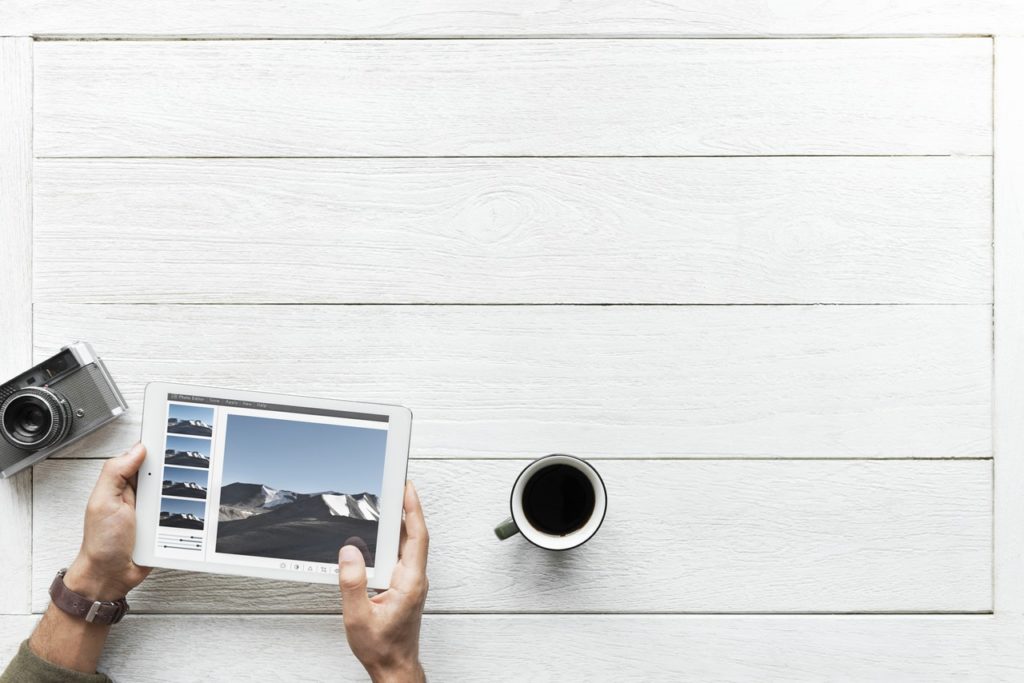 Photo courtesy of rawpixel.com via Pexels
The classic white is an interior design trend for 2019. This palette is a common base for the minimalist style. Explore the variations of shade for your condo home. According to Elle Decor, the almost-whites offer "subtle nuances that adapt to different lighting, furniture, and surrounding colors." Choose home décor in cream, ivory, or vanilla. You can also mount elegant curtains in floral white, baby powder, and champagne.
13: Install planks for an illusion of space
The flooring is often a neglected part of a home. But do you know that it can make a lot of difference in your interior design? Create a spacious feel in your condo home with planks that run in parallel. Choose those with a width of 7.5 centimeters or wider. For a seamless look, use the same type of flooring in all rooms. If you are installing hardwood or tiles, you can lay the flooring diagonally.
14: Get comfy seating that fit condo homes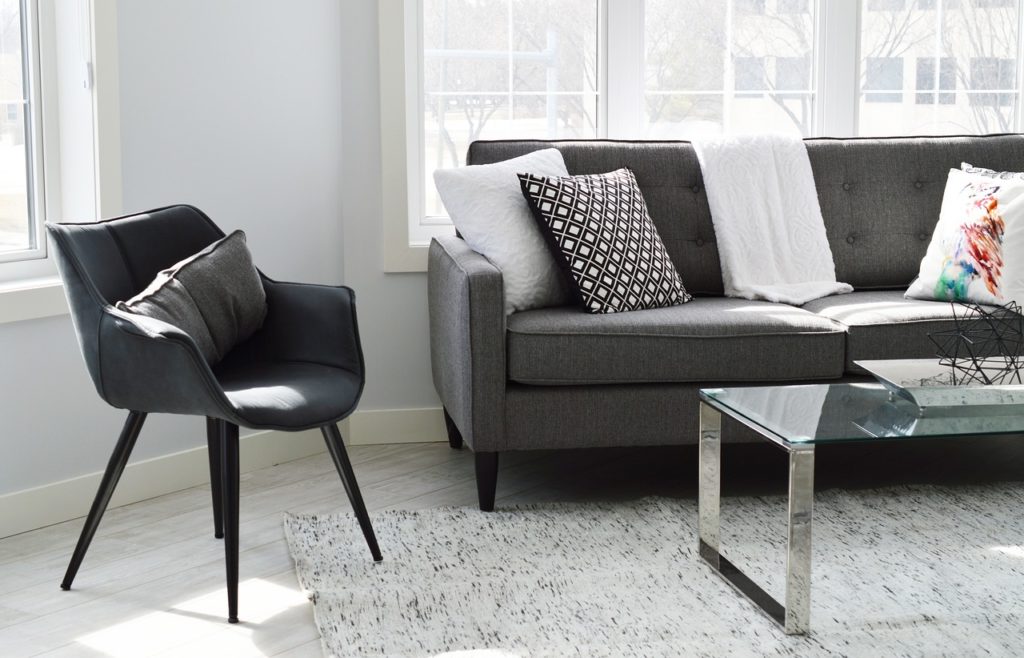 Photo courtesy of ErikaWittlieb via Pixabay
Seating is not confined in sofas. If a couch is too bulky for your condo space, what are your alternatives? You can get a stylish swivel chair that can be used both in the work area and living room. A settee is a shorter version of a sofa that can accommodate about 2 to 3 persons. You can also opt for bean bags or large floor pillows.
15: Opt for a black-and-white color scheme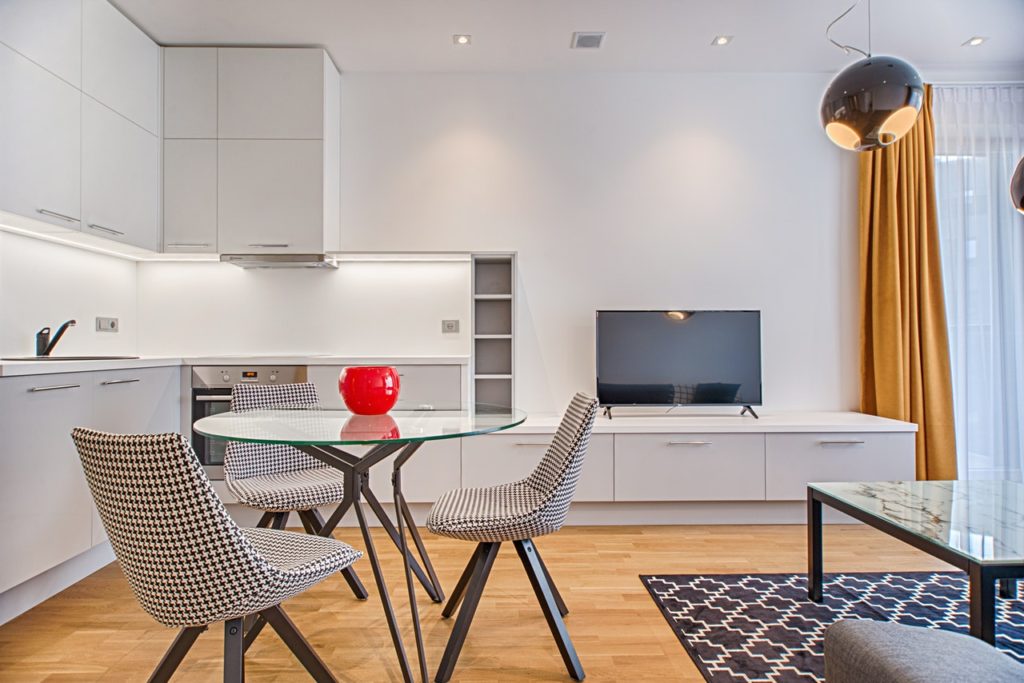 Photo courtesy of Vecislavas Popa via Pexels
Black-and-white is a palette that doesn't go out of style. It suits different tastes, whether you are into minimalism or modern-industrial. You can paint your walls almost-white shades such as eggshell and ivory, then decorate using black trims, ornaments, and light fixtures. You can also switch to a black base and white furnishing. For additional drama, add décor in metallic accents.
16: Add a statement furniture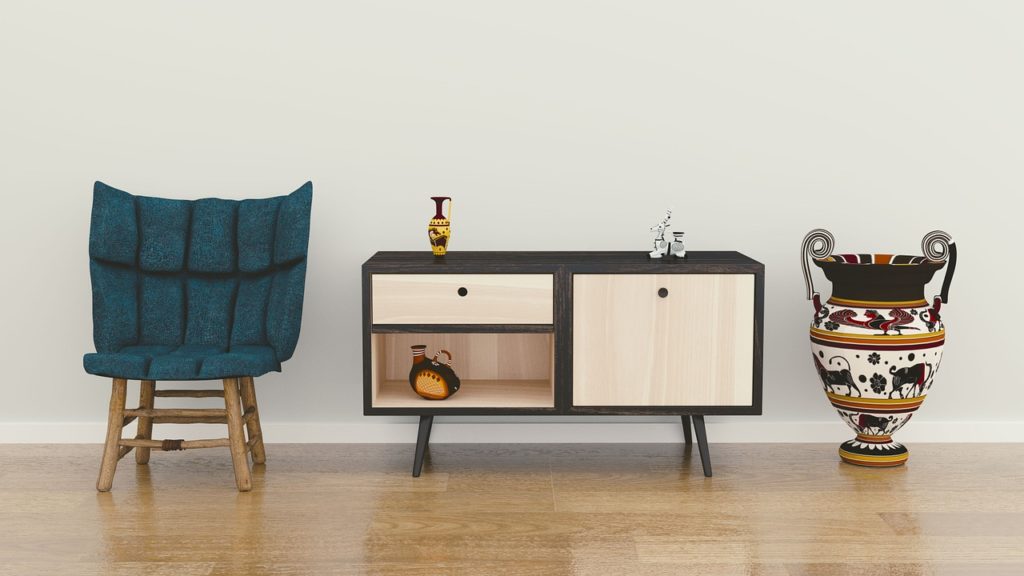 Photo courtesy of Monoar via Pixabay
A piece of furniture can be the focal point of your living room. An eye-catching piece can easily transform a room. It may be a settee in vibrant purple or a wall mirror with an intricate frame. You can visit an antique or vintage shop for Moroccan poufs or a wood coffee table. A plush velvet sofa is both comfy and swanky.
17: Spice up your kitchen with a hip backsplash
City folks, as busy as they can be, are encouraged to prepare their own meals. It is healthy and good for your finances. Create an appetizing atmosphere in your kitchen by decorating it. Complement the gorgeous countertop with an eclectic tile backsplash for a modern theme. Other tile ideas you should explore are those of Moorish-inspired, marble, glazed, and crackled ceramic.
18: Play with textures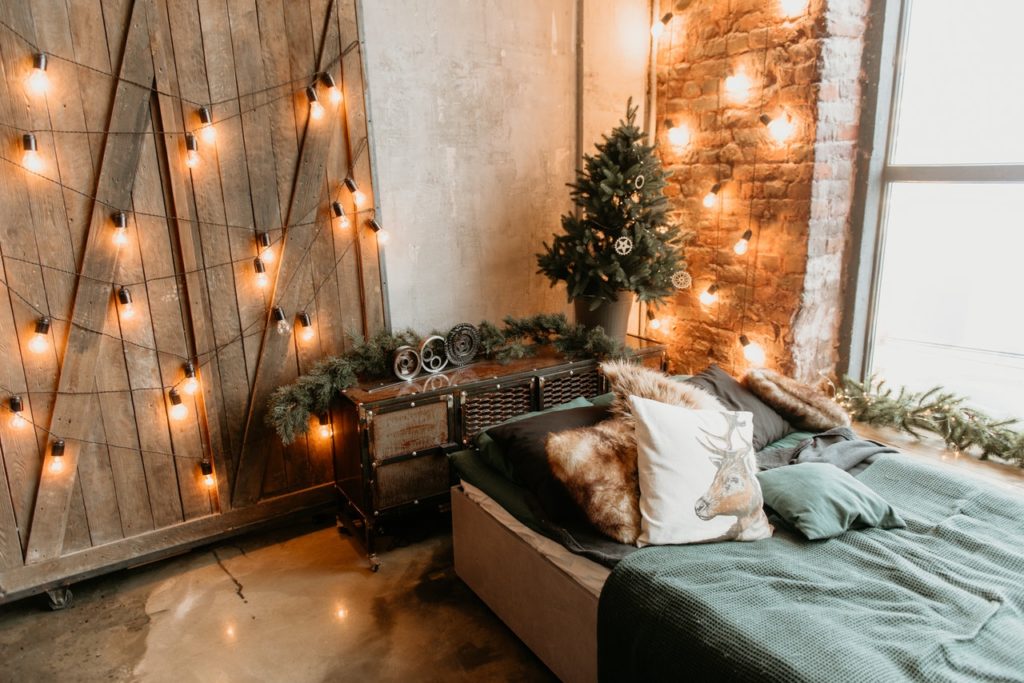 Photo courtesy of Dmitry Zvolskiy via Pexels
When giving your condo home a makeover, think of the texture. You can add character to a neutral palette though texture. Get woven rugs, silk cushions, or embroidered pillow covers. Don't be afraid; play with textures. Decorate the bedroom walls with glaze painting techniques or get your headboard upholstered. Sleep soundly on a mixed-fabric comforter.
19: Introduce vibrant aqua to your bathroom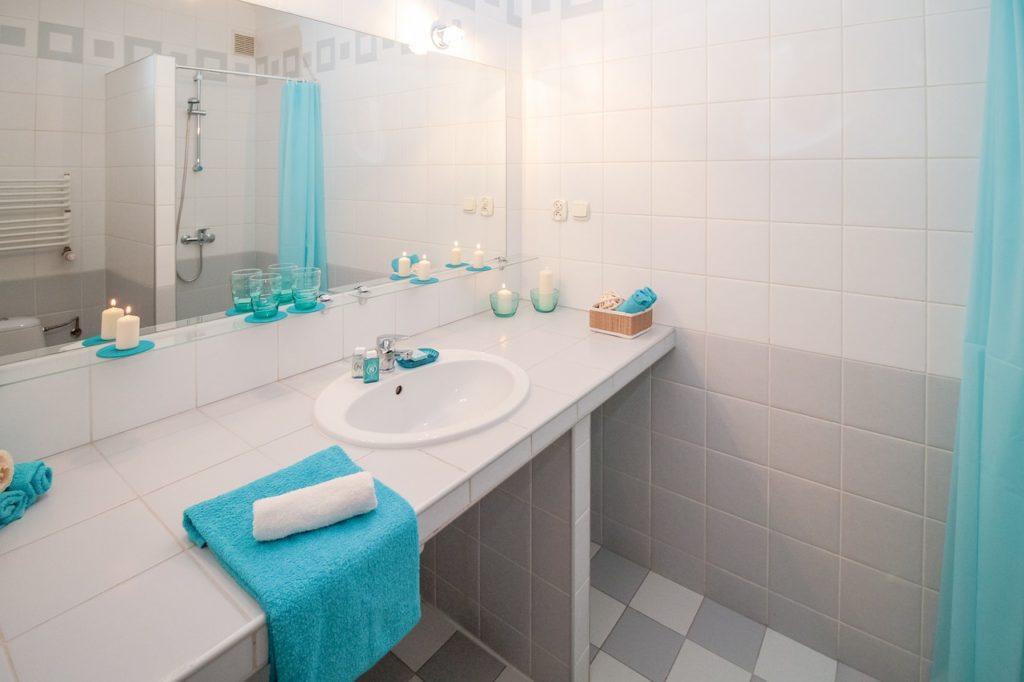 Photo courtesy of Jarmoluk via Pixabay
While Pantone has its own Color of the Year (Living Coral), so does Sherwin-Williams. The US-based paint brand picked the Reflecting Pool, a shade of vibrant aqua, as its 2019 color of the year. "It takes on a sense of humor and power, and is perfect for a fun accent wall, front door, or bookshelf." The Reflecting Pool is quite versatile. You can mix it with citric colors and pastels.
20: Bring the outdoors indoor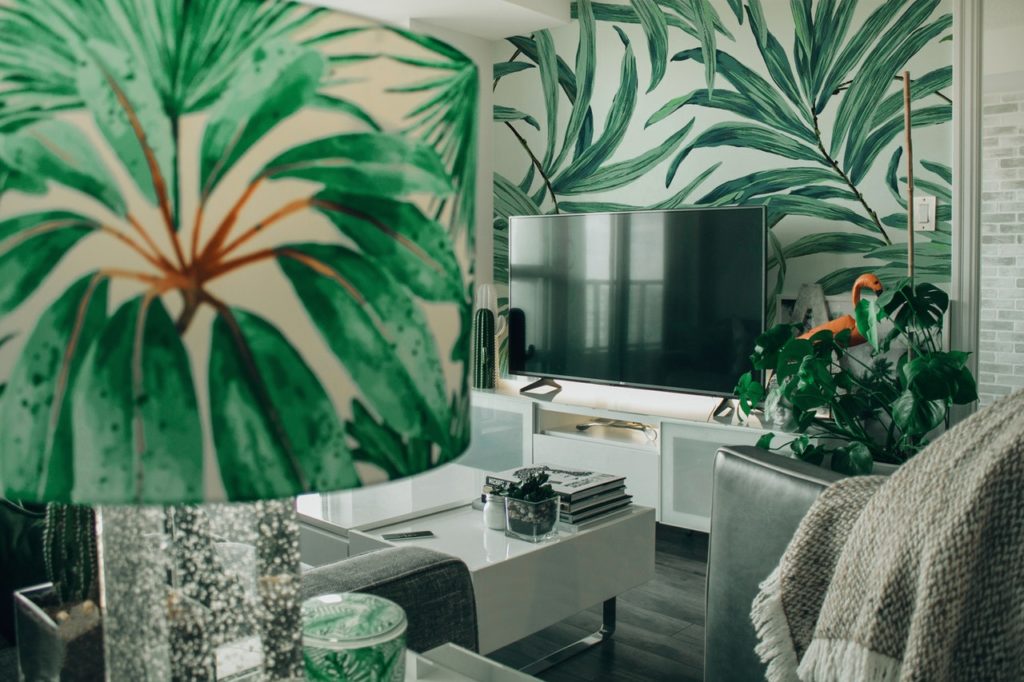 Photo courtesy of Designecologist via Pexels
For a calming living space, bring the outdoors indoor. No need for wooden beams; you can simply choose custom concrete sofas topped with vintage fabric pillows or whitewashed farmhouse boards on your bedroom wall. Place houseplants in various parts of the house: lavender in your bedroom, snake plant in work area or library, succulents in the kitchen and dining area, peace lily in the living room, and bamboo in the bathroom.
21: Mount space-saving bookshelves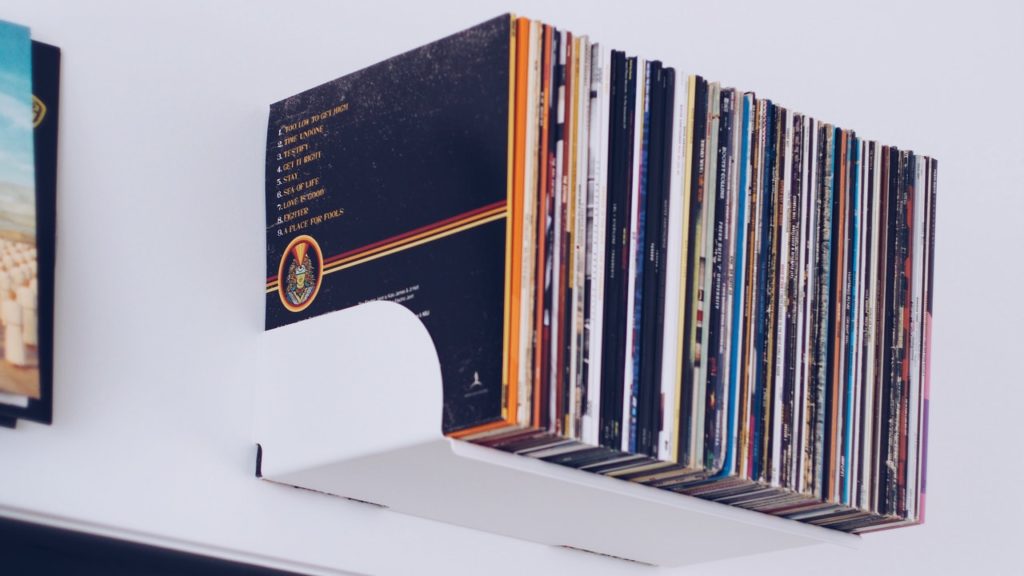 Photo courtesy of Jens Mahnke via Pexels
Reading is good for your mental health. A study suggests that people who read a lot have increased tolerance for uncertainty, thus they are less likely to need cognitive closure. Build a mini library in your condo space with wall bookshelves. For a sleek look, install metal floating shelves. You can have modular shelving that expands storage. Another idea is to mount simple framed-in shelves that can house books or small houseplants.
22: Spruce up your space with fringes
Are you a maximalist? Indulge in trimmings and fringes! These fabulous design elements are a trend for 2019. You may decorate your condo home with luxurious Victorian-inspired curtains and bullion fringed cushions. For a more traditional look, go for fan edge trimmings. You can also incorporate this maximalist style in blinds. Check out your home depot for Roman blinds with ribbon trims.
23: Embellish your room with wall art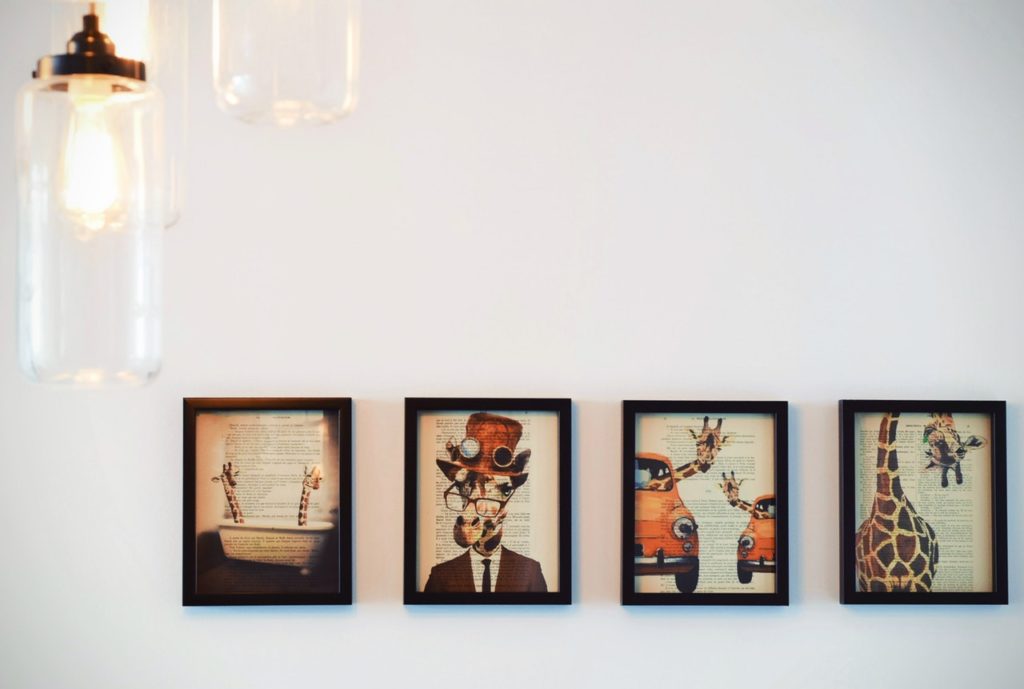 Photo courtesy of Tim Guow via Pexels
Wall art offers a lot of benefits in interior design. If you are undecided about whether to change the wall paint or not, you can hang a painting that will serve an inspiration for an eventual paint palette. A frame can also draw the eye into a space. Take note of the size of the piece – a tiny painting might get dwarfed by other décor and a massive piece can be overwhelming.
24: Paint your bathroom black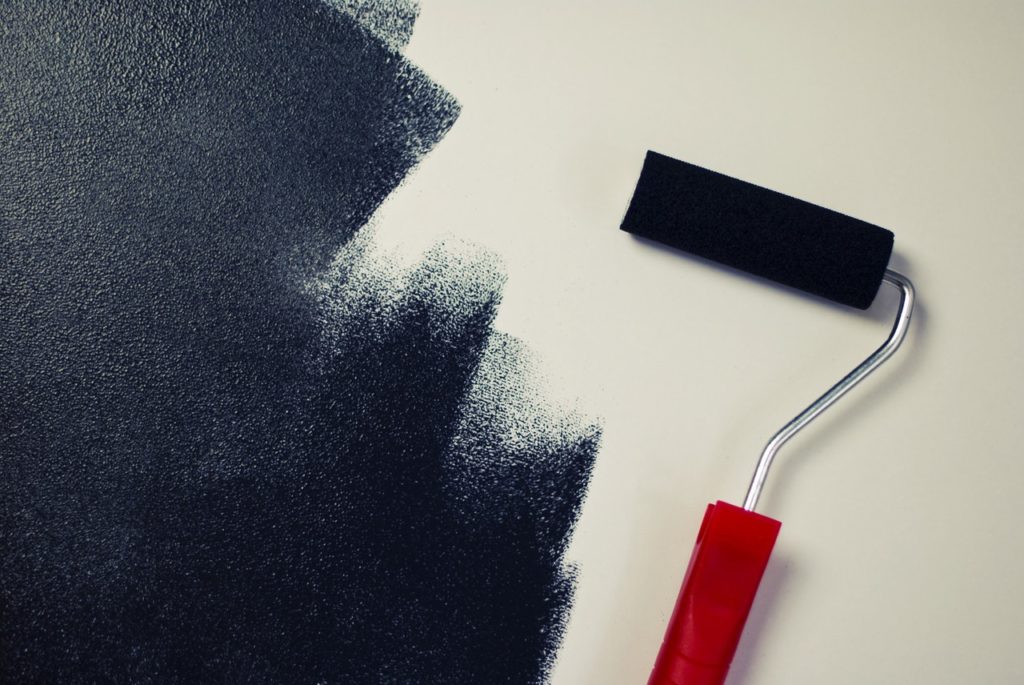 Photo courtesy of Tookapic via Pexels
Here's a gutsy condo design idea: paint your bathroom black! Dark-shaded bathrooms are "in" this 2019. "The spa-inspired bathroom trend has officially returned – back to the spa, that is. These days it's all about bold, dark, sultry bathroom designs that evoke an indulgent high-end experience," said Kesha Franklin of Halden Interiors.
25: Declutter!
Regardless of the interior design you're going for, you should start with decluttering and organizing your stuff. Small condo design ideas will only work if you are able to clear out your space. Be guided by Marie Kondo's teachings: "The question of what you want to own is actually the question of how you want to live your life."
Make the most out of condo living by dressing up your space with trendy palettes, gorgeous fixtures, and décor that suit your personality and taste. Your home is your castle. Turn it into a haven of comfort with amazing condo interior design ideas.