DMCI Homes has invested in green and sustainable features to minimize energy and water consumption.
For instance, in properties such as Lumiere Residences, residents get to lessen their use of electric lights and cooling appliances because of DMCI Homes' Lumiventt® Design Technology.
This proprietary design technology allows cross-ventilation and lets natural light permeate inside residential units of high-rise condominiums through three-storey high openings called Sky Patios.
The company is now also introducing full water recycling on top of rainwater harvesting in projects such as The Erin Heights along Commonwealth Ave. in Quezon City. This water-saving capability will be the community's contribution to environment protection, water conservation, and overall sustainability.
How Does the Water Recycling System Work? 
This initiative works through a multi-stage process that thoroughly filters and cleans wastewater, making it ready for use once again.

The entire wastewater management system follows industry standards set by the Environmental Management Bureau.
Inhouse experts along with professional wastewater management contractors oversee the entire water treatment process. Once the process is complete, the water is ready for general use and toilet-flushing. 
How Does This Water Recycling System Benefit the Residents in Different DMCI Communities? 
Upcoming DMCI Homes properties like The Erin Heights promise to be even more water-efficient with their water-saving features seen to bring 300,000,000 liters of potential savings per year for the community.
The water recycling and treatment facilities in the development will help ensure water supply during shortages, and provide savings on water bills for the residents and the community.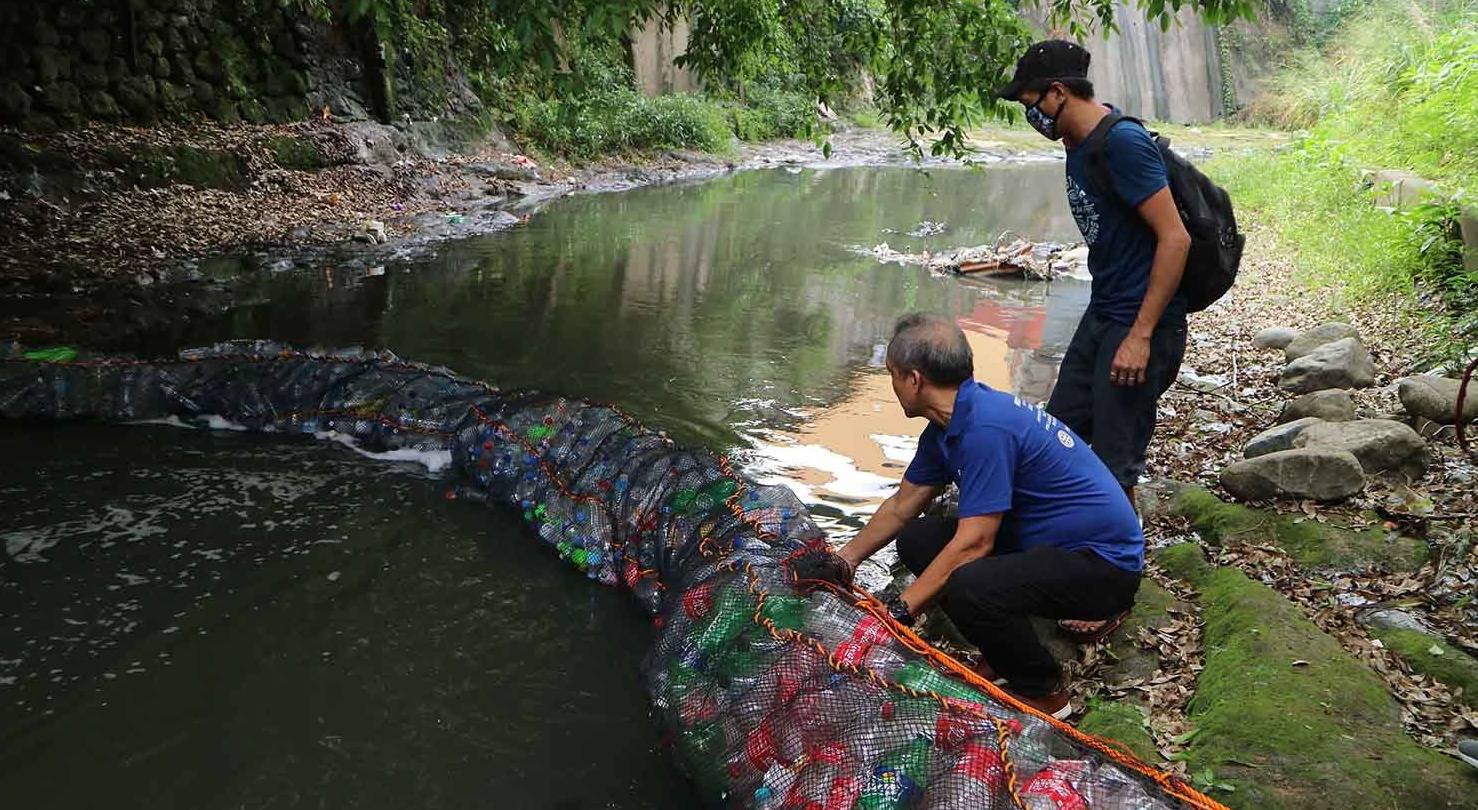 RCDS PP Popoy Robles is shown helping deploy the trash trap made of fishing net fashioned into a tube with recycled PET bottles, plastic containers with caps which function as floaters. A symbolic case of "trash trapping trash".
How Does This Commitment to Water Conservation Help Communities Have Cleaner Waterways?
Apart from making the most out of the water the properties are using, DMCI Homes also ensures it takes part in cleaning and maintaining the waterways of the surrounding areas. 
The company partners with government institutions, non-government, and associations to work on environmental initiatives – a move inspired by its Kaakbay sa Kalikasan advocacy.
The company has worked with DENR on their Enhanced Adopt-an-Estero campaign, which invites private and public sectors to help clean urban waterways by providing onsite volunteers and equipment necessary for clean-ups. 
One of the projects involved the clean-up of Pasong Tamo Creek. Working together with the Boy Scouts, the Rotary Club of Diliman Silangan, the Rotary International District 3780, and the barangays of Culiat, Pasong Tamo, and Bahay Toro, DMCI Homes was able to assist in installing a floating trash trap in the creek near its project, the Stellar Place condominium community. The trash traps are made from used and recycled PET plastic bottles and can ensnare solid wastes that find their way into the creek.
Barangay volunteers monitored the trash trap and collected the accumulated waste before turning them over to DENR. 
The group ensured that waste and garbage that might pollute waterways are properly contained through this project. 
The Rotary Club Diliman Silangan acknowledged the efforts made alongside DMCI Homes in upholding this environmental stewardship. 
"We are glad to have DMCI Homes as a partner in this noble undertaking," Rotary Club of Diliman Silangan (RCDS) Charter President Rod Bernardo said.
If you're already a resident or eyeing living in a property with an ethical, sustainable water and water recycling plan, you can count on DMCI Homes. 
The company continues to stay true to its commitment to providing free water to residents, coming up with a plan that will supply water to its properties without hurting the environment, and ensuring that the community benefits from the projects that aim to clean and preserve waterways.