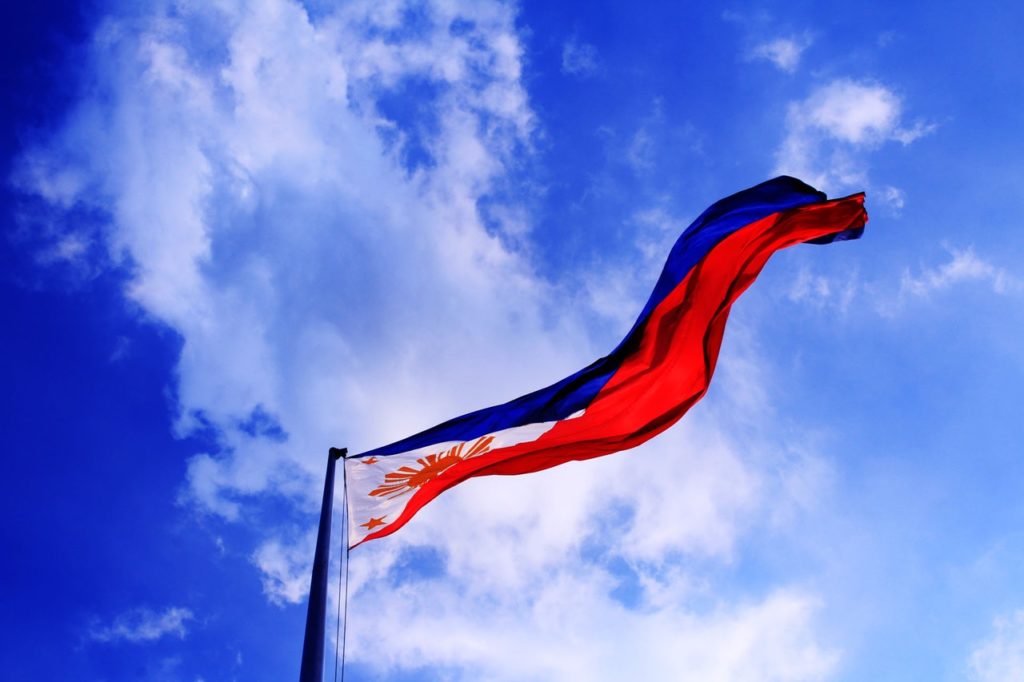 Photo courtesy of Krisia Vinzon via Pexels
When  August comes, Buwan ng Wika celebrations are every parent's dilemma when it comes to how and where they can purchase a costume for their children. Instead of looking around stores and online shops that sell traditional Filipino costumes, why not make one instead?
Nowadays, you can add a twist to your Buwan ng Wika celebrations. So why not incorporate these twists on your child's costume or even yours? This will have your creative juices flowing, showcase your personality, and save you money.
In this article, we will talk about simple tips on how to create a DIY costume for your child from his/her existing clothes. You may also use common materials to help create a unique Buwan ng Wika costume for them and also for you if you're attending a Filipino traditional event.
1. Red pajamas and hanky + white Camisa de chino
If you want your child to represent the courageous Katipuneros like Andres Bonifacio and Teodoro Plata for their Buwan ng Wika school activity, look for any red pajama or trousers in your child's closet. Partner it with a white Camisa de chino and don't forget to top it all off with a red handkerchief tied loosely around his neck.
This is one Filipino costume that won't break a sweat when put together. To add more to this traditional Filipino costume, you can make a cutout sword made out of cardboard and cover it with a silver metallic foil sheet.

2. Floral skirt + white blouse
If you want to channel your child's inner dalagang Filipina, look for any floral skirt and partner it with a white see-through blouse. The outcome is a very nice and modern take on the baro't saya. If your child's skirt is quite long or if you have a yard to spare, you can make a matching hanky and bandana to complete this DIY traditional Filipino dress.
3. Plaid polo + feathers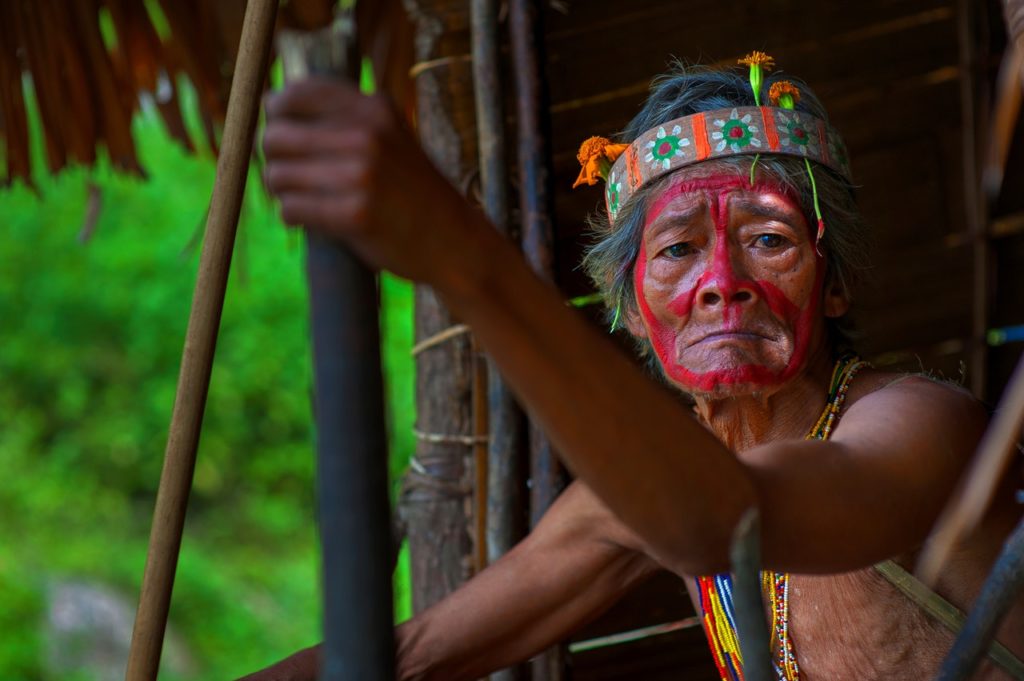 Photo courtesy of Vincent Tan via Pexels
If you want an Igorot-inspired costume, look for an old plaid or striped polo. When you find one, get a pair of trusted shears,  then, cut the polo's collar and sleeves. Shorten the length of the polo by trimming off 3-5 inches from its original length. This will then leave you with a vest and extra fabric to make a bahag. Use the sleeves to make a bahag and stitch a waistband made out of the same fabric.
If you still have extra fabric, cut out a strip that fits the head of your child. Then,  glue a couple of chicken feathers at the center to make a headpiece and complete this traditional Filipino costume. To make your child feel comfortable, you can have him wear cycling shorts under his DIY bahag.
4. Malong + tights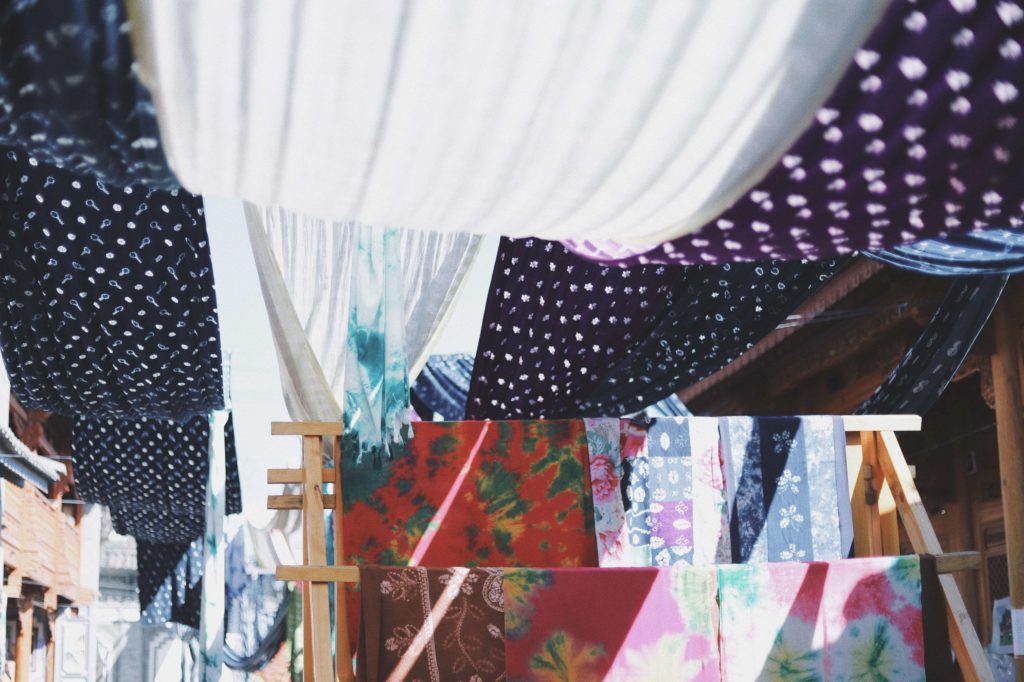 Photo courtesy of Raychan via Unsplash
The malong is not only a common and versatile component of a Buwan ng Wika costume. The malong is an artwork produced and perfected by different indigenous groups in Mindanao such as the Maguindanaos and Maranaos. You can even dress up your child as a Lapu-Lapu lookalike for their school activity using tights and a malong. The perfect tights to use for this look are those that have a skin tone color. Bring out the artsy in you by drawing a tribal tattoo on the tights using permanent markers. The malong will serve as a bahag for this Filipino costume. You can also make a shield and sword cutouts made of illustration boards to complete your child's Lapu-Lapu look.
If you're tired of dressing up your child using the traditional Filipiniana costume, you can also use tights and malong to make them look like a Mindanao princess. Have your child wear the tights and tie the malong around her neck to form a halter and sew the open sides. Then, bun your child's hair and use a pearl necklace as a headpiece secured with bobby pins to compliment your child's look.
5. Coconut shells + baggy pants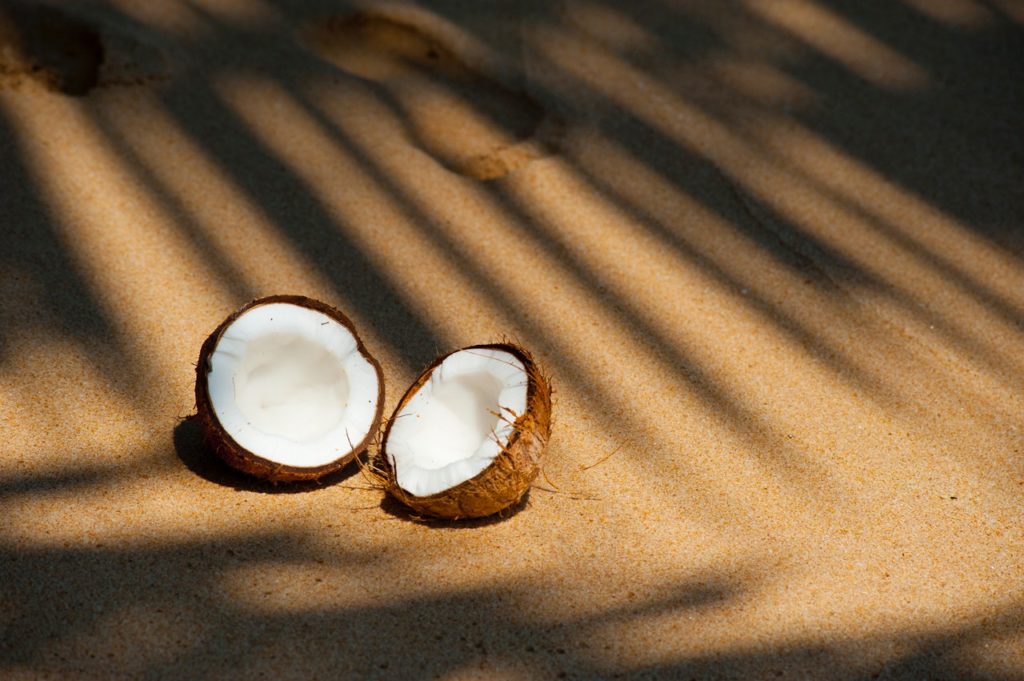 Photo courtesy of Oleksandr Pidvalnyi via Pexels
Is your child dancing maglalatik for their Buwan ng Wika school activity? No need to fret. Go to the nearby public market and ask for free discarded coconut shells. Six to eight pieces are enough. Then, buy a string to tie the coconut shells in pairs and have your child wear them covering their chests, the side of their waists, and their knees. They will hold the extra two coconut shells for pounding the other shells to make a sound. Have your child wear a white shirt and plain colored baggy pants under the coconut shells.
 6. Barong or kimona + fabric paint
Bring out the color in your kid's old barong or kimona by painting on it! Hand-painted Barongs and Filipinianas is a favorite modern twist to these national costumes here and abroad. Painting on your child's barong or kimona can also be a bonding activity for you and your family, and it is a very effective way to showcase your child's personality in their costumes. Just sketch out a few details on your child's garment and start painting using fabric paints, which you can purchase at local bookstores and art shops.
7. Sewn-in DIY butterfly sleeves
Instead of buying a full Filipiniana costume for your child, you can opt to purchase butterfly sleeves bolero or detachable sleeves from online stores. A better option though is to bring out your sewing kit and test your sewing skills by making a DIY Filipiniana butterfly sleeves, which can be sewn in any dress or blouse of your child. There are online Youtube tutorials you can search online that can guide you as you make Filipiniana butterfly sleeves for your child's Buwan ng Wika costume.
8. DIY Banig Gown
Did you know that you can make a traditional Filipino dress for your child out of banig? Yes, you can. A Pinoy designer was even praised for his well-designed banig gowns in the United States. It is without a doubt that making a banig costume for your child will be a head-turner on any special occasion. You can search for online tutorials or designs that make use of a banig. It doesn't matter if the design looks modern. Using a banig as the material of your child's costume will still make it look traditional. You can even design their banig costumes with shells or paint them to add more pizzazz to their look. However, if making a costume out of banig seems to be a huge task to accomplish, you can make a skirt out of it and pair it with a white or floral blouse instead.

9. Custom Headpieces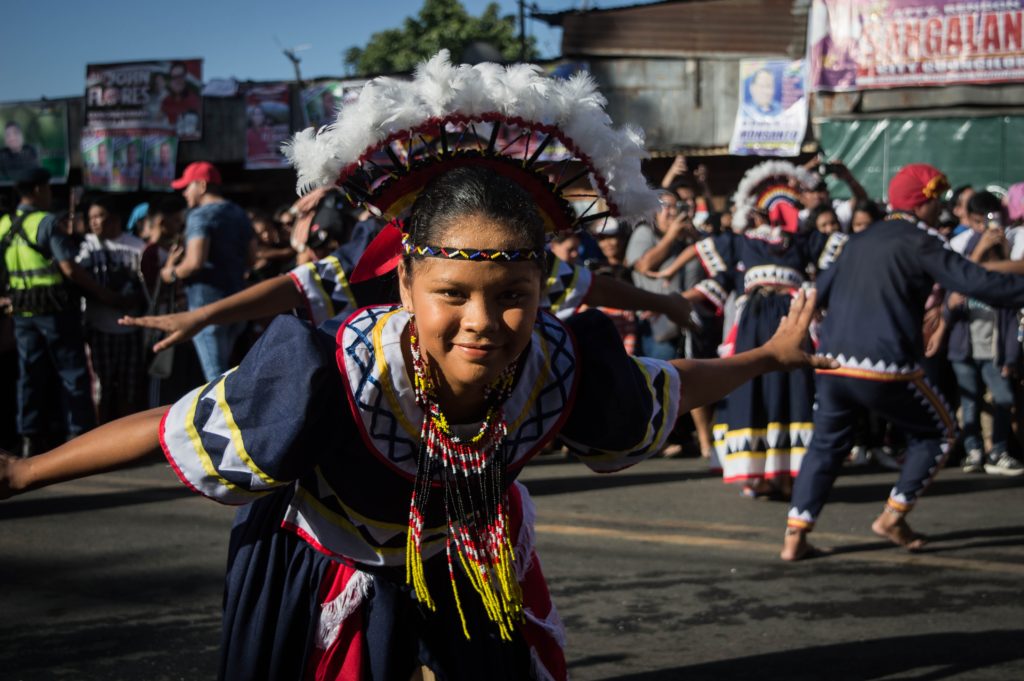 Photo courtesy of Stephanie Ecate via Unsplash
One way to showcase the traditional theme in your child's Filipino costume is adding a headdress. An ideal headdress to pair with an Igorot costume, for example, is one made out of cardboard, cloth, and chicken feathers. To achieve this, cut out a strip of cardboard that fits your child's head. Then, cover this with a cloth either plain or printed with geometric designs.
Another traditional headpiece is the salakot. The salakot is a wide-brimmed hat usually made of either rattan or reeds. If your child has an old salakot, you can embellish it with ribbons and dried flowers to make it look new. Just use glue to secure the pieces you want to include in the salakot.
10. Adorned Parasol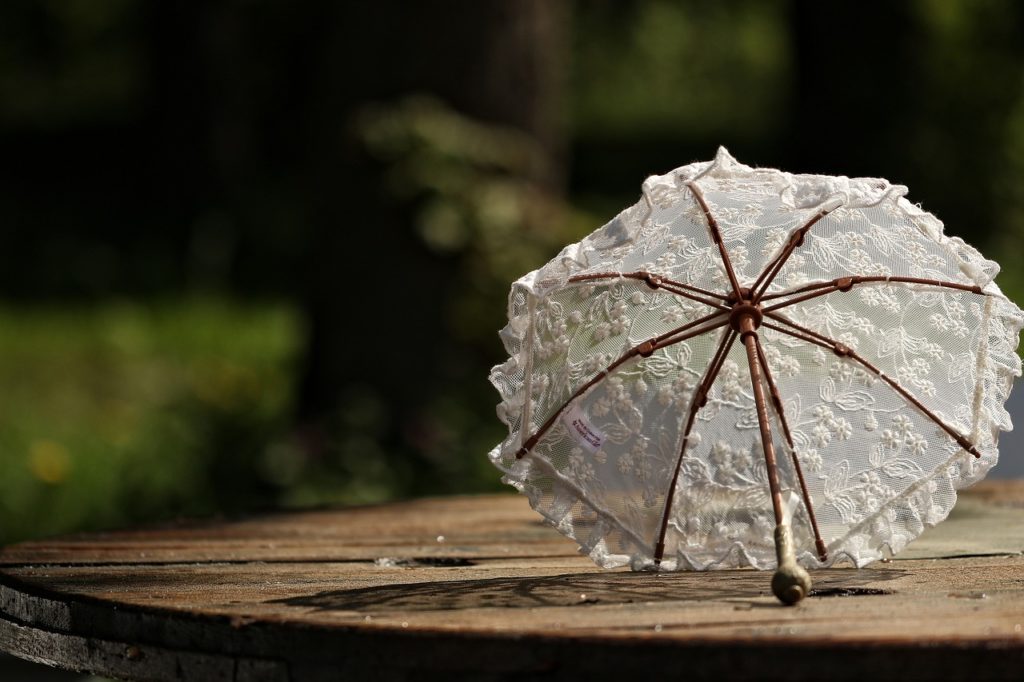 Photo courtesy of Photorama by Pixabay
Another piece you can add to your child's Filipiniana costume and make her look more of a dalagang Pilipina is a parasol. You can purchase cheap, plain-colored kid's parasol or umbrella from shops and decorate it with lace and then, use glue to secure them in place. You can also add flowers and gems to the parasol for extra flair. 
11. Colorful Paper Bead Necklace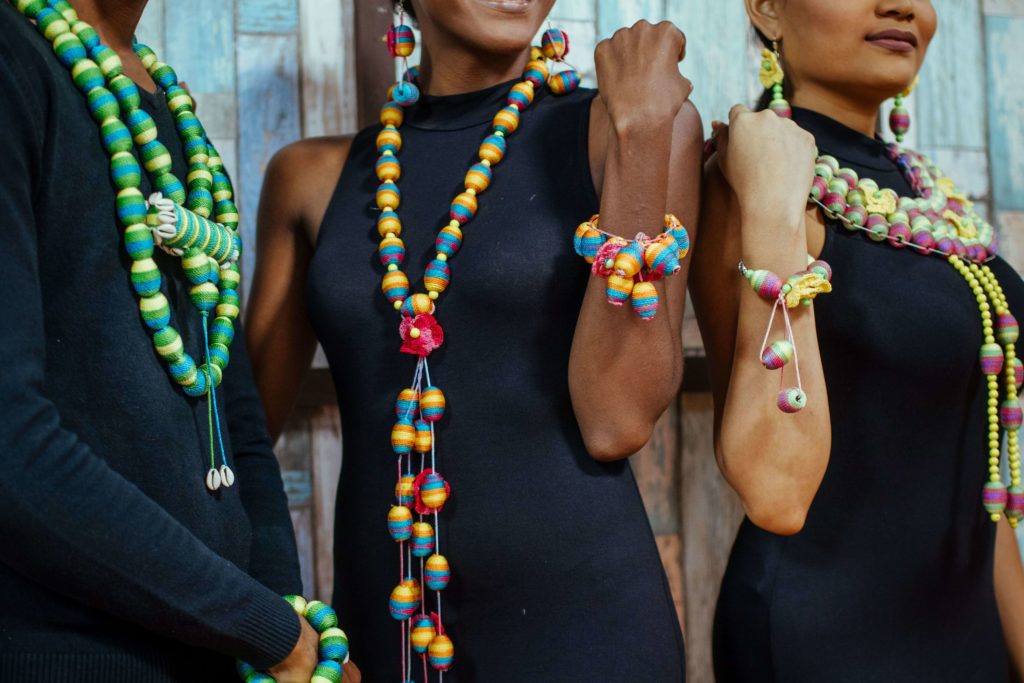 Photo courtesy of Luis Quintero via Unsplash
Traditional Filipino costumes can also be embellished with DIY necklaces made out of paper beads or yarns. Cut out strips from magazines, put glue at the back and roll it tightly using a piece of toothpick. Once done, slowly remove it from the toothpick and you can make several pieces of these paper beads. Then, measure a nylon string that will fit perfectly as your child's necklace. Insert the paper beads in the nylon string and tightly secure them. Voila! Your child now has an accessory to match her DIY costume and make it more beautiful.
12. Embellished Fans and Abanico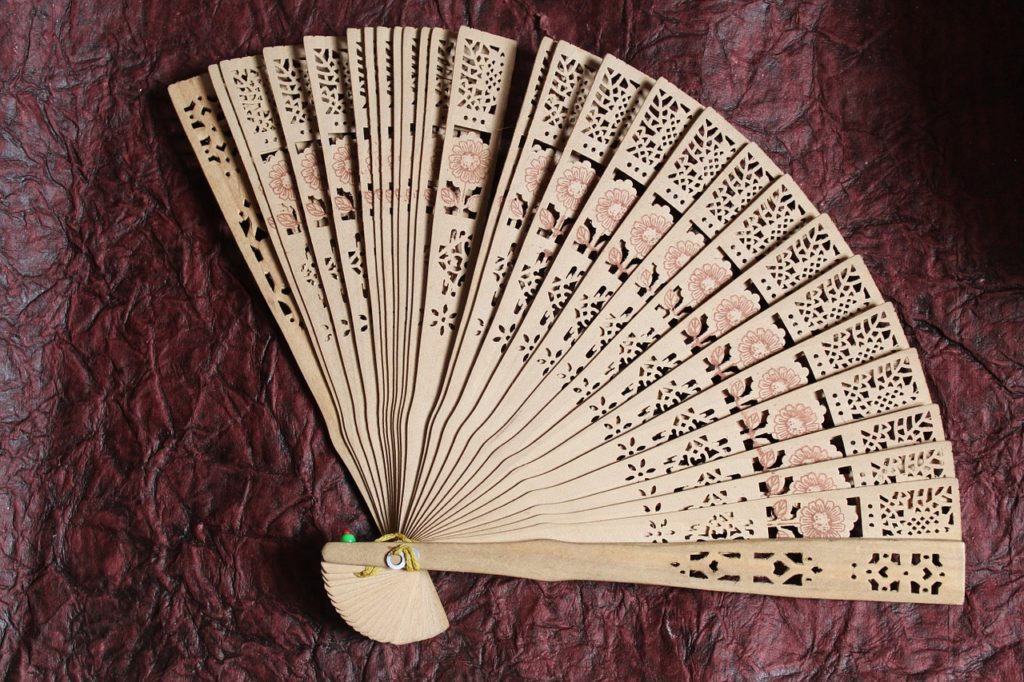 Photo courtesy of PDPics via Pixabay
Having a fan to match your child's Maria Clara costume can bring out the Maria Clara in her. You can design any common fan and make it look more traditional with laces and feather boas. If your child's performing a Muslim fan dance at the Buwan ng Wika school program, add a shimmer to the fans by covering them with a metallic gold foil and glue some sequins for that nice sparkle. 
You can also beautify her abanico by attaching dried flowers to it. You can even paint it with bright tones to add more personality and color. Not only is this a great costume accessory, but a good Filipino-inspired condo interior design.
In this day and age, having your child wear head-turning and glamorous costumes does not mean shelling out a lot of money. Ingenuity and creativity can help you make a DIY Buwan ng Wika costume for you and your child that will make a statement and a lasting impression. 
Even with modern designs, using traditional and local materials such as banig, abaca, and feathers can bring out the Philippines' cultural heritage in any costume. This is what makes every Buwan ng Wika celebration worth all the preparations—showcasing our country's local pride and rich folklore as displayed in you or your child's costume.