NBS Portal is making shopping for school and office requirements easy for Residents.
It is bringing NBS to your doorstep by creating a portal where you can order your requirements and for a minimum of 500 pesos purchase, we can arrange a weekly delivery to your place.
NBS Portal is currently available in the Acacia Estates and Tivoli Garden Residences.
For Acacia Estates residents, you may refer to the poster below: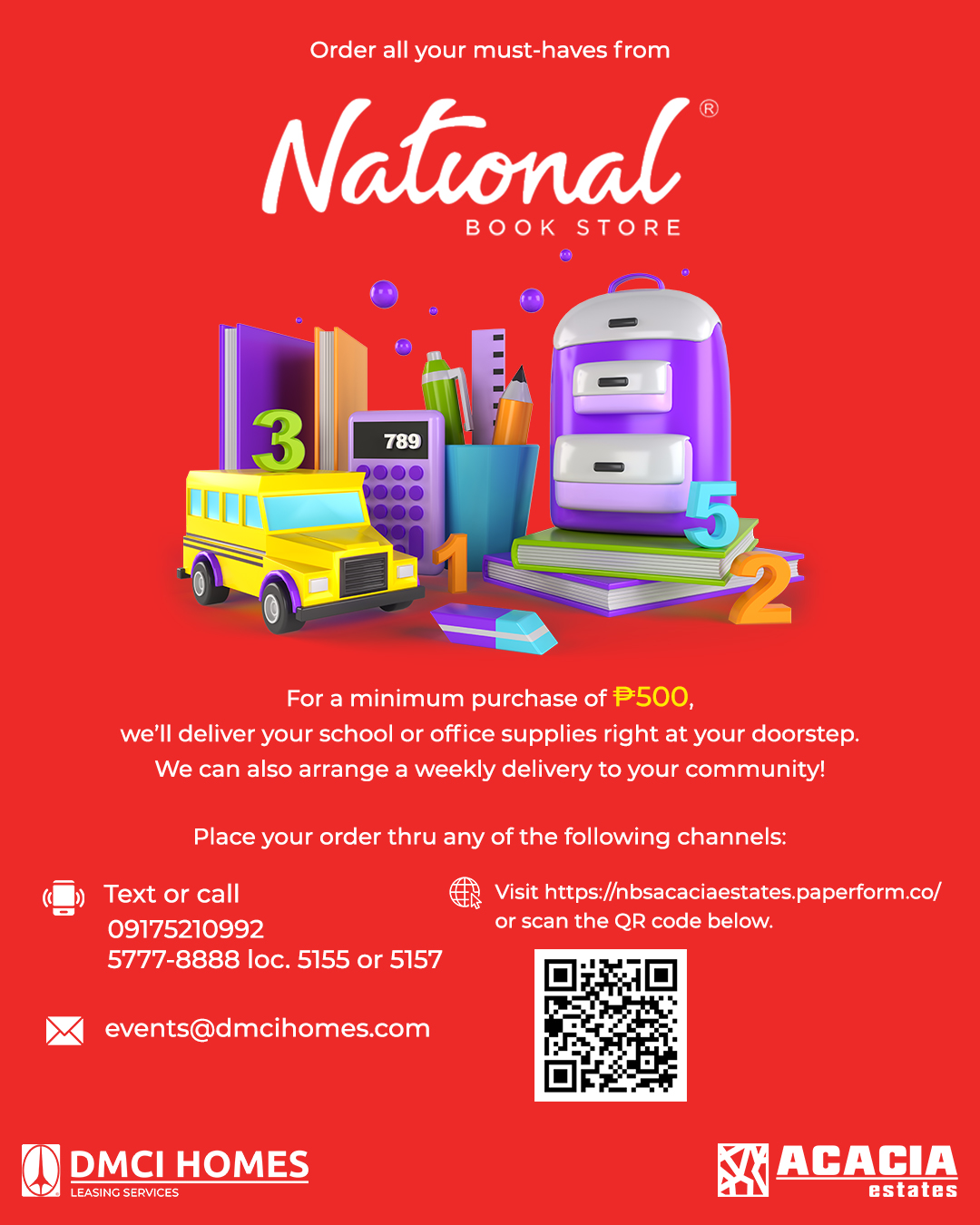 If you're interested interesed to have NBS portal in your community, you may contact, contact Lani Miñoza/Jem Labrague at:
Email: events@dmcihomes.com
Contact number: 09175210992
Tel. 5777-8888
Loc. 5155 & 5157.