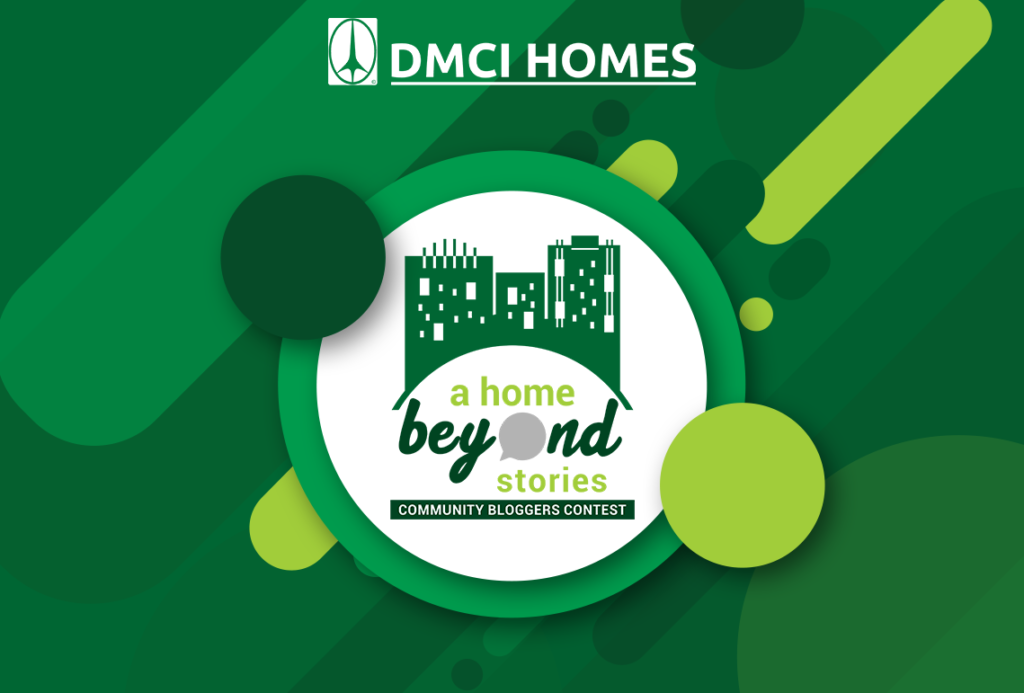 We have told our story, and now it's time you tell yours. As part of our 20th-anniversary celebration, we're inviting all DMCI Homes residents or homeowners to share your story!
The theme for our first-ever community bloggers writing contest is "Your DMCI Homes Story". You can tell us about the day your first house keys were turned over, or how you built a home in a DMCI Homes community. It can be about anything that makes your house a home! Read on to learn more about this exciting contest!
Mechanics
Entries must be written and submitted by DMCI Homes homeowners or residents. DMCI Homes employees and their family members are not allowed to enter the contest.
The write-up must follow the theme "Your DMCI Homes Story".
The contest will run from August to October 2019. The deadline for submission of entries will be on September 23, 2019. The announcement of winners will be made online on October 25, 2019.
DMCI Homes shall have the right to use and reuse, publish and republish the entries in whole or in part, individually or in conjunction with print matter, or in composite form, and in any medium, for editorial, commercial, promotion, and/or trade purposes.
Entries must be sent to marketing@dmcihomes.com with the subject "Community Bloggers Contest" along with the following information:

Name of unit owner/resident
Unit number
Property name and building name (if applicable)

For questions and concerns, you may send an email to marketing@dmcihomes.com.
Requirements and Rules
Technical requirements
Article Body
The write-up must contain at least 1,200 to 1,500 words (excluding the title).
Must be written in English.
Must be written coherently and is grammatically sound.
Use of Multimedia
The article must contain at least one (1) photo.
Photos that will be used must be the property of the author. The photos must not contain any watermarks.
Other forms of media such as infographics, videos, and or music are not allowed.
Formatting
Font: Calibri
Font size: 11 pt
Spacing: Double-spaced
Must be sent as a word document (.docx format)
Grounds for disqualification
Plagiarized write-ups or inclusion of plagiarized content in the write-up
Usage of copyrighted images
Write-up has already been published in another platform
Malicious content (promotion of products or services, abuse, violence, pornography, etc.)
Timeline
Last week of August
Announcement and release of mechanics
Fourth week of September
Deadline of submissions
Evaluation of submissions
Posting of submissions on the Communities website
Fourth week of October
Criteria for Judging
35% – Relevance to the Theme (Content)
30% – Grammar and Composition
15% – Style and Tone
10% – Photos
10% – Landing Page Views (Based on Google Analytics Data)
Prize
P8,000 for the Grand Prize
P4,000 for the Second Prize
P3,000 for the Third Prize
Now that we've covered everything, it's time for you to tell us your DMCI Homes Story! Get writing and best of luck!