Guided by the shared vision of dedicated volunteers and supported by DMCI Homes, the TNVR Program at Siena Park Residences strives to reduce the feral cat population while also finding them forever homes.
Siena Park Residences (SPR), a development by DMCI Homes, has taken a unique stance on pet-friendliness, advocating for responsible pet ownership and setting a precedent for humane treatment of stray cats through the Trap-Neuter-Vaccinate-Release (TNVR) program. Spearheaded by the Siena Park Residences Community Cat Group, this initiative's goal is to establish a structured and consistent approach that would not only control the cat population but also ensure their welfare through regular feeding and monitoring.
A Necessity Turned Advocacy
Launched in 2015, the SPR Community Cats program was initiated by two community members who recognized the growing concern of stray cats within the premises. Initially, these stray cats roamed freely, leading to unchecked multiplication and sporadic cat-related issues. The change came when a humane solution was sought for the strays, replacing the community's previously inadequate handling methods.
Vanessa Kortkamp, one of the program's volunteers, shares, "Back then, stray cats were roaming in SPR and multiplying. Some of them were caught by housekeeping, but there was no decision on how to manage the cat colony." Their response was to create a program that would ensure the well-being of these stray cats, both for their benefit and the overall safety of the community.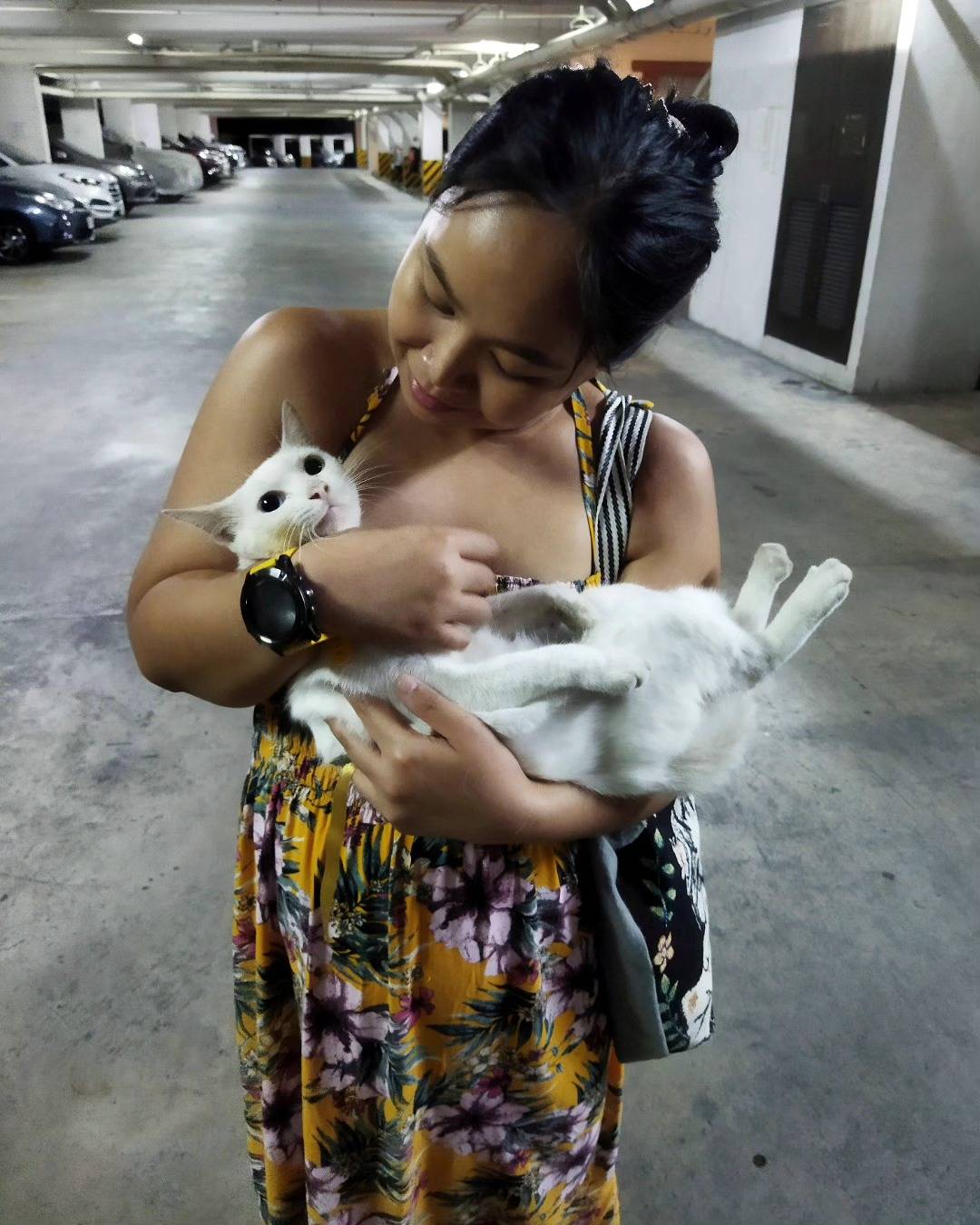 IN PHOTO: Vanessa Kortkamp capturing a cat for TNVR and potential adoption.
TNVR: The Heart of the Program
Central to the SPR Community Cats program is the TNVR process, which stands for Trap, Neuter, Vaccinate, and Release or Rehome. This approach addresses not only the welfare of the cats but also the harmonious coexistence of community members and these stray cats. Claire Lim, the youngest volunteer at the program, explains, "Neutered cats are less likely to exhibit behavior that can be disruptive or bothersome to humans, such as spraying, loud mating calls, and fighting." This approach not only controls the population of the cat colony but also creates a healthier and more stable environment.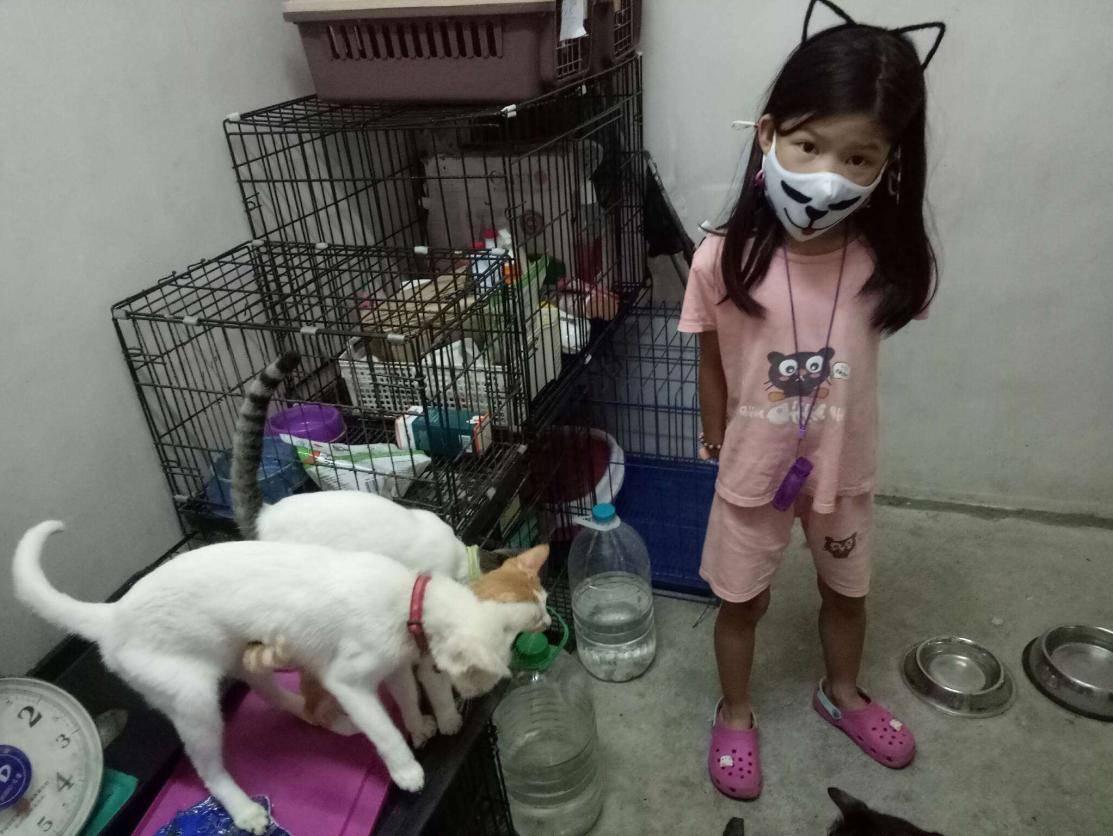 IN PHOTO: Claire Lim, the youngest volunteer of Siena Park Residences Community Cat Group.
Compassion and Adoption
The success stories of cat adoptions highlight the program's impact on both the stray cats and the adoptive families. Ann Lim, one of the program's volunteers, shares one such heartwarming story, "Mayo was a small, sickly cat with a growing tumor on her face. Rather than giving up on Mayo, Les gave her a lovely home, took her to the vets and nursed her until her full recovery."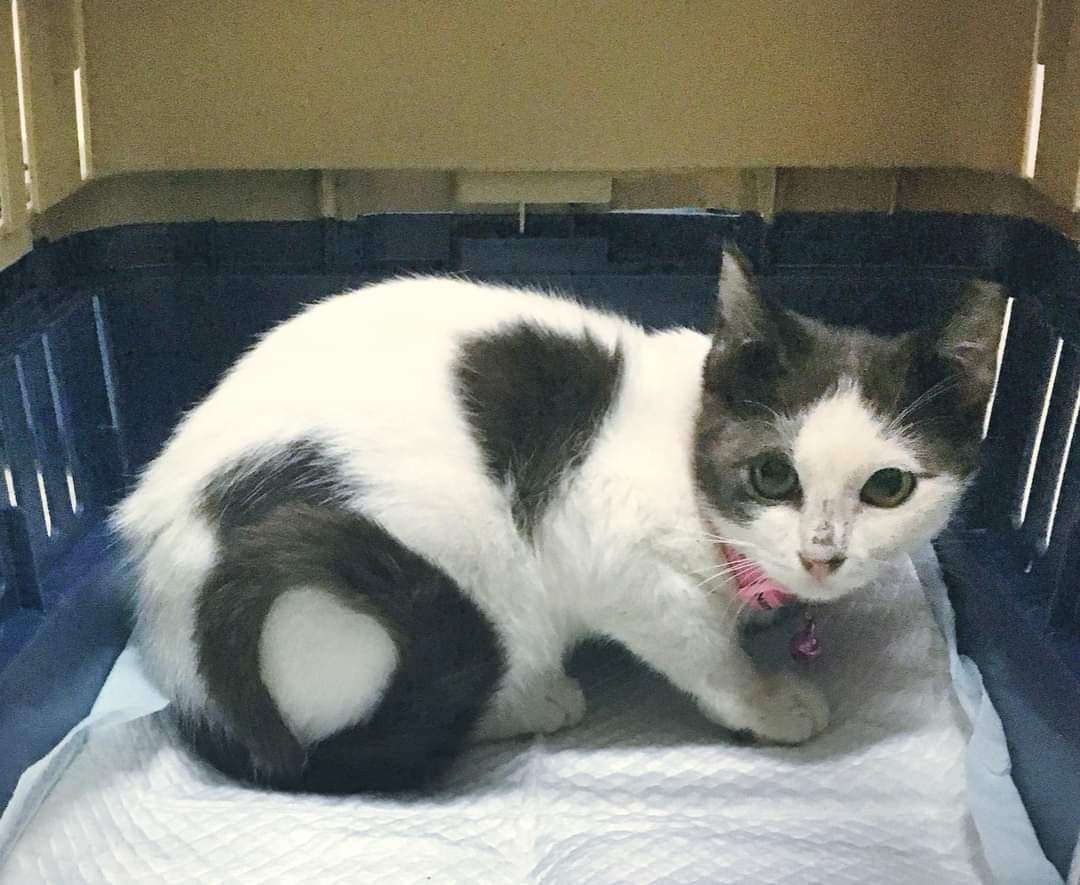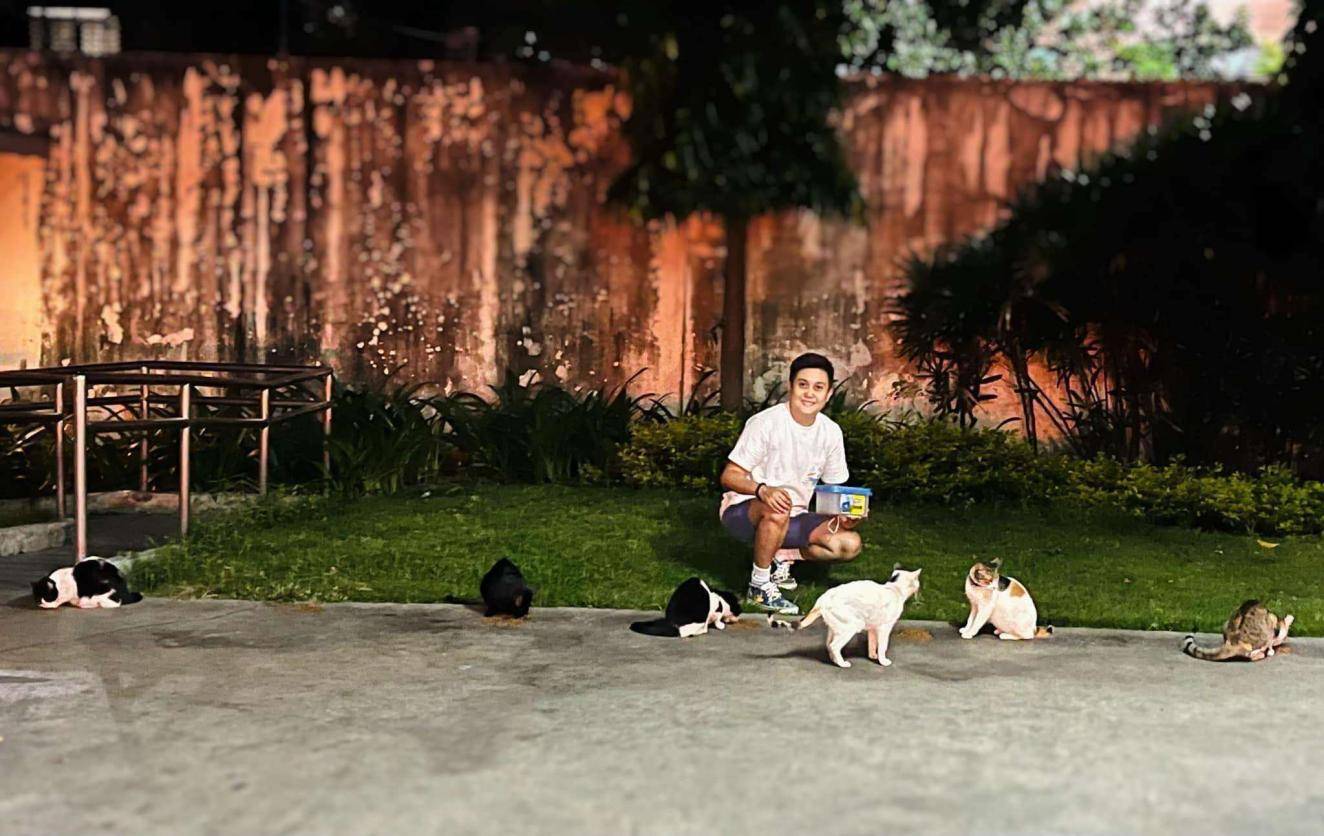 IN PHOTOS: (Top) A photo of Mayo prior to adoption. (Bottom) A photo of Les, one of the dedicated volunteers from Siena Park Residences Community Cat Group and Mayo's loving adoptive furmom.
DMCI Homes: A Supportive Backing
One of the key driving forces behind the program's success is the unwavering support of DMCI Homes and the Siena Park Residences community. "We are most appreciative of our community council members who, rather than shutting down the program, have been supportive in enforcing it, alongside the PMO," notes Vanessa. The Property Management Office (PMO) at Siena Park Residences plays a pivotal role in supporting the TNVR program, both through financial donations and practical assistance.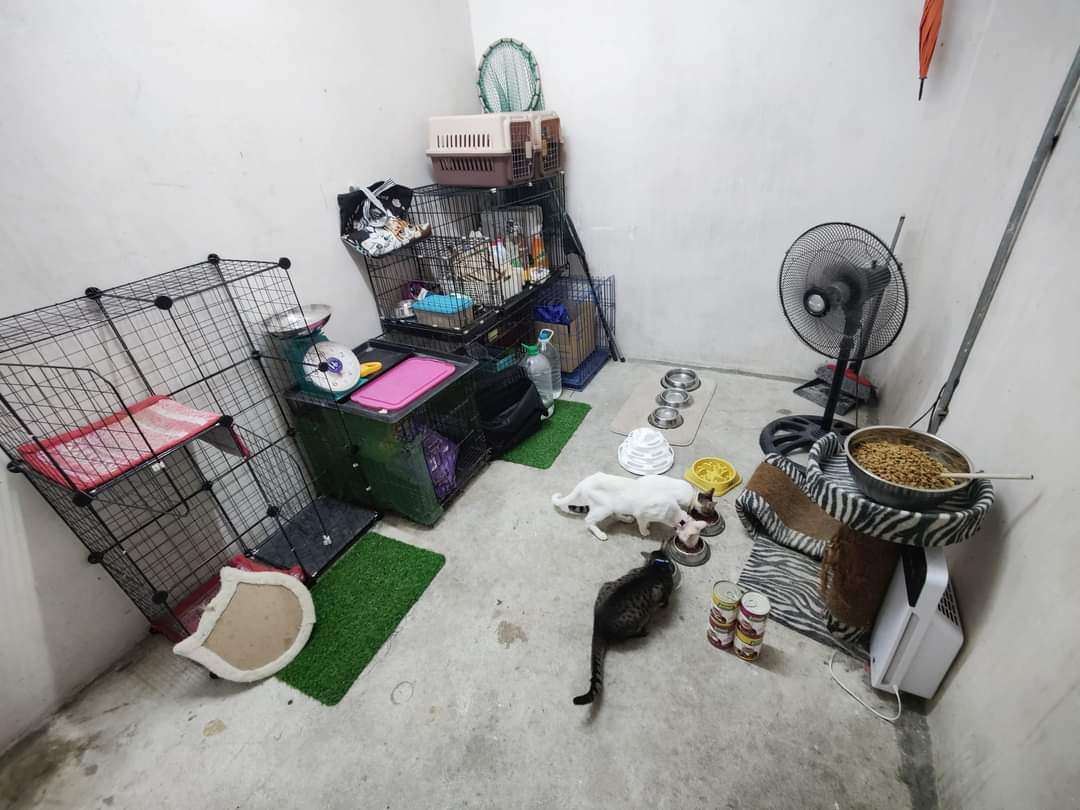 IN PHOTO: SPR Community's designated holding area for stray cats, generously provided by the Property Management Office (PMO).
The PMO's commitment is more than monetary; it's about fostering a culture of empathy and responsible pet ownership. From providing storage rooms that serve as the cats' isolation chambers to sharing storage areas for supplies, the PMO has become an essential partner in creating a pet-friendly and animal-respecting environment within the Siena Park Residences community.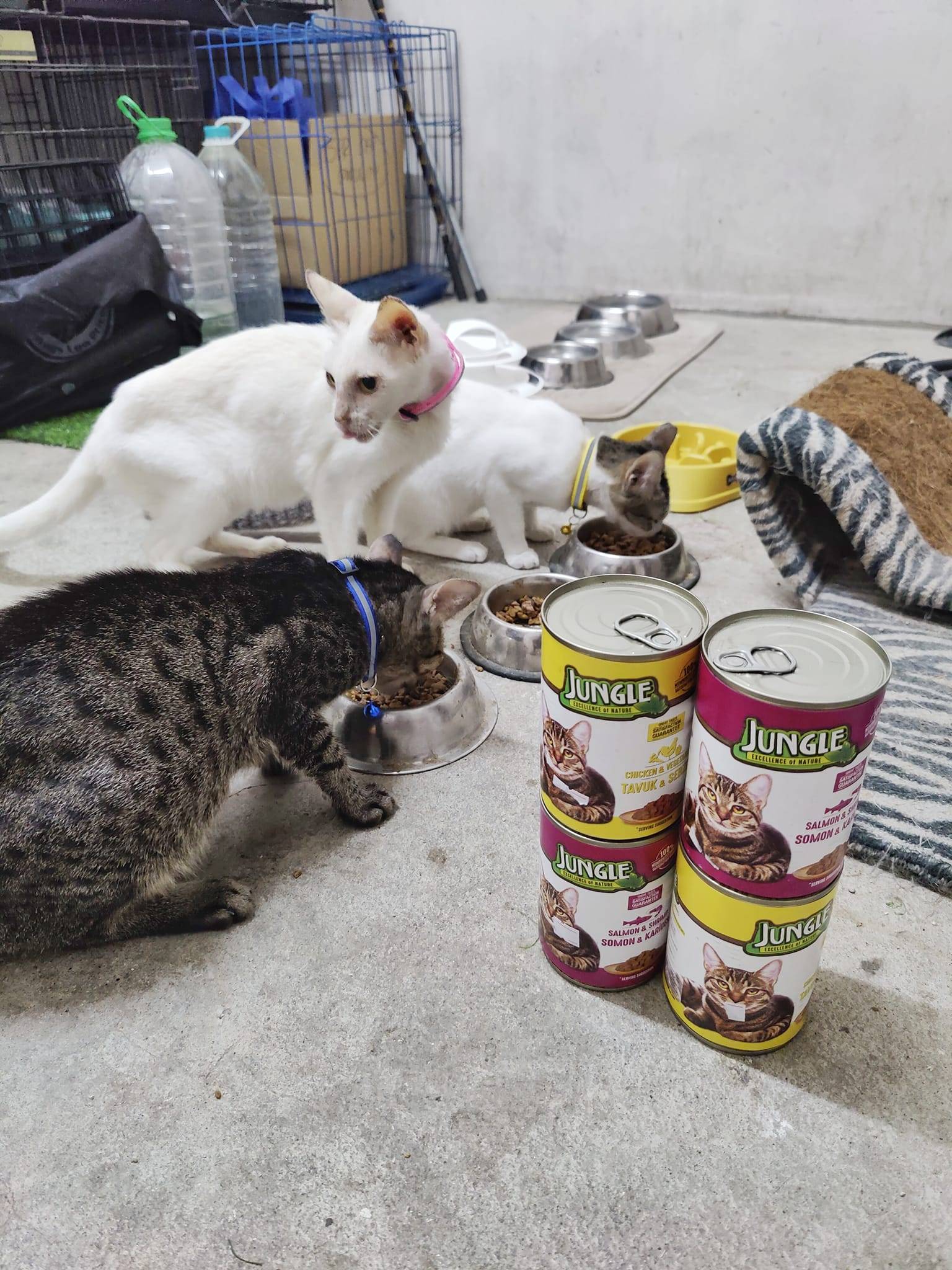 IN PHOTO: Cat supplies and donations stored in the holding area.
Making a Difference
For those passionate about animal welfare, the volunteer group offers an open invitation to contribute. Regular volunteers participate in feeding schedules, while community members can support by fostering, driving, and spreading awareness through social media.
Donations also play a crucial role in supporting the program's operational costs. The SPR community's generosity and DMCI Homes' commitment to sponsor a yearly food budget of Php 10,000 demonstrate a collaborative effort in ensuring the program's sustainability.
As the SPR Community Cat Group continues its journey of caring for stray cats within the community, their gratitude towards DMCI Homes and the Siena Park Residences community remains unwavering. "We are very grateful to DMCI, the SPR PMO, and the Community Development Council (CDC) for actually supporting this program," Vanessa shared. "We're happy that the PMO is also very proactive when it comes to orienting their housekeeping staff and their security staff, so they know what to do when there are cat concerns. Of course, we are grateful for the financial support, we are grateful for having this opportunity to share our story, and we hope that DMCI will open its heart to other communities as well who are just starting their TNVR programs."