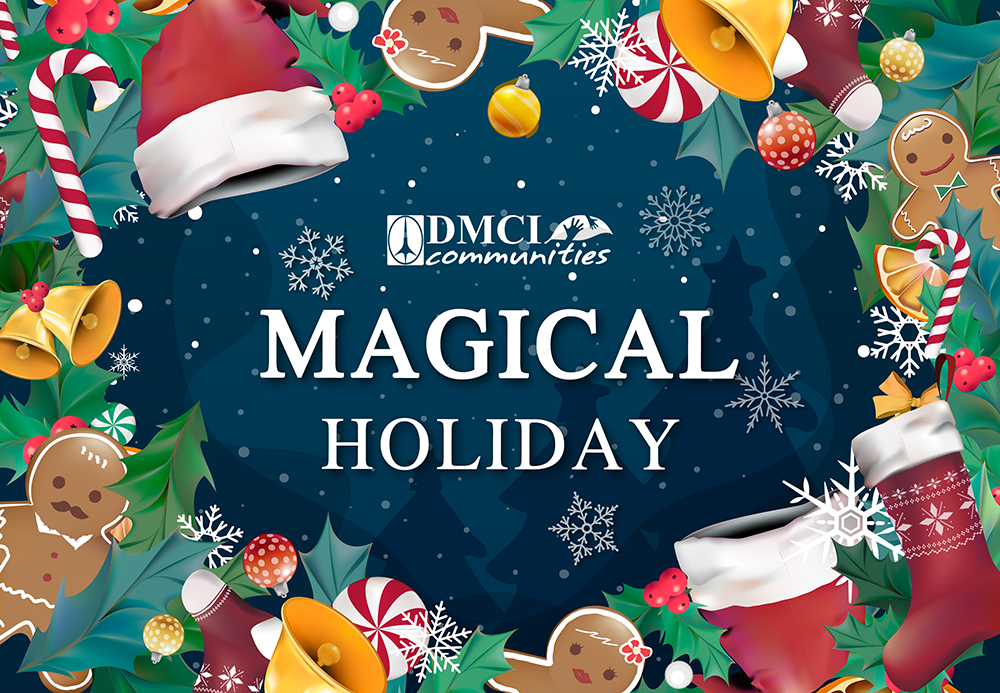 We're hearing sleigh bells this early!
Here's to bring you early holiday cheers, and get you to join this year's Magical Holiday: A Community Christmas Decor Contest! You know the drill: gather your community neighbors and friends, plan the details, get creative, and start decorating your community with the best holiday ornaments, artworks and decors you can imagine.
The holidays are very magical indeed– it brings families together, and makes people all over the world happier. That's why this time around, we want you to show us the magical side of the holiday season.  Wondering how Christmas might look under the sea? Or feeling that a castle can replace that traditional Christmas tree? Everything around you turns a little bit magical this time of the year, so go ahead and be free to think of anything you feel about the magic of the holidays!
To guide you through the contest, make sure to read and follow these instructions. Register in your designated PMO from October 1-31, 2018!
Mechanics :
Open to all DMCI Homes communities.
Decorations should complement and enhance the theme of the project (e.g. Balinese, Neo-Asian, etc.) and/or resort feel.
Decorations are not limited to the entrance gate only. It may cover the clubhouse, building façade and lobby areas.
Lighting and decorations should capture the holiday spirit during the whole day, day or night time
Criteria for Judging :
Teamwork (PMO and Residents)                                                          25%
Overall Impact (Ability to stand out among other projects)           20%
Resourcefulness (Use of recycled materials)                                      15%
Arrangement (Display and placement of decorations)                    15%
Compatibility to Resort Feel                                                                  15%
Theme (Adherence to the theme)                                                          10%
                TOTAL                                                                               100%
Awards and Prizes:
                CHAMPION – P 50,000
                1st Runner-up – P 30,000
                2nd Runner-up – P 20,000
Contest Schedule :

*Winners will also be posted via DMCI Homes Official Website, Communities Website, and Official Facebook Account