" And I've learned
That we must look inside our hearts to find
A world full of love
Like yours
Like mine
Like home…"
— "HOME" is a song from the 1975 Broadway musical, The Wiz. It was written by Charlie Smalls.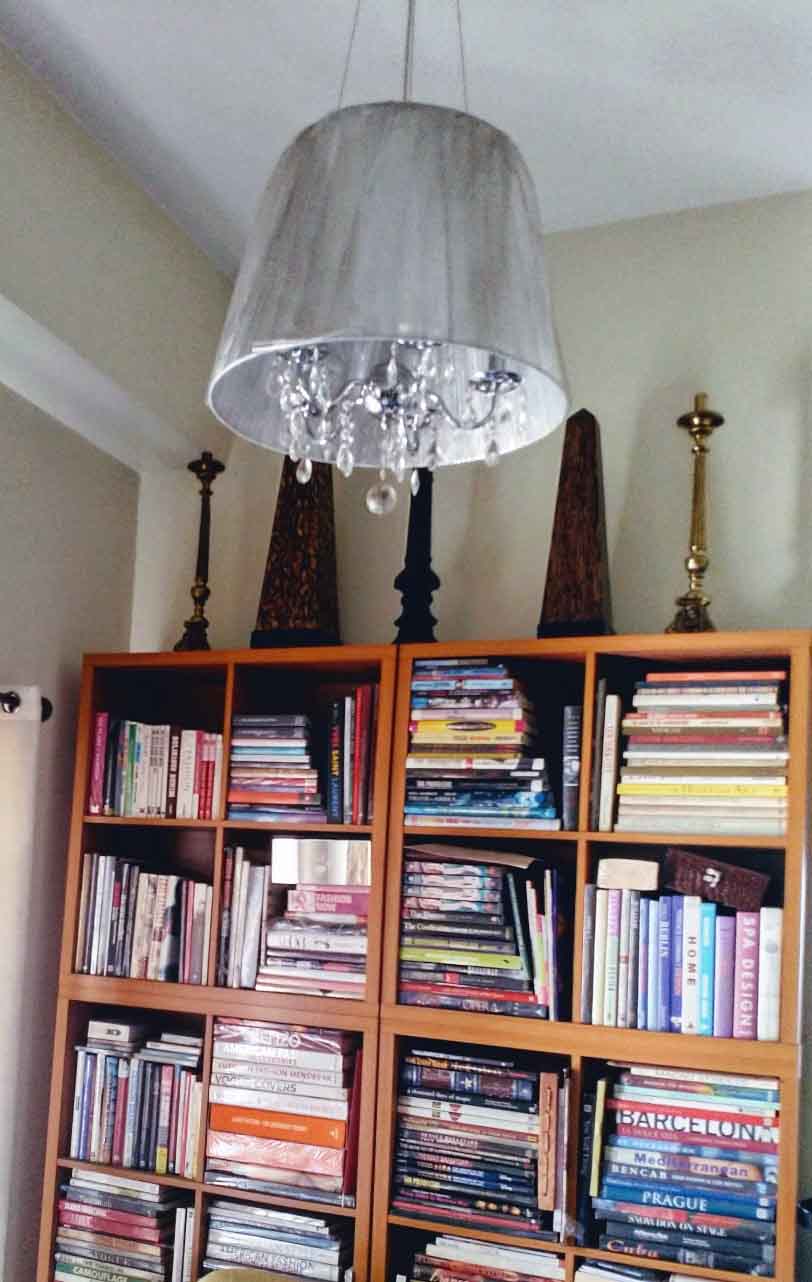 FINDING OUR HOME TO KEEP: THE HAPPINESS OF VERTICAL LIVING
In early 2016, the biggest decision we have come to accept was how to start living alone in a place which we could proudly call our "home."
Our ancestral house in QC where we grew up since three years old has been sold and we have only up to June of that same year to vacate its premises and go on our own separate ways with my one and only sister. We literally lived there for 59 years. Separation anxiety overwhelmed our emotions being the eldest son but reality was in our face. And so, a new chapter in the sixth decade of our life chart has begun to unfold.
Can I cope up living alone by myself and still feel happy?
A short flashback, in 1987, we took a giant step in our life by renting and living in a two-bedroom penthouse residential unit in Makati. With my parents' approval and hard-earned savings, we took this challenge to heart and literally proved to myself if we can do it. With a sense of independence and sheer gut, we tasked ourselves by completely sprucing up my 'new' home with the best and finest of interior details we have always dreamnt to do when we shall be 'on our own.' The aluminum slim blinds, refrigerator, air conditioner, TV, two-seater sofa and a queen-size bed. We brought in our treasure chest full of what have you's, vintage dining table, office table and chairs. It was a three-year sojourn of vertical living that taught us many lessons on how to make one single's home happy. With the merry mix of our job as a Writer/Journalist and a Public Relations Communications consultant for Lifestyle and Corporate Accounts. In 1990, upon my father's wishes for me to live back again with the family, we headed back home and stayed there up until mid-2016.
Call it 'serendipity' but I think, the forces of nature or destiny has charted my life in full circle again when we signed for an initial two-year rental contract here at The Amaryllis Residences. Alas, it was for a two-bedroom penthouse unit. Just like 29 years ago in Makati. At a much older and more mature perspective (now, as a senior citizen), we know much better now how to create a happy home living 'vertically.'
Can you imagine how we discarded 70% of our belongings and brought only the most precious and few? Two English wing chairs, a study table, and objet d'arts we can no longer buy today. All to fit in a 50 square meter space.
From the full-length draperies in beige that complimented the color tone of the unit, we brought in our voluminous collection of coffee table books on art and culture, travel, fashion, theater, Filipiniana and other equally interesting subjects. They are on an 8 foot open book shelves standing mighty proud and tall as the piece-de-resistance in the main room. Six shelves of lesser height with many more books also dots the other spaces plus one inside my bedroom. There must be around a thousand titles to turn on a book nut. One of the shelves carry CD's of musical theater productions -a mix of shows we have seen on Broadway and at the West End and other personal favorites. Disco, pop, classical, OPM and other genres represent the soundtrack of our life. A mint copy in vinyl of the movie soundtrack of the Franco Zeffirelli movie 'Romeo and Juliet' is a priceless gem.
A hand-carved Bohol retablo or tabernacle with the image of Immaculate Concepcion lies on top of a Biedermeier chest of drawers takes the center wall space between two picture windows overlooking the rest of QC as far as Manila Bay.
Inside our room, call it 'Indulgence,' but yes, a queen size bed with ten goose down pillows makes perfect company when we lounge, chill or sleep. A nest of table with a vintage English lamp sits on the left side while a Chinese 'escritorio' made of rosewood serves as my study table on the right side. A locally-made modern lamp designed by Milo Naval lends itself for our night lights. At certain times of the year, fresh flowers add more panache for our mood and temperament. The second room has been maximized with three aparadors for clothes. Lying on top are boxes containing footwear for all occasions, and stuff 'for our eyes' only.
And since we never cook, a kettle comes in handy for our hot water while the ref serves to store cold water, juices, chocolates and frozen delights which we serve to our dearest family members whenever they come over for a snap visit.
Having lived here for the past three years, we have come to like and love the fabulous golden rays of sunsets, many stages of the moon, various stars in the Constellation, and New Year's Eve fireworks at the roof deck. From our bedroom's balcony, we have captured many breathtaking photos of the break of dawn, the wet and wild rains brought about by typhoons, the sights of traffic snarls and sounds of road ragers day and night. A panoramic visual spectacle that faces Tomas Morato and E. Rodriguez Sr. avenues. And this sight reminds us of the Flat Iron district in New York where we used to spend our sojourns during the 90s up to 2004.
An over-all general cleaning from floor to ceiling of our unit up to the balcony area plus a long-overdue clearance sale is due very soon before the holiday season begins.
A vignette that we cannot forget is how we experienced the magnitude 5 earthquake last summer. We were in bed for an afternoon siesta and felt something was wrong. When we opened our eyes, the chandelier on top of my bed was swinging like crazy and all that we were waiting for was for it to snap like a scene from a movie. When it was over, we called the Concierge and asked about the situation and they told me that almost all of the occupants of the building took the stairs to go down for safety.
For its location, the streets and avenues dissecting Baranggay Mariana are all complimentary in relation to distance for malling, Sunday church, hospital care, schools, leisure services, food establishments and most specially, our depository banks.
Another bonus we like is security and privacy. Yes, the whole property with its the countless closed circuit cameras helps us free our mind from thieves or even stalkers. At any given point of doubt, or breach of privacy, a quick report with the security personnel is acted upon.
But, we have yet to take a plunge in the swimming pool and brush up on our exercises and workout for our body at the gym.
The Property Management Office always listen to our suggestions and positive criticisms on how to further uphold the quality of service from the personnel for our "peace of mind."
But am I really happy? Is life at the top lonely? Does vertical living equate to depression?
Being single and being alone is one's life choices. And our acceptance to this reality is a given. Thank you to our dear parents (+) for the guidance coming from up there and to our Father God for all of the graces.
But in what other ways or means could we be of help to make living here a happy treat to the many occupants with varied lifestyles and orientation?
Wish: Interface DMCI's Marketing Management. Openly discuss as a 'consultant' as to how we can help conceptualize, create and implement special events covering the seven fields of art — architecture, visual arts, dance, music, literature, film and theater. With our 38-year professional experience in PR Management Consultancy, we can collaborate the best campaign programs aimed for today and even beyond. Our direct accessibility with the art institutions we have worked serves as an advantage. An example is to explore the feasibility of presenting musical theater productions 'on site' and tour it in all of our properties. Or produce and tie-up with Kids Acts Philippines since we are the company's publicist. Mount a popular children's theater production or a Christmas show for the kids and the entire family will be most apropos. In so doing, DMCI Properties can really take further pride to call its various properties as the ideal perfect place you can call 'home' — the art of vertical living.
Today, our vow continues to live for many more years here at The Amaryllis Residences.
We have found our home.
The Amaryllis Residences.
The happiness of vertical living.